10 Animated Disney Classics and Their Dark Original Stories
Not going to lie here, some of the folktales Disney movies are based on are borderline disturbing (just get to "Sleeping Beauty" and you'll understand what I'm talking about).
"Cinderella" (1950) – Based on Charles Perrault's "Cendrillon"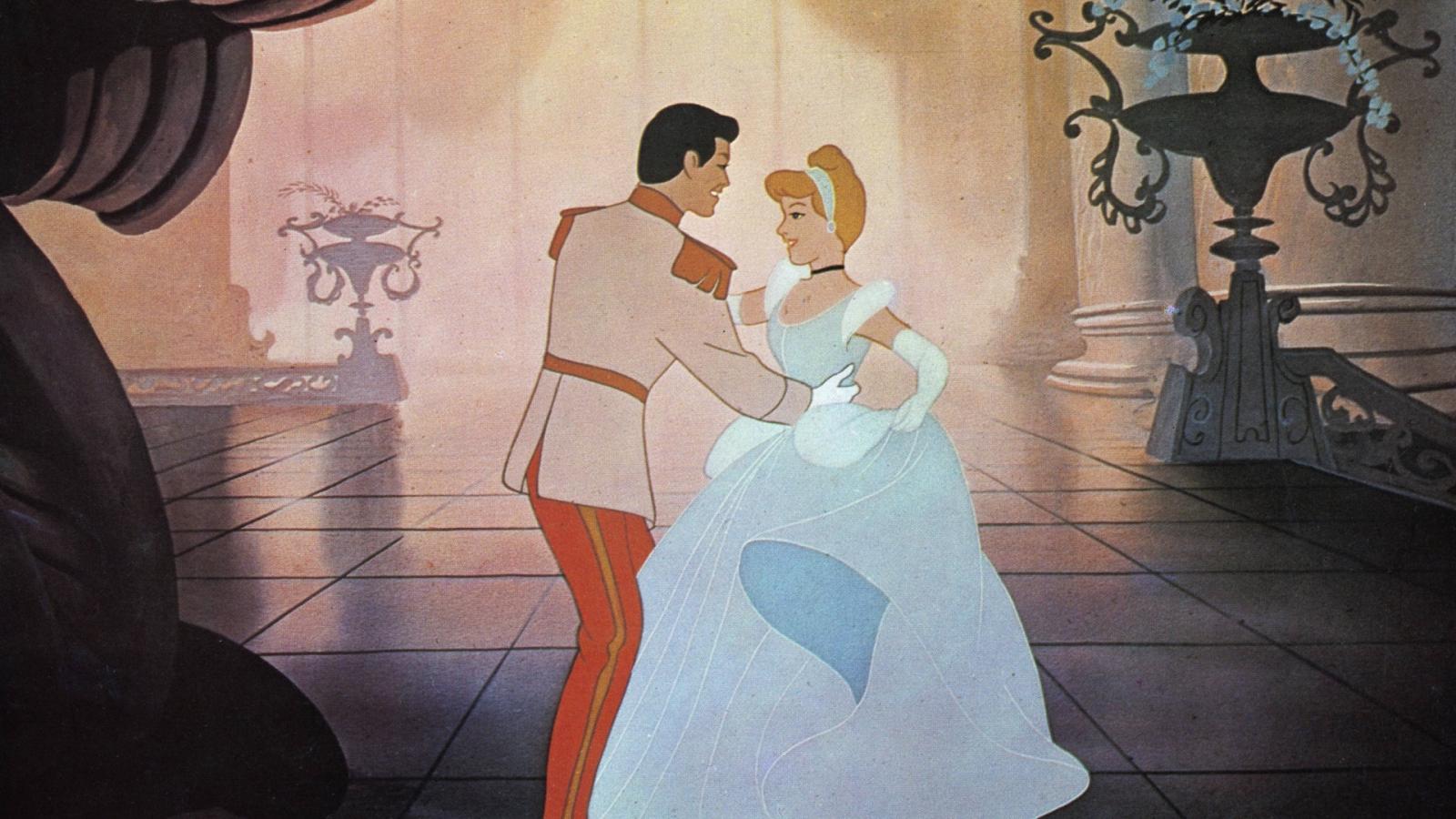 While Disney's rendition involves singing mice and a fairy godmother, Perrault's tale was quite different. Our fair Cinderella still had her stepsisters and stepmother, but instead of a bibbidi-bobbidi-boo, she was subjected to endless suffering. The wicked stepsisters were punished at the end by becoming blind, a rather drastic change from Disney's happier ending, right? Nevertheless, the iconic animation has a 97% rating on Rotten Tomatoes and raked in $85 million at the box office, a success we can't deny.
"The Little Mermaid" (1989) – Based on Hans Christian Andersen's "The Little Mermaid"
Disney's Ariel is everyone's favorite redheaded mermaid, but Andersen's original tale is less under-the-sea merriment and more melancholy. In his version, the mermaid undergoes excruciating pain to gain legs and after all that doesn't even end up with her Prince (cue dramatic gasp!). Instead, she turns into sea foam. Dark, indeed. Despite this, the Disney adaptation was a tidal wave of success, becoming one of the most beloved films of the Disney Renaissance period with a 92% Rotten Tomatoes rating. The 2023's live-action remake did well enough too, grossing over $556 million against a total production budget of $250 million.
"Sleeping Beauty" (1959) – Based on Charles Perrault's "La Belle au bois dormant"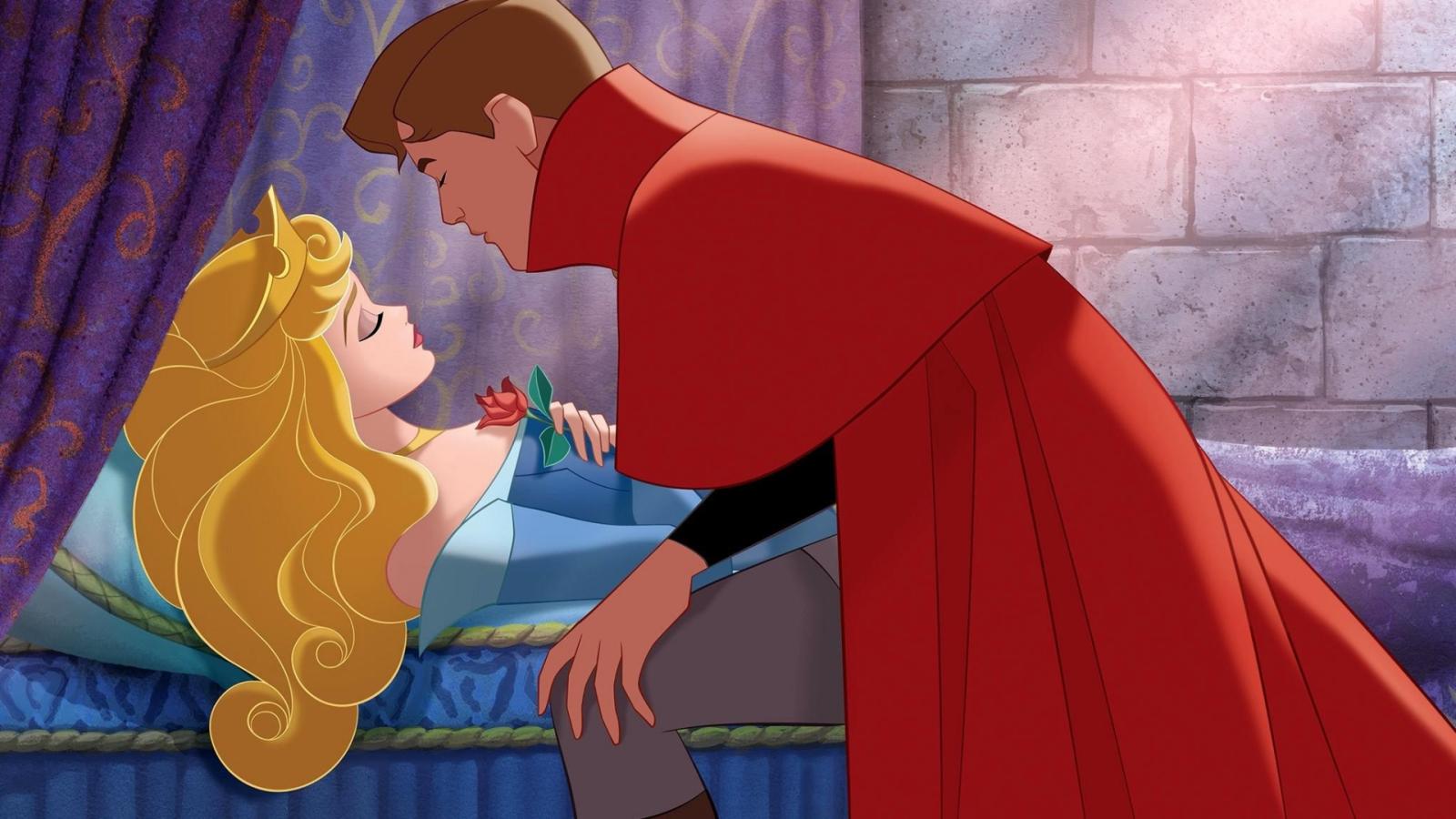 This one is, frankly, not for kids. In a much darker folktale, the princess is cursed by a spiteful fairy to prick her finger and fall into a hundred-year slumber. However, it's not a charming prince's kiss that awakens her, but the hungry babies she gives birth to while unconscious (as a result of a wandering king's 'visit', who "carrie[s] her to a bed, where he gather[s] the first fruits of love."). I know, I know. Take a breather here. Thank God the Disney version was less disturbing and captivated audiences and critics alike, securing a 89% rating on Rotten Tomatoes and making $51.6 million at the box office.
"Beauty and the Beast" (1991) – Based on Jeanne-Marie Leprince de Beaumont's "Beauty and the Beast"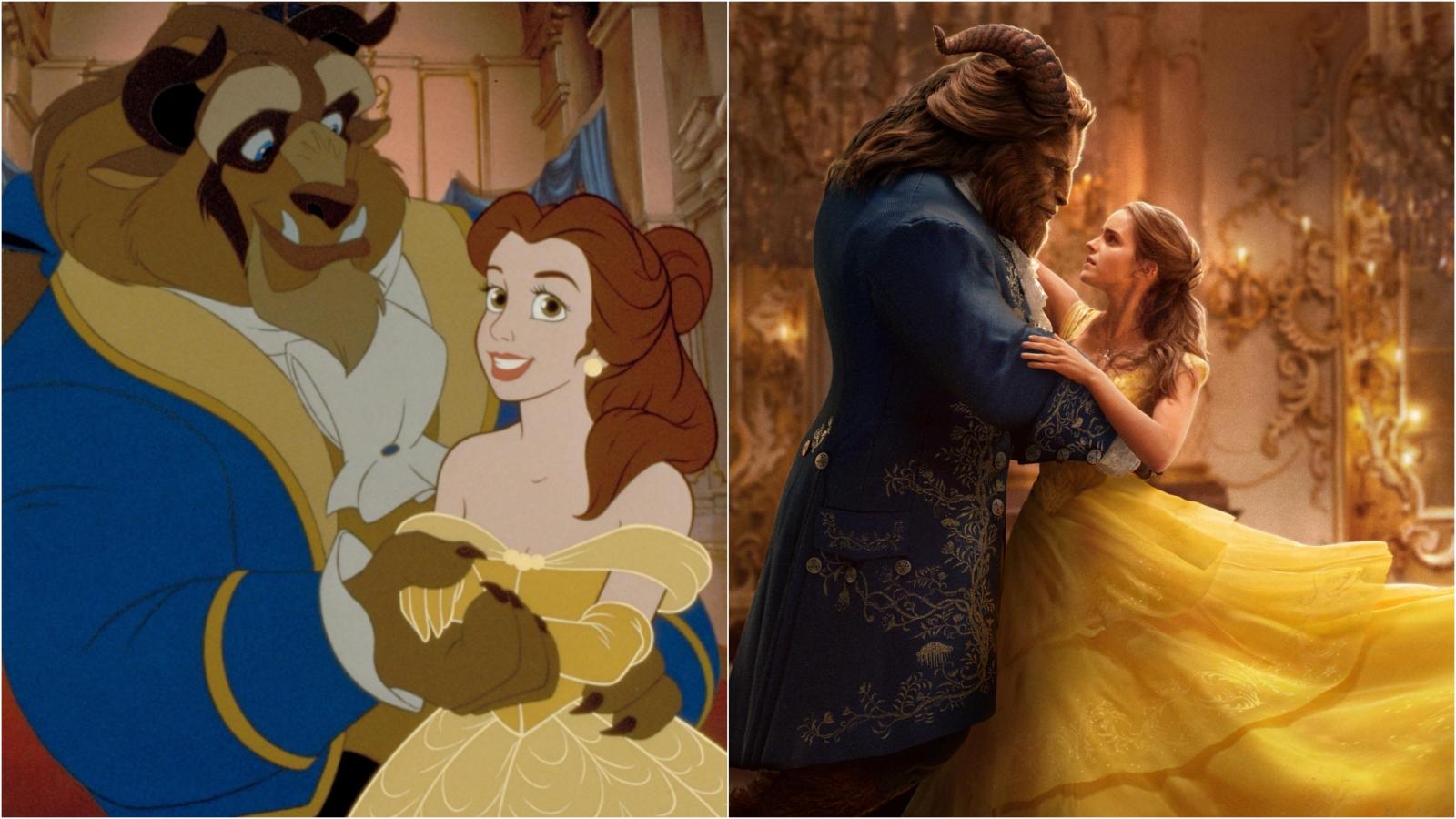 Disney's "Beauty and the Beast" is a tale as old as time, but its original French version is as dark as it gets. The Beast is more grotesque and threatening, forcing Belle into marriage rather than politely asking. The film, however, with its memorable songs and endearing characters, was a roaring success. It boasts a 93% rating on Rotten Tomatoes and is one of the few animated films ever to be nominated for a Best Picture Oscar. Emma Watson-starring live-action remake, released in 2017, was even more successful and grossed over $1.2 billion worldwide, becoming the second-highest-grossing film of 2017 and the tenth-highest-grossing film of all time.
"The Lion King" (1994) – Inspired by William Shakespeare's "Hamlet"
A Shakespearean play turned into an animated feature, who'd have thought? While the dark tale of "Hamlet" includes a ghost, insanity, and a fatal ending, Disney understandably chose a lighter, furrier approach. But let's not forget, "The Lion King" still features fratricide and an existential crisis. Nonetheless, this king of the Disney jungle holds a stellar 93% rating on Rotten Tomatoes and is a global phenomenon, having grossed over $968 million worldwide.
"Pocahontas" (1995) – Inspired by the real-life Pocahontas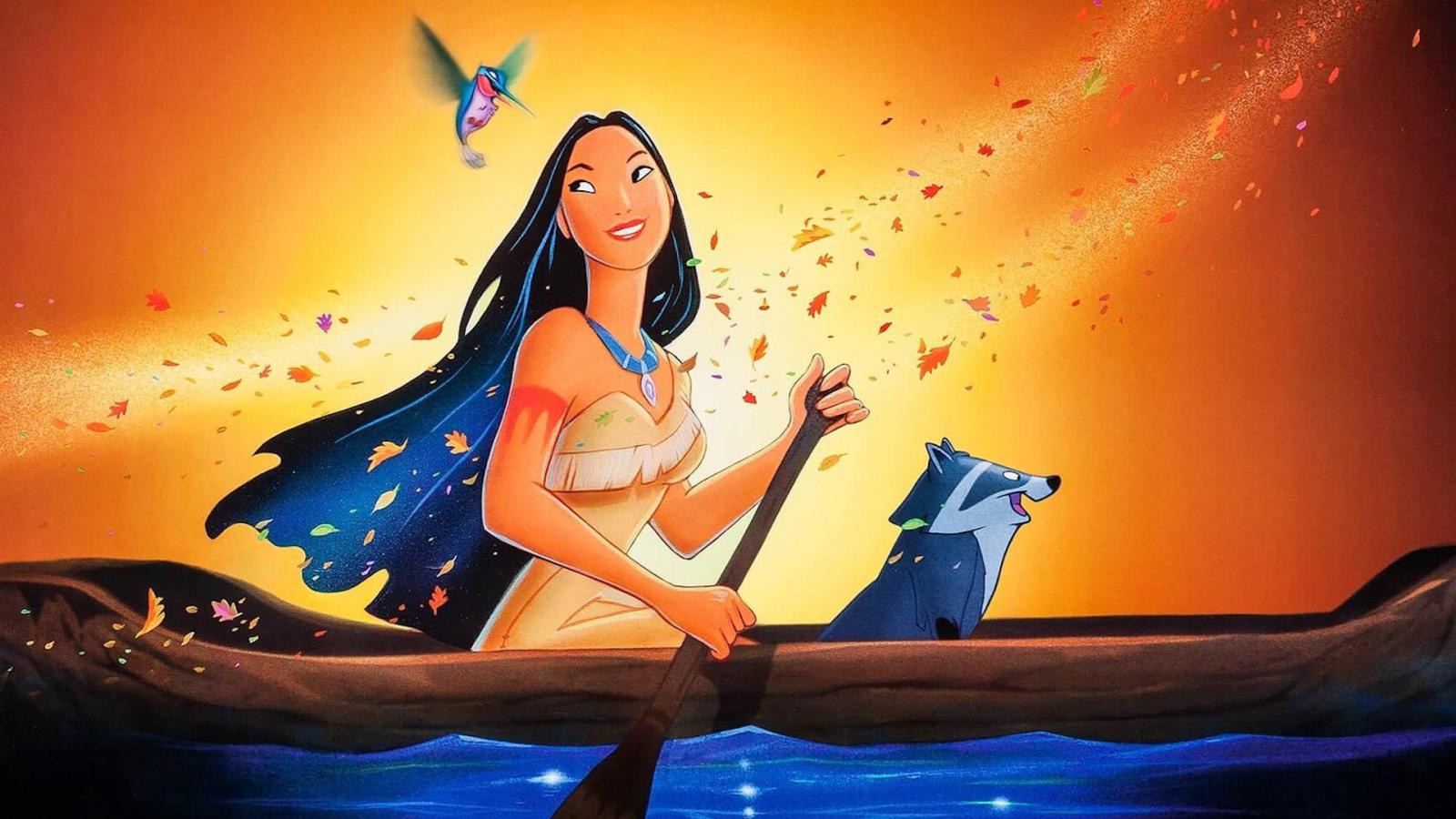 The Disney interpretation paints a romantic tale of a Native American woman falling in love with the English settler, John Smith. However, the true story is so far from a fairy tale. The real Pocahontas was captured, converted to Christianity, renamed Rebecca, and married to a man named John Rolfe. Tragically, she died in England at the young age of 21. Despite this jarring historical inaccuracy, Disney's "Pocahontas" has a 54% Rotten Tomatoes rating and grossed over $346 million worldwide.
"Mulan" (1998) – Based on the Chinese legend of Hua Mulan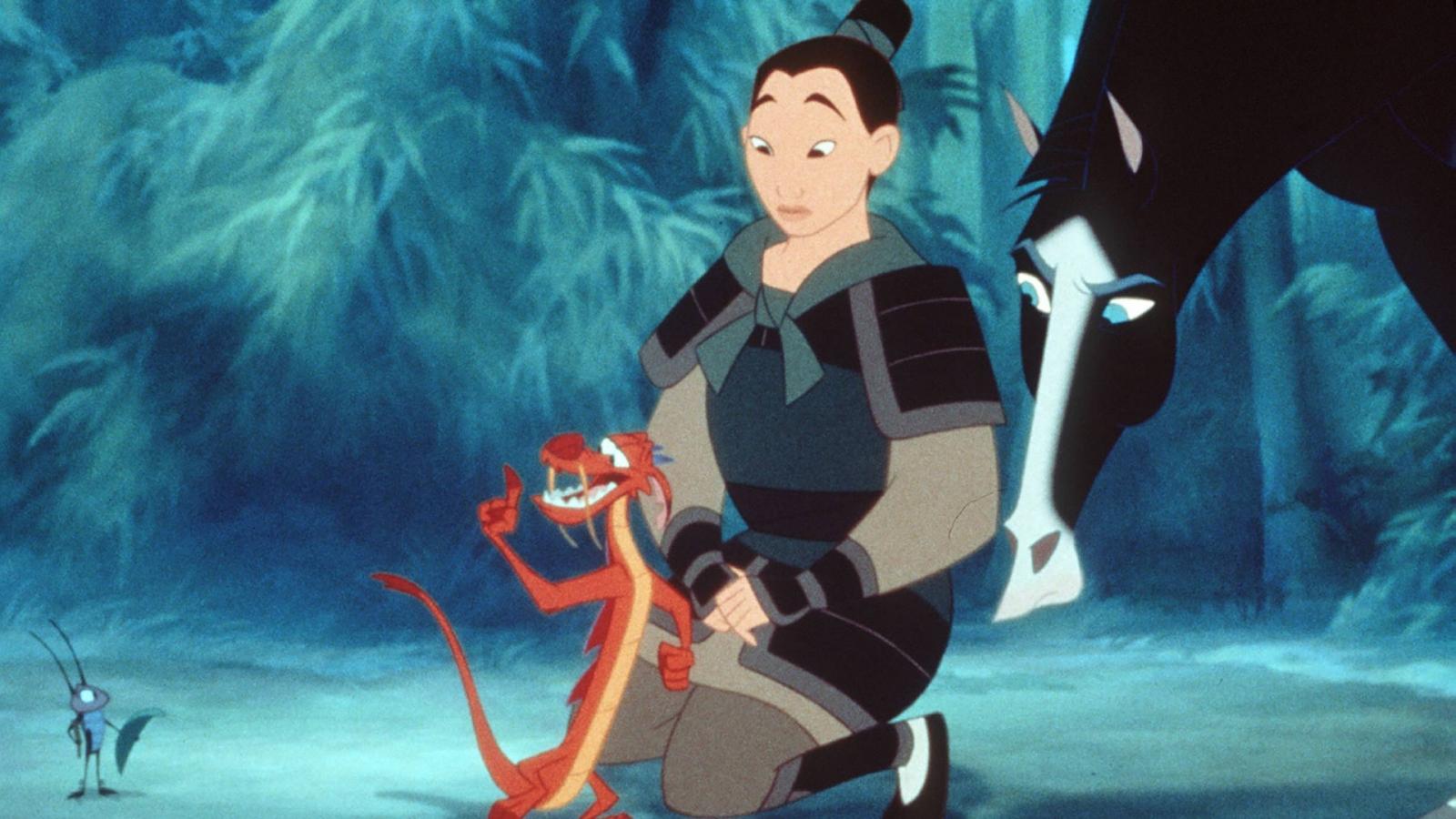 Disney's version of "Mulan" sees our heroine save China and return home to her family, all in good health. However, in the original ballad, after her 12 years in the army, Mulan returns home to find her father dead and her mother remarried. Ultimately, she decides to end her own life. Despite the dark origin, Disney's "Mulan" was a critical and commercial success, earning a 86% Rotten Tomatoes rating and grossing $304 million globally. It's also famous for its catchy tune, "I'll Make a Man Out of You", that's stuck in our heads to this day.
"The Hunchback of Notre Dame" (1996) – Based on Victor Hugo's "Notre-Dame de Paris"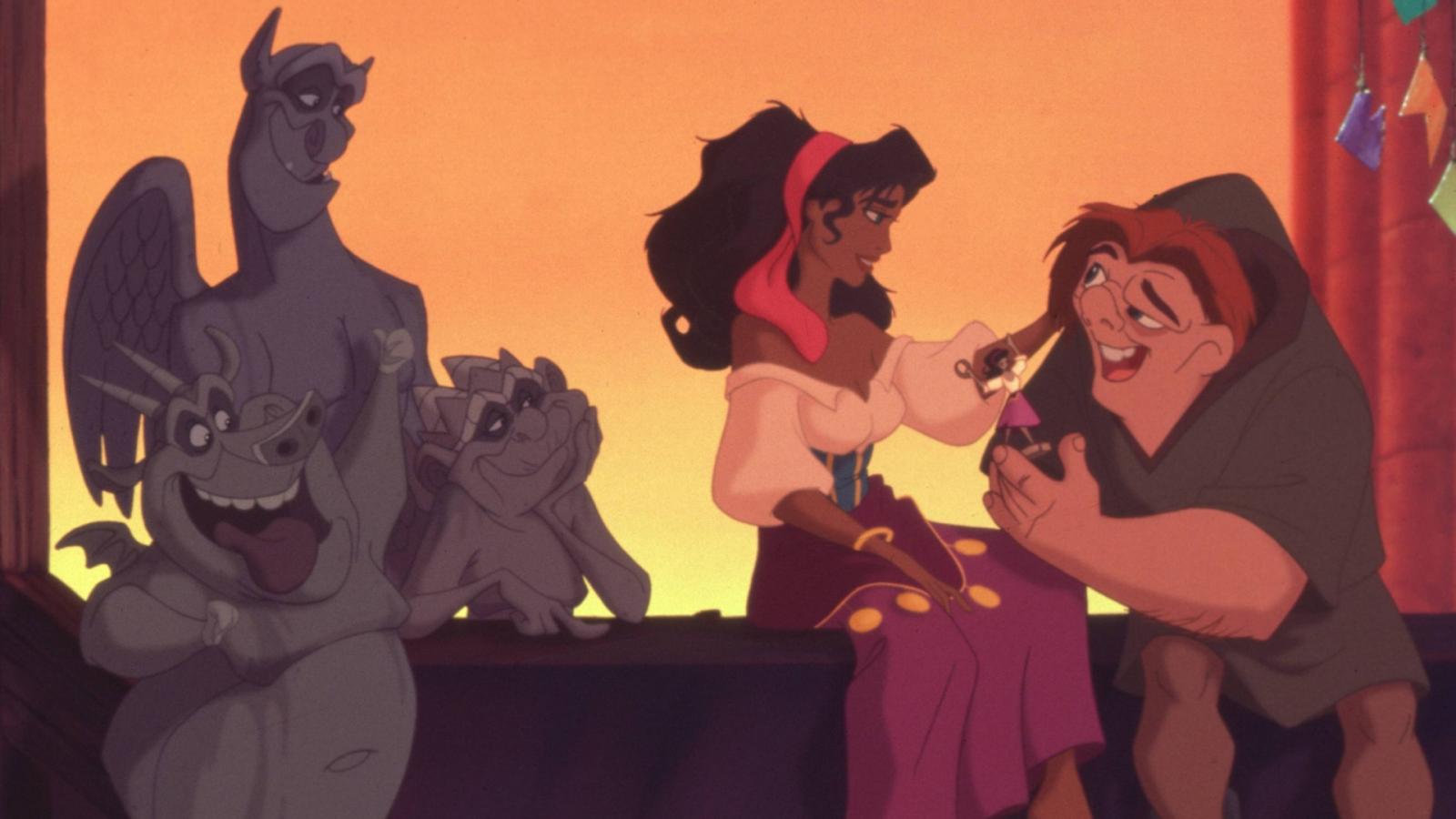 Disney's version, while still exploring mature themes like isolation and prejudice, pales in comparison to Hugo's novel. Quasimodo, Esmeralda, and Captain Phoebus all meet untimely ends, with the hunchback choosing to die alongside Esmeralda's corpse in the original story. Yeah, definitely darker. Disney's adaptation managed to make $325.3 million at the box office and holds a 71% rating on Rotten Tomatoes.
"Snow White and the Seven Dwarfs" (1937) – Based on The Brothers Grimm's "Snow White"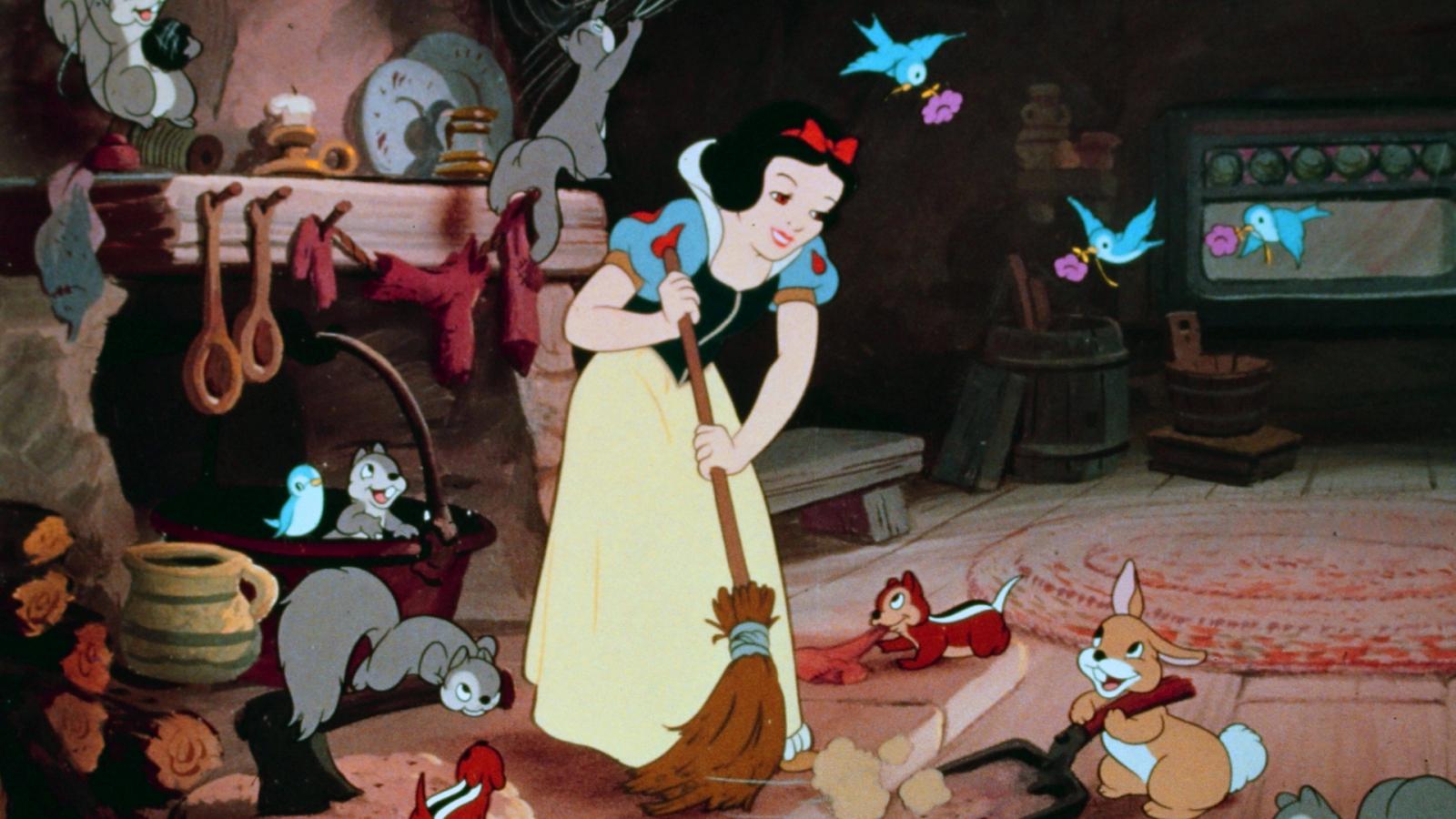 Disney's first feature-length animated film shows a young girl in a glass coffin, awakened by true love's kiss. However, in the Grimm tale, the Queen gets her comeuppance by being forced to dance in red-hot iron shoes until she dies, and once you've read that graphic enough part of the tale, it kinda sticks with you forever. Still, even with its dark roots, "Snow White" remains an iconic Disney classic, boasting a 97% rating on Rotten Tomatoes and collecting a cool $184.9 million at the box office.
"Pinocchio" (1940) – Based on Carlo Collodi's "The Adventures of Pinocchio"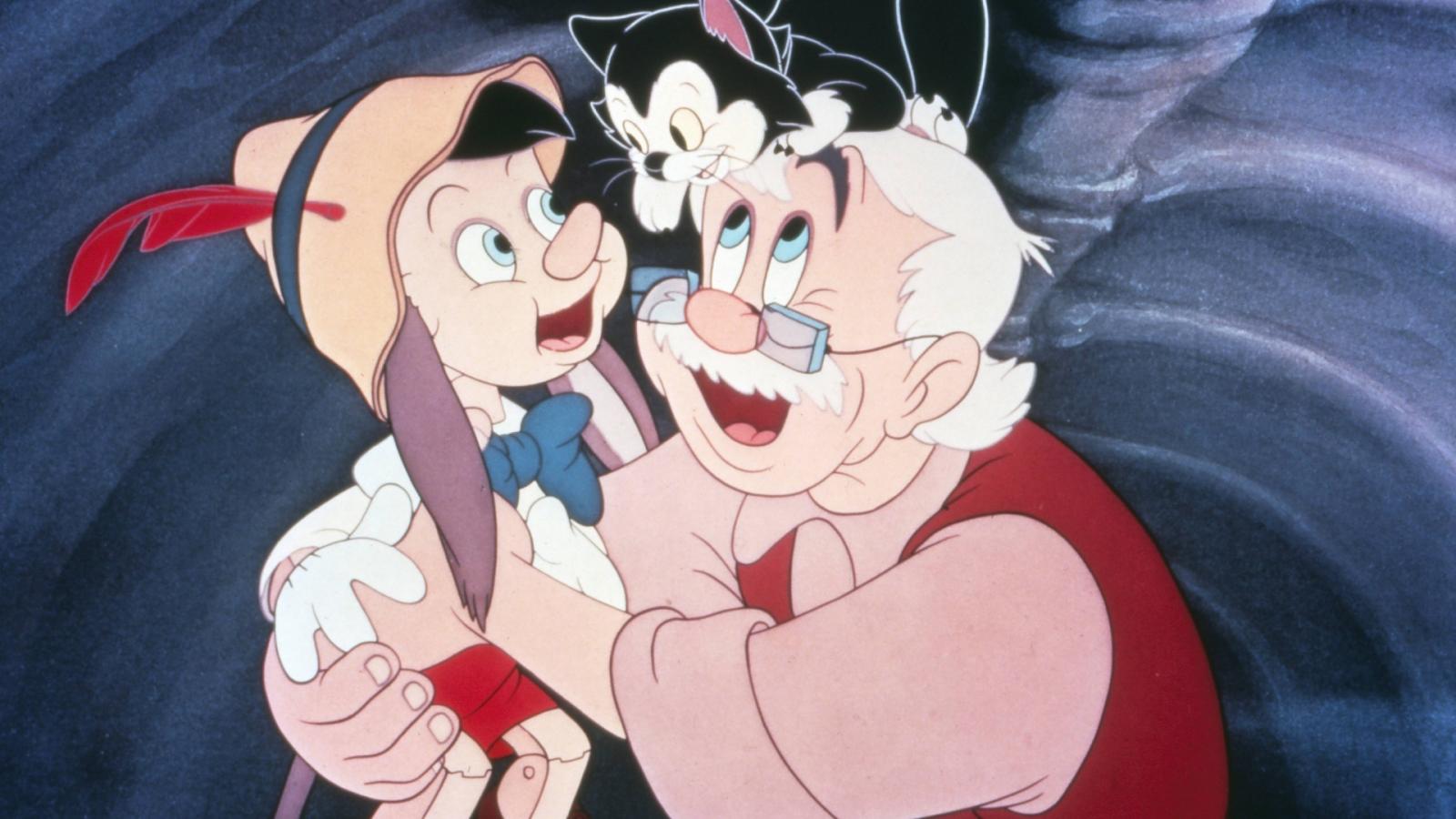 In Disney's tale, Pinocchio is a naive, sometimes misguided wooden puppet on a journey to become a real boy. In Collodi's version, though, Pinocchio is rather cruel, often ignoring the advice of his cricket (who he kills!) and suffering brutal punishments for his actions. Despite this morbid foundation, Disney's "Pinocchio" has a 100% rating on Rotten Tomatoes and was a commercial success, earning $84.3 million worldwide.