10 British Comedies That Are Funnier Than American Sitcoms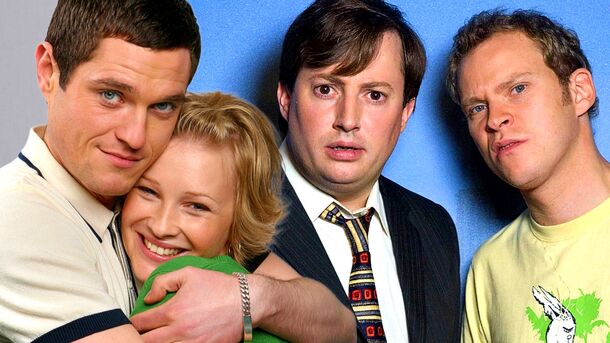 Give these a chance instead of rewatching "The Office" for the umpteenth time.
This list proves that sometimes British comedies are so wickedly funny, they make American sitcoms look like they're playing catch-up.
1. Absolutely Fabulous (1992–2012)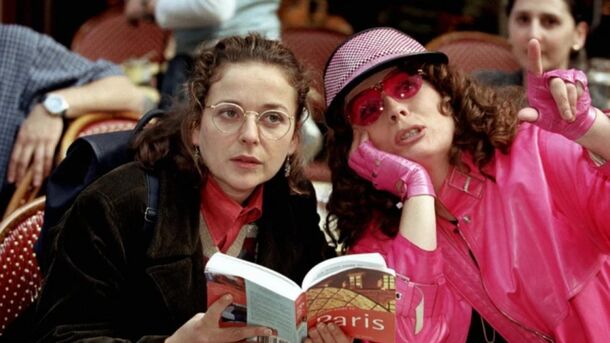 Edina is a PR agent, and Patsy is a fashion editor, and both women are middle-aged but act like irresponsible teenagers. They shop too much, they drink too much, and they are just hilariously bad at adulting. Edina has a daughter, Saffron, who's the complete opposite: sensible and responsible. The series shows the duo in a string of absurd scenarios like trying to become PR consultants for the Royal Family and even kidnapping a dog for ransom money.
2. The Office ( UK) (2001–2003)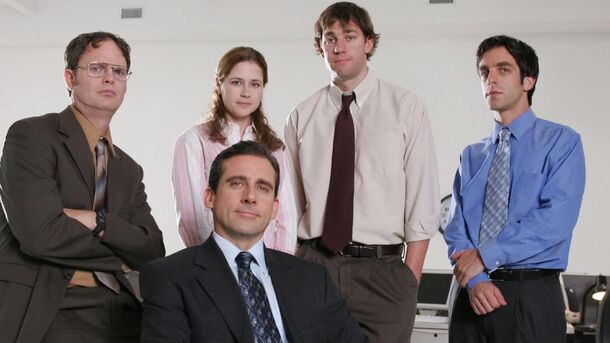 Before the American version, there was the original UK one, and it's fantastic. The show takes place at the Wernham Hogg paper company and centers around the bumbling manager, David Brent. This guy thinks he's the coolest, funniest boss ever, but he's just painfully awkward. His attempts at office humor fall flat, but he keeps going. He's got employees like Tim, the likable sales rep, and Gareth, the insufferable know-it-all. Watch David try to motivate his team with cringe-worthy team-building exercises and fail spectacularly.
3. Fawlty Towers (1975–1979)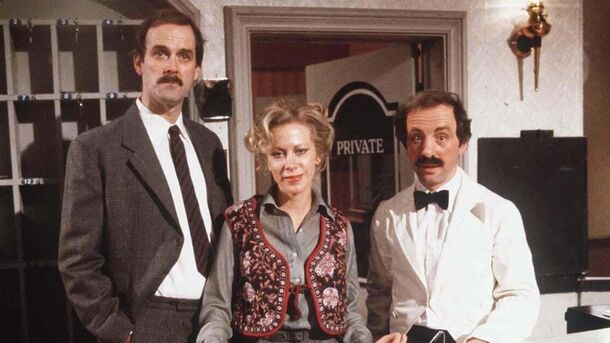 This show is all about Basil Fawlty (played by John Cleese), who runs the Fawlty Towers hotel with his wife, Sybil. Basil is snobbish, rude, and completely incompetent. Every episode is him messing up in one way or another. For instance, he hires a Spanish waiter, Manuel, who knows zero English, resulting in epic language barrier mishaps. There's an episode where he thinks hotel inspectors are coming, and the man just loses it, tripping over himself to please every guest.
4. Father Ted (1995–1998)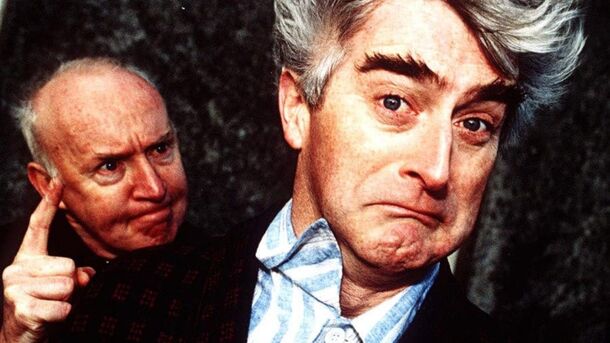 This sitcom follows the daily lives of three Irish priests on the fictional Craggy Island. There's Father Ted Crilly, the ringleader, Father Dougal McGuire, who's a bit dim-witted, and Father Jack Hackett, who's usually drunk or violent or both. The show often starts with a simple setup, like hosting a visiting priest, which then spirals out of control. One episode has them trying to kick a group of nuns out of their favorite parochial house, leading to a hilarious showdown.
5. Keeping Up Appearances (1990–1995)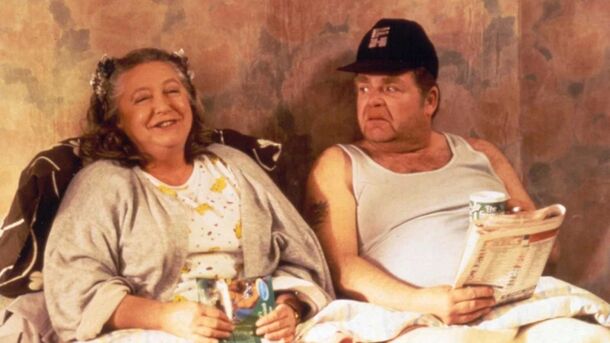 Hyacinth Bucket (pronounced "bouquet," mind you) is a woman obsessed with climbing the social ladder. The whole show revolves around her putting on airs to appear wealthier and more cultured than she actually is. Whether it's her insisting on hosting a fancy garden party or dragging her long-suffering husband, Richard, to an art gallery, her plans almost always go awry. Her family, including her slobbish sister and her seafaring brother-in-law, keep dragging her back to her humble roots much to her chagrin.
6. The IT Crowd (2006–2013)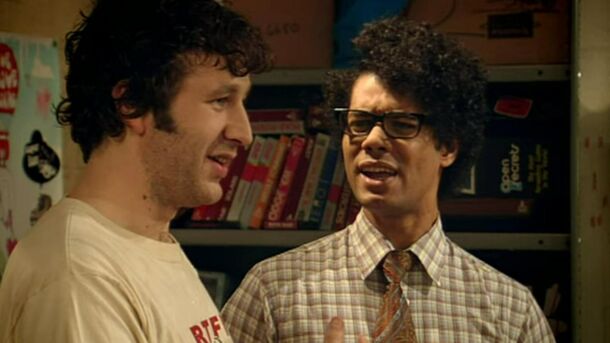 Set in the basement of the fictional Reynholm Industries, this show is about the company's IT department, staffed by socially awkward Roy, pedantic Moss, and clueless manager Jen – only Jen knows absolutely nothing about computers. In one episode, Moss and Roy convince her that a small box is "the Internet," leading to all kinds of hilarious situations. Another time, they all end up attending a disastrous dinner party at Jen's. The situations are laughably extreme but eerily relatable if you've ever had to fix a computer – or pretend you know how to.
7. Black Books (2000–2004)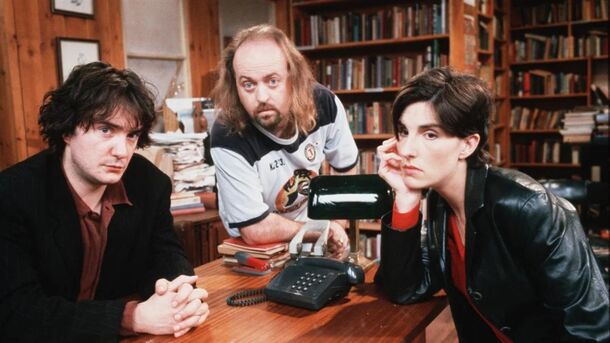 Bernard Black runs a bookshop, but he's the worst businessman ever. He's always drunk, smokes like a chimney, and couldn't care less about selling books. He's got Manny, an overly cheerful and stressed-out assistant, and Fran, his best friend who owns the shop next door. This show is an oddball comedy that's not about the books but the weird and wonderful people who surround them.
8. Peep Show (2003–2015)
Welcome to the messed-up lives of Mark and Jez, two flatmates who couldn't be more different. Mark's a loan manager with social anxiety, and Jez is a jobless musician with zero life skills. The show uses first-person perspectives, so you're literally in their heads as they go through ridiculous scenarios. Like the time Mark tries to impress his crush by eating a burnt BBQ chicken, pretending it's perfectly cooked. Or when Jez pretends to be a "business guru" to win over his new girlfriend, leading to awkward seminars.
9. Gavin & Stacey (2007–2019)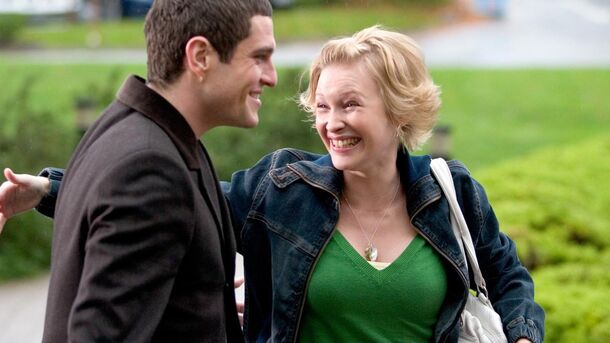 Gavin is from London, and Stacey is from Wales. They've been chatting online and decide to finally meet up. Along for the ride are their best mates, Smithy and Nessa, who are polar opposites and yet strangely compatible. The show chronicles the ups and downs of Gavin and Stacey's long-distance relationship, including meeting the parents, planning a wedding, and dealing with friends who always seem to mess things up.
10. Only Fools and Horses (1981–2003)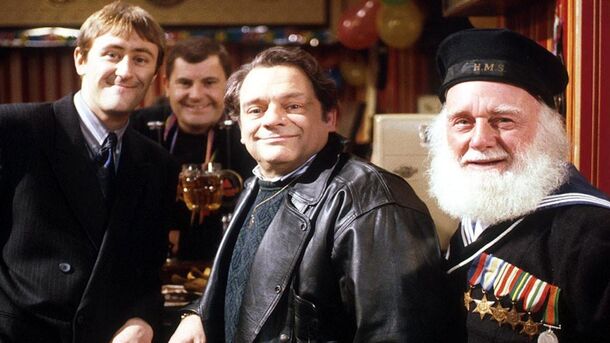 The ultimate get-rich-quick schemers, Del Boy and Rodney, are the main characters here. These two brothers sell dodgy goods from the back of a three-wheeler in London. Del Boy's the charismatic conman, and Rodney's the naive but well-meaning sibling. They always have a scheme up their sleeve, whether it's trying to sell bottled water as "Peckham Spring" or smuggling diamonds, but they almost never get it right.