10 Celebs You Didn't Know Voiced Your Favorite Animated Characters
This time, our favorites stepped behind a mic, not in front of a camera.
Rosario Dawson in The Lego Batman Movie (2017)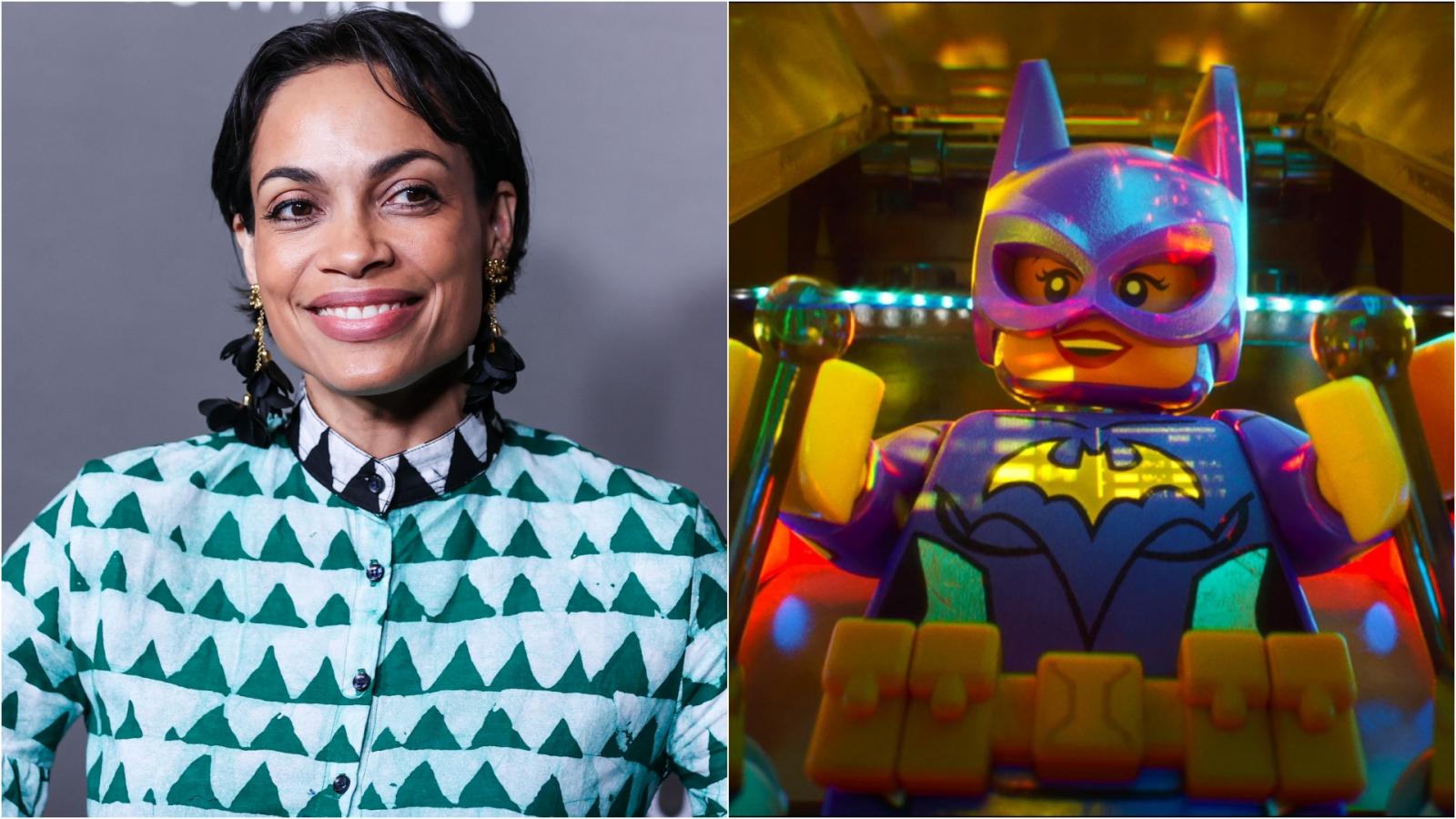 The Lego Batman Movie brought us a whirlwind of characters from the vast Batman universe, including Batgirl, whose feisty and determined voice was supplied by none other than Rosario Dawson. The film, which centers around the narcissistic Lego Batman as he confronts his worst fear – having a family, is a hilarious and heartwarming take on the superhero genre. As an actress known for her roles in intense dramas, it's delightful to see Dawson's lighter side shine through in this animated caper. Bet you didn't realize that Rosario was the brains behind the bat, huh?
Ryan Reynolds in Turbo (2013)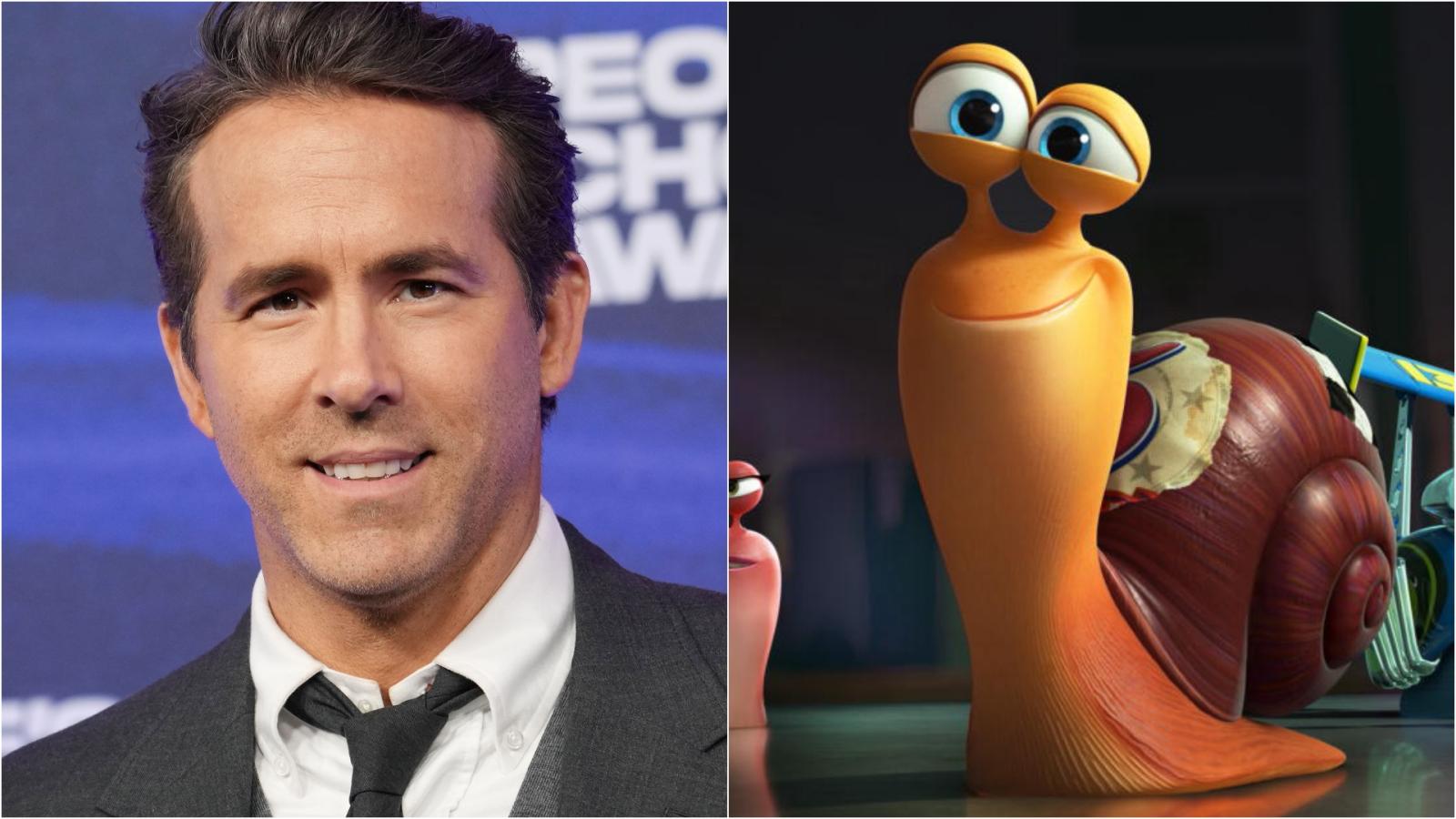 Remember Turbo, that little garden snail with an impossible dream to win the Indianapolis 500? Yep, that's Ryan Reynolds behind the microphone! This offbeat animation revolves around Turbo's transformation from an ordinary snail to a speed demon after a freak accident. Reynolds, more widely known for his wisecracking persona in Deadpool, infused his character with enough charm and enthusiasm to make us believe in Turbo's dream.
Vin Diesel in The Iron Giant (1999)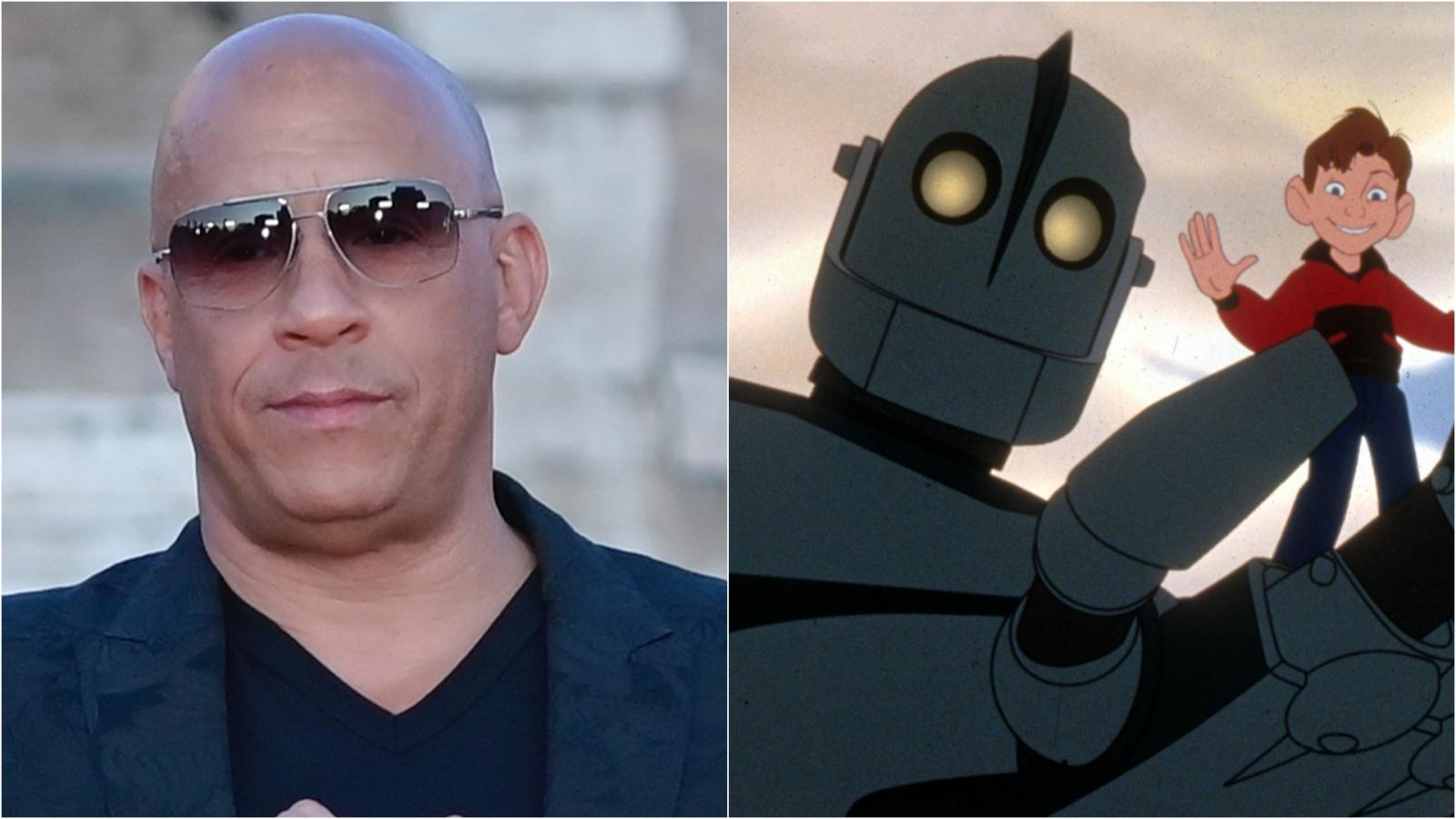 It may seem unlikely, but the same Vin Diesel who gruffly mutters, "I am Groot, " in the Marvel Cinematic Universe also provided the voice for the titular character in The Iron Giant. This beloved animated feature, directed by Brad Bird, tells the story of a young boy who befriends a colossal robot from outer space. Diesel's character, the Iron Giant, speaks in short, simple sentences, much like a certain tree-like superhero we all know and love.
Idris Elba in Zootopia (2016)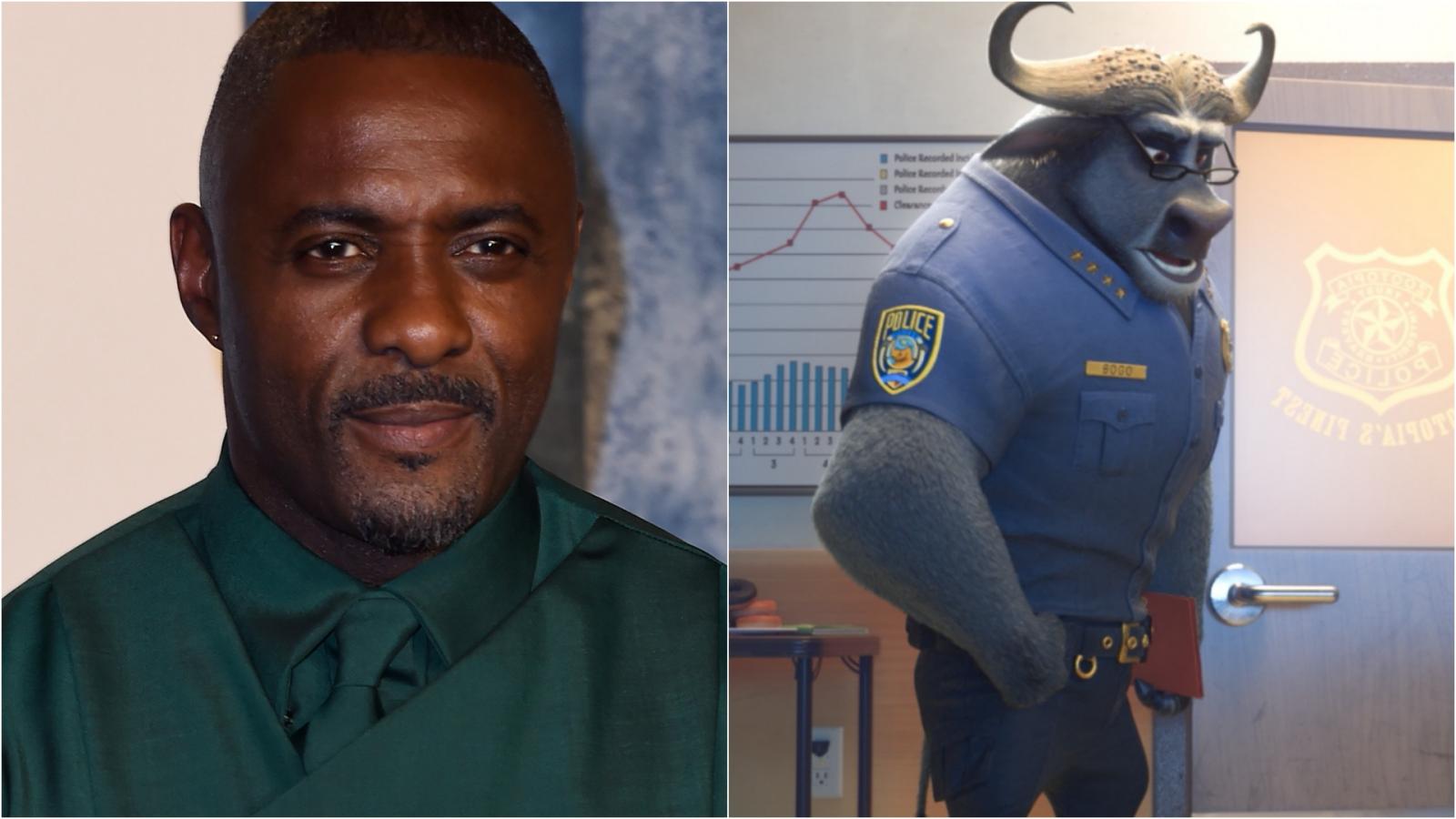 Disney's Zootopia, a comedic adventure set in a city populated by anthropomorphic animals, features the commanding voice of Idris Elba as Chief Bogo, the stern (and large) cape buffalo who heads the Zootopia Police Department. While Elba is renowned for playing formidable characters in shows like Luther and movies like Beasts of No Nation, his role as Chief Bogo showcases his versatility. Despite his tough exterior, Bogo reveals himself to be fair and understanding, traits that make his character all the more endearing. And the fact that Idris Elba plays this part? Just another feather in his already well-decorated cap.
James Gandolfini in Where the Wild Things Are (2009)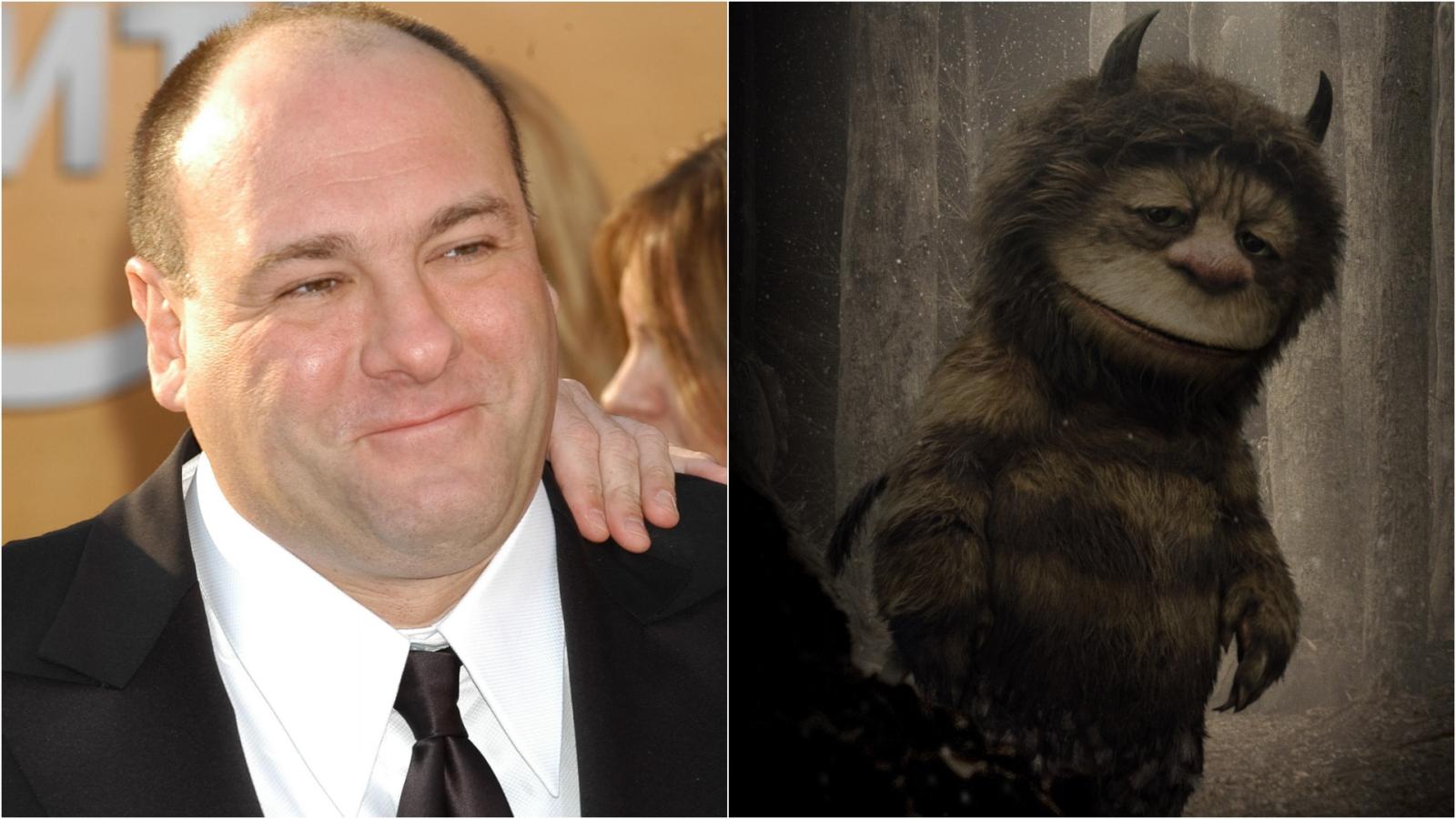 Spike Jonze's adaptation of Maurice Sendak's Where the Wild Things Are features the late James Gandolfini as Carol, one of the "wild things." Known for his role as Tony Soprano on the acclaimed TV series The Sopranos, Gandolfini lends an unexpected tenderness to Carol, a giant creature with a volatile temper and a fragile heart. The film explores the wild landscape of a child's imagination, and Carol's relationship with the film's protagonist, Max, forms the emotional core of the story.
George Clooney in Fantastic Mr. Fox (2009)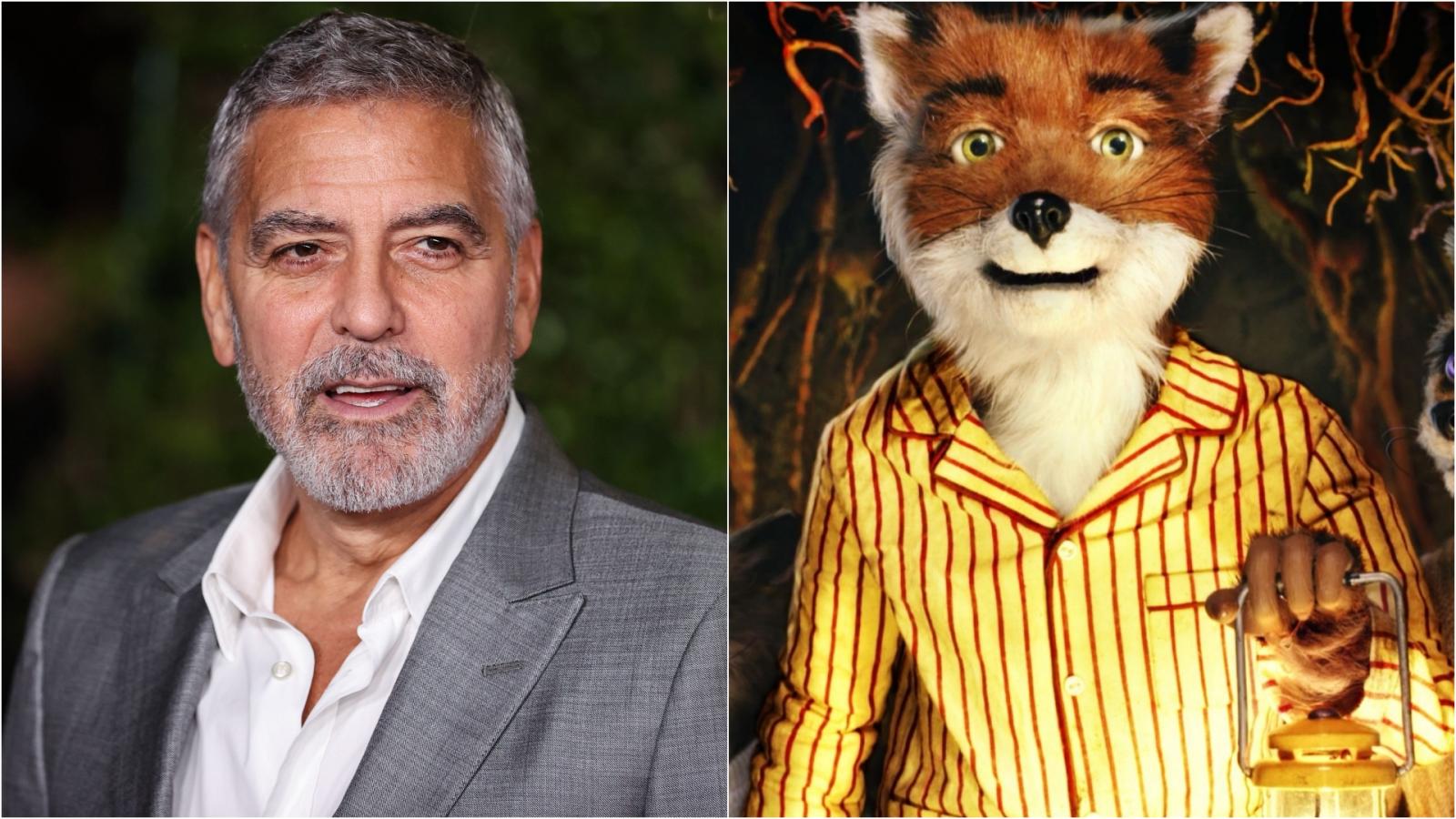 Wes Anderson's adaptation of Roald Dahl's Fantastic Mr. Fox features a star-studded cast, with George Clooney lending his smooth, charismatic voice to the titular character. The plot revolves around Mr. Fox's attempts to outwit three mean farmers who've had enough of him stealing their chickens. The film's stop-motion animation style and unique humor earned it an impressive 93% on Rotten Tomatoes. But did you know that to capture the naturalistic banter between Mr. Fox and his wife, voiced by Meryl Streep, Anderson had Clooney and Streep record their dialogue together on a farm?
Meryl Streep in Fantastic Mr. Fox (2009)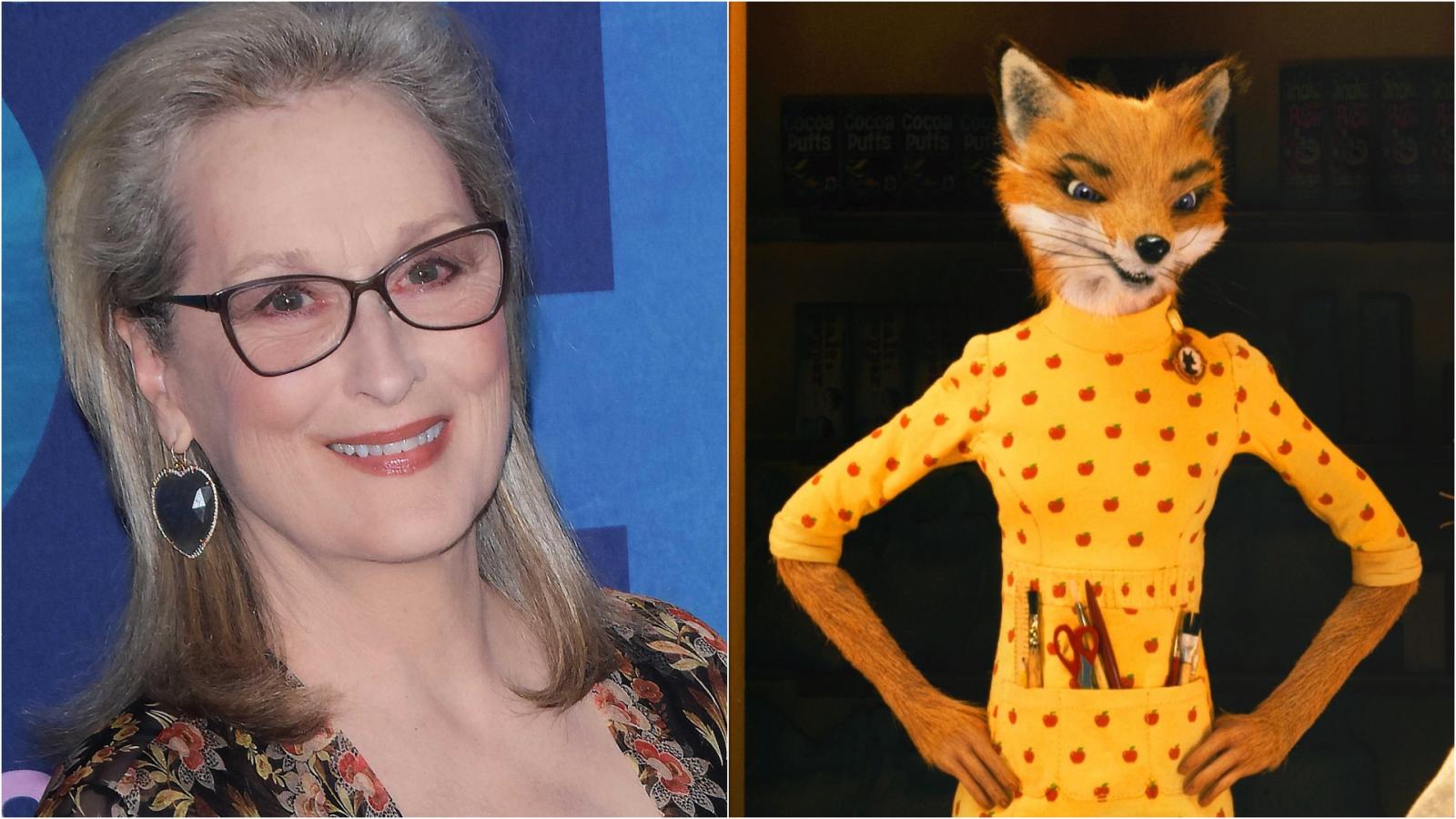 As Mrs. Fox, Streep brings warmth, charm, and a sensible counterbalance to George Clooney's wily Mr. Fox. Their fox couple navigates familial chaos amidst a war with mean farmers, creating a wonderfully whimsical world that only Wes Anderson could conceive. Even in animated form, Streep's unparalleled talent shines through, proving yet again that there's virtually no role she can't conquer. But seriously, did you have any idea that it was Meryl Streep voicing that charming vixen? Amazing, isn't it?
Tom Hiddleston in The Pirate Fairy (2014)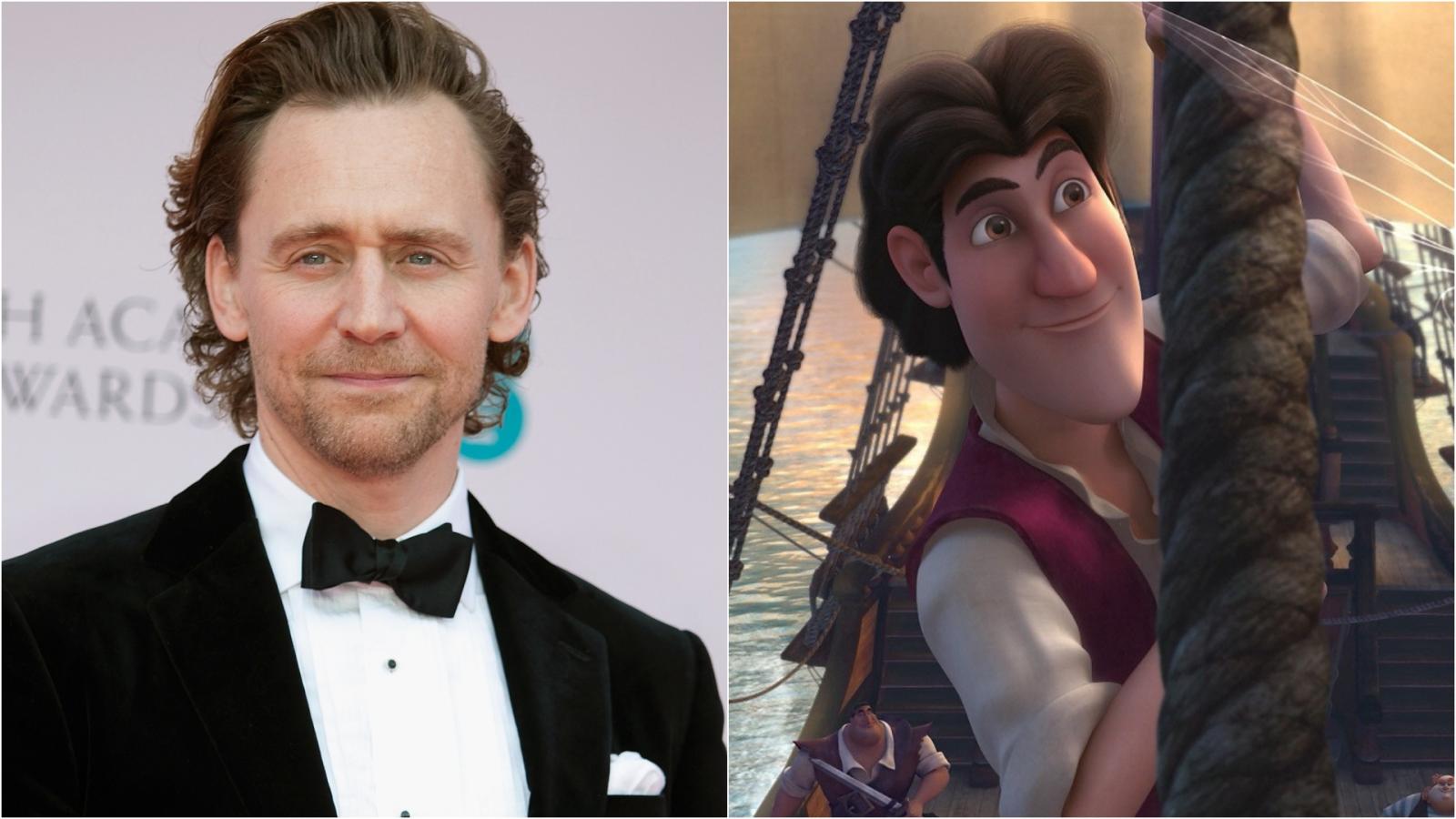 Best known for his role as Loki in the Marvel Cinematic Universe, Tom Hiddleston has also lent his dulcet tones to an animated character: James Hook in Disney's The Pirate Fairy. This direct-to-DVD film follows Tinker Bell and her fairy friends as they meet a future Captain Hook. The film has a rather respectable 81% score on Rotten Tomatoes, which is decent for a non-theatrical release. And while the villainous Loki and the charming, if misguided, James may seem miles apart, they share a common thread of mischief and ambition – perfect for an actor of Hiddleston's caliber.
Angelina Jolie in Kung Fu Panda (2008)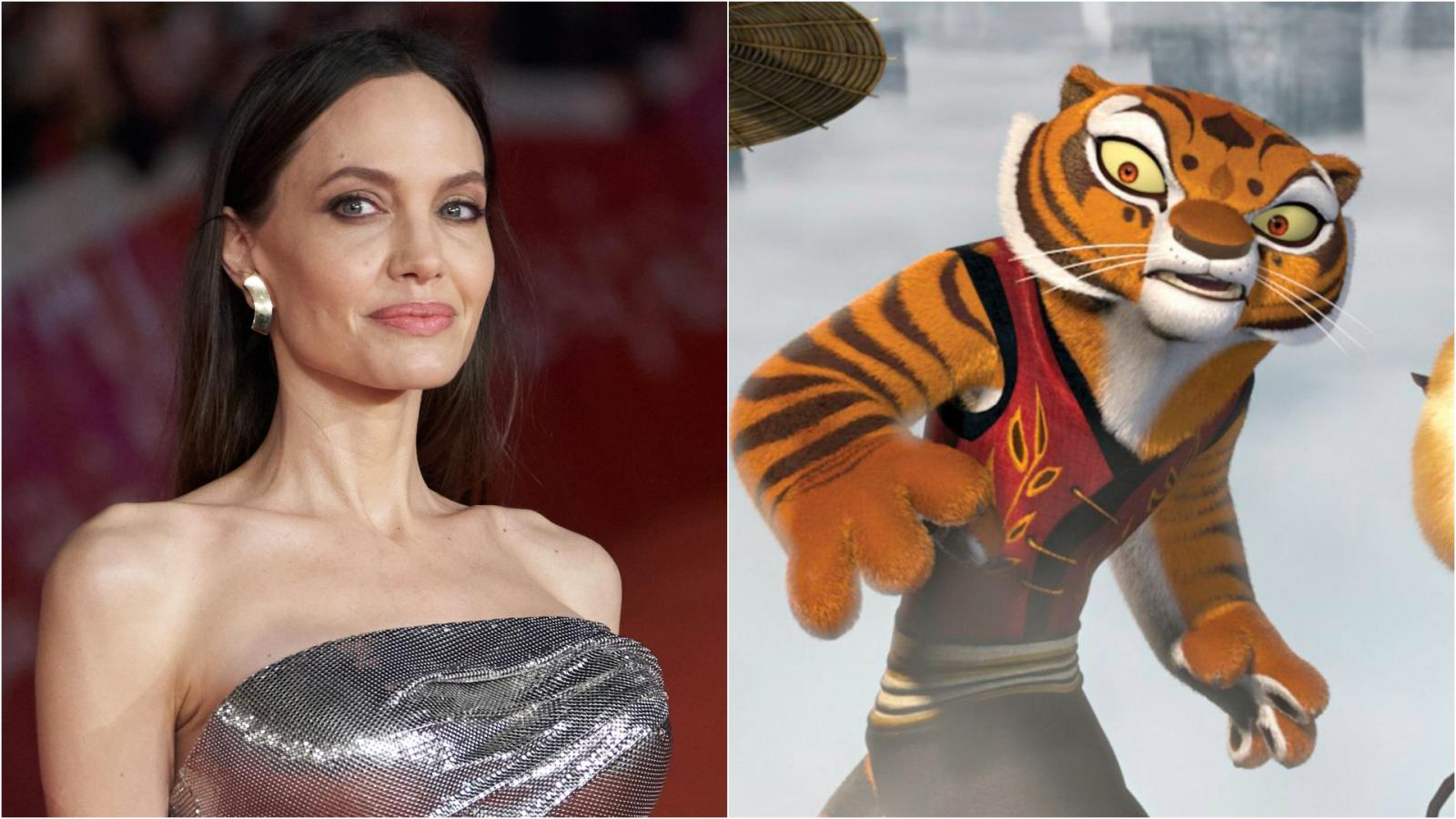 Who would've thought that Angelina Jolie, the Academy Award-winning actress known for intense roles in films like Girl, Interrupted and Changeling, voiced the graceful and powerful Tigress in DreamWorks' Kung Fu Panda? Well, she did, and she nailed it. The film follows a clumsy panda, Po, who's chosen as the Dragon Warrior to fight the villainous Tai Lung. With a whopping 87% rating on Rotten Tomatoes, Kung Fu Panda went on to become a massive hit, spawning several sequels and TV series. As for Jolie, her husky voice was a perfect fit for the no-nonsense, disciplined Tigress.
Mike Myers in Shrek (2001)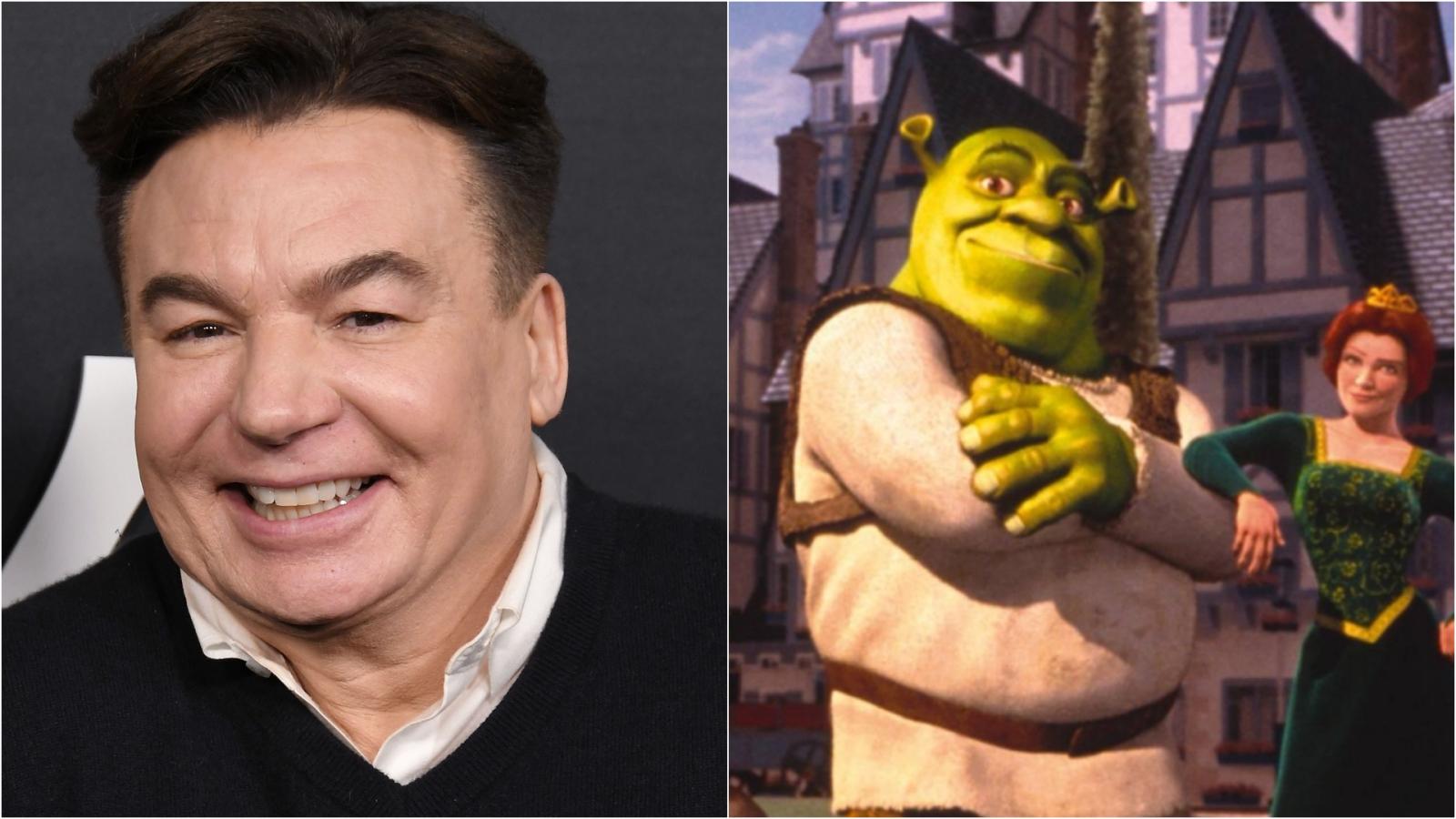 This list wouldn't be complete without Mike Myers, the man behind everyone's favorite ogre, Shrek. The DreamWorks animation film tells the tale of a grumpy, green ogre who embarks on a quest to rescue a princess, along with his overly talkative donkey friend. Now, you may be thinking, "Everyone knows Mike Myers voices Shrek!" But did you know the character was initially voiced by Chris Farley? After Farley's untimely death, Myers stepped in and even opted to re-record all of Shrek's lines with a Scottish accent halfway through the project.