10 Classic Sitcoms That We Just Can't Stop Rewatching
These TV shows just manage to crack us up every time, no matter how many times we watch 'em.
"The Office" (U.S.)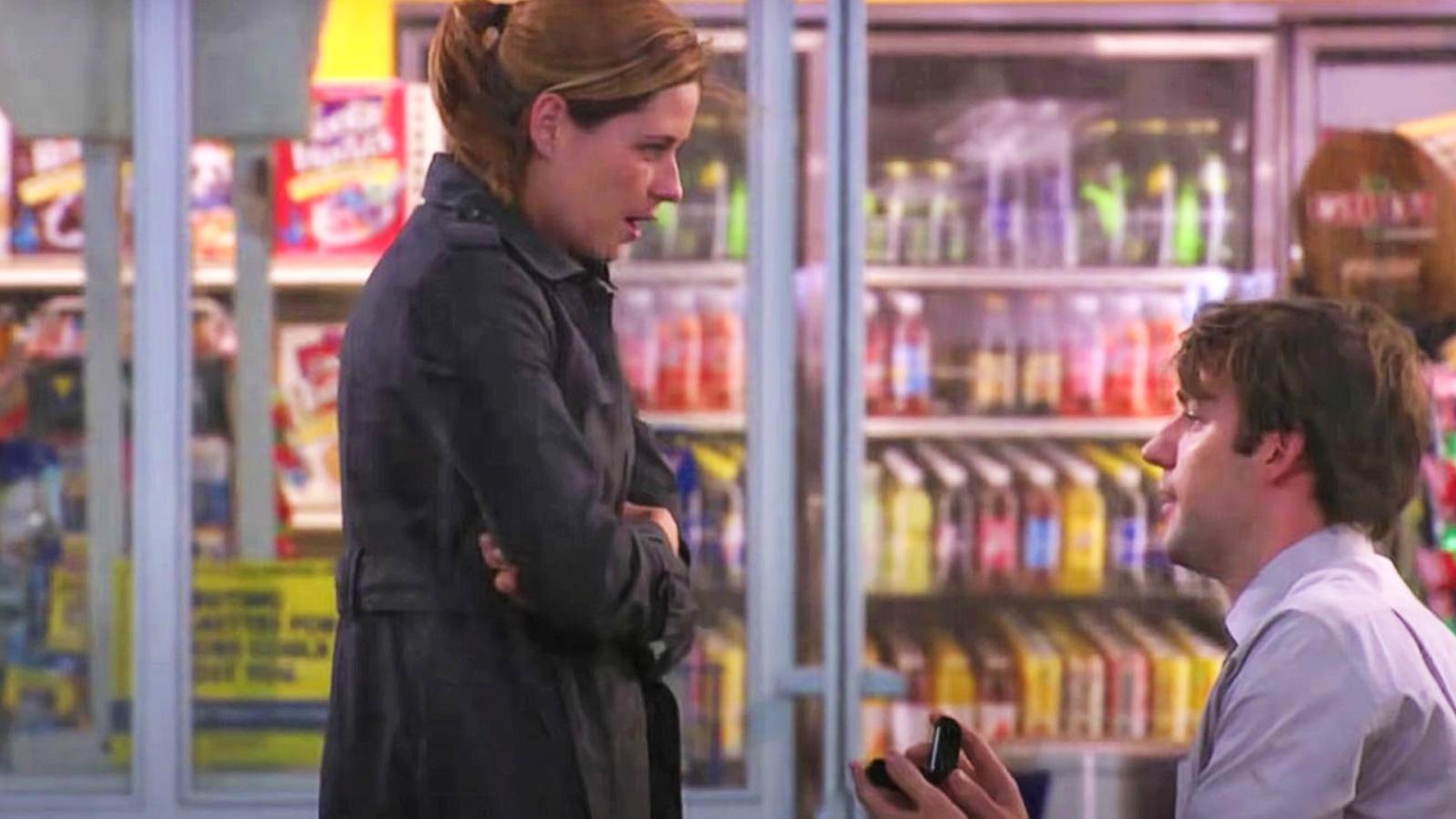 The Scoop: Ever wondered what it's like to work in the most cringe-worthy, awkward, and hilariously dysfunctional office in Scranton, Pennsylvania? "The Office," created by Greg Daniels, gives you a mockumentary-style peek.
Tidbit: Although it started as a U.S. adaptation of the UK series by the same name, the U.S. version soon found its own groove, and, dare I say, outshined its predecessor.
Behind-the-scenes Tea: Remember Jim's proposal to Pam at the gas station? It's said to be the most expensive shot in the entire series, costing a whopping $250,000 to film. Talk about splurging for love!
The "What Were They Thinking" Moment: Who could forget Michael Scott's "Scott's Tots" episode? The cringe is so palpable, some fans skip it during their re-watches.
"I Love Lucy"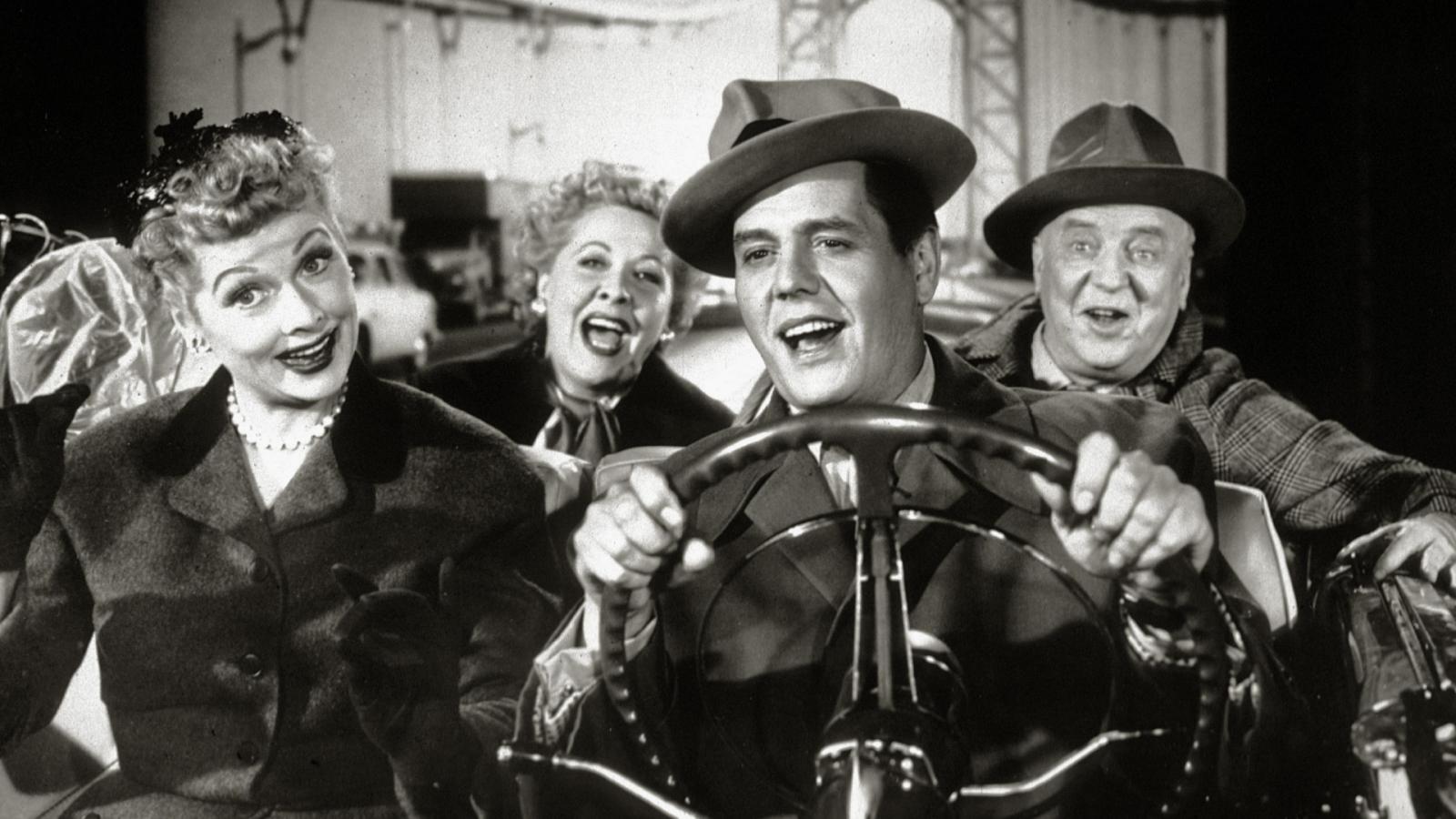 The Scoop: Comedy queen Lucille Ball and her real-life husband Desi Arnaz portray Lucy and Ricky Ricardo, respectively, in this iconic 50s show. With Lucy's relentless schemes and Ricky's Cuban flair, it's slapstick at its best.
Tidbit: "I Love Lucy" was the first TV show to be filmed in front of a live studio audience with 35mm film. Pioneering, much?
Behind-the-scenes Tea: Lucy and Desi's off-screen relationship had its ups and downs, and their marriage eventually ended. Still, their chemistry on-screen was undeniable and forever memorable.
The "Uh, What?" Moment: Lucy trying to sell "Vitameatavegamin," a health tonic with a high alcohol content. She gets progressively drunker with each take, and it's pure comedic gold.
"Seinfeld"
The Scoop: This "show about nothing," co-created by Larry David and Jerry Seinfeld, revolves around Jerry and his quirky group of friends navigating the oddities of everyday life in New York.
Tidbit: Larry David's voice can often be heard off-camera. For instance, he's the one shouting, "Is anyone here a marine biologist?" during that iconic episode.
Behind-the-scenes Tea: Julia Louis-Dreyfus (Elaine) and Larry David once had a heated argument over her character's direction. She threatened to leave the show, but they made up, and the rest is history.
The "Seriously?" Moment: The gang getting arrested for not helping during a carjacking in the series finale. It was divisive among fans to say the least.
"Parks and Recreation"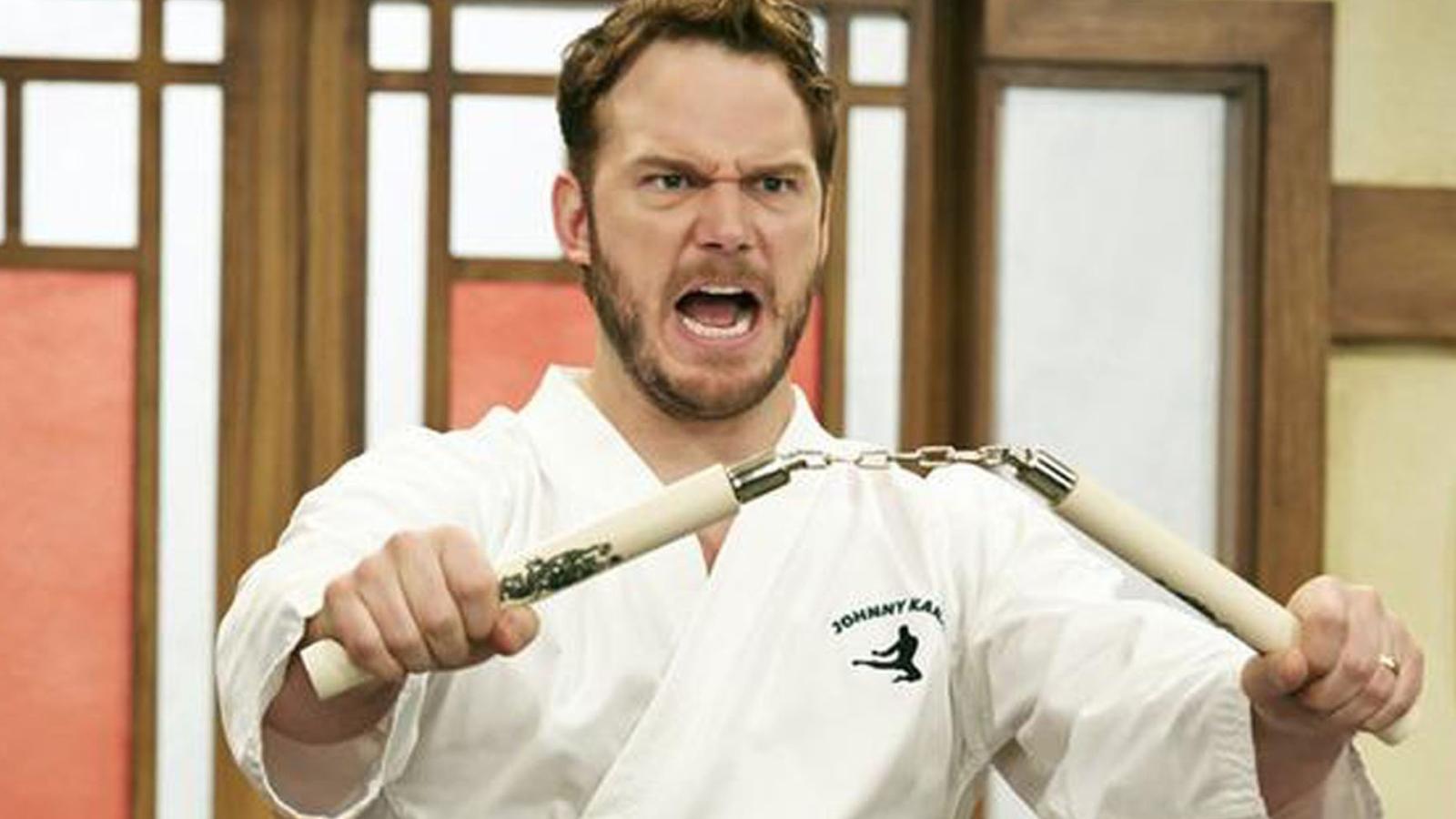 The Scoop: Amy Poehler as Leslie Knope, an ever-enthusiastic public servant, shines in this mockumentary series set in the fictional town of Pawnee, Indiana. It's about government, friendship, and waffles.
Tidbit: Chris Pratt, who plays the lovable goofball Andy, was initially meant to be a guest star. But he was so funny that he became a series regular.
Behind-the-scenes Tea: Aubrey Plaza (April) basically played herself. When she auditioned, the character description read: "A female who hates people and doesn't want to be there." Sounds about right.
The "They Nailed It!" Moment: Treat Yo' Self Day. Enough said.
"Cheers"
The Scoop: Set in a Boston bar, it's where everybody knows your name. This classic sitcom showcases the hilarious interactions between the bar's staff and its regulars.
Tidbit: "Cheers" wasn't an immediate hit. In its first season, it ranked almost last in ratings, but by its final season, it had racked up over 100 Emmy nominations.
Behind-the-scenes Tea: Shelley Long, who played Diane, left the show at its peak. The show didn't just survive, it thrived, introducing Kirstie Alley's character Rebecca.
The "Wow, Classic!" Moment: The on-again-off-again romance between Sam and Diane. Their love-hate relationship was the heart of the show's early seasons.
"Brooklyn Nine-Nine"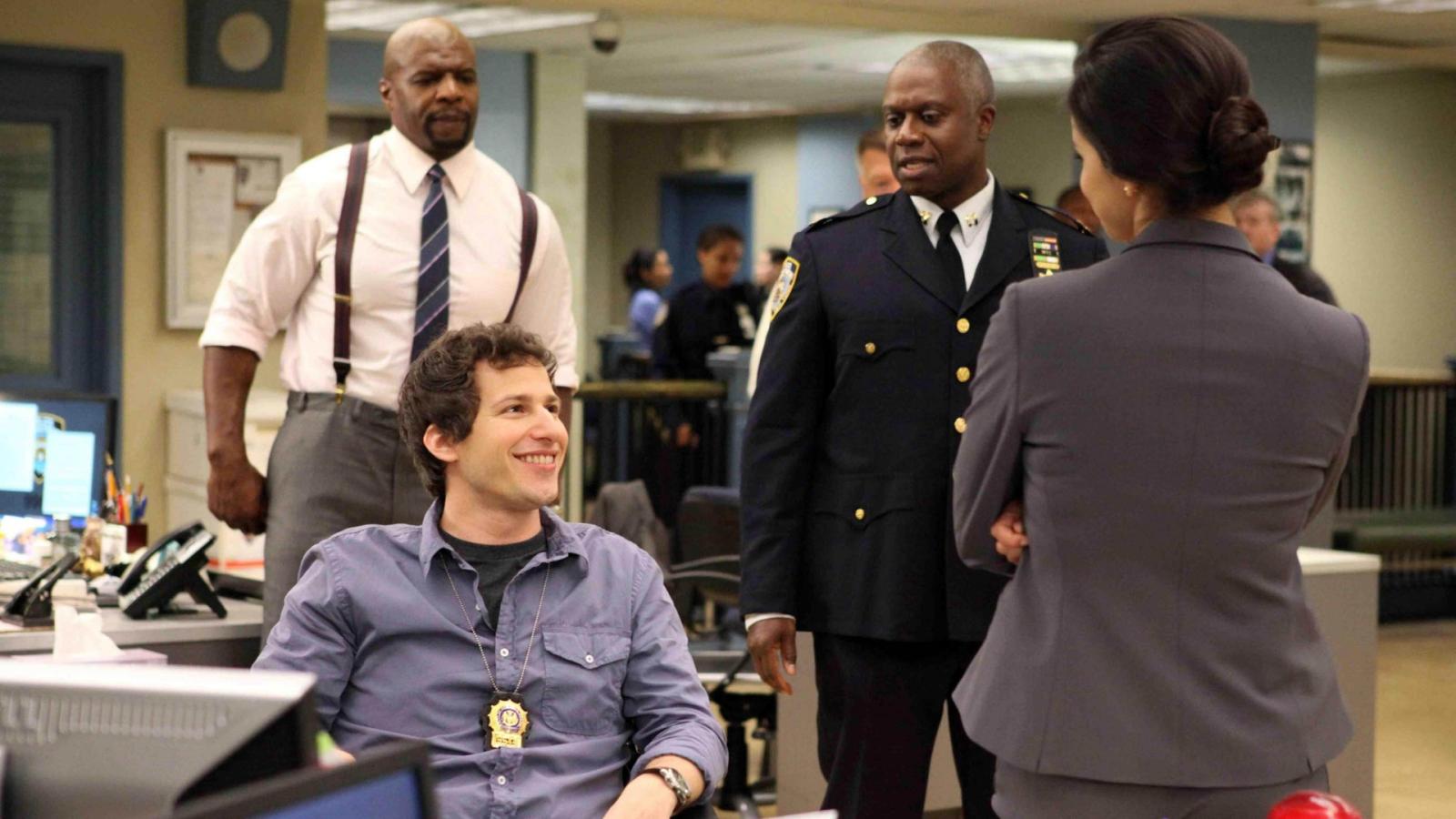 The Scoop: NYPD's 99th precinct isn't your regular police station. It's where detective shenanigans meet crime-solving prowess, all under the stoic gaze of Captain Raymond Holt.
Tidbit: Terry Crews, who plays Sergeant Terry Jeffords, was a former NFL player. Those muscles ain't just for show!
Behind-the-scenes Tea: The series was canceled by FOX after its fifth season, causing outrage among fans. NBC saved the day by picking it up for three more seasons.
The "NINE-NINE!" Moment: The annual Halloween Heist episodes. They're elaborate, unpredictable, and always leave fans in stitches.
"Frasier"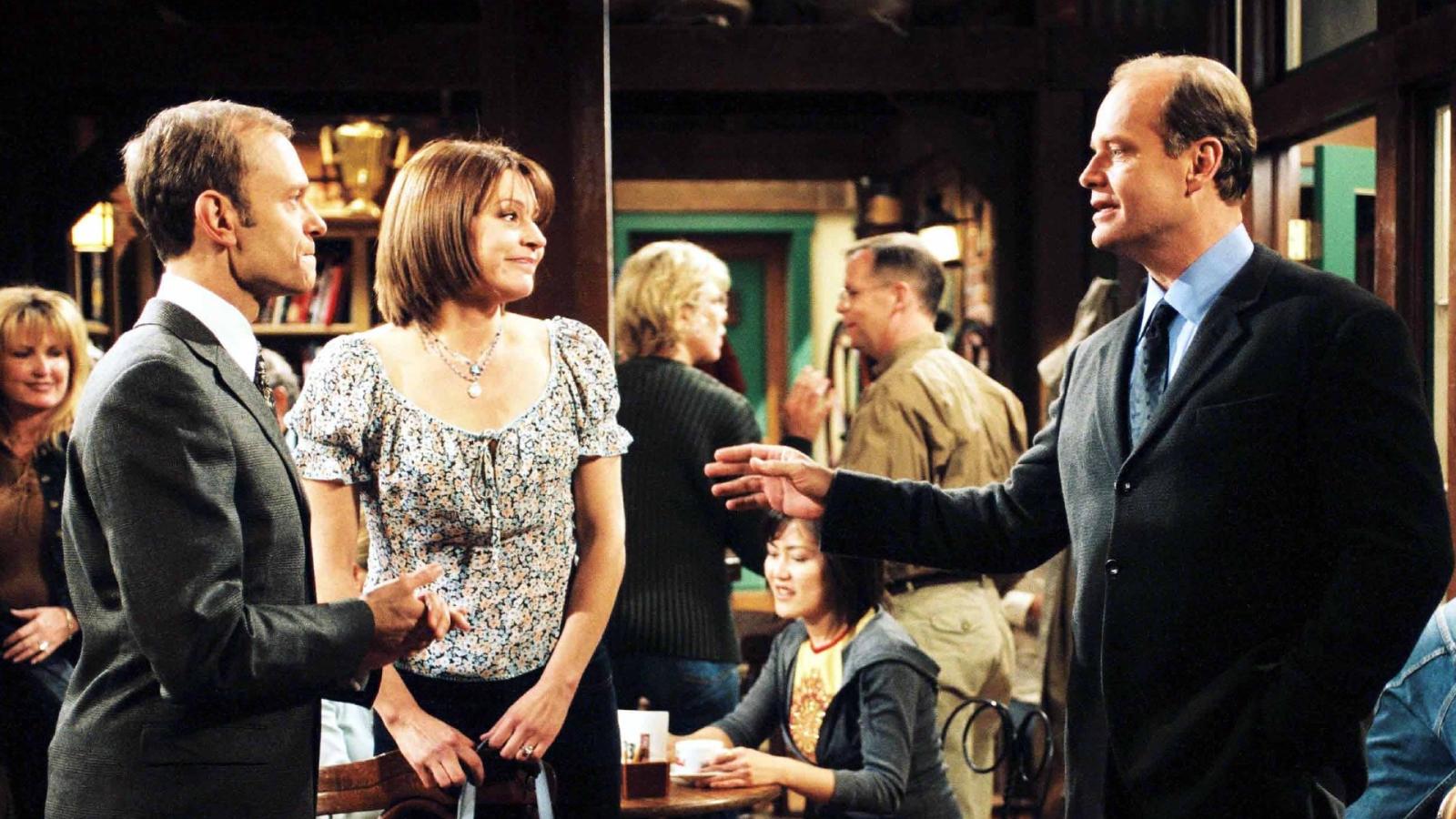 The Scoop: A spin-off of "Cheers", this series follows the sophisticated Dr. Frasier Crane as he returns to Seattle to host a radio psychiatry show, all while navigating his quirky family dynamics.
Tidbit: The show won a record of five consecutive Primetime Emmy Awards for Outstanding Comedy Series. Talk about a streak!
Behind-the-scenes Tea: David Hyde Pierce (Niles) wasn't originally in the script. But after producers met him, they wrote a character specifically for him. Best decision ever?
The "That's So Frasier" Moment: Every time Frasier and Niles tried to outdo each other in elitism, usually resulting in hilarious misadventures.
"The Golden Girls"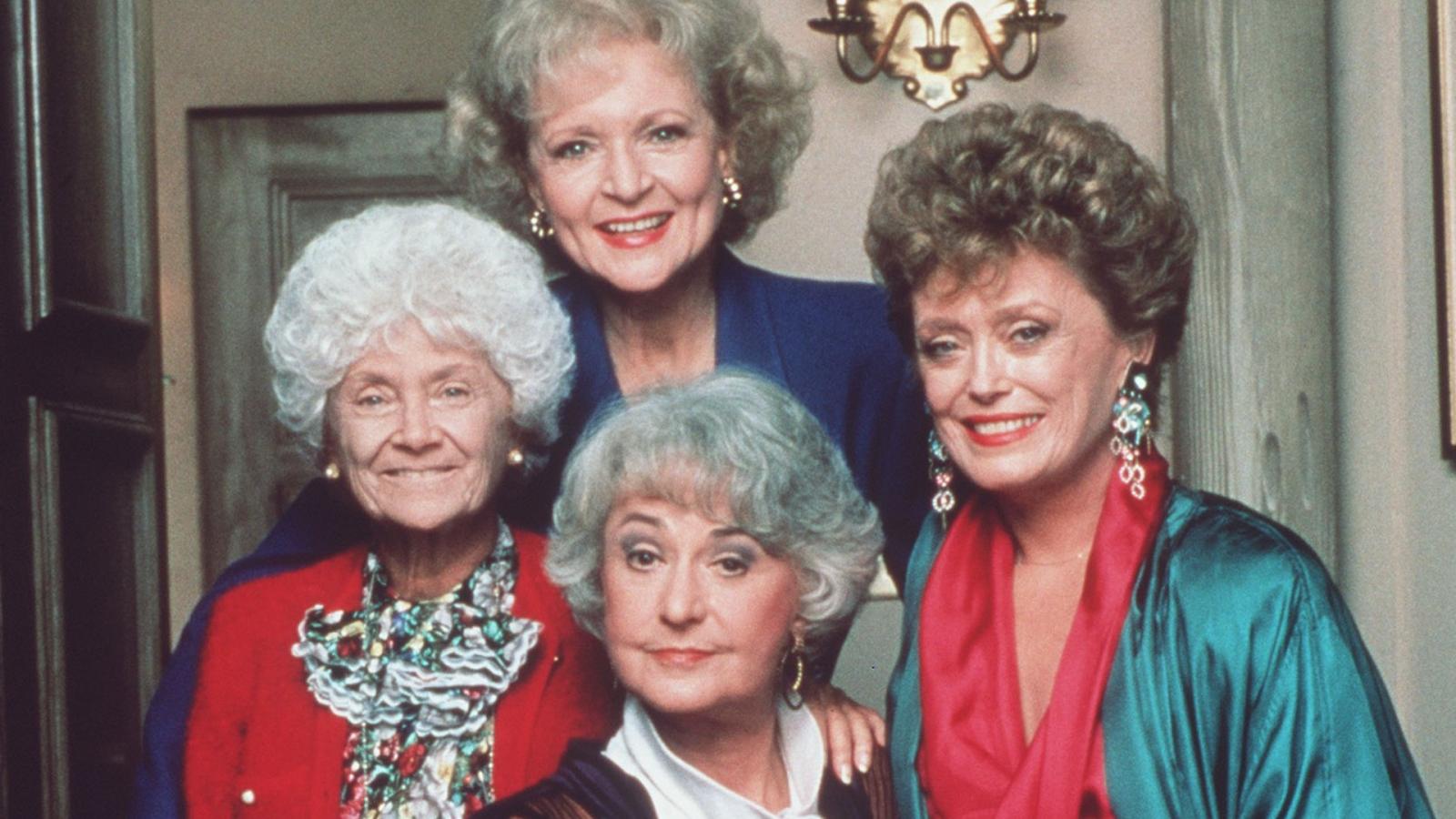 The Scoop: Four older women share a home, friendship, and countless cheesecakes in sunny Miami. Their dynamic? Sassy, sarcastic, and oh-so-sweet.
Tidbit: Betty White, who played Rose, is a TV legend. She holds the record for the longest TV career for a female entertainer.
Behind-the-scenes Tea: Although their characters were best of friends, Bea Arthur (Dorothy) and Betty White had a strained relationship off-screen. Talk about professional acting!
The "Thank You For Being A Friend" Moment: Literally every time they sat around the kitchen table sharing stories.
"The Fresh Prince of Bel-Air"
The Scoop: Will Smith plays... well, Will Smith, a Philly-born teen who's sent to live with his wealthy relatives in Bel-Air. Cue the culture clashes and dance moves.
Tidbit: The show's iconic theme song? It's almost universally known, and probably just started playing in your head.
Behind-the-scenes Tea: The original Aunt Viv, Janet Hubert, left the show after the third season due to disagreements with the cast and crew. She was famously replaced without any on-screen explanation.
The "It's Not Unusual" Moment: Every time Carlton breaks out into his signature dance move.
"Arrested Development"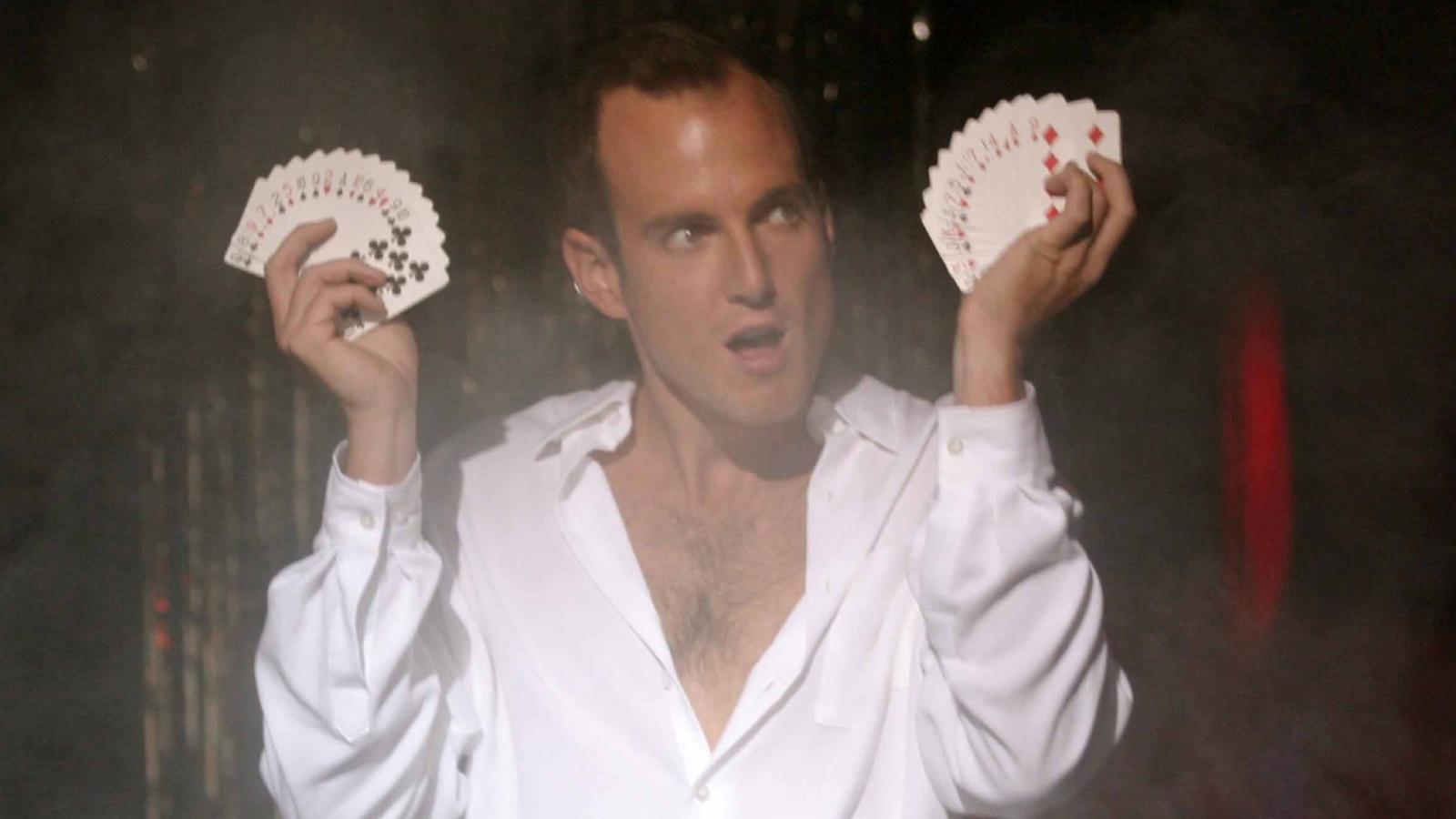 The Scoop: The Bluth family is dysfunctional, wealthy, and on the verge of collapse. Michael Bluth tries to keep the family and business together amidst the chaos.
Tidbit: The show uses a unique style of humor, often with recurring gags like the "chicken dance" that each family member hilariously botches.
Behind-the-scenes Tea: Despite its cult following, the show faced cancellation after its third season. It found a new home on Netflix, though reactions to the later seasons were mixed.
The "I've Made A Huge Mistake" Moment: Anytime G.O.B. tries a "magic" trick. It's always a delightful disaster.