10 Crime Movies on Hulu to Test Your Detective Skills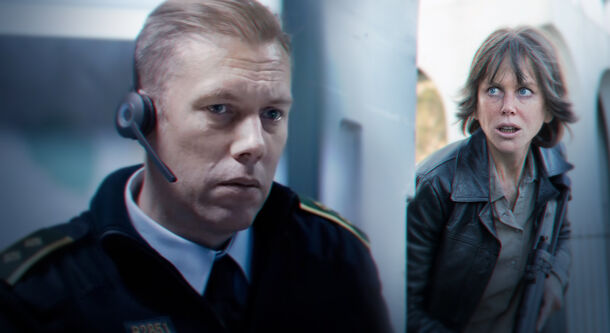 They may be lesser known, but they are still undoubtedly remarkable crime films.
1. A Simple Favor (2018)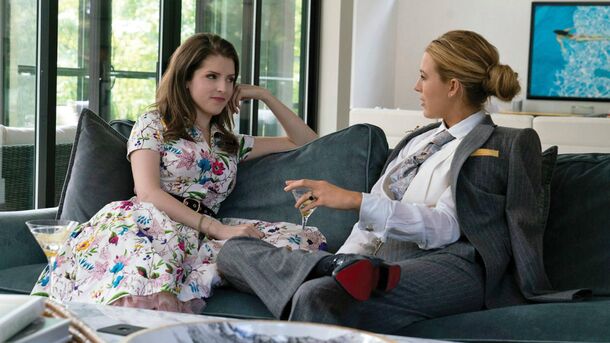 A Simple Favor is a criminally overlooked crime thriller with a cocktail of dark humor, suspense, and high fashion. It stars the charming duo of Anna Kendrick and Blake Lively, whose off-screen friendship translates to a captivating on-screen dynamic.
Kendrick plays Stephanie, a mommy-vlogger who gets entangled in a web of deception after her mysterious best friend Emily (played by Lively) disappears. Sounds simple, right? Wrong! The plot twist will leave your jaw on the floor.
Director Paul Feig, known for his comedy chops, delicately balances humor with suspense in a film that scored an impressive 84% on Rotten Tomatoes.

2. Gemini (2017)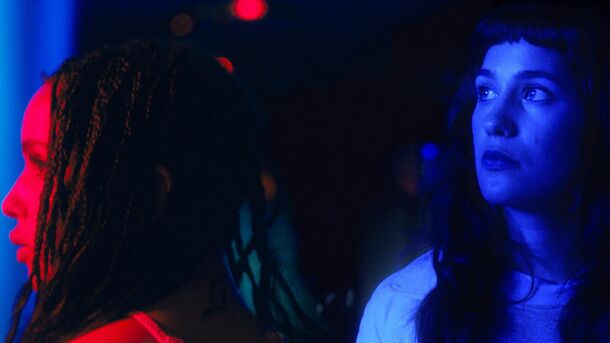 Ever watched a film that feels like a whirlwind tour of hipster LA? Well, Gemini is exactly that, with a juicy murder mystery thrown in for good measure. This film sees Lola Kirke as Jill, the personal assistant of Hollywood starlet Heather, played by Zoe Kravitz. When Heather ends up dead, Jill becomes the prime suspect.
With a pastel color palette and a hypnotic electronic score, Gemini is a neon-soaked ode to LA that any aspiring detective will enjoy piecing together. Despite flying under the radar, it's a 71% certified fresh on Rotten Tomatoes and an indie gem you shouldn't miss.
Ever wondered why the film is called Gemini? Watch it to find out, but let's just say it's more than just Heather's zodiac sign.

3. The Guilty (2018)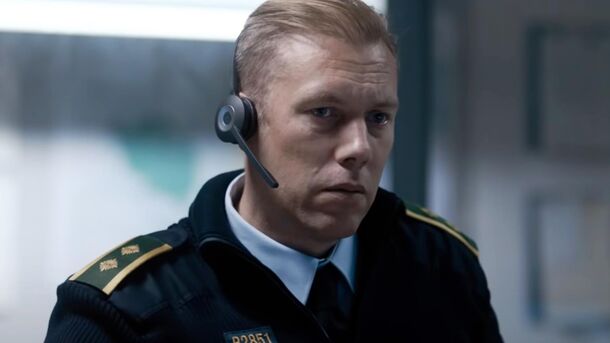 Grab your detective hat and tune into The Guilty, a nerve-wracking Danish thriller. It centers around emergency dispatcher Asger, who receives a distressed call from a kidnapped woman.
This isn't your typical crime flick – the entire film is set in just two rooms. Yet, the suspense is so tangible you could cut it with a knife, and it's a certain challenge to any viewer's detective skills for sure. It's got a thrilling 98% on Rotten Tomatoes and was Denmark's entry for Best Foreign Language Film at the Oscars – all the more interesting given that the entire film was shot in just 13 days.

4. Lucky Number Slevin (2006)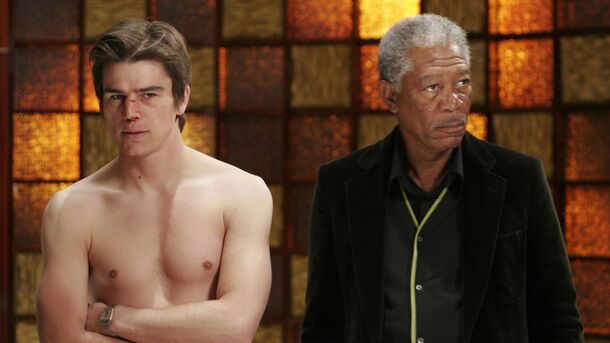 This stylish neo-noir crime thriller boasts an ensemble cast including Josh Hartnett, Lucy Liu, Morgan Freeman, and Bruce Willis. Hartnett stars as Slevin, who due to a case of mistaken identity, gets caught in a gang war between two feuding crime lords.
The film's sharp dialogue and surprising plot twists are sure to keep even the most hardened crime movie buffs guessing. A hit with audiences, it grossed over $56 million worldwide. A little trivia for you: the character Goodkat was named after director Paul McGuigan's dog.

5. Victoria (2015)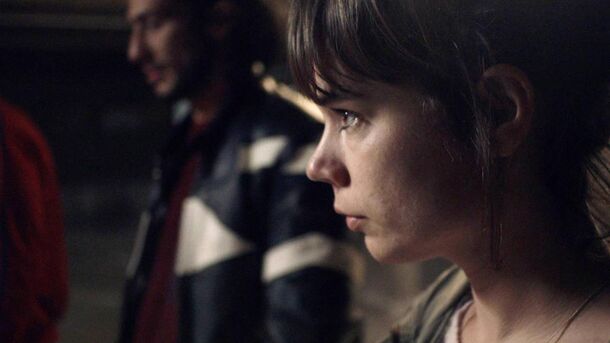 Victoria is a film that redefines the word 'heist'. It centers on a young Spanish woman who gets drawn into a bank robbery after a chance encounter with a group of men. What sets this crime thriller apart is its technical bravura – the entire film was shot in one (one!) single continuous take. If that doesn't amaze you, nothing will, really.
The film enjoyed a lot of praise and bagged several awards, including the Silver Bear for Outstanding Artistic Contribution for Cinematography at the Berlin International Film Festival.

6. Cold in July (2014)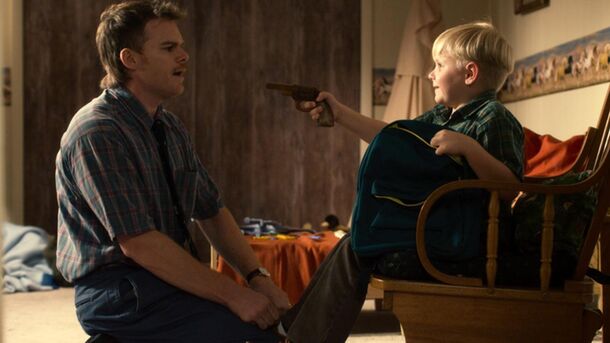 So, here's the lowdown: Cold in July stars the ever versatile Michael C. Hall (yes, our beloved Dexter) as Richard, a small-town Texan who kills a burglar in self-defense. Richard's life spirals out of control when the burglar's father, played by the ever-intense Sam Shepard, seeks revenge.
Sounds straightforward enough? Well, here's the twist: a deeper, darker conspiracy bubbles to the surface, turning this home invasion tale into a gritty noir thriller. Boasting a slick 84% on Rotten Tomatoes, this little-known gem will keep your detective senses tingling till the end credits roll.
The movie is based on a novel by Joe R. Lansdale, who's actually an accomplished martial arts instructor. So, expect some well-executed action sequences!

7. Destroyer (2018)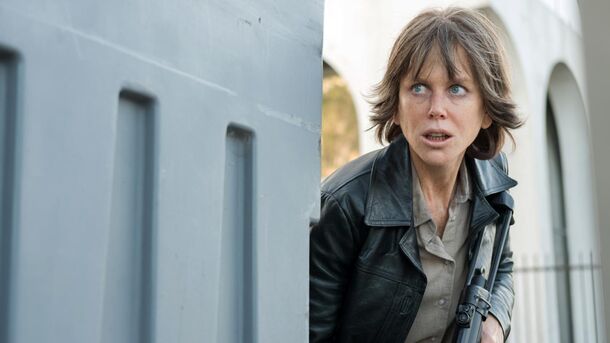 No one quite does gritty like Nicole Kidman in Destroyer. This film, directed by Karyn Kusama and also starring the MCU 's one and only Sebastian Stan, sees Kidman in perhaps her most transformative role yet, as the hard-boiled LAPD detective Erin Bell.
Kidman's Bell is haunted by her past undercover work with a gang in the California desert which ended in tragedy. The past comes knocking when the leader of the gang resurfaces, and Bell must confront her demons to make peace with her past. Kidman's haunting performance was widely praised, earning her a Golden Globe nomination.
The film currently stands at a decent 74% on Rotten Tomatoes. Kidman's transformation was so convincing that she was unrecognizable to her own husband when he visited the set!

8. The Night Clerk (2020)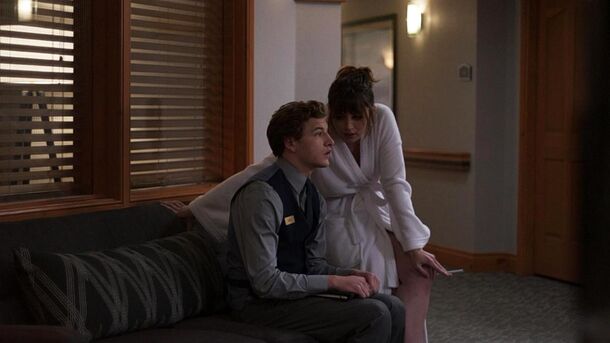 The Night Clerk might just be the perfect blend of crime and character study, as it delves into the life of Bart Bromley, a hotel night clerk with Asperger's Syndrome, brilliantly portrayed by Tye Sheridan.
Bart's tendency to spy on guests for social cues takes a horrifying turn when he witnesses a murder. But when he becomes the prime suspect, he must navigate his way out of the web of deceit. This thriller might not be a big box office hit but it's a must-watch for its unique premise and Sheridan's nuanced performance.

9. Good Time (2017)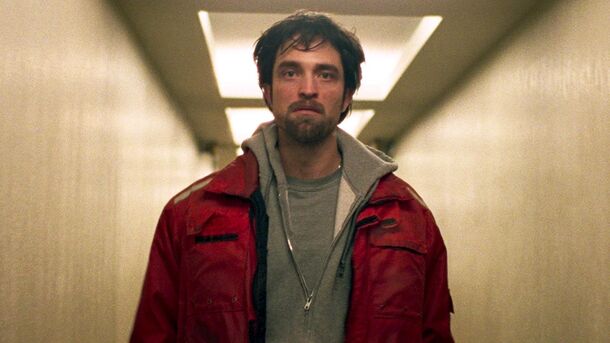 The Safdie brothers' Good Time is a nocturnal odyssey of chaos, featuring Robert Pattinson as Connie Nikas, a petty criminal on a desperate quest to bail his mentally disabled brother out of prison after a botched bank robbery. As Connie's night unfolds, he sinks deeper into New York's underbelly, exposing the grim realities lurking in the shadows of the city.
Pattinson's manic energy fuels this frenetic thriller that captivates from start to finish. Good Time racked up a sweet 91% on Rotten Tomatoes and solidified Pattinson's transition from teenage heartthrob to serious actor.

10. Brick (2005)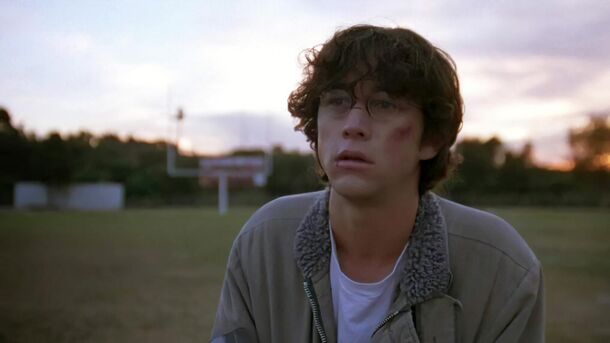 Brick is a film that masterfully melds high school drama with classic film noir. It follows Brendan, played by a pre-Inception Joseph Gordon-Levitt, a high school outsider investigating his ex-girlfriend's mysterious disappearance. What makes things even more interesting, the entire film is narrated in a dense, 1940s-style hardboiled detective slang.
You'd think mixing Dashiell Hammett with high school drama would be a recipe for disaster, but director Rian Johnson somehow pulls it off with aplomb. The film, a modest box office success, boasts an 80% Rotten Tomatoes score.