Stranger Things newcomer Eddie Munson has certainly been a hit among viewers.
His great soul and theater have been a welcome addition to the series with his epic rendition of Metallica's "Master of Puppets" in his penultimate scene going down in Stranger Things history.
Not only is The Hellfire Club's dungeon master a charismatic, down-to-earth type, but his wit and charm had fans eager to see what The Duffer Brothers have in store for him right from the first episode.
So, let's take a walk down memory lane to find the 10 funniest Eddie Munson quotes of the season.
1. "We're the freaks because we like to play a fantasy game." – Eddie Munson
In 1986 (when Stranger Things season 4 is set), there was a moral panic called the Satanic panic. This small cultural reference is portrayed in Stranger Things. It was a veritable concern for many parents at the time, and as Eddie tells his fellow Hellfire Club members, Dungeons & Dragons was thought to promote satanic worship.
Eddie dislikes being thought of as a "freak" just for being involved in a fantasy game, which is what he references in this quote. Not the funniest of his quotes but certainly one of the ones that make a valid point.
2. "A game where you toss balls into laundry baskets"
When Eddie Munson compares basketball to tossing balls into laundry baskets, he has a point! After all, in Eddie's complex world of Dungeons & Dragons, things seem a little more complicated than getting a ball through a hoop. This is a quote that will certainly make any non-sporty types laugh for sure.
3. "It's forced conforming. That's what's killing the kids. That's the real monster."
Eddie's canteen speech on the topic of D&D demonization ends with him insulting certain groups in school (see quote no.2 above). As well as the basketball team, he insults the science club and band. This quote is towards the end of his speech as he declares that "forced conforming" is killing Hawkins' kids, not a mysterious monster.
The foreshadowing in this speech isn't lost on second-time viewers who know where the season is heading as Jason later stirs up the Hawkins community to find Eddie in something not too dissimilar to a witch hunt. And it's this hunting of him that pushes Eddie into hiding and ultimately leads him to his untimely fate.
4. "I'm gonna walk that stage next month, I'm gonna look Principal Higgins dead in the eye, I'm gonna flip him the bird, I'm gonna snatch that diploma, and I'm gonna run like hell outta here."
When Eddie is informed that Lucas isn't attending Hellfire due to basketball, you can imagine how that goes down! Eddie explains to the boys how D&D will be in their hands once he's graduated (finally). But he ends this quote with something that will later haunt the audience: "This year's different. This is my year."
5. "Um, you know, just on a daily basis."
Wanting to free her mind of the visions she's having, Chrissy approaches Eddie looking for drugs. It's thanks to this exchange that we see a different side to Eddie. She asks him if he has ever felt like he is losing his mind, and surprised by the question, he responds with a quick-wit answer "um, you know, just on a daily basis."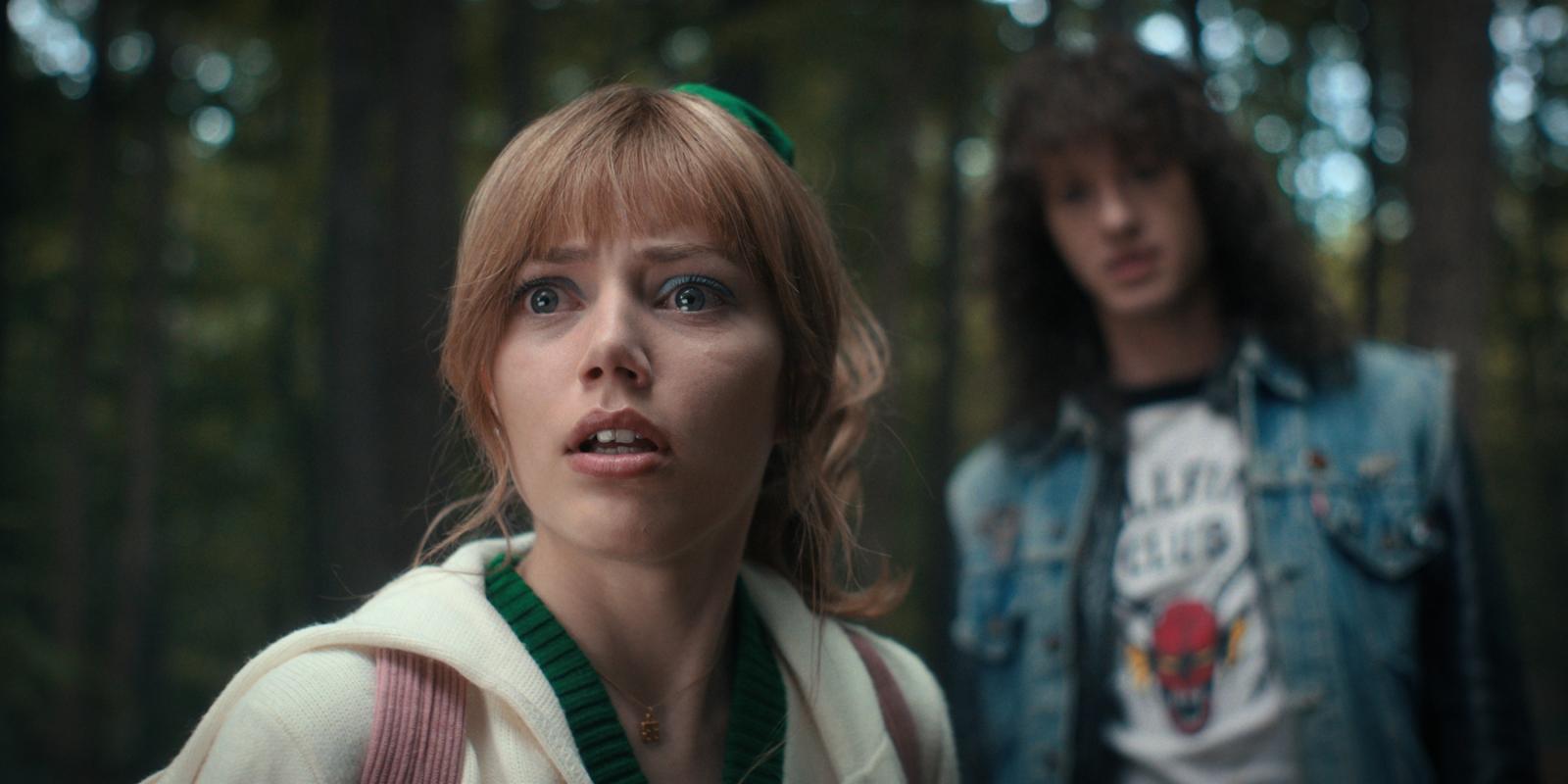 His openness and vulnerability showing, Eddie is surprisingly sympathetic to someone who otherwise might be his social enemy.
6. "You were doing this cheer thing. You know, the thing you do… it was pretty cool actually."
Eddie and Chrissy chat about a middle school talent show they both took part in. He performed with Corroded Coffin while she was in her cheerleading squad. They share a compliment with each other, which is refreshing given their social circles.
7. "Yeah, well, I actually kinda thought you'd be kinda mean and scary too. In other news, flattery works with me."
In the last part of their conversation both Chrissy and Eddie confess to having assumed the other would be mean and scary. They're both equally surprised to find they're not. It's an unexpected quote from an unexpected kinship.
8. "I say you're asking me to follow you into Mordor… but the Shire is burning. So Mordor it is."
It had to be done at some point, right? Stranger Things mentions The Lord of the Rings. It's Eddie who brings up Tolkien's world when questioned by Dustin "what say you, Eddie the Banished?". Unfortunately, the joke is lost on Steve, who asks "what is Mordor?"
9. "Henderson told me you were a badass. Insisted on the matter, in fact."
There's an unexpected uplifting moment when Steve and Eddie bond. Steve suspects Dustin might be replacing him with Eddie but the latter reassures him that Dustin continues to admire him. It's somewhat endearing that Eddie lets Steve know that Dustin respects him so much.
10. "This is music!"
Our last quote is arguably the best (and funniest). When Vecna begins controlling Nancy and the gang tries to get her back with music, they're stuck trying to find something in Eddie's music collection that will bring her back. As Robin frantically rifles through the cassette tapes, she says, "Madonna, Blondie, Bowie, Beatles? Music! We need music!" "This is music!" Eddie retorts clutching at the Iron Maiden cassette.
Final thoughts
As these quotes show, Eddie is a complex character whom many people warmed to immediately. The reaction from fans to his death has shown just how well-loved this character is. Fundamentally, Eddie Munson was an exceedingly well-written part. His charisma and passion are relatable, and Joseph Quinn plays the role perfectly. Despite his brief appearance, Eddie Munson will go down in the Stranger Things hall of fame.