10 Great Medical Dramas That Are NOT House, Scrubs, or Grey's Anatomy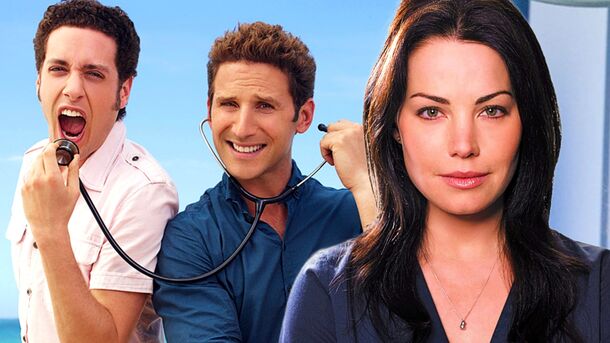 If you're looking for something fresh in the realm of medical dramas, this list should keep you hooked for a while.
After all, there is a life after Ellen Pompeo, and we're about to prove it.
1. "The Knick"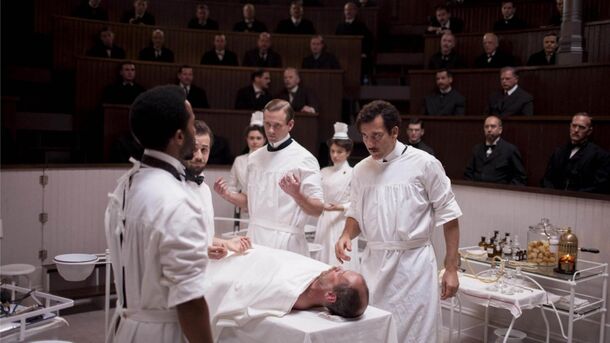 Who knew turn-of-the-century medicine could be so gripping? Set in the 1900s, this series spotlights The Knickerbocker Hospital (hence "The Knick") in New York City. The protagonist, Dr. John Thackery (played by Clive Owen), constantly battles personal demons while pushing the boundaries of medical science. The show captures an era when medical practices were, let's just say, a little unrefined? Plus, the antique surgical instruments? Enough to make anyone shudder.
Racism, drug addiction, and the highs and lows of the medical world in the early 20th century are all presented in striking detail. Cinematically, it's top-notch. The storytelling is more like a film than a TV series, with Steven Soderbergh's direction giving it that extra flair.
2. "Saving Hope"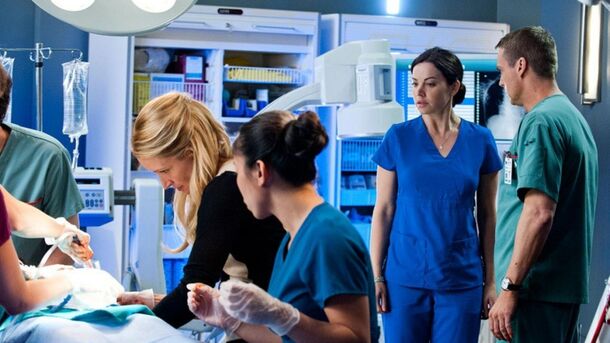 Dr. Charlie Harris, Chief of Surgery, ends up in a coma and discovers he can roam the hospital in spirit form. While his fiancée and fellow surgeon, Dr. Alex Reid, hopes and prays for his recovery, Charlie observes the goings-on of the hospital and the personal dilemmas of its staff.
You know how we often wonder what people would do or say if we weren't there? Well, Charlie gets to see exactly that. Between the medical emergencies, the show dives into spiritual themes, exploring the line between life and death.
3. "Chicago Med "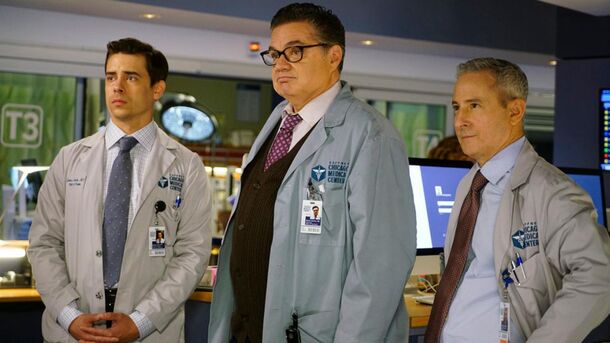 Chicago Med is part of the "Chicago" series (you know, with "Chicago Fire " and "Chicago P.D."). It revolves around the emergency department at Gaffney Chicago Medical Center and its team of doctors and nurses as they tackle unique new cases, while dealing with the pulse-pounding pandemonium of the emergency room.
Apart from the medical dilemmas, the drama dives into the doctors' personal lives and their interconnected relationships. If you're after a drama that offers both medical challenges and messy love lives (and let's be honest here, Grey's fans, who isn't?), then Chicago Med might just be your next binge.
4. "Royal Pains"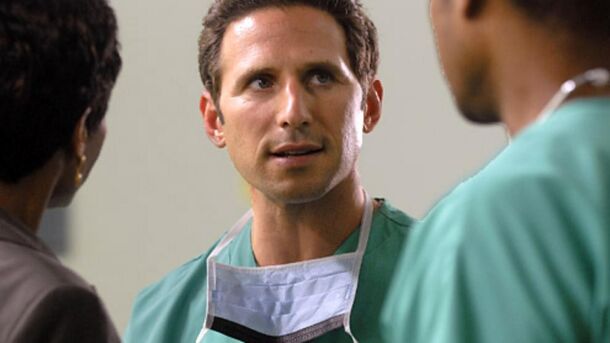 "Royal Pains" gives us a peek into being a doctor for the uber-rich. Hank Lawson was a successful New York City ER doctor until a mishap cost him his job. Now, as a "concierge doctor" in the posh Hamptons, he caters to the wealthy – and sometimes even the famous – all while trying to keep his integrity intact.
The series delves into the world of rare medical conditions and innovative treatments. And with every ritzy gala, there's a medical emergency waiting in the wings.
5. "Offspring"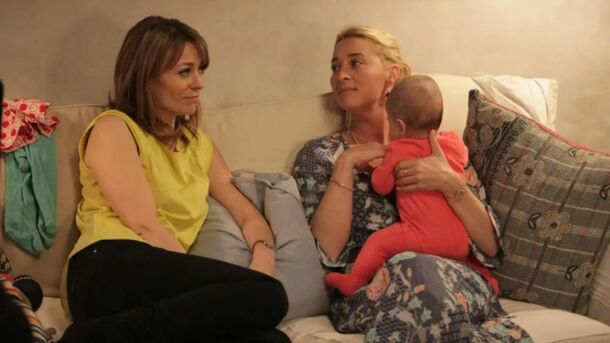 How about mixing family drama with obstetrics? "Offspring" hails from Down Under and centers on the life of Nina Proudman, an obstetrician with a chaotic family and an even more complicated love life. Trust the Aussies to come up with something this fun! From the bustling hospital hallways of Melbourne to Nina's eccentric family gatherings, the show beautifully balances humor, drama, and romance. Amidst delivering babies, Nina tries to find love, maintain her sanity, and keep her wild family in check.
6. "Casualty"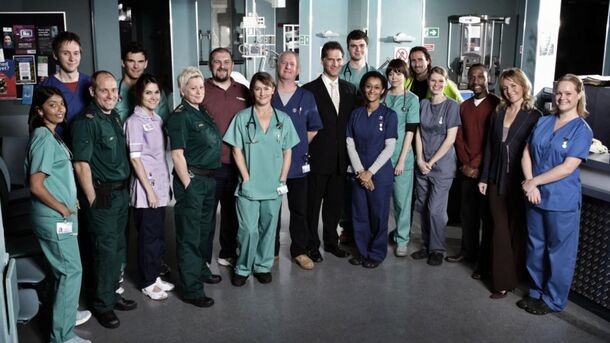 Straight from the UK, "Casualty" is the longest-running emergency medical drama series in the world, spanning three decades and 38 seasons. Set in the fictional Holby City Hospital, it focuses on the staff and patients of the emergency department.
"Casualty" captures the real essence of emergency medicine. It's not all dramatic surgeries and complex cases. Sometimes it's about stitching up a minor cut or treating a flu – yet every case has its own story.
7. "Pure Genius"
Tech billionaire James Bell built Bunker Hill, a state-of-the-art hospital that aims to treat rare medical mysteries at no cost. He teams up with Dr. Walter Wallace, a disgraced but brilliant surgeon. Together, they use cutting-edge technology and a futuristic approach to medicine to treat their patients. Think "House" meets "Silicon Valley".
A hospital with tech that feels straight out of a sci-fi film? That's "Pure Genius" for you.
8. "Mary Kills People"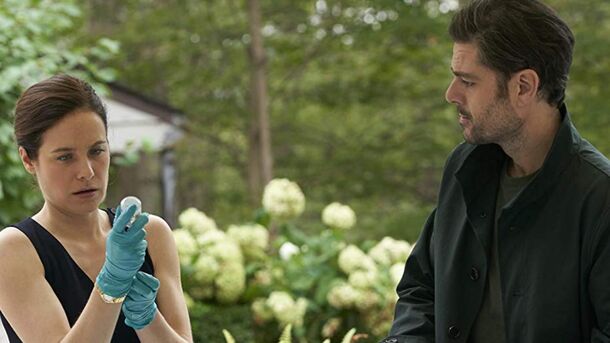 This isn't your typical medical drama. Dr. Mary Harris provides something quite controversial: assisted suicides for terminal patients. By day, she's a regular ER doctor, but by night, she and her partner Des offer a different kind of service. While she believes in giving patients the choice, her double life starts to catch up with her.
It's thought-provoking, to say the least. The series doesn't shy away from the moral and ethical debates around euthanasia.
9. "A Young Doctor's Notebook"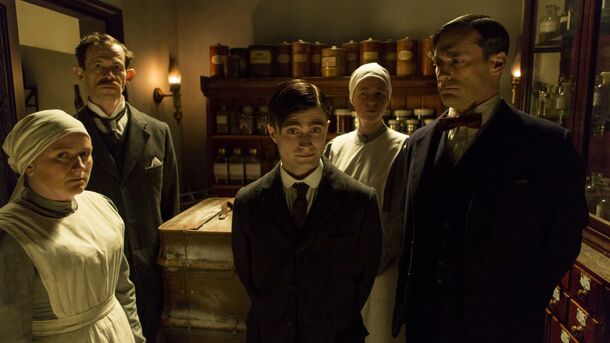 Daniel Radcliffe and Jon Hamm in a dark comedy about a young doctor's experiences in a small village hospital in Russia during the Russian Revolution. Hamm plays the older version of the doctor, who looks back on his younger self and occasionally interacts with him. The result? Absolute gold.
Based on a collection of short stories by Mikhail Bulgakov, the series offers a look at the challenges faced by a young doctor in a remote location, coupled with the inner turmoil of his older self. And hey, who can resist watching Harry Potter and Don Draper teaming up?
10. "Mercy Street"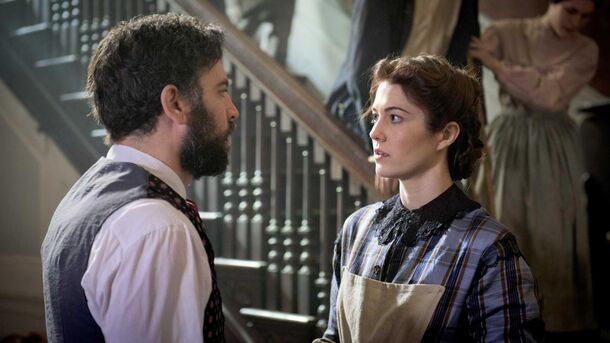 This drama, set in a Union Army hospital in Virginia, explores the lives of two volunteer nurses from opposite sides of the conflict. Mary Phinney, a staunch New England abolitionist, and Emma Green, a naive Confederate belle, navigate a world riddled with challenges. The Civil War setting only adds layers to the medical drama, making it a unique watch.