10 Hilarious Sitcoms That Never Get Old, No Matter How Many Times You Watch
These shows never wear out their welcome, no matter how many reruns you watch.
"The Golden Girls" (1985–1992)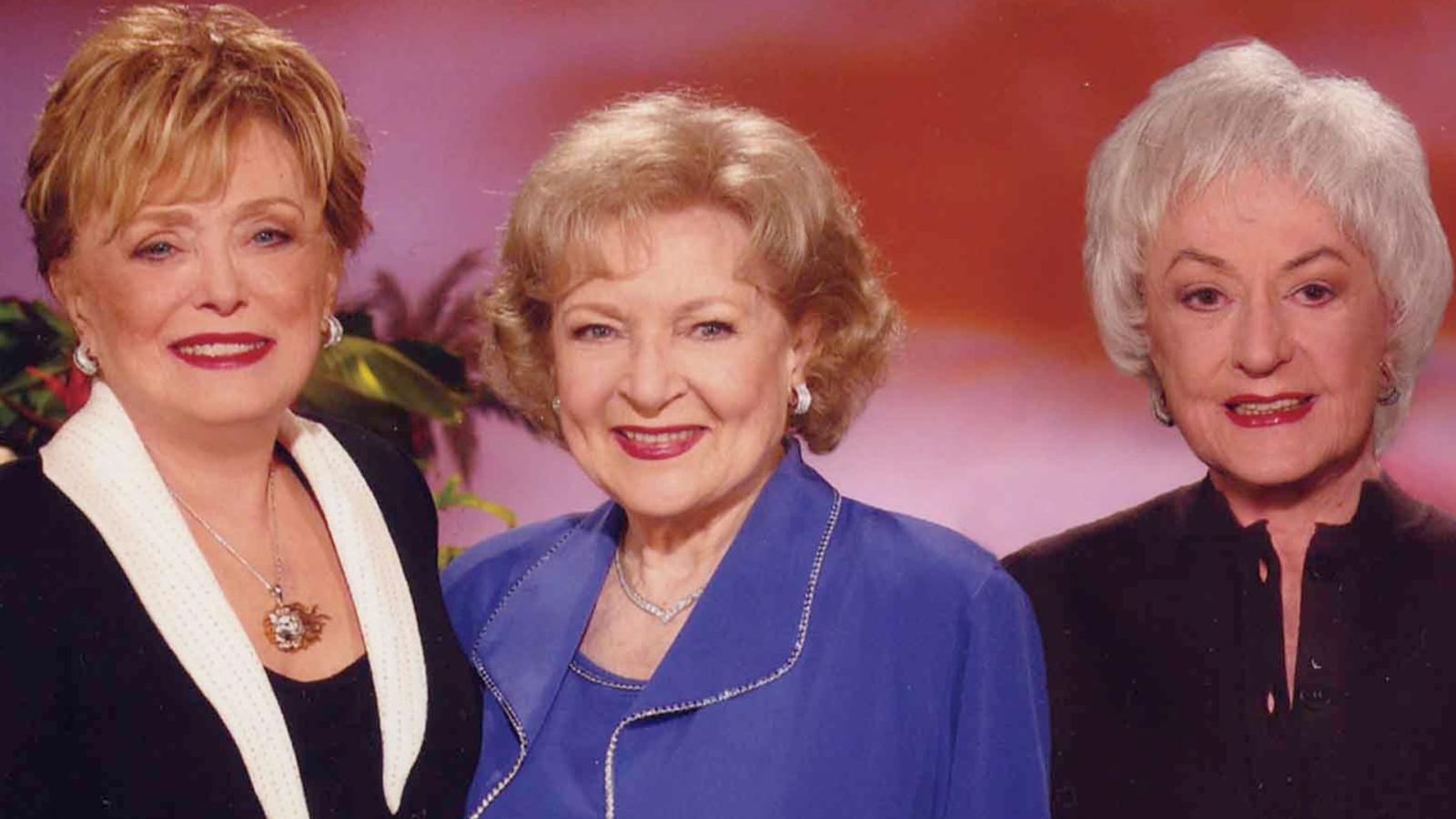 Four older women, living together in Miami, dealing with the highs and lows of their golden years? Sounds simple, but it's a recipe for non-stop hilarity. Blanche's seductive tales, Rose's St. Olaf stories, Sophia's sassy remarks, and Dorothy's sarcastic zingers created a show that was way ahead of its time. Rue McClanahan (Blanche) had it in her contract that she got to keep all of her character's custom-made outfits! And while their cheesecake conversations seemed sweet and light, the show didn't shy away from addressing issues like ageism, LGBTQ rights, and more. This one's not just golden in name; it's comedy gold, period.
"Brooklyn Nine-Nine" (2013–2021)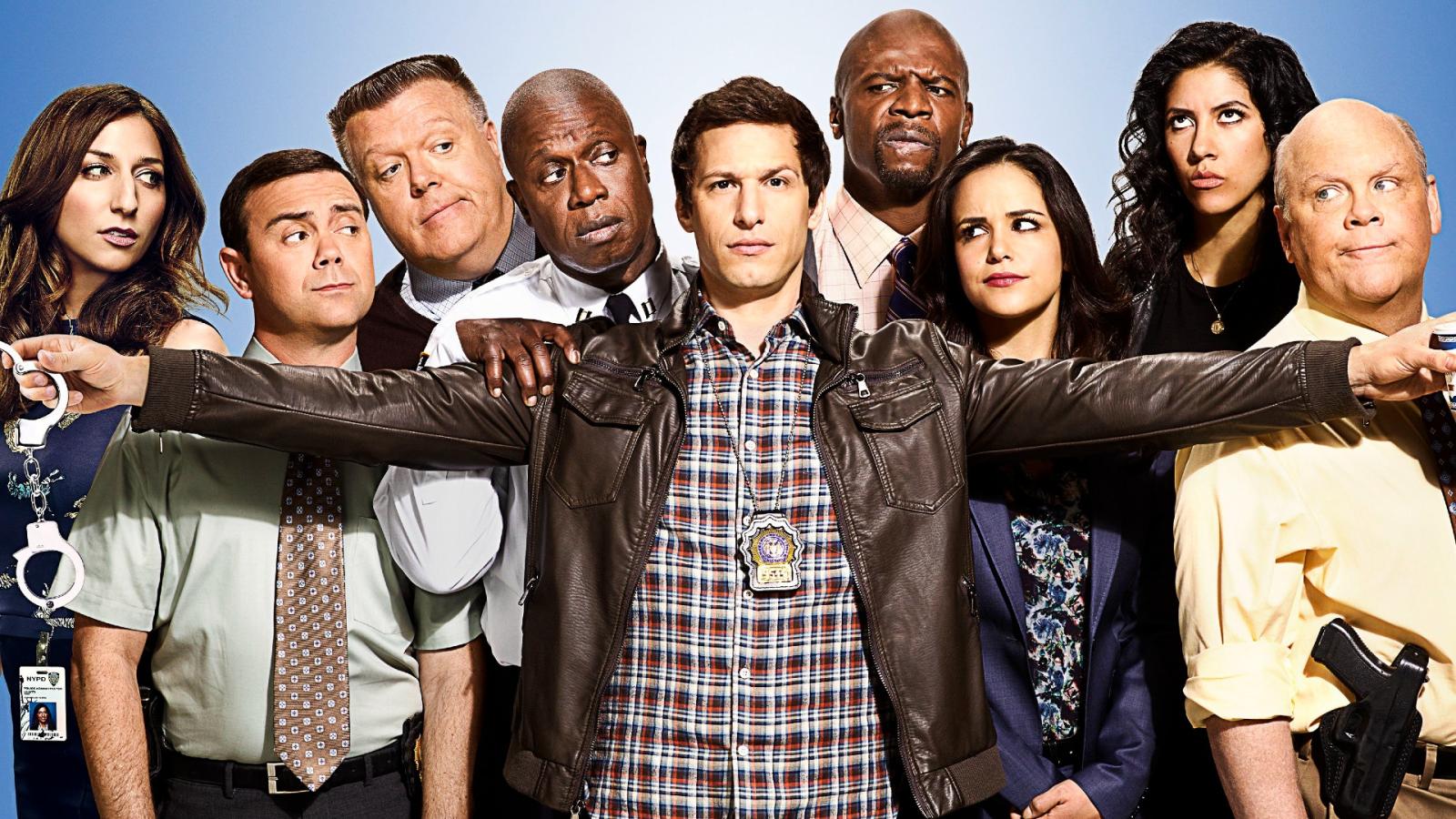 The 99th precinct of the NYPD is more chaotic comedy club than a cop shop. Detective Jake Peralta, played by the effortlessly funny Andy Samberg, is the heart of this fast-paced comedy. While Jake might think he's the precinct's best detective, his antics often lead to more problems than solutions. The cast's chemistry is undeniable, but here's something spicy: Terry Crews (who plays Terry Jeffords) once accidentally shared a spoiler on a talk show. Fans were in an uproar, but the slip just heightened the excitement for the series.
"Arrested Development" (2003–2019)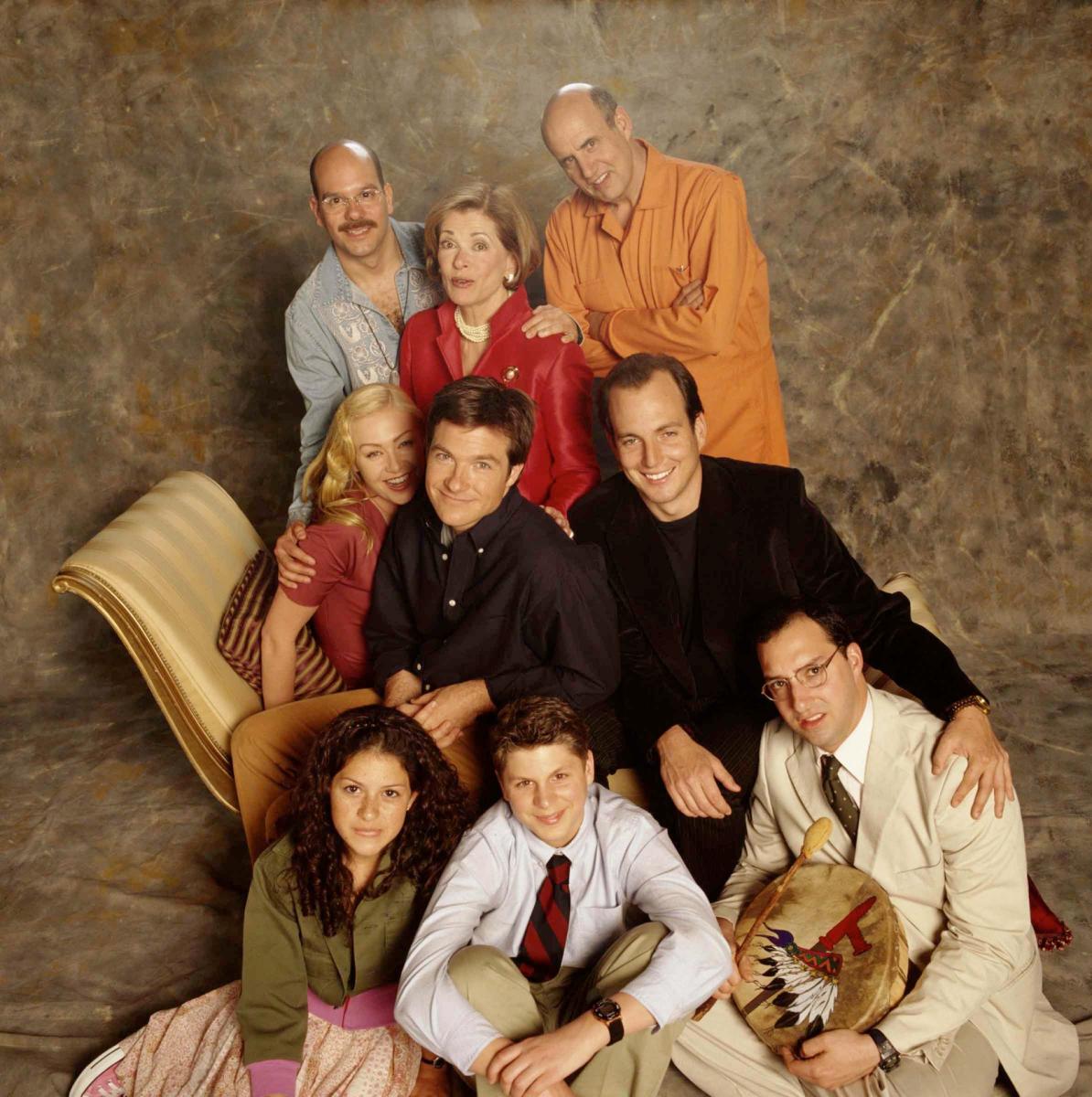 The Bluth family's insane escapades are nothing short of a comedy masterclass. This series chronicles the dysfunctional family's efforts to keep their real estate business afloat after the patriarch's imprisonment. Jason Bateman, as Michael Bluth, tries to be the voice of reason – keyword, tries. The show's creator, Mitchell Hurwitz, didn't shy away from taking risks. There's a scene where a seal bites off a character's hand, for crying out loud! While it wasn't a massive hit initially, it has since cultivated a massive cult following. Those "I've made a huge mistake" memes? Thank the Bluths for that.
"Parks and Recreation" (2009–2015)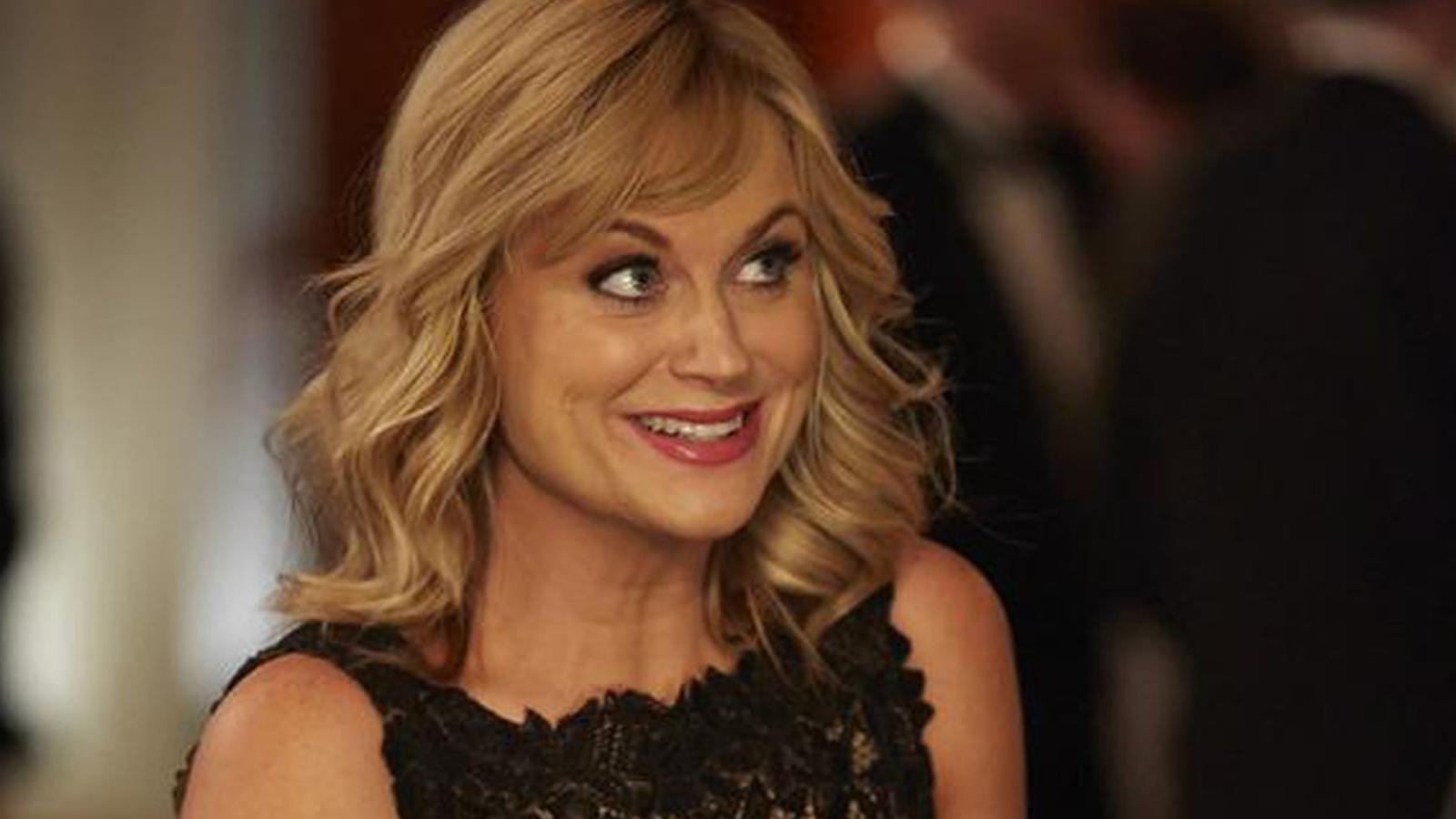 Welcome to Pawnee, Indiana, where the waffles are sweet, and the public service is... unique. Amy Poehler's Leslie Knope is ambitious, quirky, and totally unforgettable as she navigates the ups and downs of small-town bureaucracy. The mockumentary style, reminiscent of "The Office", was a bold move by creators Greg Daniels and Michael Schur. But the real tea? The series didn't score too high in its initial season. Yet, as it evolved, the ensemble cast, including a meat-loving Nick Offerman and a deadpan Aubrey Plaza, turned it into a cultural phenomenon. The takeaway? Never underestimate the power of a small-town government.
"MAS*H" (1972–1983)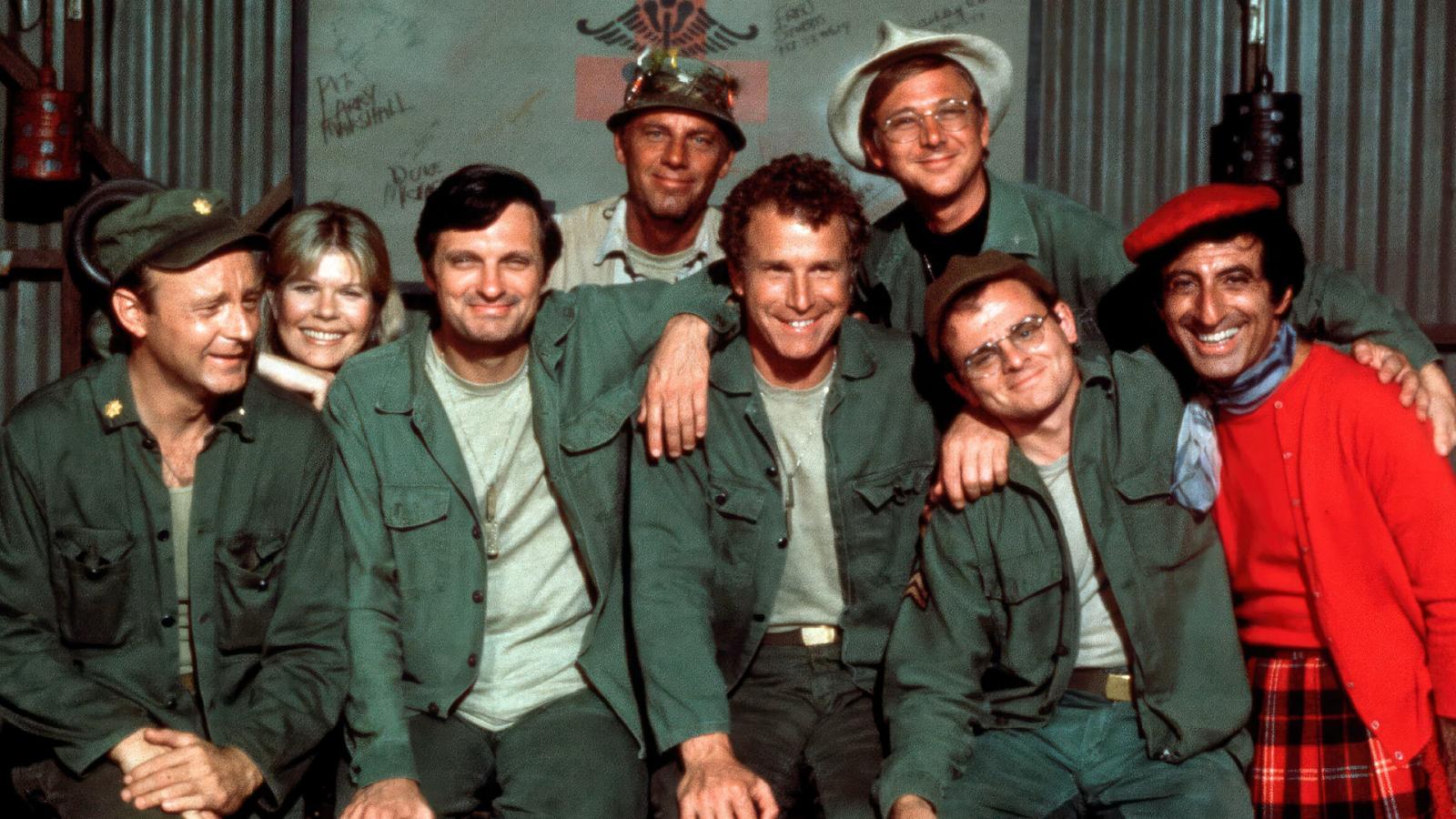 War and comedy? Talk about an unlikely duo. Yet, "MAS*H", set during the Korean War, does it brilliantly. We watch the medics at the 4077th Mobile Army Surgical Hospital, led by the irreverent Hawkeye Pierce, tackle the horrors of war with humor and heart. Alan Alda's portrayal of Hawkeye is legendary. Here's a quirky fact: The show's laugh track was a bone of contention. Alda and the producers hated it, but the network insisted. In the end, the laugh track got toned down, especially during the surgery scenes. Mixing drama with comedy, this series teaches us that sometimes, laughter truly is the best medicine.
"I Love Lucy" (1951–1957)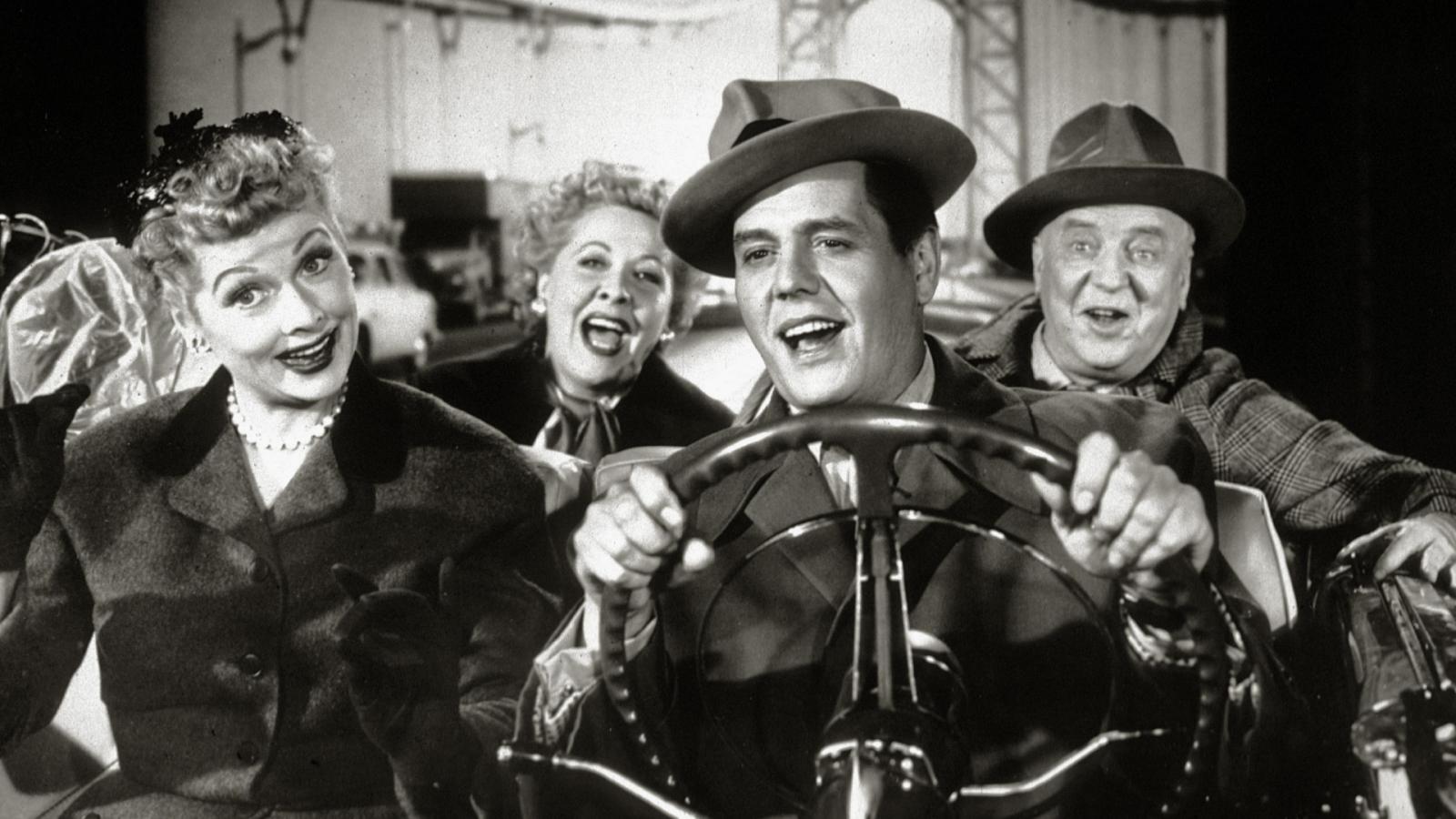 "I Love Lucy" is where we watch Lucy Ricardo consistently dive headfirst into the wackiest of situations, much to the dismay of her Cuban bandleader husband, Ricky. The fun fact? Lucy and Desi were a real-life couple, and the series was revolutionary in many ways, including being one of the first shows to depict pregnancy on TV. However, their off-screen life wasn't all giggles; the two divorced in 1960. Regardless, this show was pure comedic gold and set the stage for many sitcoms to follow. Lucille Ball's slapstick comedy? Timeless.
"The Office" (US) (2005–2013)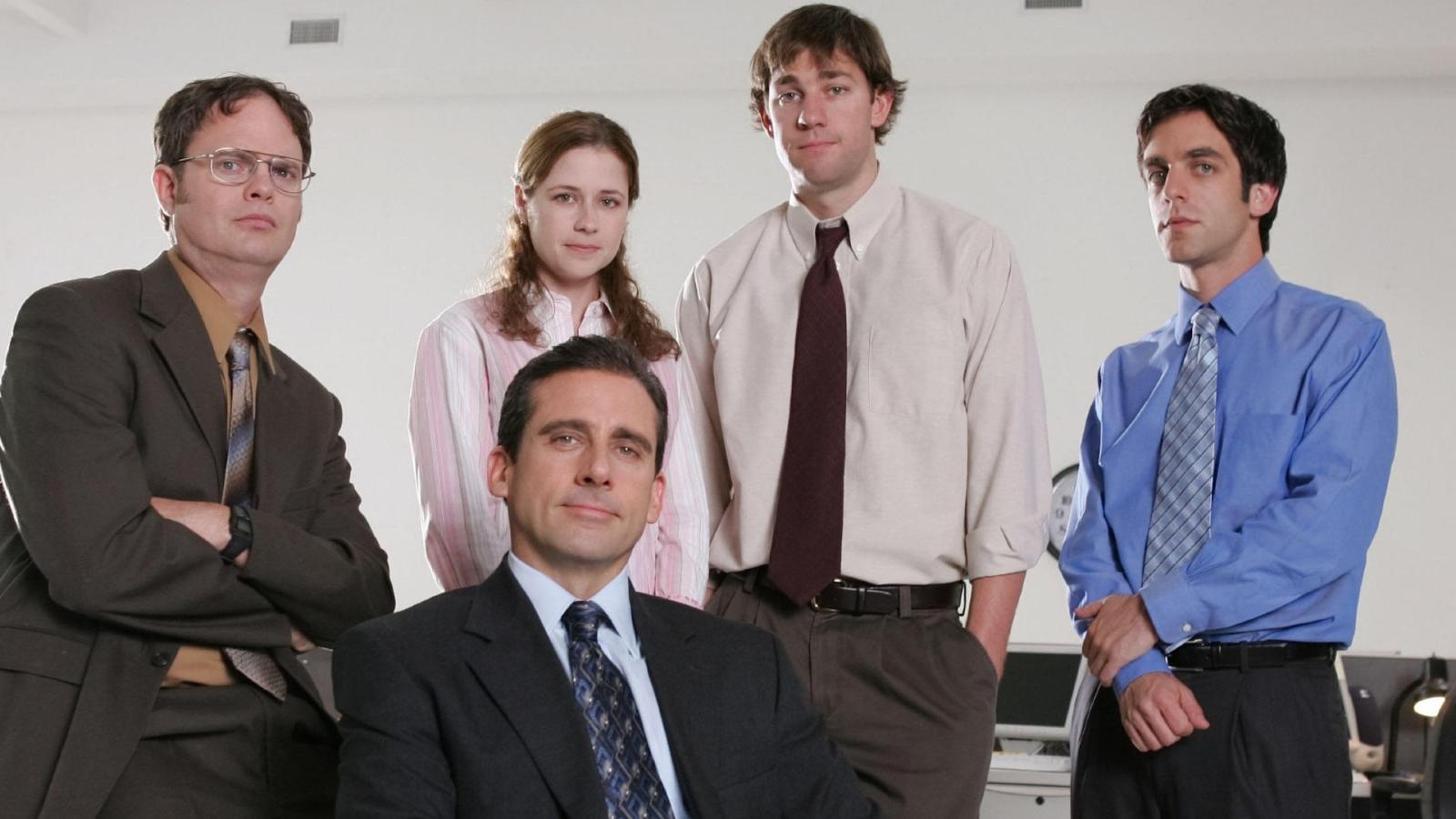 This series is like that cringey family photo you can't help but love. Dunder Mifflin's Scranton Branch served up comedy like nobody's business. Adapted from the UK version, this mockumentary-style show revolves around the daily lives of office employees. The acting prowess of Steve Carell as Michael Scott, the awkwardly hilarious boss, is hard to ignore. Director Greg Daniels, who had a hand in "The Simpsons" and "Parks and Recreation", really nailed it with this one. Oh, and remember Jim's pranks on Dwight? They weren't always scripted! Some were improvised on the spot, leading to genuine reactions.
"Seinfeld" (1989–1998)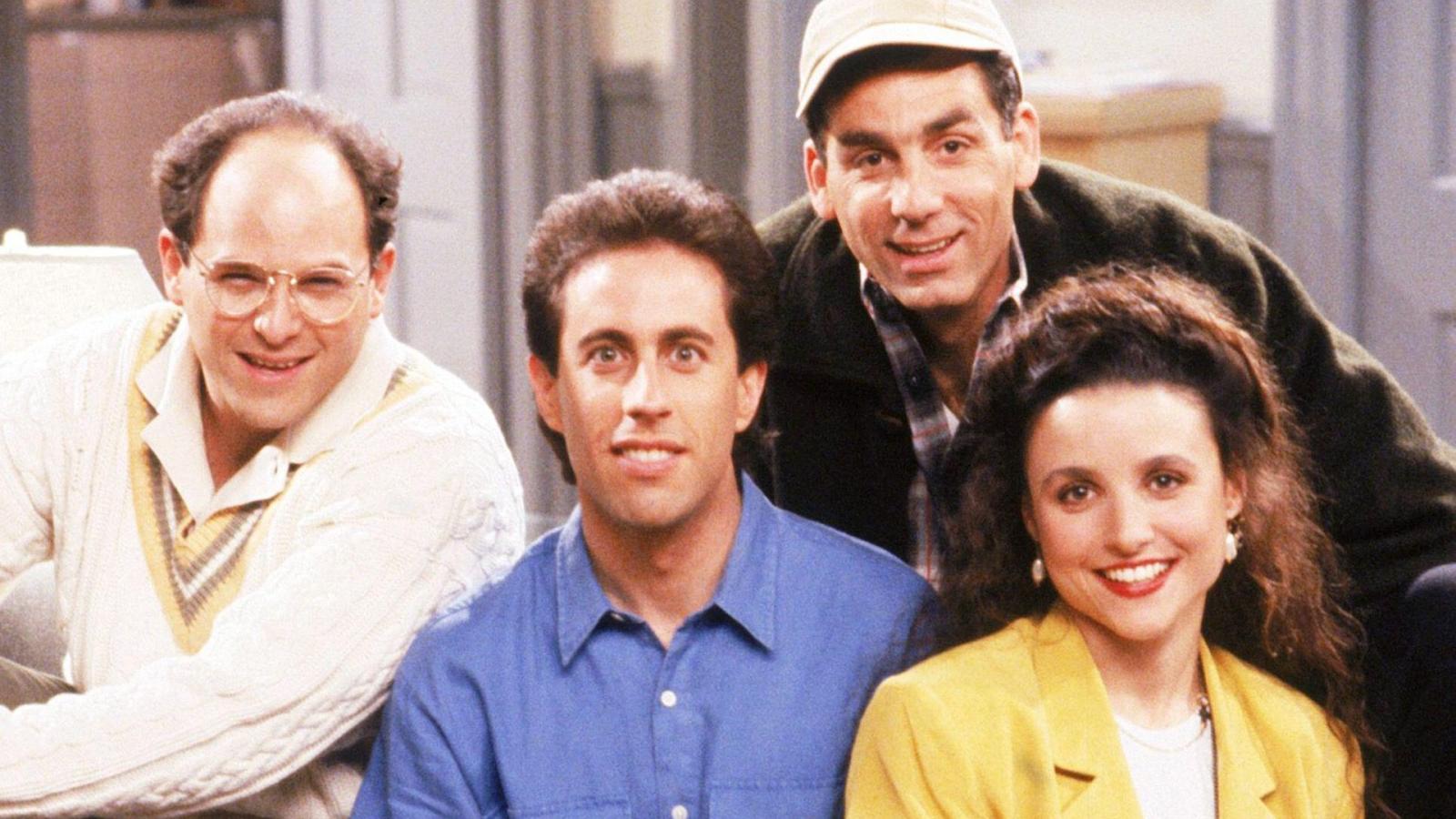 This one's all about nothing... or so they say! Jerry Seinfeld and Larry David's brainchild presented a "show about nothing" featuring the quirks of everyday life in NYC. The show dives deep into the amusingly mundane adventures of Jerry, George, Elaine, and Kramer. The Soup Nazi, the puffy shirt, Festivus – all cultural touchstones now. Did you know the show's creators made it a rule that there'd be "No hugging, no learning"? It ensured the series never got too emotional, keeping those comedic vibes rolling.
"Cheers" (1982–1993)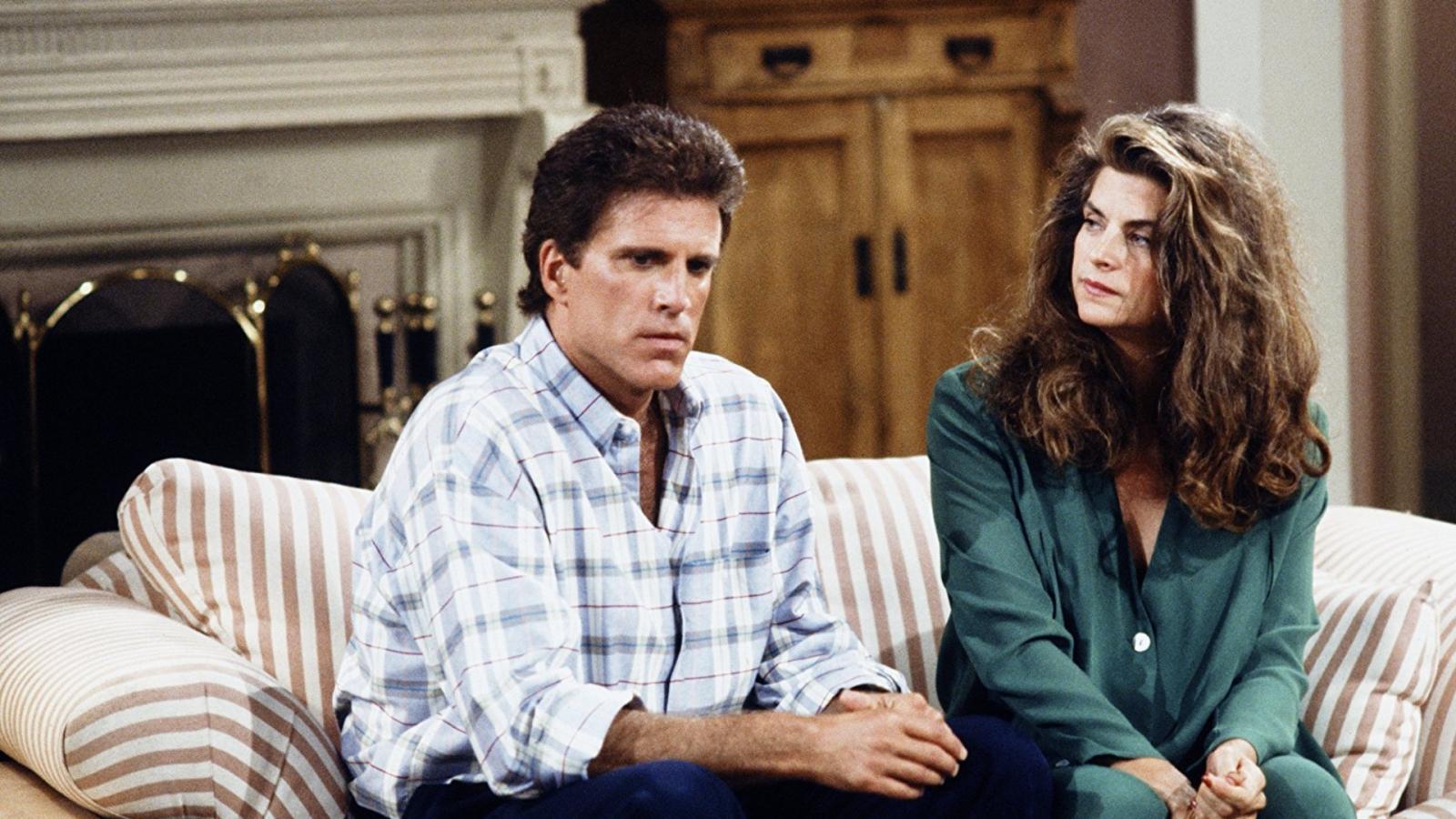 "Where everybody knows your name…" This show is set in a Boston bar where locals gather to chat, flirt, and share laughs. Sam Malone, a former baseball player turned bar owner, has an on-again, off-again romance with the snarky Diane Chambers. Beyond the love drama, the show gifted us with iconic characters like Norm and Cliff. A little scoop for you: Kirstie Alley (who later played Rebecca) wasn't too keen on Ted Danson (Sam) initially. In fact, she was pretty vocal about it! Despite behind-the-scenes drama, the show is an eternal toast to friendships and relationships, proving that sometimes, all you need is a good drink and a laugh.
"Frasier" (1993–2004)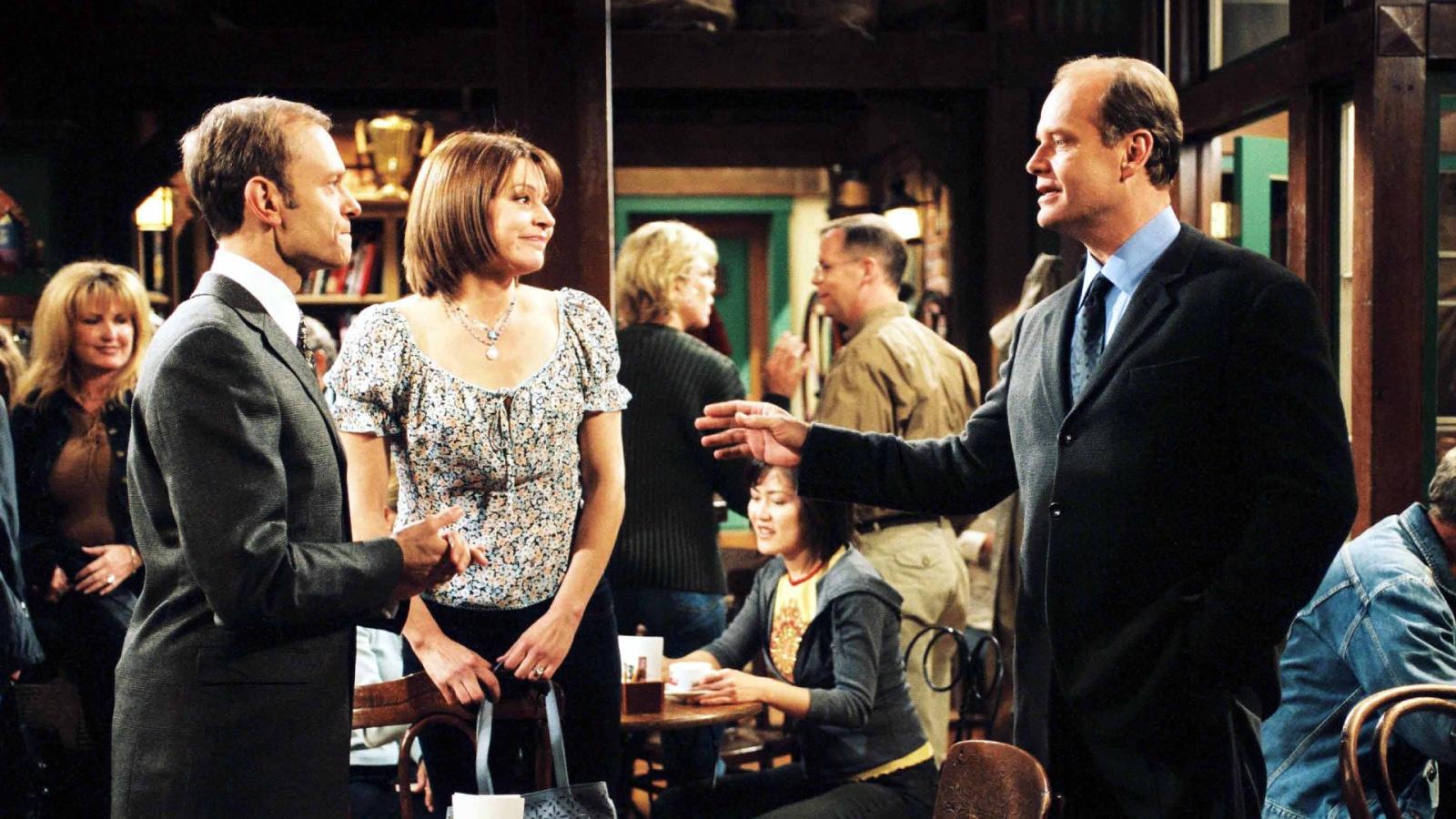 A spin-off from "Cheers", this series follows Dr. Frasier Crane as he returns to his hometown of Seattle, becoming a radio psychiatrist. Living with his equally snobbish brother, Niles, and their retired cop father, Martin, the Crane boys navigate the complexities of love, family, and ambition. Eddie, Martin's cheeky dog, stole many scenes and became a fan-favorite. But here's a juicy bit: Kelsey Grammer (Frasier) and David Hyde Pierce (Niles) apparently had a bit of a rivalry going on. They competed for Emmys and screen time, even though their on-screen relationship seemed seamless.