10 Horror Comedies That Are Surprisingly Scary
The subgenre of "scary funny" movies is frankly obscure, yet oddly compelling.
1. Tucker & Dale vs. Evil (2010)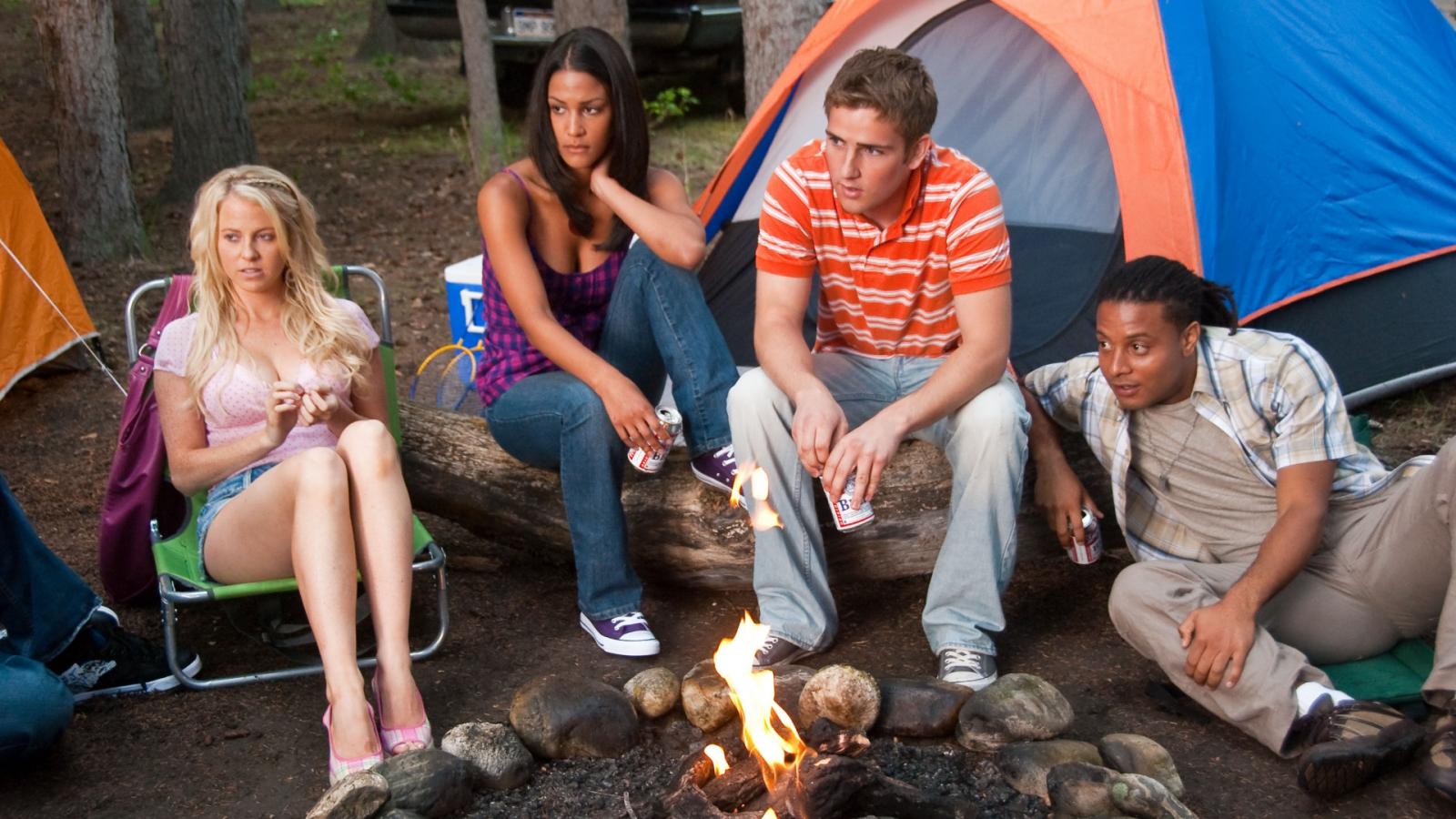 Let's kick off with this gem of a movie. Tucker & Dale vs. Evil is a misunderstood masterpiece, a story about two well-meaning hillbillies, Tucker and Dale (played by Alan Tudyk and Tyler Labine), who are mistaken for psycho killers by a group of prejudiced college students. The plot is chock-full of hilarious misunderstandings and horrific mishaps, leading to the accidental demises of the students. The humor is dark, but the heart of this movie lies in its message: Don't judge a book by its cover. With a 85% Rotten Tomatoes rating, this one's worth a watch.
2. The Cabin in the Woods (2012)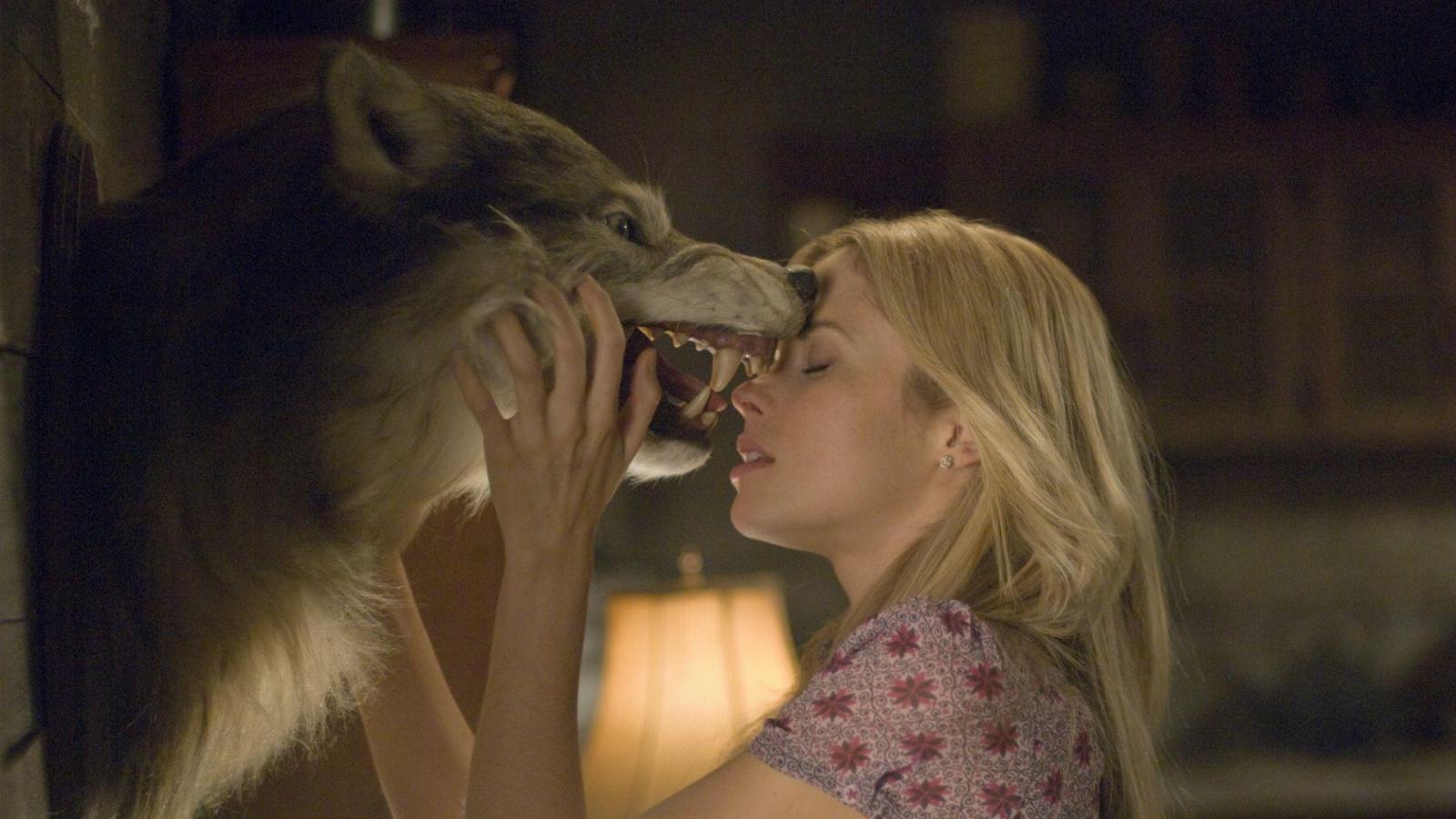 A collaboration between Joss Whedon and Drew Goddard, The Cabin in the Woods is not your average horror comedy. It's a satirical masterpiece that tears down the clichés of the genre while providing a thrillingly scary experience. Five college friends head off for a vacation at a remote cabin. Sounds cliché? Well, that's the point. The movie sets up familiar horror tropes, only to subvert them with a twist you'll never see coming. The meta-commentary on the horror genre is delightful and terrifying at the same time. Plus, it's got a 92% on Rotten Tomatoes, so there's that.
3. Behind the Mask: The Rise of Leslie Vernon (2006)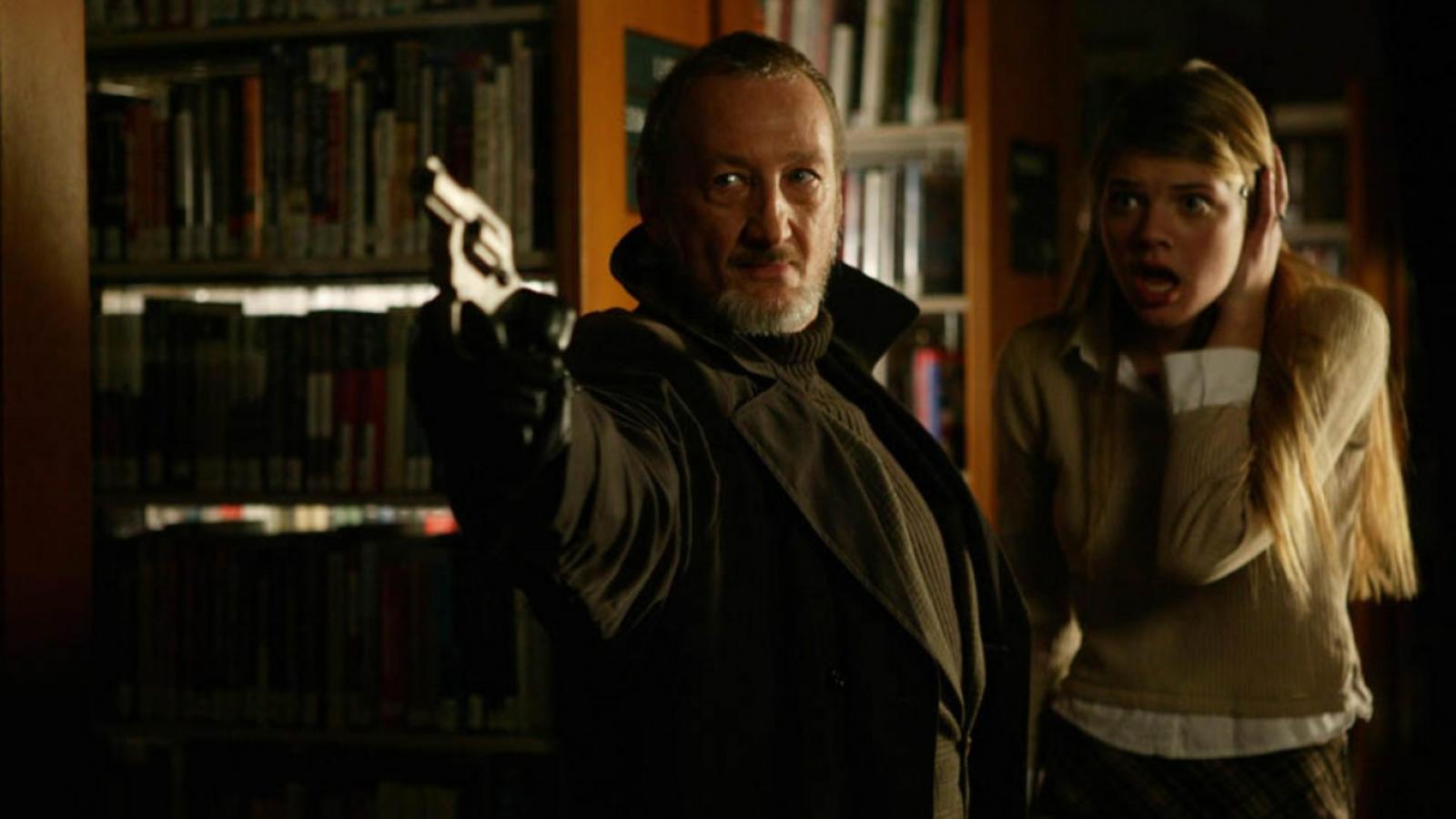 Welcome to the world of meta-horror, where the villain is the protagonist. In Behind the Mask, we follow Leslie Vernon, an aspiring serial killer in a world where horror villains are real, and they're just like us. The mockumentary style of the film creates a humorous contrast with the horror elements, as Vernon cheerfully outlines his plans for his upcoming killing spree. It's a darkly comic deconstruction of slasher movies, and it manages to be both amusing and unnerving.
4. Housebound (2014)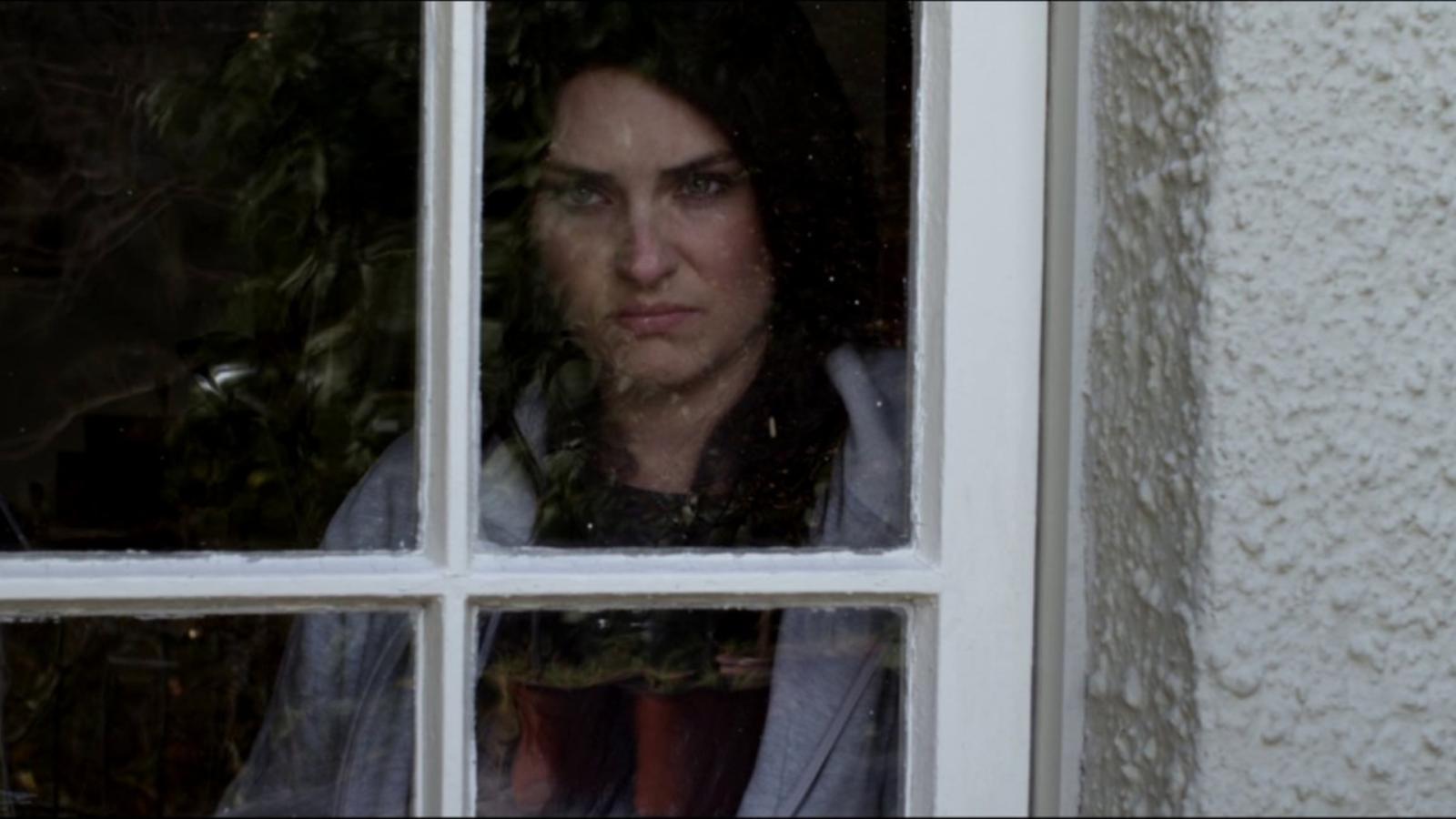 This New Zealand horror-comedy gem is a delicious blend of laughs and jumpscares. Housebound tells the story of a rebellious young woman, Kylie, who is placed under house arrest in her childhood home. But soon, she begins to suspect the house might be haunted. What starts as a quirky horror-comedy slowly unravels into a clever mystery, packed with genuinely creepy moments, hilarious one-liners, and even a teddy bear with a surprising secret. Yes, you read that right.
5. The Final Girls (2015)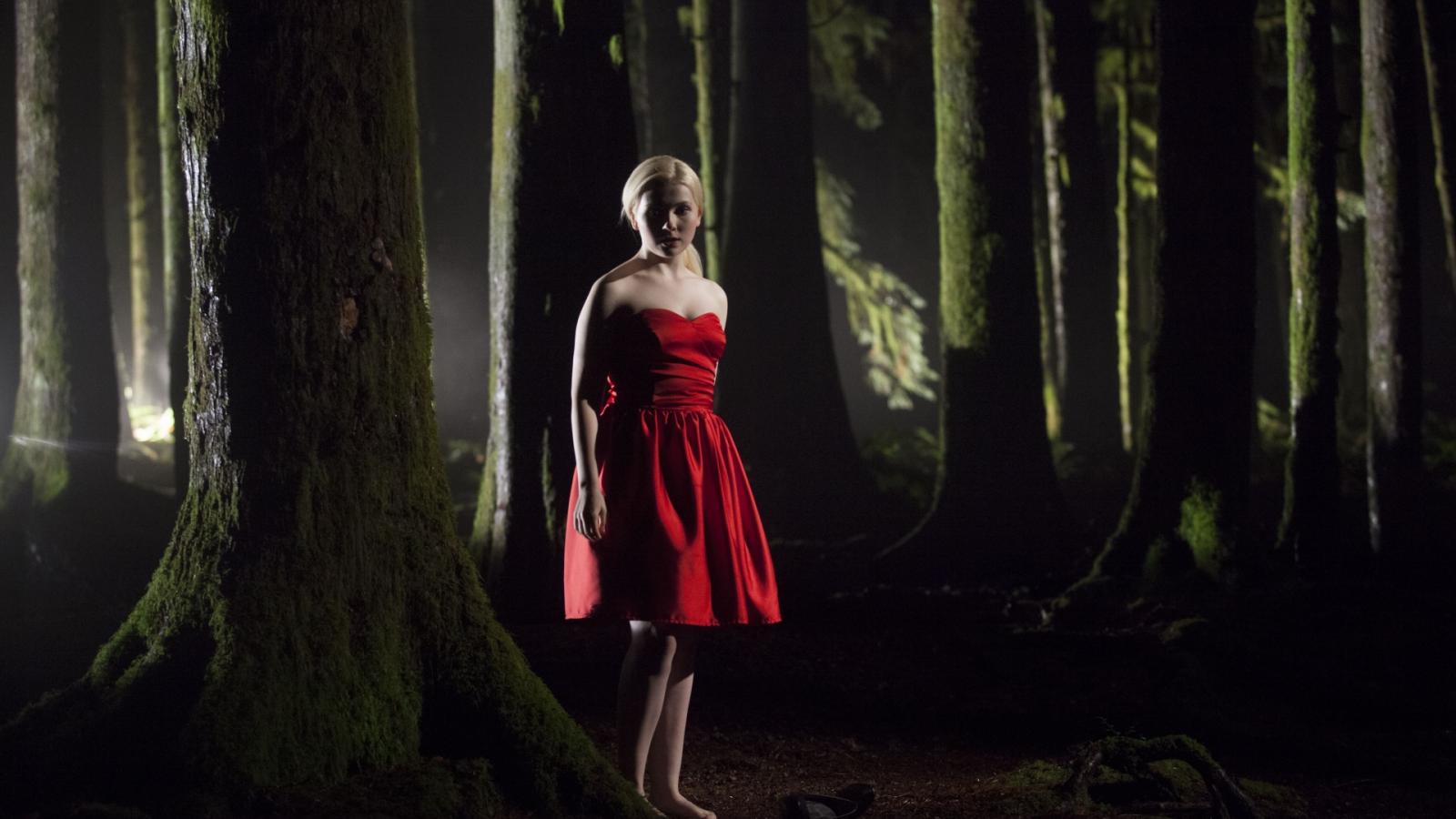 In The Final Girls, the characters aren't just aware of the horror clichés – they're literally stuck in a cliché-ridden 80s slasher movie. When Max and her friends are magically transported into Camp Bloodbath, a film starring Max's late mother, they have to play by the movie's rules to survive. It's a loving tribute to, and a parody of, classic slasher films, with a poignant undertone about dealing with loss. It's a surprisingly emotional ride with a decent 74% Rotten Tomatoes rating.
6. What We Do in the Shadows (2014)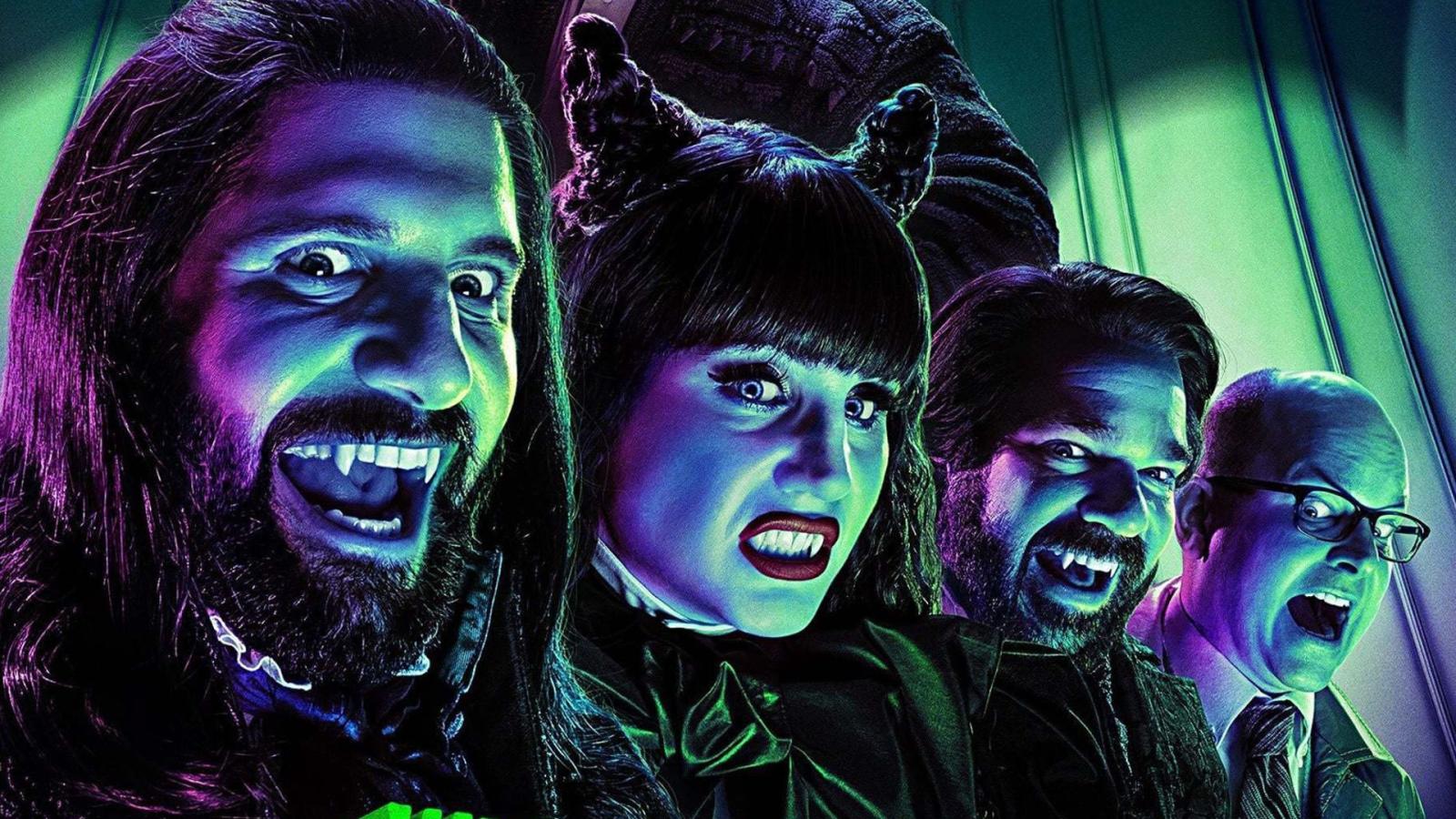 What happens when you mix ancient vampires with the mundane hassles of modern life? You get What We Do in the Shadows, a mockumentary-style horror-comedy from the ingenious minds of Jemaine Clement and Taika Waititi. The plot follows a trio of vampires living in Wellington, New Zealand, who struggle hilariously with tasks like house chores, night club entry, and human flatmates. Although their life spans may be eternal, the social dynamics they face are very much human. Waititi's usual blend of dry humor and absurdity works perfectly with the horror setting, leading to some genuinely laugh-out-loud moments. While the comedy might make you forget the horror aspects, be ready for some surprising scares. And did you know? This fantastic film spun off into an equally entertaining TV series!
7. Grabbers (2012)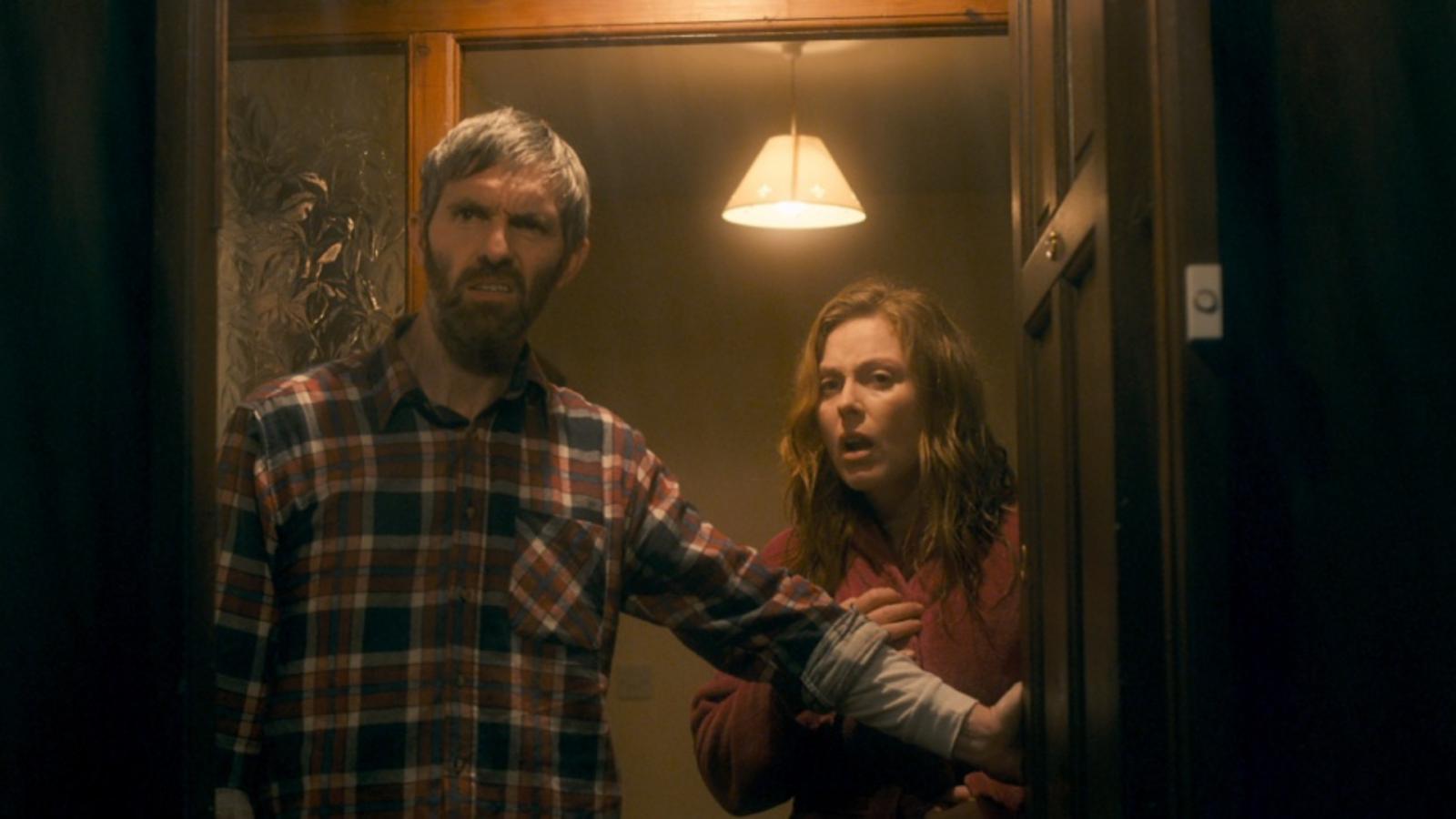 This Irish-British monster movie puts a hilariously alcoholic spin on the alien invasion genre. In Grabbers, the residents of an isolated island off the coast of Ireland discover that the only way to survive an invasion of blood-sucking alien creatures is to stay drunk. Yes, you heard right – the aliens are allergic to alcohol! This sets up a comedic and horrifying situation where the characters have to keep their blood alcohol level high to survive. It's not just a story about fighting off monsters; it's also about fighting off sobriety. Interestingly, the film's unique take on the creature feature has earned it a fresh rating of 78% on Rotten Tomatoes.
8. John Dies at the End (2012)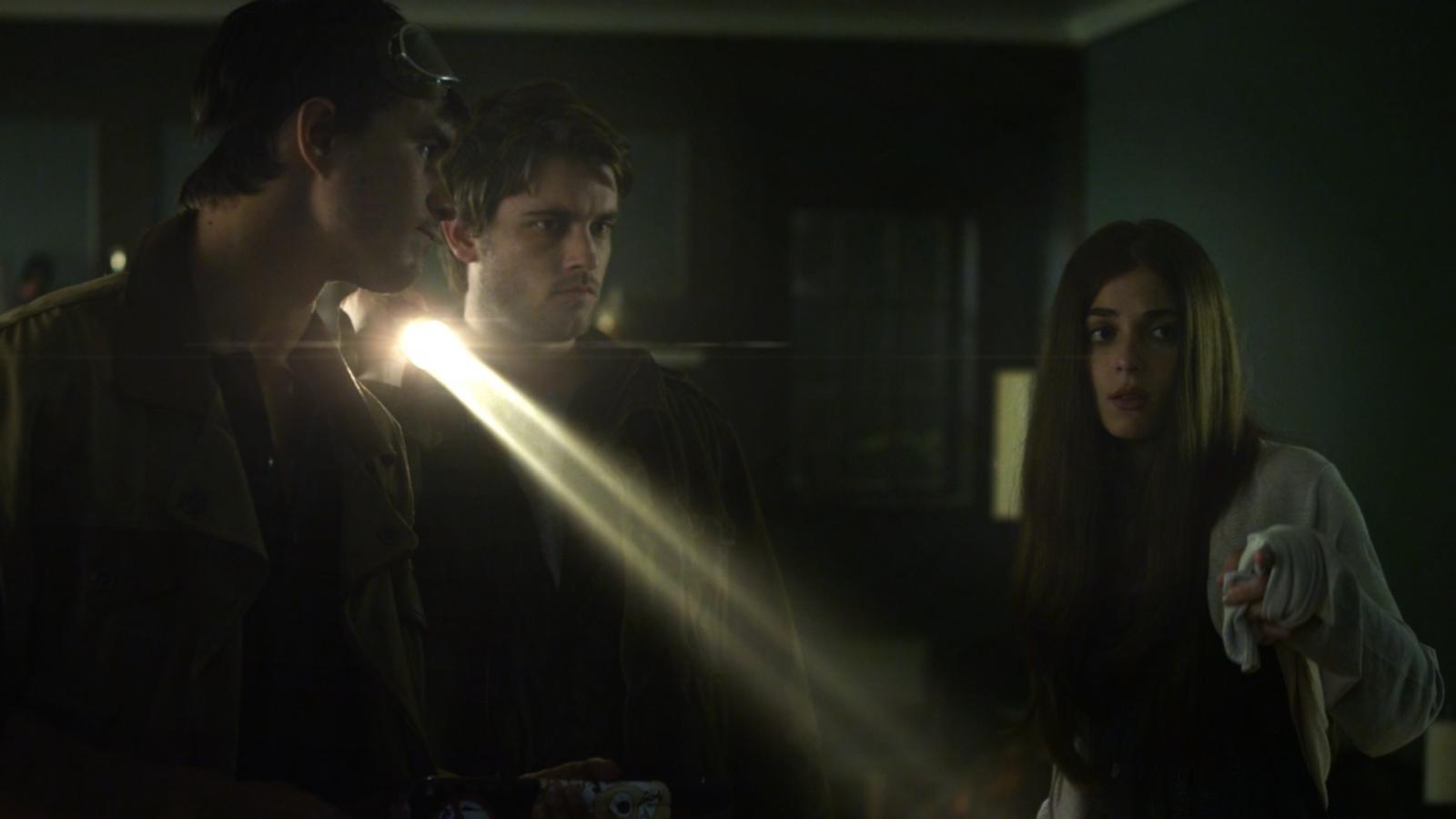 Don Coscarelli's John Dies at the End is a strange concoction of comedy, horror, and science fiction. It's based on the novel of the same name by David Wong. The plot revolves around Dave and his friend John, who stumble upon a drug known as soy sauce that gives them the ability to see into other dimensions. While the film is a wild ride through fantastical situations and outrageous horror, it also includes some genuinely terrifying scenes. One minute you'll be laughing at a sentient mustache, and the next, you'll be jumping in your seat at a monstrous meat man. A word of caution: don't try to understand everything; just enjoy the wild ride.
9. Dead Snow (2009)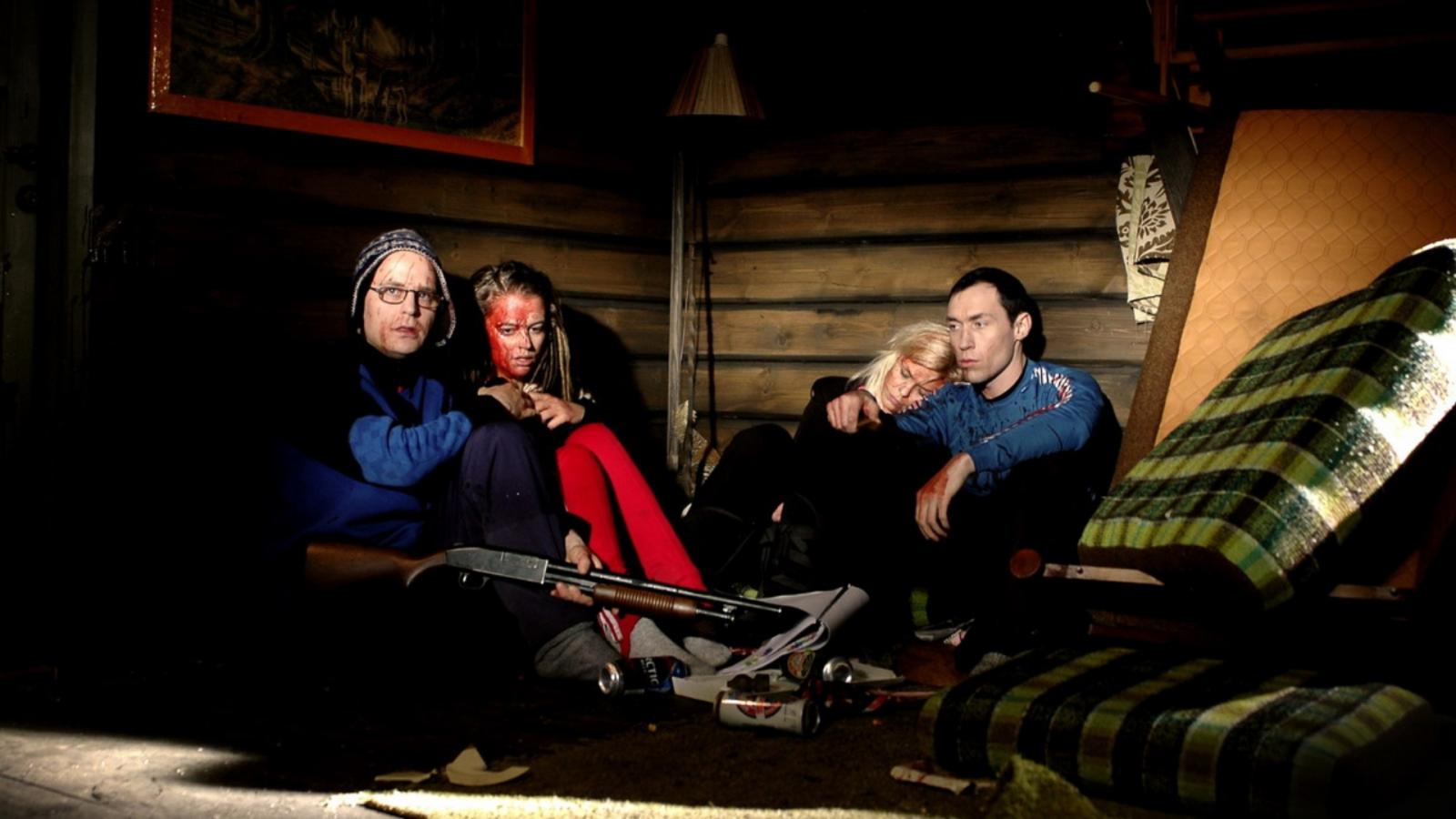 Dead Snow is a Norwegian film that deftly combines comedic elements with the horror of Nazi zombies. Yes, you read that right – Nazi zombies. A group of medical students on a ski vacation in the Norwegian Alps discover an unsettling local tale about cursed Nazi soldiers. It doesn't take long before they're running (and skiing) for their lives, fighting off these not-so-mythical creatures. The film is packed with gory zombie kills and absurd humor, making it a perfect blend of horror and comedy. Fun fact: Director Tommy Wirkola actually got the idea for Dead Snow while location scouting for another film.
10. Deathgasm (2015)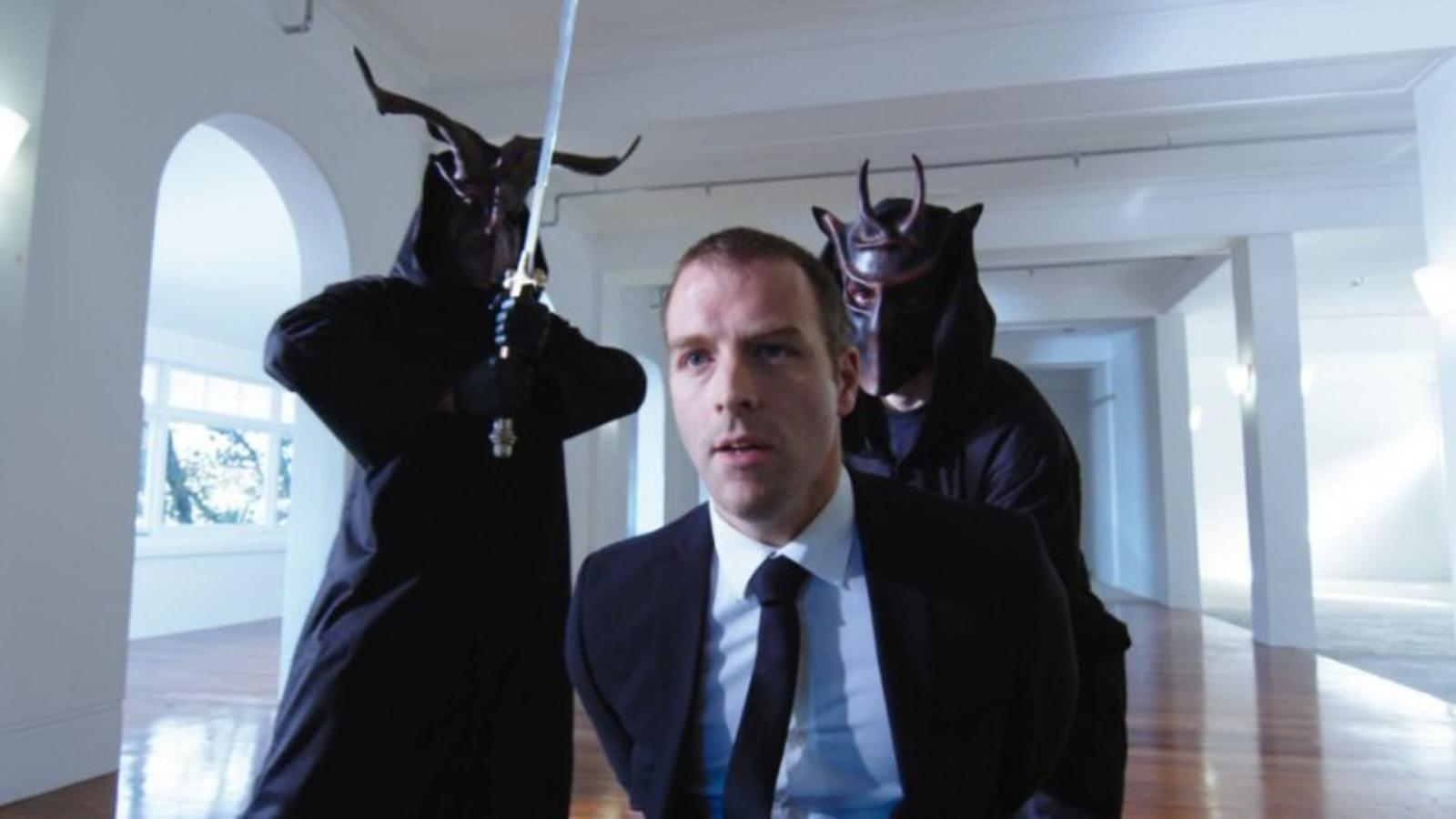 This film combines heavy metal, demonic possession, and high school struggles into a unique horror-comedy blend. Two teenage metalheads unwittingly summon an ancient evil entity after playing a forbidden piece of music. Now they must deal with a wave of demonic possessions and bloody chaos. The humor here is decidedly dark and the horror is graphic, making for a unique and delightful viewing experience. It's a hilarious nod to the dark aesthetics of metal culture and the supernatural horror genre. And if you were wondering about its rating, it's got a 88% on Rotten Tomatoes.