10 Horror Movies So Intense, Even Hardcore Fans Stormed Out of the Theater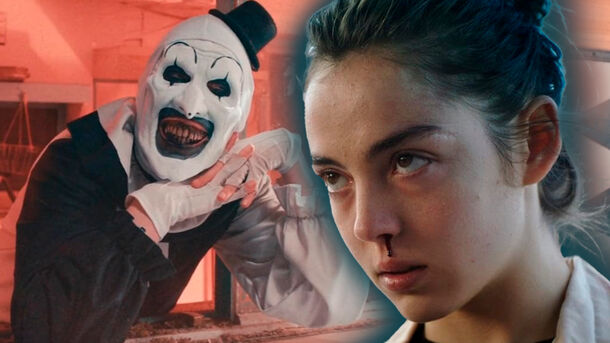 Every horror movie thrives on making its audience squirm in their seats, but some go above and beyond, pushing moviegoers to their limits. From psychological thrillers to graphic body horror, these 10 films achieved the rare feat of sending hardcore fans running from the theater in sheer terror.
10. Audition (1999)
When widower Shigeharu decides to re-enter the dating scene, he auditions for a new girlfriend, which leads him to meet Asami. Despite their initial chemistry, Shigeharu fails to see the red flags in her resume, which ends in a horrifying revelation about Asami's dark past.
Although this 1999 Japanese torture thriller, directed by Miike Takashi, won prestigious awards and influenced horror auteurs like Eli Roth, its hyper-realistic violence, including eye-gouging and foot amputations, made some viewers far more than uncomfortable.
9. The Devil's Rejects (2005)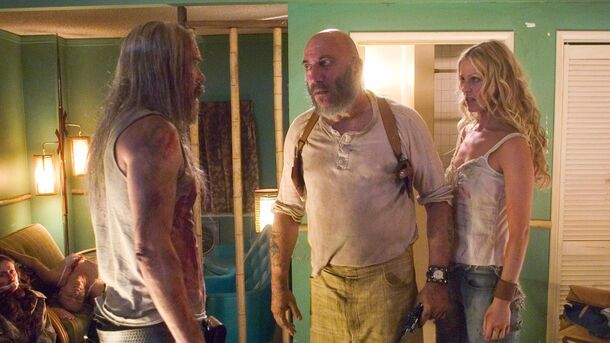 Rob Zombie's hardcore horror film is a sequel to the director's other graphic flick, The House of 1000 Corpses, and continues the blood-soaked rampage of the sadistic Firefly family. While praised for its shift toward emotionally disturbing scenes, the film still delivers disturbing content, including a woman forced to wear her husband's carved-off face.
Despite critical acclaim for the film's unconventional approach, the relentless degeneration of the characters and brutal violence led to several walkouts.
8. Freaks (1932)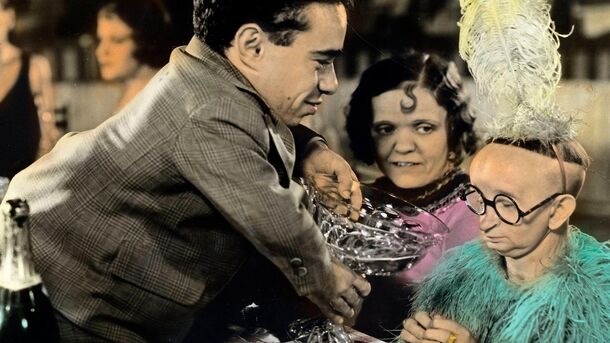 In 1932, Tod Browning's Freaks challenged social norms and shocked audiences with its unconventional portrayal of people with physical deformities. The film follows a woman who attempts to seduce and murder a man with dwarfism to claim his inheritance among a troupe of sideshow circus performers. The cast included real-life performers with various disabilities, such as a bearded lady and Siamese twins.
Despite being at the center of the film, some actors were kept separate from non-disabled cast and crew members on set, and some actors were even banned from seeing the film in theaters. The discomfort of the film's test audiences also led to the removal of half an hour of footage without the director's consent.
7. Men (2022)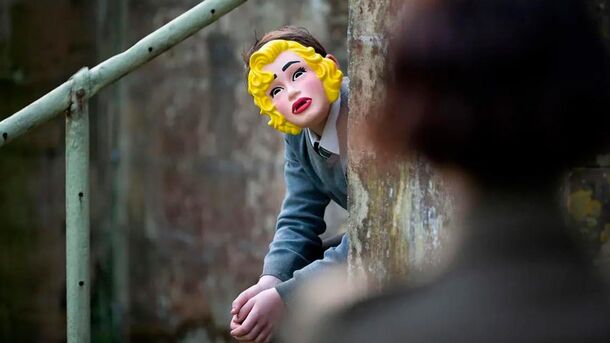 In the realm of lesser-known horror films that caused walkouts, Alex Garland's British indie horror film stands out. Telling the story of a young widow terrorized in a remote village, it delves into surreal and disturbing visuals.
While some praised Jessie Buckley's performance and the film's allegorical depth, others found it too traumatizing and criticized Men for its unsettling nature and disturbing narrative.
6. Raw (2016)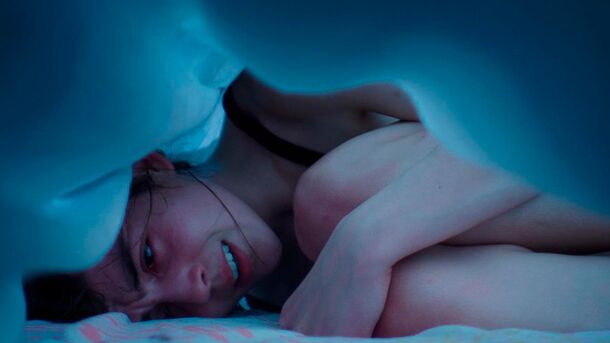 Julia Ducournau's debut film delves into the taboo subject of cannibalism against the backdrop of a veterinary school. The story follows vegetarian Justine, who is forced to eat raw rabbit kidneys during a hazing ritual at the veterinary school, and later develops a craving for human flesh.
The cannibalism, coupled with scenes of sexual violence and psychological bullying, proved too intense and led to numerous walkouts. Testing the limits of audiences and their stomachs, Raw is a bold exploration of human desires and social pressures that not everyone is ready to immerse themselves in.
5. Terrifier 2 (2022)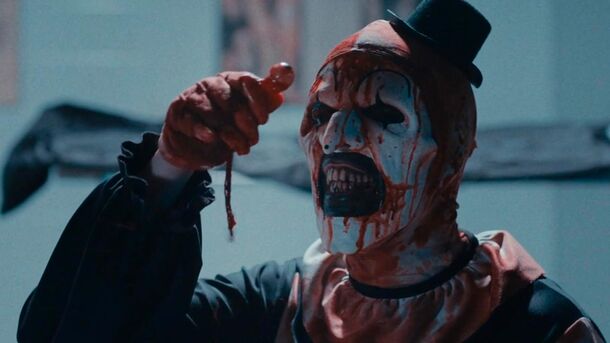 The sequel to 2016's cult hit, Terrifier 2 brings back the sadistic Art the Clown for another round of gruesome acts. While praised for its portrayal of final girl Sienna Shaw and increased gore, the film's extreme violence proved too much for some viewers. The first Terrifier film was already notorious for its disturbing scenes, including a face-eating moment, but the sequel managed to take things a step further.
Reports of audience members throwing up and even an ambulance being called to one theater highlight the haunting impact of Terrifier 2, making it a truly terrifying experience that pushed the boundaries of gruesome horror just like Vicky pushed Art's living head out of her body.
4. Bite (2015)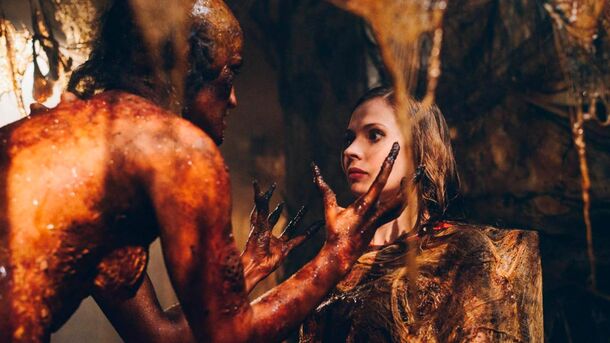 Chad Archibald's Bite made waves at the 2015 Fantasia International Film Festival by handing out vomit bags to the audience. The story revolves around Casey, who, after a seemingly harmless insect bite in Costa Rica, transforms into a gruesome bug-like monster who goes on a killing spree with newfound abilities like the ability to spit out deadly acid.
While the plot is reminiscent of David Cronenberg's 1957 The Fly, the film's extreme scenes led to reports of viewers fainting and vomiting, creating a stomach-turning experience that even insect enthusiasts found difficult to swallow.
3. Titane (2021)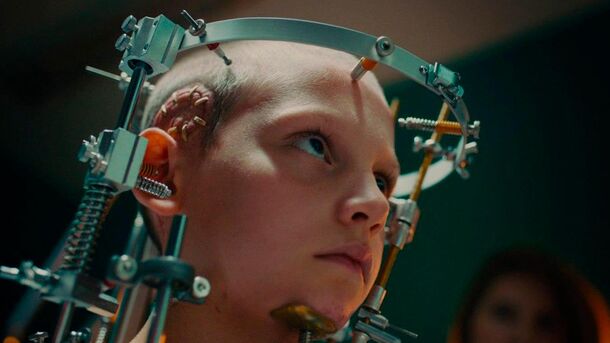 Another of Julia Ducournau's glitzy yet bizarre explorations of body horror, Titane revolves around Alexia, a dancer with a traumatic past and a metal plate in her head. She assumes the identity of a boy, and as a series of grisly murders unfold, the movie takes unexpected twists and turns.
But it is the film's explicit scenes, including a woman having sex with a car and a disturbing self-abortion, that left many viewers unable to finish the movie. Ducournau's fearless storytelling once again pushed the boundaries of horror, creating an experience from which many could never recover.
2. Midsommar (2019)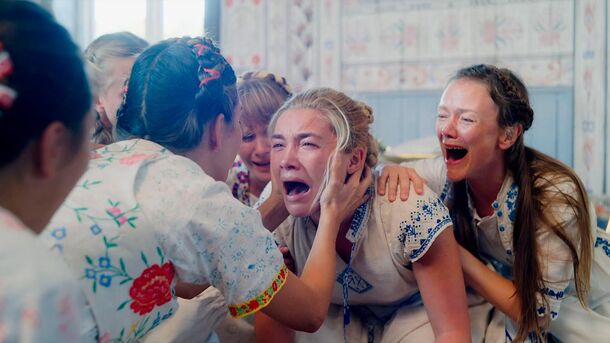 Ari Aster's Midsommar brings horror out of the shadows and into the blinding light of a Swedish commune's midsummer festival. The film's unfiltered depiction, particularly a cliff-jumping scene, became a tipping point for some viewers, causing them to leave the theater in search of refuge from its psychological horrors.
However, simultaneous buzz screenings in New York and Los Angeles received overwhelmingly positive responses, praising Aster's ability to evoke terror in broad daylight and applauding Florence Pugh 's compelling performance.
1. The House That Jack Built (2018)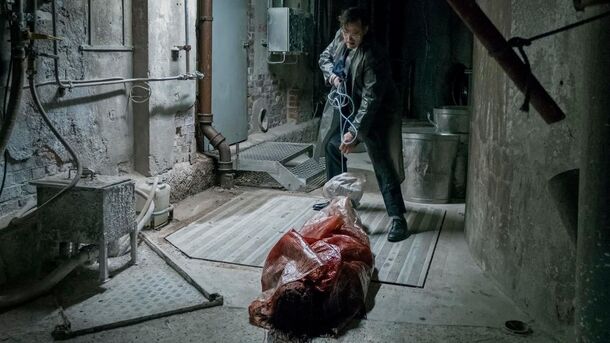 Known for his provocative vision, Lars von Trier added another controversial entry to his repertoire with the 2018 slasher. Featuring a disturbing portrayal of a sadistic serial killer, played by Matt Dillon, the film is notorious for its graphic and unapologetic depictions of violence against women, leading to over a hundred walkouts at the Cannes Film Festival.
Despite its shocking nature, or perhaps because of it, The House That Jack Built has become the talk of the horror community, proving the old saying that controversy breeds money and cementing the film as one of the most intense and divisive horror films of recent years.