10 Hysterical Parody Movies That Roast Your Favorite Classics (And You Love It)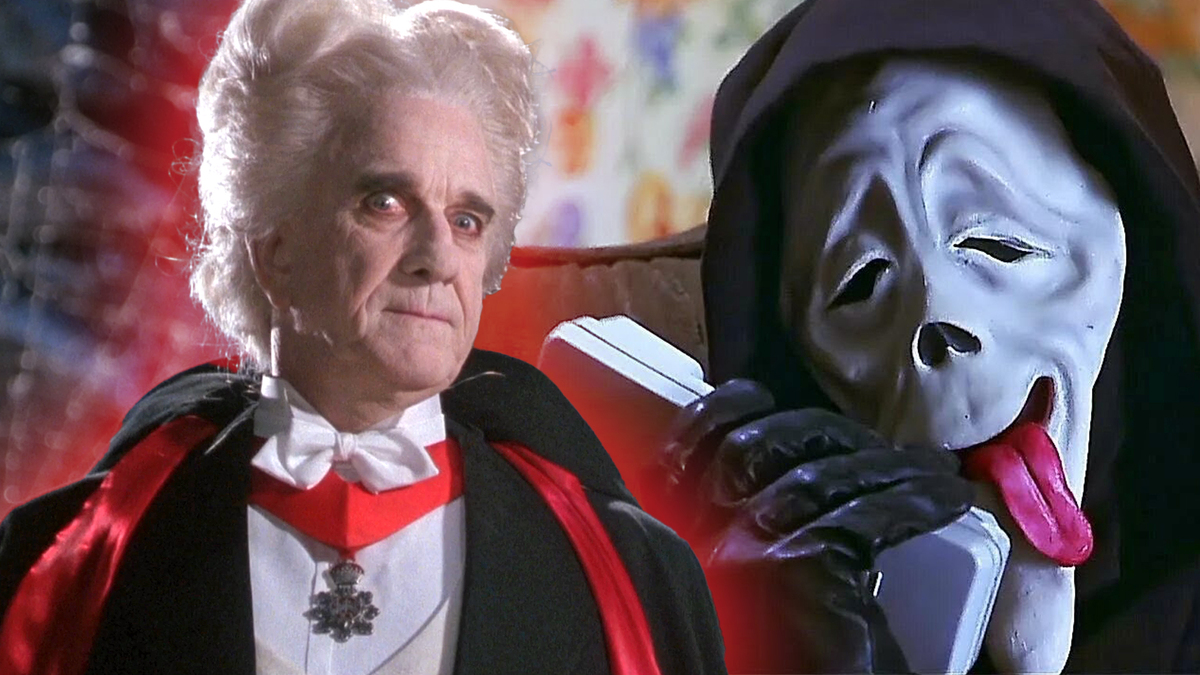 Why watch serious movies when these parodies exist?
Sometimes, what we truly need is a film that takes everything we know and flips it on its head. Parody films are masters at this game.
They grab our favorite movie styles, famous moments, and those clichés we've seen a million times, and then they sprinkle on some top-notch comedy, and that's exactly why we love them.
Shaun Of The Dead (2004)
If you're a fan of the zombie apocalypse (and comedy gold), this one's for you. Directed by Edgar Wright and starring the hilarious Simon Pegg and Nick Frost, Shaun of the Dead offers a quirky take on the genre.
Whether it's fighting off zombies with cricket bats or deciding which records are too valuable to throw as weapons, this film masterfully blends horror with humor.
Airplane! (1980)
This movie is a timeless piece that pokes fun at the disaster films that were all the rage back in the 70s. Kudos to the trio — Jerry Zucker, Jim Abrahams, and David Zucker — for blending quick wit with slapstick, making it impossible to keep a straight face.
Airplane! is the granddaddy of parody films and is probably the reason disaster movies took a backseat for a while.
Tropic Thunder (2008)
Ben Stiller's masterpiece, Tropic Thunder, is a roaring ride that lampoons war movies and Hollywood's eccentricities. It's a double whammy as it mocks both war dramas and the film industry.
With an all-star cast, including Robert Downey Jr. and Jack Black, the film hilariously highlights the adventures of a bunch of actors who think they're shooting a war film but end up in real danger. The movie is a comedic must-watch.
Young Frankenstein (1974)
Mel Brooks splendidly spoofed classic horror movies with Young Frankenstein, he. Shot in atmospheric black-and-white, it stars the fantastic Gene Wilder, Marty Feldman, and Peter Boyle.
Bursting with risqué jokes, it's a treat where you'll often find yourself missing the next joke because you're still laughing at the previous one. From the Puttin' on the Ritz musical number to the endearing Igor (or Eye-gor), it's packed with scenes that will have you in stitches.
Dracula: Dead And Loving It (1995)
Another Mel Brooks classic. If you're in for giggles and spooks, this one's your jam. Turning the tale of Count Dracula on its head, this film stars Leslie Nielsen as the infamous bloodsucker.
Filled with classic Brooks' humor and Nielsen's impeccable comedic timing, this film is a quirky twist on the classic Dracula tales, with Nielson's portrayal being, dare we say, the most hilariously unique take on the famous vampire.
Superhero Movie (2008)
In a world where superhero flicks have dominated the box office, we need to have a film that makes fun of them all. And Superhero Movie does exactly that.
Drake Bell plays Rick Riker, a young lad who becomes Dragonfly, a not-so-super superhero. If you love superhero movies (or love to hate them), this parody is a must-watch. This laugh-riot mainly spoofs Spider-Man but doesn't miss roasting other biggies like X-Men and Batman Begins.
Not Another Teen Movie (2001)
Ah, the teenage years. The time of drama, heartbreak, and... cliches. Think of every teen movie cliche you've ever seen — now imagine them all packed into one film. This 2001 gem combines everything from American Pie to The Breakfast Club, making it a must-watch.
Though it might not be an Oscar contender, its hilarity and A-list cast make it a great comedy for those in the mood for some cheesy laughs.
Galaxy Quest (1999)
Galaxy Quest brilliantly parodies the sci-fi genre, especially Star Trek. It follows a group of washed-up actors from a canceled space-themed TV show who are suddenly pulled into a real intergalactic conflict by an alien race that mistook their show for a documentary.
With a stellar cast including Tim Allen, Sigourney Weaver, and Alan Rickman, this one is comedy gold from start to finish. And the best part is that it's a tribute just as much as it is a parody, so fans of the genre will love it.
What We Do in the Shadows (2014)
Ever wondered about the daily lives of vampires in New Zealand? This quirky mockumentary explores that while poking fun at traditional vampire tales. It's not just a parody of vampire movies but also a hilarious take on the documentary style.
Directed by Taika Waititi ( who also stars in the movie) and Jemaine Clement, this is not just a parody; it's a comedic masterpiece that'll have you laughing from dusk till dawn.
Scary Movie (2000)
The Wayans family graced us with the iconic Scary Movie. This movie takes '90s horror films, especially hits like Scream, and turns them on their head. The result is side-splitting humor and scenes you won't forget. While there have been sequels, the original remains a classic in the parody world.