15 K-Dramas with the Most Satisfying Ending Ever
Why do we love K-Dramas so much? Well, for one, they almost always have a guaranteed happy ending.
Here are some of the cult classics that have a die-hard fan following for good reasons – one of them being great endings that give you all the feels.
Updated on December 6th, 2023 by Louise Everitt: This article has been refreshed with new entries and some additional insights and trivia to keep things exciting and relevant for you. We've added new content, so revisit to see what's changed and stay informed.
1. Misaeng: Incomplete Life (2014)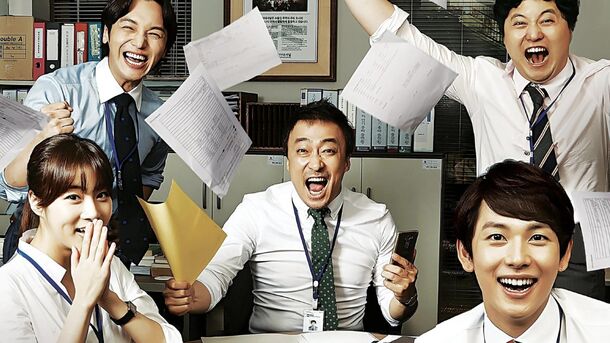 This South Korean drama follows the life of Jang Geu-rae, a failed professional Go player who struggles to adjust to the corporate world at a trading company, learning life lessons and building relationships in an office environment that mirrors the game of Go.
2. Dear My Friends (2016)
A heartwarming and realistic portrayal of the lives, loves, and challenges of a group of elderly friends, as seen through the eyes of a young woman writer who gains insights into life and aging through their stories.
3. Because This Is My First Life (2017)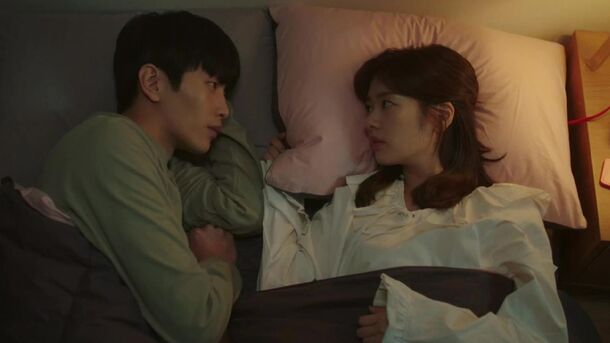 This romantic comedy-drama centers on two housemates with contrasting views on marriage and relationships: a man who doesn't want to marry and a woman who has no luck in marriage prospects, leading to a marriage of convenience and unexpected love.
4. Hospital Playlist (2020-2021)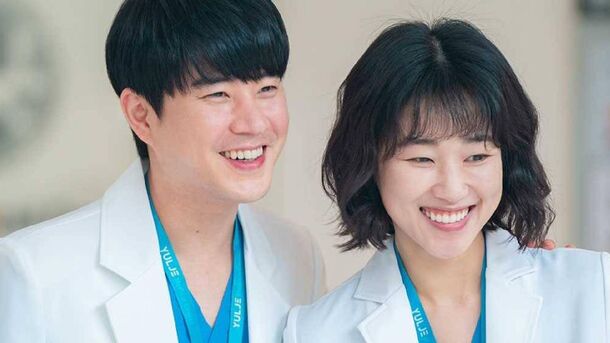 Set in a hospital (duh), Hospital Playlist takes us into the world of five doctors, whose enduring bond since medical school forms the heart of the story. The series shows their journey in balancing personal and professional challenges in a heartwarming and humorous way.
5. Go Back Couple (2017)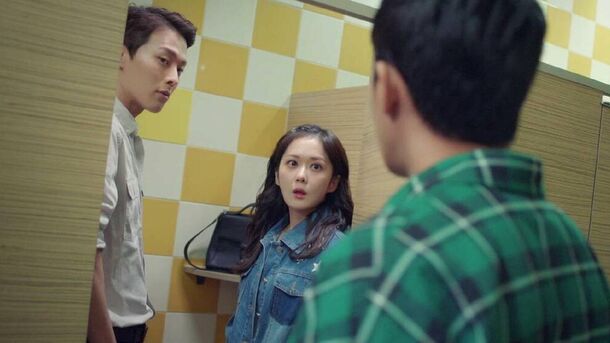 A fantasy romantic comedy about a married couple, deeply regretful of their marriage, who suddenly find themselves back in their college days after a strange twist of fate, giving them a chance to reflect on their past and rediscover their feelings for each other.
6. Playful Kiss (2010)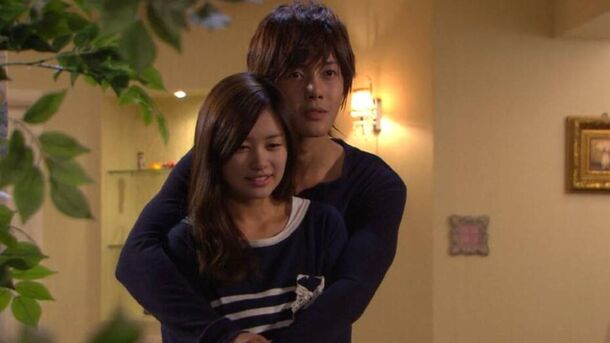 Based on the popular manga "Itazura na Kiss," this series is about Oh Ha-ni, a high school girl who's been crushing on the perfect but cold Baek Seung-jo. After she confesses and gets rejected, her house collapses, and she ends up living in Seung-jo's home (talk about fate). The rest is a collection of embarrassing attempts to win his affection and the slow thawing of his icy heart. The ending of this one is like the cherry on top of a delicious cake, tying everything together in a neat, happy bow.
7. Crash Landing on You (2019-2020)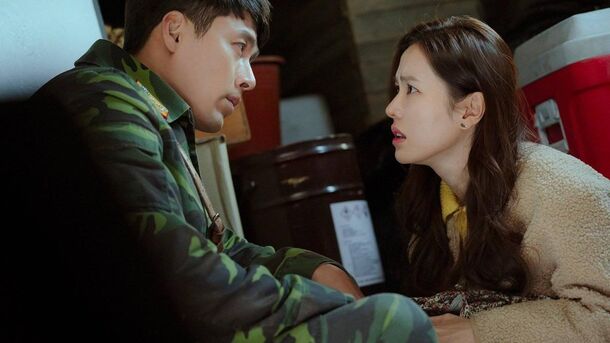 What happens when a South Korean heiress accidentally paraglides into North Korea? Romance with a North Korean officer, of course! Yoon Se-ri, the business mogul, and Ri Jeong-hyeok, the upright military man, are an unlikely pair. Se-ri gets stuck in North Korea due to a paragliding mishap and, under Jeong-hyeok's protection, hides from the authorities. It's not long before they develop feelings for each other. Seriously, you'll laugh, you'll cry, and you'll swoon over their secret dates and adorable exchanges.
8. Itaewon Class (2020)
Based on a popular webtoon, this series features Park Sae-ro-yi, a guy whose life gets turned upside down due to a tragic event involving his father and a bully from a wealthy family. He's expelled, serves time, and then opens a bar-restaurant in Itaewon to compete against the bully's family conglomerate. With a diverse team of misfits, Sae-ro-yi takes on the food industry and faces various challenges from corporate corruption to personal revenge. How he rises from the ashes is a journey you won't want to miss.
9. My ID Is Gangnam Beauty (2018)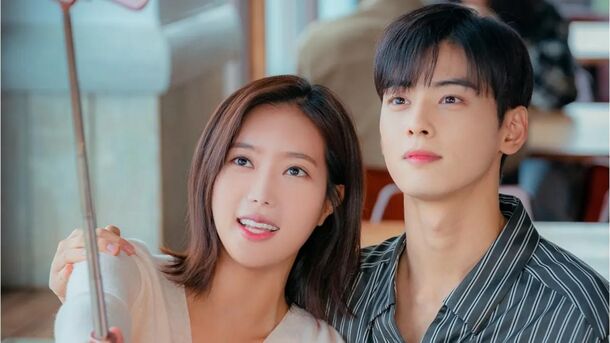 Kang Mi-rae undergoes plastic surgery after years of being bullied for her looks. Fresh-faced, she starts college hoping for a clean slate, only to realize that society's harsh judgment hasn't changed a bit. She meets Do Kyung-seok, her schoolmate from middle school, who recognizes her despite her changed appearance. While she grapples with self-esteem issues, he's busy confronting his family problems. Through a series of events, both learn what real beauty means.
10. Descendants of the Sun (2016)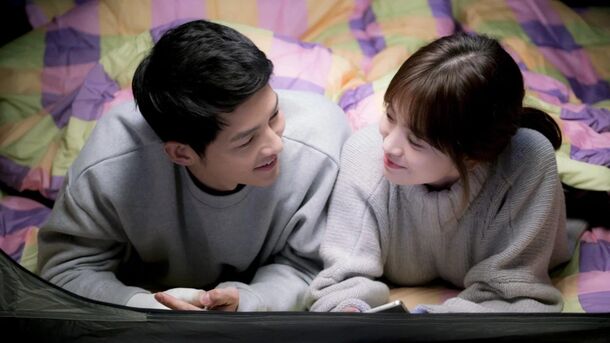 Army Captain Yoo Si-jin and doctor Kang Mo-yeon meet in a hospital, and it's like Cupid shot them both with an Uzi. But their professions keep getting in the way – she saves lives, he takes them when needed. They part ways due to their differing values, only to meet again in a war-torn country where they're sent on duty. Through kidnappings, earthquakes, and deadly viruses, they experience life and death situations that change their initial perspectives.
11. Weightlifting Fairy Kim Bok-joo (2016-2017)
Kim Bok-joo is a young woman with dreams of becoming a weightlifting champion. She meets Jung Joon-hyung, a swimmer at her university, and sparks fly. But life isn't all dumbbells and swimming laps. Bok-joo faces personal and professional obstacles, including an all-consuming crush on Joon-hyung's older brother. Despite all the ups and downs, you'll love how their love story and individual journeys pan out.
12. Healer (2014-2015)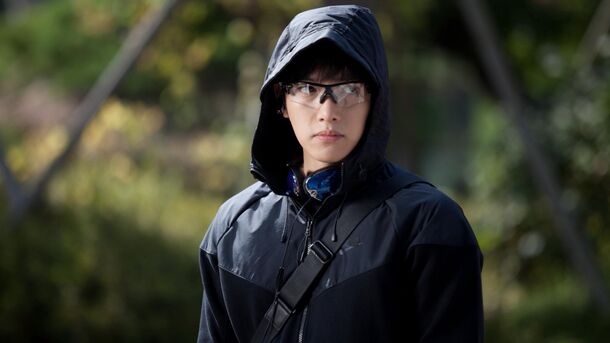 This lesser-known gem is about a mysterious errand guy known only as "Healer," whose real name is Seo Jung-hoo. Equipped with martial arts skills and high-tech gadgets, he takes on any illegal tasks as long as it pays well. He gets entangled with a reporter named Chae Young-shin and a famous journalist named Kim Moon-ho. Together, they uncover a political conspiracy that dates back to their parents' generation.
13. Thirty But Seventeen (2018)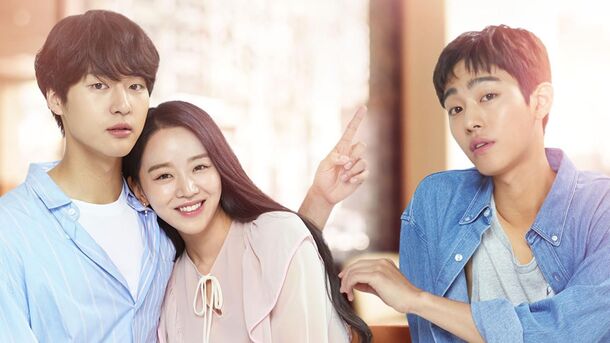 Woo Seo-ri, a 17-year-old violinist, falls into a coma for 13 years and wakes up as a 30-year-old woman. Imagine skipping all those awkward years and waking up as an adult! She meets Gong Woo-jin, a man who has been traumatized by an accident connected to her coma. The story follows their emotional healing process and, of course, a blossoming romance.
14. My Girlfriend is a Gumiho (2010)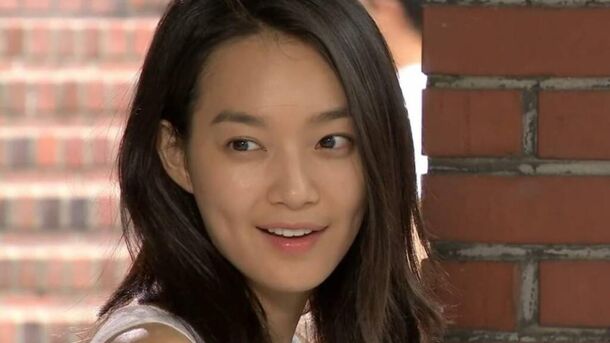 A college student named Cha Dae-woong frees a Gumiho, a mythical nine-tailed fox, from a painting. She turns into a beautiful woman, and Dae-woong starts teaching her how to act human. As you can guess, this leads to loads of comedic moments and cultural misunderstandings. But there's a dark shadow hanging over them; she needs to eat his liver to become fully human. Don't worry, though; the ending is a win-win for everyone involved.
15. Reply 1988 (2015-2016)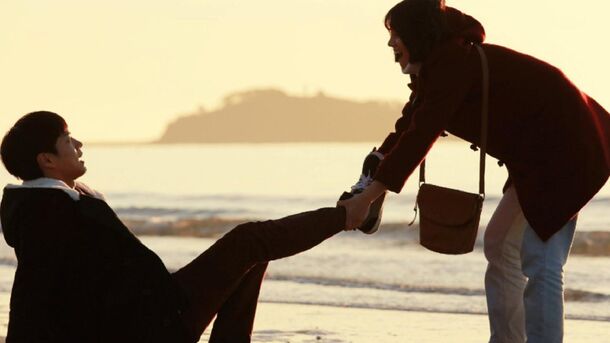 Set in the late '80s, this series follows five friends living in the same neighborhood. It's the perfect blend of family, friendship, and first love. Main characters Deok-sun, Jung-hwan, Sun-woo, Dong-ryong, and Taek grow up in a close-knit community where everyone knows everyone else's business. As they grow older, love lines cross, friendships are tested, and life decisions take them on different paths. The series leaves you guessing who ends up with who until the very end. Just wait until you see the finale; it ties up loose ends in the sweetest way!