10 Kids Movies So Deep, They'll Resonate with Adults Too
They're the kind of films that'll make you ponder, long after the credits roll.
1. "The Secret of NIMH"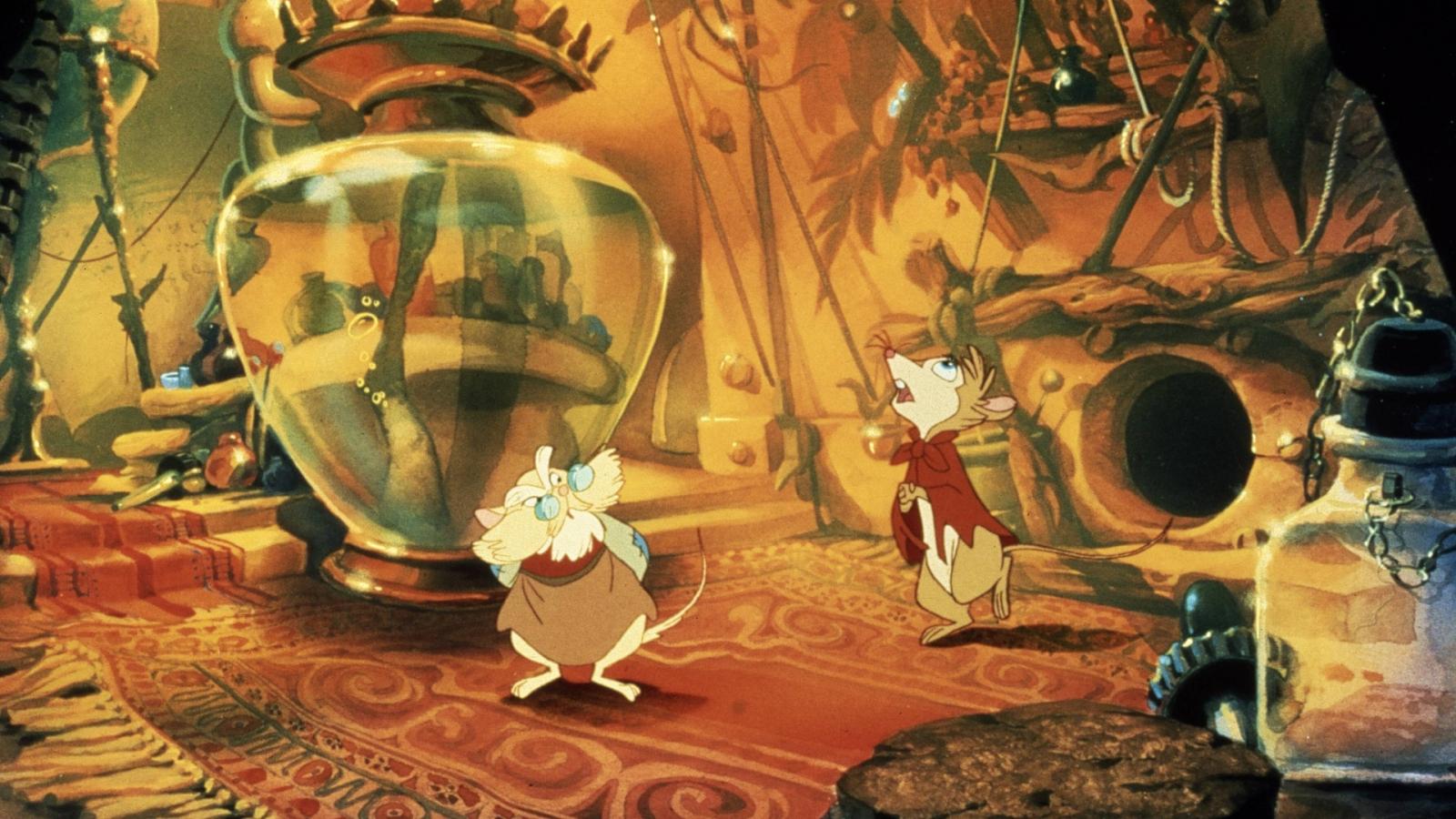 Welcome to an ordinary farm, home to Mrs. Brisby, a field mouse with a massive dilemma. Her son Timothy's fallen ill, and their burrow needs relocating, but harvest machines loom large. The rats? Not your average rodents—they're NIMH lab escapees with advanced tech. They've got a plan to leave for Thorn Valley, but Brisby's plight changes things. With a magical amulet, subterfuge, and determination, Brisby challenges societal expectations of a "mere mouse".
2. "The Last Unicorn"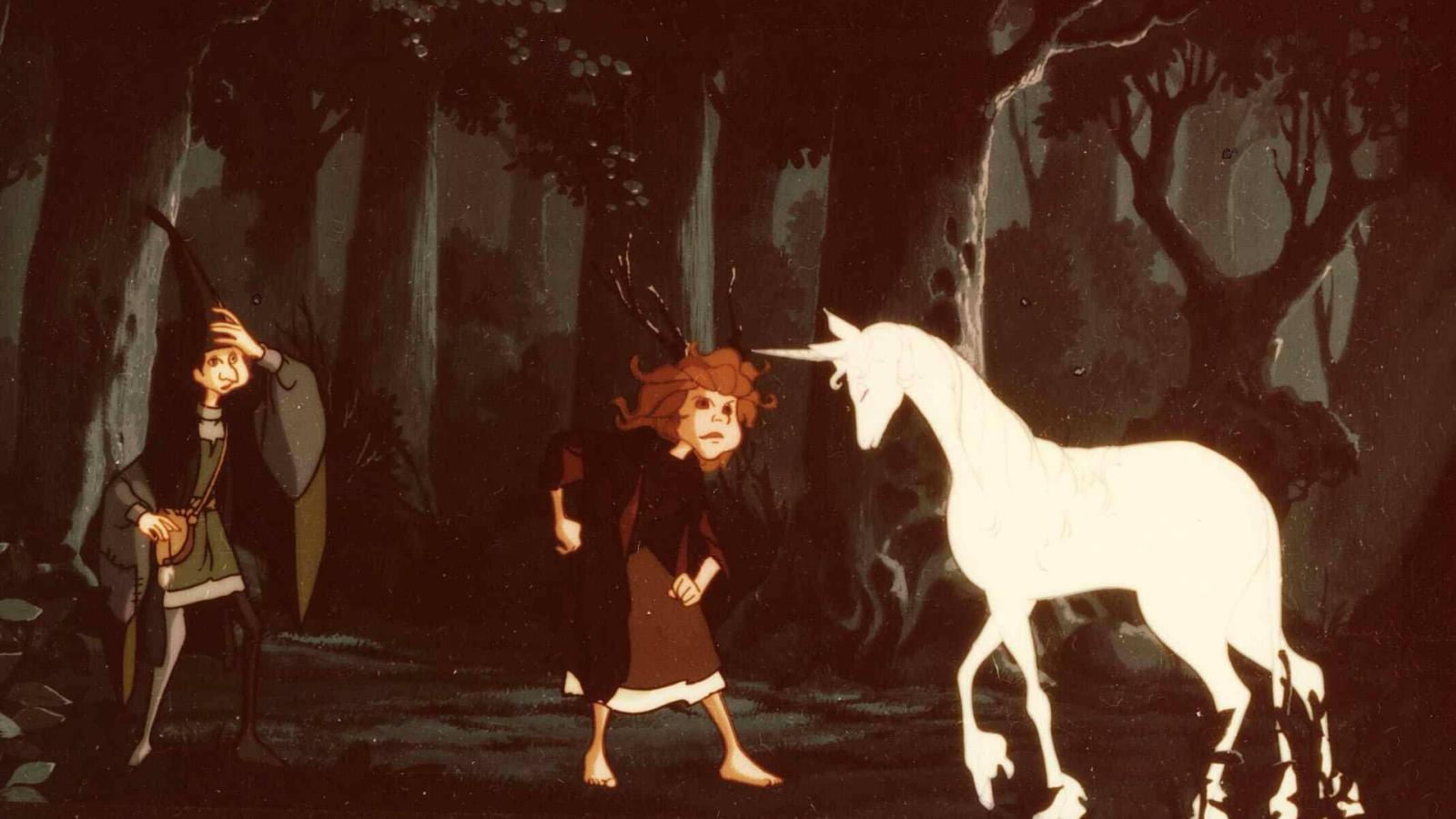 Imagine this: a unicorn, alone in her forest, hears she's the last of her kind. Haunted by the whisper of a butterfly, she ventures to find the others. Along her journey, she encounters a failed magician and a tough lady—both become allies. King Haggard and the menacing Red Bull are the culprits, having chased the unicorns into the sea. Disguised as a human, our unicorn experiences love and pain. In the end? She rescues her kin, but the cost of her journey leaves her forever changed.
3. "The Flight of Dragons"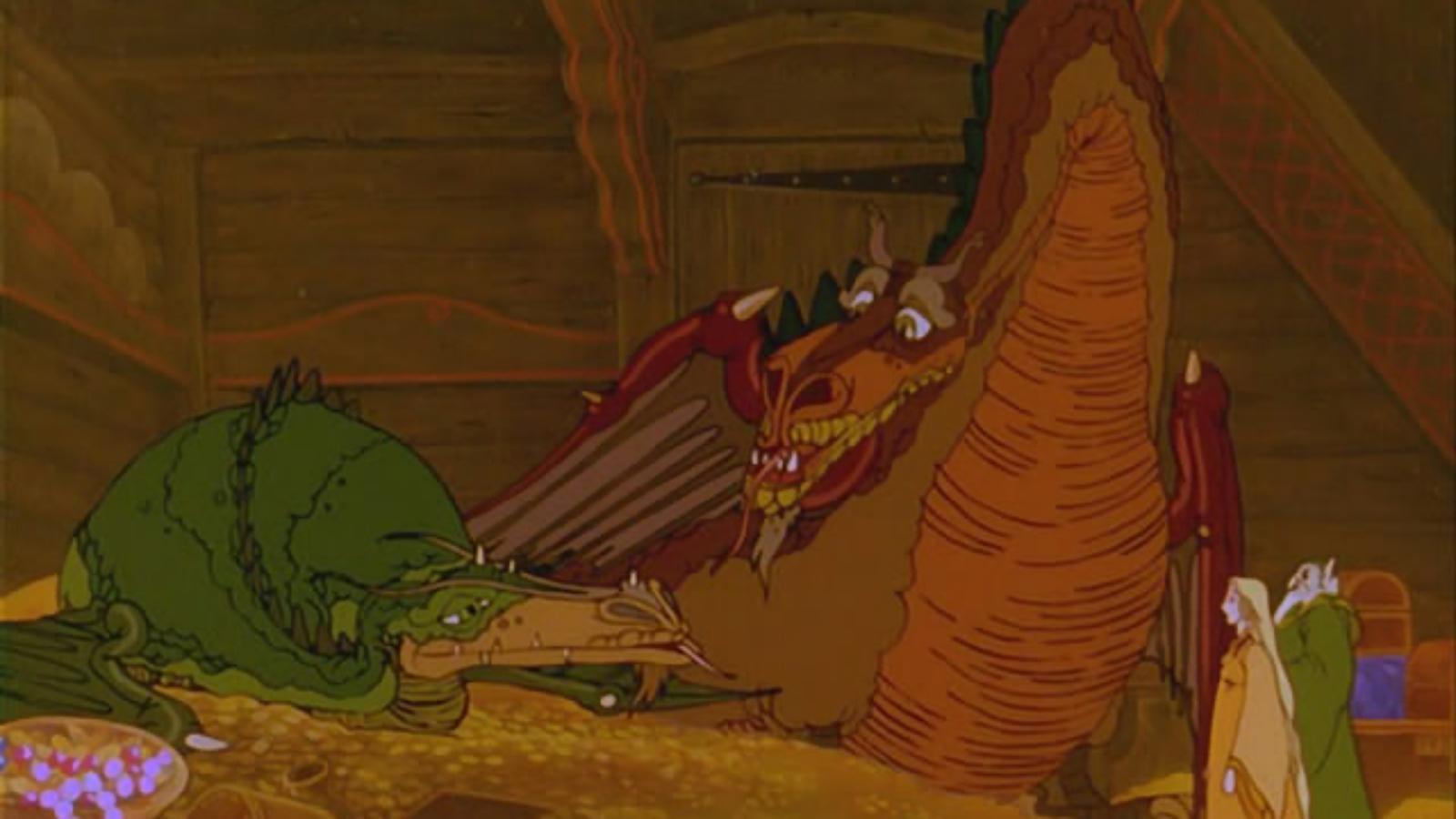 Peter, a modern man, adores two things: dragons and science. But who'd think he'd be transported to a magical realm teetering between sorcery and logic? Tasked with preventing an evil sorcerer's ascent, Peter's mind finds itself inside a dragon's body. Joined by a rogue, a knight, and an archer, he confronts challenges that blur lines between myth and reality. The climax? A debate on belief vs. proof, making one ponder: in magic or logic, which prevails?
4. "The Adventures of Mark Twain"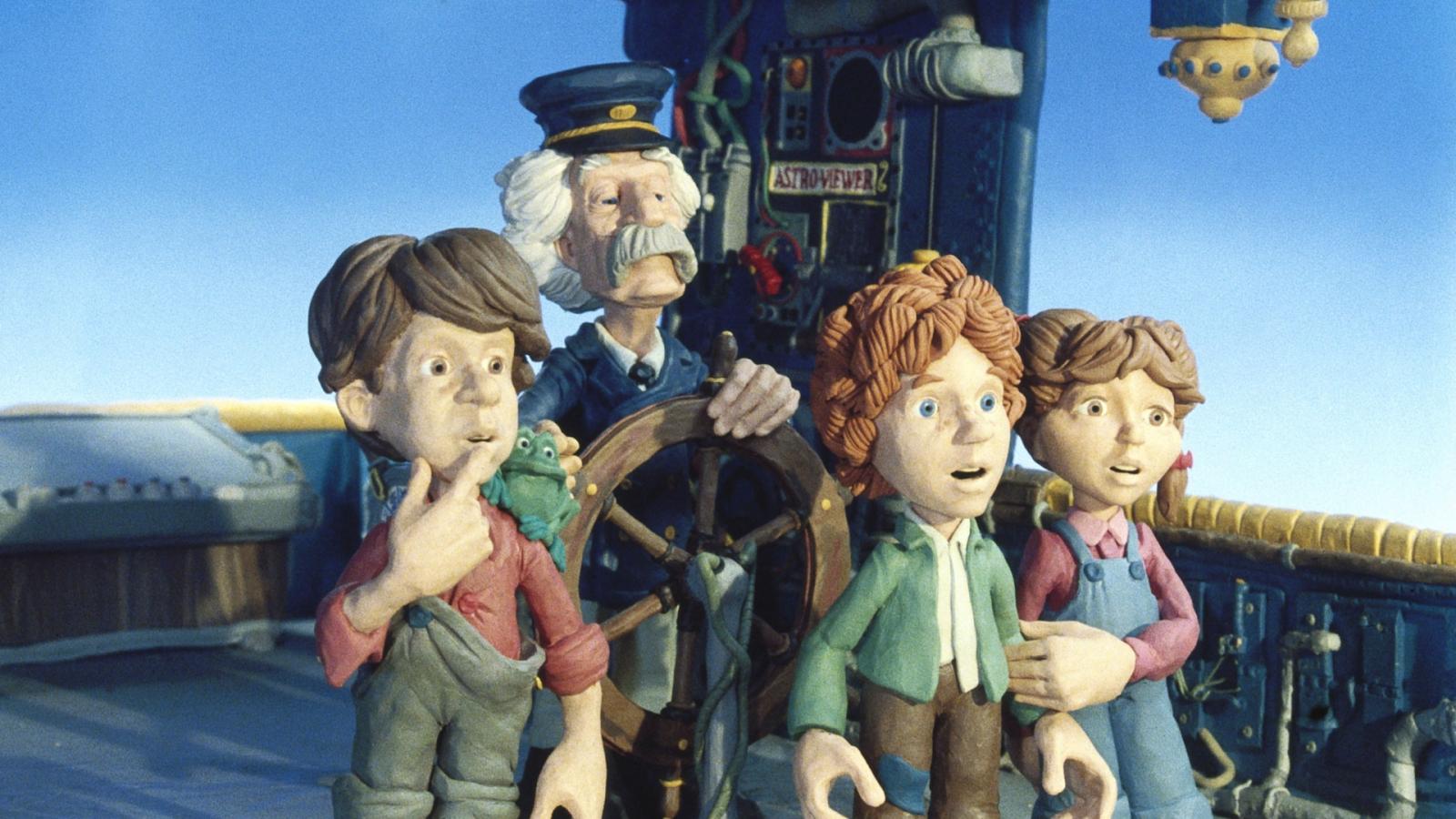 Ever imagined what'd happen if three kids stowed away with Mark Twain on a flying machine? Off they go, chasing Halley's Comet! Along the way, Twain unravels tales—some whimsical, some dark, like "The Mysterious Stranger", questioning existence itself. These vignettes serve as both cautionary tales and profound reflections. The goal? Twain aims to meet his end with the comet, symbolizing his life's full circle. As credits roll, it's clear: Twain's adventures transcend age, leaving both child and adult astounded.
5. "Felidae"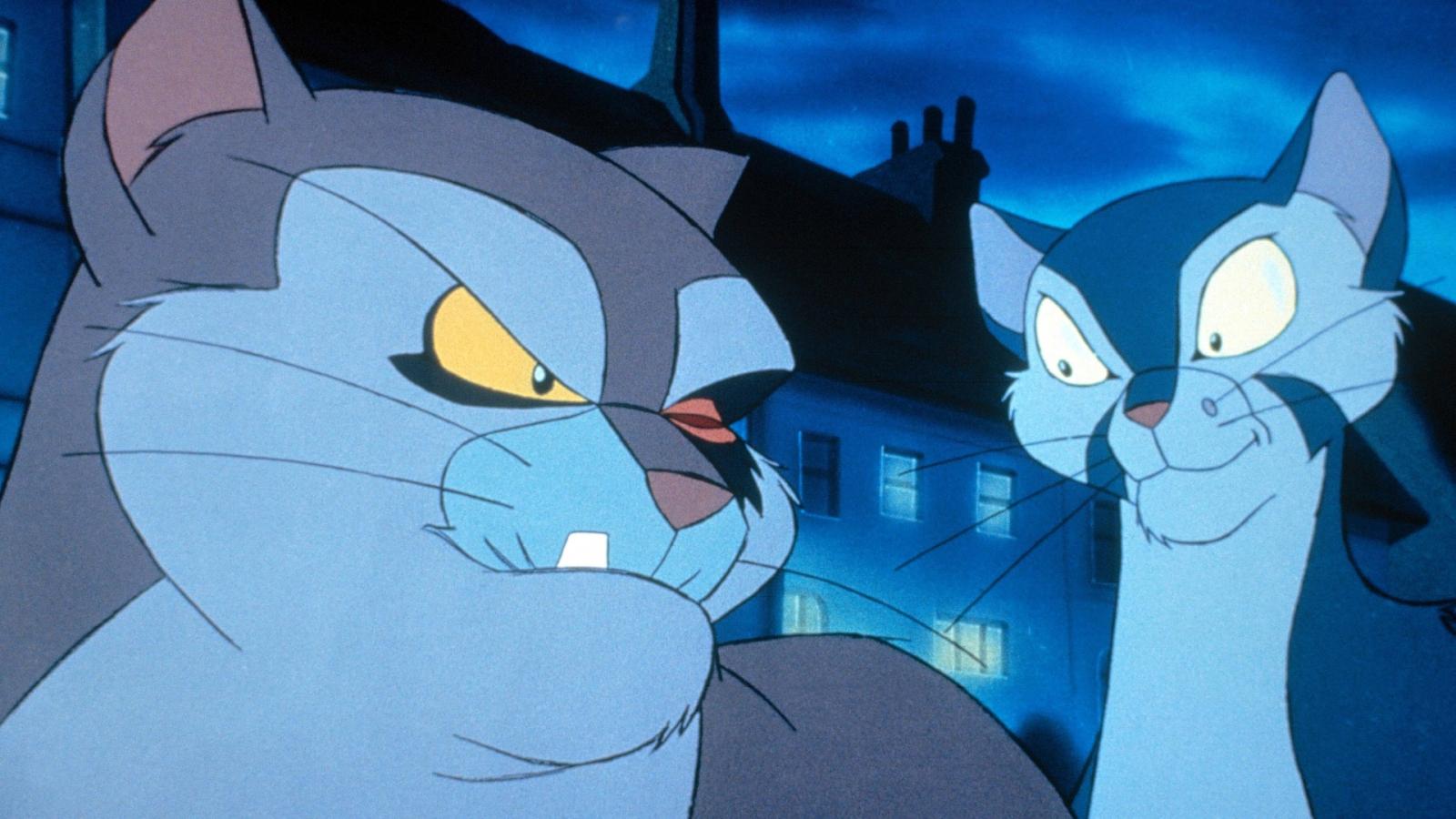 Francis, a savvy housecat, moves to a new neighborhood, only to stumble upon a gruesome sight—a cat murder. And this ain't the last. Teamed up with Bluebeard, a rough-talking tomcat, they dive into the enigma. Secrets about a cult worshipping an ancient feline deity, genetic experiments, and a series of ghastly killings unfurl. As the mystery deepens, viewers recognize the societal mirror it holds up. With darkness around each corner, can Francis unveil the malefactor? This ain't your grandma's animated tale—it's gritty, grisly, yet gripping.
6. "The Plague Dogs"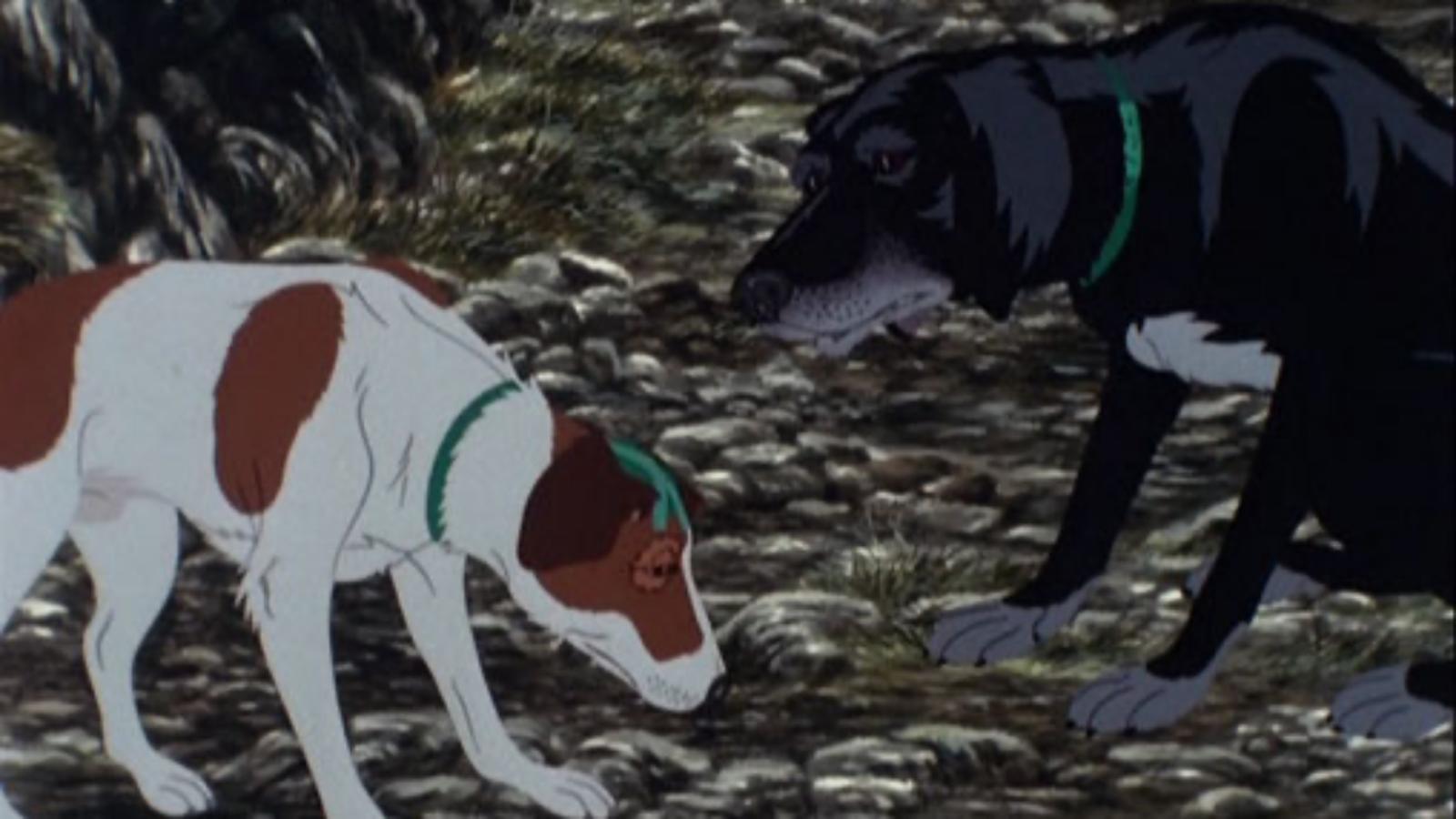 Snitter and Rowf, two dogs, escape an animal research lab in England's Lake District. The twist? Rumors spread that they carry bubonic plague, turning their quest for freedom into a desperate survival game. Pursued relentlessly, the duo experiences the brutal beauty of the wilderness and the cruelty of man. Narrated in a hauntingly melancholic tone, the film captures society's paranoia. A heart-wrenching journey of friendship and freedom, it questions: At what cost does humanity pursue progress?
7. "Watership Down"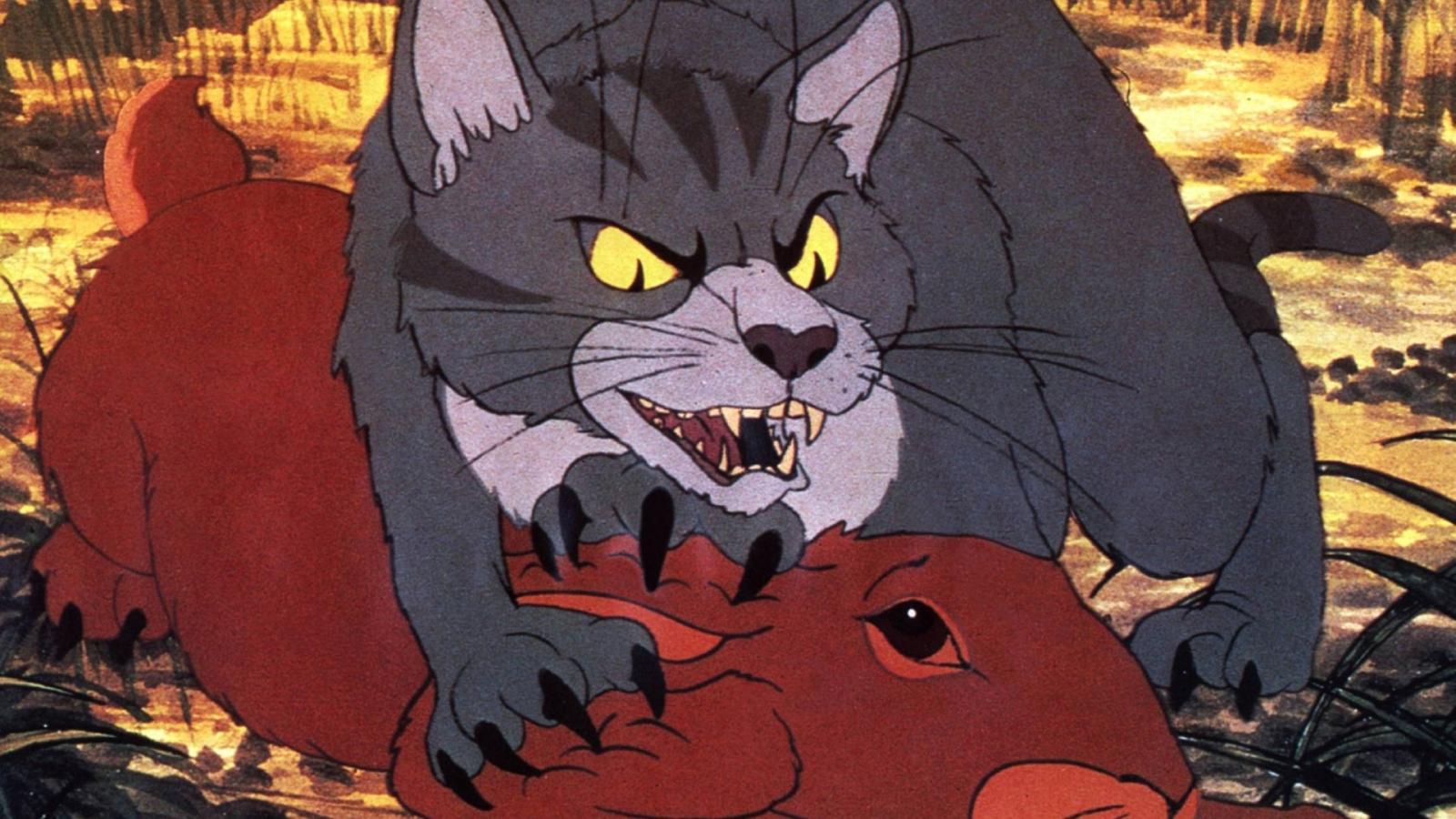 Hazards ahead! When Fiver, a young rabbit, foresees their warren's doom, a band of bunnies embarks on an odyssey. They confront predators, man-made threats, and even rival rabbit factions. Themes of tyranny, freedom, and the mythological seep through as they search for a new home. Akin to an epic, they establish Watership Down, but peace remains elusive. Through Hazel's leadership, can the rabbits carve a place in a world fraught with peril? Deeply philosophical, this isn't just a bunny tale—it's an allegorical masterpiece.
8. "Rock & Rule"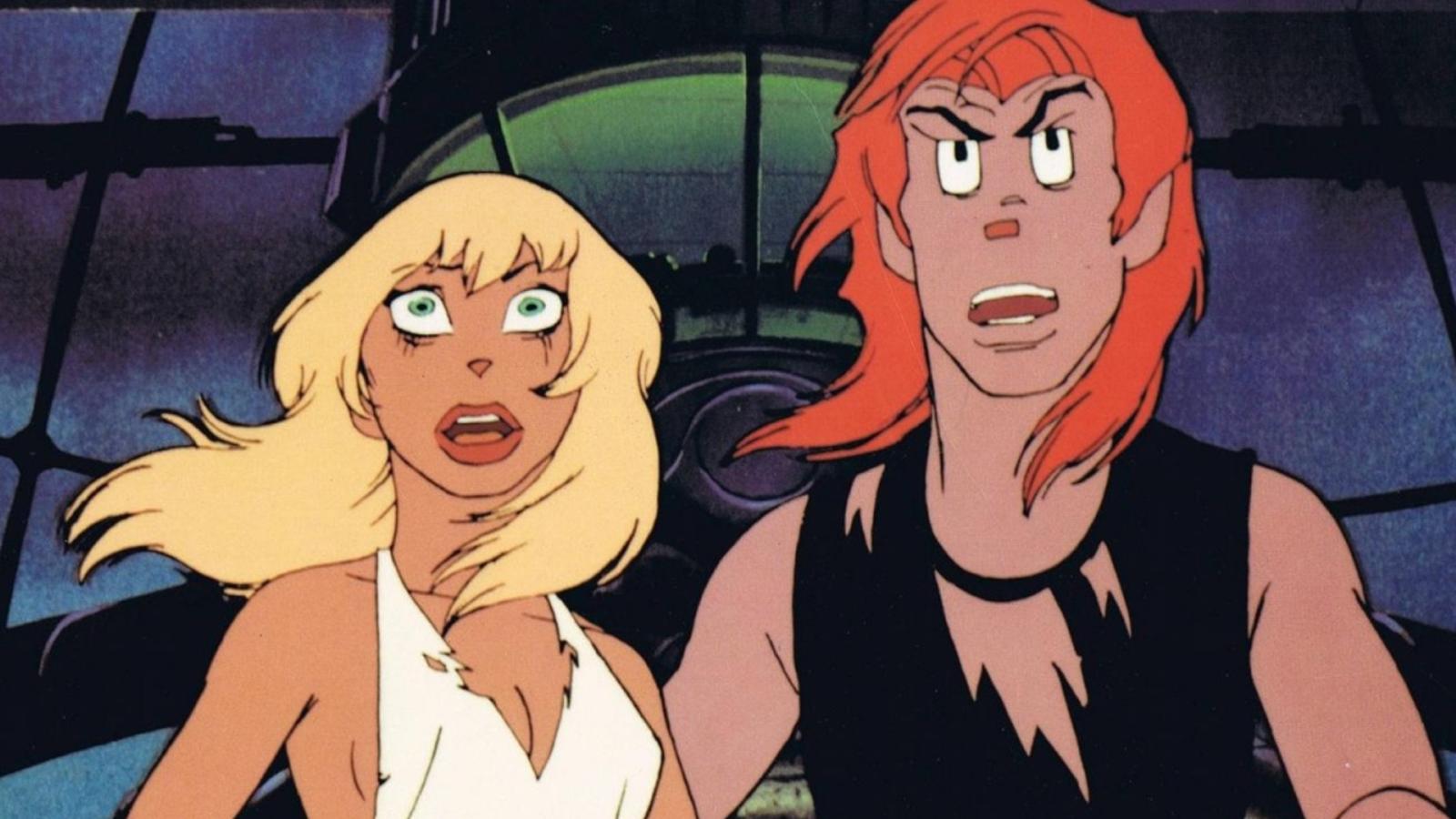 In a post-apocalyptic world, where animals have evolved into humanoid forms, rock music is the heartbeat. Enter Mok, a fading rock superstar with diabolical plans—summoning a demon using a special voice. Oblivion, a small-time band, becomes his target, especially Angel, the singer. Her voice? The key to his wicked ritual. With a dash of romance, sci-fi, and unforgettable music, the struggle between ambitions and humanity unfolds. Not just a musical extravaganza, it's a commentary on fame's intoxicating pull.
9. "The Point!"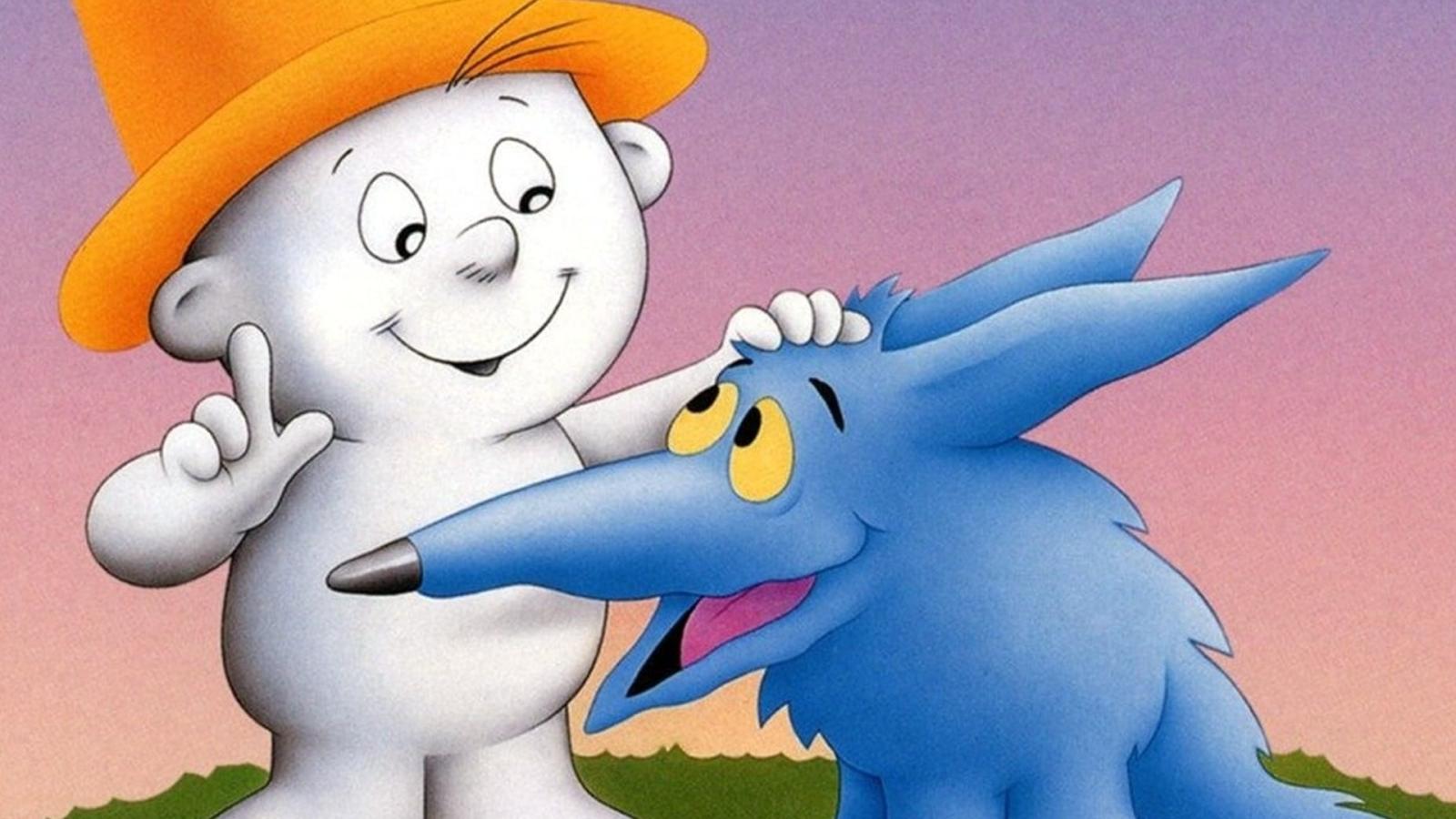 In a world where everything has a point, Oblio, a round-headed boy, stands out. Deemed pointless, he's banished with his dog Arrow, embarking on a fantastical journey. Discovering that everything has a point, though not always immediately visible, Oblio returns, challenging society's narrow perspectives. This whimsical world, accompanied by Harry Nilsson's catchy tunes, critiques societal norms and acceptance. It subtly asks: Who determines worth, and what truly is the point of it all?
10. "The Phantom Tollbooth"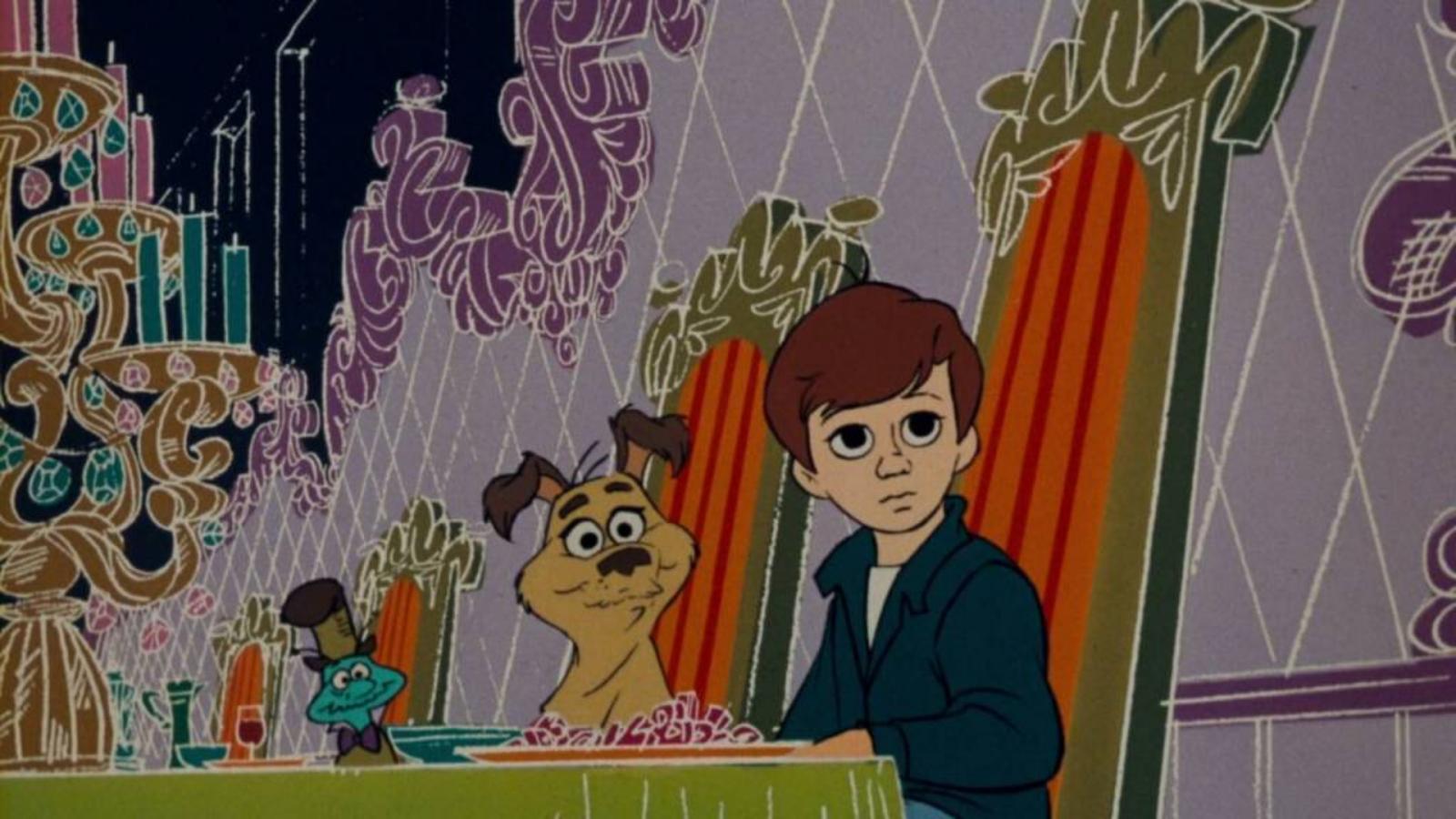 Milo, a bored boy, receives a mysterious tollbooth, transporting him to a divided kingdom: Dictionopolis and Digitopolis, realms of words and numbers. Guided by Tock, a watchdog (literally a watch and a dog), he embarks on a mission—rescue the princesses Rhyme and Reason. Along the journey, Milo encounters quirky characters, each representing abstract concepts. From the Doldrums to the Mountains of Ignorance, Milo's adventures inspire him to appreciate life's wonders. By film's end, the once apathetic boy finds joy in learning and the world around him. Education wrapped in enchantment—now, that's a trip worth taking.