10 Memes That Perfectly Sum Up Aemond's Epic Screwup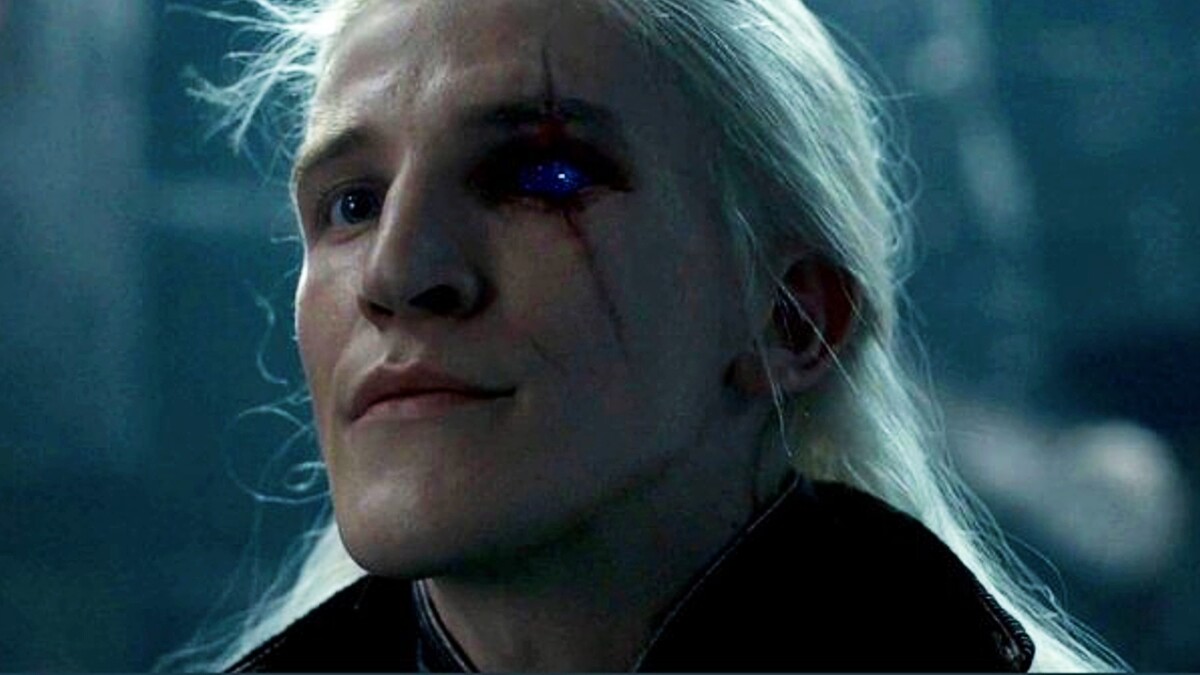 Because yes, he could not have possibly made the situation worse.
The House of the Dragon finale was a shock for everyone — especially for Aemond Targaryen who started off as an edgy character having a beef with his niece and ended up being a kinslayer — albeit by chance.
After Aemond chased down Lucerys and Arrax on Vhagar — who is the biggest and most fearsome living dragon in Westeros — it all ended tragically, with Vhagar tearing both Lucerys and his dragon apart.
Despite the scene being of the toughest parts of House of the Dragon to watch, fans couldn't help but turn it into memes, mocking the way Aemond might have done his explanation when he reported the tragedy to the Greens.
Here's our top 10: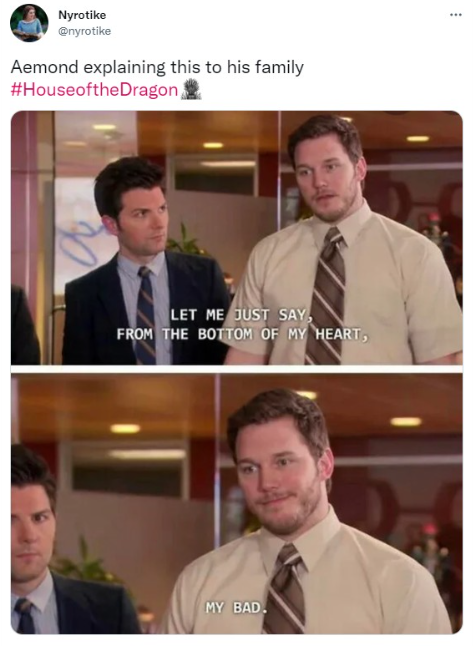 (via)
It must have been tough for Aemond to even begin the conversation.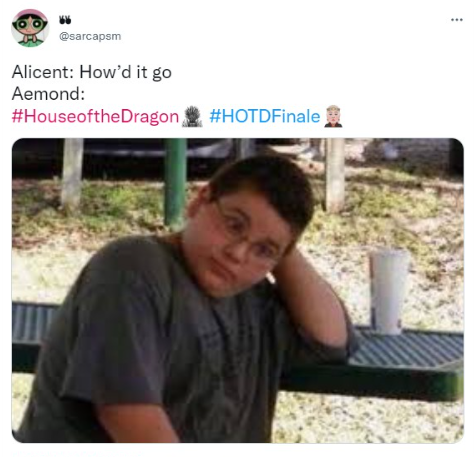 (via)
But here's how it might have gone eventually.
Despite the simmering tensions between Blacks and Greens, both teams seemed reluctant to make the first war-triggering move. Well, now the issue is resolved...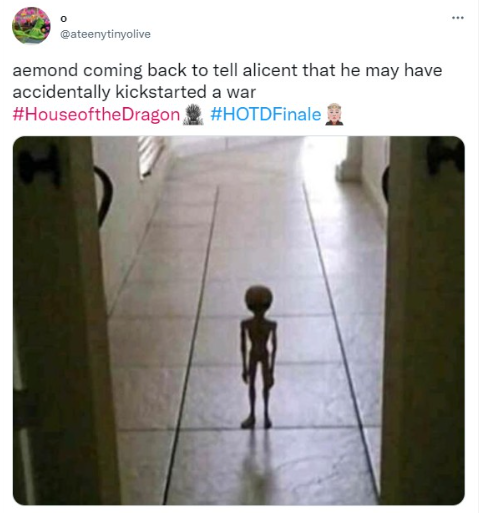 (via)
The fact that killing Lucerys was not Aemond's intention but rather a dragon training mistake makes it even more ironic, with people immediately recalling a movie that Aemond might have found useful at some point.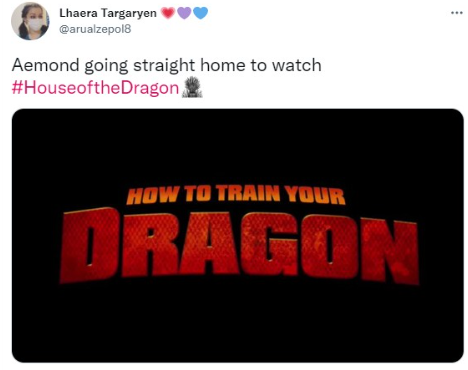 (via)
Vhagar is an old dragon. Maybe she just misunderstood Aemond.
(via)
How to train your dragon, you say?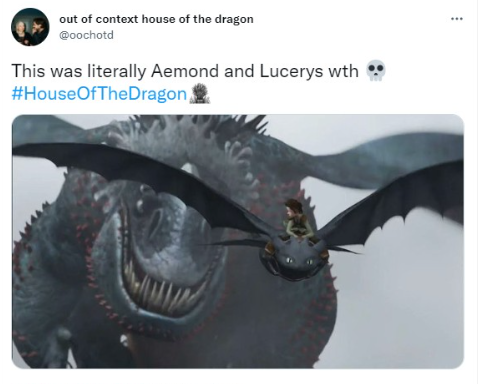 (via)
Aemond started his pursuit with a vibe that was entirely different from what he felt after Vhagar tore Arrax apart. At the beginning of the chase, he was laughing and teasing Lucerys, but things did escalate quick.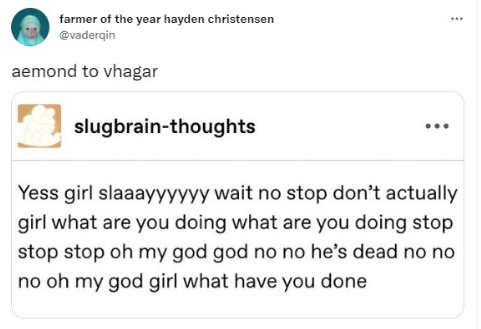 (via)
Some fans recalled King Viserys saying that the Targaryen belief that they control dragons was an illusion. Look who was actually right all along!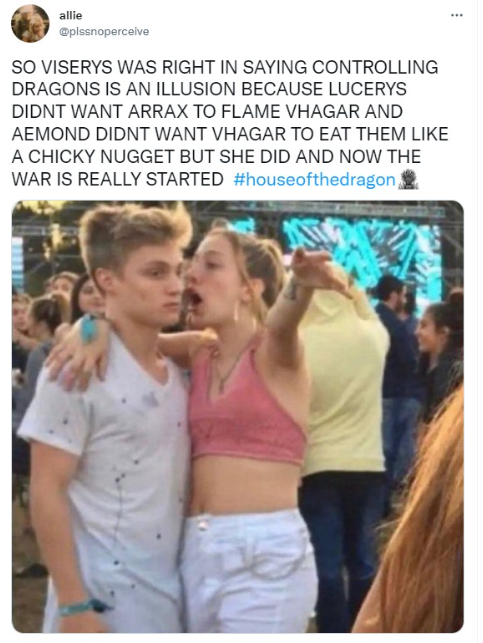 (via)
One fan even imagined a song Aemond could have listened to on his way home, and let us say nothing could be more appropriate.
House of the Dragon season 2 will start filming in early 2023. The premiere date for the new season is yet to be announced.