10 On-Screen Couples Whose Age Gaps Are Beyond Ridiculous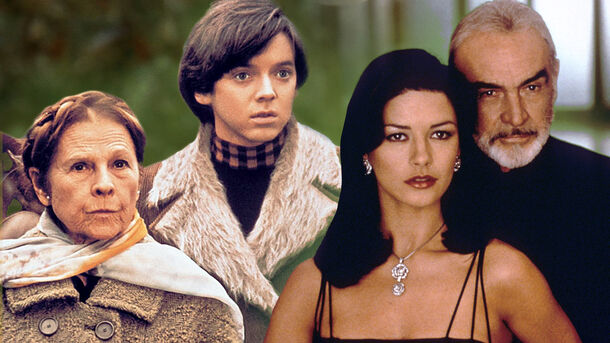 What about the 52-year age difference between the actors?
Although characters who are the same or almost the same age are quite common, we can recall many movies that have paired actors and actresses with an impressive and even ridiculous age difference.
So who has gone the furthest?
1. Blaze – 28 Years
The 45th Governor of Louisiana, Earl Long, went down in history largely because he once led the state from a mental hospital. The law is the law, and attorneys found no requirement in Louisiana law to remove a governor who was involuntarily hospitalized at the request of his wife and doctors. One of the reasons for Long's hospitalization was his affair with famous burlesque star Blaze Starr.
Several decades later, this story was made into a movie, starring 64-year-old Paul Newman and 28-year-old Lolita Davidovich.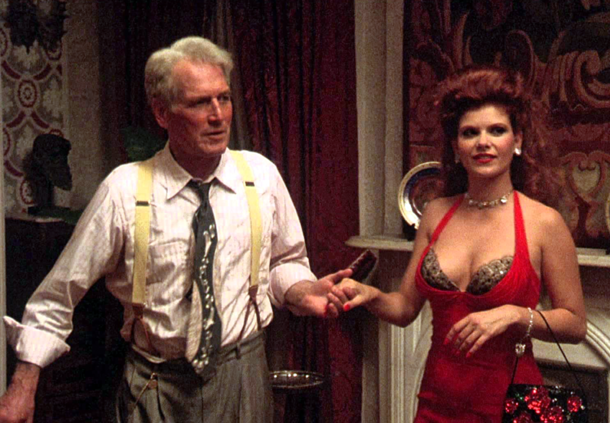 2. As Good As It Gets – 26 Years
Isn't it a fitting title for a romantic comedy in which 60-year-old Jack Nicholson charms 34-year-old Helen Hunt? Nicholson plays a mentally unstable, eccentric writer who literally hates everyone around him. But suddenly his privacy is invaded when he has to take care of a neighbor's dog.
Despite the age difference, the stars played their characters so convincingly that they both won Oscars.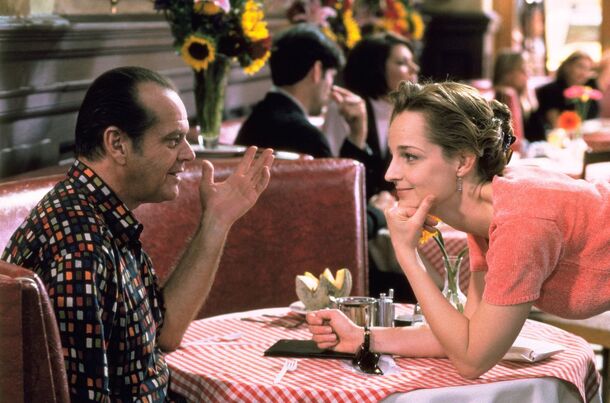 3. Birdman or (The Unexpected Virtue of Ignorance) – 30 Years
By casting Michael Keaton and Emma Stone in the key roles of his satirical tragicomedy, Alejandro Gonzalez Iñarritu could have made it into the top three of this list.
Instead, however, the director paired 63-year-old Keaton with 33-year-old Andrea Riseborough (thanks for that, at least), and Stone played the protagonist's daughter.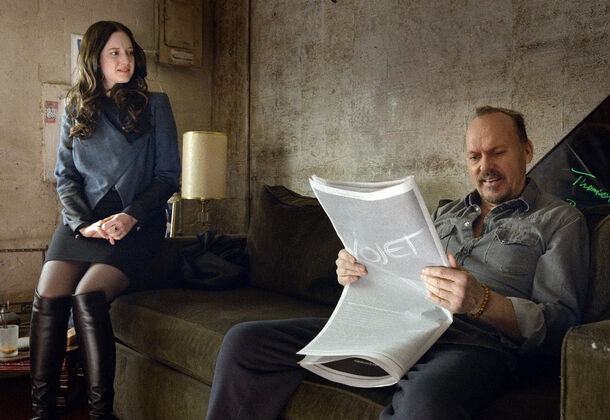 4. Shopgirl – 34 Years
Being a Hollywood actress is difficult. Today you are Juliet, kissing your Romeo who is played by Leonardo DiCaprio, and tomorrow your on-screen romantic partner is Steve Martin, who is, by the way, 60 years old. But your name is Claire Danes, and you're only 26 years old.
At least, by the end of the film, Danes' character has chosen someone her own age.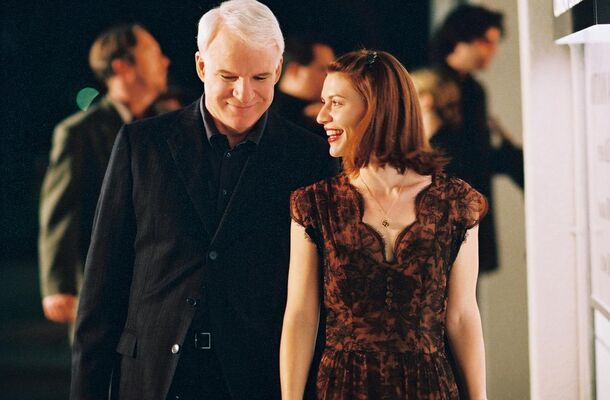 5. Last Tango in Paris – 28 Years
When Bernardo Bertolucci first thought of making a story about sex with a stranger, he planned to give the lead roles to French stars Jean-Louis Trintignant and Dominique Sanda, who were 21 years apart in age.
When the movie was given a Hollywood touch by inviting 48-year-old Marlon Brando to star, the age difference became even greater, as 20-year-old Maria Schneider became the actor's partner. The movie became an arthouse hit, but Schneider later admitted that she regretted taking part in the movie.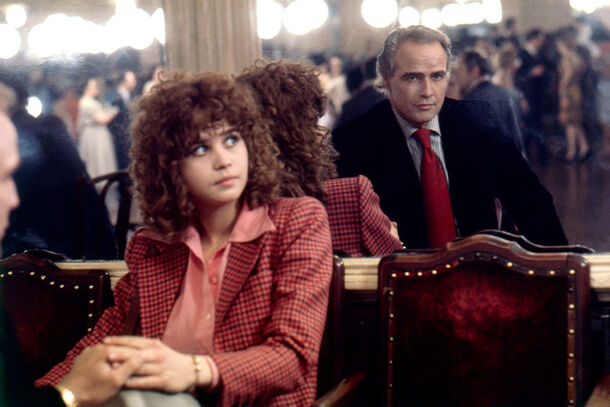 6. Six Days Seven Nights – 27 Years
After casting Harrison Ford ( 56 years) and Anne Heche (29 years) in the lead roles of this adventure comedy, director Ivan Reitman immediately ran into two problems.
First, the characters' on-screen romance seemed unconvincing because of the huge age gap. And second, just before shooting began, it was revealed that Heche was dating a woman. This made the on-screen union doubly implausible.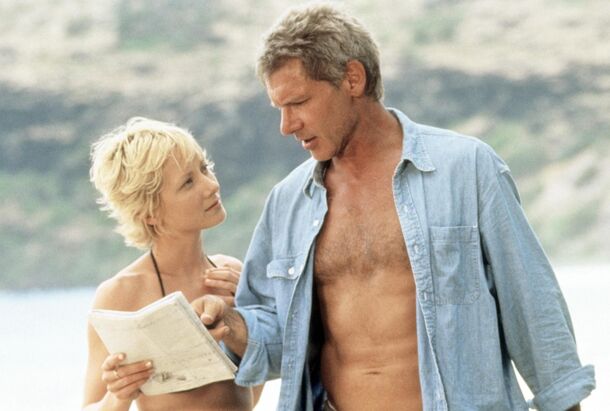 7. The Curse of The Jade Scorpion – 28 Years
In Woody Allen's films, there is often a large age difference between a man and a woman; apparently, the director is very concerned about this issue. But perhaps the most ridiculous example in Allen's filmography was the movie The Curse of the Jade Scorpion.
The romance between 38-year-old Helen Hunt and 66-year-old Woody Allen looked so strange that it became the main reason for criticism.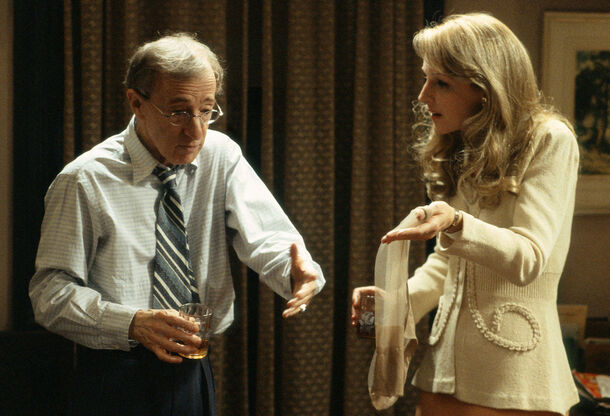 8. Third Person – 32 Years
Yes, Third Person is considered a weak movie. And yes, the age difference between the characters of 29-year-old Olivia Wilde and 61-year-old Liam Neeson is ridiculous for a romantic story.
But thank you very much, the movie does not show this couple as something delightful. On the contrary, the director makes it clear that Neeson's character's life would have been better if he had stayed with his wife, who is the same age as him.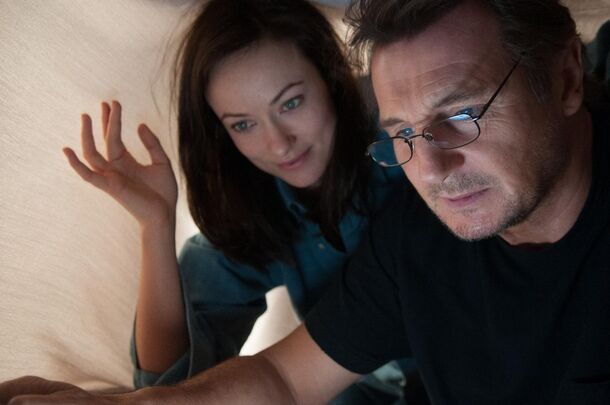 9. Entrapment – 39 Years
There's a question: for whom did Jon Amiel's adventurous movie become an entrapment? Probably for all those viewers who saw 30-year-old Catherine Zeta-Jones in the company of 69-year-old Sean Connery.
Of course, Connery is one of the most manly actors in the history of world cinema. But even James Bond has to stop at some point and draw the line.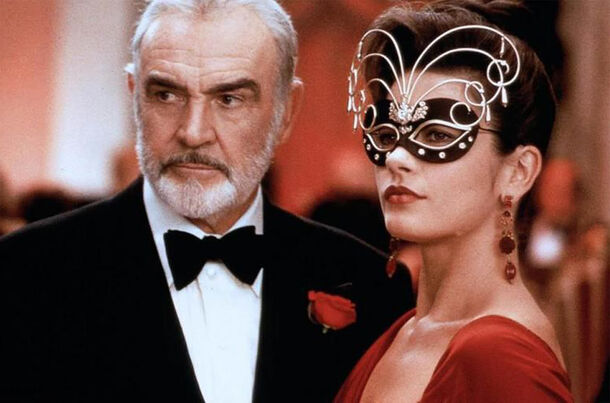 10. Harold and Maude – 52 Years
In Hollywood couples with a large age difference, the man is usually older than the woman. However, the record belongs to a couple where the woman was older. In 1971, director Hal Ashby released a movie about a death-obsessed young man who starts a relationship with a 79-year-old woman.
The movie failed at the box office, but is now considered a classic of Hollywood romantic cinema. The film stars 24-year-old Bud Cort and 76-year-old Ruth Gordon, an actress who began her career in the silent movies era.