10 Spy Movies Better Than Tenet That Bombed At The Box Office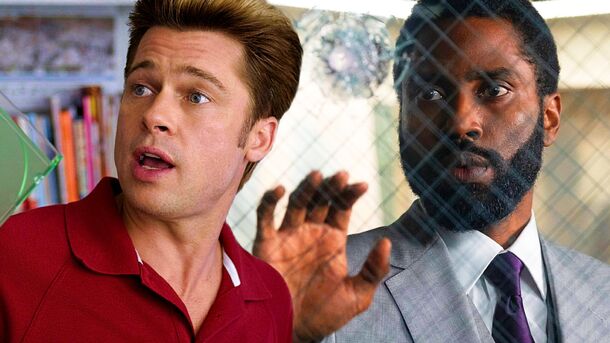 Remember the hype around Nolan's mind-bending Sci-Fi spy thriller? The buzz was electric, but let's be real: it wasn't everyone's cup of espionage tea.
Here are some of the spy films that were actually better than "Tenet" at least in the spy genre department – but didn't get the love they deserved.
1. "The Good Shepherd" (2006)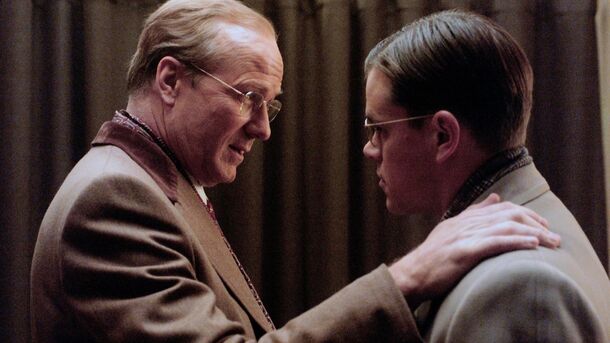 Matt Damon stars as Edward Wilson, a Yale graduate who gets sucked into the OSS, the precursor to the CIA, during World War II. He's the strong, silent type, which sucks for his wife Clover, played by Angelina Jolie. As the Cold War starts brewing, Edward gets entrenched in the dark arts of espionage. This ain't "Jason Bourne"; it's more nuanced and a heck of a lot more grim. The film only grossed $99.5 million on a $110 million budget, but it's a must-watch.
2. "Confessions of a Dangerous Mind" (2002)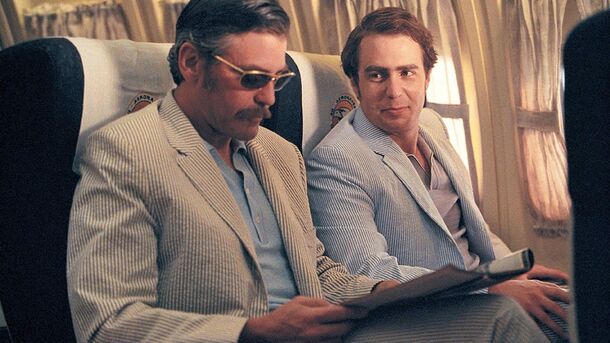 This movie is based on the supposed double life of Chuck Barris, the creator of "The Dating Game." Played by Sam Rockwell, Barris gets recruited by the CIA to become an assassin. Yep, you read that right. His life becomes a chaotic dance between TV lights and Cold War intrigue. Directed by George Clooney, the movie earned a paltry $33 million. Still, it's a wild ride that deserves more eyeballs.
3. "Spy Game" (2001)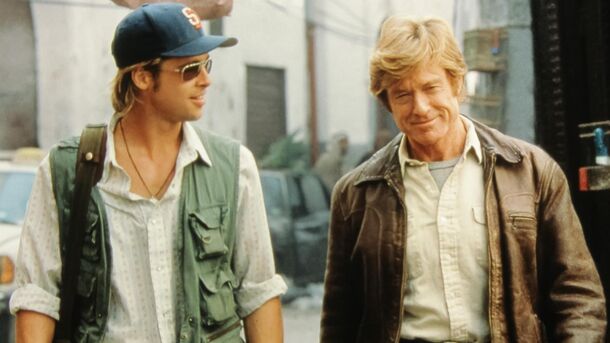 Brad Pitt and Robert Redford, anyone? Redford is retiring CIA officer Nathan Muir, and Pitt is his protégé, Tom Bishop, caught in a Chinese prison. Muir has to manipulate the system on his last day to save Bishop. It's a ticking clock scenario filled with flashbacks that reveal how deep their mentor-mentee relationship goes. Despite its cool premise and A-listers, the movie barely broke even with $143 million against a $115 million budget. Why this didn't set the box office on fire is beyond me!
4. "Tinker, Tailor, Soldier, Spy" (2011)
Don't let the sleepy title fool you; this film is a nail-biter. Gary Oldman stars as George Smiley, who has to find a Soviet mole in British Intelligence. He's like a silent, British Sherlock Holmes navigating a maze of lies and deceit. The list of suspects is a who's who of British acting royalty: Colin Firth, Toby Jones, and more. Despite the star power and a gripping story, it grossed only $80.6 million on a $21 million budget.
5. "The Day of the Jackal" (1973)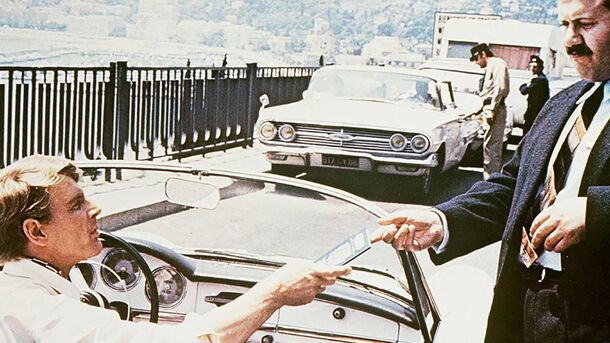 This one's an oldie but a goodie. It's based on Frederick Forsyth's novel and focuses on a professional assassin known as "The Jackal," who's hired to kill Charles de Gaulle. The entire film is a procedural of how he goes about it—from custom sniper rifles to fake IDs. But French detective Lebel is on his tail. This cat-and-mouse game is thrilling till the last second. Despite its intrigue, it was a financial dud, earning only $16 million.
6. "The Tailor of Panama" (2001)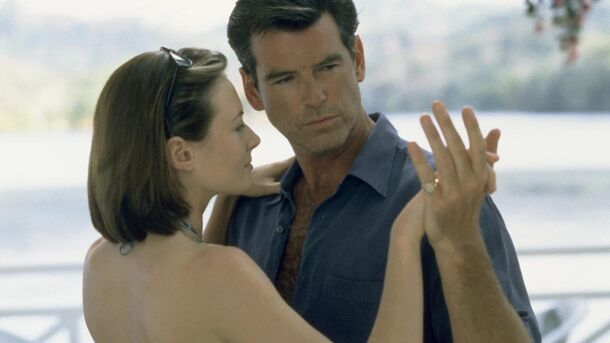 Ever wondered what would happen if James Bond went rogue? Enter Pierce Brosnan as Andy Osnard, a British spy exiled to Panama. He recruits a local tailor, Harry Pendel (played by Geoffrey Rush), to collect political gossip. But Pendel starts fabricating intel, leading to an international crisis. It's like a twisted fable for the spy world. And get this—the film grossed a measly $28 million on a $21 million budget.
7. "Body of Lies" (2008)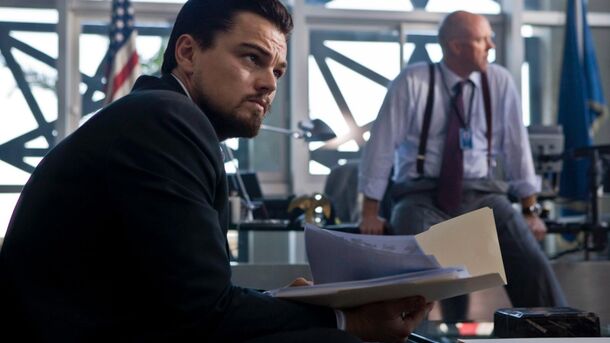 Leo DiCaprio and Russell Crowe team up in this modern espionage tale. DiCaprio is a CIA agent stationed in the Middle East, trying to hunt down a terrorist leader. The gimmick? His own agency can't be trusted, and neither can his local contact, played by the ever-so-talented Mark Strong. It's a shell game of loyalties and hidden agendas. Though stacked with star power, it earned just $115 million on a budget of $70 million, and even DiCaprio couldn't sell the tickets.
8. "Ronin" (1998)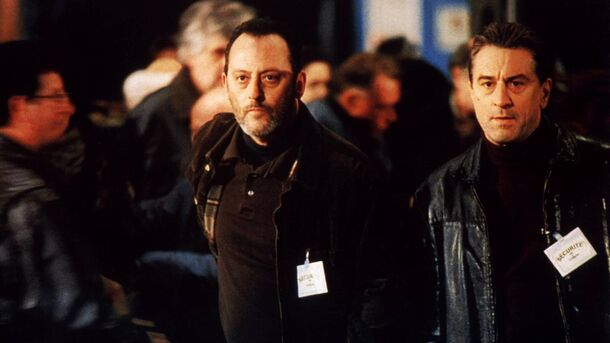 Before "Fast & Furious," we had this—a story of ex-special operatives hired to steal a mysterious case. Robert De Niro leads the pack, but what makes this movie gold is the ambiguity. You never really find out what's in the case; it's all about the pursuit. Featuring one of the best car chases in cinema, "Ronin" was sadly overlooked, making only $70 million on a $55 million budget.
9. "Burn After Reading" (2008)
When a CIA analyst (John Malkovich) loses a CD of memoirs, it ends up with two gym employees (Brad Pitt and Frances McDormand) who think it's spy intel. They try to sell it, roping in a treasury agent (George Clooney) for a madcap farce. Everyone's playing everyone else, but they're all clueless. Despite the big names, the film pulled in $163 million on a $37 million budget—not a complete bomb, but not a grand slam either.
10. "Three Days of the Condor" (1975)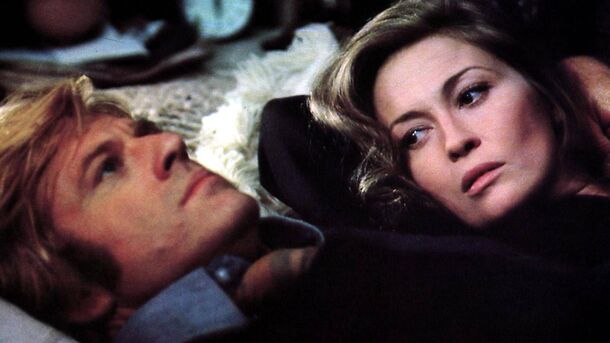 Robert Redford plays a bookish CIA analyst who comes back from lunch to find all his co-workers murdered. He's suddenly thrust into the field, evading assassins while trying to unravel the mystery. Faye Dunaway plays the unsuspecting woman he ropes into his mess. Though it's now considered a classic, it barely made waves at the box office back then, grossing around $41 million.