10 Unforgettable On-Screen Love Triangles That Had Us Choosing Sides
Sometimes the chemistry is so palpable, the triangle just works, however convoluted the storyline actually is.
So, is it Team Jacob or Team Edward?
1. "Twilight" (2008-2012)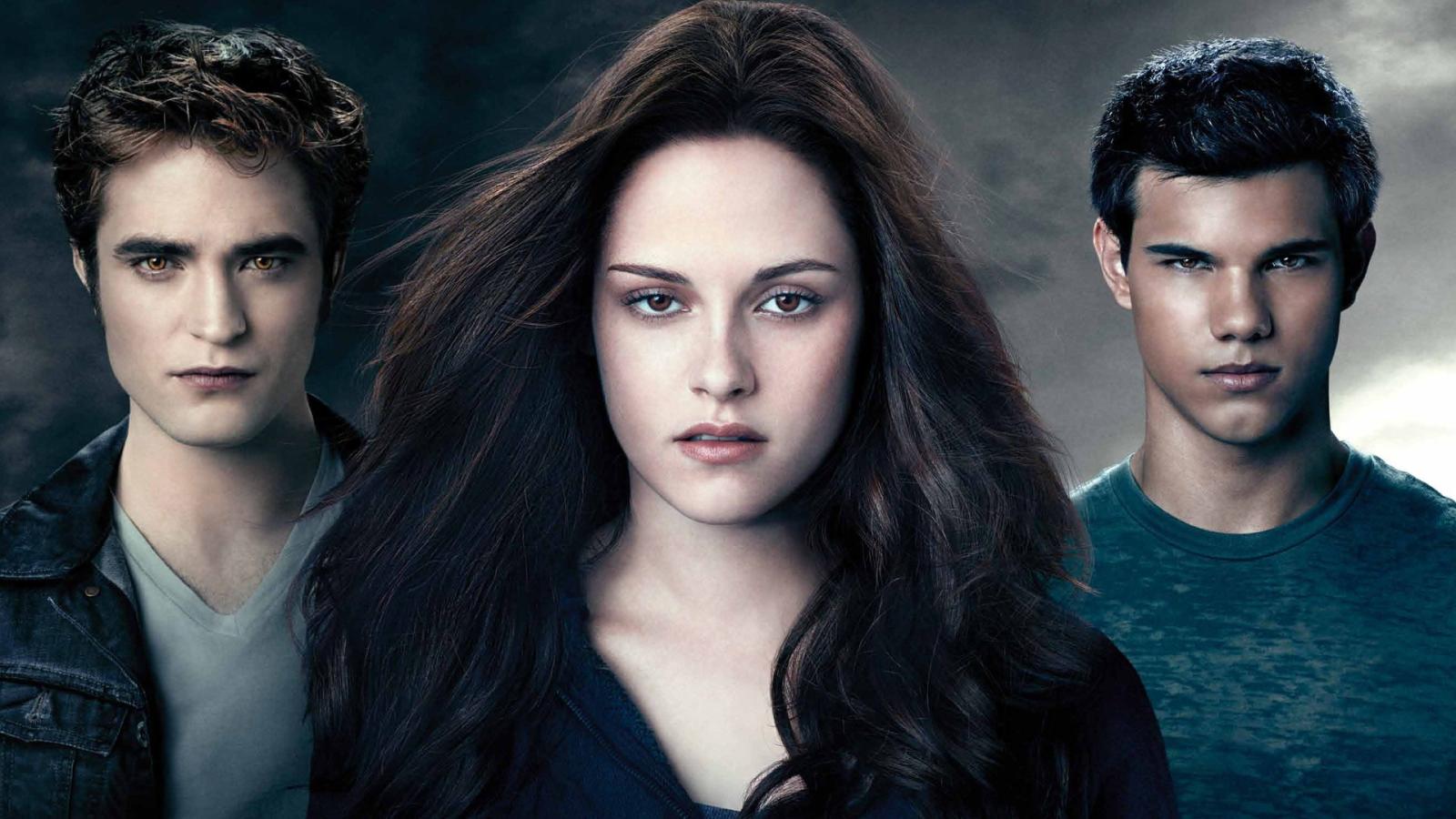 You can't deny that this one is the granddaddy of love triangle debates: Team Edward or Team Jacob? "Twilight" was not just a movie franchise; it was a cultural phenomenon that had tweens and, let's be honest, quite a few adults, passionately defending their chosen side. In one corner, we had the brooding vampire Edward Cullen (Robert Pattinson ), complete with his glittering skin and eternally tortured emo-expression. On the other side, we had the passionate werewolf Jacob Black (Taylor Lautner), known for his abs...and...um, his abs. Bella Swan (Kristen Stewart ) was caught in between, sparking debates and memes that live on to this day.
2. "The Hunger Games " (2012-2015)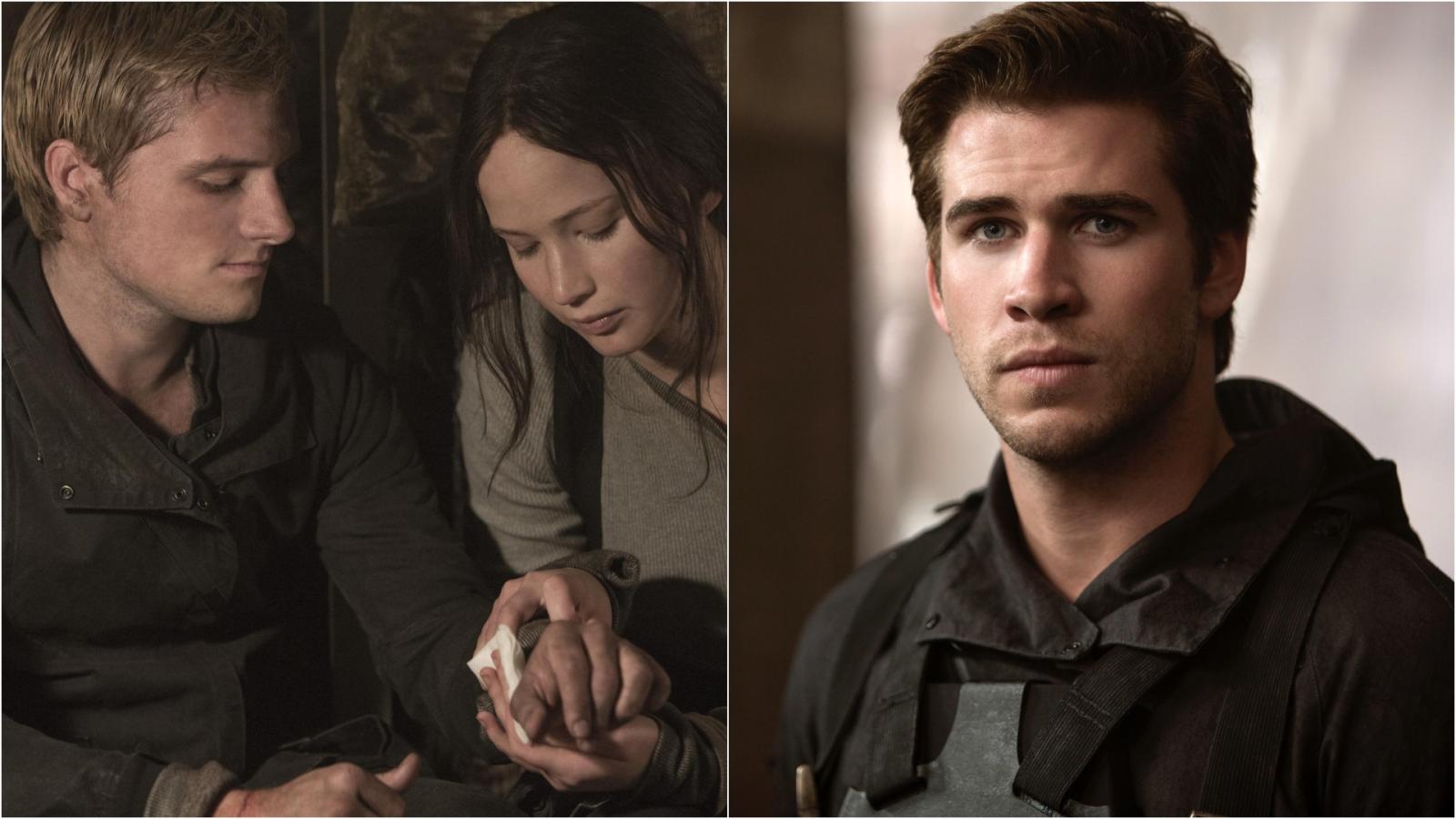 At the heart of "The Hunger Games" is the love triangle between Katniss Everdeen (Jennifer Lawrence), Peeta Mellark (Josh Hutcherson), and Gale Hawthorne (Liam Hemsworth). While the series deals with themes of power, oppression, and survival, the romantic tension between Katniss, Peeta, and Gale provided an emotional core that fans latched onto. We all know Katniss chose Peeta in the end, but the many debates on who's a better fit for JenLaw's character were as heated as they were entertaining.
3. "Bridget Jones's Diary" (2001)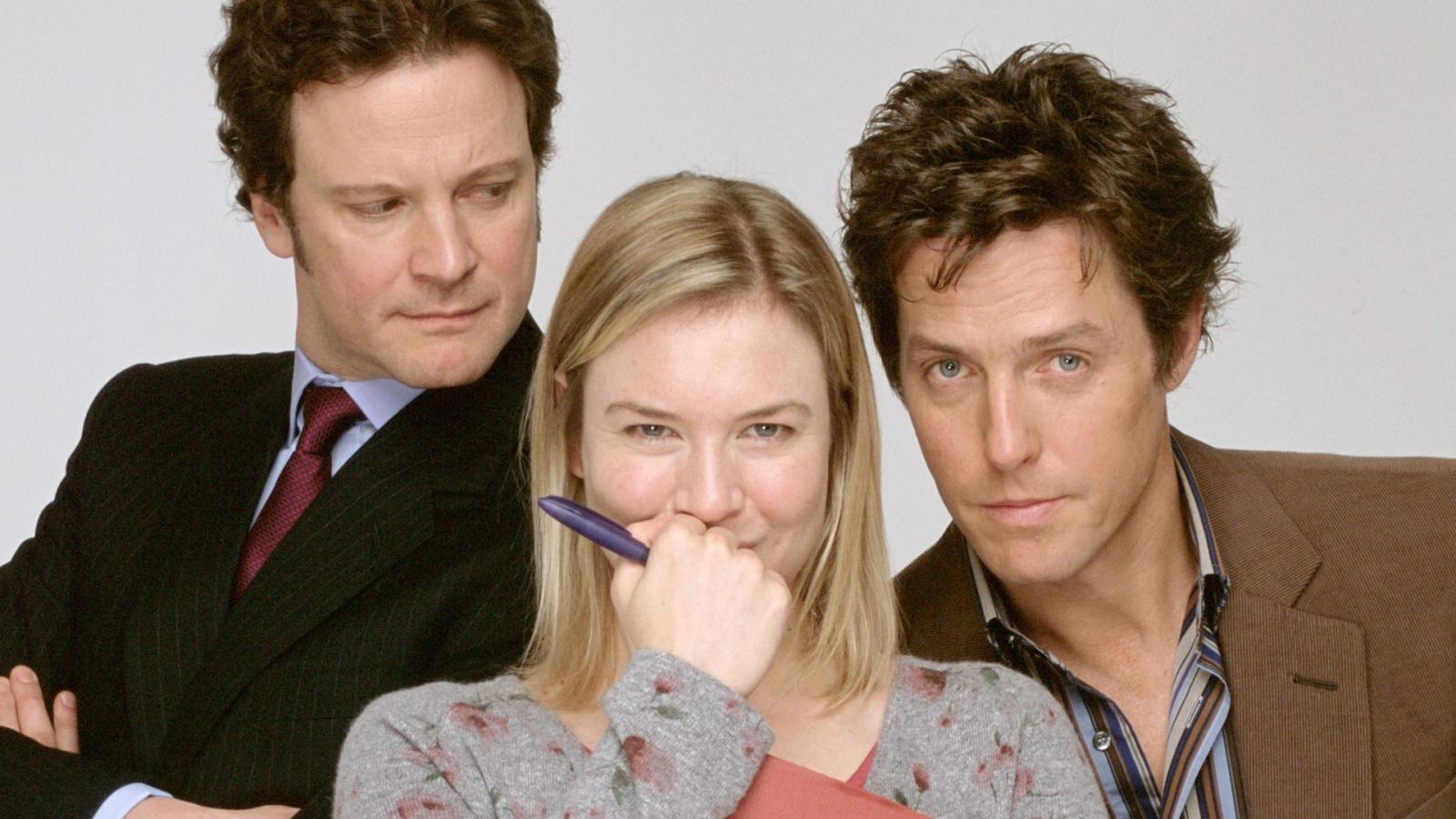 "Bridget Jones's Diary" features one of the most endearing love triangles in film history. You've got Bridget Jones (Renee Zellweger) caught between the charming cad Daniel Cleaver (Hugh Grant) and the uptight yet honorable Mark Darcy (Colin Firth ). The triangle felt especially real, cause, let's be honest, who couldn't imagine themselves falling for a bad guy once in a while? It's a delightful comedic romp set in London, filled with ugly Christmas sweaters, hilarious diary entries, and a very memorable fight scene. In case you didn't know, the character of Mark Darcy is a nod to Mr. Darcy from "Pride and Prejudice", also played by Colin Firth in a 1995 BBC miniseries.
4. "Pearl Harbor" (2001)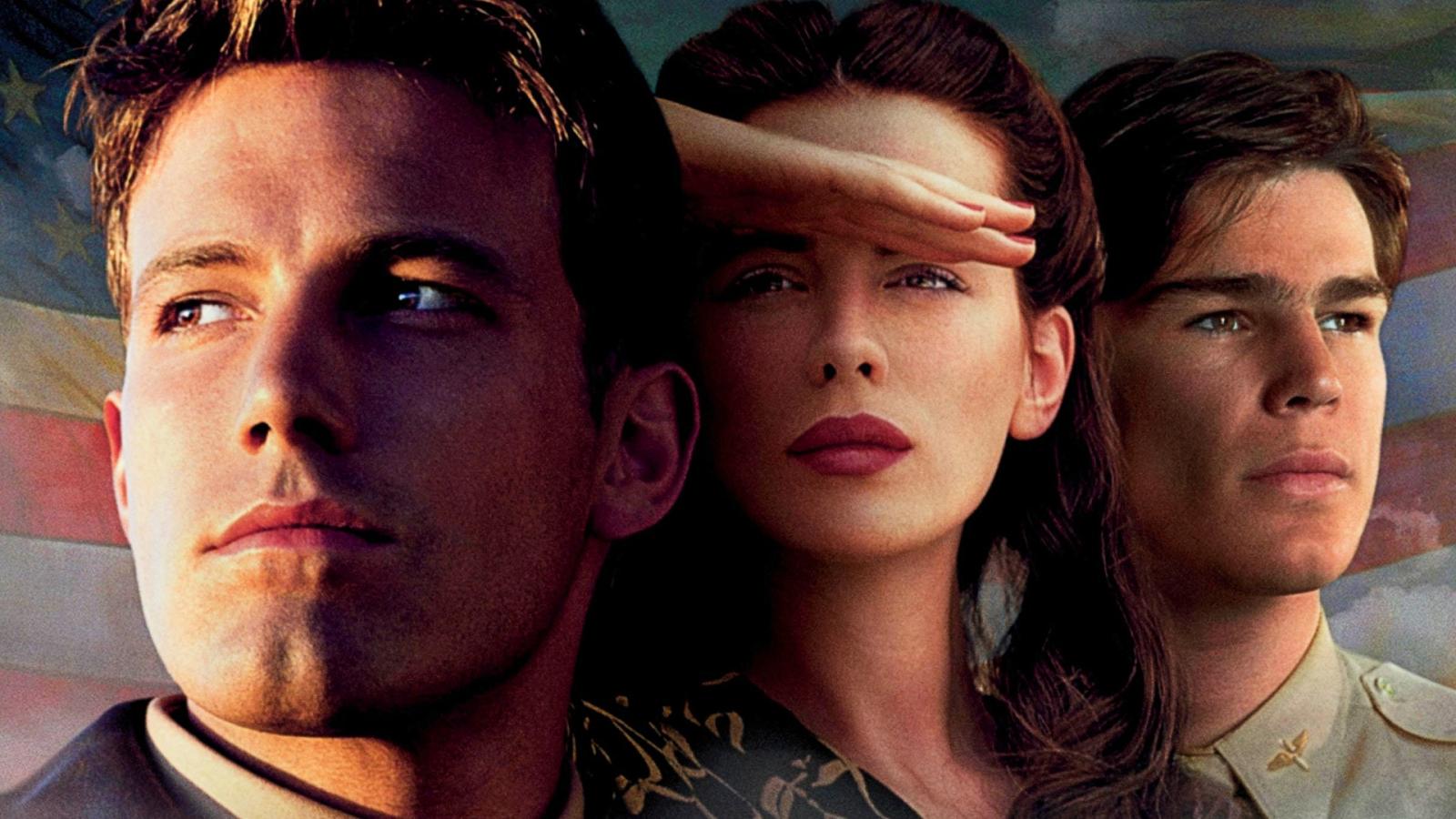 "Pearl Harbor" offers a love triangle set against the backdrop of a devastating war. You've got Rafe McCawley (Ben Affleck ) and Danny Walker ( Josh Hartnett), two best friends and fighter pilots who fall in love with the same woman, nurse Evelyn Johnson (Kate Beckinsale). Amidst the chaos of war, the romantic entanglement between these characters had us emotionally invested (and sobbing into our popcorn). With a Rotten Tomatoes rating of 24%, the film may not have been a critical darling (well, we all know how critics feel about Michael Bay and his movies), but the love triangle at its core is one that many remember.
5. "My Best Friend's Wedding" (1997)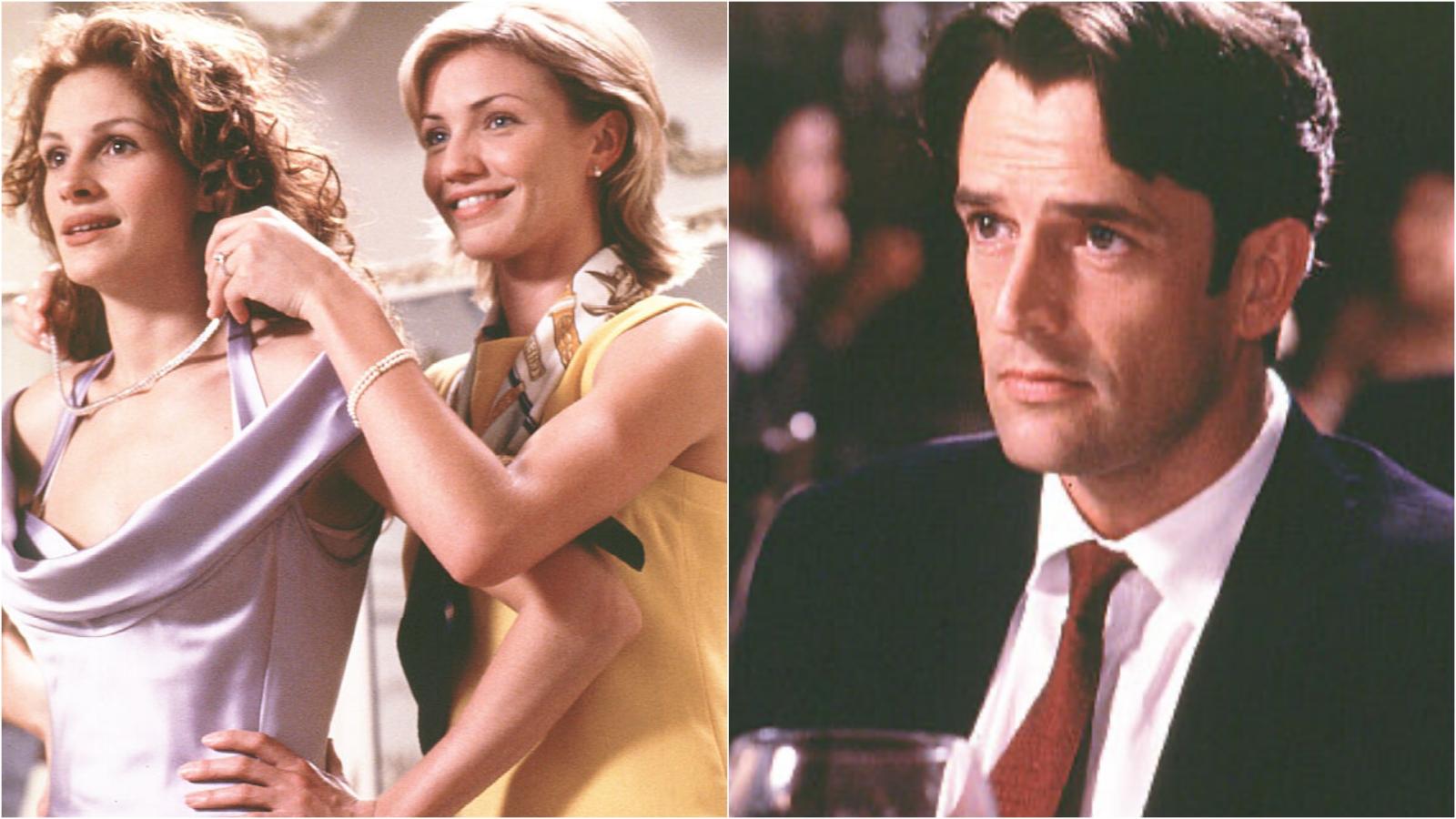 In "My Best Friend's Wedding", we see Julianne Potter (Julia Roberts) realizing she's in love with her best friend Michael O'Neal (Dermot Mulroney) who's about to marry the sweet and seemingly perfect Kimberly Wallace (Cameron Diaz). It's a refreshingly non-traditional love triangle because, for once, we aren't rooting for the lead. Julianne's desperate attempts to break up the couple had us cringing and laughing in equal measures. Still, at least "My Best Friend's Wedding" gave us one of the most unforgettable singing scenes. Everett's rendition of "…The moment I wake up"? Now that's a rom-com classic.
6. "The Notebook" (2004)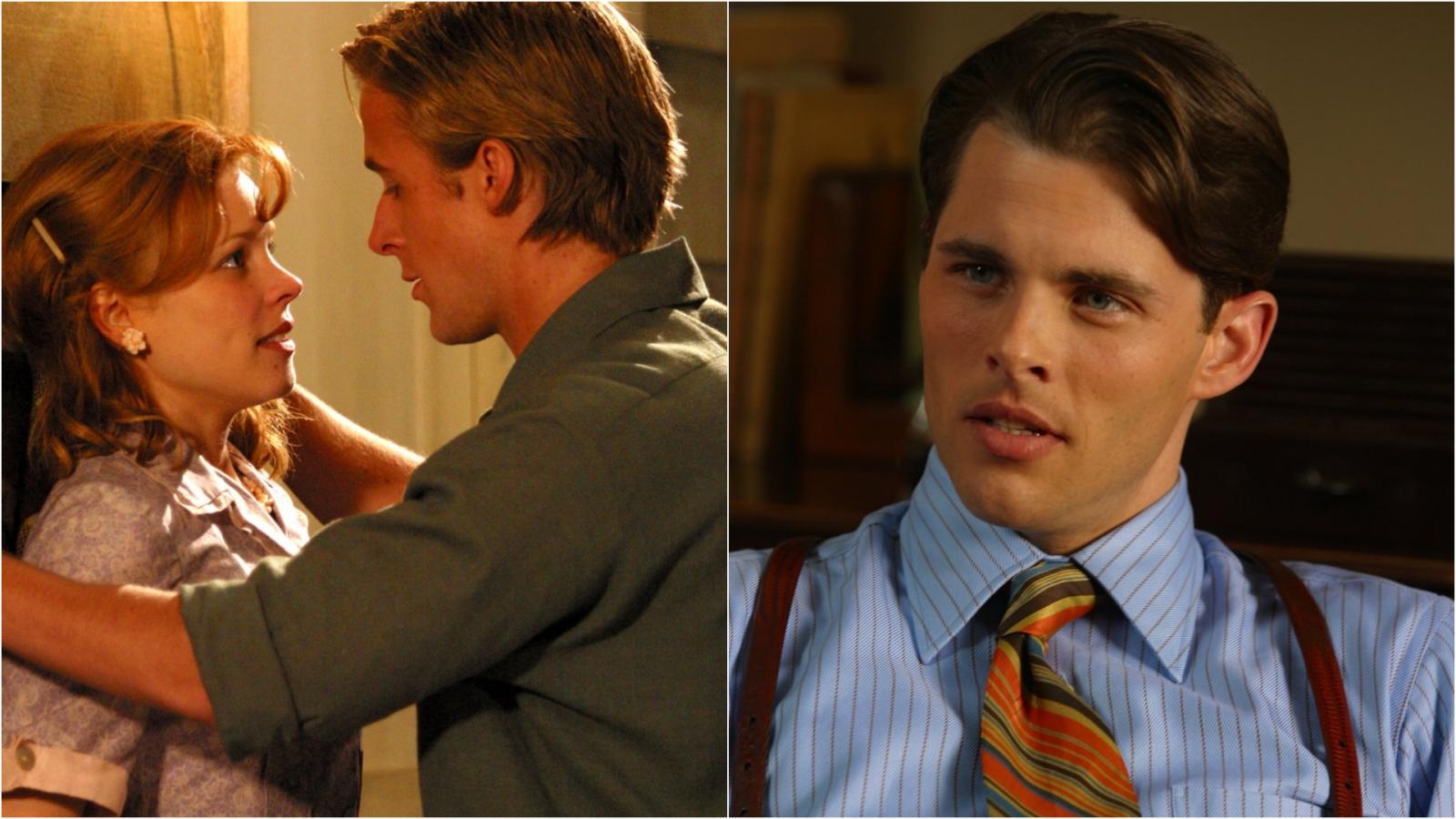 In "The Notebook," we have Allie Hamilton (Rachel McAdams), a wealthy young woman who falls in love with poor quarry worker Noah Calhoun (Ryan Gosling). However, Allie's also involved with Lon Hammond Jr. (James Marsden), a rich, handsome war hero. While Lon offers stability and comfort, Noah provides passionate, if unstable, love – try choosing between these two! The movie had a Rotten Tomatoes rating of 54%, but ask any romantic movie buff, and they'll swear it's a masterpiece. Gosling and McAdams didn't get along on set and had multiple shouting matches (before sorting it all out and actually having started dating). Maybe that's why their on-screen chemistry was so fiery?
7. "Dawson's Creek" (1998-2003)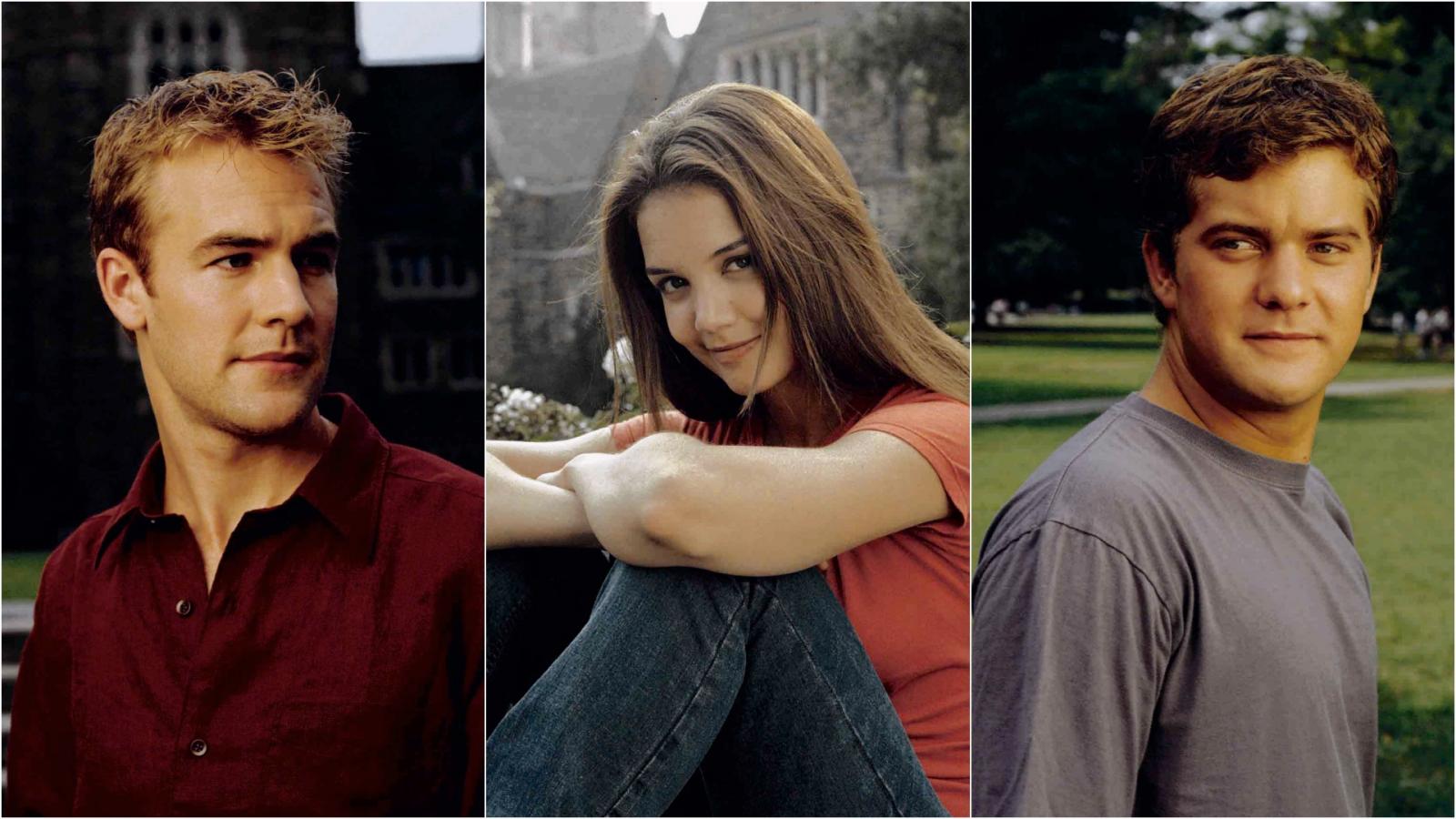 "Dawson's Creek" was a teen drama show that became a cultural touchstone. The love triangle between Dawson Leery (James Van Der Beek), his best friend Joey Potter (Katie Holmes), and their mutual friend Pacey Witter (Joshua Jackson) kept us all hooked for six seasons, and that's quite an achievement in and of itself. While it started as Dawson's love story, it quickly became apparent that Pacey was a formidable contender for Joey's heart. The will-they-won't-they tension between Joey and Pacey is still fondly remembered by the show's fans.
8. "Buffy the Vampire Slayer" (1997-2003)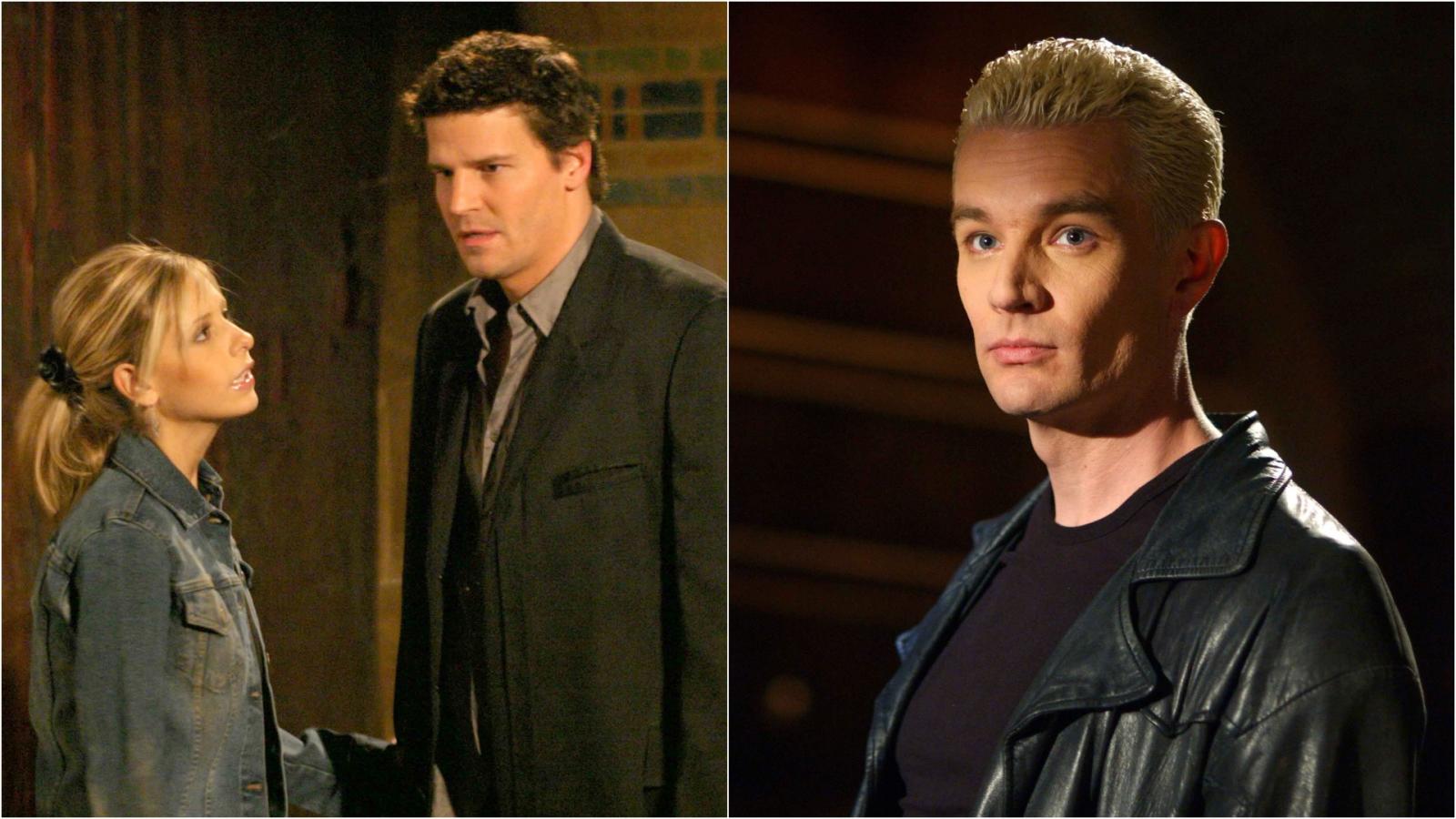 "Buffy the Vampire Slayer" featured one of the most intense love triangles in TV history between the titular character Buffy Summers (Sarah Michelle Gellar) and her two vampire love interests: Angel (David Boreanaz) and Spike (James Marsters). Both relationships were complex and often tragic, mirroring the darker, more mature themes the series dealt with. Despite its supernatural setting, the love triangle felt very real and emotionally grounded. The actors were all in for it, too, just like the rest of us "Buffy" fans: Sarah Michelle Gellar and David Boreanaz had to film the heartbreaking break-up scene in the episode "Innocence" multiple times because they couldn't stop tearing up.
9. "Gone with the Wind" (1939)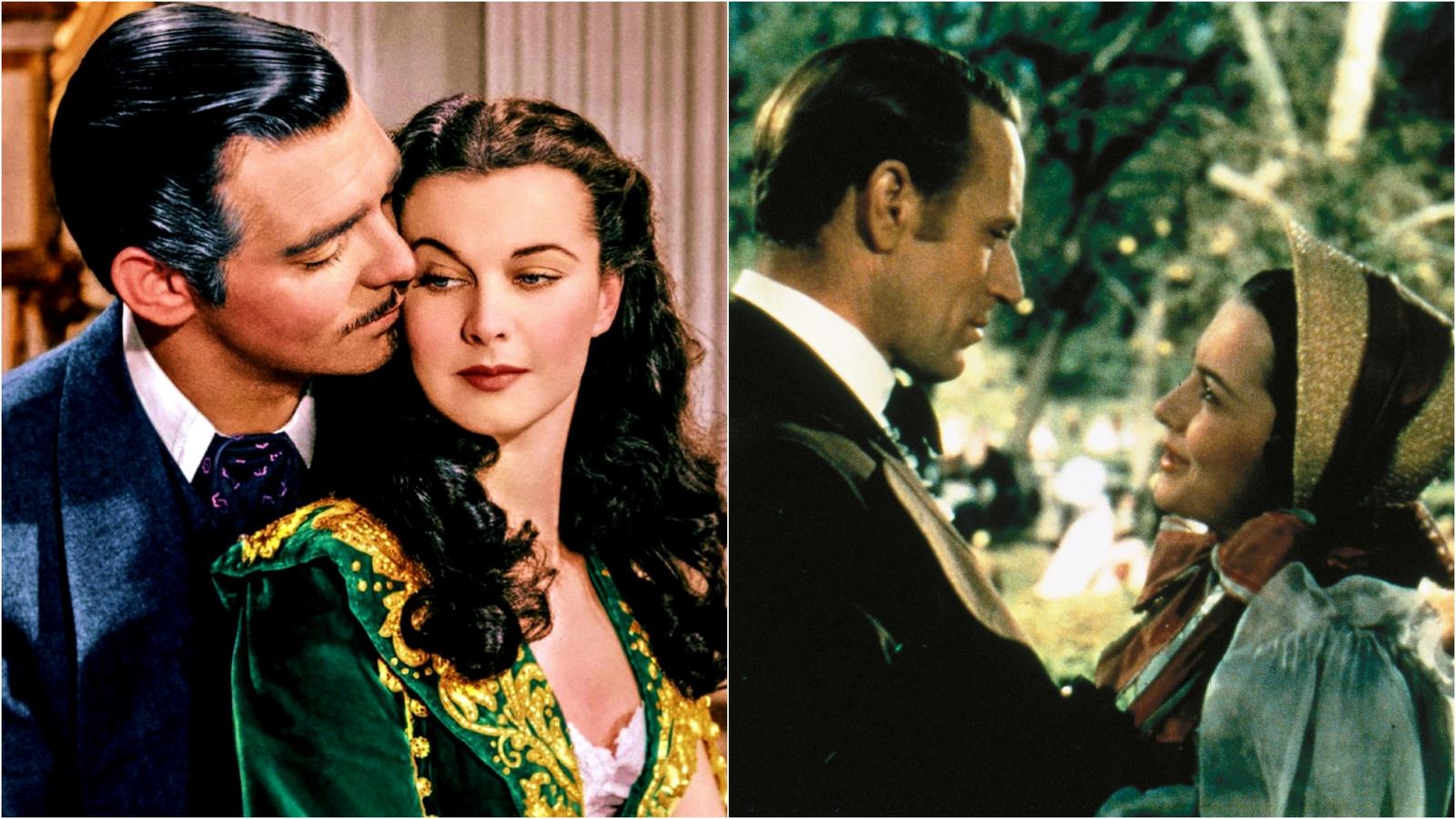 "Gone with the Wind" featured one of the most famous love triangles in cinema history – basically, this was the one that started it all. Southern belle Scarlett O'Hara (Vivien Leigh) is in love with Ashley Wilkes (Leslie Howard), who's married to Melanie Hamilton (Olivia de Havilland). Meanwhile, roguish Rhett Butler (Clark Gable) falls for Scarlett. The epic film beautifully captures the emotional turmoil of unrequited love and forbidden affairs, making it resonate even all these decades later (just try to comprehend that soon enough it's going to be a literal century!). With a box office earning of $400 million (adjusted for inflation, that's around $3.4 billion!), it proved that audiences couldn't resist a good love triangle.
10. "Casablanca" (1942)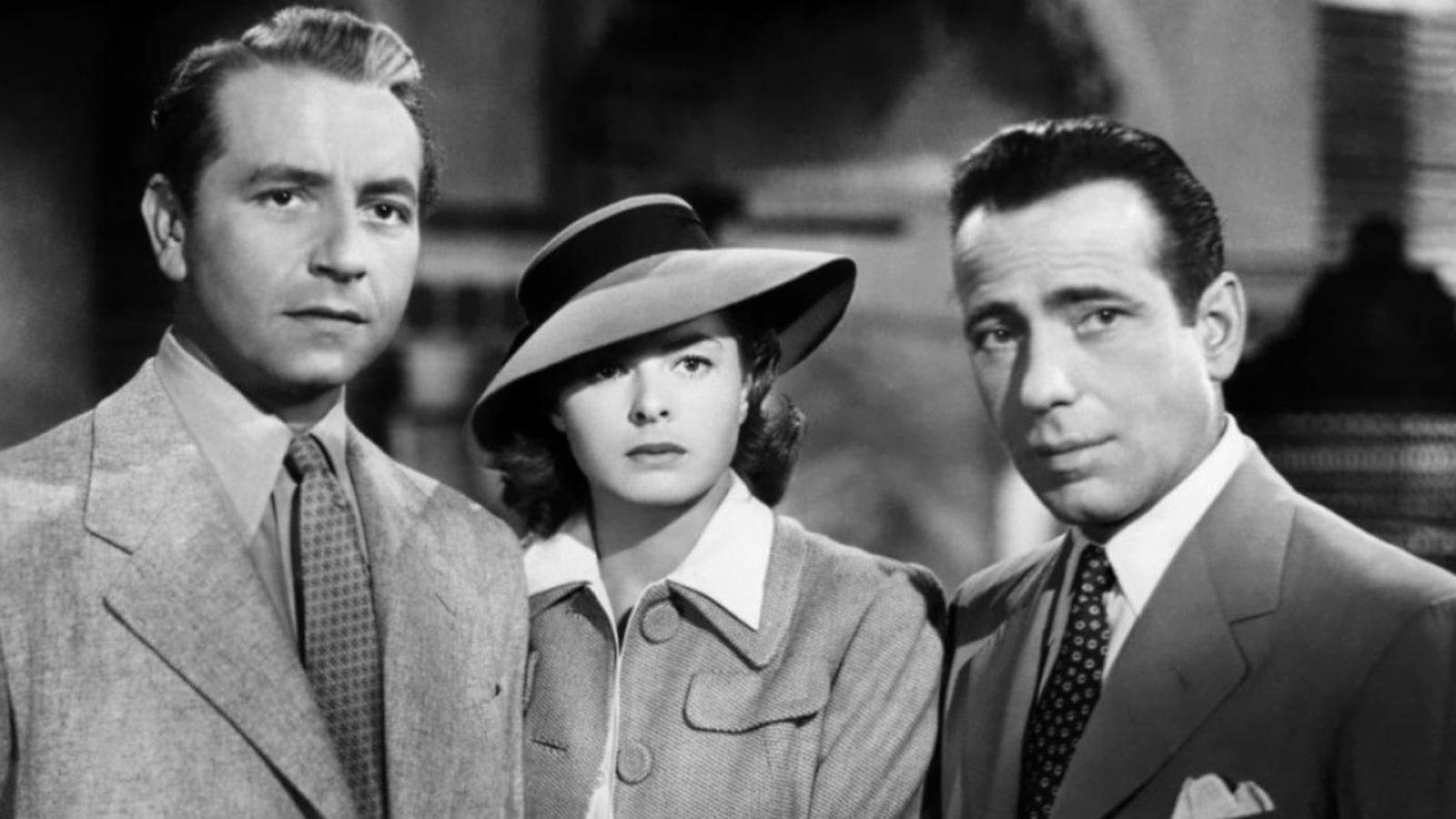 This classic film features a love triangle involving Rick Blaine (Humphrey Bogart), Ilsa Lund (Ingrid Bergman), and Victor Laszlo (Paul Henreid). Set during World War II, Ilsa must choose between her former lover Rick and her husband Victor. The film's enduring appeal isn't just about the love triangle but also about the difficult choices we make in times of conflict. "Casablanca" remains a testament to the power of love and sacrifice, proving that sometimes, we have to let go of the one we love for the greater good.