10 Unlikely Horror Movie Survivors We Never Expected to Make It Out Alive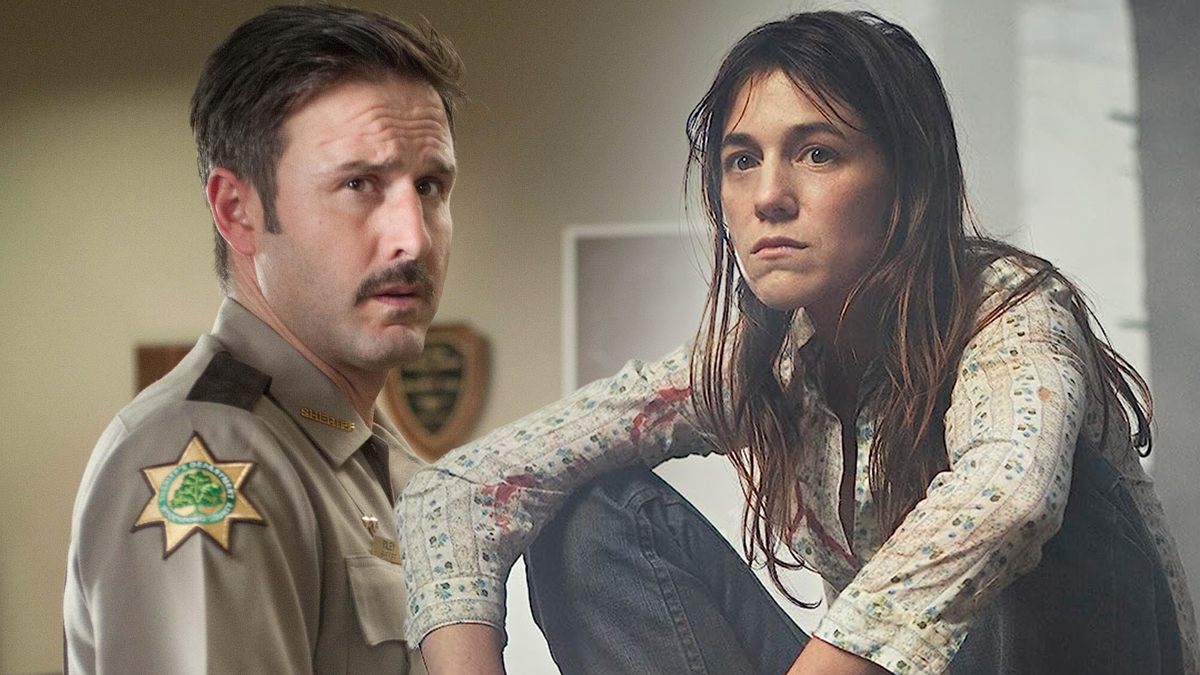 Surviving a horror movie is a mix of luck and skill, and while many characters fall victim, only the chosen few can defy the odds and make it to the end.
Here are 10 unexpected horror movie survivors who had you in doubt about their survival skills right from the start.
10. Bobby Dagen — Saw 3D (2010)
In Saw 3D, Sean Patrick Flanery's Bobby Dagen is a deceitful self-help guru who fails to save everyone trapped in a deadly Jigsaw game, including his wife. That's why when he gets to the final task, where he has to pierce himself with hooks in order to save the love of his life, Joyce, there's no doubt that Bobby will fail just like he did before.
After Joyce is boiled alive in a gruesome ancient source of torture, her undeserved fate makes it unexpected that Bobby is still the one who makes it to the end as the only survivor of Jigsaw's traps.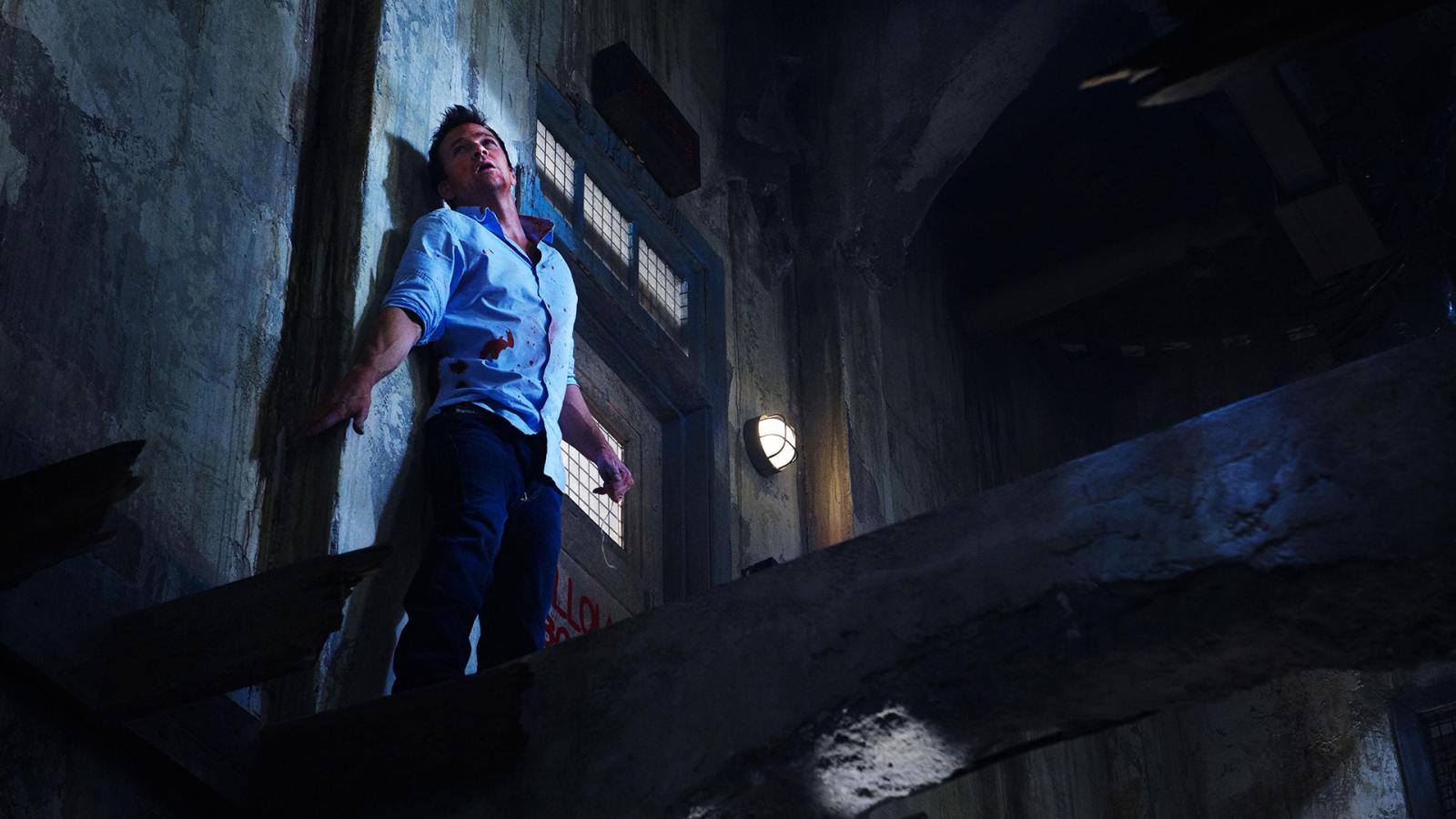 9. Kate Fuller — From Dusk Till Dawn (1996)
In this genre-mixing movie by Robert Rodriguez and Quentin Tarantino, Kate Fuller, played by Juliette Lewis, is taken hostage along with her brother and her father by a group of criminals on their way to Mexico. The situation takes a sudden turn for much worse when the group is introduced to the blood-soaked horrors of a vampire-infested Titty Twister bar.
Along with George Clooney's notorious Seth Gecko, young Kate manages to outlast all of her fellow bar mates, becoming one of only two to survive the vampire trap.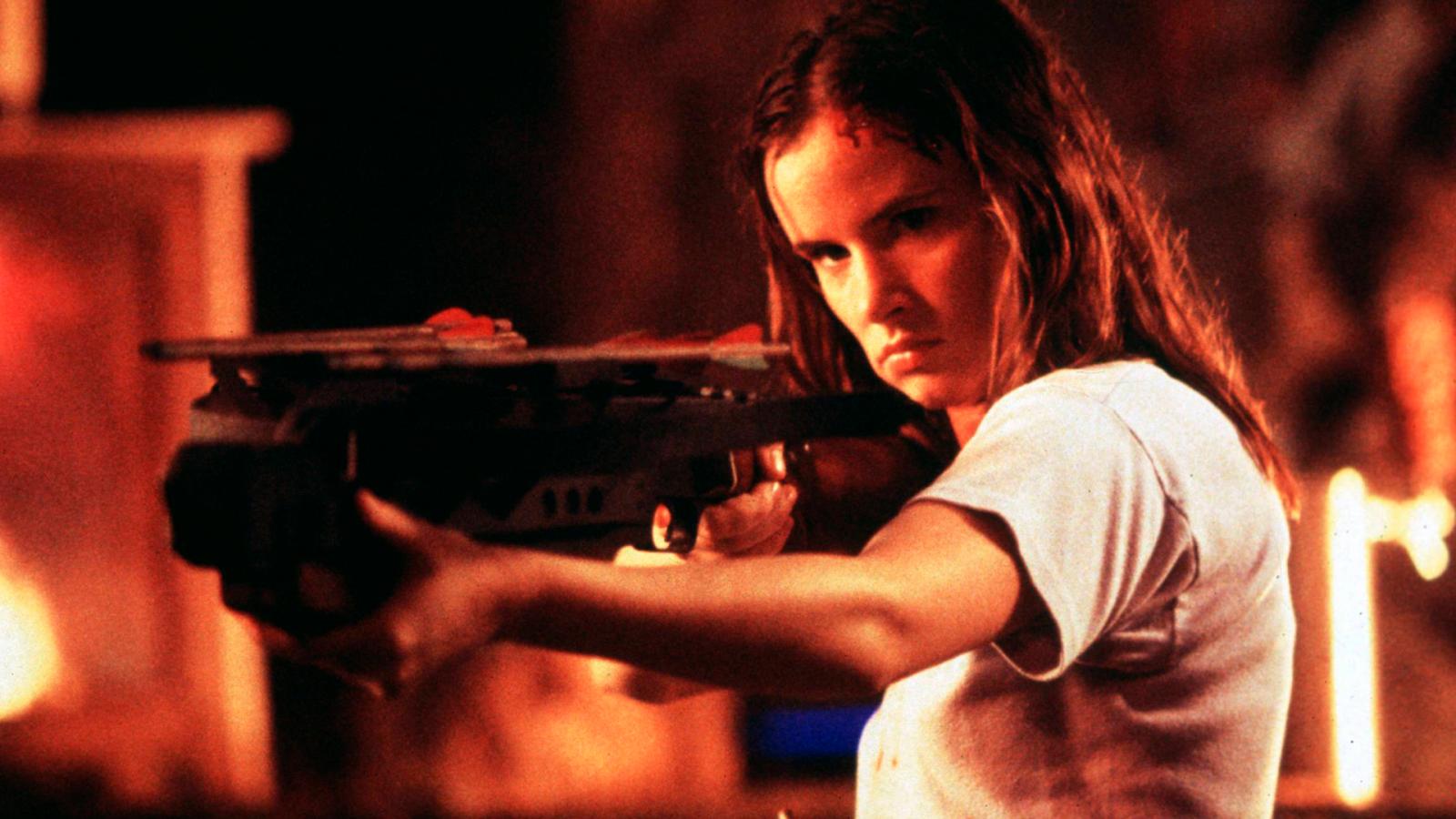 8. Karla Wilson — I Still Know What You Did Last Summer (1998)
Brandy Norwood's charisma and resilience played a role in Karla's survival, and there's no denying that she's a Final Girl of the I Know What You Did Last Summer's sequel. Along with her friend Julie James, portrayed by Jennifer Love Hewitt, Karla falls prey to a fishhook-wielding killer from the first installment after they are trapped on the island.
Karla's bravery and determination to survive shine through as she confronts the killer, loses her boyfriend, and encounters multiple deaths. Despite the odds, Karla defies expectations and lives to tell the tale alongside Julie, marking her as an unlikely but triumphant survivor.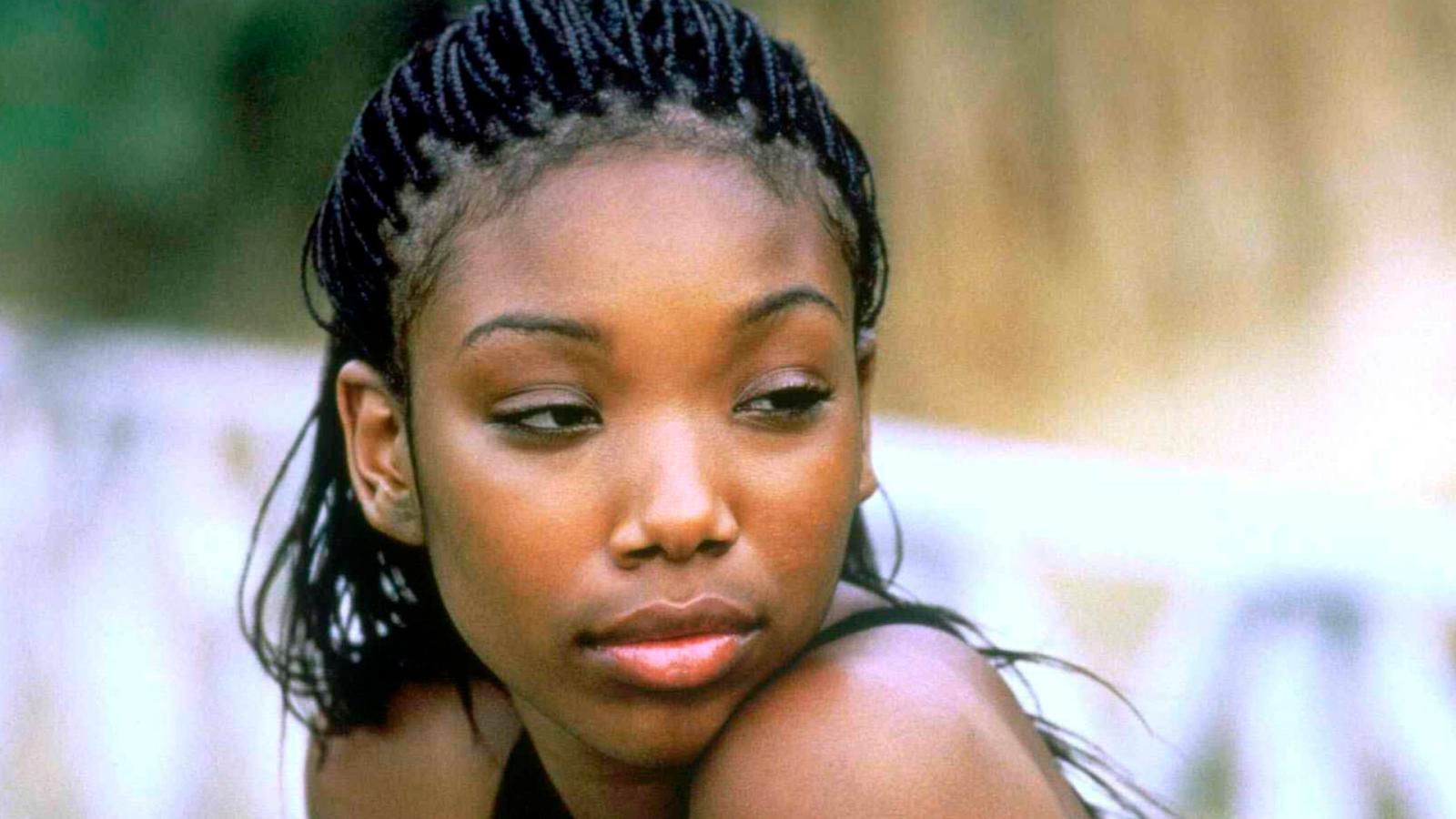 7. Wallace Bryton — Tusk (2014)
Justin Long plays Wallace Bryton in Kevin Smith's bizarre and disturbing horror film Tusk.
The movie follows an arrogant podcast host who embarks on a surreal and terrifying journey when he is kidnapped and subjected to body modification by a madman.
Wallace's transformation into the tusked beast leaves him living as a wretched animal, seemingly stripped of his humanity, as instead of being mercifully killed, he is sent to a wildlife sanctuary to live as a walrus. His survival leads to one of the worst fates in horror, as he might have been better off not having made it to the end.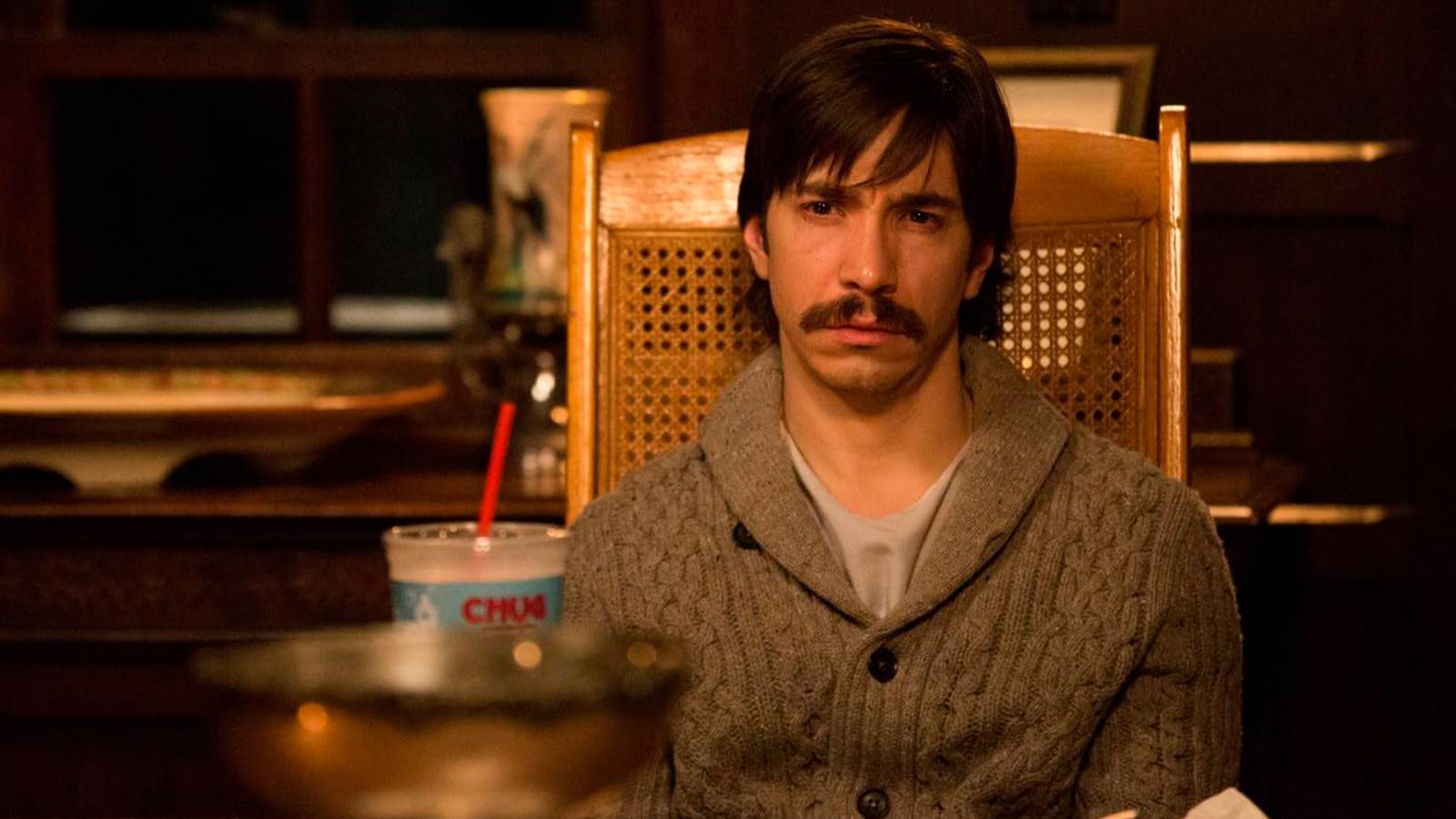 6. Paxton Rodriguez — Hostel (2007)
Based on true events, Eli Roth's torture horror introduces Jay Hernandez's character Paxton Rodriguez to the cruel world of hedonism in a Slovakian hostel. Initially an arrogant and unlikable character, Paxton emerges as the only survivor of the brutal torturing games.
Though his character evolves significantly over the course of the movie due to the torment he endures, this subversion goes against the common horror trope where the most virtuous character, in this case Paxton's friend Josh, typically prevails.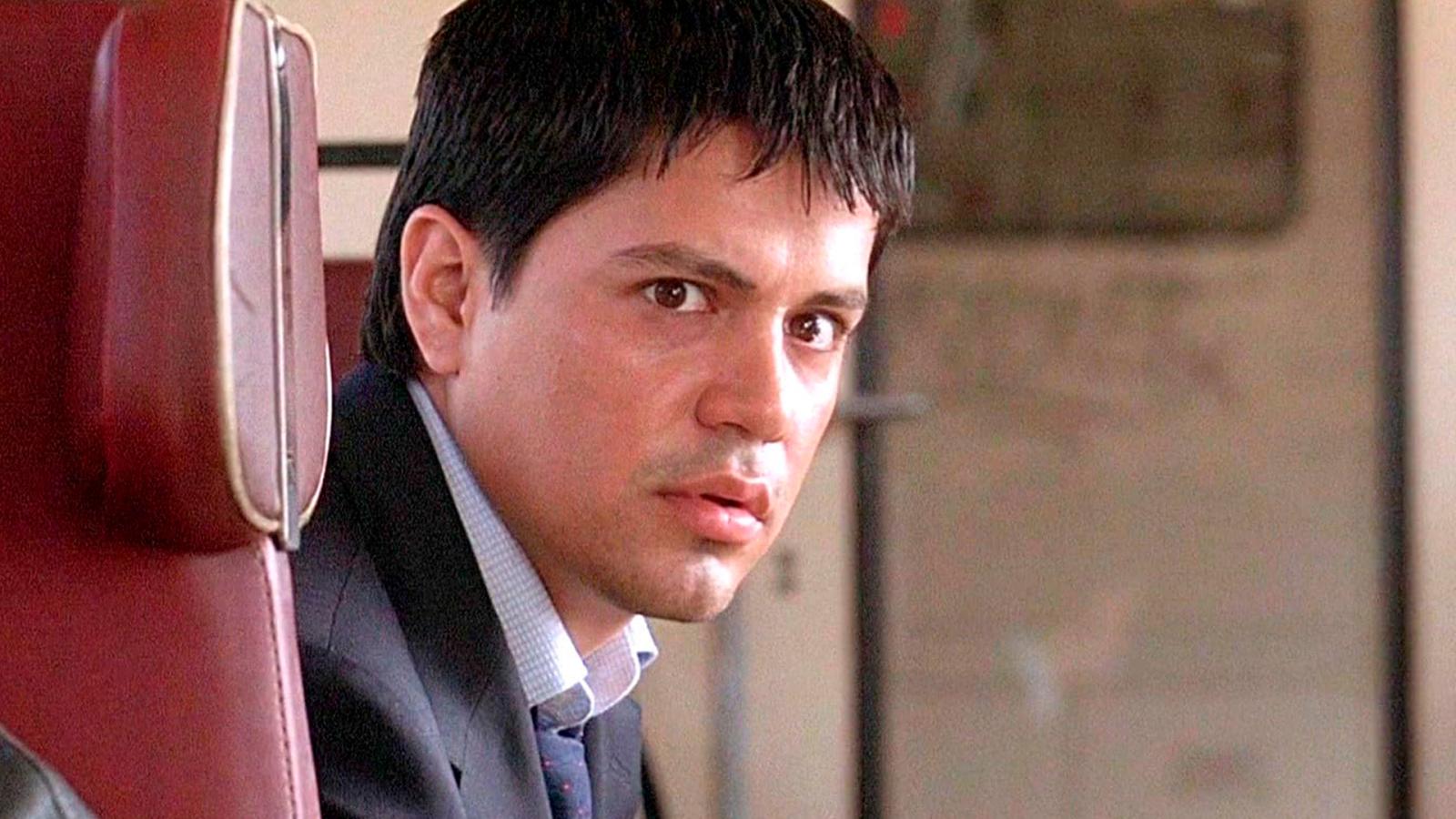 5. He — Antichrist (2009)
In Lars von Trier's horror masterpiece Antichrist, Willem Dafoe's character, known simply as He, is subjected to horrific experiences at the hands of his wife that make it seem unlikely that he will survive.
However, in spite of the unimaginable tortures and injuries inflicted on him by his wife, She, who descends into madness and violence after the loss of their son, He is able to break free and survive by strangling his wife and burning her.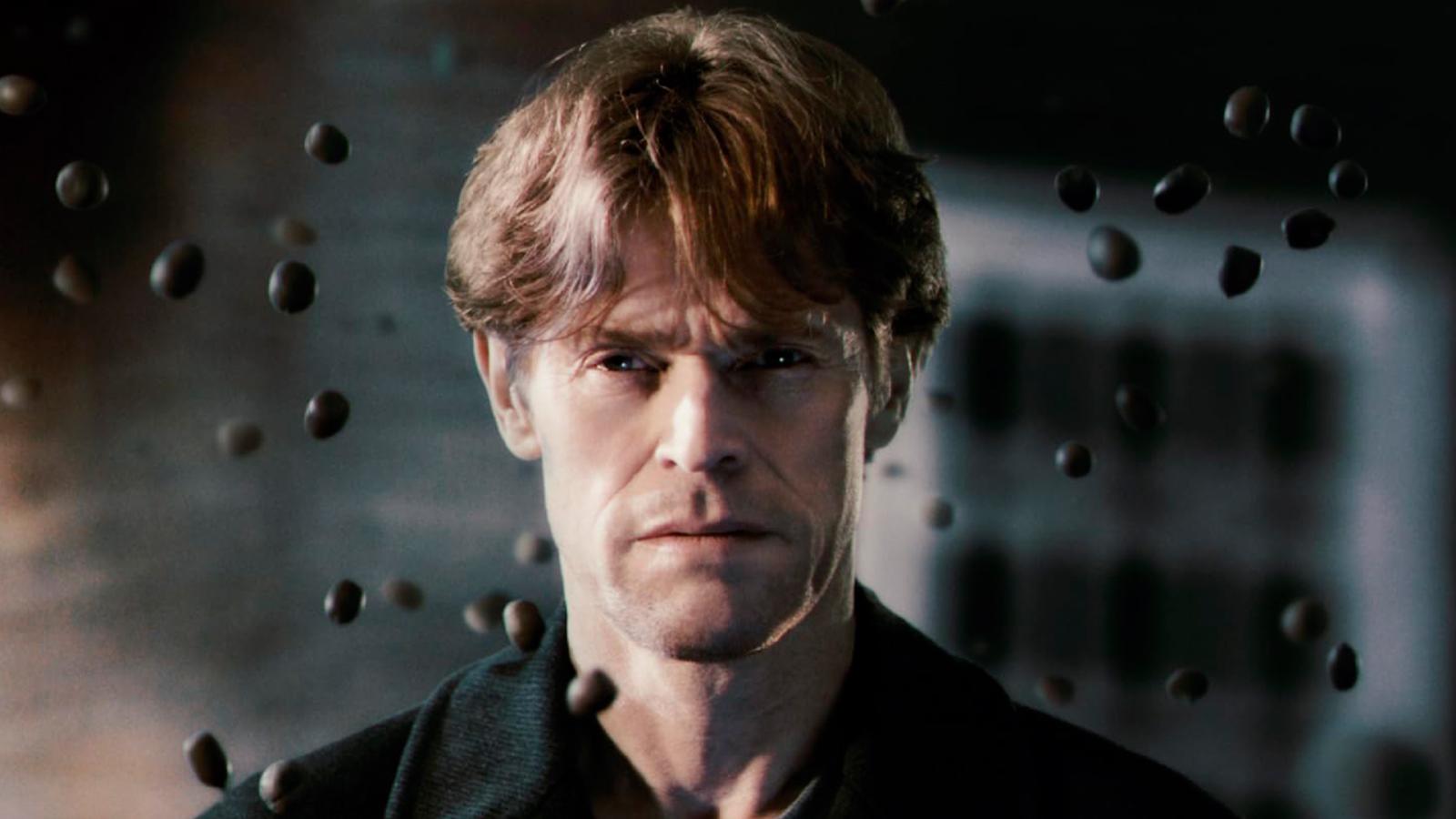 4. Dewey Riley — Scream (1996)
Despite his vulnerability as a deputy, David Arquette's Dewey survives several encounters with the Ghostface Killer through a combination of courage and luck. Although Dewey's first encounter with Ghostface in the original Scream movie was intended to be a fatal stabbing, Wes Craven and the test audience's affection for the character led to an additional scene showing Dewey's survival.
Even though we lost the good-hearted Deputy Sheriff of Woodsboro in the 25th-anniversary massacre of Scream 5, Dewey has forever established himself as a worthy survivor in the horror genre.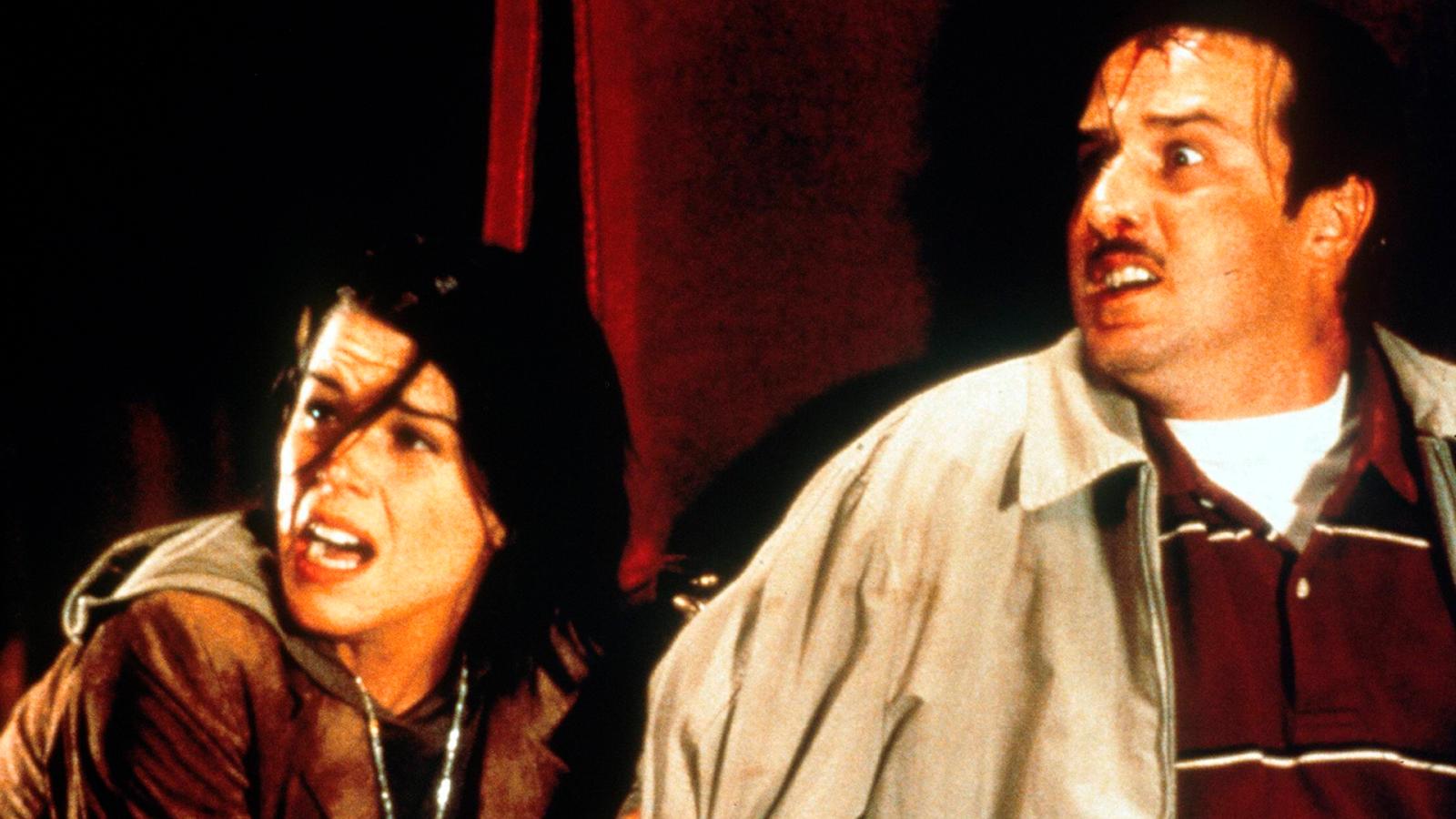 3. Unnamed Mother — The Mist (2007)
Laurie Holden's character, known only as the Unnamed Mother, is faced with unimaginable horrors in the fog-shrouded world of Stephen King 's adaptation of The Mist. Trapped in a grocery store as the Mist descends on the town of Maine, she is determined to make it back to her children.
Despite warnings from others, she ventures out into the mist alone, and we all think we'll never see her again. In the end, however, she is seen in a truck filled with survivors, accompanied by her two children, suggesting that she has successfully reached her destination.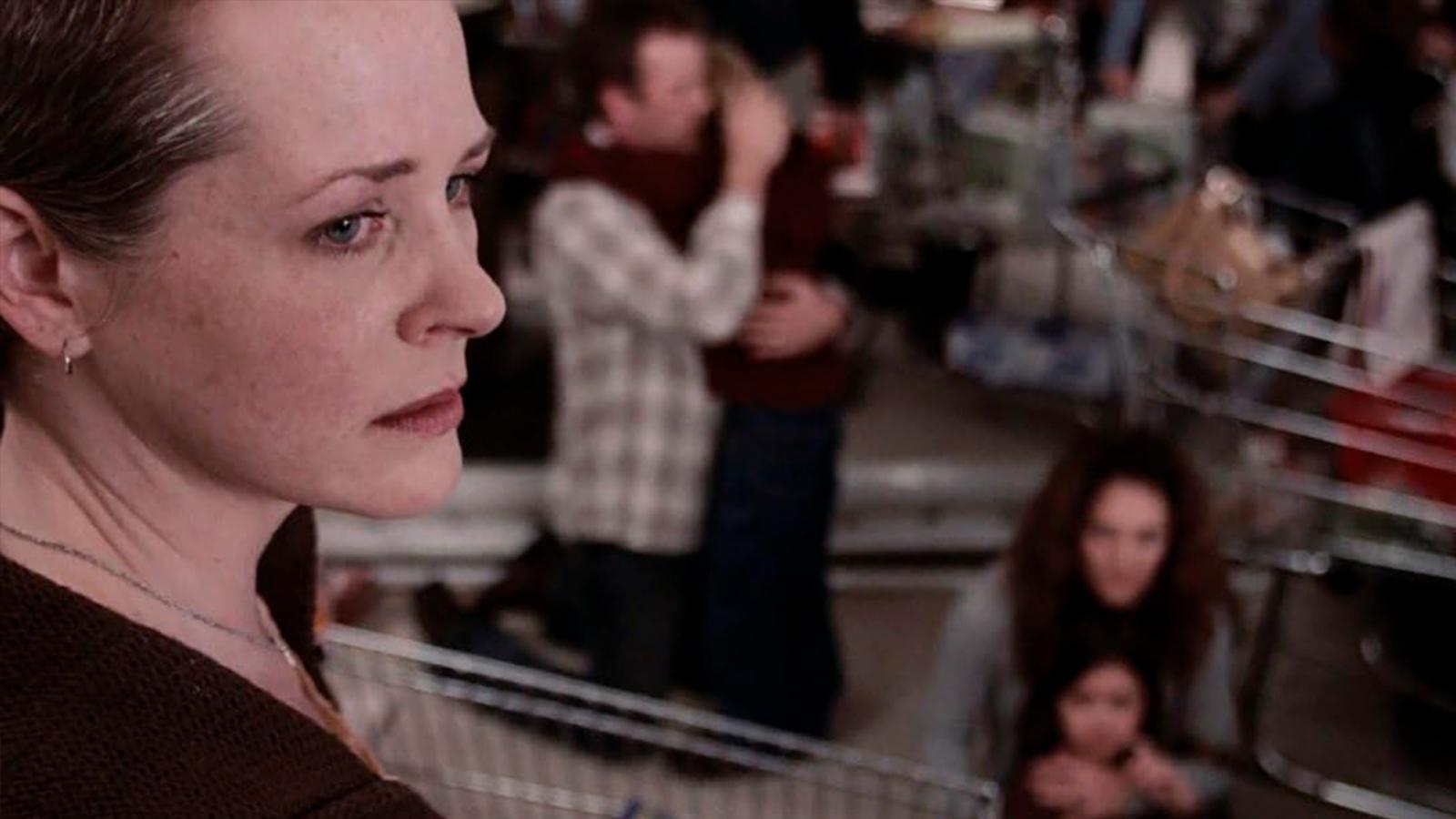 2. Zoey Davis — Escape Room (2019)
Taylor Russell's character, Zoey Davis, is the central figure in the thrilling horror of Adam Robitel, Escape Room. Among the six strangers trapped in a deadly game, the smart and serious Zoey is clearly set up to be the Final Girl, following the typical horror trope.
Zoey's intelligence, resourcefulness, and problem-solving skills prove essential to surviving a series of deadly puzzles, as she even manages to outsmart a PTSD-addled war veteran Amanda.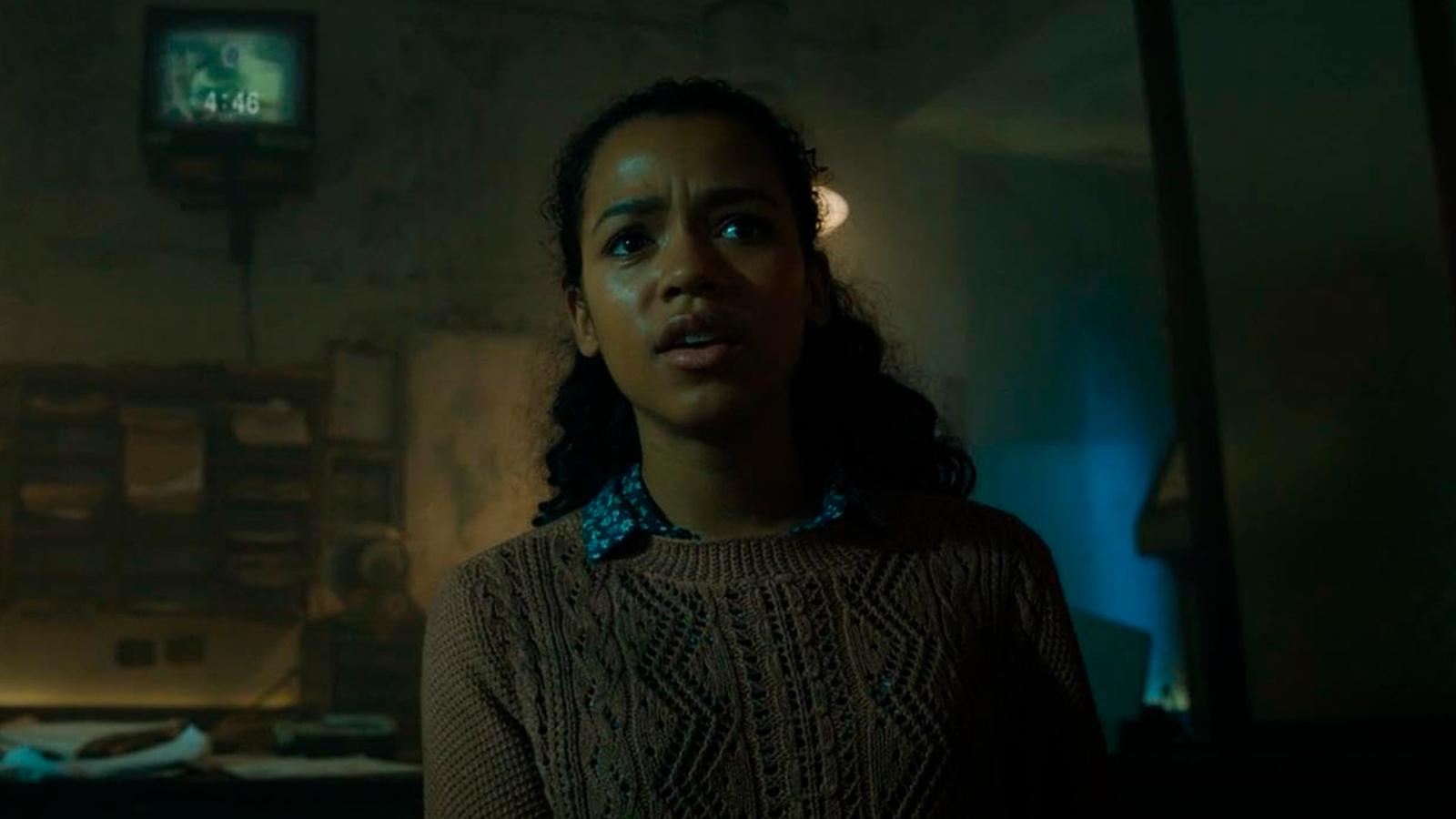 1. Sally Hardesty — The Texas Chainsaw Massacre (1974)
Marilyn Burns' portrayal of Sally Hardesty in Tobe Hooper's seminal horror film The Texas Chain Saw Massacre is a defining example of a Final Girl. From narrowly escaping Leatherface's chainsaw terror to enduring his deranged family's gruesome dinner scene, Sally's journey is an endless nightmare.
But her relentless quest to survive and her harrowing escape is a testament to her wit and determination in the face of unimaginable terror, making her one of the most enduring survivors in horror history.