10 War Films That'll Make Your Sibling Rivalries Seem Petty
Here are ten epic war films that make even the fiercest of sibling rivalries seem, well, kinda silly in comparison.
1. "Hacksaw Ridge" (2016)
Meet Desmond Doss, a real-life superhero without a cape or mask. Amidst the savagery of Okinawa during World War II, Doss refuses to bear arms due to his religious beliefs. Instead, as a medic, he rescues 75 soldiers without firing a single shot. It's less "shoot 'em up", more "pick 'em up". With unwavering determination, one man proves that heroes come in all shapes and sizes. Now, if that doesn't put that spat you had with your bro over the TV remote into perspective, what will?
2. "Full Metal Jacket" (1987)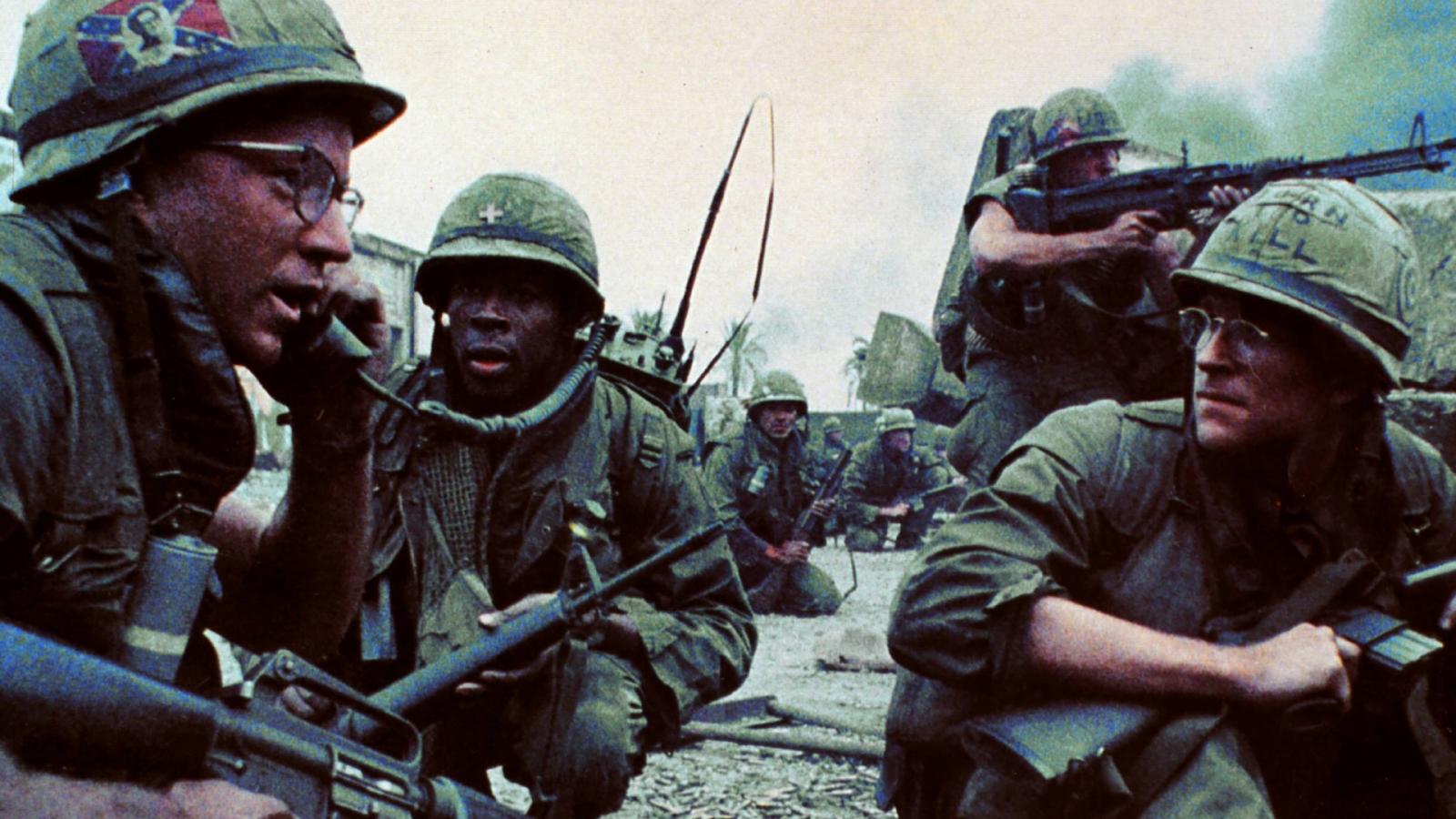 "Hello, Vietnam!", a phrase screamed amidst chaos. The film divides into two almost contrasting parts. Initially, it's all about Marine recruits, particularly Private Pyle, as they endure hellish boot camp training led by a devilishly strict drill instructor. Snap, things change! Second half? Urban warfare in Vietnam, embodying the haunting brutality of conflict. The city battles, they sure redefine the term "neighborhood squabble", don't they?
3. "Apocalypse Now" (1979)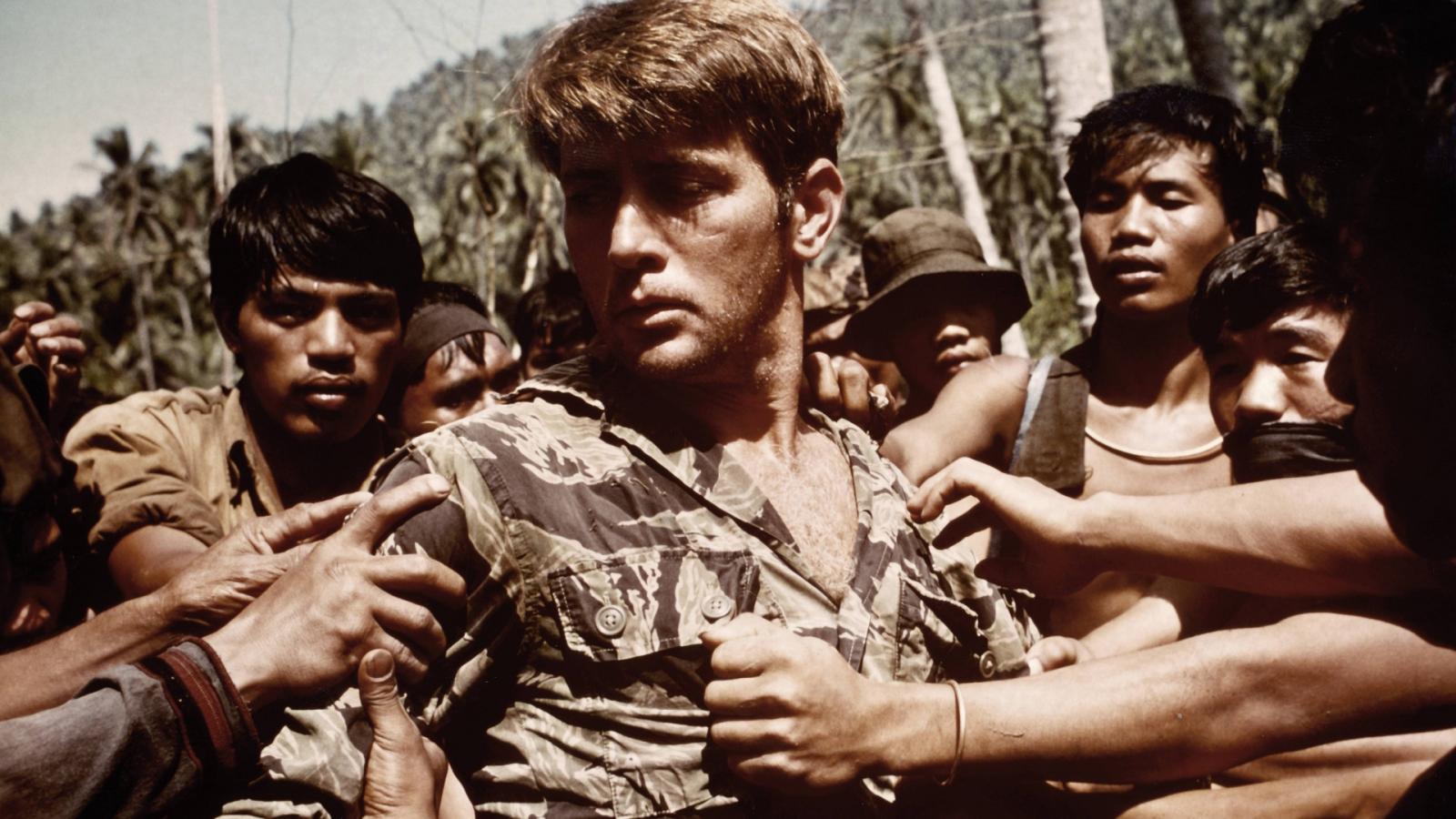 Imagine this – the Vietnam War's eerie backdrop painted with a dose of sheer insanity. Captain Benjamin L. Willard gets a strange mission; eliminate Colonel Kurtz, a rogue American colonel who's gone bonkers and set himself up as a god amongst locals. River journey? Check. Mystical encounters? Check. As Willard sails deeper into the heart of darkness, the line between good and evil blurs. It's less 'find and rescue', more 'hunt or be hunted'. Food for thought: what's the real apocalypse here?
4. "Black Hawk Down" (2001)
A simple mission, they said. It would be over in a few hours, they said. In Mogadishu, Somalia, a task force of elite US soldiers is dispatched to capture key figures in a local warlord's regime. But what's this? Two Black Hawk helicopters down? A city erupts in chaos as the mission spirals out of control. Picture this: an intense, street-by-street, house-by-house battle, where it's challenging to distinguish friend from foe. Talk about a rough day at the office!
5. "The Thin Red Line" (1998)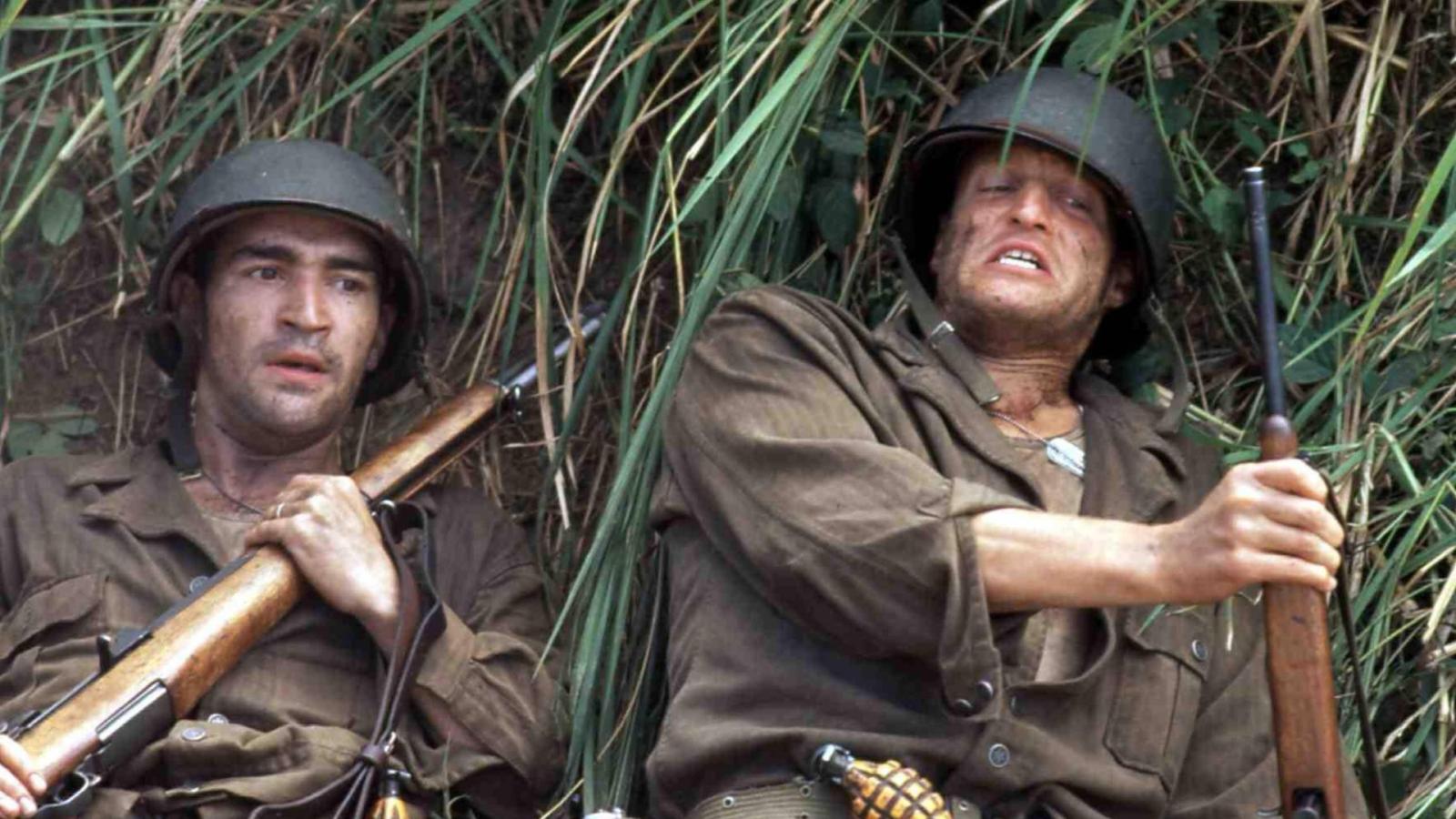 Close your eyes. Picture an untouched paradise – serene, beautiful, almost heavenly. Now, paint that paradise with the terrors of World War II. C Company is tasked with capturing a pivotal hill from Japanese forces in Guadalcanal. Personal tales weave a canvas of unique perspectives. The line between soldier and nature blurs. Is it a war film, a philosophical exploration, or a poetic ode to Mother Earth? Who knows?
6. "1917" (2019)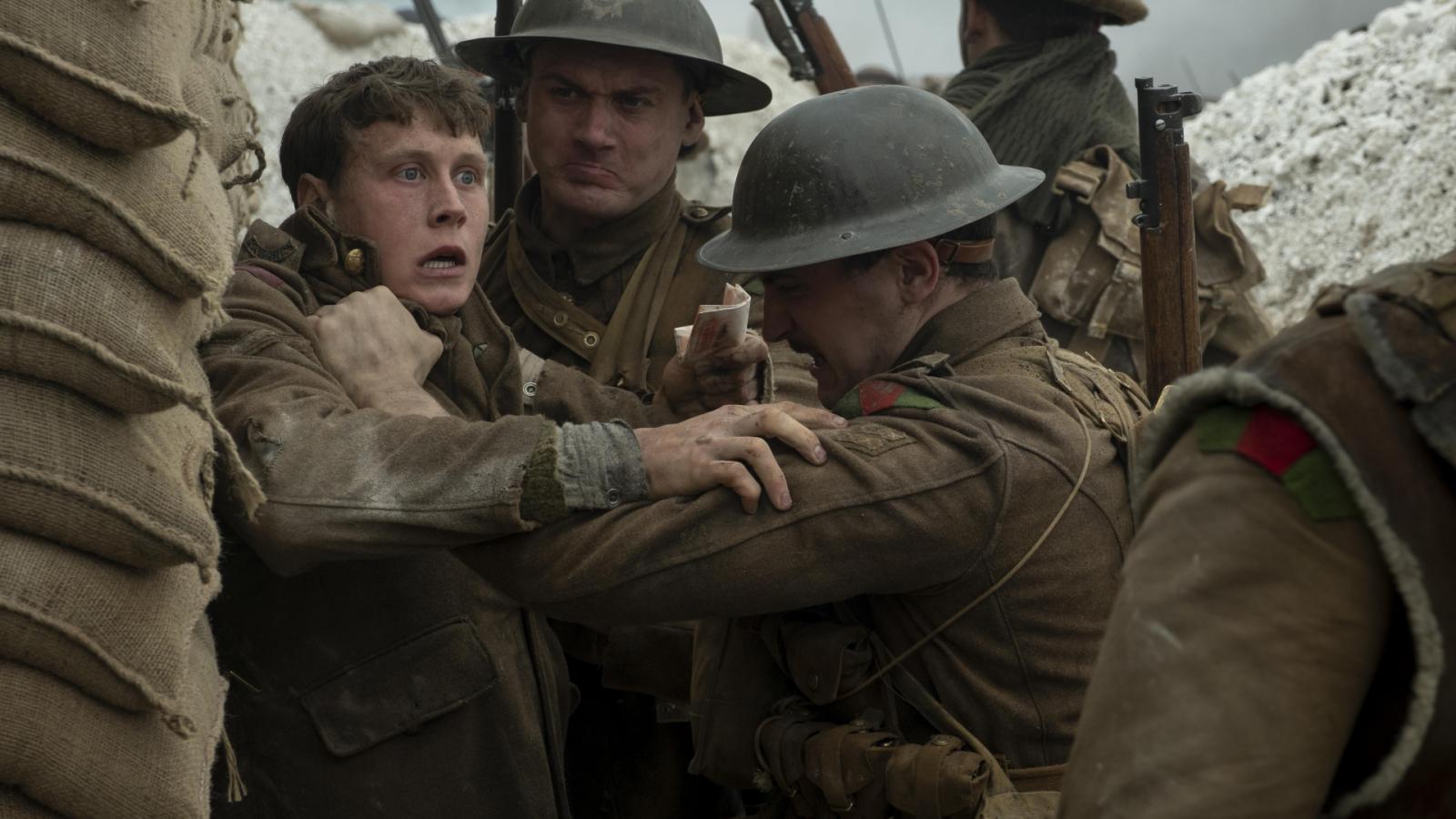 Two young British soldiers, Lance Corporals Blake and Schofield. A race against time. Their mission is to deliver a message to save 1,600 men from walking into a death trap set by Germans. Breathtaking long shots bring the immediacy and claustrophobia of trench warfare to life. Each tick of the clock, every step they take, is the difference between life and death. Ever been late delivering something? This takes "urgent delivery" to another level.
7. "Platoon" (1986)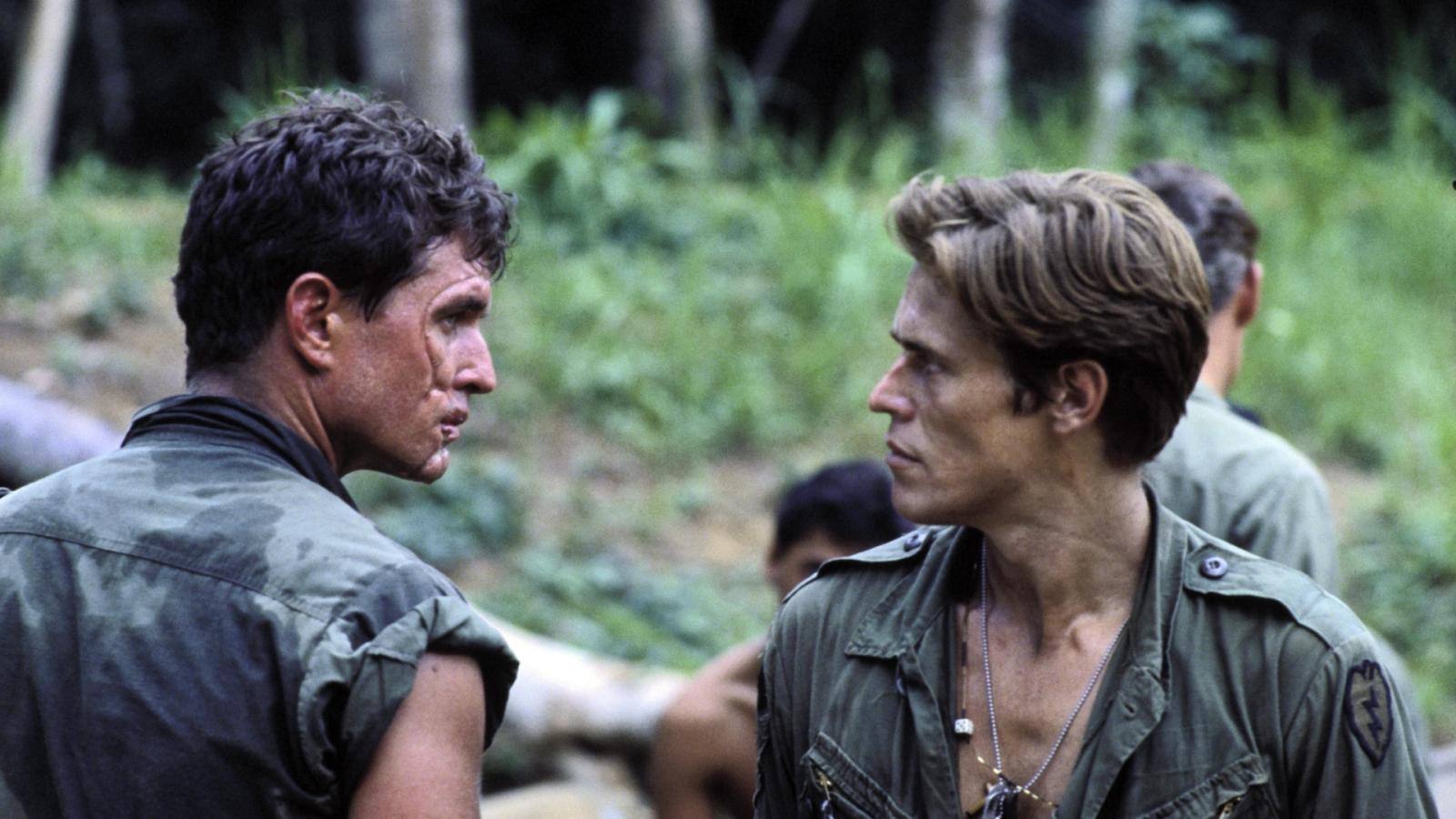 If someone ever said war was simple, they probably never saw "Platoon". The movie, set in Vietnam, dives deep into the life of a young recruit, Chris Taylor. Amidst the horrifying battles with enemy forces, he discovers another battle, one within his platoon. Two sergeants – the compassionate Elias and the malevolent Barnes – symbolize the war's conflicting natures. Caught between two worlds, which side will Taylor choose? Sometimes, the real enemy is hiding in plain sight.
8. "Dunkirk" (2017)
Land, sea, and air. The film dances between these three stages of the desperate evacuation of Dunkirk in World War II. Soldiers, trapped on a beach, dodging enemy fire from every direction. Civilians in boats, coming to the rescue, displaying unparalleled bravery. And in the air? Royal Air Force pilots engage in heart-stopping dogfights. A three-part symphony of survival, hope, and raw courage. You ever tried organizing a family beach day? This might make you rethink the definition of "complicated."
9. "Braveheart" (1995)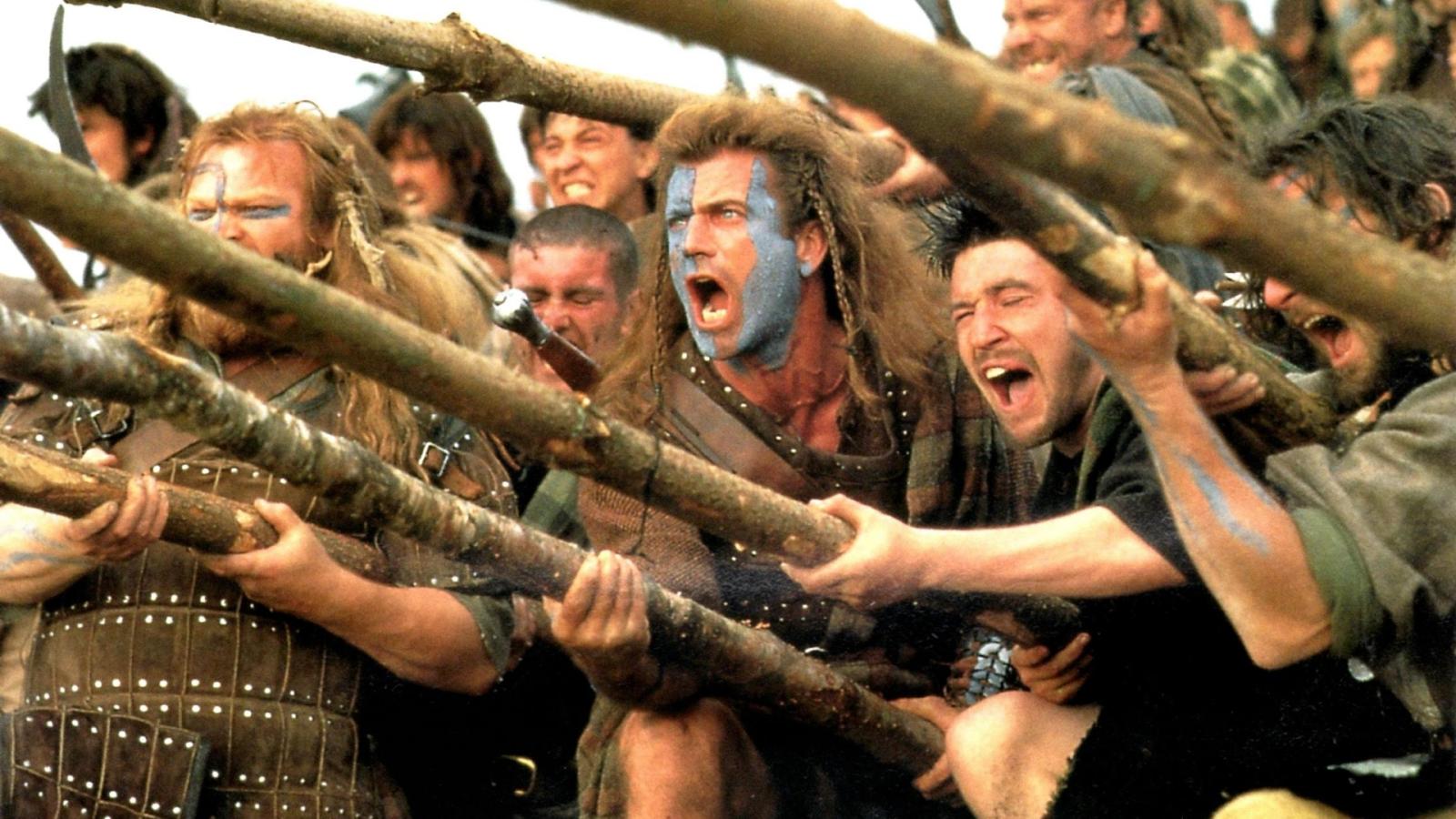 Let's switch to Scotland: land of kilts, bagpipes, and… vengeful warriors? "Braveheart" tells the tale of William Wallace, a Scottish patriot hell-bent on avenging his wife's death and securing Scotland's freedom from English rule. Grand battles, heart-wrenching betrayals, and passionate speeches galore. Remember that shout, "They may take our lives, but they'll never take our freedom!"? Chills, right? But be warned, this one's not for the faint-hearted.
10. "Saving Private Ryan" (1998)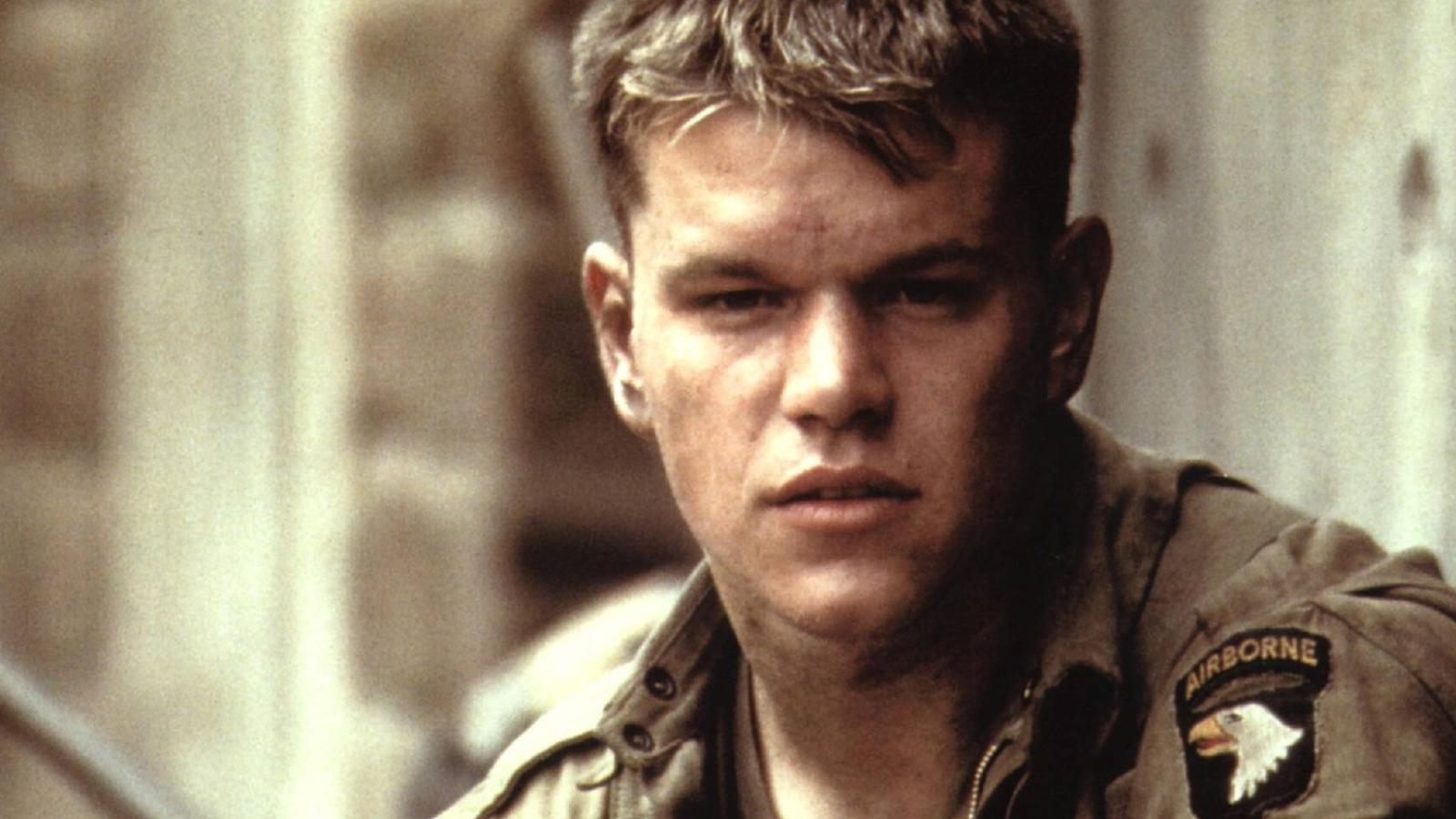 Hey, remember that one film with the intense beach landing scene? It's hard to forget. Our story here revolves around Captain John Miller (Tom Hanks) and his squad. They're assigned the (seemingly) impossible mission of finding Private James Francis Ryan in war-torn France. Why? Well, all of his brothers died in combat, and Big Army wants him home safe. Across a dangerous journey, they confront dilemmas of morality and the brutal realities of warfare. Do they find him? Guess you'll have to watch to find out!