12 Failed Movie Franchises That Hollywood Wants Us to Forget
Not everything needs to be turned into a franchise, seriously, just stop.
1. The Golden Compass (2007)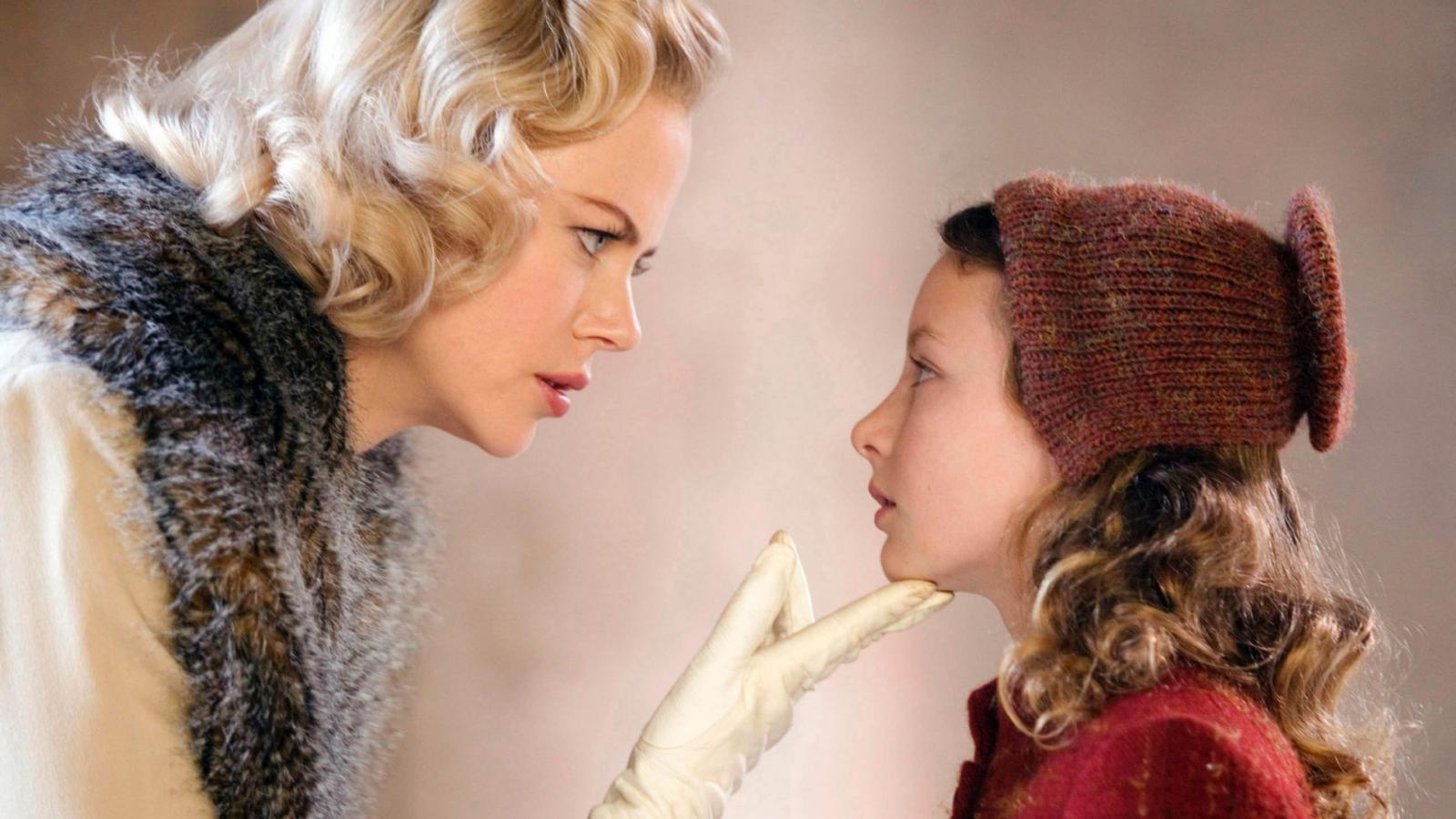 This film had all the elements of a potential blockbuster: an A-list cast (including Nicole Kidman and Daniel Craig ), a budget north of $180 million, and source material from a beloved book series. What could possibly go wrong? Apparently, a lot. The film received mixed reviews (43% on Rotten Tomatoes), with many critics claiming it failed to capture the magic of Philip Pullman's novel. Despite a worldwide box office total of nearly $372 million, the film's underwhelming performance in the U.S. and lukewarm critical response led New Line Cinema to abandon plans for the sequels.
2. The League of Extraordinary Gentlemen (2003)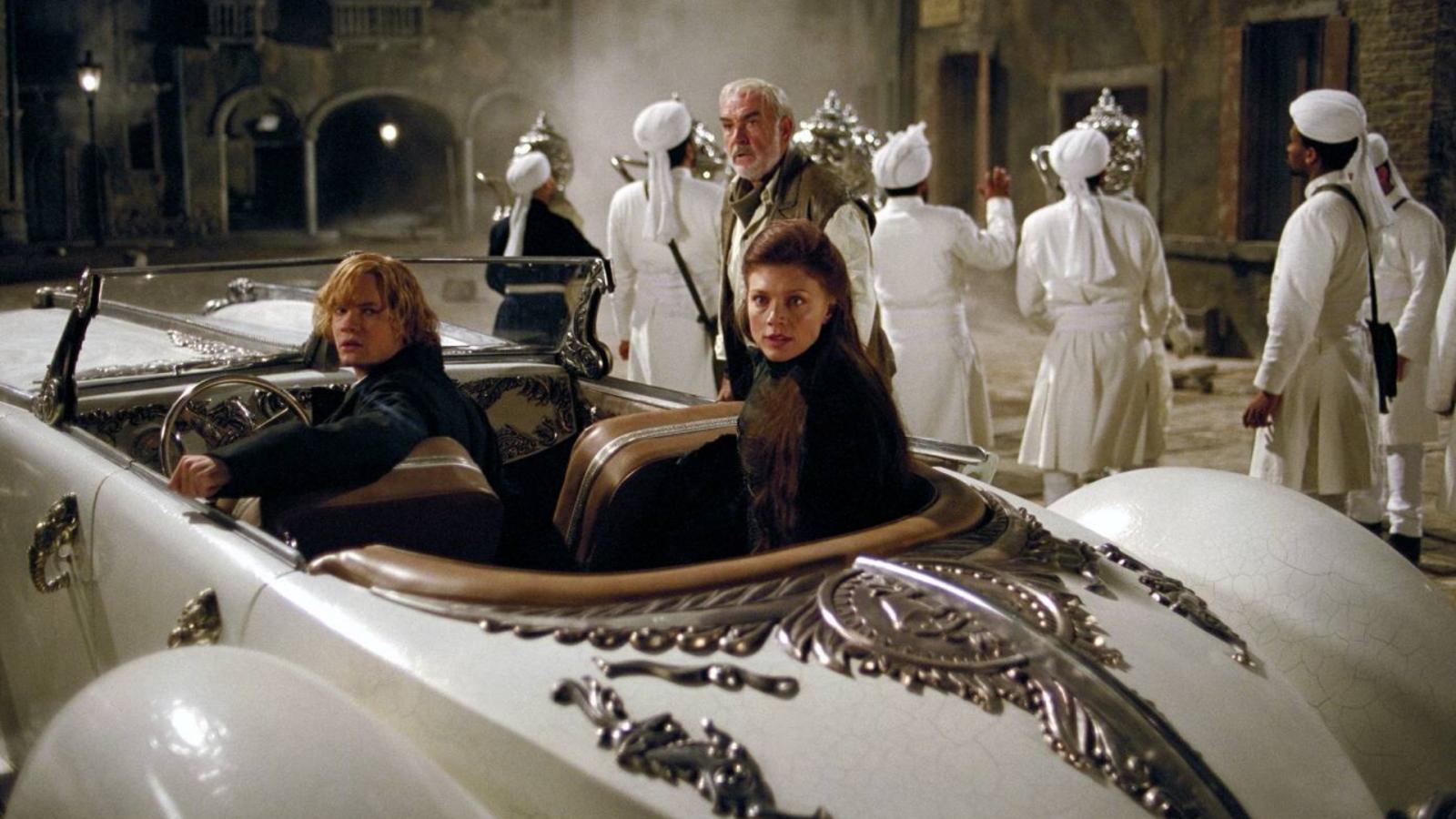 Intended to be a thrilling ensemble piece, The League of Extraordinary Gentlemen brought together famous literary characters like Allan Quatermain, Captain Nemo, and Dorian Gray. Sadly, the movie turned out to be less 'extraordinary' and more 'excruciatingly bad'. Critics savaged it with a 17% rating on Rotten Tomatoes, and the $66 million domestic box office was well below expectations. The poor response essentially torpedoed Sean Connery's career, as he retired from acting after this film.
3. The Mortal Instruments: City of Bones (2013)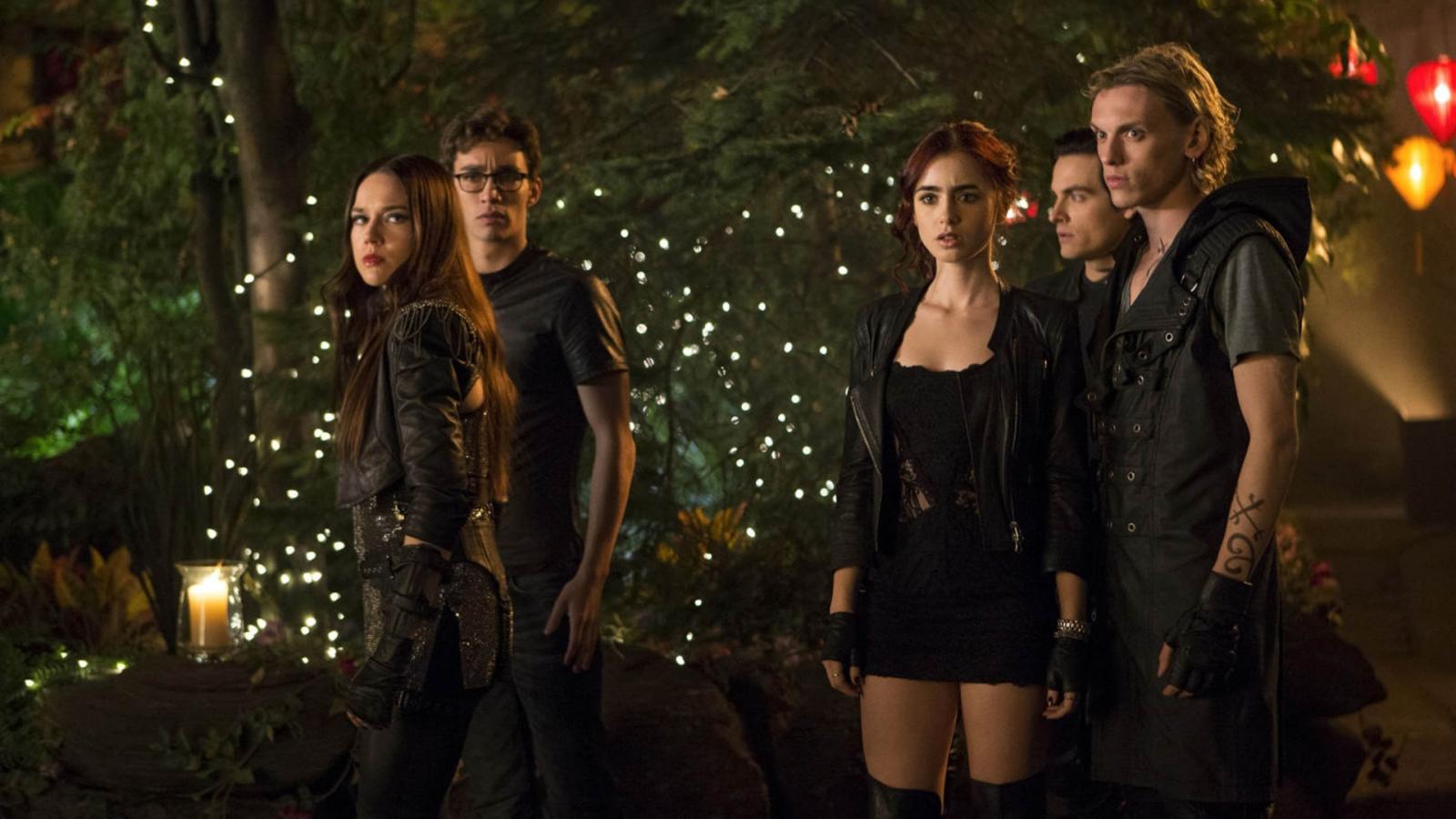 Based on Cassandra Clare's best-selling series, Hollywood had high hopes for this potential franchise. But despite a promising premise and a built-in fan base, the film floundered. With a Rotten Tomatoes rating of 13%, critics lambasted the film for its over-reliance on genre clichés and lack of originality. It grossed just over $31 million domestically against a $60 million budget, and even dedicated fandom wasn't enough to salvage that.
4. I, Frankenstein (2014)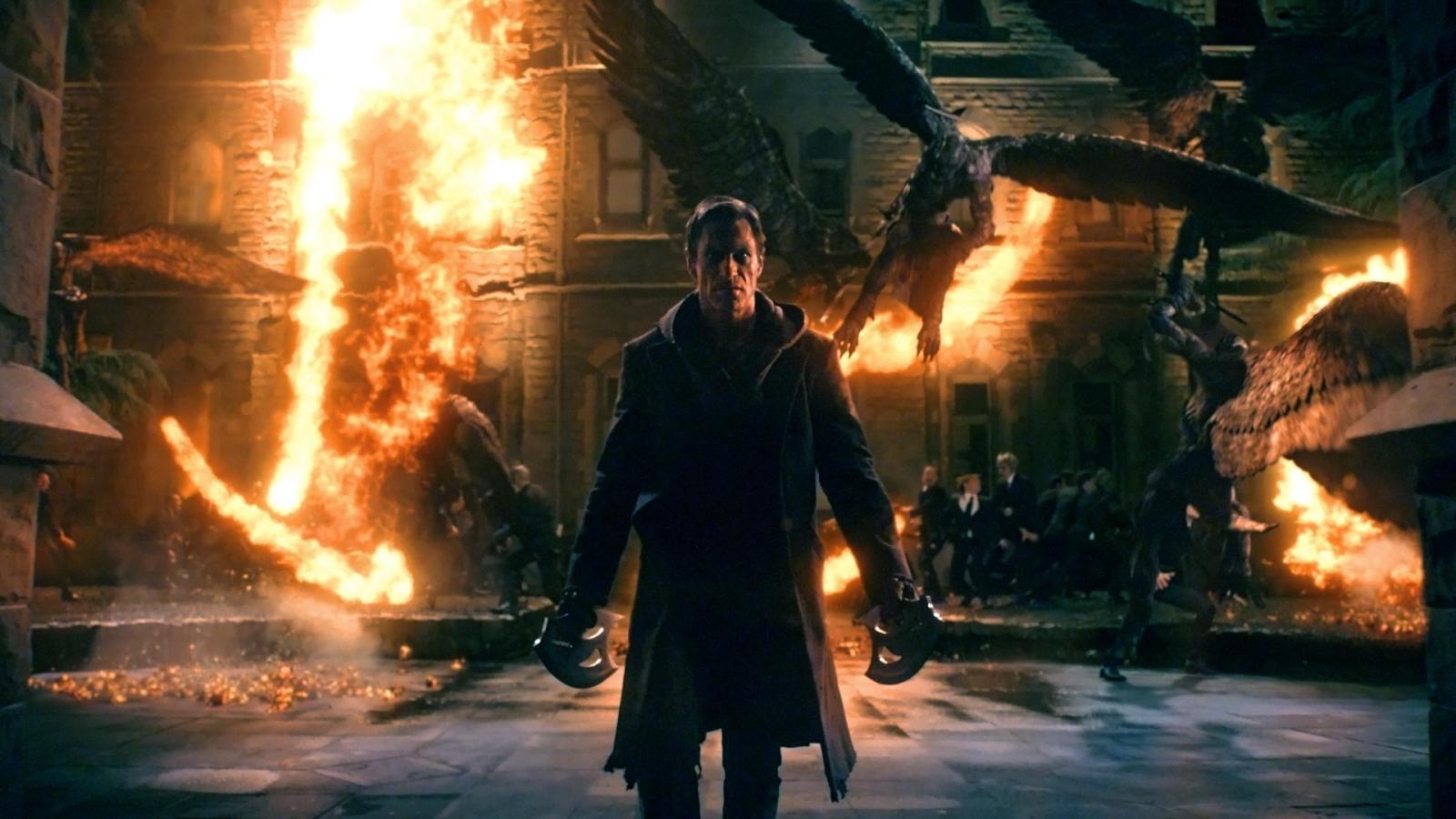 I, Frankenstein, was a modern take on Mary Shelley's classic monster. Designed to kick-start a franchise, the film envisioned Frankenstein's creature caught up in an eternal battle between gargoyles and demons. Unfortunately, critics and audiences found little to love in this gothic action flick. It scored a measly 5% on Rotten Tomatoes and barely recouped its budget with a $71 million worldwide gross. Unsurprisingly, plans for sequels quickly evaporated, and Hollywood has since left Frankenstein's monster to his eternal rest.
5. Eragon (2006)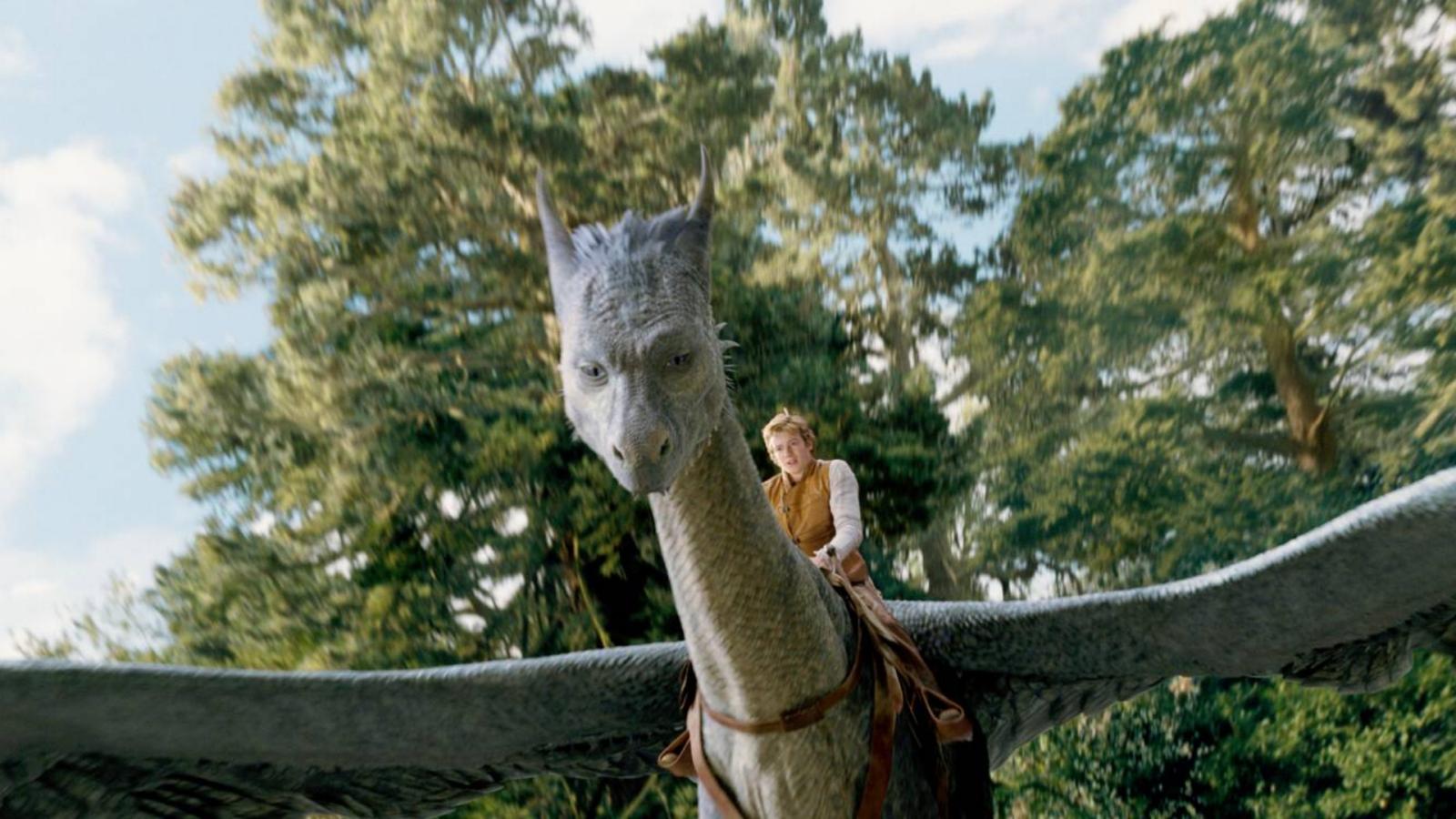 In the early 2000s, Hollywood was clamoring for the next big fantasy franchise, and Eragon, based on Christopher Paolini's popular novel, seemed to hold enough potential. With its tale of a young farm boy who discovers a dragon's egg and becomes a Dragon Rider, it aimed to be a new Lord of the Rings. However, the film ended up being a far cry from Middle Earth. Critics panned it, handing it a 16% rating on Rotten Tomatoes. They cited poor character development, lackluster performances, and a derivative plot. Despite a modestly successful box office of $249 million worldwide, its disappointing critical response and poor reception from fans of the books ensured that the remaining books in the series would not see a silver screen adaptation.
6. Fantastic Four ( 2015)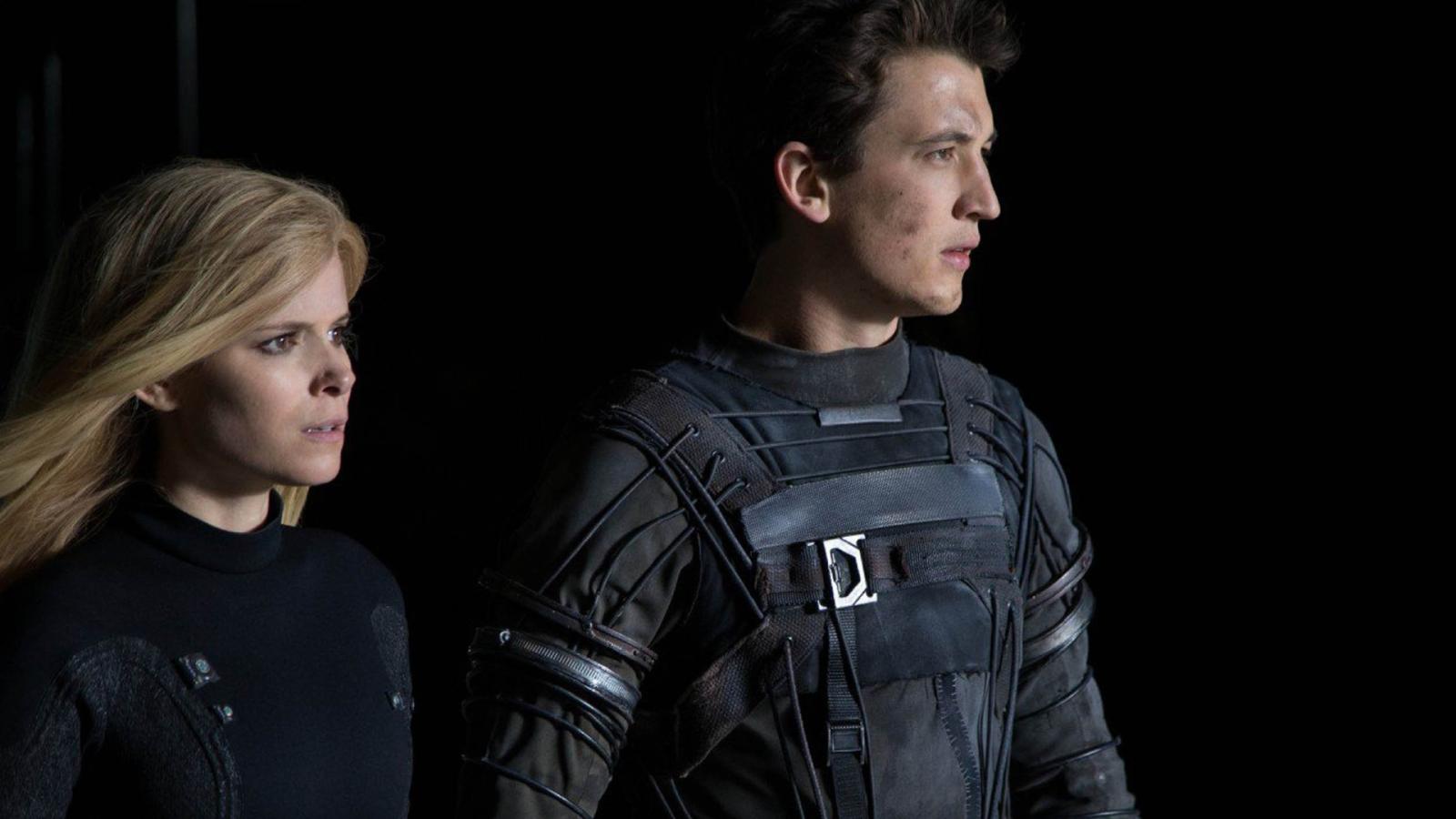 In 2015, Marvel's first family received their second attempt at a franchise in Fantastic Four. Directed by Josh Trank and featuring a talented young cast, the film promised a fresh, darker take on the superhero team. However, due to a combination of production troubles, studio interference, and a last-minute rewrite, the film came out a disjointed mess. It currently sits at a painful 9% on Rotten Tomatoes. Its box office performance was equally poor, grossing only $167 million worldwide against a production budget of $120 million. Not only did this iteration of the Fantastic Four fail to launch a franchise, but it also made Hollywood reconsider future plans for Marvel's first family. We might get yet another attempt at re-introducing Fantastic Four into the Marcel Cinematic Universe, but, to be honest, as of late MCU got enough on its plate without these four.
7. The Last Airbender (2010)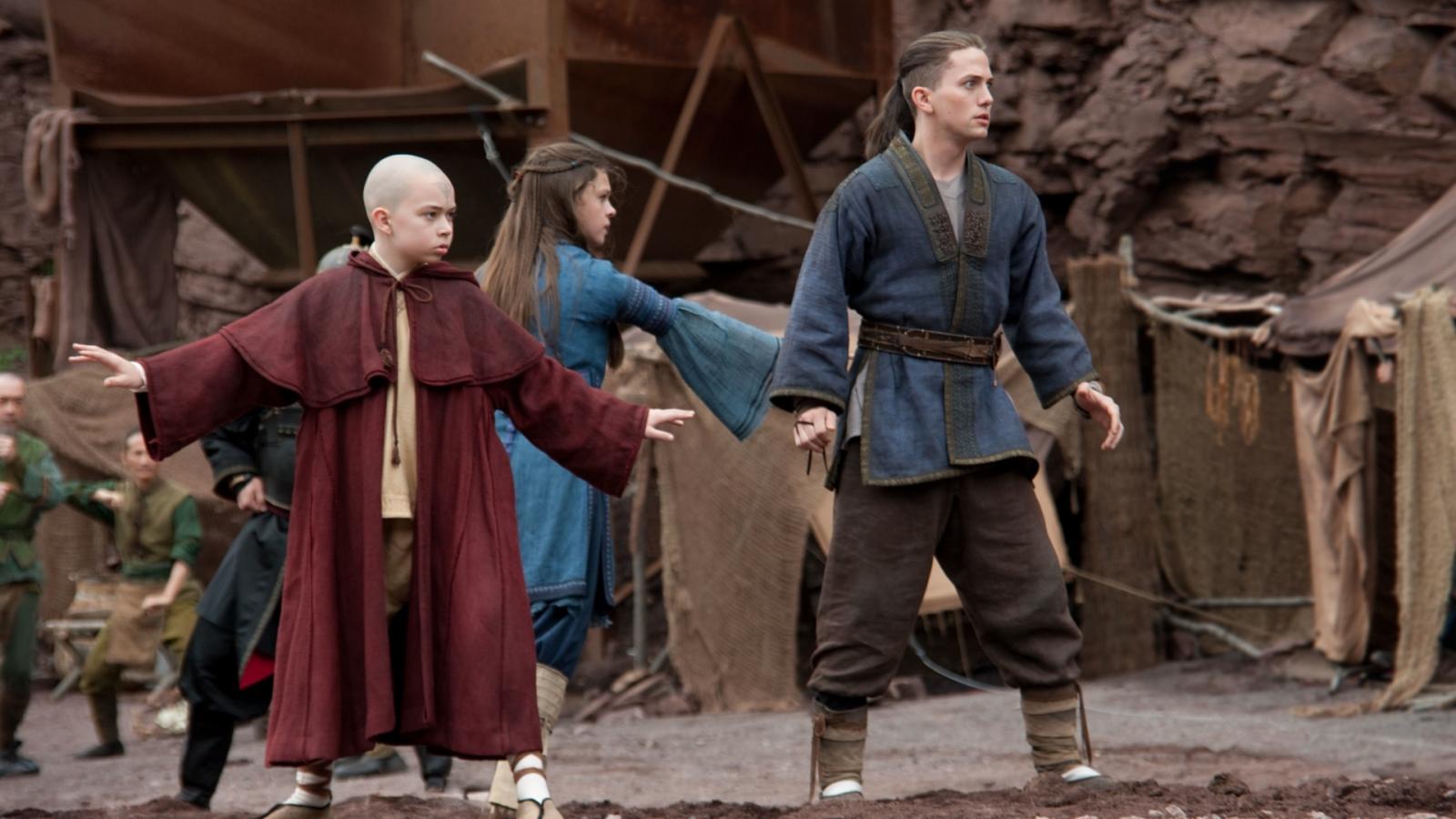 Based on the highly successful animated series Avatar: The Last Airbender, M. Night Shyamalan's live-action adaptation was hotly anticipated by fans worldwide. Unfortunately, what they got was a movie infamous for its plot inconsistencies, subpar performances, and controversial casting decisions. The film sits at a dreadful 5% on Rotten Tomatoes. Critics panned it for its plot and dialogue, and fans of the original series disowned it completely. Despite making a decent $319 million worldwide, the film's overwhelmingly negative reception quickly blew out the flame of any hopes for a sequel.
8. Jupiter Ascending (2015)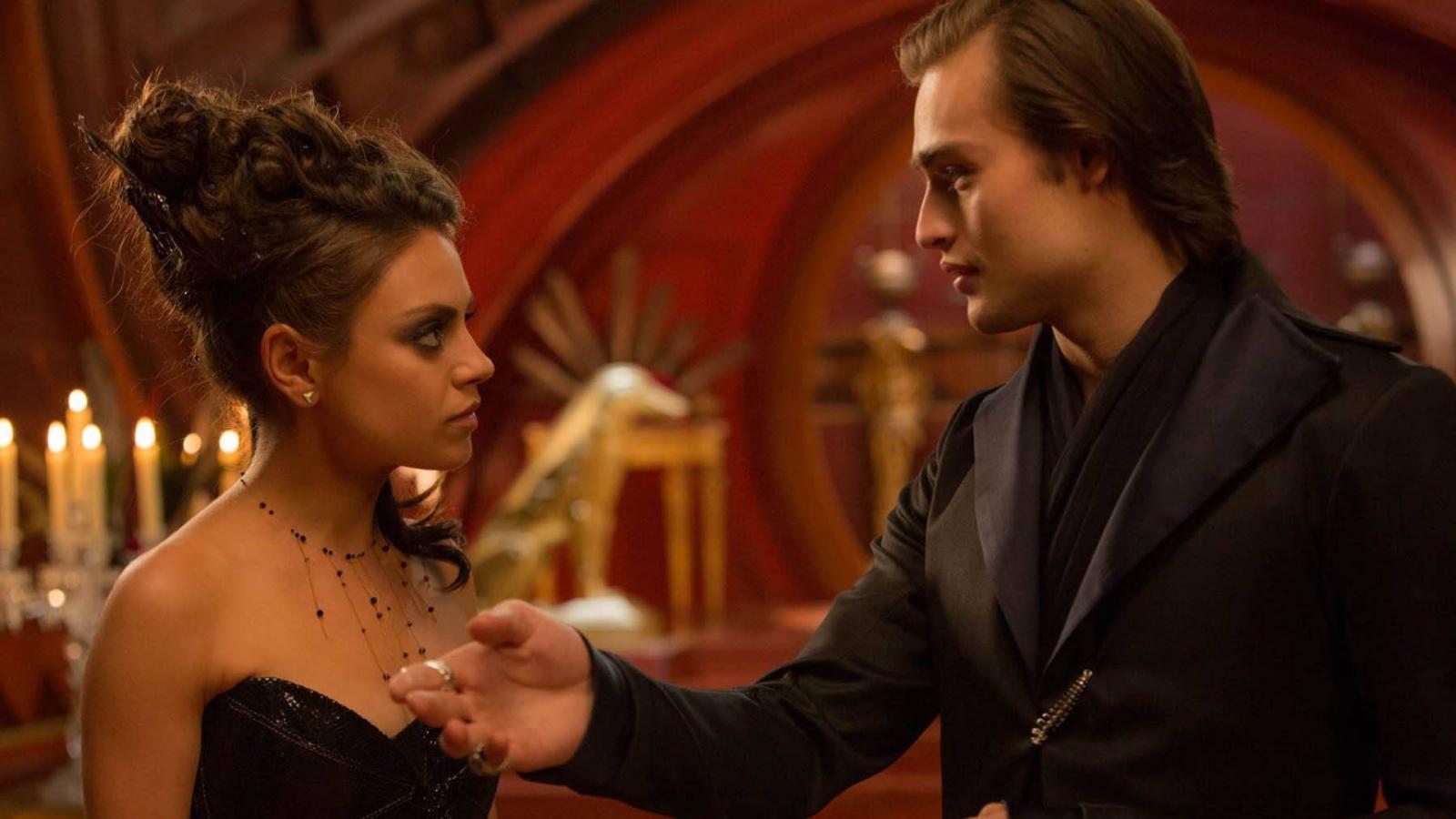 The Wachowskis, famous for the Matrix trilogy, attempted to launch a new sci-fi franchise with Jupiter Ascending. It's a movie about a janitor (played by Mila Kunis ) who is revealed to be the intergalactic queen of... bees? Despite the film's unique premise, stunning visual effects, and a budget of $176 million, it was met with confusion and indifference by critics and audiences alike. With a 28% score on Rotten Tomatoes and a box office total of $184 million, Jupiter Ascending was a disappointment all around.
9. Green Lantern (2011)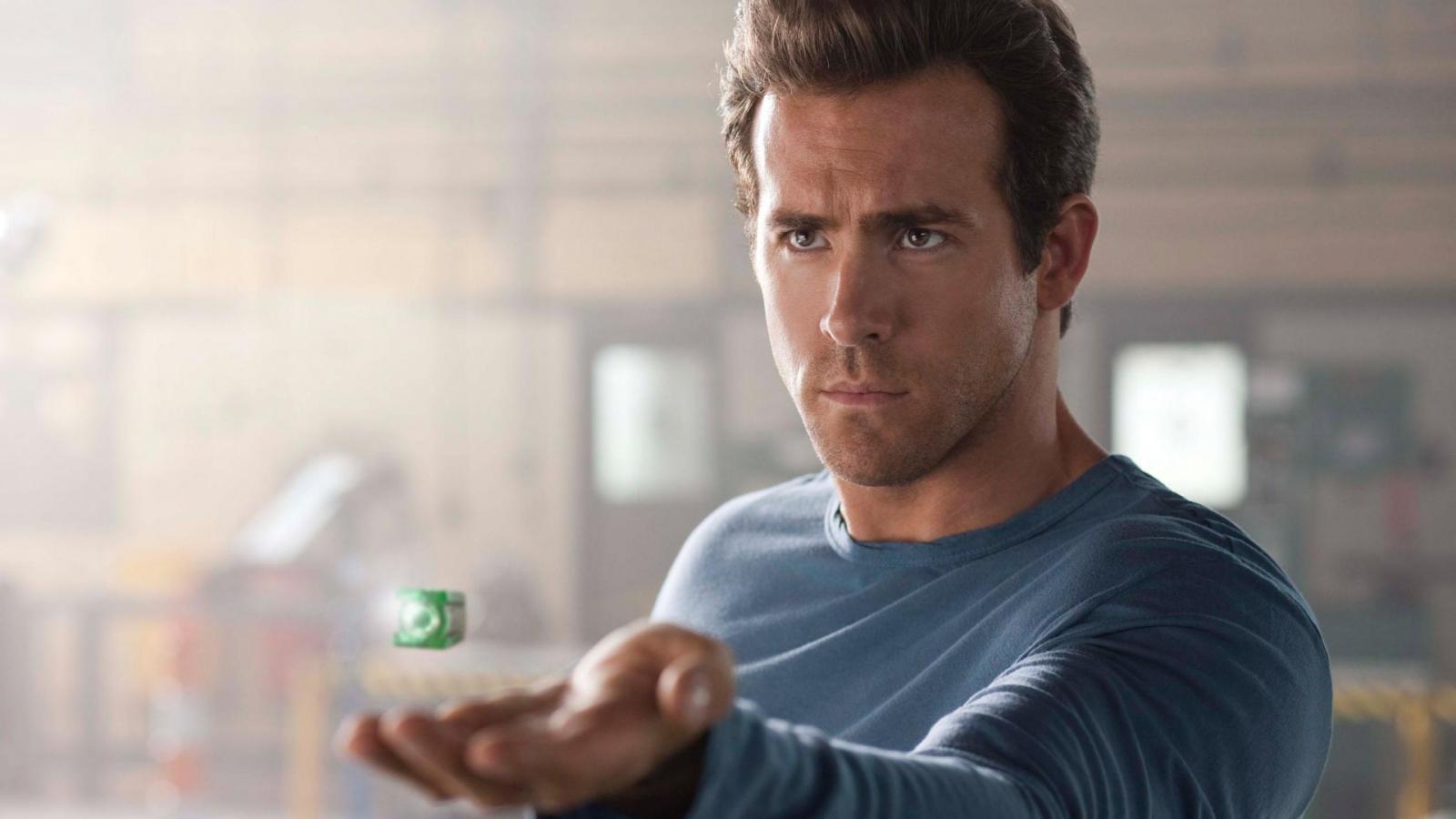 Hollywood's attempt to bring DC's Green Lantern to the big screen turned into a multi-million-dollar mess, pretty much iconic at this point. Despite a charismatic lead in Ryan Reynolds and a budget of $200 million, this film was a disaster from start to finish. Critics and audiences alike criticized its story, special effects, and the bizarre decision to render the superhero's suit in entirely CGI. Scoring just 26% on Rotten Tomatoes, it's remembered as a low point in superhero cinema. Although it grossed a respectable $219 million worldwide, it was still considered a financial disappointment.
10. The Lone Ranger (2013)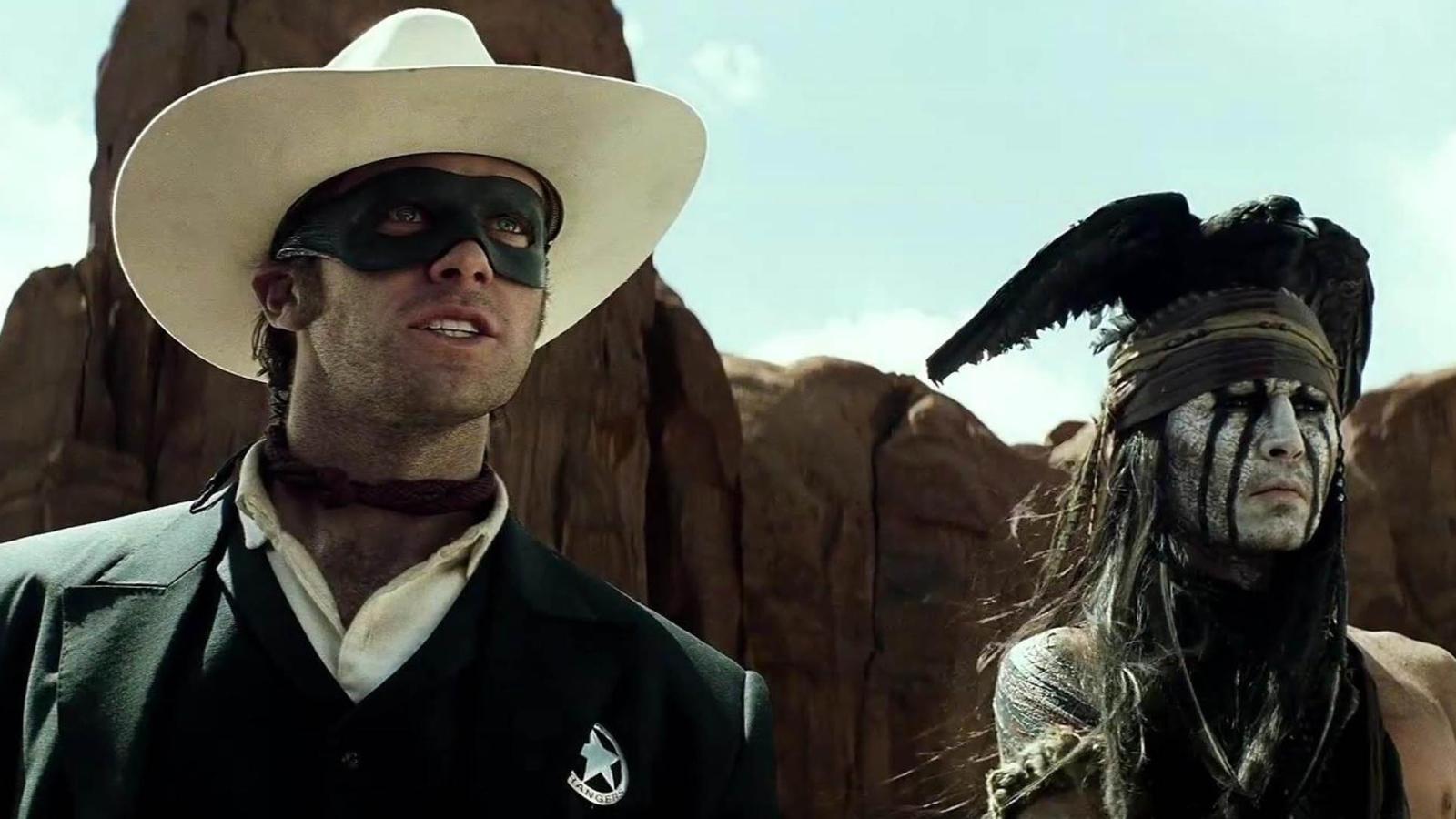 The Lone Ranger represents one of the most expensive film failures in Hollywood history. Johnny Depp and Armie Hammer starred in this reboot of the classic Western series, with a whopping budget of $215 million. Despite its stars' charisma and the impressive action sequences, critics criticized its tone, length, and depiction of Native American characters. The film earned a Rotten Tomatoes rating of 31% and a box office haul of $260 million, barely recouping its budget when marketing costs were factored in.
11. John Carter (2012)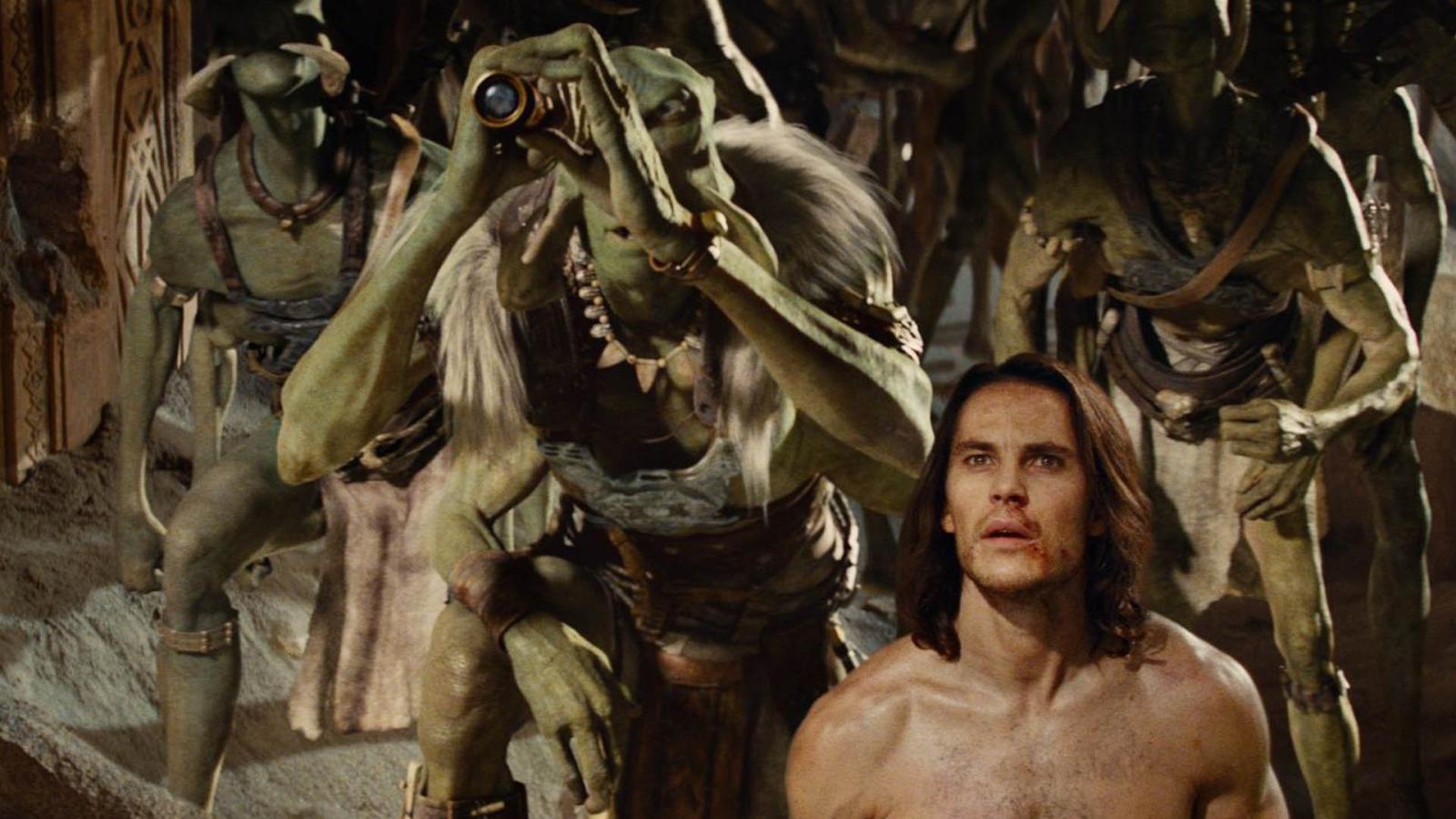 Based on the classic sci-fi novels by Edgar Rice Burroughs, John Carter represented yet another Disney's attempt to launch a blockbuster franchise. Despite a hefty budget of $263 million and the directorial prowess of Andrew Stanton, the film proved a box office bomb. Critics gave it a mixed response (52% on Rotten Tomatoes), praising its ambition but criticizing its convoluted plot. The film grossed $284 million worldwide, far short of breaking even, and plans for sequels were quickly scrapped.
12. The Mummy (2017)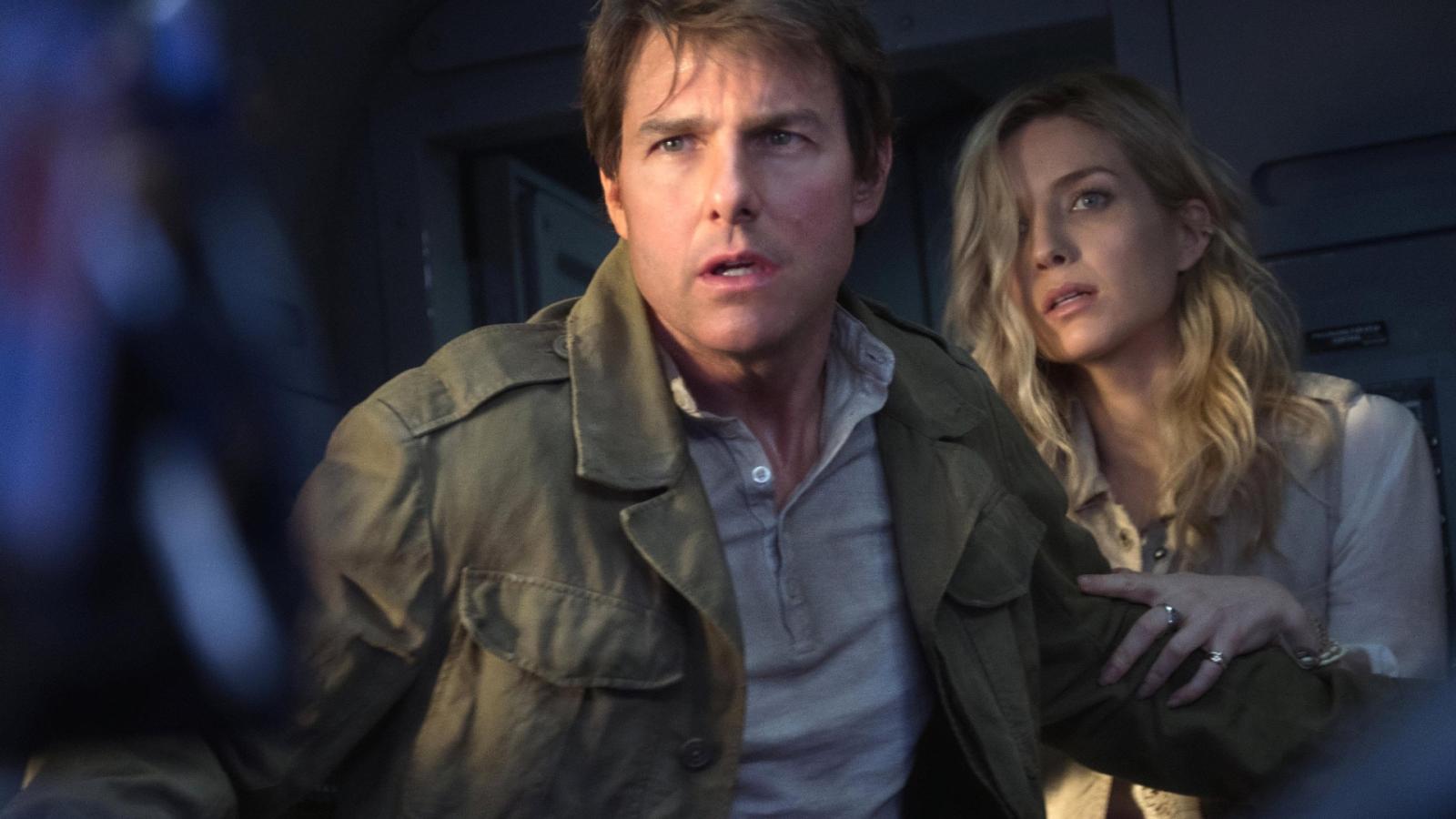 Hollywood's final entry in the hall of failed franchises is The Mummy, the intended launching pad for Universal's Dark Universe franchise. This film, starring Tom Cruise, aimed to reboot the classic horror character into an action-adventure series. However, with its jumbled tone, lack of scares, and overly eager setup for future films, The Mummy quickly unraveled. Critics wrapped it up with a 15% rating on Rotten Tomatoes. Despite a substantial worldwide gross of $409 million, its domestic performance fell short, and the negative reviews signaled the premature end of the Dark Universe.