12 Famous Movie Scenes That Were Unscripted Accidents
Imagine the sheer level of improv that makes a scene iconic.
1. "Being John Malkovich" – The Can Throwing Incident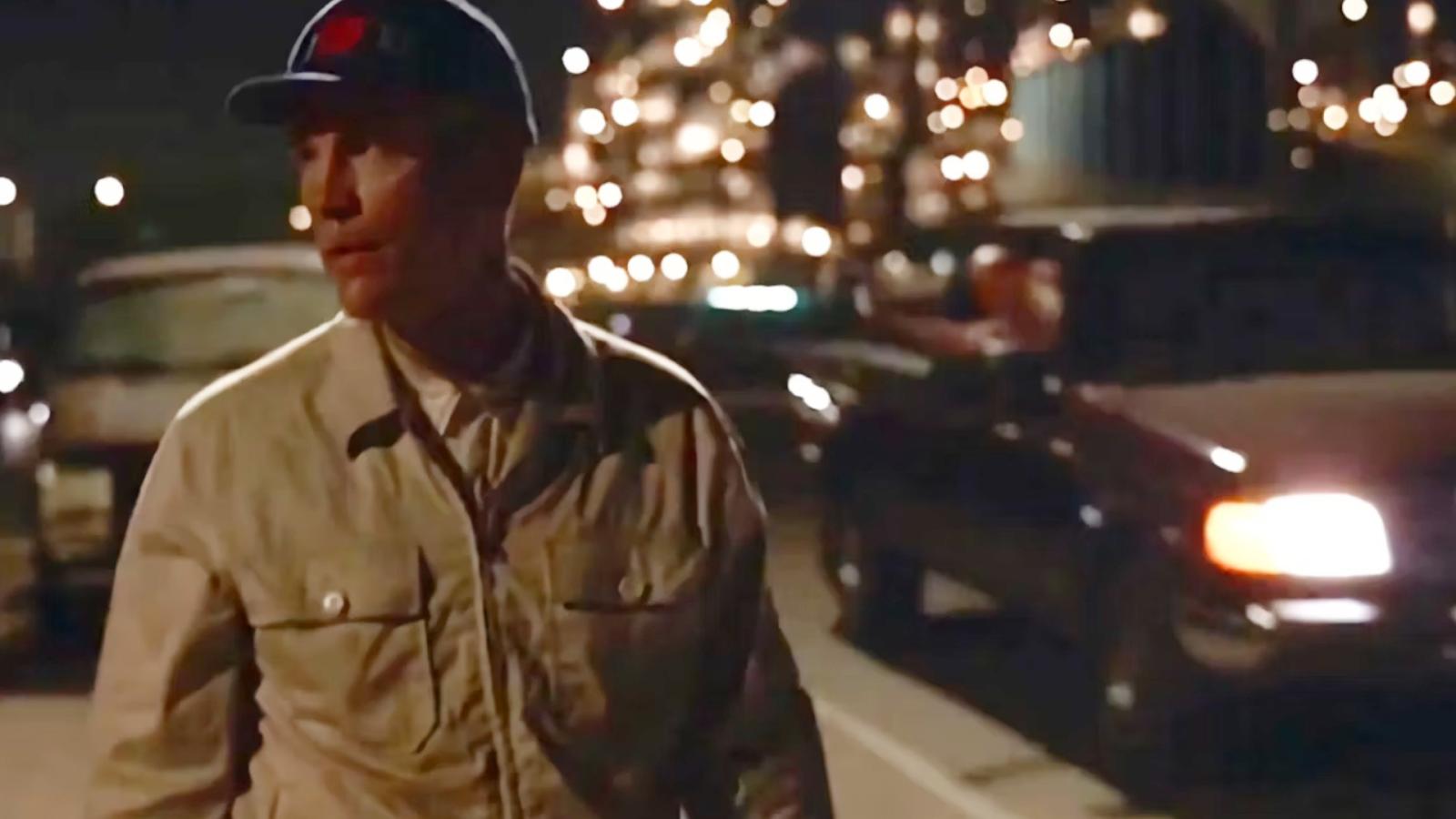 In the quirky film "Being John Malkovich," there's a scene where a car passes and someone yells, "Hey Malkovich, think fast!" before throwing a can that hits John Malkovich in the head. That moment was not only unscripted but involved an extra who wasn't supposed to interact with the characters at all. Director Spike Jonze loved the accidental authenticity and Malkovich's reaction so much that he kept it, even giving the extra a pay bump for his improvisation.
2. "Zoolander" – "But Why Male Models?"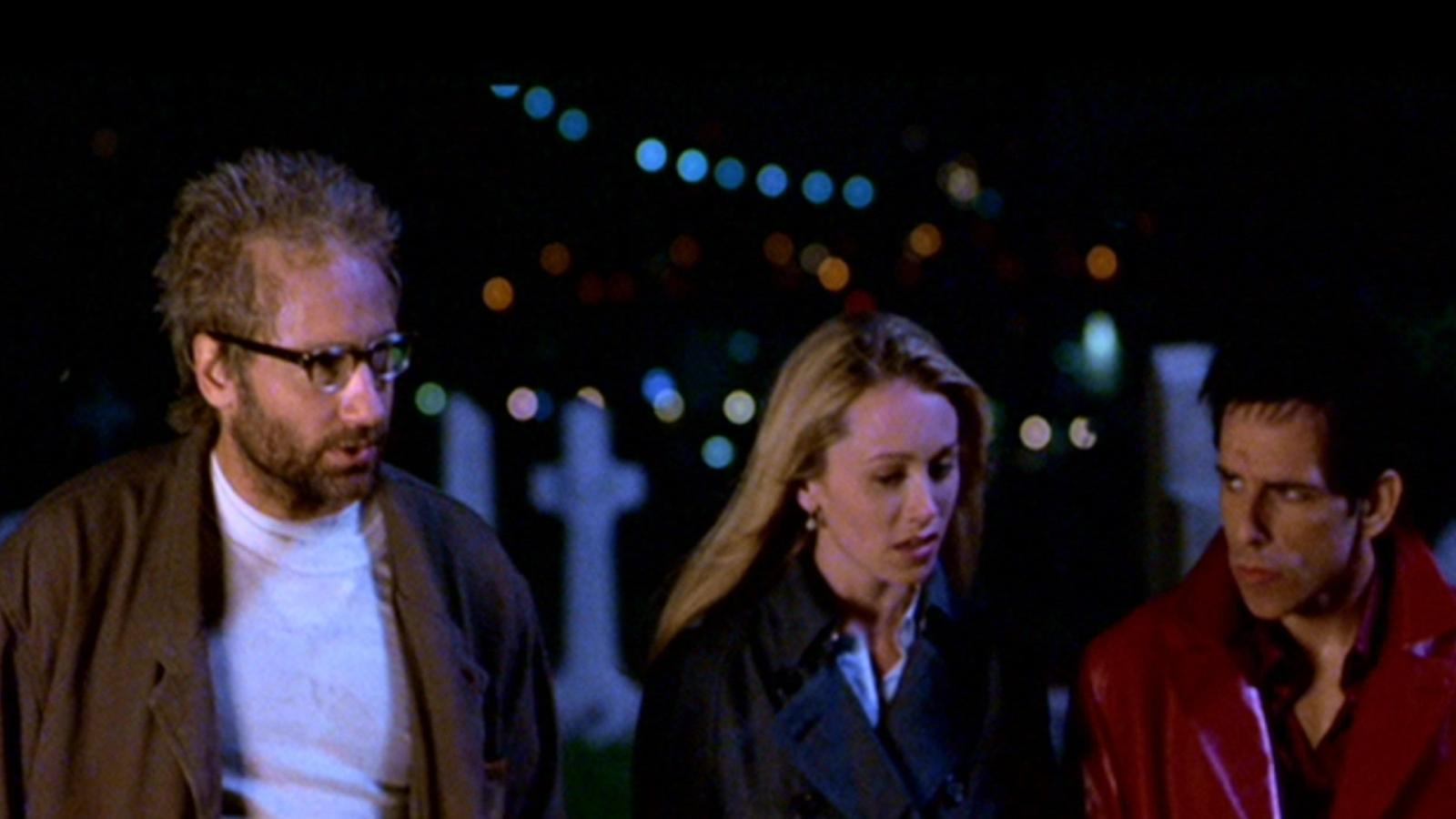 In the comedy "Zoolander," Ben Stiller's character asks, "But why male models?" twice in a row during a conversation with David Duchovny's character. The repetition was not scripted; Stiller had simply forgotten his next line and repeated his previous one. Duchovny went along with it and replied in character, resulting in an unexpectedly funny exchange.
3. "The Dark Knight" – Joker 's Hospital Explosion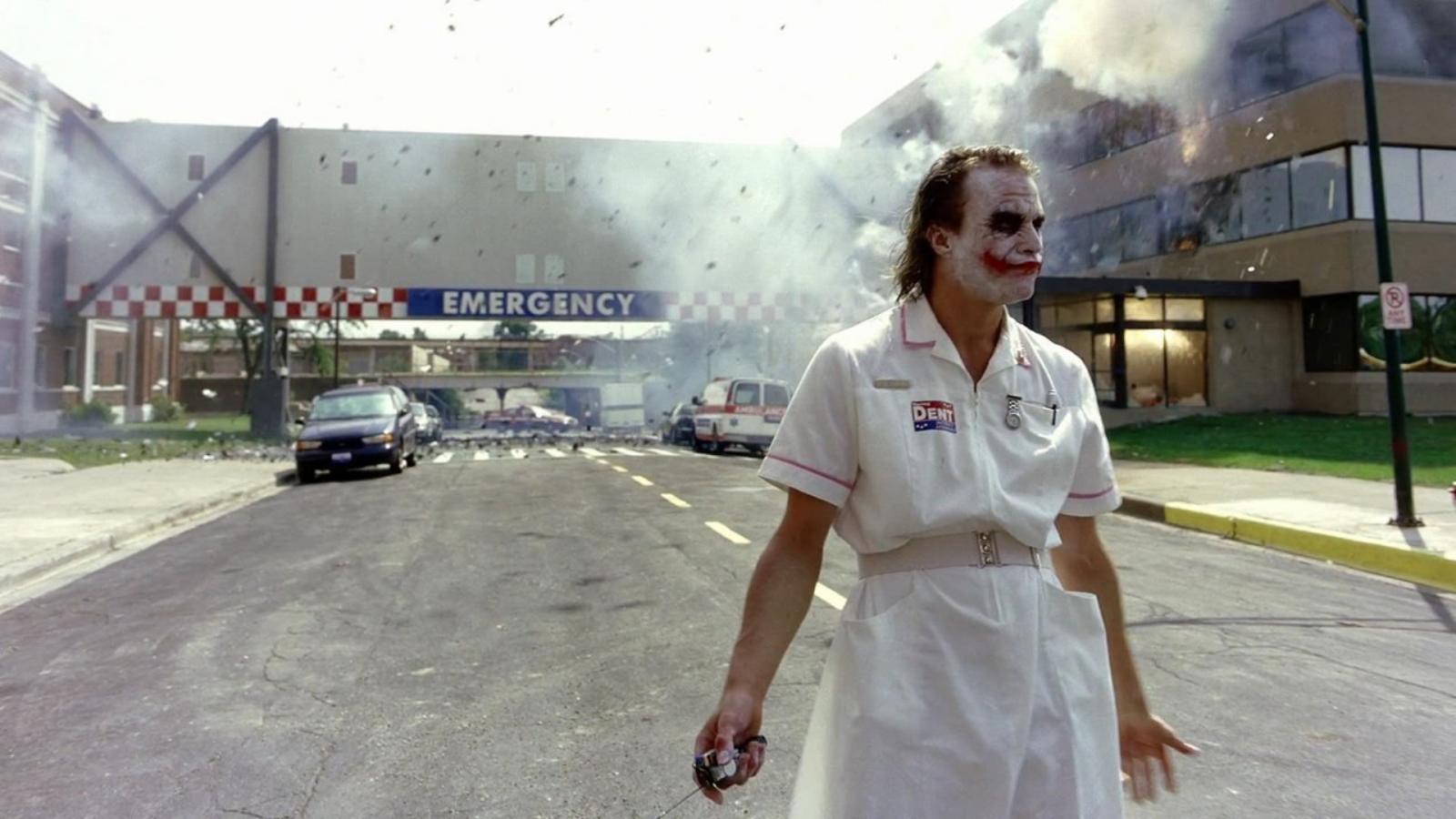 Heath Ledger's portrayal of Joker in Christopher Nolan's "The Dark Knight" is hailed as one of the greatest performances in film history. One of the most unforgettable scenes from the movie was the hospital explosion, which, interestingly, was partially unscripted. As the story goes, there was a slight delay in the detonation, causing Ledger to improvise by fiddling with the remote and reacting in character. When the explosions finally kicked in, Ledger coolly walked away in true Joker style, creating an iconic movie moment that was equal parts serendipity and Ledger's brilliant improvisation.
4. "Indiana Jones: Raiders of the Lost Ark" – The Sword Fight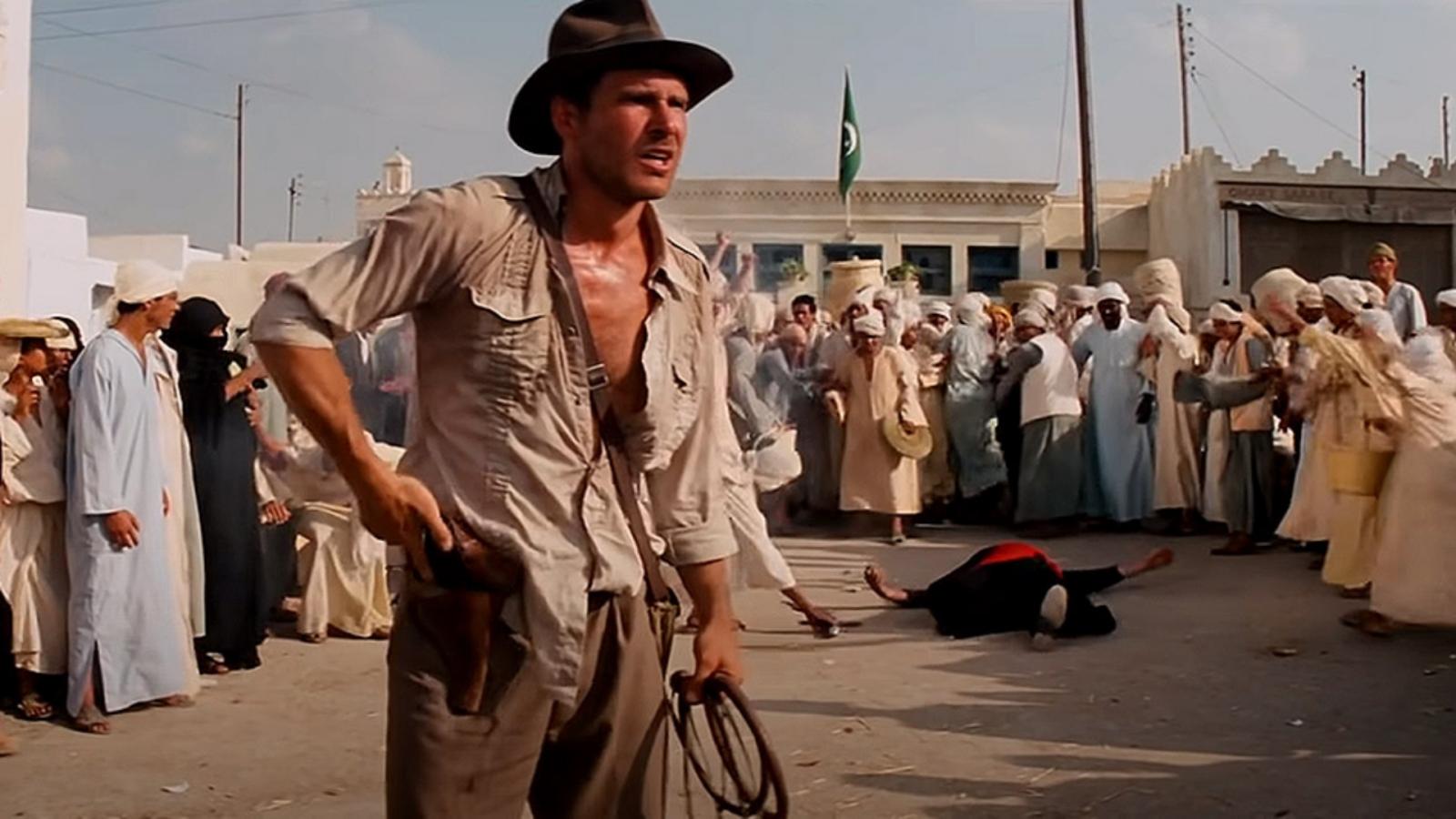 One of the most cherished scenes from "Raiders of the Lost Ark" is when Indiana Jones (Harrison Ford ) nonchalantly shoots a skilled swordsman after an elaborate display of his sword-wielding prowess. Originally, the script called for an extensive fight sequence. However, Ford was suffering from food poisoning on the day of filming and didn't have the energy for a drawn-out combat scene. So, he suggested shooting the swordsman instead. The result was a clever, humorous twist that showcased Indiana Jones' practicality and Ford's improvisational genius.
5. "Taxi Driver" – "You Talking to Me?"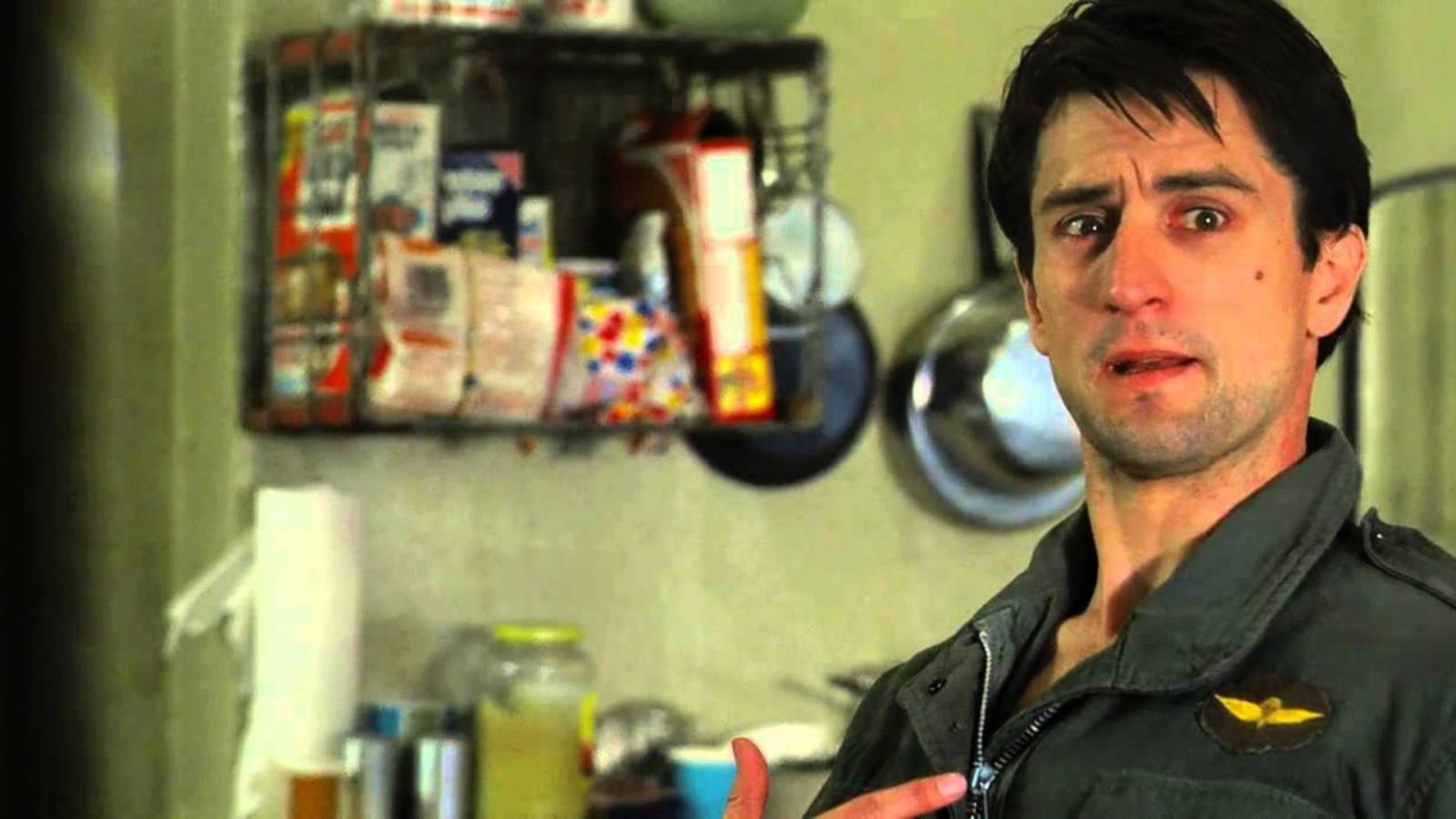 Martin Scorsese's "Taxi Driver" gifted cinema one of its most quoted lines. The infamous "You talking to me?" scene where Robert De Niro's character, Travis Bickle, practices confronting a person was largely improvised. The script merely indicated that Bickle talks to himself in the mirror, leaving De Niro the freedom to shape the scene. His chilling monologue added depth to Bickle's descent into madness and gave audiences an unforgettable glimpse into his deranged psyche.
6. "The Shining" – "Here's Johnny!"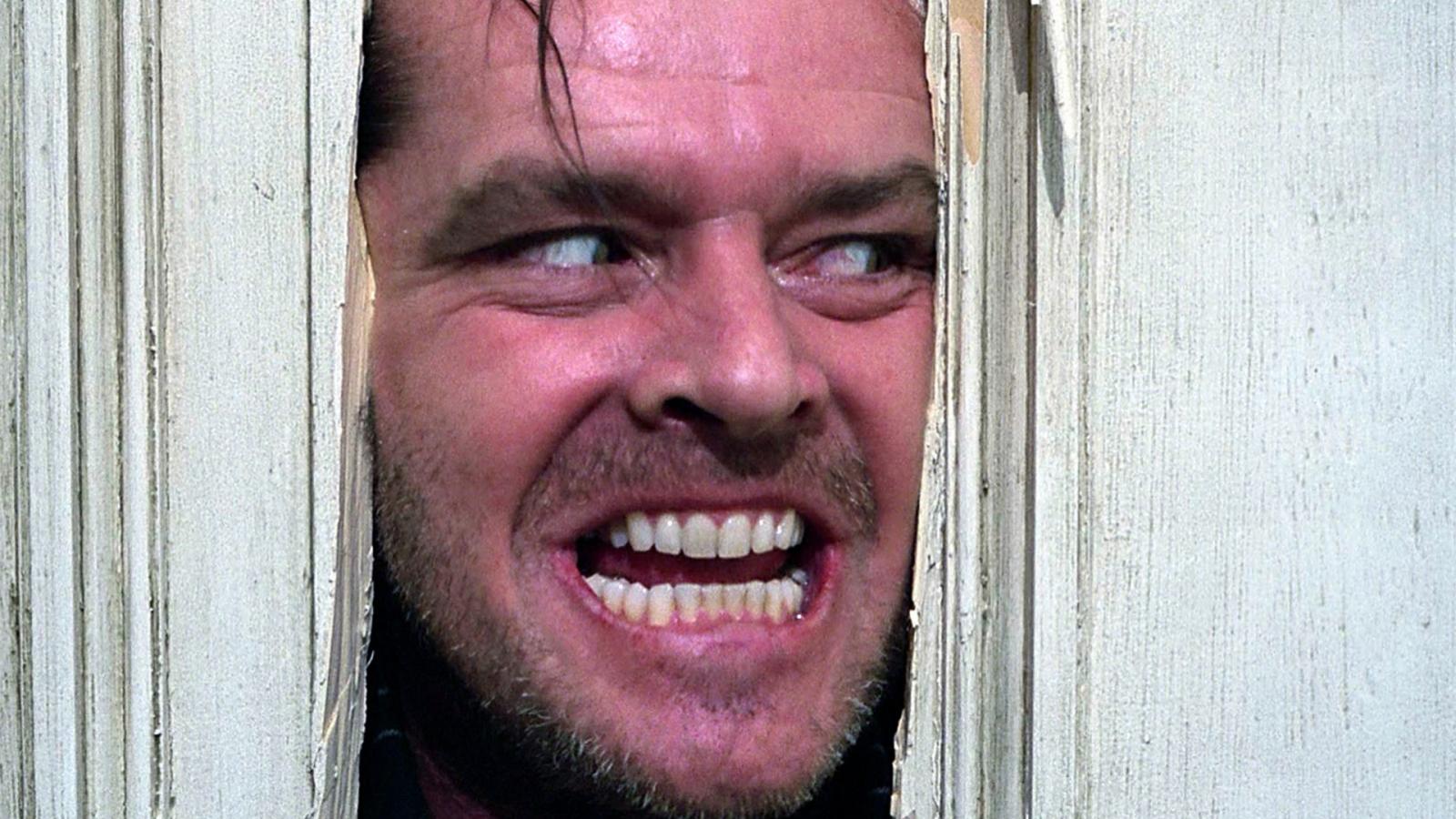 In Stanley Kubrick's chilling adaptation of Stephen King's "The Shining," Jack Nicholson ad-libbed one of the horror genre's most iconic lines. In the climactic scene where Jack Torrance hacks through a bathroom door with an axe, Nicholson decided to incorporate Ed McMahon's famous introduction from "The Tonight Show Starring Johnny Carson". His improvised "Here's Johnny!" added a dash of dark humor to the terror-filled moment, making it a cornerstone in the annals of horror cinema.
7. "Jaws" – "You're Gonna Need a Bigger Boat"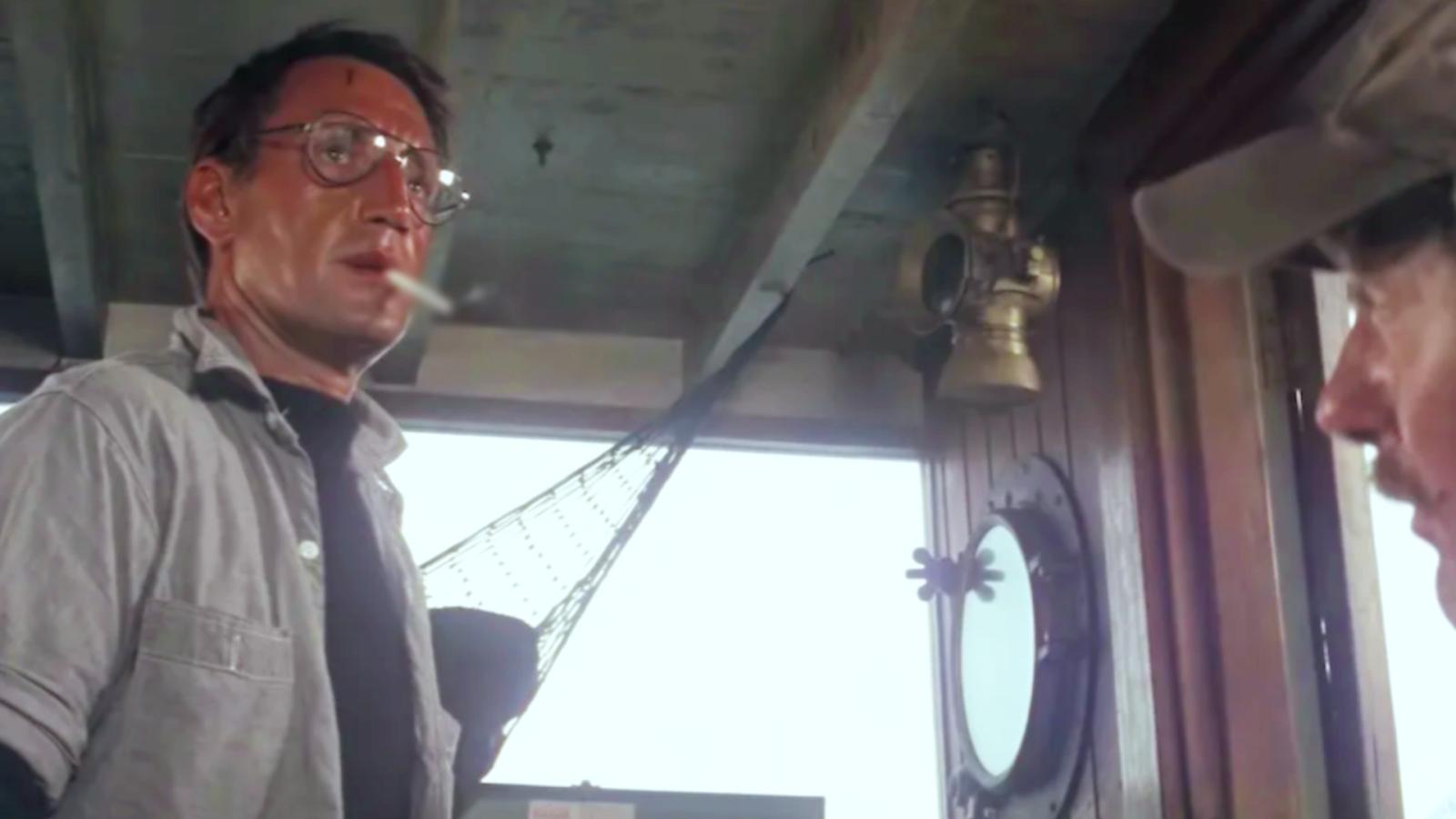 In Spielberg's seminal shark film "Jaws," Roy Scheider's character, Police Chief Martin Brody, utters a line that was entirely unscripted. The now-classic phrase "You're gonna need a bigger boat" was initially an inside joke on set regarding their undersized production barge. Scheider ad-libbed the line during multiple scenes, but it was his reaction to the first full appearance of the great white shark that made the cut.
8. "The Fugitive" – "I Don't Care"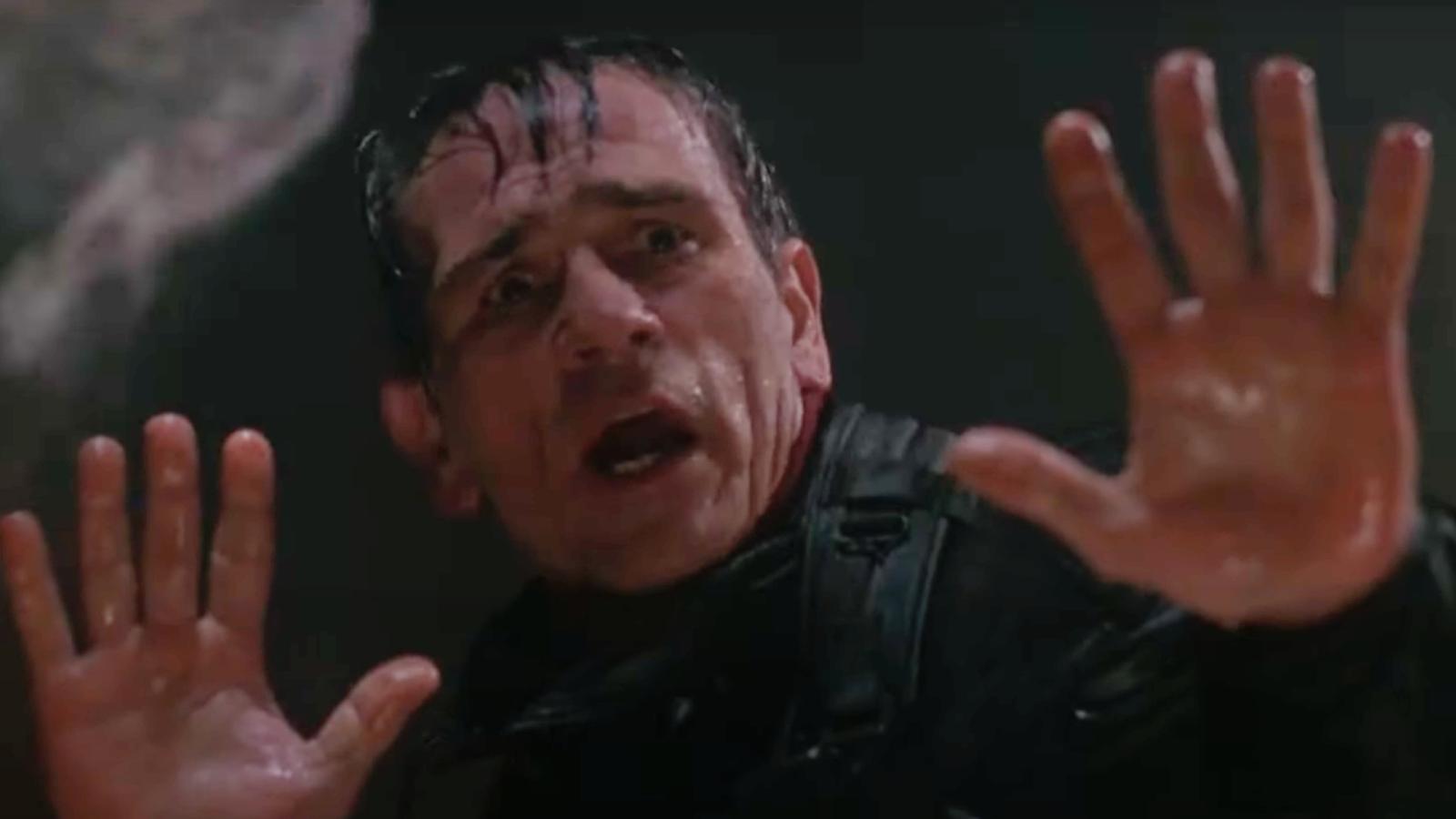 Tommy Lee Jones' performance in "The Fugitive" earned him an Oscar, and one scene, in particular, stands out. When Harrison Ford's character, Dr. Richard Kimble, insists, "I didn't kill my wife," Jones, who plays U.S. Marshal Samuel Gerard, spontaneously responds with, "I don't care." This wasn't in the script, but it flawlessly captured Gerard's single-minded pursuit of his fugitive, regardless of claims of innocence.
9. "The Godfather" – The Cat Scene
If you're a fan of cinema, chances are you've seen Marlon Brando's classic portrayal of Vito Corleone in "The Godfather". What you might not know is that the memorable scene where Corleone gently pets a cat while discussing his nefarious plans was entirely unscripted. Director Francis Ford Coppola found the cat on the studio lot and, on a whim, placed it in Brando's hands moments before rolling the cameras. Brando's genuine affection for the feline creature perfectly underscored the complex duality of his character – a ruthless mob boss with a soft heart. Thus, an accidental, purr-filled moment of improvisation led to one of the most iconic scenes in film history.
10. "Midnight Cowboy" – "I'm Walkin' Here!"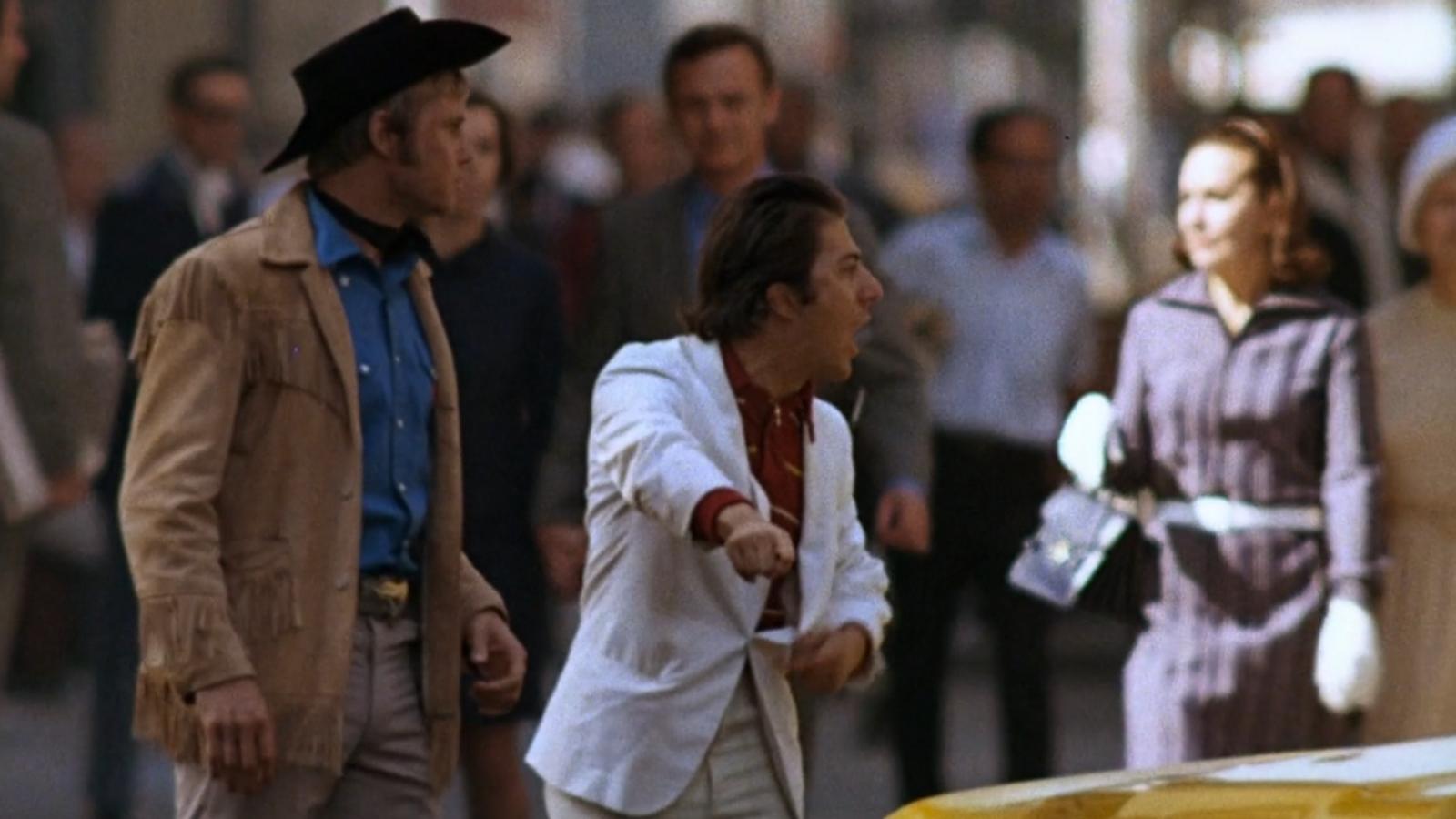 In the classic film "Midnight Cowboy," Dustin Hoffman's character, Ratso, yells "I'm walkin' here!" at a taxi that nearly hits him. This line wasn't scripted; a real taxi had broken through the set barricade and nearly hit Hoffman. The actor stayed in character, improvised the line, and created a piece of movie history. The moment was so fitting that people often think it was originally part of the script.
11. "Pretty Woman" – The Necklace Box Snap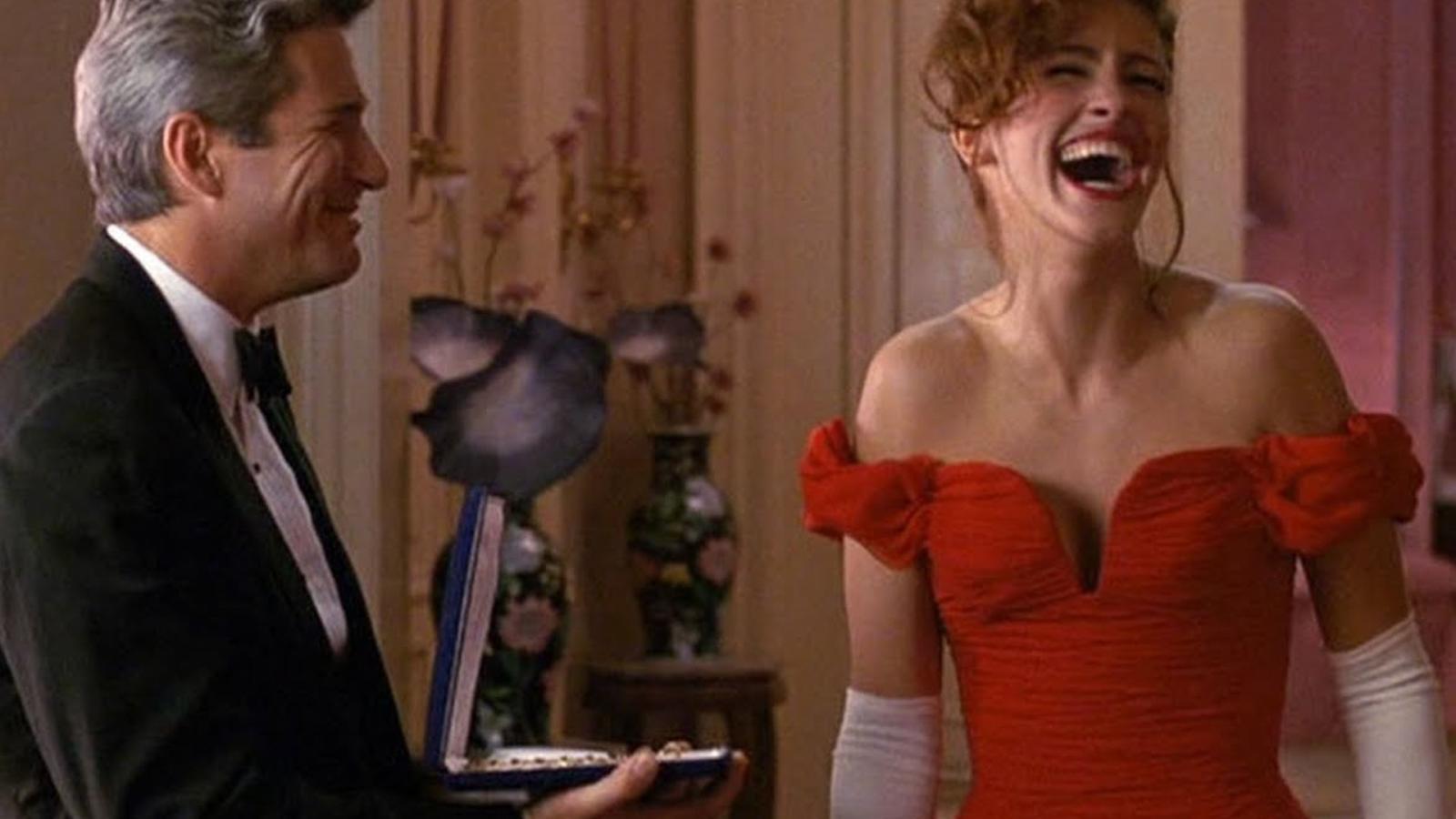 This much-loved rom-com, "Pretty Woman", starring Richard Gere and Julia Roberts, has an unscripted gem that audiences still adore. In the scene where Edward (Gere) presents Vivian (Roberts) with a stunning necklace, he playfully snaps the box shut just as she reaches out to touch it. Roberts' delightful reaction – a genuine and infectious laugh – was entirely real and unscripted. Director Garry Marshall loved the natural interaction so much that he kept it in the film.
12. "The 40-Year-Old Virgin" – Chest Waxing Scene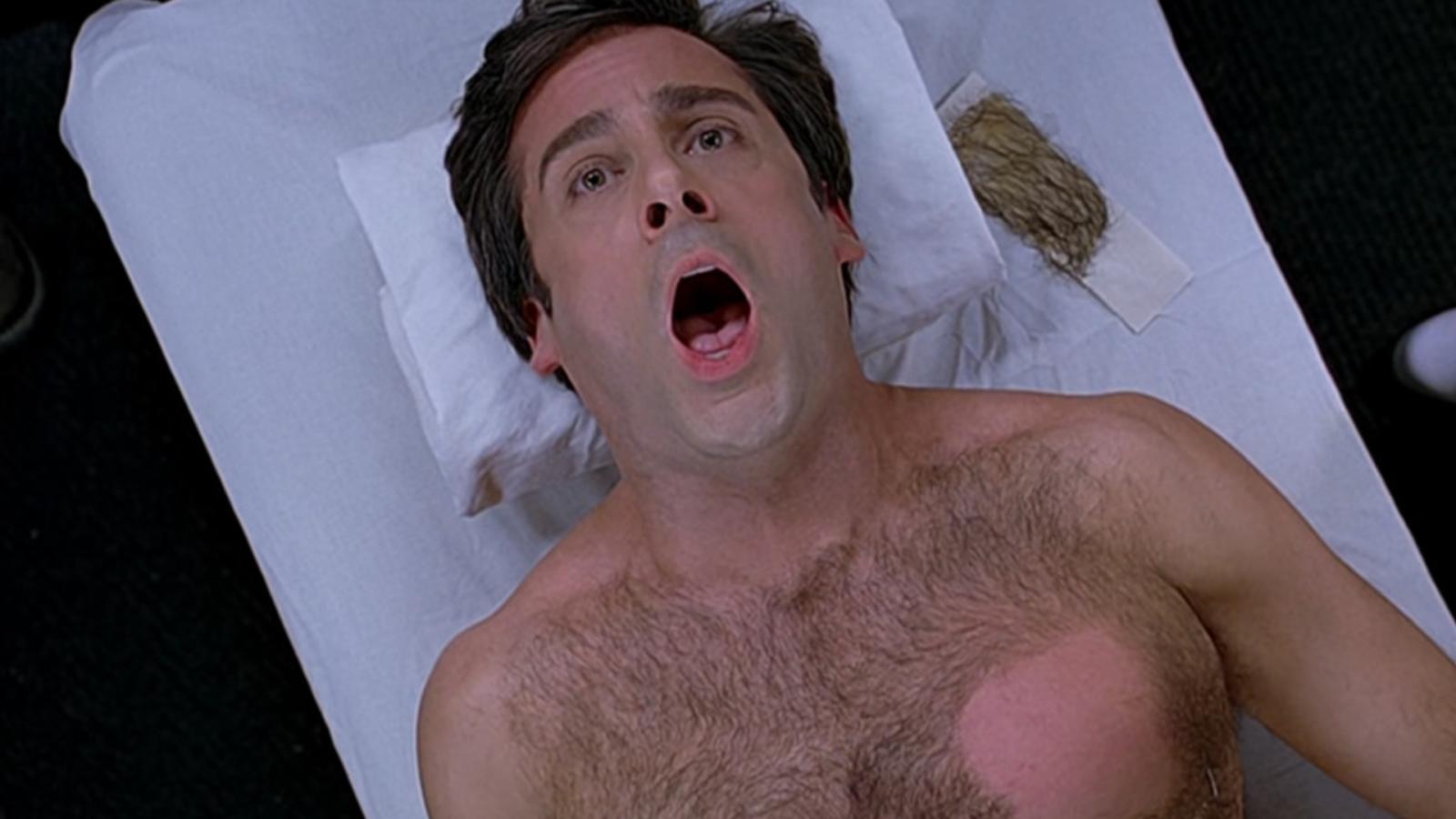 In "The 40-Year-Old Virgin," the scene where Steve Carell's character gets his chest waxed was not only real but also largely improvised. Carell's reactions to the painful waxing were genuine, and the hilarious obscenities he screams were unscripted. His co-stars' reactions were also authentic, as they struggled to keep straight faces during the filming.