12 Iconic Film Moments That Were Unplanned Surprises
The list of unplanned movie moments that left us chuckling, gasping, or shedding a tear, – and yet somehow, seemed so perfectly choreographed.
1. The Dark Knight (2008) – Joker 's Hospital Explosion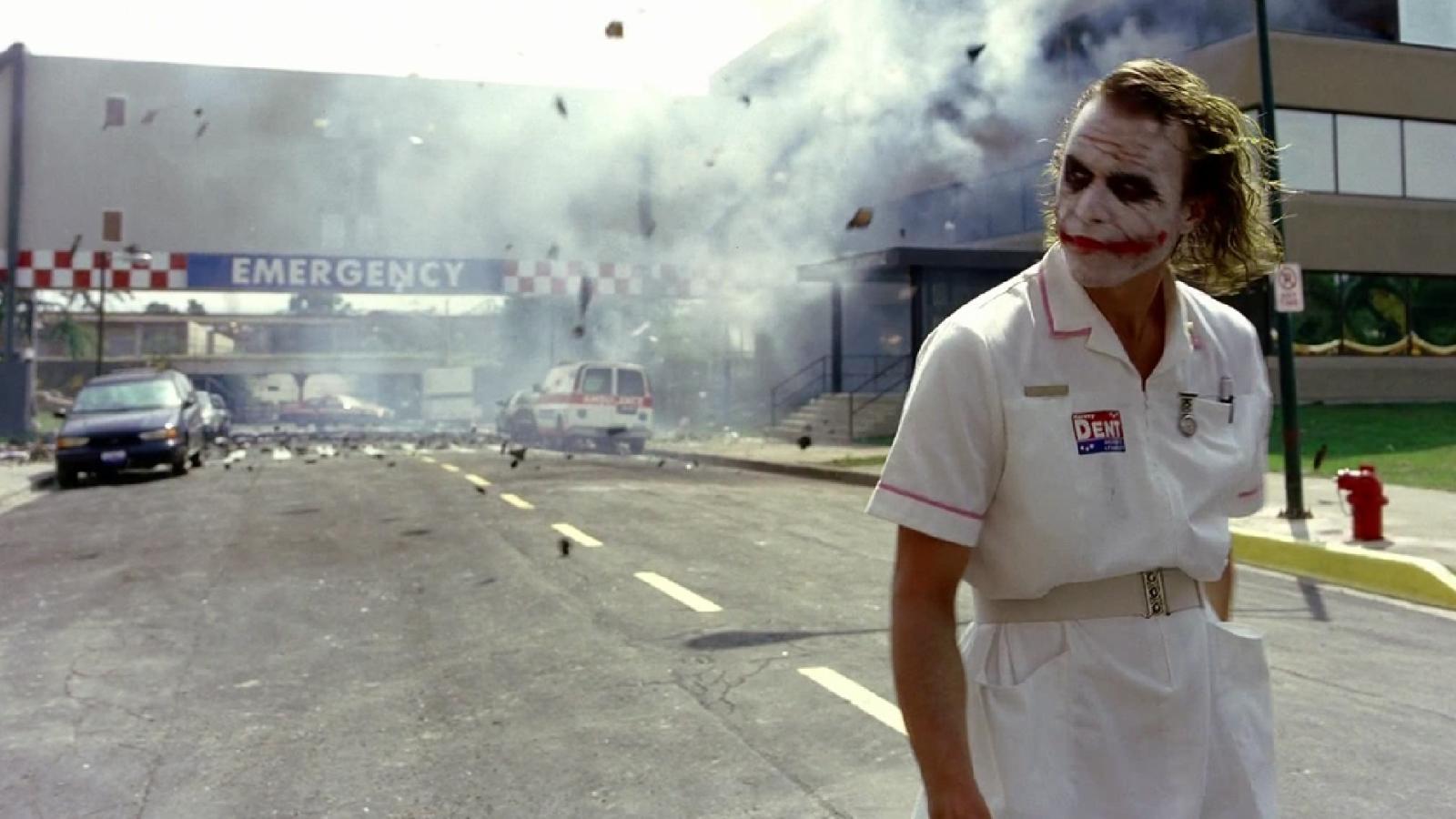 In Christopher Nolan's The Dark Knight, Heath Ledger delivered an Oscar-winning performance as The Joker. An unplanned moment that stood out was when The Joker blows up a hospital. Ledger was supposed to leave the hospital, and then it would explode. However, there was a delay in the explosion. Ledger, in perfect Joker fashion, stayed in character, fiddling with the remote, and looking genuinely confused, until the explosion finally goes off. This unexpected goof-up added another layer of unpredictability to his chilling performance.
2. Lock, Stock and Two Smoking Barrels (1998) – The Card Game Scene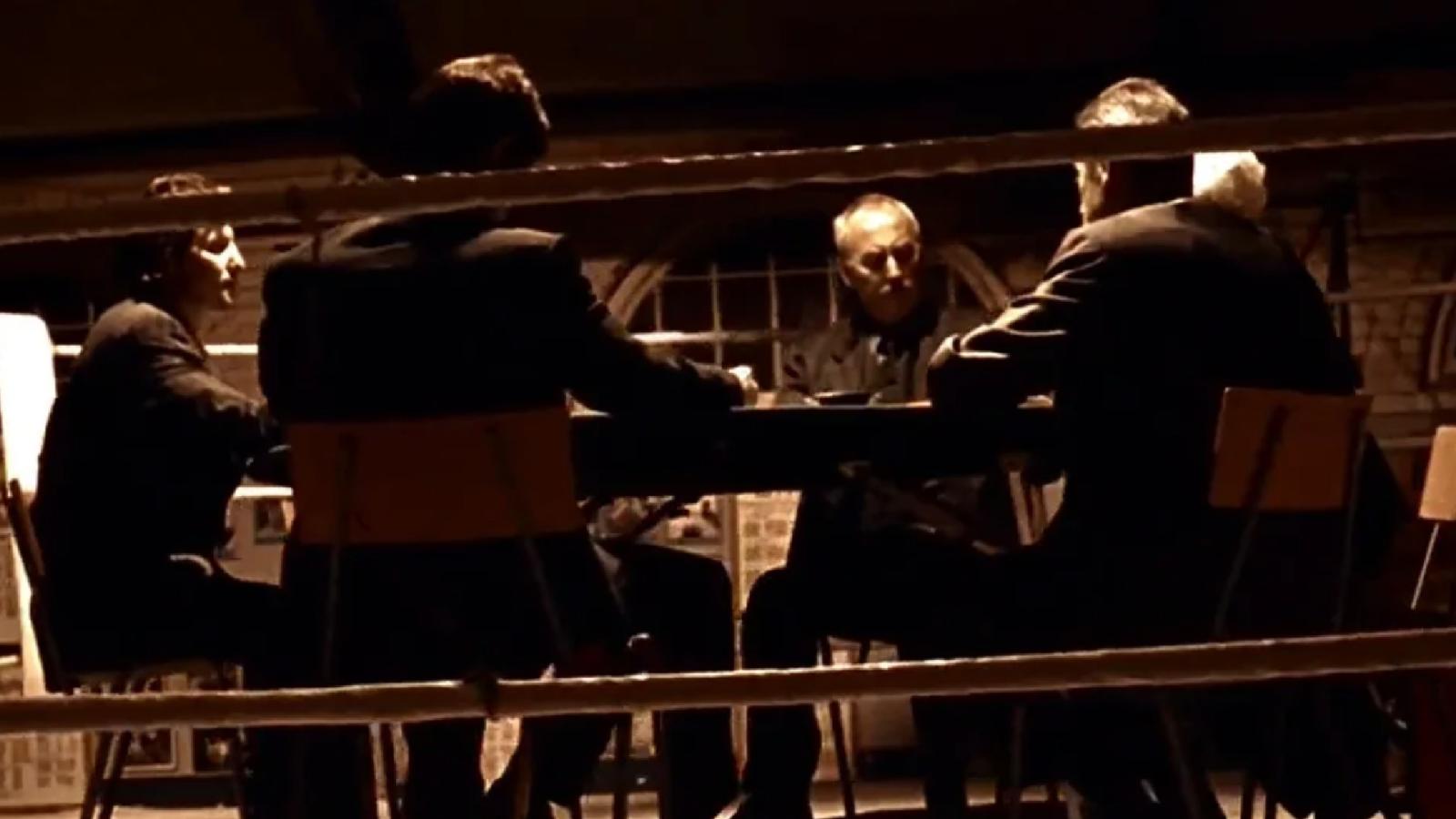 Guy Ritchie's British crime comedy Lock, Stock and Two Smoking Barrels has a hilarious scene involving a rigged card game. The character Eddie, played by Nick Moran, has a tell that reveals when he's bluffing. However, what's interesting is that Moran wasn't initially aware of this subplot – Ritchie deliberately withheld this information from him. This led to Moran genuinely acting surprised during the reveal, thus adding authenticity to Eddie's reaction. The film was a sleeper hit, grossing $28 million from a $1.35 million budget and helping to launch Ritchie's directorial career.
3. Alien (1979) – The Chestburster Scene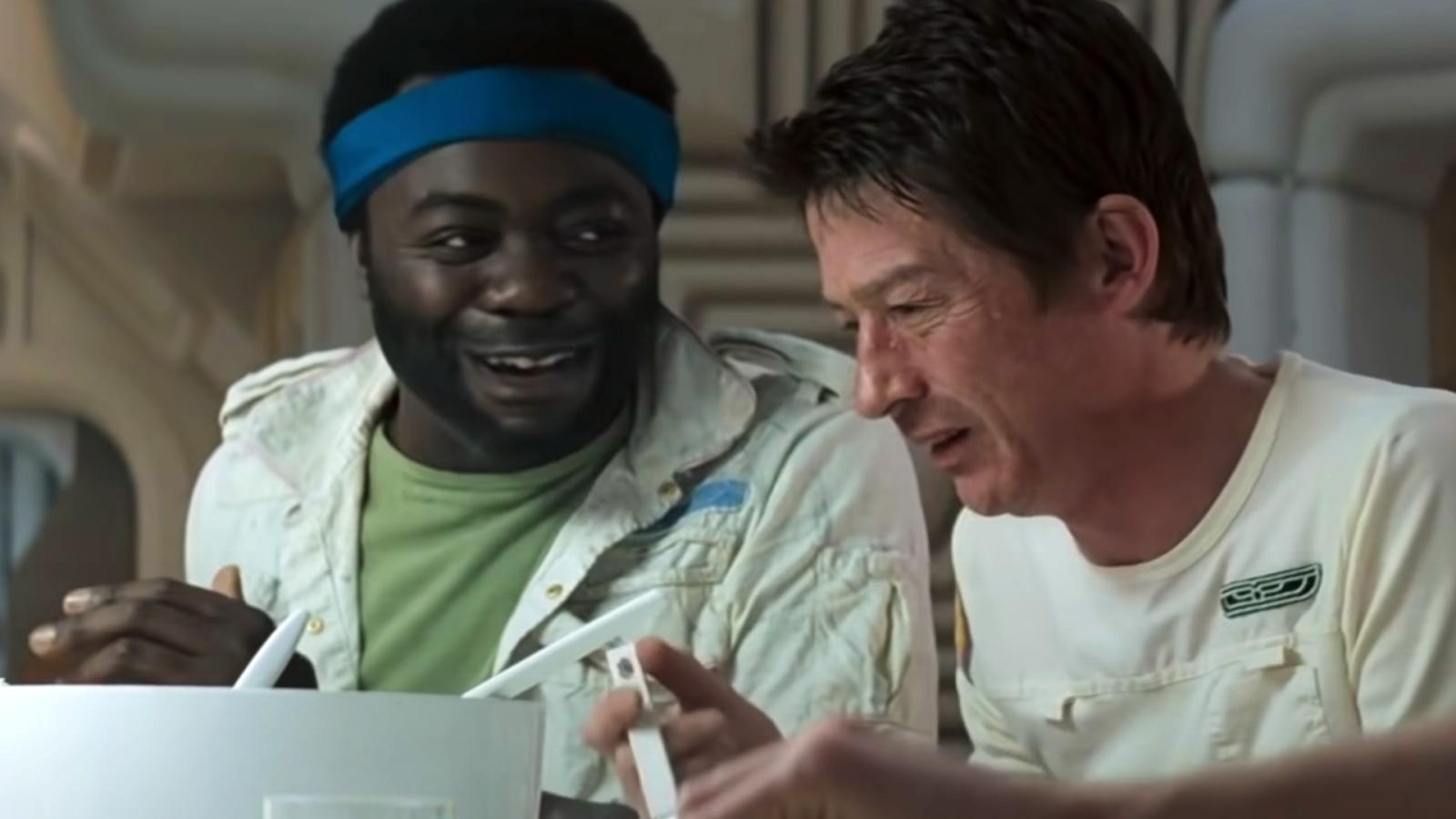 Remember that graphic, unexpected, and downright gruesome scene in Ridley Scott's Alien, where the alien bursts out of John Hurt's chest? Well, that wasn't entirely planned. Sure, the crew knew an alien was supposed to pop out, but they didn't know how violently graphic it would be. Their shocked reactions were genuine, and it added to the horror and believability of the scene. The film, with its 98% Rotten Tomatoes rating, redefined the sci-fi horror genre, and this unscripted scene played a big part in cementing its legacy.
4. The Goonies (1985) – The Pirate Ship Reveal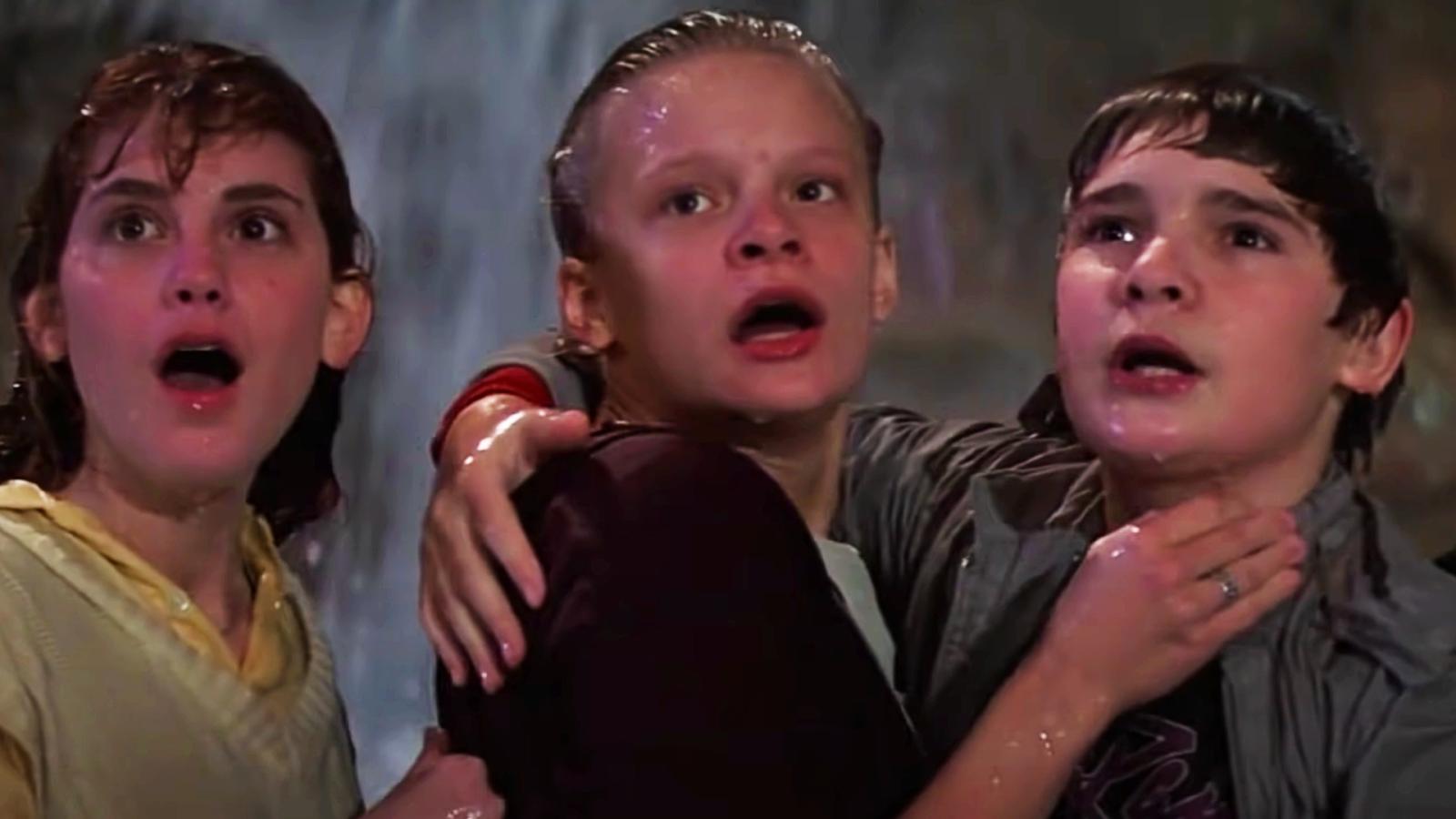 In this beloved childhood classic, there's a moment when the kids see One-Eyed Willy's pirate ship for the first time. Director Richard Donner decided to keep the kids away from the ship until this scene to capture their genuine reactions. As they marvel at the ship, you can see the pure joy and wonder on their faces – it wasn't acting, it was real. The movie, which has a cult following and a decent 77% Rotten Tomatoes rating, is all about the spirit of adventure, and this unplanned moment captured it perfectly.
5. Pretty Woman (1990) – The Jewelry Box Scene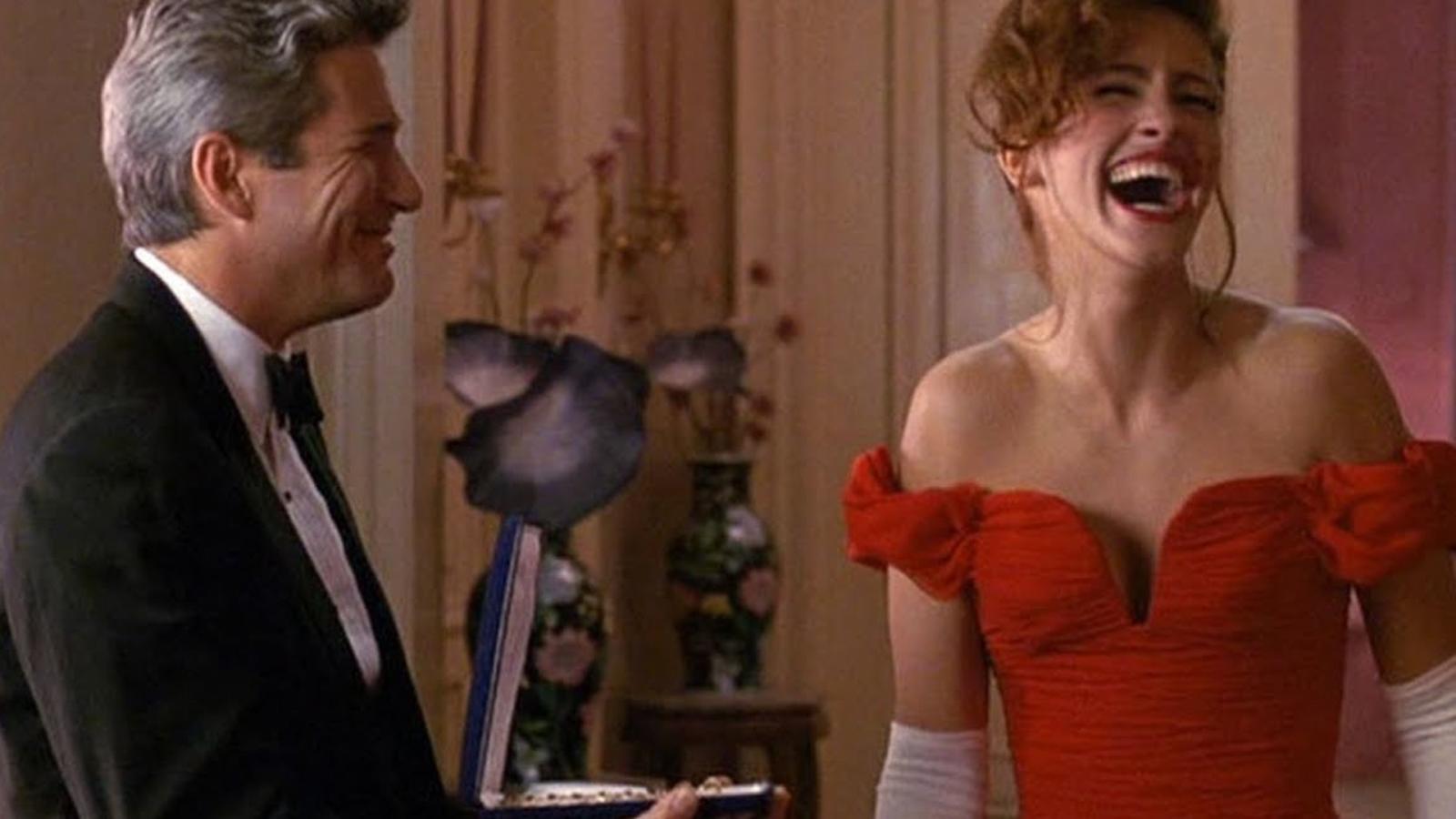 In the romantic comedy Pretty Woman, there's a famous scene where Richard Gere's character presents Julia Roberts with a necklace. Gere, in an impromptu move, snaps the box shut just as Roberts reaches out to touch it, causing her to burst out laughing. This unscripted moment, full of genuine mirth, added an endearing touch to the film and showcased the natural chemistry between the actors. The film was a massive hit, raking in $463.4 million at the box office, no doubt helped by its heartwarming unplanned moments.
6. The Godfather (1972) – The Cat in the Lap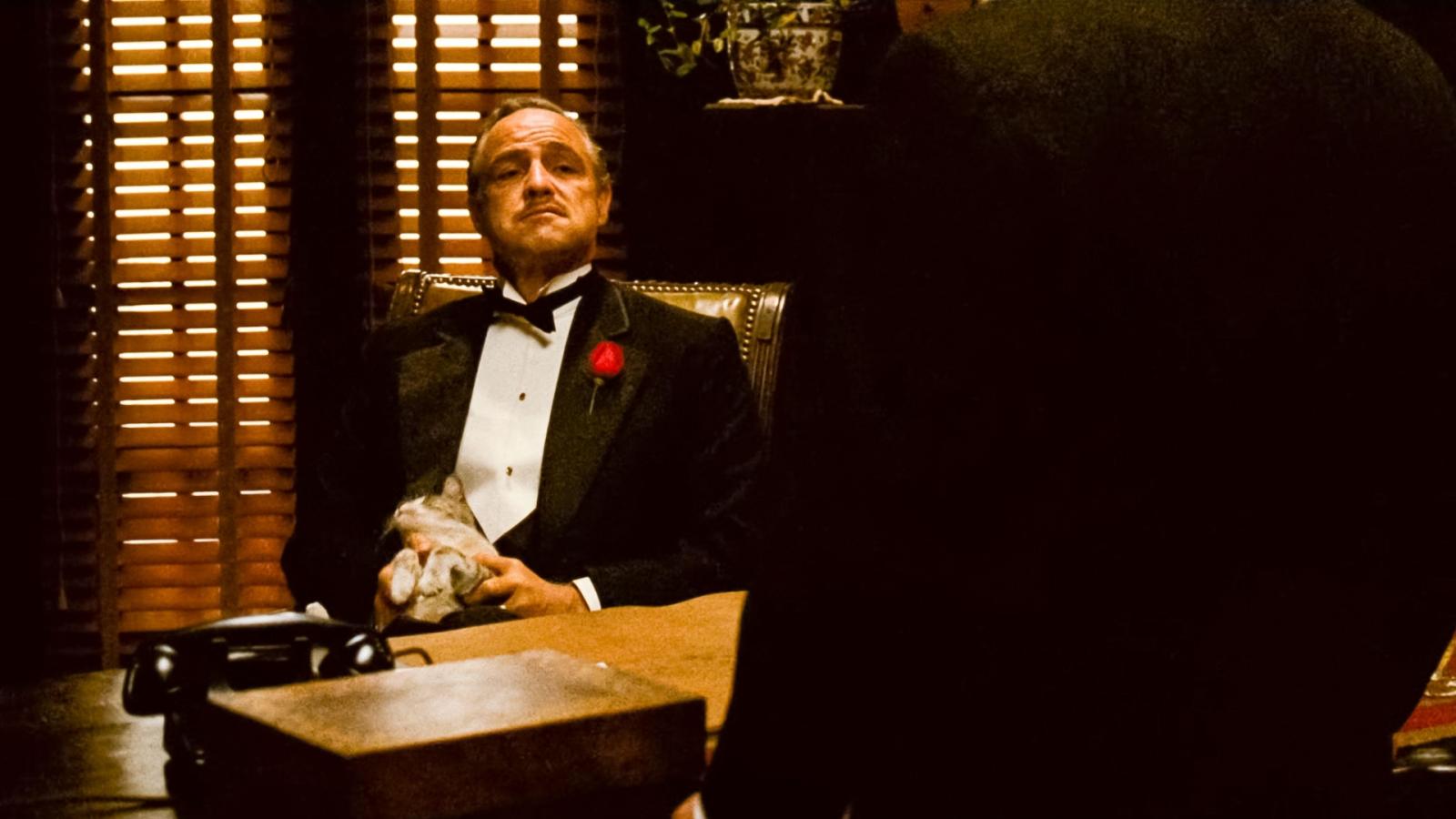 The opening scene of The Godfather, where Marlon Brando's character is petting a cat, wasn't in the original script. Director Francis Ford Coppola found a stray cat on the set and handed it to Brando, who started stroking it, creating an enduring image of power and menace. This iconic scene, combined with superb acting and storytelling, helped The Godfather to become one of the most acclaimed films in cinematic history, winning three Academy Awards including Best Picture.
7. The Lord of the Rings: The Two Towers (2002) – I Am No Man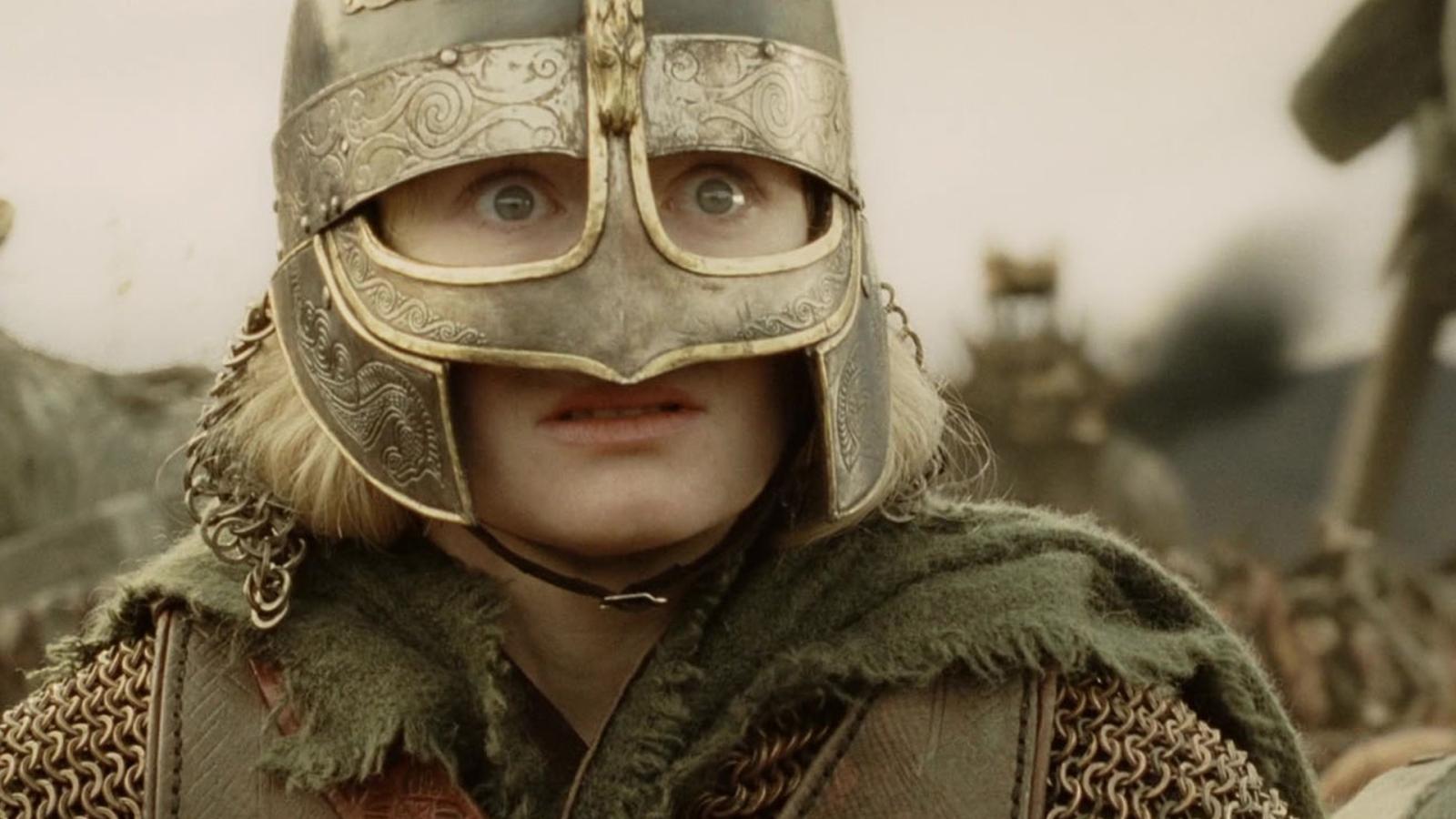 In the fantasy epic, Eowyn, played by Miranda Otto, delivers a killer line before slaying the Witch-king: I am no man. Originally, the script didn't include this badass one-liner. However, Otto suggested it during rehearsals, recalling it from Tolkien's original text. Director Peter Jackson agreed, and this impromptu change made for a crowd-pleasing moment. The film went on to earn over $900 million worldwide and win two Academy Awards.
8. Zoolander (2001) – But Why Male Models?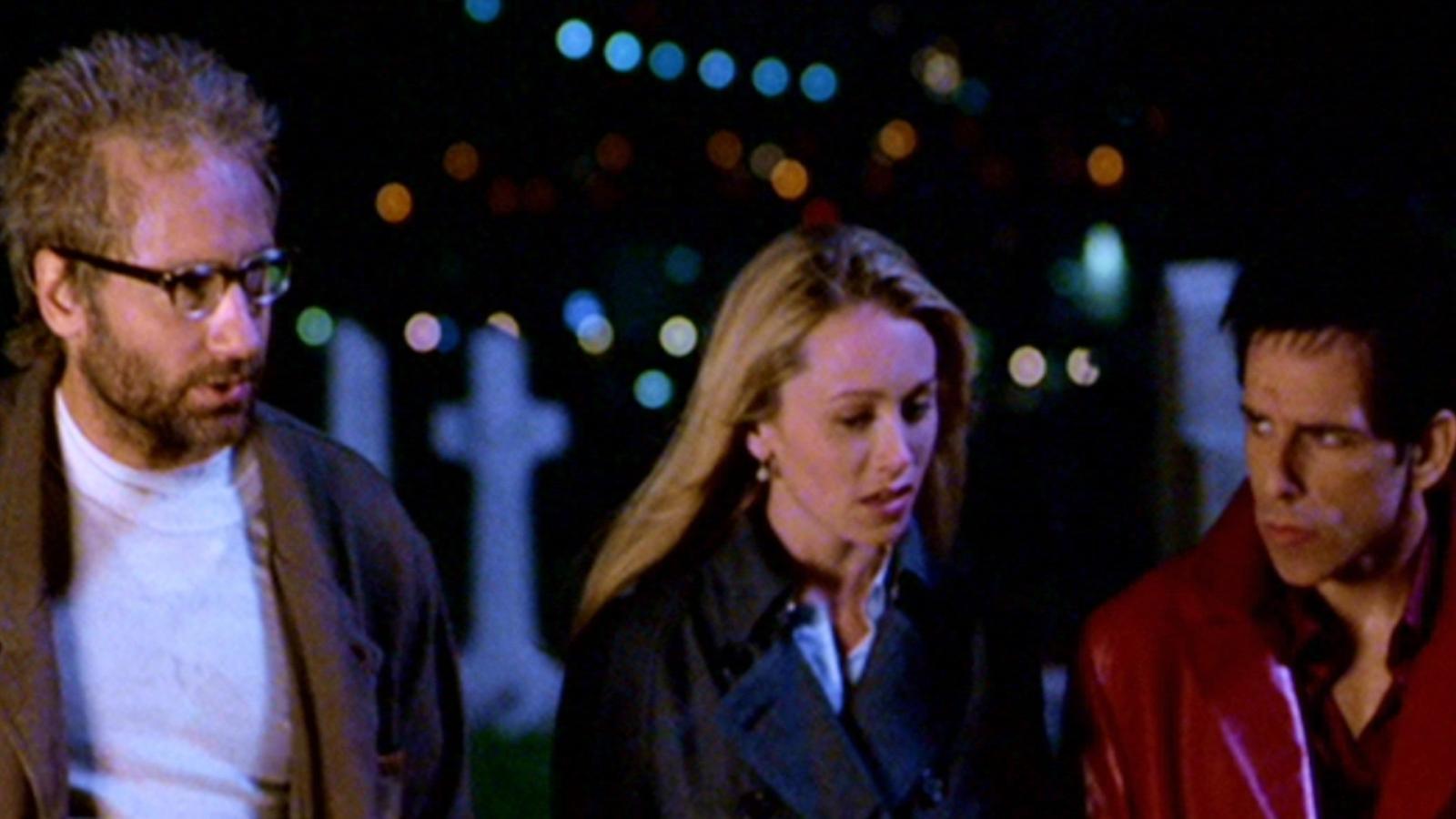 In the fashion-industry satire Zoolander, there's a scene where Ben Stiller's character asks, But why male models? David Duchovny's character gives a long, detailed answer, after which Stiller repeats, But why male models? This wasn't scripted – Stiller had simply forgotten his next line and decided to repeat his previous one. Duchovny, improvising, replies, Are you serious? I just... I just told you that a moment ago. The exchange made the final cut and turned into one of the movie's funniest moments, contributing to its cult status.
9. The Usual Suspects (1995) – The Lineup Scene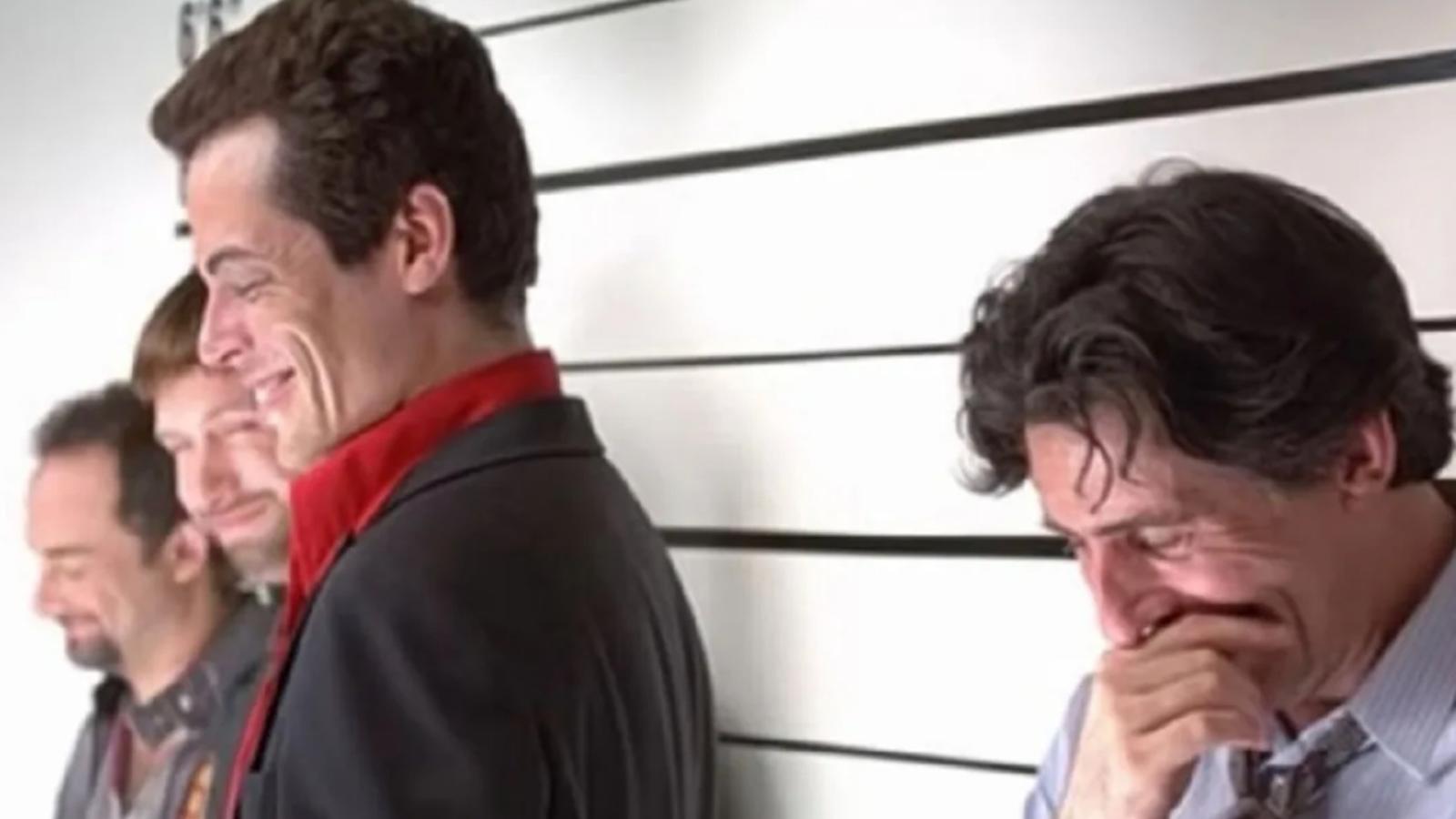 Remember the iconic lineup scene in Bryan Singer's neo-noir mystery The Usual Suspects? Well, it turns out that the reason why everyone is giggling uncontrollably is because Benicio Del Toro couldn't stop passing gas. The script called for a serious, intense scene, but Del Toro's gastric issues caused everyone to break out in laughter. Singer loved the contagious giggling so much that he kept the take in the final film, adding a unique touch to this complex thriller.
10. The Blair Witch Project (1999) – The Tent Scene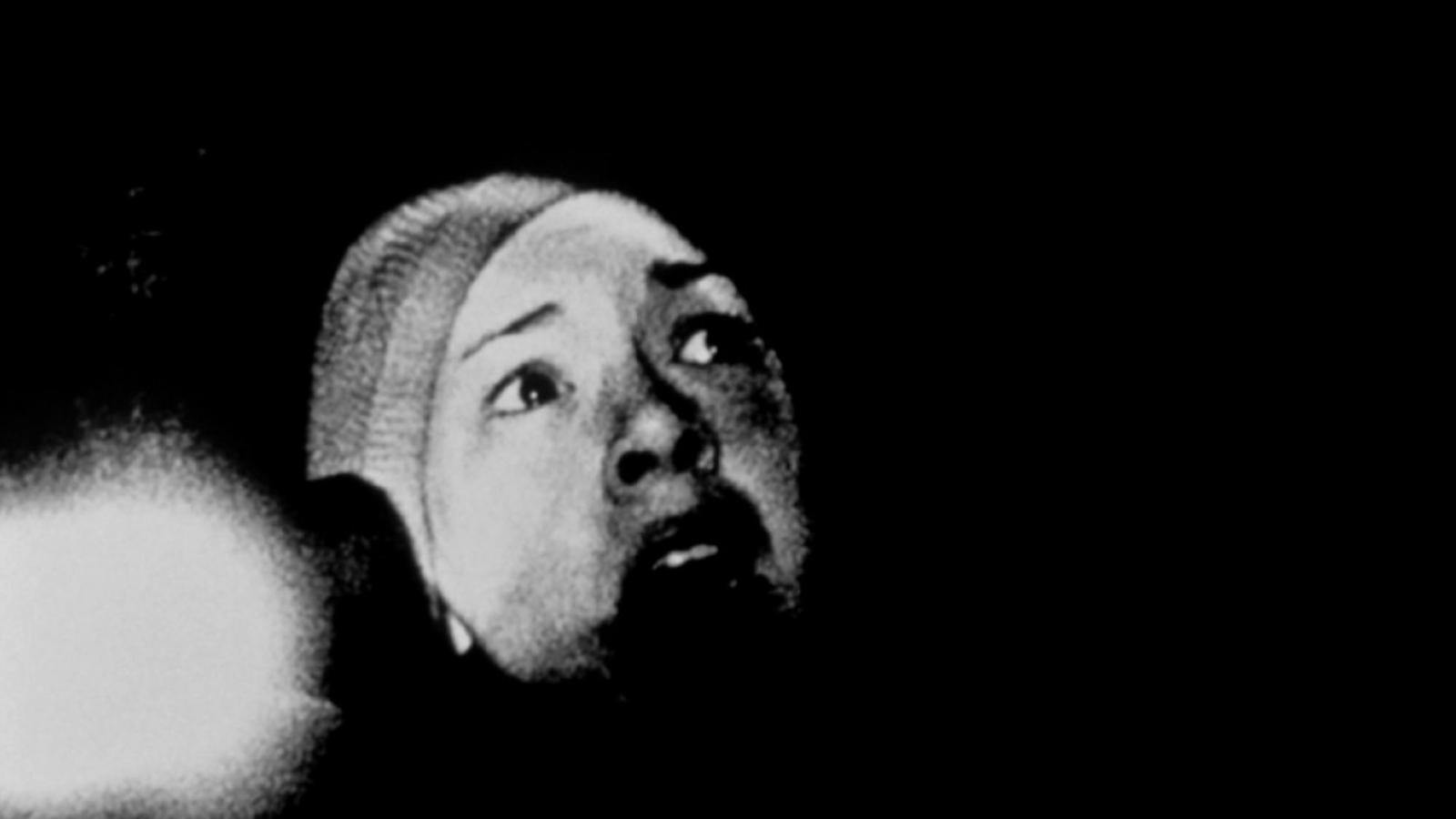 The Blair Witch Project was a pioneer of the found-footage horror genre, with a minimal budget and a largely improvised script. One of the most frightening scenes, where the tent shakes violently as the characters sleep, wasn't entirely planned. Directors Eduardo Sánchez and Daniel Myrick shook the tent without warning the actors, capturing their genuine reactions of fear and panic. This unplanned scare, among others, led to the film becoming a runaway success, grossing over $248 million worldwide from an original budget of $60,000.
11. Blue Valentine (2010) – The Singing Scene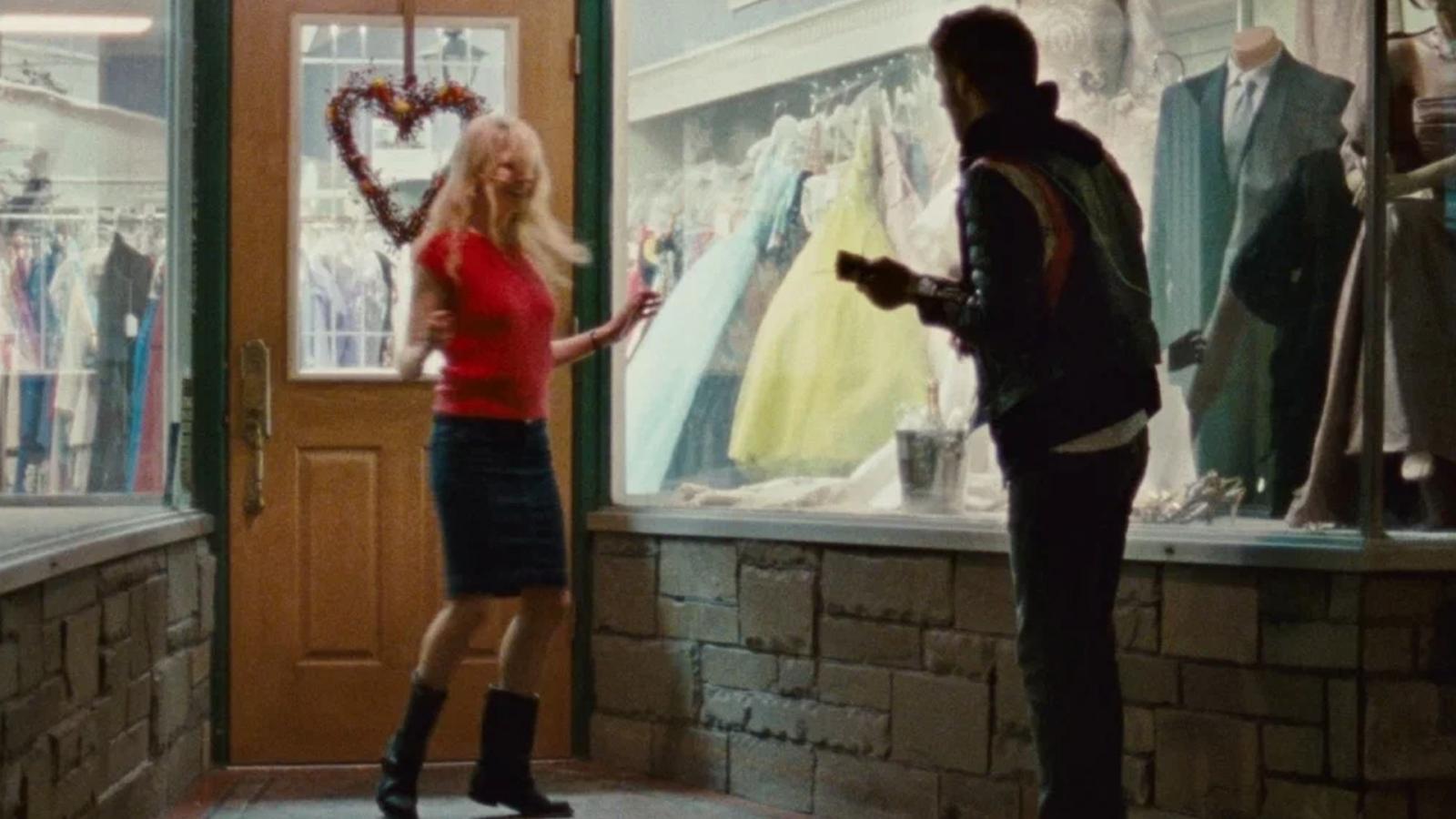 In the romantic drama Blue Valentine, there's a touching scene where Ryan Gosling's character sings You Always Hurt the One You Love while Michelle Williams tap dances. This wasn't in the script, but rather, an impromptu moment that occurred during filming. It added a whimsical, sweet layer to the complex, raw exploration of a failing relationship, encapsulating the movie's theme of the juxtaposition of romantic optimism and painful reality. Blue Valentine was highly praised for its performances, with both Gosling and Williams earning Oscar nominations.
12. Being John Malkovich (1999) – The Can Scene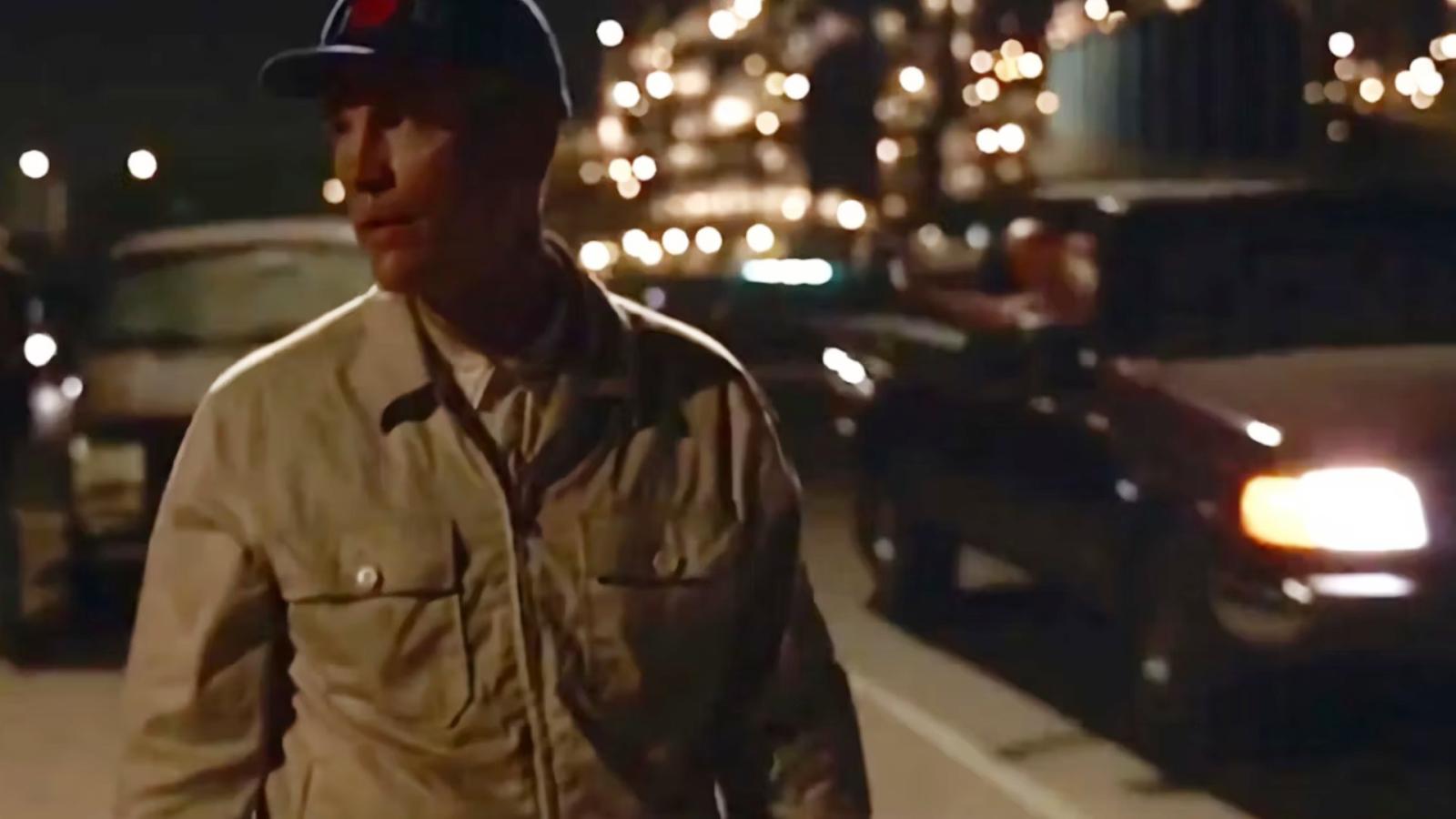 Being John Malkovich, a film known for its eccentric and innovative plot, had an unplanned scene that just added to its offbeat charm. John Malkovich's character is walking along a road when a car drives by, and someone chucks a beer can at him, shouting, Hey Malkovich, think fast! This wasn't scripted. It was a drunken extra who decided to go off-book. Instead of re-shooting, director Spike Jonze loved the randomness and authenticity it brought and decided to keep it. The film holds an impressive 94% on Rotten Tomatoes, and this unplanned moment is a testament to its quirky appeal.