15 Disturbing Horror Films That Truly Terrified Audiences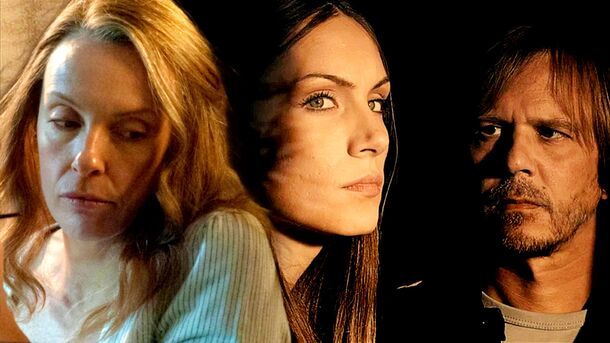 Tired of the same ol' classics and want to venture into uncharted, spine-tingling territory? Don't worry, this list got everything you need.
Plese be warned: some of the following movies not only scared the bejeezus out of audiences but were also so intense that people legit walked out of theaters.
1. "Martyrs" (2008)
This French horror movie is a gut-punc. It starts with a young woman, Lucie, seeking revenge on the family that tortured her as a child. Just when you think it's a simple revenge tale, it morphs into something much darker. Lucie's friend Anna discovers a secret society that tortures women to reach a state of "martyrdom," seeking insights into the afterlife. The ending is devastating, and many people couldn't sit through the visceral torture scenes.
2. "The Serpent and the Rainbow" (1988)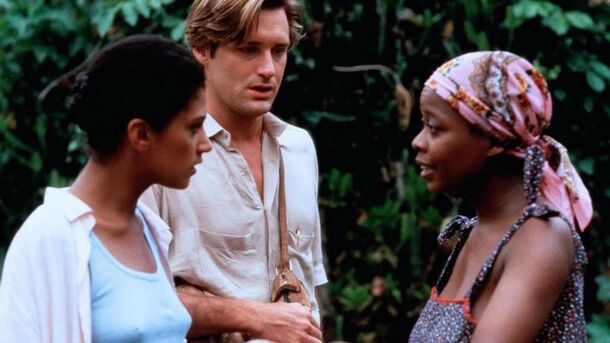 Wes Craven ventures into voodoo, and boy, is it a trip. An anthropologist goes to Haiti to investigate a drug used in voodoo rituals that apparently brings people back from the dead. He gets way more than he bargained for, including being buried alive with a tarantula. It's a dizzying descent into cultural nightmares, and the realness of the setting made viewers dash to the exit.
3. "Irreversible" (2002)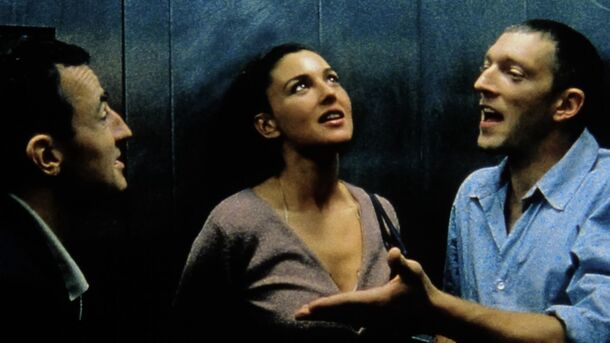 This French thriller is told in reverse chronological order, and it's infamous for its unflinching portrayal of violence. The plot revolves around the brutal rape of a woman named Alex and her boyfriend Marcus' vengeful hunt for the rapist. The violence is so raw and brutal that people walked out, some even fainting. While not a traditional horror film, it's horrifying in its realism.
4. "Raw" (2016)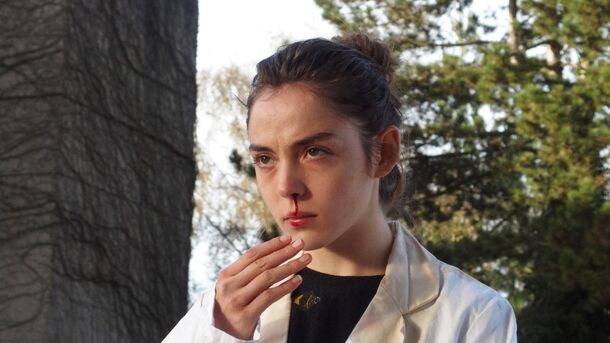 Vegans, look away. This French-Belgian film explores the life of Justine, a vegetarian who discovers her taste for human flesh after a college hazing ritual. As her cravings grow stronger, so do the consequences. The graphic scenes of cannibalism caused multiple walkouts and even a few fainting spells during its festival runs. It's as much a story of self-discovery as it is a gore-fest.
5. "A Serbian Film" (2010)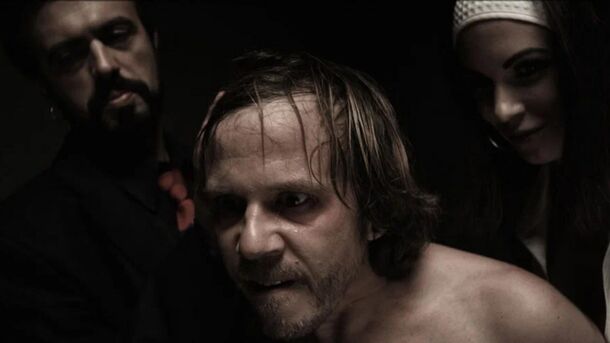 Let's just say this movie is a lot. It delves into the life of a retired adult films actor who agrees to participate in an "art film," only to discover he's been drafted into a snuff film with deeply disturbing themes, including necrophilia and worse. The movie was so controversial that it's been banned in several countries. People didn't just walk out; they ran. Wouldn't you, though?
6. "Lake Mungo" (2008)
This Australian flick is a mockumentary but don't let that turn you off. Alice, a teenage girl, drowns under mysterious circumstances. Her family starts experiencing odd occurrences in their home—think shadowy figures and strange noises. They find Alice's phone with a video that shows her encountering her own drowned ghost. Chills, right? It's a haunting reflection on grief as much as it is a literal haunting.
7. "Coherence" (2013)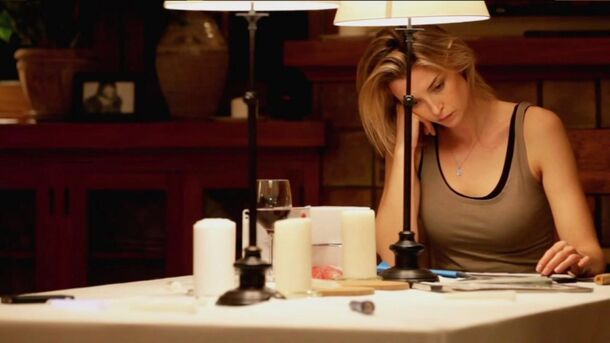 A group of friends gathers for a dinner party on the night a comet is passing by Earth. Weird stuff starts happening—phones break, power goes out, and they find a box with photos of themselves. Plot twist: there are multiple realities overlapping, and "they" are in more than one house. It's a "who's who" of terror as they navigate these alternate dimensions.
8. "It Follows" (2014)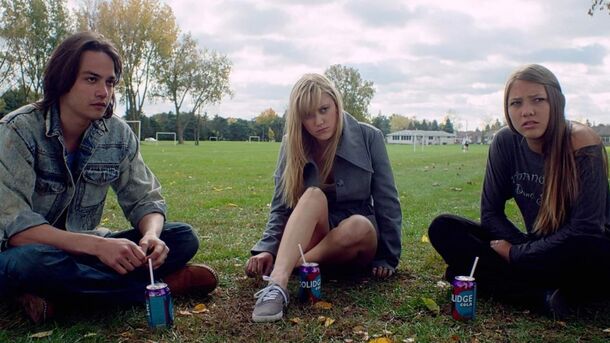 This isn't your typical monster movie. After a sexual encounter, Jay finds herself cursed by a shape-shifting entity that only she can see. The thing literally walks toward her wherever she is, taking the form of random people. If it catches her, she dies. She tries passing on the curse, but can you ever really escape? It's like a relentless, grim game of tag with your life at stake.
9. "The Witch" (2015)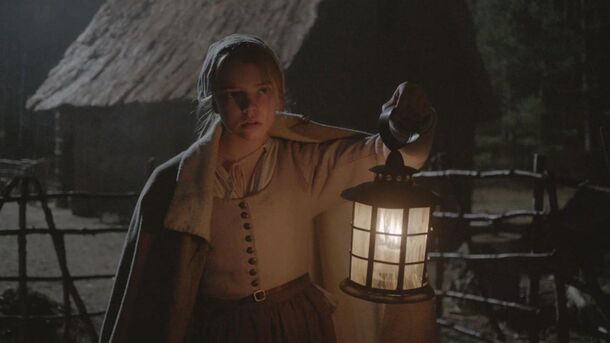 Set in 1630s New England, this is as atmospheric as it gets. A Puritan family is banished to the edge of a forest, and weird stuff ensues. The baby vanishes, crops fail, and the goat, Black Phillip, is acting strange. Turns out, the eldest daughter Thomasin is accused of witchcraft, but in a grim twist, she actually joins a coven of witches by the end. It's got that slow burn dread that sticks to your bones.
10. "The Autopsy of Jane Doe" (2016)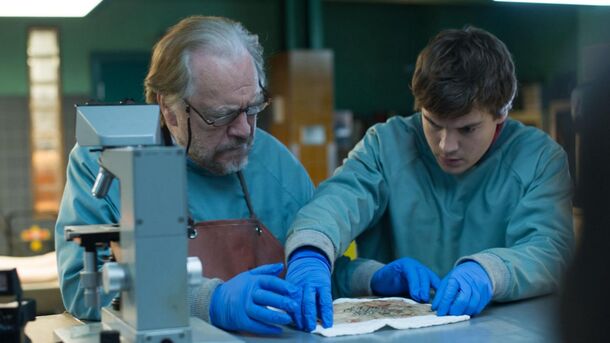 Two coroners, a father and his son, get a mysterious body: a perfectly preserved Jane Doe. As they dissect her, they find more questions than answers. Her tongue's cut out, her lungs are charred, but her skin is immaculate. Eventually, they realize she's a witch put through ritualistic torture, and she's far from dead.
11. "The Exorcist" (1973)
Released in 1973, this film was such a shocker that folks literally passed out in theaters. So what's the story? A young girl named Regan starts acting strange—really strange. We're talking speaking in tongues and 360-degree head spins. Two priests step in to perform an exorcism, battling not just the demon inside her but their own existential doubts. This was where pea soup got a bad name, people.
12. "Get Out" (2017)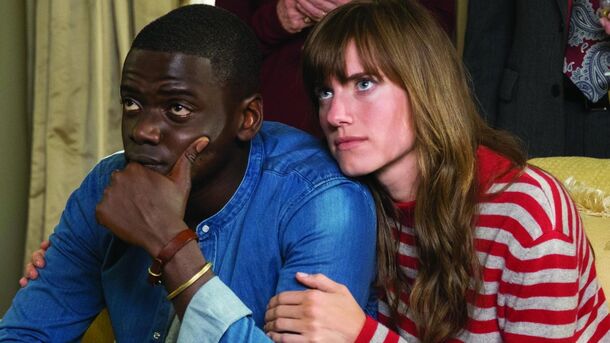 This was the film that made us reconsider meeting our partner's parents. Chris, a Black man, visits his white girlfriend's family and starts to notice weird stuff—like, the Black folks in town are acting kinda robotic. Long story short, there's a creepy brain-switching scheme going on. Chris fights his way out, using his street smarts and a lovely set of car keys. A box office hit, it garnered over $255 million worldwide and opened up dialogues about race and horror.
13. "A Nightmare on Elm Street" (1984)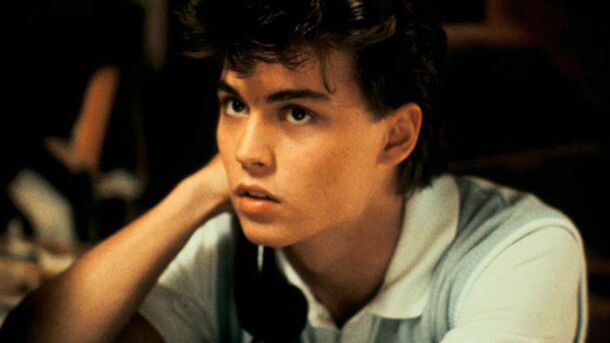 Ever scared to go to sleep? This movie will make it way worse. Freddy Krueger, a disfigured man with knife-gloves, haunts the dreams of teenagers. They start dying in their sleep, which also kills them in real life. The teens have to figure out how to beat Freddy in dreamland before it's lights out for good. Ya gotta love the 80s for mixing teen angst with real terror.
14. "Hereditary" (2018)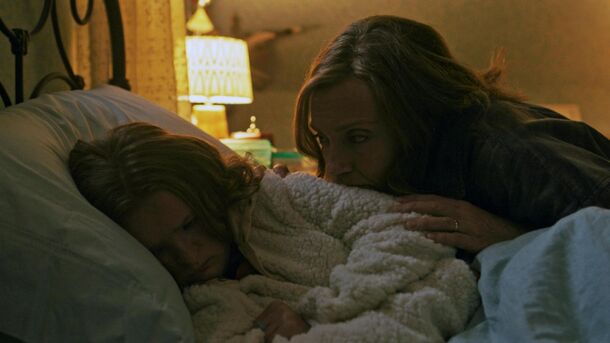 Family. Can't live with 'em, can't live without 'em — literally, in this case. After the grandmother dies, strange events plague her daughter Annie and her family. Annie sleepwalks and tries to kill her kids. Her son Peter accidentally kills his sister. Ouch. In the end, it's all a scheme to host a demon in Peter's body, orchestrated by a cult Grandma was part of.
15. "Paranormal Activity" (2007)
You ever heard that bump in the night and thought, "What was that?" This film takes that and amps it up to eleven. A couple, Katie and Micah, start recording their nightly activities because Katie believes she's haunted. Doors slam, chandeliers shake, and Katie starts talking in a demonic voice. Micah dies, and Katie vanishes—camera still rolling.