15 Hidden Gem British Comedies Better Than American Sitcoms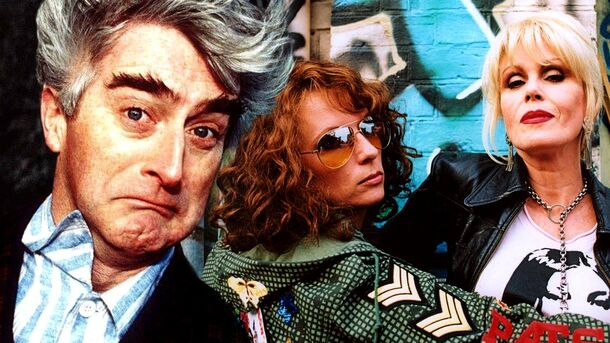 The humor here is distinctly British but universally relatable.
1. "Peep Show"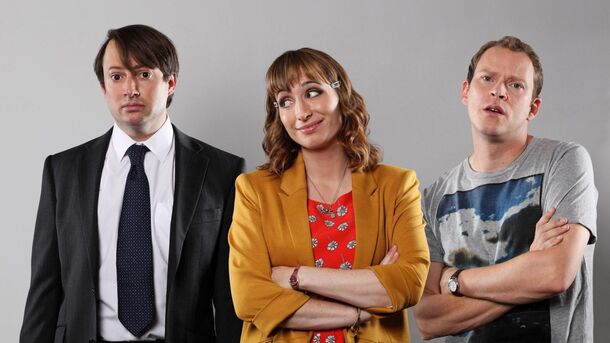 Imagine sharing your weirdest, most embarrassing thoughts with your flatmate and your flatmate doing the same. Now imagine a camera capturing it all from a first-person perspective. That's "Peep Show," essentially. Mark, a loan manager, and Jeremy, an aspiring musician, are polar opposites yet the best of friends. Mark is neurotic, has a dead-end job, and can't seem to get his love life sorted. Jeremy, on the other hand, is a laid-back slacker who dreams of stardom but lacks ambition. They navigate life's ups and downs in London, awkwardly stumbling through work fiascos, romantic misadventures, and a whole lot of cringeworthy situations.
2. "The IT Crowd"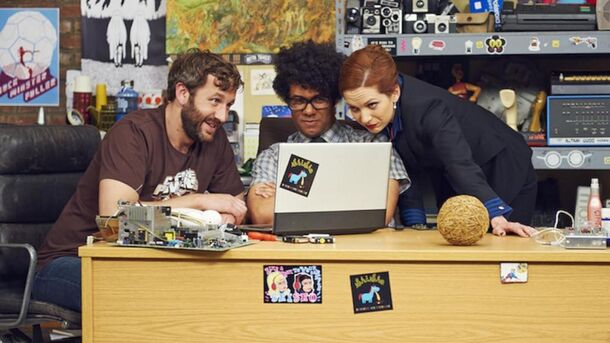 Working in IT can be dull, but not in the basement of Reynholm Industries. Roy, Moss, and Jen have, let's say, 'unique' personalities. Roy is forever stuck saying, "Have you tried turning it off and on again?" Moss is an adorable geek who once tried to put out a fire with a nerdy message board. And Jen? She's the head of the IT department but knows zilch about technology. She once thought the entire Internet was stored in a small black box. Together, they tackle day-to-day problems, whether that's dealing with their socially inept boss, Douglas, or trying to pass a stress test and failing at it.
3. "Absolutely Fabulous"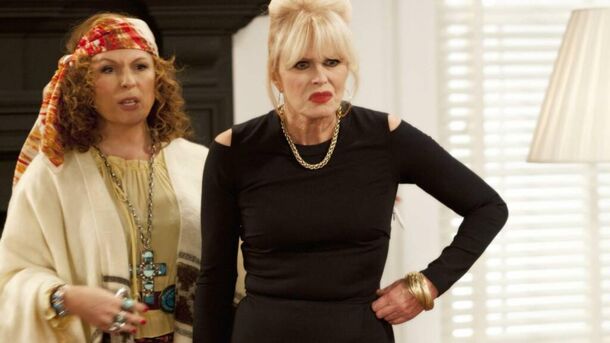 Edina is a PR agent whose main client is, well, herself. Patsy, her best friend, is a magazine editor who seemingly does no work and loves her liquor. These two glamorous gals make it their life mission to be hip and trendy but often end up embarrassing themselves and Edina's straight-laced daughter, Saffron. From desperately trying to lose weight in bizarre ways (ever heard of 'electrocution therapy'?) to Patsy accidentally setting her beehive hairdo on fire, their antics are nothing short of, you guessed it, fabulous.
4. "Gavin & Stacey"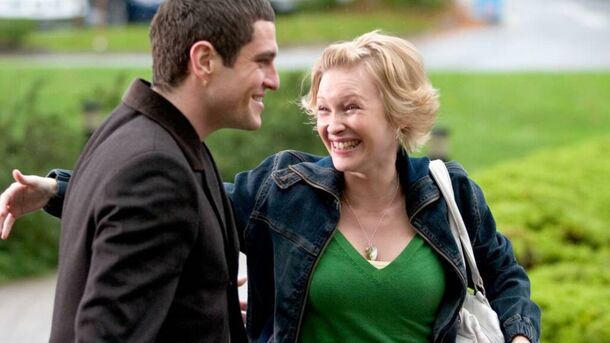 Ever fallen in love over the phone? Gavin, from Essex, and Stacey, from Wales, did just that. After months of chit-chat, they finally decide to meet, bringing along their best mates, Smithy and Nessa, for the ride. Sparks fly, not just between Gavin and Stacey but also, unexpectedly, between Smithy and Nessa. The show follows their complex relationships, replete with holiday drama, marital ups and downs, and lots of cheeky humor.
5. "The Vicar of Dibley"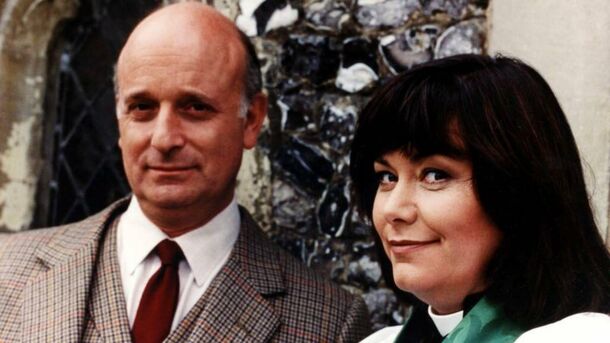 Who says a sleepy English village can't have a progressive vicar? Enter Geraldine Granger, Dibley's first female vicar. She loves chocolate, has a wicked sense of humor, and takes no nonsense from her parish council, a collection of endearing oddballs. From navigating village fairs gone wrong (the prize for guessing a pig's weight shouldn't be the pig itself) to negotiating romantic advances from her clueless but well-meaning neighbor, Geraldine changes the face of Dibley one sermon (and one joke) at a time.
6. "Spaced"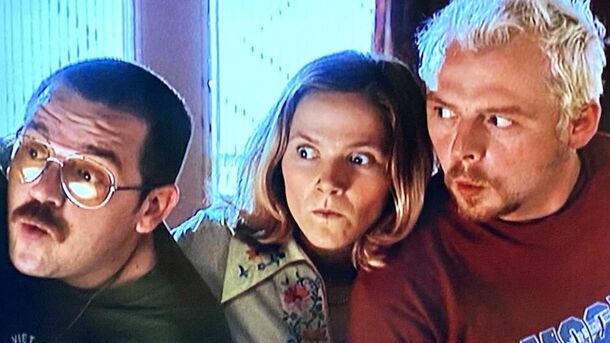 Tim and Daisy, two twenty-somethings, pretend to be a couple just to secure a flat. Tim is a comic book artist nursing a recent breakup, while Daisy is an aspiring writer who's more aspirational than actual. They live in a quirky world where their mundane lives are jazzed up by their overactive imaginations. To complicate matters further, there are also their oddball neighbors, like Brian, the moody artist, who once painted a portrait using only the color blue because he was 'very, very depressed.'
7. "Fawlty Towers"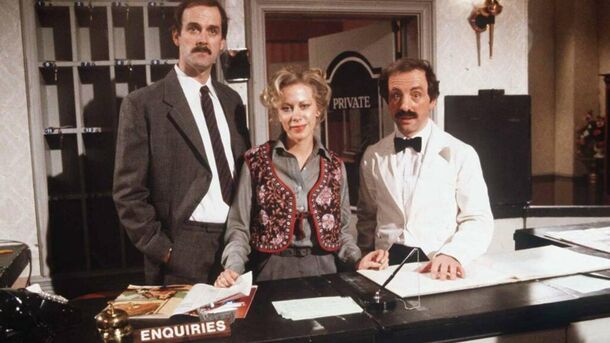 Welcome to the world's worst hotel, run by the world's most irritable man—Basil Fawlty. Assisted by his long-suffering wife, Sybil, and the ever-confused Spanish waiter, Manuel, Basil endeavors to create a high-class establishment but constantly falls flat on his face. Each episode is a new calamity, usually of Basil's own making, as he struggles (and fails) to maintain some semblance of decorum in his hotel.
8. "Black Books"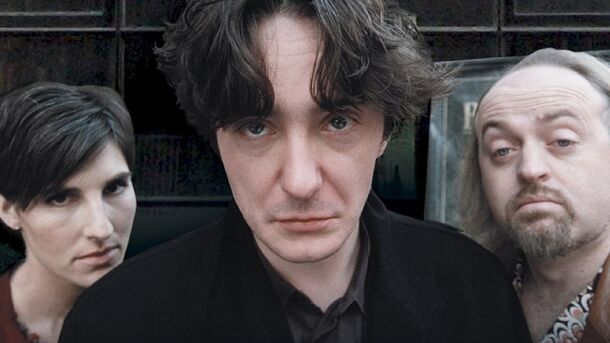 Bernard Black is a grumpy, anti-social, wine-addicted bookshop owner. His bookshop is more a sanctuary for him to read and drink than an actual business. Manny, his accidental assistant, is a stressed-out guy who sees the shop as an escape from his boring life. Add Fran, their friend who runs the store next door, and you have a trifecta of misfits. Their capers are hilariously outlandish and yet oddly endearing.
9. "Father Ted"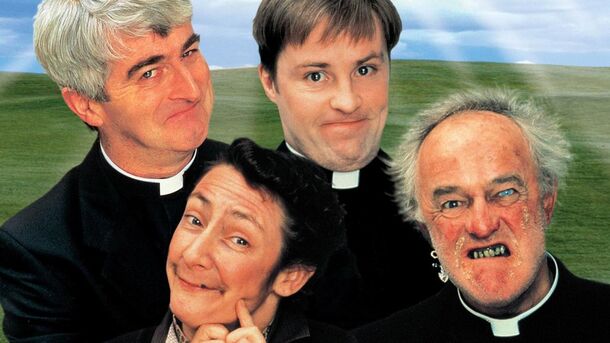 Father Ted Crilly, along with his fellow priests Father Dougal and Father Jack, are banished to the remote Craggy Island as punishment for various indiscretions. Ted dreams of a more luxurious posting, but instead, he's stuck in a perpetual loop of bizarre events and even stranger parishioners. From attempting to cheat at an over-the-top, priests-only talent show to getting stuck on the 'Very Dark Caves' ride at a terrible local funfair, there's never a dull moment.
10. "Red Dwarf"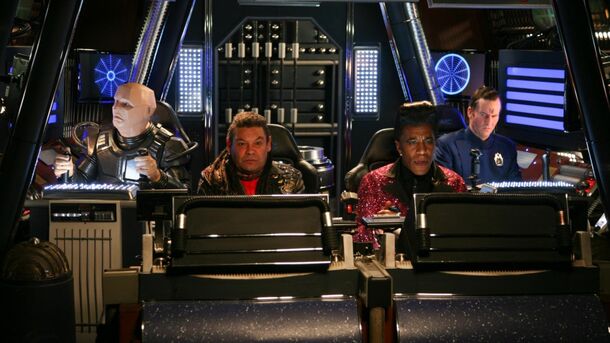 Imagine being the last human alive, stuck on a spaceship with a humanoid cat, a neurotic computer, and a hologram of your dead bunkmate. That's the life of Dave Lister on "Red Dwarf," a mining ship lost in deep space. Each episode is a new misadventure as they encounter strange life forms, time loops, and parallel universes.
11. "Green Wing"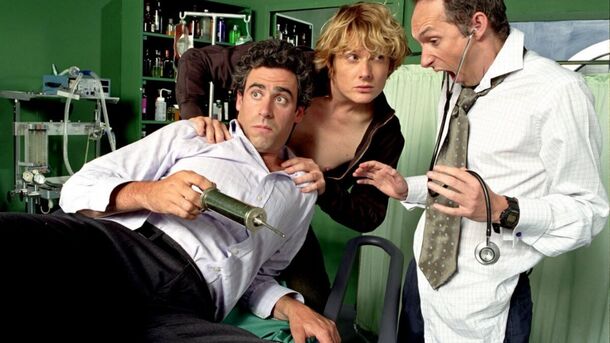 Step into East Hampton Hospital, where medical ethics and logic are more guidelines than actual rules. Dr. Caroline Todd navigates this madhouse, where her colleagues include a charming but commitment-phobic surgeon, a hateful HR director, and an anesthetist with a very, ahem, unique sense of humor. It's like Grey's Anatomy, but with the lunacy dialed up to eleven.
12. "Outnumbered"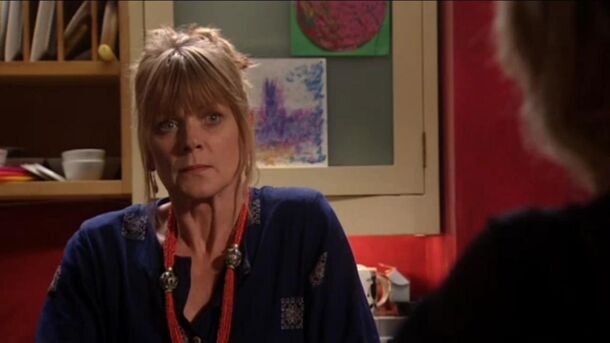 This comedy follows the Brockman family: Pete and Sue, and their three kids, Jake, Ben, and Karen. Sounds ordinary, but the kids are hilariously unpredictable. Take Ben, who decided to bring a saw to school for a talent show. Or Karen, who interrogated her dentist as if she was a prosecuting attorney. The parents are just trying to keep up, and honestly, aren't we all?
13. "The Inbetweeners"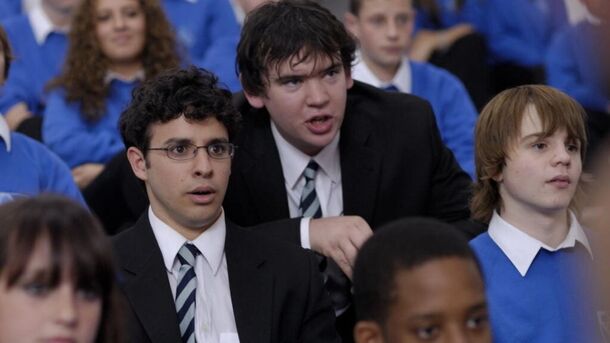 The joys of adolescence: school, crushes, and the never-ending quest for coolness. "The Inbetweeners" follows Will, Simon, Jay, and Neil as they trudge through the quagmire that is British secondary school. Will is the uptight new kid, Simon pines for a girl who barely knows he exists, Jay is all talk and no action, and Neil is, well, clueless. Whether they're failing miserably at flirting or embarking on a disastrous field trip, these four make teen awkwardness an art form.
14. "Keeping Up Appearances"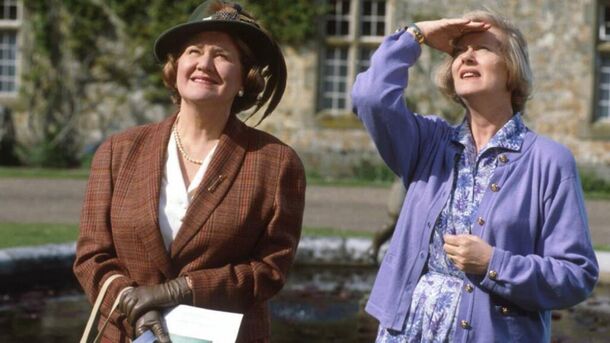 Meet Hyacinth Bucket (it's pronounced 'bouquet,' thank you very much). She's dead set on climbing the social ladder, even if her family drags her down. With her ever-suffering husband Richard in tow, Hyacinth embarks on schemes to appear posh, like organizing an outdoor "indoor luxury barbecue and finger buffet." Each episode becomes a cringe fest as she goes to extraordinary lengths to impress.
15. "Toast of London"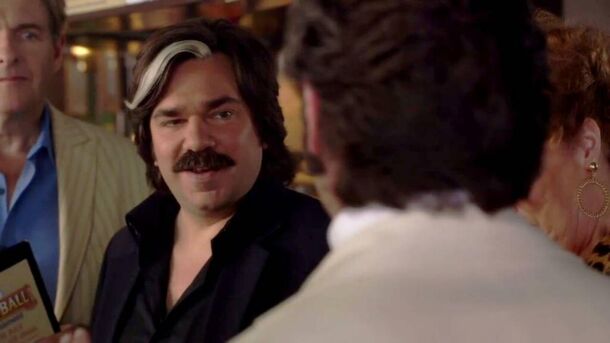 Steven Toast is an actor whose career never really took off. Stuck in a vortex of humiliating roles, horrendous auditions, and confrontations with a nemesis voice actor, Toast tries to navigate the calamitous London theater scene. But nothing, not even a duet with his hated rival, can extinguish Toast's burning desire for stardom - or at least, a good story at the pub.