15 Lesser-Known Cult Classic Films You Need to See Before You Die
These films may be lesser-known, they may not have broken box office records, but they've wormed their way into the hearts of a devoted audience, cementing their place in the film hall of fame.
1. "Repo Man" (1984)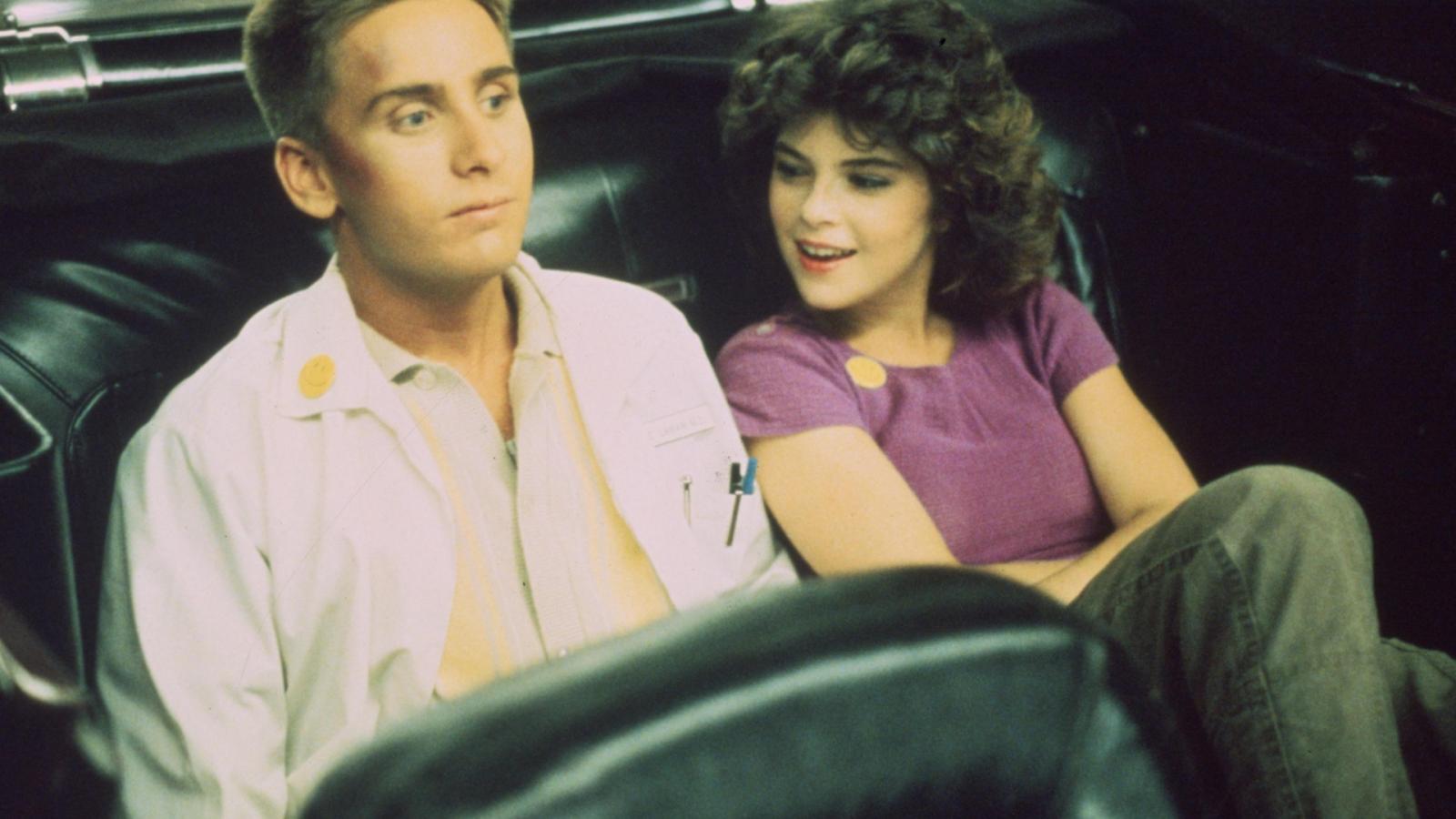 If you were ever curious about what would happen if you tossed science fiction, punk rock, and a disillusioned car repossessor into a cinematic blender, "Repo Man" would be your frothy, unforgettable result. Directed by Alex Cox, this film stars a young Emilio Estevez as Otto, a rebellious punk rocker turned car repossessor, who finds himself embroiled in a bizarre quest for a 1964 Chevy Malibu with a suspiciously radioactive trunk. With its offbeat humor, snappy punk soundtrack, and unabashedly weird storyline, "Repo Man" is as eclectic as a film can get. Like a car crash you can't look away from, except the crash is brimming with radioactive aliens and a searing punk aesthetic.
2. "Harold and Maude" (1971)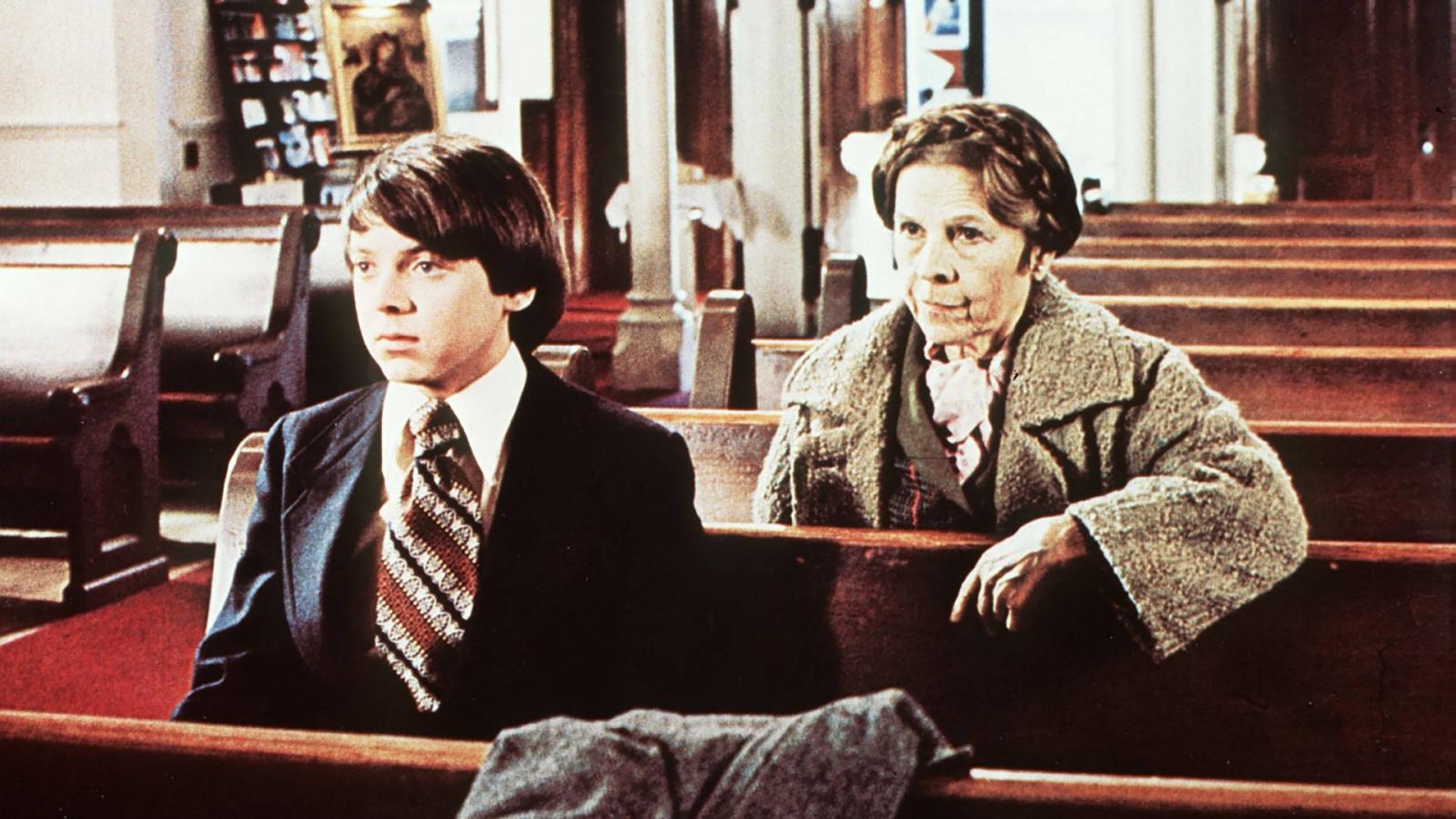 If you think all romantic comedies are sappy, cookie-cutter affairs with 20-something leads, allow "Harold and Maude" to delightfully prove you wrong. This black comedy revolves around the unconventional relationship between Harold, a morose, death-obsessed young man, and Maude, a lively septuagenarian with a lust for life. Their shared interests? Funerals and a blatant disregard for societal norms. Ruth Gordon as Maude steals the show with her vivacious zest, and Bud Cort's Harold is the perfect foil with his emo-like fascination with death. Darkly funny, eccentrically charming, and heart-warmingly tender, "Harold and Maude" will teach you more about life (and death) than most self-help books.
3. "Withnail & I" (1987)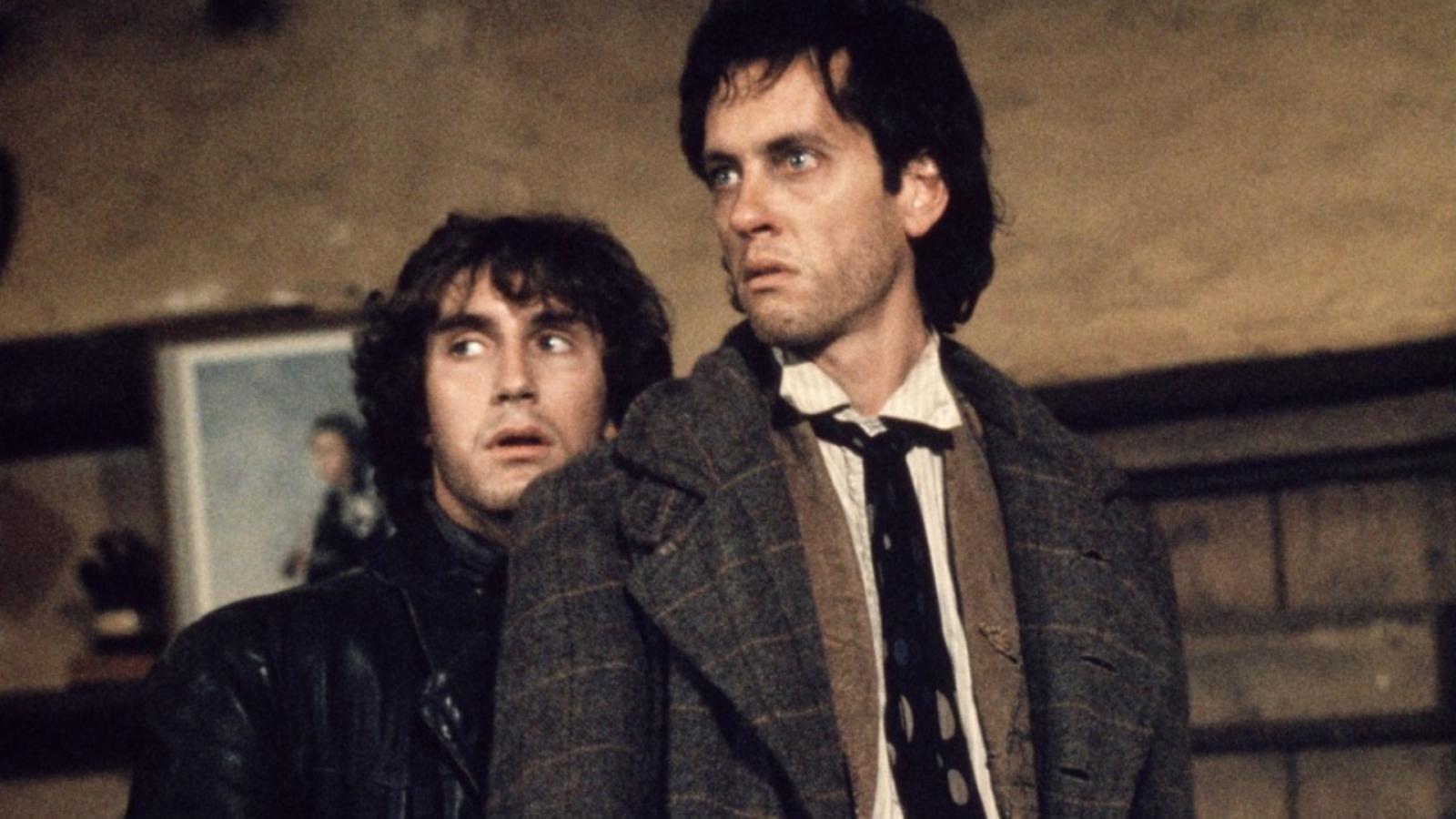 To say "Withnail & I" is a comedy about two unemployed actors living in London's Camden Town in the late '60s would be to severely undersell it. While that's the premise, this film, directed by Bruce Robinson, is so much more. With their squalid flat, constant state of intoxication, and hilariously failed attempts at 'adulting,' Withnail (Richard E. Grant) and "I" (Paul McGann) stumble through life in a way that makes your worst hangover seem like a pleasant Sunday brunch. With unforgettable quotes and unforgettable characters (here's looking at you, Uncle Monty), "Withnail & I" is a debauched, hysterically funny, and occasionally melancholic masterpiece that's a must-watch.
4. "Pink Flamingos" (1972)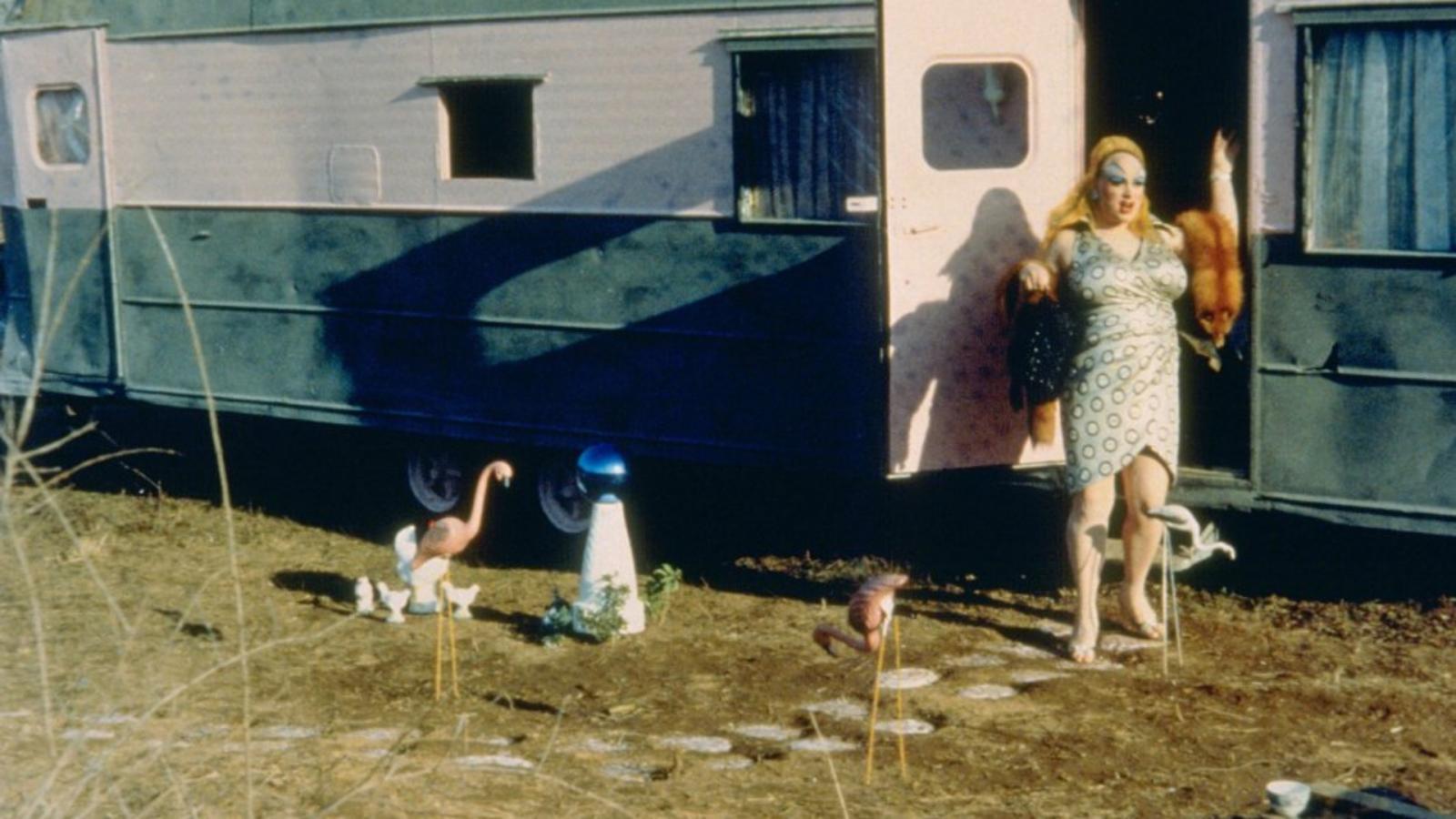 Hold onto your gag reflex, because we're venturing into John Waters territory with "Pink Flamingos," a film so revoltingly outrageous it might just make you question your life choices. The film stars the legendary drag queen Divine as Babs Johnson, a criminal living in a trailer with her bizarre family, who's determined to retain her title as "the filthiest person alive" against her rivals. The plot is as absurd as it sounds, and the film's shocking scenes will make you squirm in your seat. If you can stomach it, "Pink Flamingos" is a wild, trashy, and unapologetically grotesque ride that'll definitely leave a...um, taste in your mouth.
5. "Plan 9 From Outer Space" (1959)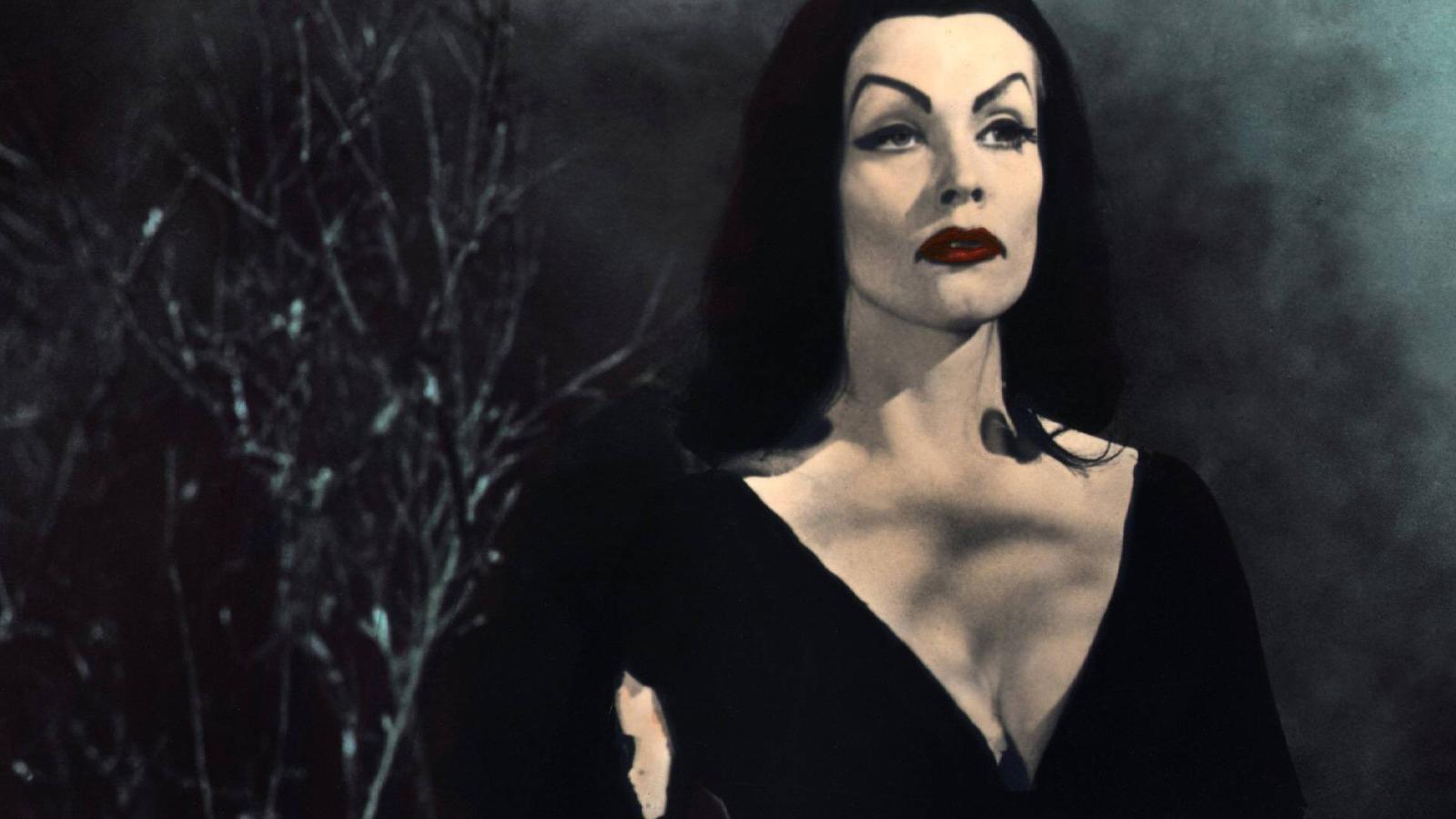 No list of cult classics would be complete without mentioning the 'worst film ever made.' "Plan 9 From Outer Space" is Ed Wood's infamous B-movie, featuring a convoluted plot about aliens resurrecting the dead to save the universe. With its hilariously inept production, bad acting, and even worse special effects, "Plan 9" is like watching a car crash in slow motion – it's a disaster, but you can't look away. If you're a fan of 'so bad it's good' cinema, you owe it to yourself to witness this hot mess of a movie.
6. "Eraserhead" (1977)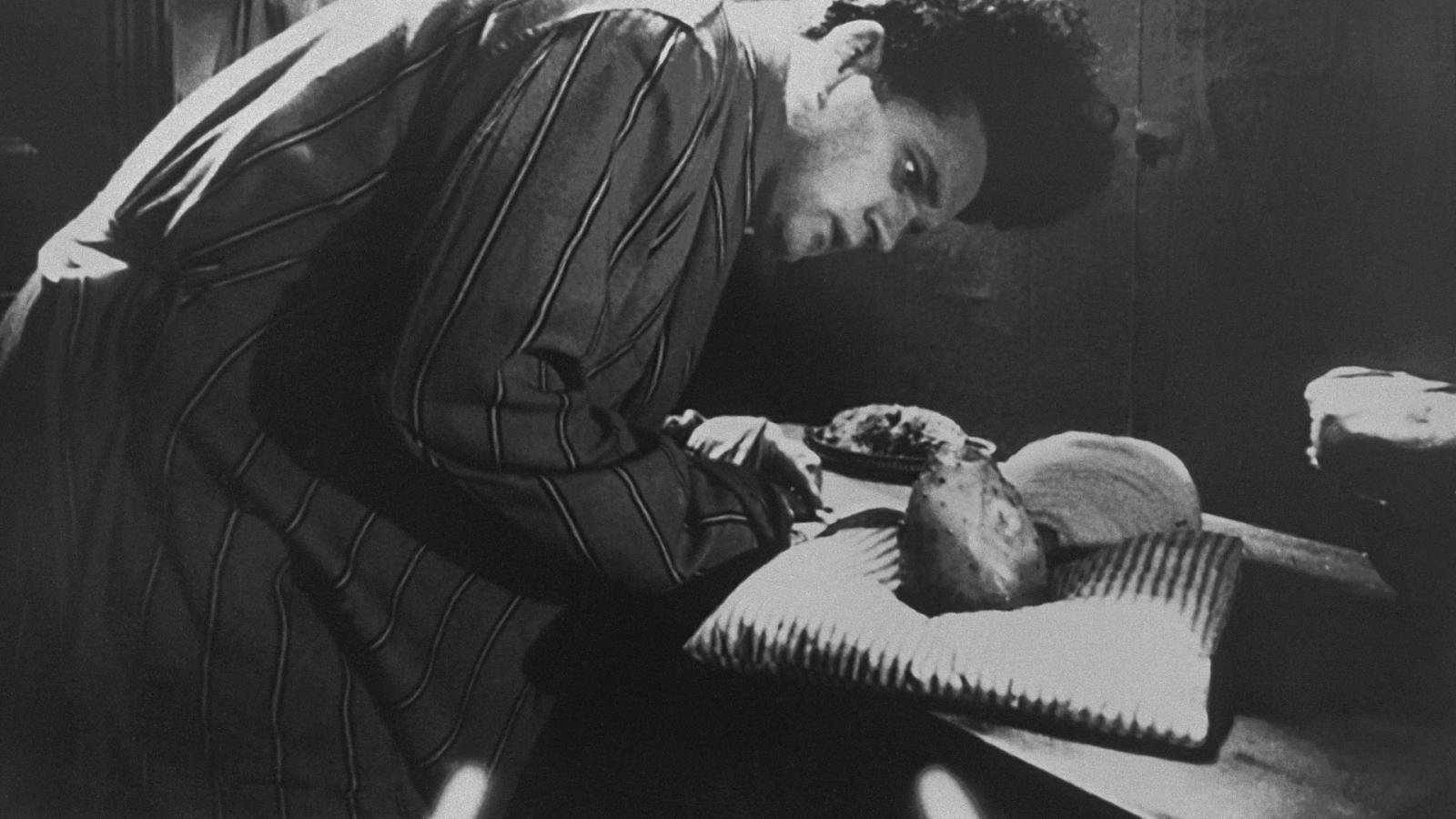 It's hard to describe David Lynch's "Eraserhead" without sounding like you've lost your mind, but that's a part of its charm. An unflinching exploration of anxiety, fatherhood, and industrial ennui, this black-and-white film introduces us to Henry, a man trapped in a nightmarish world with his crying mutant baby. With its surreal imagery, haunting sound design, and confounding plot, "Eraserhead" is like a fever dream on celluloid. It may not be an easy watch, but it's a rewarding one for those who appreciate the stranger side of cinema.
7. "Hausu" (1977)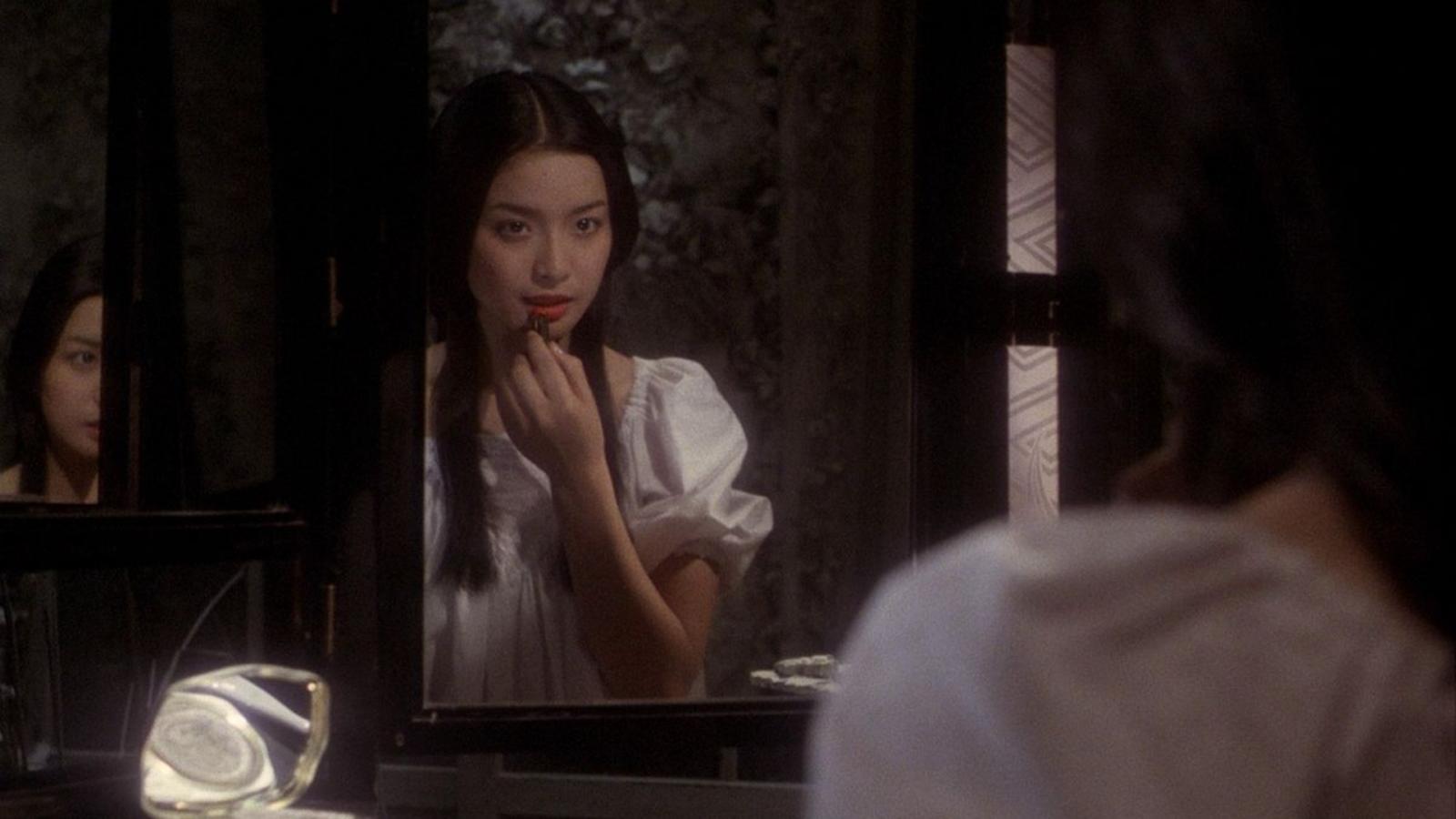 If you thought "Eraserhead" was weird, get ready for Nobuhiko Obayashi's "Hausu." This Japanese film about a group of schoolgirls who visit a haunted house is a phantasmagoric explosion of the bizarre. It's got a carnivorous piano, a man-eating lampshade, a watermelon that turns into a head, and enough psychedelia to make you question your sobriety. It's the kind of movie you can't do justice with mere words; it has to be seen to be believed. "Hausu" is not just a film; it's an experience – one that'll leave you awestruck, bewildered, and maybe a little terrified of fruit.
8. "Freaks" (1932)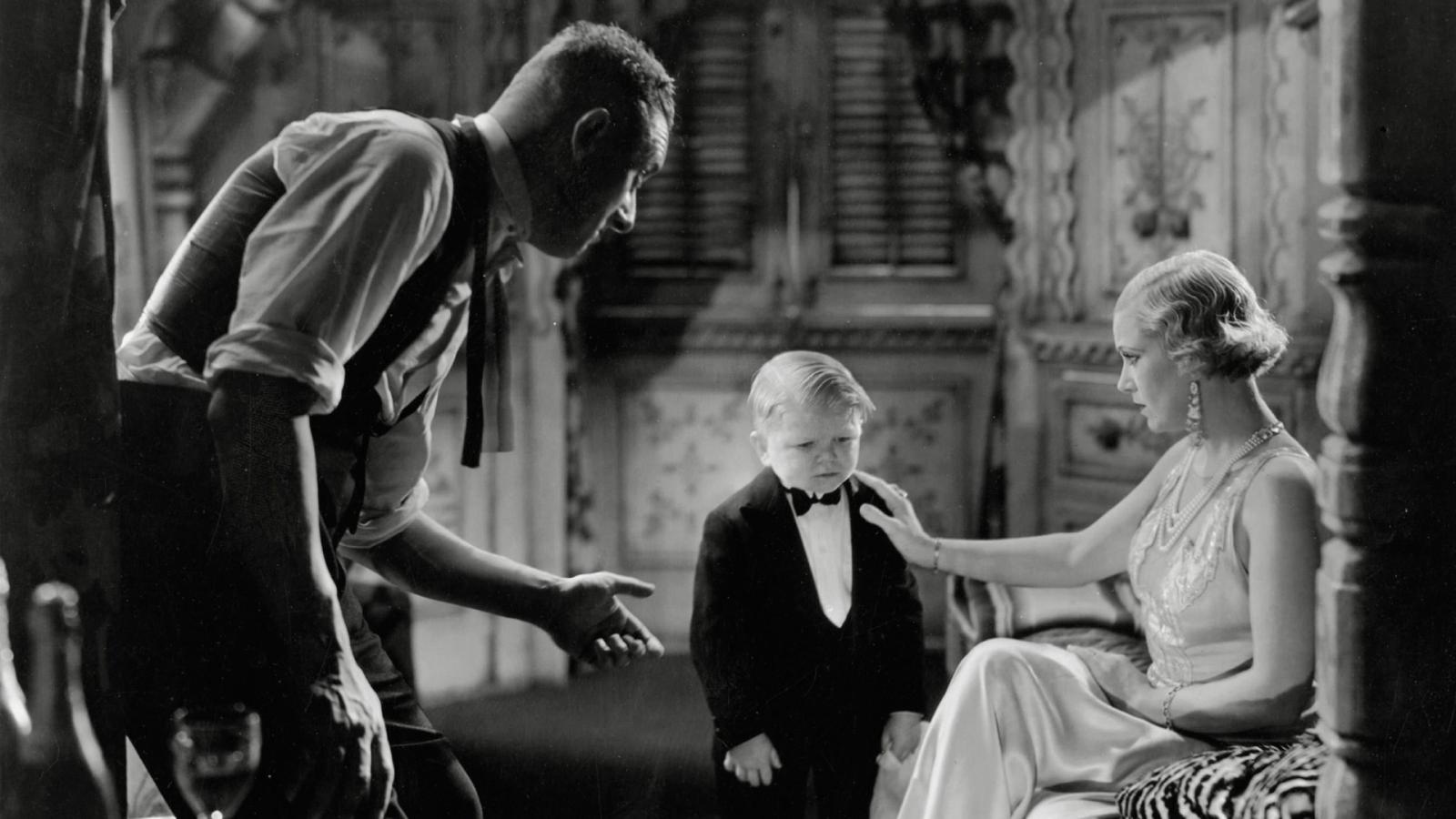 Pre-code Hollywood wasn't known for pushing boundaries, but "Freaks" is a stark exception. Directed by Tod Browning, this film dared to showcase physically deformed 'freak show' performers as sympathetic characters, turning the lens on the so-called 'normal' people as the true monsters. While the film's subject matter and its controversial wedding feast scene caused outrage upon release, modern audiences have embraced it for its empathetic depiction of its characters and its underlying message of acceptance. "Freaks" might be an uncomfortable watch, but its impact is undeniable.
9. "The Room" (2003)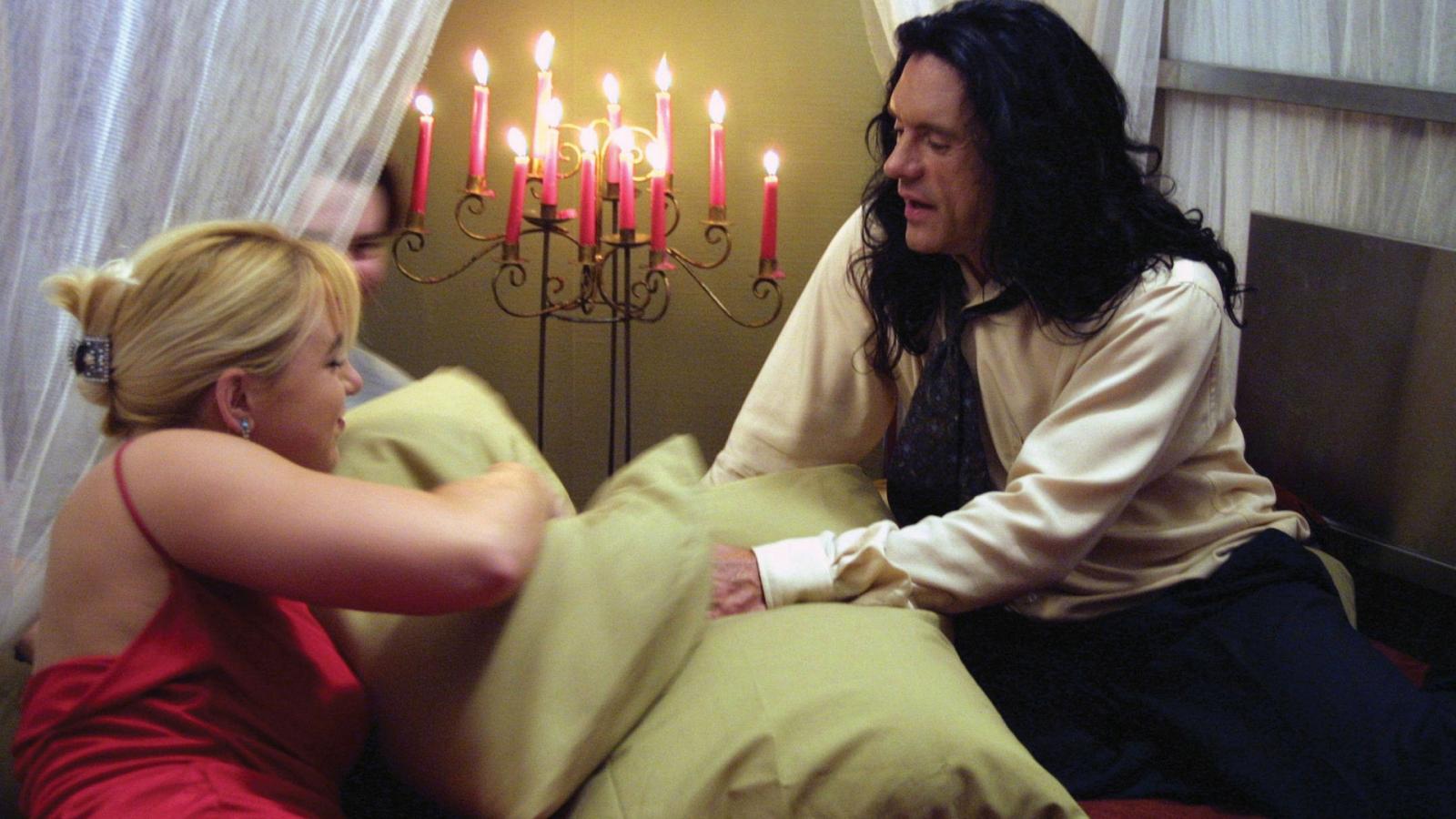 Oh hi, Mark. The crown jewel of the 'so bad, it's good' genre, Tommy Wiseau's "The Room" is a cinematic disasterpiece. Filled with inexplicable plot threads, laughably bad dialogue, and Wiseau's unique...er, acting, "The Room" is an unintentionally hilarious train wreck that you can't help but watch. Whether it's Johnny's bizarrely mechanical football tossing or his melodramatic declaration of 'I did not hit her, I did naaaht,' "The Room" is a masterclass in how not to make a film. Grab a spoon (you'll understand when you see it) and a group of friends, and prepare to laugh till you cry.
10. "They Live" (1988)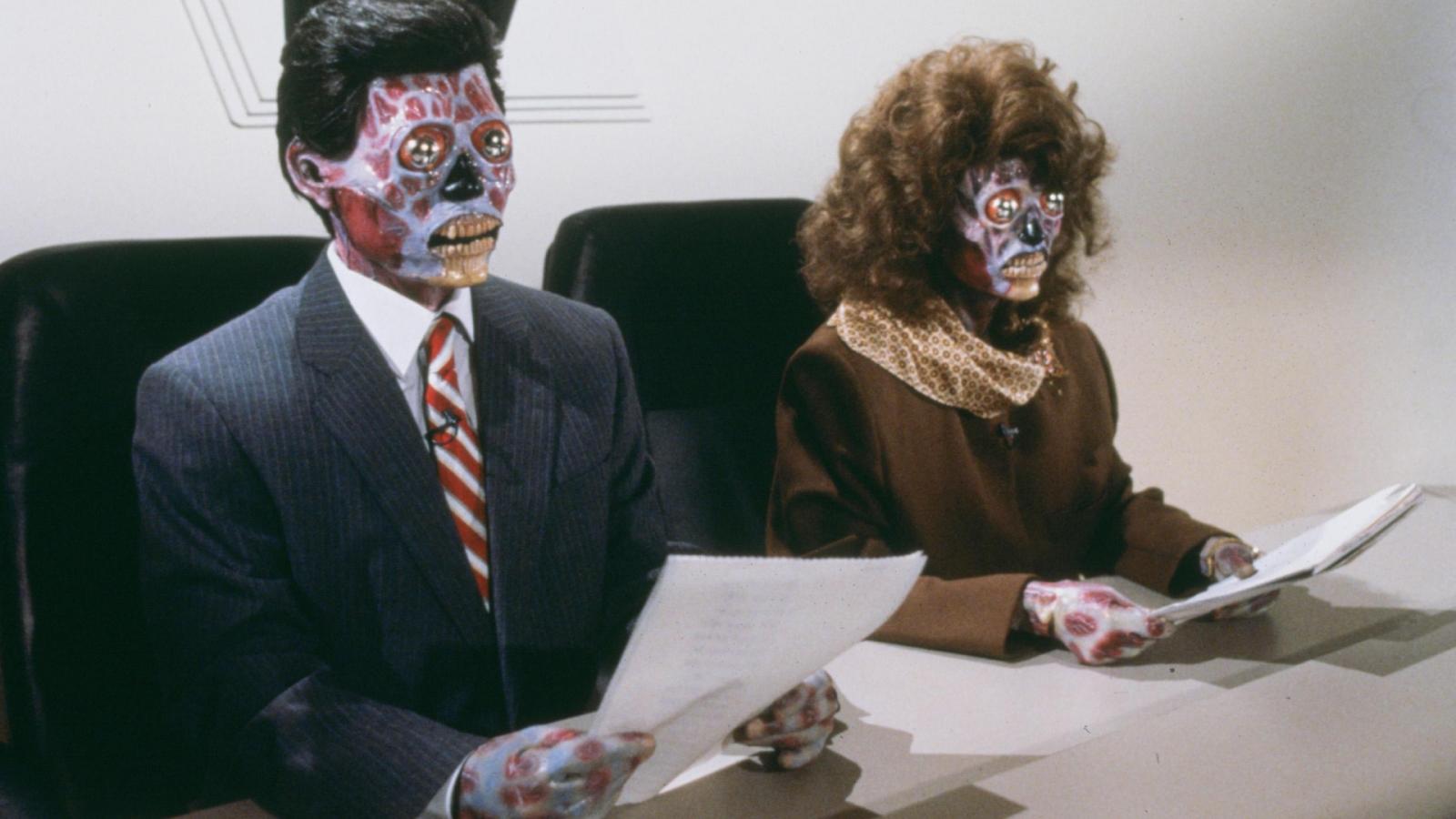 John Carpenter's "They Live" may seem like a standard sci-fi action flick on the surface, but beneath its veneer of cool sunglasses and one-liners lies a biting critique of consumerism and media manipulation. It follows a drifter, played by professional wrestler Roddy Piper, who discovers sunglasses that reveal the world is controlled by alien invaders. With its iconic line 'I have come here to chew bubblegum and kick ass, and I'm all out of bubblegum,' "They Live" is as entertaining as it is insightful. Plus, it features one of the longest fight scenes in movie history. So there's that.
11. "The Rocky Horror Picture Show" (1975)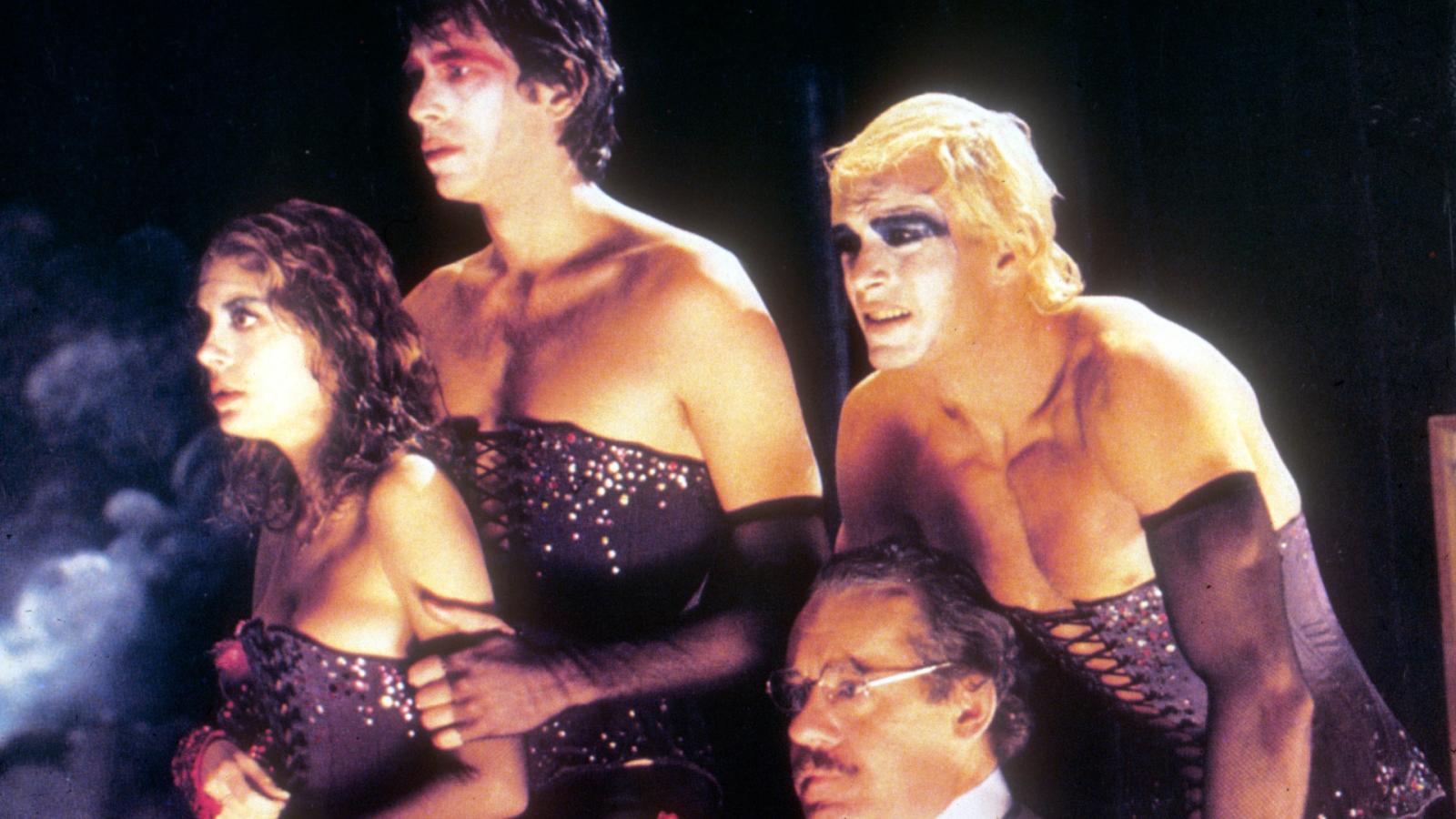 How do you even begin to describe "The Rocky Horror Picture Show"? It's a musical, a horror, a comedy, a romance... it's an experience. This saucy pastiche of B-movies, science fiction, and rock 'n roll revolves around the innocent couple Brad and Janet as they stumble upon the kinky castle of Dr. Frank-N-Furter. With its catchy tunes, outlandish costumes, and memorable characters, "Rocky Horror" is the definition of a cult classic. Just remember, it's just a jump to the left, and then a step to the right.
12. "The Big Lebowski" (1998)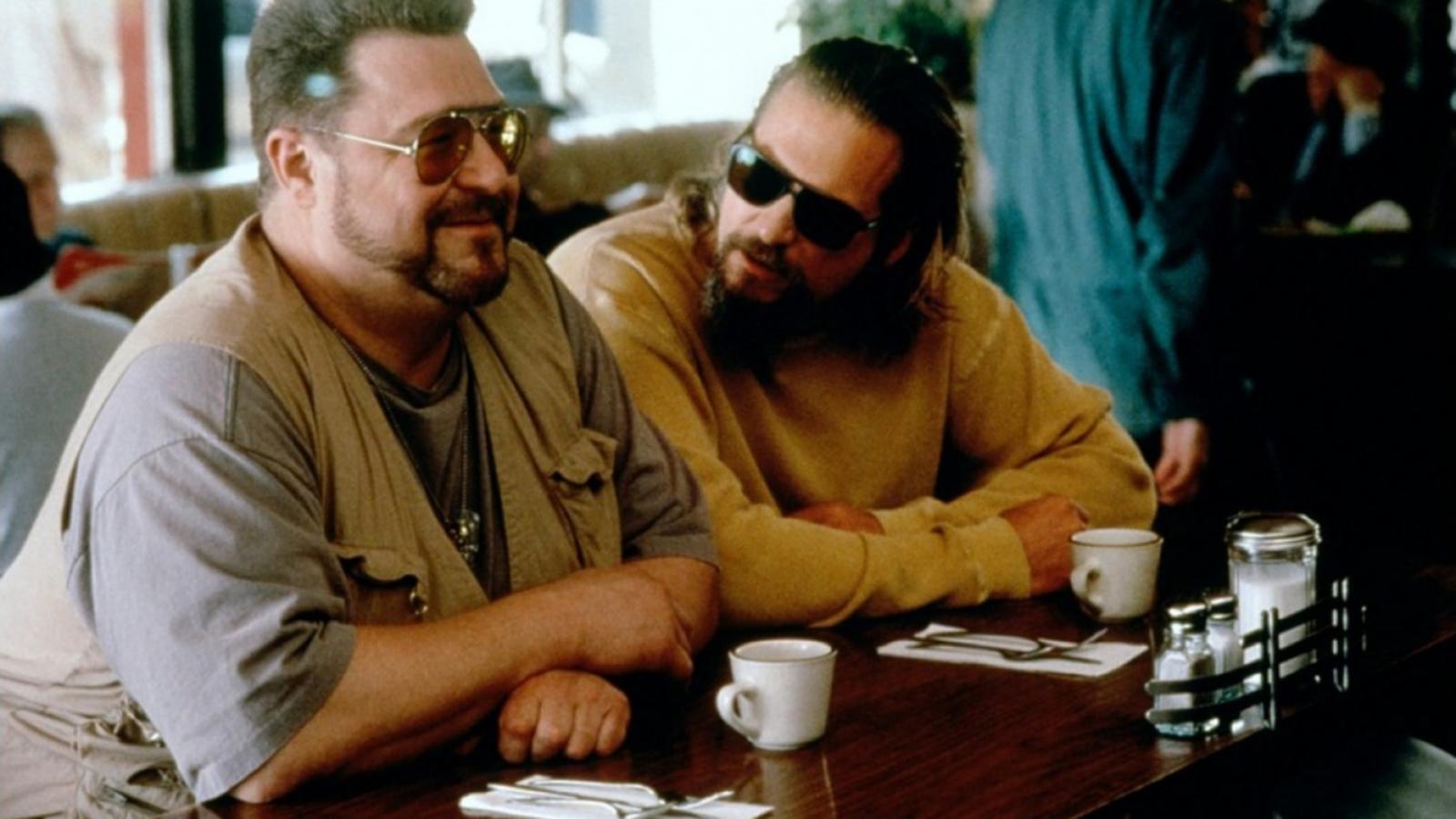 The Coen brothers have crafted a number of iconic films, but none have garnered a cult following quite like "The Big Lebowski." The film follows Jeff "The Dude" Lebowski, a laid-back, White Russian-drinking bowler who's mistaken for a millionaire with the same name. What ensues is a wild ride involving a stolen rug, an alleged kidnapping, and a lot of bowling. With its sharp dialogue, quirky characters, and unforgettable performances (Jeff Bridges' Dude is truly iconic), "The Big Lebowski" will have you saying, "The Dude abides."
13. "Heathers" (1988)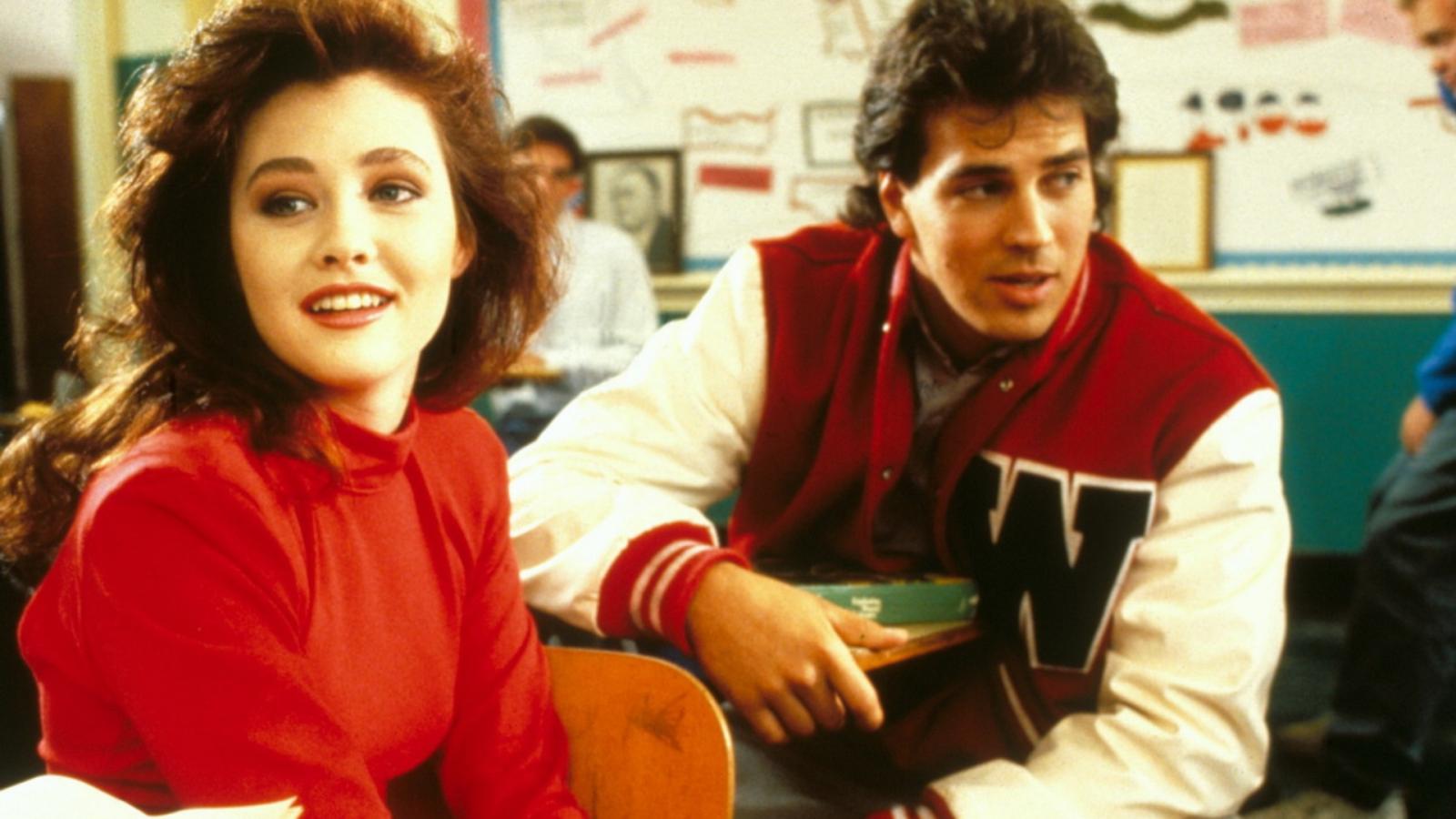 Before "Mean Girls" explored the dark side of high school hierarchies, there was "Heathers." This black comedy stars Winona Ryder and Christian Slater as disillusioned students who navigate (and manipulate) the brutal social landscape of high school. The film is a cynical, biting satire of the sugar-coated teen movies of the '80s, dealing with topics like suicide and murder with an unflinching, yet darkly comedic lens. The dialogue is sharp, the performances are stellar, and the shoulder pads are truly impressive. As Veronica would say, it's so very.
14. "Donnie Darko" (2001)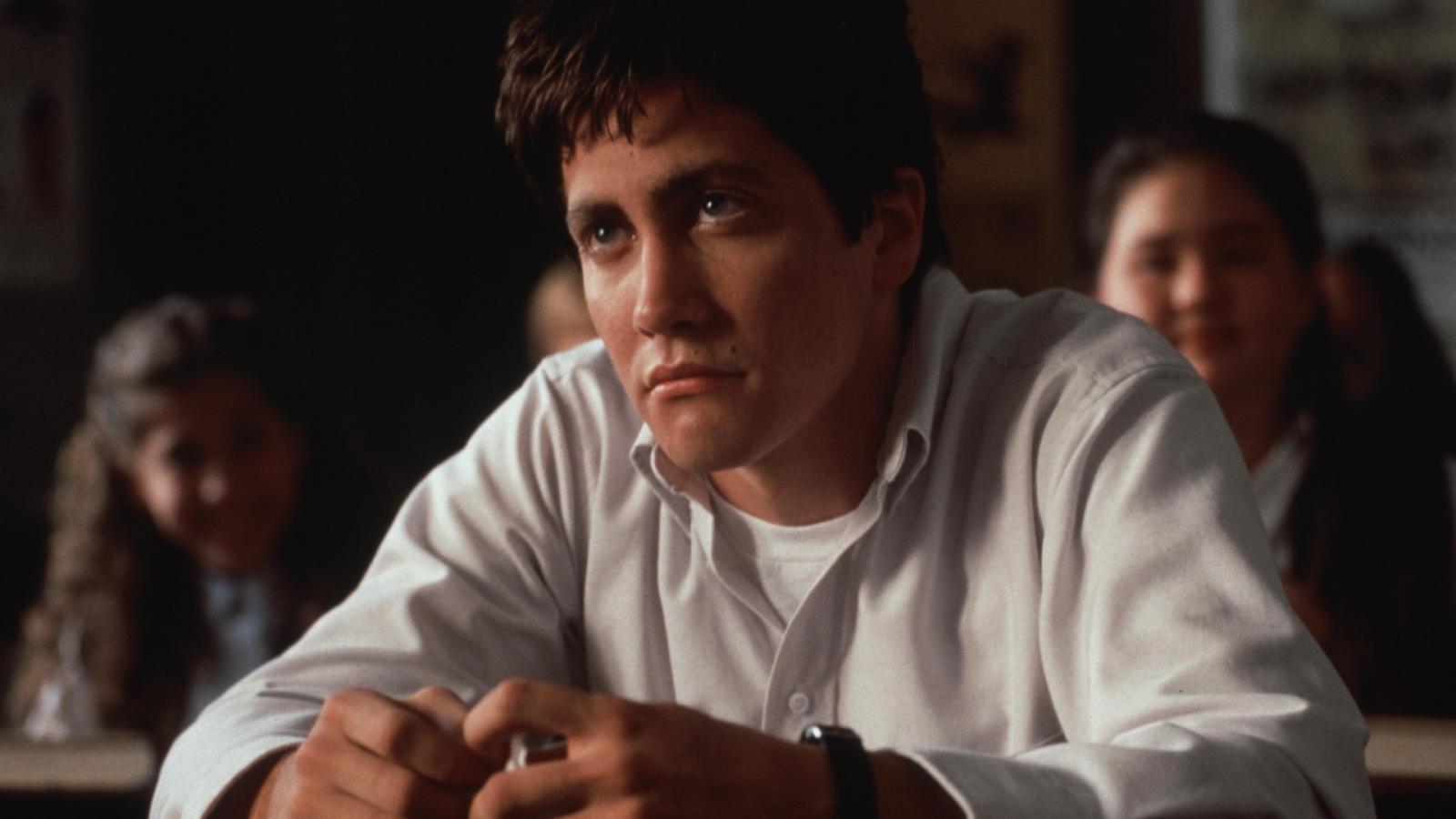 Welcome to the mind-bending, rabbit-hole-digging world of "Donnie Darko." The film follows the titular Donnie, a troubled teenager who's visited by a giant, demonic-looking rabbit that predicts the end of the world. It's a puzzling, philosophical, and deeply intriguing film that explores themes of time travel, mental illness, and existential dread. Whether you're trying to piece together its complex timeline or simply basking in its moody atmosphere, "Donnie Darko" will stick with you long after the credits roll.
15. "Repo! The Genetic Opera" (2008)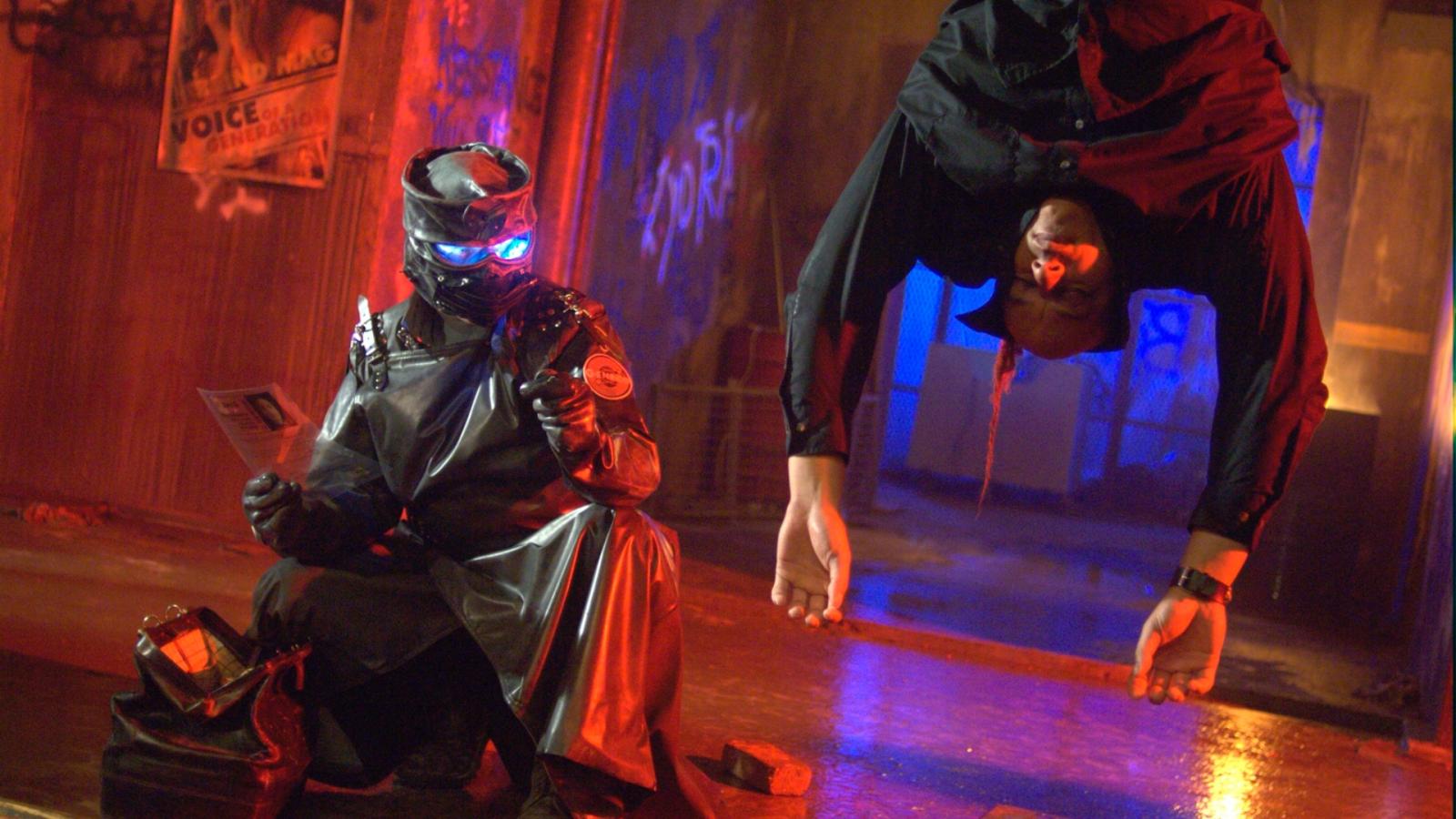 If you thought the first "Repo" film on this list was weird, hold onto your kidneys because we're diving into "Repo! The Genetic Opera." Set in a future where organ failures are rampant, and transplants can be bought on credit, this horror-rock-opera follows a 'repo man' tasked with reclaiming organs from defaulting clients. It's grisly, over-the-top, and features Anthony Stewart Head belting out rock numbers while performing impromptu surgery. With its unique concept and unforgettable music, "Repo!" is a blood-soaked, gothic opera like no other.