15 Must-Watch British Dramas That Outshine American TV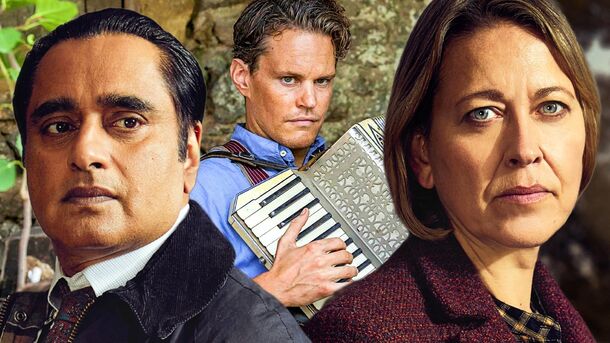 Sure we have "Breaking Bad," but then again, them Brits have "Sherlock" and "Black Mirror," so.
1. Bodyguard (2018)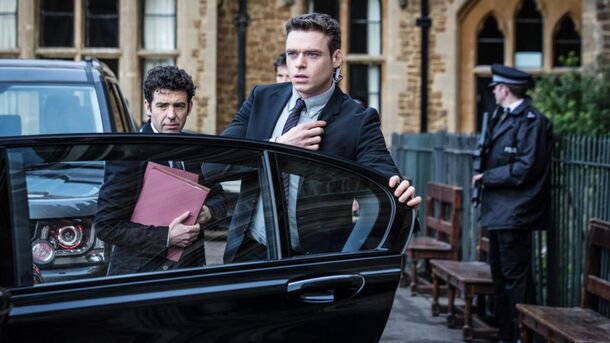 David Budd, a war veteran turned bodyguard, gets assigned to protect Julia Montague, the Home Secretary with divisive political views. From thwarting assassination attempts to getting entangled in a complex terrorist plot, David's life is anything but boring. He's dealing with PTSD and a crumbling marriage, and yet he also starts a complicated, secret relationship with Julia, because why not stir the pot even further, right?
2. Unforgotten (2015)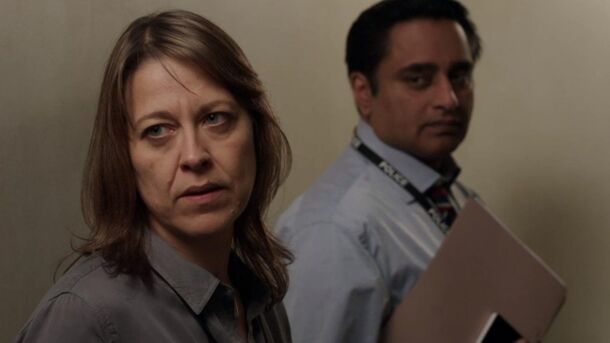 DCI Cassie Stuart and DI Sunny Khan discover old bones – like, from decades ago – and work to solve the cold case. What's mind-blowing is how they link four seemingly unrelated people to the case. Each season, there's a new mystery that's forcing the duo to dig deep into the lives of ordinary people hiding extraordinary secrets.
3. Happy Valley (2014)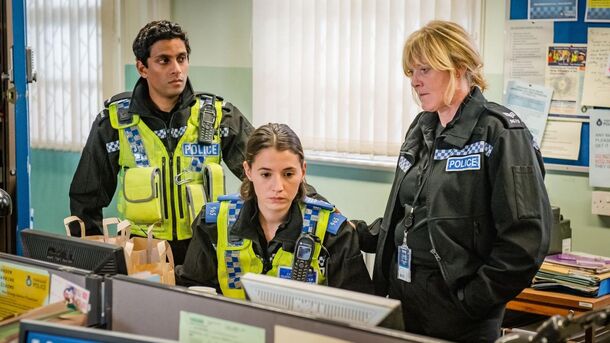 The series focuses on Catherine Cawood, a police sergeant in West Yorkshire. She's raising her dead daughter's son after the girl killed herself following a rape. As if that's not enough, the rapist, Tommy Lee Royce, gets out of prison and she finds herself in the middle of a kidnapping case involving him. Catherine is fierce, but she's also flawed, which makes for a riveting, raw drama.
4. Last Tango in Halifax (2012)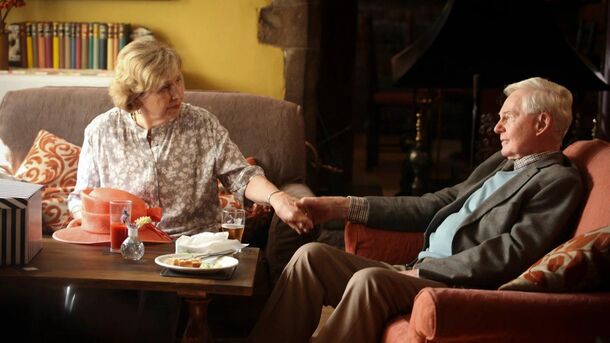 "Last Tango in Halifax" is all about old love rekindling in the twilight years. Childhood sweethearts Alan and Celia, both widowed and in their 70s, find each other on Facebook and decide to get hitched. Cute, but it's not that simple – their respective families are a hot mess. Think estranged children, dysfunctional relationships, and whole lotta family drama.
5. The Durrells (2016–2019)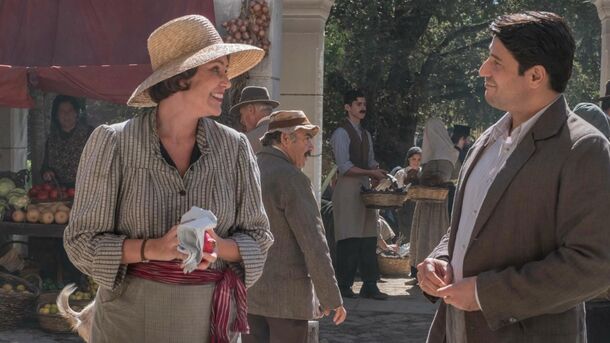 Based on a true story, "The Durrells" follows an English family who says goodbye to dreary England and moves to a Greek island in the 1930s. The mom, Louisa, is widowed and struggling, and her four kids are as different as night and day. There's aspiring writer Lawrence, gun-obsessed Leslie, love-struck Margo, and animal-fanatic Gerry. Each family member's pursuing their own unique (sometimes bonkers) dreams.
6. Ackley Bridge (2017)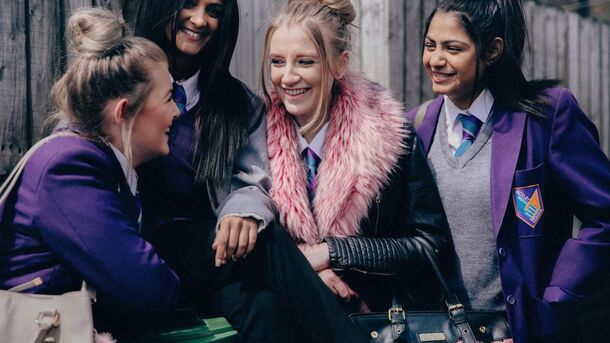 "Ackley Bridge" focuses on a racially diverse school in a Yorkshire mill town. When two schools merge – one predominantly white, the other predominantly Asian – tensions run high. The series follows the lives of the students, teachers, and parents, covering issues like racial prejudice, teen sexuality, and educational challenges.
7. Broadchurch (2013–2017)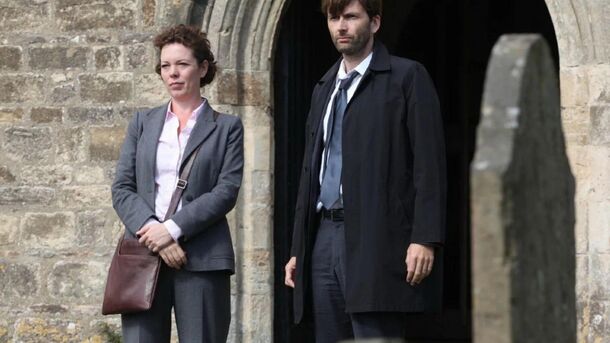 In "Broadchurch," the death of 11-year-old Danny Latimer shakes everyone to their core. Two detectives, Alec Hardy and Ellie Miller (played by David Tennant and Olivia Colman, no less), take on the case. While Ellie is emotionally invested due to her closeness to the victim's family, Alec is the outsider with a shady past. Together, they unearth buried relationships, hidden affairs, and finally discover the shocking identity of the murderer. And just when you think you can breathe, another case hits in the following seasons.
8. Peaky Blinders ( 2013–2022)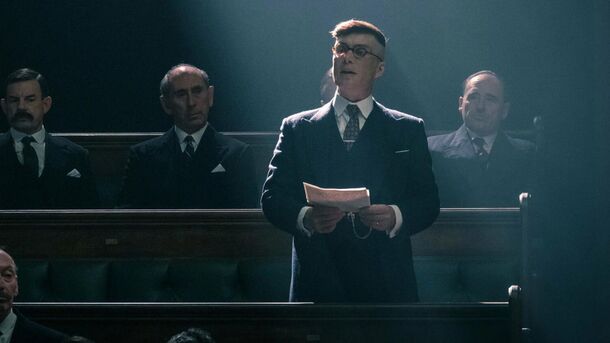 Set in 1919, right after World War I, "Peaky Blinders" shows the rise of a crime family in Birmingham. Led by Tommy Shelby, a war hero with major PTSD, they run the betting underworld, slash rivals with razor blades sewn into their flat caps, and gradually expand into legitimate businesses. They tangle with rival gangs, the police, and even the government. With each new season, the family's empire grows, but so do the enemies, from Italian mafias to cunning politicians.
9. Line of Duty (2012–2021)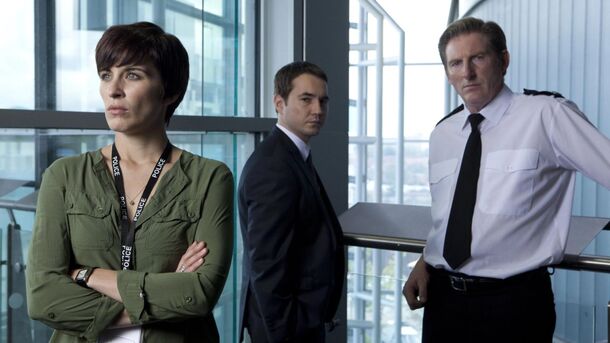 At the show's core are three Anti-Corruption officers: Steve Arnott, Kate Fleming, and their boss, Ted Hastings. Every season deals with a new case that usually involves investigating a high-ranking officer suspected of corruption. The show packs enough twists and turns to make your head spin. Seriously, nobody is above suspicion. turn out to be criminals; criminals turn out to be undercover agents. And all this time, a mysterious entity called "H" seems to be the puppet master behind the scenes.
10. Luther (2010–2019)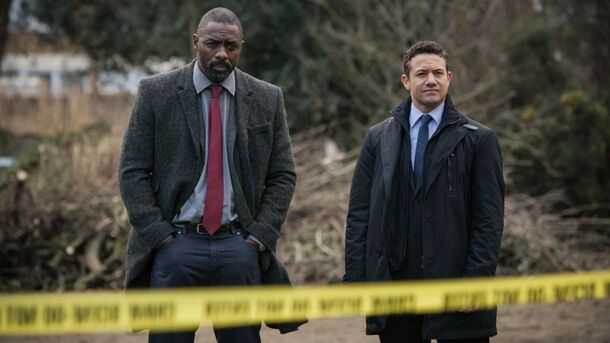 Played by Idris Elba, Luther is a genius but emotionally impulsive detective. The series starts off with him investigating a case involving Alice Morgan, a brilliant psychopath who killed her parents. Unable to prove it but convinced of her guilt, he enters into a twisted friendship with her. Throughout the show, Luther solves horrific crimes that range from serial killings to kidnappings. But his personal life keeps getting tangled up with his professional one, putting those he loves at risk.
11. The Crown (2016)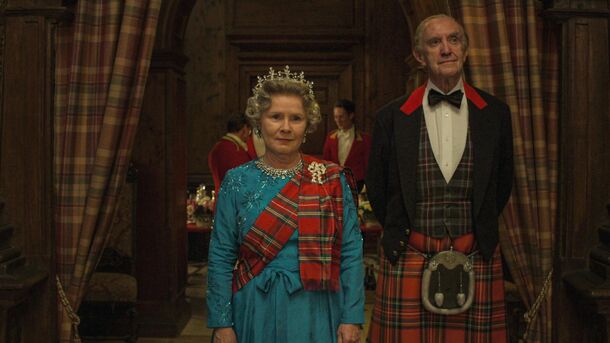 "The Crown" opens with a young Queen Elizabeth II stepping into the role way earlier than expected. Her father, King George VI, dies, and boom, she's on the throne at 25. She's juggling family, government, and well, an entire empire. Meanwhile, her hubby, Prince Philip, is dealing with his own crisis, grappling with his role as the Queen's consort. As if that's not enough, we get to see her sister, Princess Margaret, make all the bad decisions in love.
12. Fleabag (2016–2019)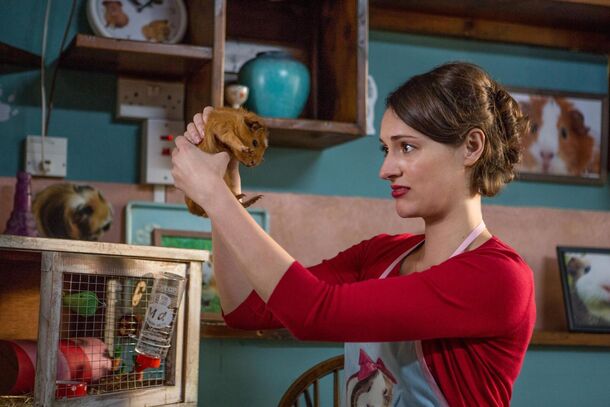 "Fleabag" follows a young woman in London simply known as Fleabag who's dealing with grief, family issues, and her failing cafe business. She's also hilariously awkward at socializing and can't keep a relationship to save her life. From disastrous dates to tension-filled family dinners, her life is like a car crash you can't look away from.
13. Black Mirror ( 2011)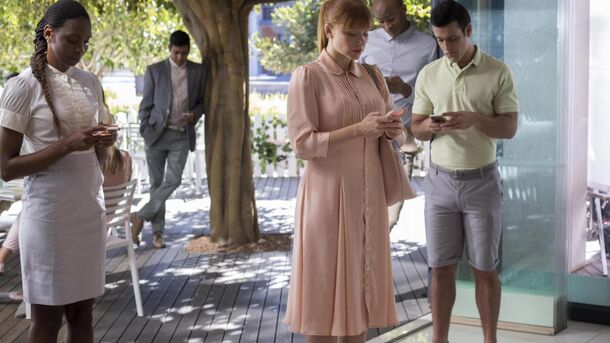 "Black Mirror" is an anthology series that explores the dark and often disturbing implications of technology. Each episode is a standalone story, but they all send shivers down your spine. Take "Nosedive," where your social rating dictates your life, or "San Junipero," a place where the elderly can live forever in a digital afterlife. From evil robotic dogs to futuristic dating apps, each episode plunges you into a dystopian world that's terrifying because it's not too far off from our own.
14. Call the Midwife (2012)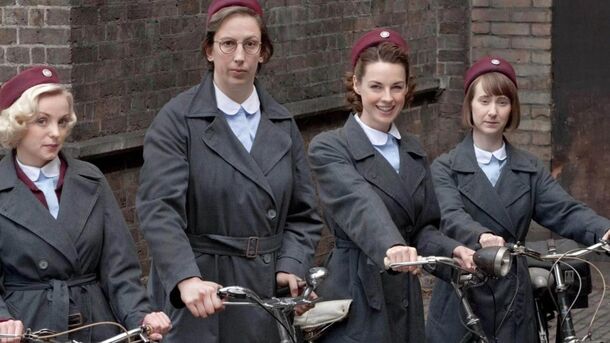 Set in the 1950s, "Call the Midwife" focuses on a group of nurse midwives working in London's East End. At first glance, you'd think this is all about babies popping left and right, but oh boy, are you wrong. We follow the nurses as they navigate difficult births, confront outdated medical practices, and challenge societal norms. And then there's also Sister Monica Joan; her eccentricities and pearls of wisdom alone are worth watching the show for.
15. Downton Abbey ( 2010–2015)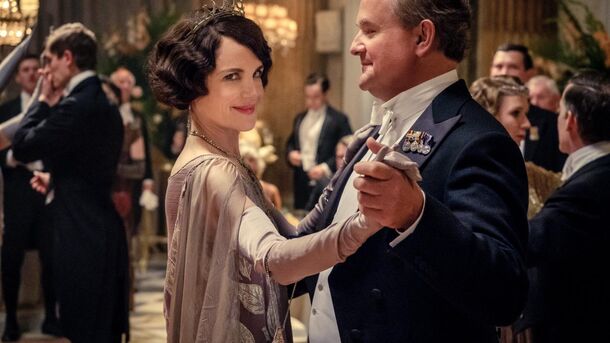 "Downton Abbey" kicks off with the sinking of the Titanic in 1912, leaving the future of the Crawley family's estate hanging by a thread. Lord Grantham has three daughters but no sons, putting the inheritance at risk. Enter Matthew Crawley, a distant cousin and the next in line, who isn't exactly thrilled about taking on the family legacy. Through six seasons, we watch as Lady Mary fights societal norms, Lady Edith grapples with being the black sheep, and Lady Sybil, well, doesn't quite toe the line. All the while, there's juicy drama downstairs among the staff.