15 Netflix Movies You've Never Heard Of But Should Watch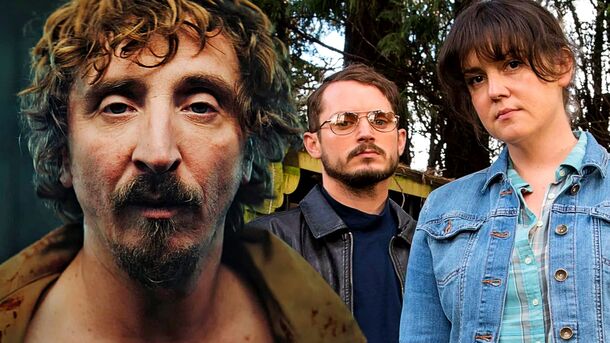 Netflix's vast library got some hidden gems just waiting to be discovered.
Here are some of the Netflix Originals that you might have missed but are absolutely worth the watch.
1. "The Sea Beast" (2022)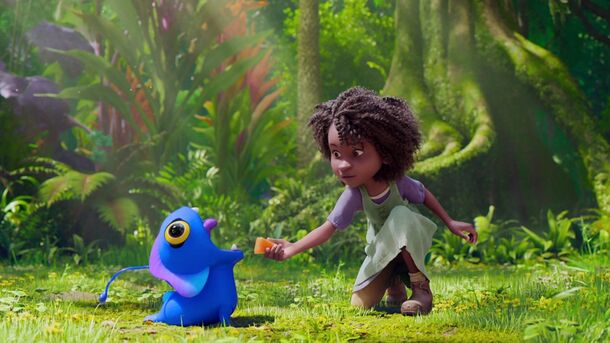 In a world where terrifying beasts lurk beneath the waves and brave hunters sail the seas to vanquish them, we meet the legendary hunter Jacob Holland. A stowaway girl named Maisie Brumble convinces Jacob to question everything he's ever known about the beasts. Their journey brings them face to fin with the most formidable sea monster of all. Soon, they discover truths about the monsters, the hunters, and the real history that connects them.
2. "The Boy Who Harnessed the Wind" (2019)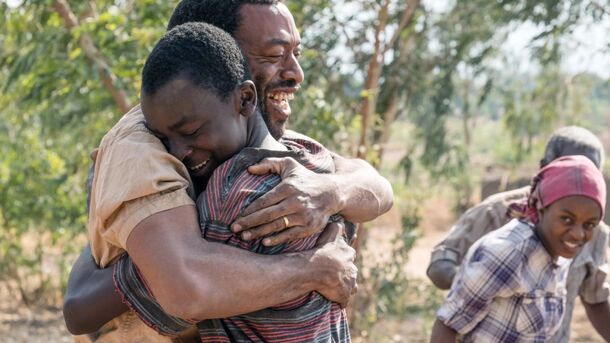 Based on a true story, this film follows William Kamkwamba, a 13-year-old boy in Malawi. In the midst of a devastating famine and forced to drop out of school due to money troubles, William sneaks into the library and learns about wind turbines. His aha-moment comes with the wind; he's determined to build a windmill to save his village from starvation. With a heap of scrap metal, a bicycle, and sheer determination, William sets out to construct a beacon of hope for his community.
3. "I Am Mother" (2019)
After a cataclysmic event that wipes out humanity, an underground bunker run by a droid named Mother starts repopulating Earth using a vast collection of human embryos. The first of these is a girl simply known as Daughter. As she grows up, the bunker and Mother are all she knows. That is until one day, a wounded stranger arrives, telling stories of the outside world and casting doubt on everything Daughter has been taught.
4. "Klaus" (2019)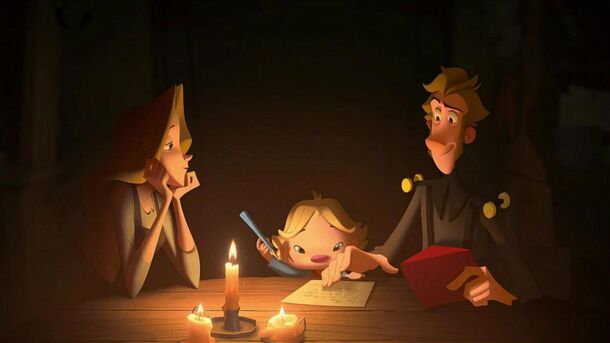 Jesper, the postal academy's worst student, is stationed on a frozen island above the Arctic Circle, where the feuding locals hardly exchange words, let alone letters. Jesper is about to give up when he finds an ally in a reclusive toymaker named Klaus. Together, they start a secret gift-giving spree, unexpectedly melting an age-old feud. Soon, a selfish quest to escape the icy outpost turns into something else.
5. "Calibre" (2018)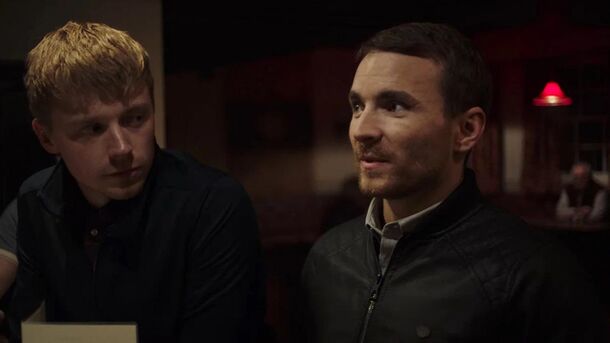 It's a tense Scottish thriller about two lifelong friends, Vaughn and Marcus, who head to an isolated village in the Highlands for a weekend hunting trip. The trip takes a horrific turn when a night of drinking leads to an unthinkable accident. As they grapple with what to do, the pair become entangled in a web of suspicion and paranoia, exacerbating the tension in a town where outsiders are unwelcome. Their friendship is pushed to its limits as they are struggling with covering up a crime; the wilderness isn't the only thing that's unforgiving.
6. "Apostle" (2018)
In 1905, Thomas Richardson travels to a remote Welsh island to rescue his sister, who's been kidnapped by a mysterious cult demanding a ransom for her return. The island is home to a group of people who venerate a goddess they believe to sustain their crops and their community. As Thomas infiltrates the island's tight-knit community, he uncovers secrets far more sinister than he expected. It becomes a brutal struggle for survival and sanity as he confronts the cult's leader and the malevolent forces at play.
7. "Cargo" (2017)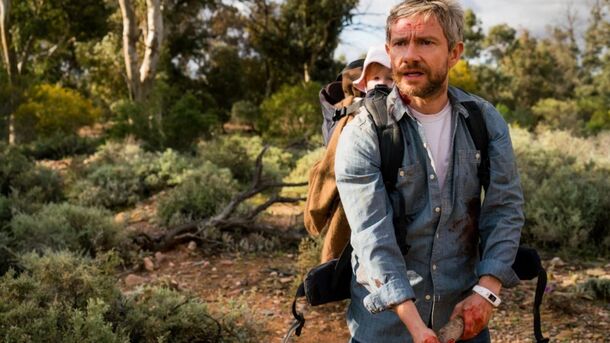 Set in Australian wasteland, a pandemic has turned the majority of the population into zombies. Andy, a father infected with the virus, has 48 hours before he turns. His only focus is to find a safe haven for his infant daughter before his time runs out. With his wife gone and dangers lurking at every turn, Andy meets Thoomi, a young Indigenous girl who agrees to help him.
8. "The Discovery" (2017)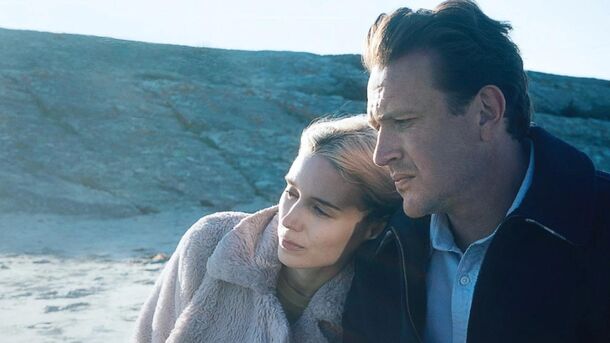 In a world where the afterlife has been scientifically proven, the suicide rate has skyrocketed. Thomas Harbor is the man responsible for the discovery, and his son, Will, returns home on the second anniversary of the groundbreaking findings. There, he meets Isla, a woman with a tragic past, and together they uncover the shocking truth behind the afterlife's secrets.
9. "The Platform" (2019)
This Spanish sci-fi thriller introduces a vertical prison with one cell per level and two people per cell. A single food platform descends each day, feeding the top levels well, while those below get increasingly less, causing a savage fight for survival. The protagonist, Goreng, wakes on a lower level and quickly realizes he must ration the food for those below if any humanity is to survive.
10. "Wheelman" (2017)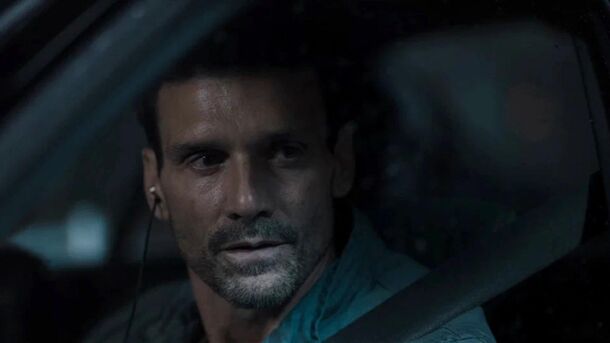 A gritty, heart-pumping thriller that follows a skilled getaway driver who's double-crossed during a bank robbery gone wrong. Trapped in his car and racing against time, he must figure out who betrayed him while keeping himself and his teenage daughter safe from a criminal underworld determined to close all loose ends.
11. "I Don't Feel at Home in This World Anymore" (2017)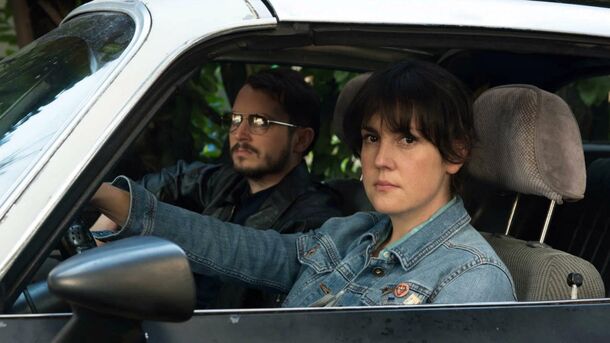 Ruth, a nursing assistant, is disenchanted with life after her house gets burglarized. The police are indifferent, so she decides to take matters into her own hands. Teaming up with her eccentric neighbor Tony, they become amateur detectives seeking justice. However, they quickly find themselves out of their depth against a pack of degenerate criminals.
12. "1922" (2017)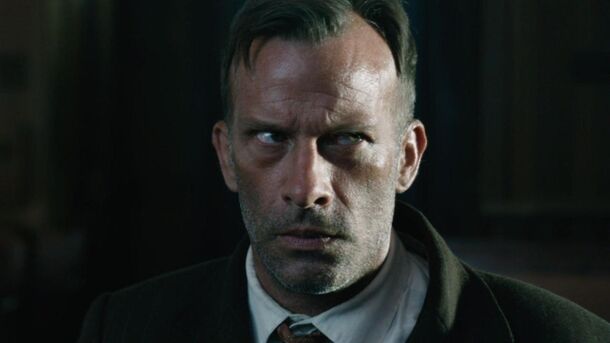 A haunting adaptation of Stephen King 's novella, "1922" tells the story of Wilfred James, a stoic farmer who conspires to murder his wife for financial gain, convincing his teenage son to assist. But following the murder, Wilfred finds himself plagued by guilt and supernatural consequences. Rats, the omnipresent harbingers of his wife's vengeful spirit, become an inescapable terror.
13. "Our Souls at Night" (2017)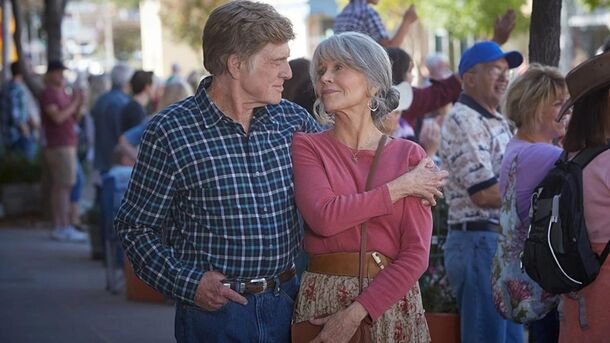 In a small Colorado town, Addie Moore, a widowed retiree, makes an unexpected proposition to her neighbor, the widower Louis Waters. Tired of spending her nights alone, she suggests they sleep together, platonically, to alleviate their loneliness. What starts as nights of shared stories and comfort evolves into a deep, emotional connection.
14. "Tallulah" (2016)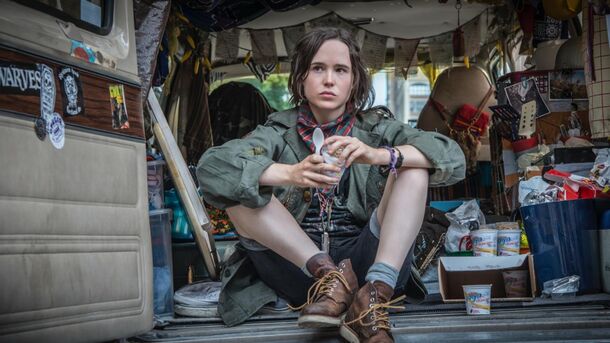 Tallulah, a free-spirited young woman, rescues a baby from an irresponsible mother and passes the child off as her own to elicit help from her ex-boyfriend's mother, Margo. As Margo becomes increasingly attached to the baby she believes is her granddaughter, Tallulah struggles to maintain the ruse while dealing with the complexities of motherhood and her own uncertain future.
15. "Tramps" (2016)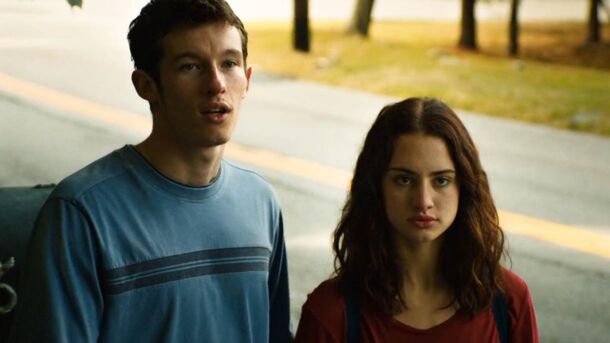 A small-time con job gets a pair of young strangers, Danny and Ellie, caught up in a big-time heist gone wrong. The two are thrown together in a hustle across New York City to retrieve a lost briefcase, essential to the scheme. With each passing obstacle, the initially reluctant duo finds themselves drawn to each other.