15 Paranormal Thrillers to Watch with the Lights On
These films, despite their obscurity, offer genuine scares.
1. "The Changeling" (1980)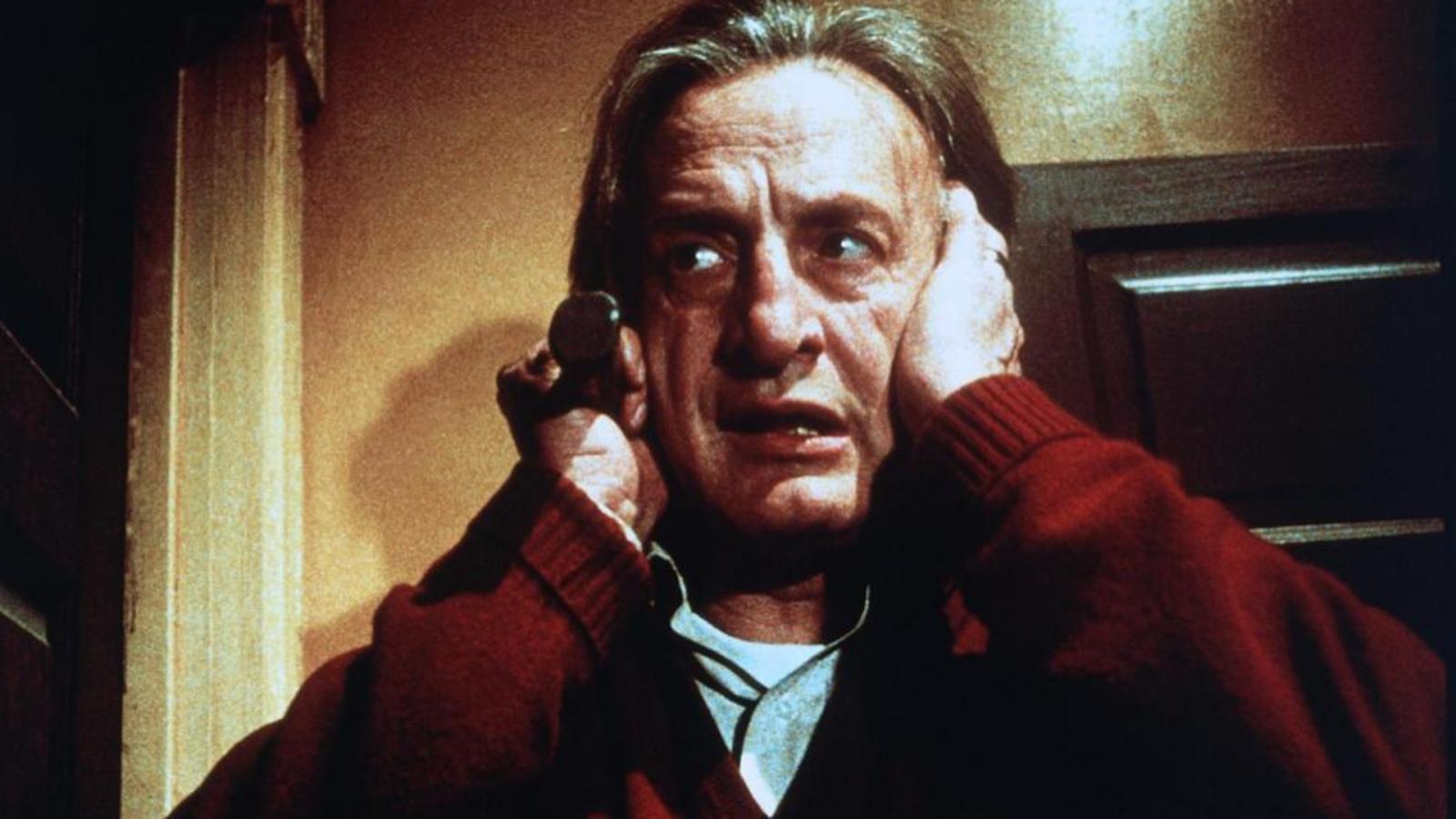 This is a story of composer John Russell (played by George C. Scott), who, after losing his family, moves into a large, eerie mansion in an attempt to grieve in peace. But peace is the last thing he gets as he begins to experience spine-tingling phenomena and hears the desperate sounds of a child from beyond the grave. What elevates "The Changeling" from your typical haunted house movie is its focus on emotion, effectively combining the horror of the supernatural with the horror of loss. The film won the first-ever Genie Award for Best Canadian Film, a testament to its solid storytelling and chilling atmosphere.
2. "Carnival of Souls" (1962)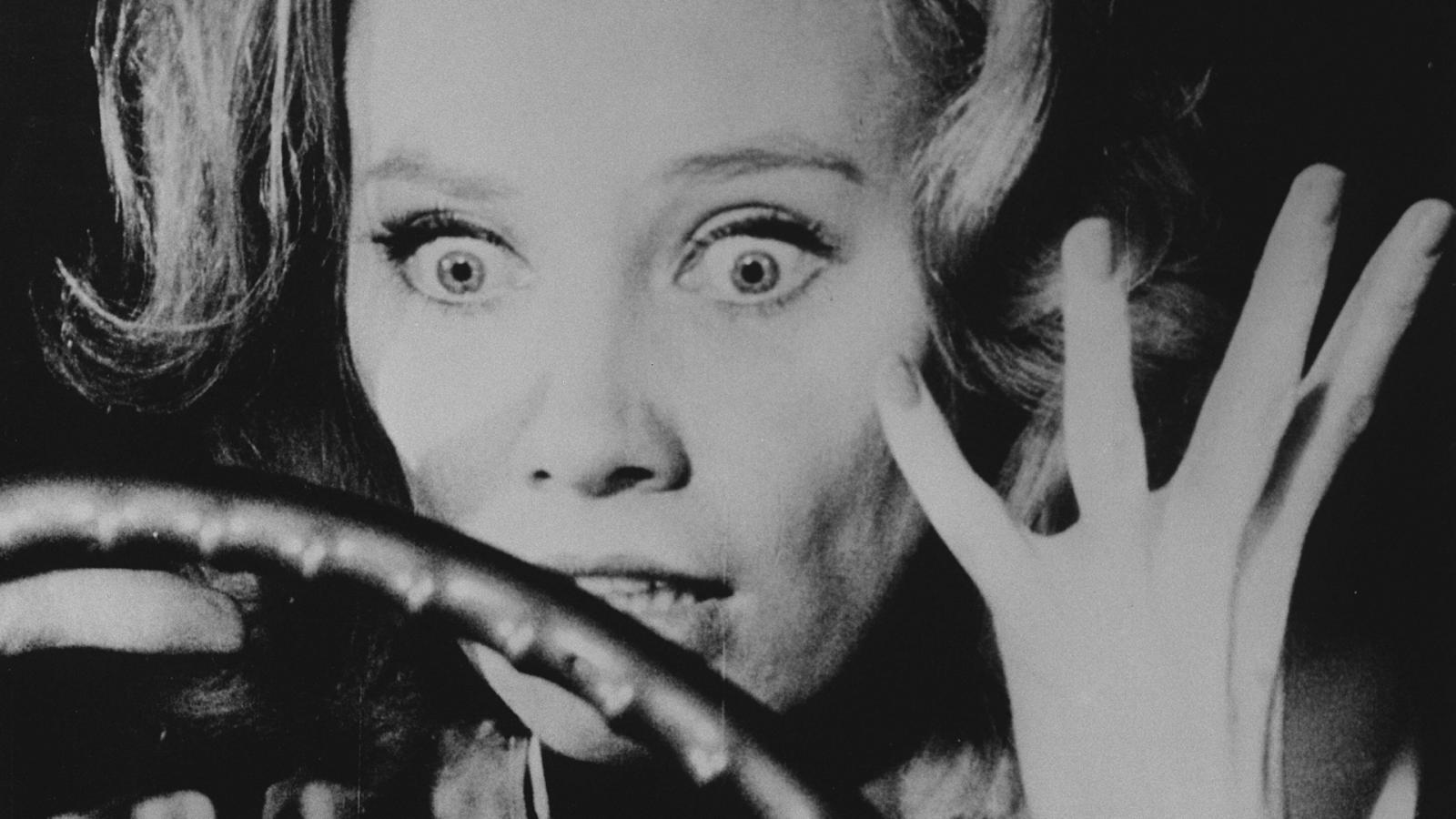 "Carnival of Souls" is a perfect example of a film that achieves maximum creepiness on a shoestring budget. After surviving a car accident, Mary Henry (Candace Hilligoss) finds herself drawn to a deserted carnival. The plot explores the chilling concept of life after death, all while Mary is pursued by a ghastly figure whose presence only she seems to notice. It's a testament to the power of good storytelling that the movie can creep you out even without any of the flashy effects that modern audiences are used to. "Carnival of Souls" was shot in just three weeks and it became a cult classic after being featured in late-night TV screenings.
3. "The Innocents" (1961)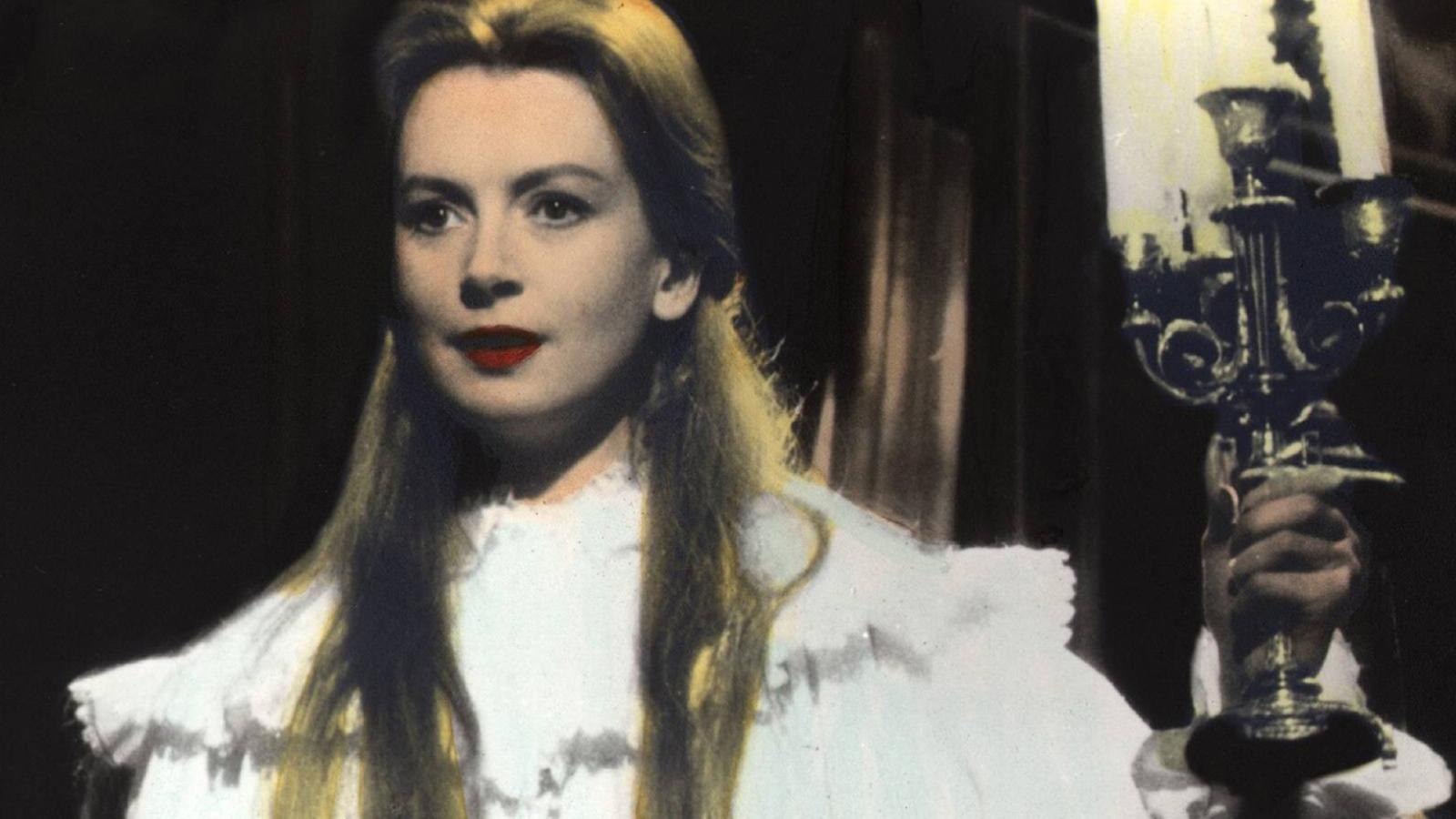 Adapted from Henry James's novella "The Turn of the Screw," "The Innocents" tells the story of a governess, Miss Giddens (Deborah Kerr), who believes the children she's been entrusted with are possessed by spirits. The film is a masterclass in building tension, relying on mood and suggestion rather than explicit scares. Its use of haunting visuals, eerie sound effects, and a chilling performance by Kerr make this film a terrifying psychological horror masterpiece. On Rotten Tomatoes, it holds an impressive rating of 93%, underscoring its well-crafted horror credentials.
4. "The Devil's Backbone" (2001)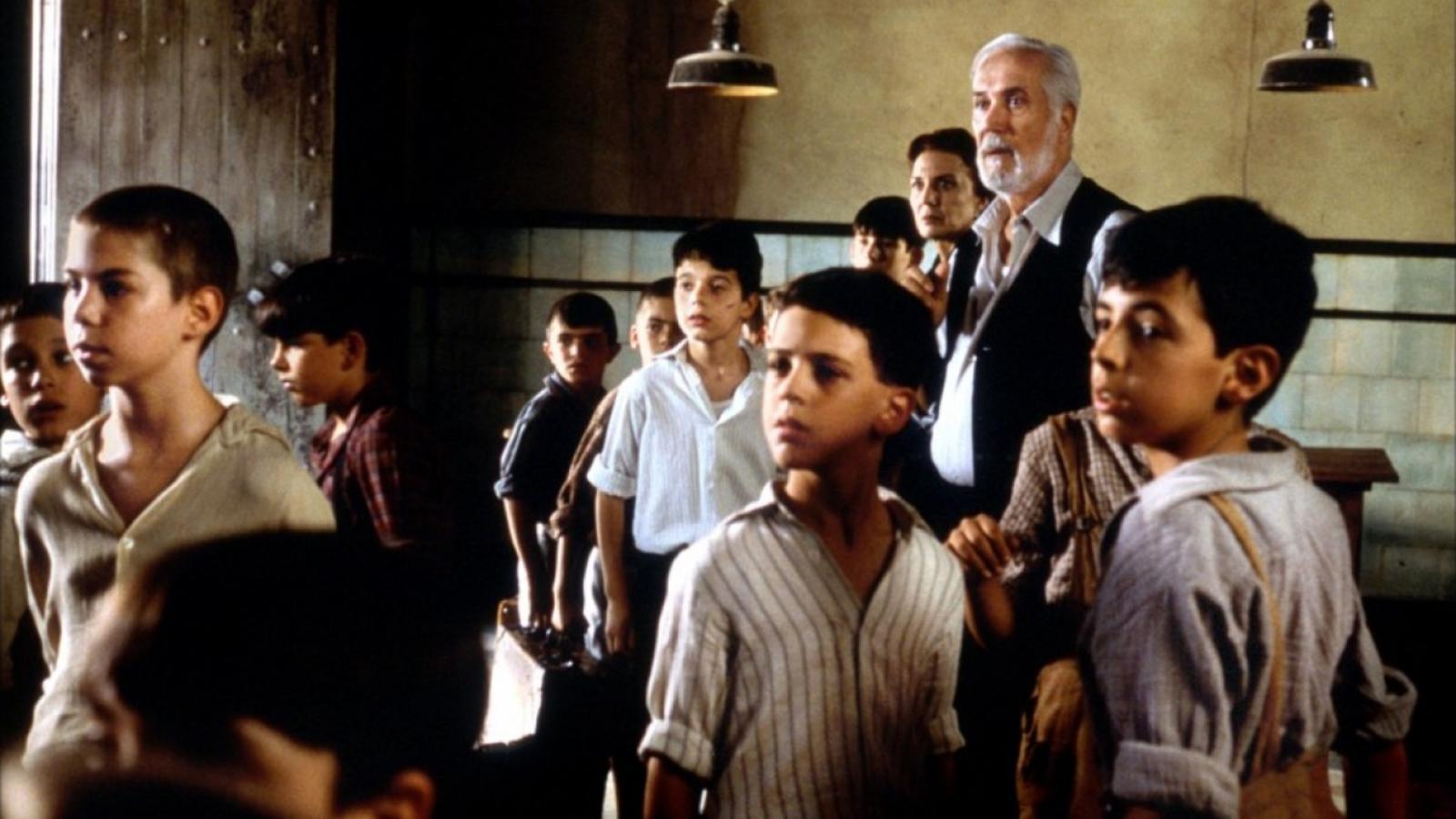 Directed by Guillermo del Toro, "The Devil's Backbone" combines the elements of a war film and a ghost story. Set during the Spanish Civil War, it tells the tale of Carlos, a 12-year-old boy who arrives at an orphanage that harbors a dark secret. A ghostly apparition, a de-fused bomb in the courtyard, and an unexploded emotional trauma make the film a haunting exploration of loss, fear, and regret. Although not as well-known as del Toro's later films, "The Devil's Backbone" is a favorite among critics, holding a 93% rating on Rotten Tomatoes.
5. "Lake Mungo" (2008)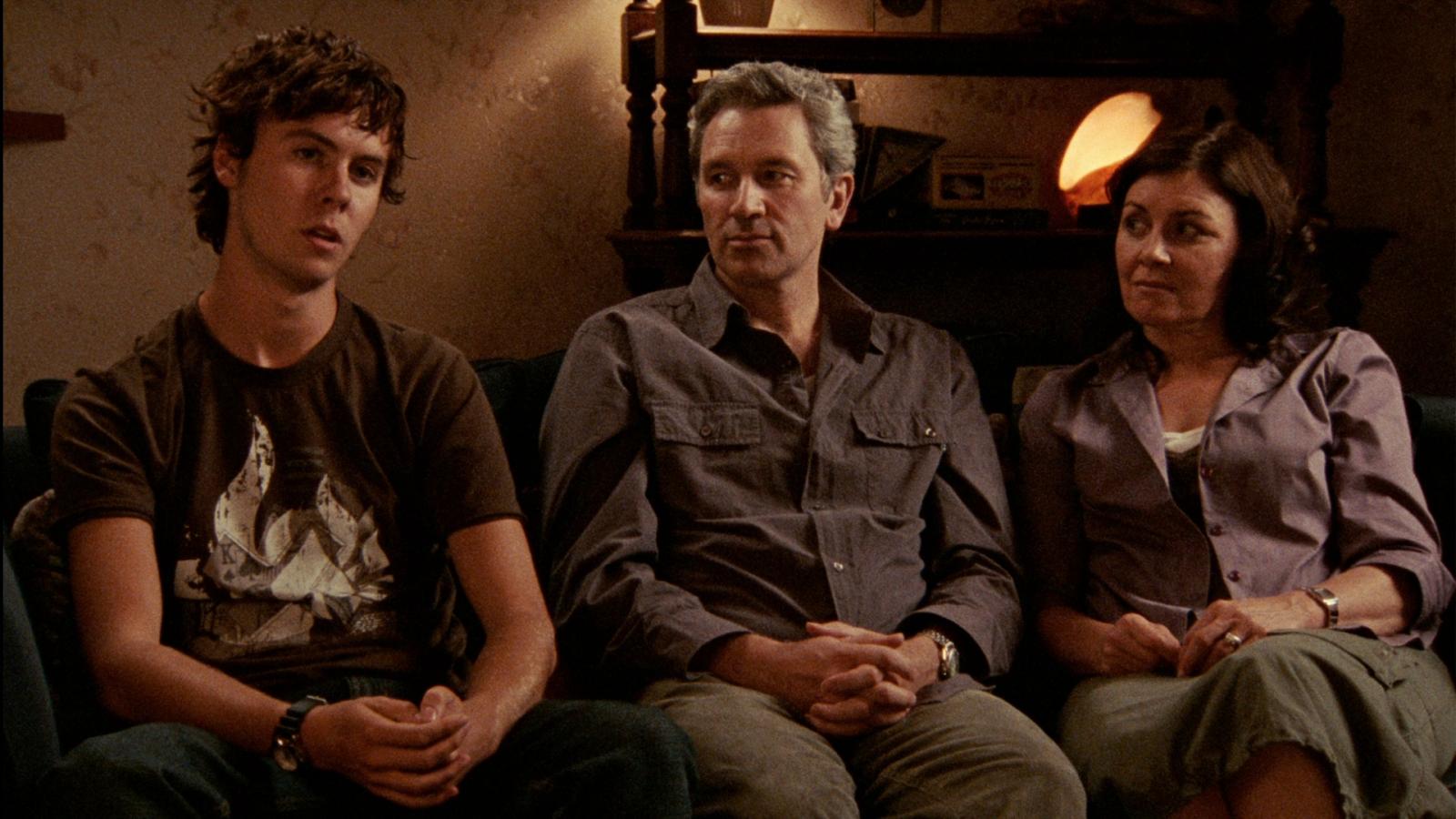 "Lake Mungo" is an Australian psychological horror film presented in a documentary style. The story unfolds as a family grieves over the drowning of their daughter, Alice. As they begin to experience strange occurrences, they discover that Alice had been keeping secrets, some of which were recorded on her cell phone. The scares in "Lake Mungo" are slow and creeping, with an atmosphere that haunts you long after the credits roll. The film has developed a cult following and boasts an 96% rating on Rotten Tomatoes.
6. "The Others" (2001)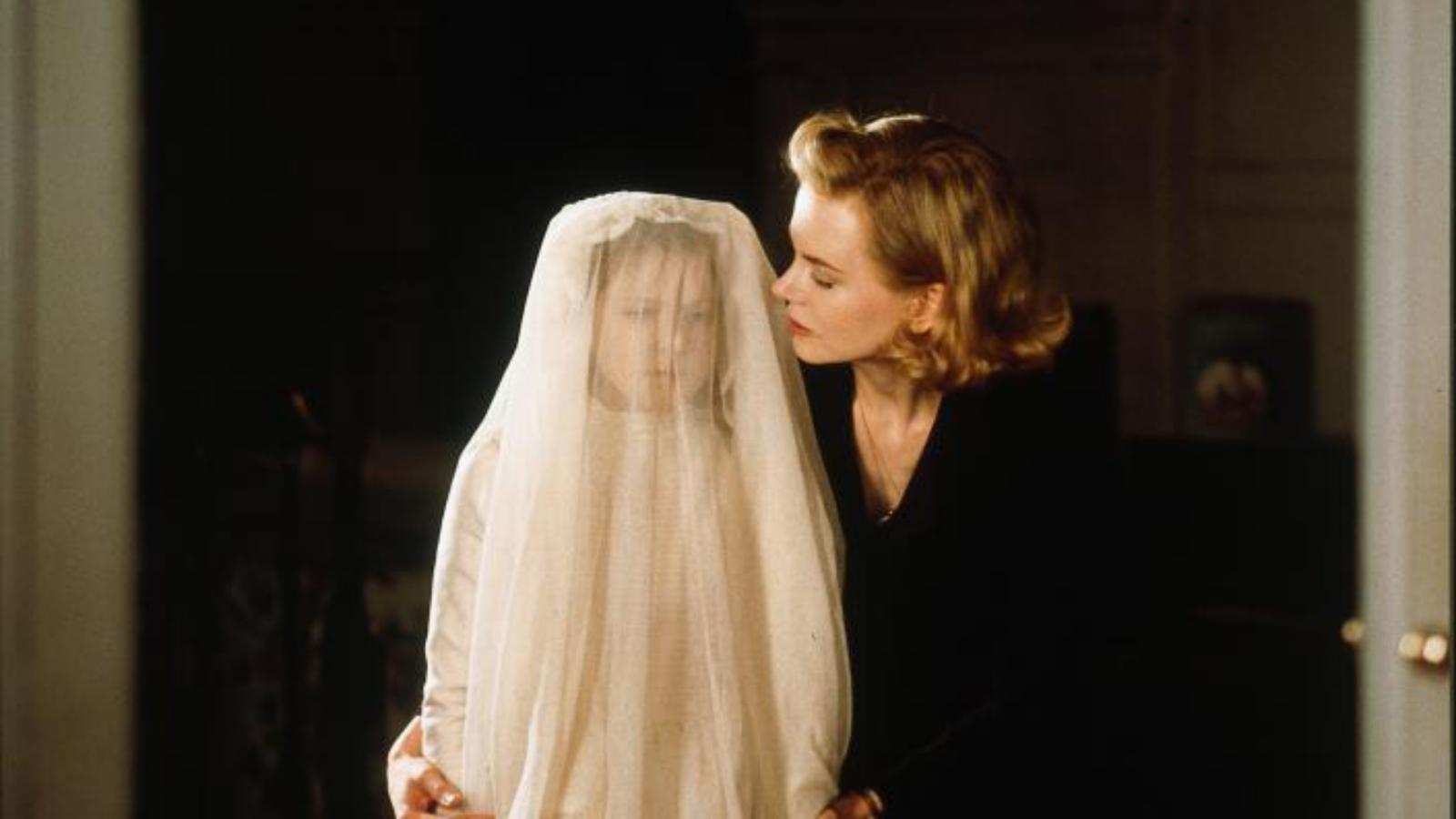 "The Others," although fairly popular at its time of release, might not be at the top of everyone's mind when thinking about paranormal thrillers. Yet, it definitely should be! The story revolves around a woman named Grace (Nicole Kidman) and her two light-sensitive children living in a remote country house in Jersey following World War II. The arrival of three mysterious servants marks the beginning of a series of unsettling events, leading Grace to suspect that their home might be haunted. As the suspense builds, Grace's search for explanations unveils a shocking truth. With Kidman's phenomenal performance and a nerve-jangling atmosphere, this movie deserves a revisit. The film earned over $200 million at the box office, creeping the hell out of us all along the ride.
7. "The Entity" (1982)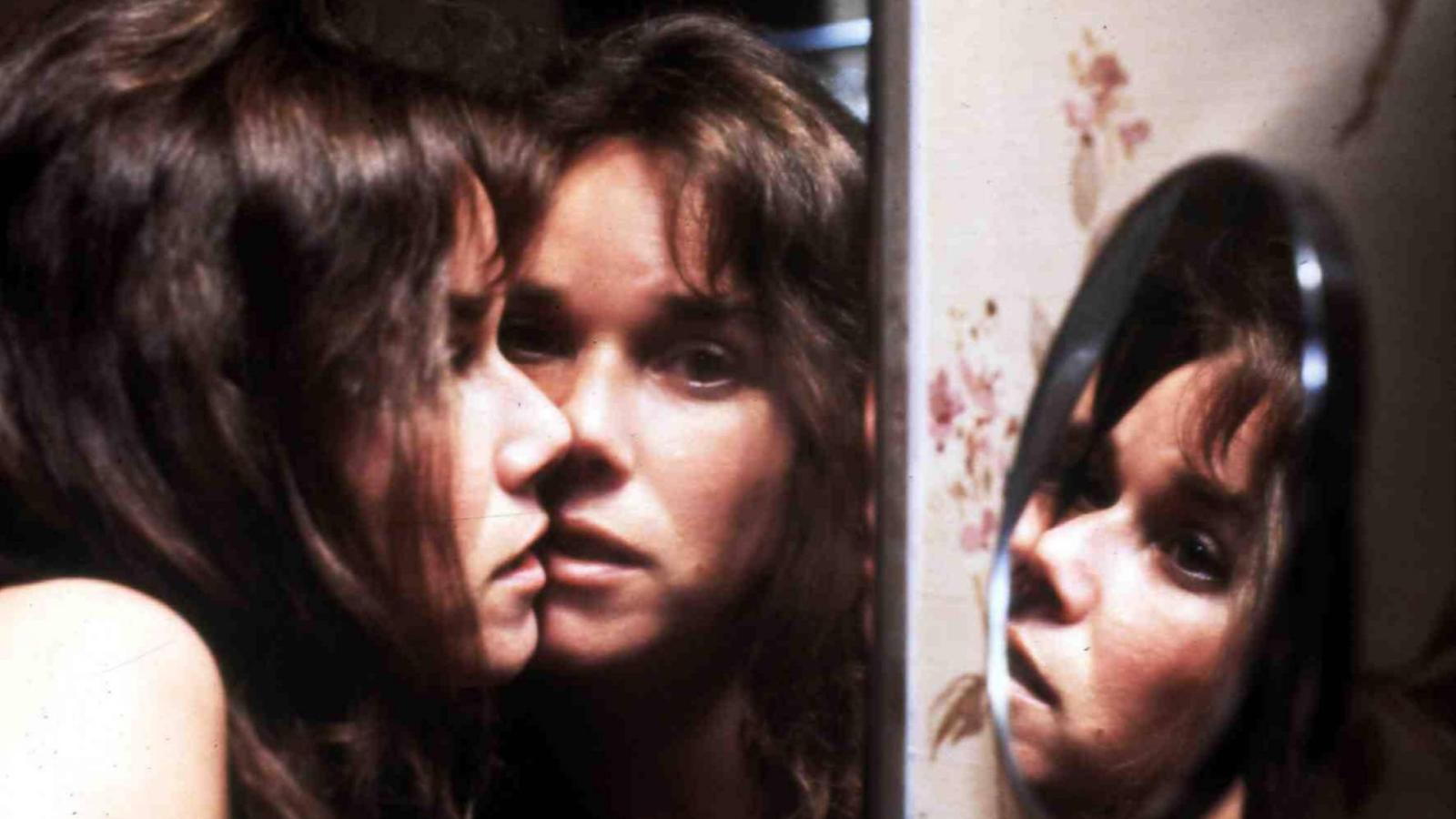 Based on a true story, "The Entity" takes paranormal horror to an uncomfortable level. Carla Moran (Barbara Hershey) is a single mother who becomes the victim of a violent, invisible assailant. The story mainly follows her attempts to escape and understand the paranormal events tormenting her. The movie boasts a solid cast, including Ron Silver as a skeptical psychologist.
8. "The Orphanage" (2007)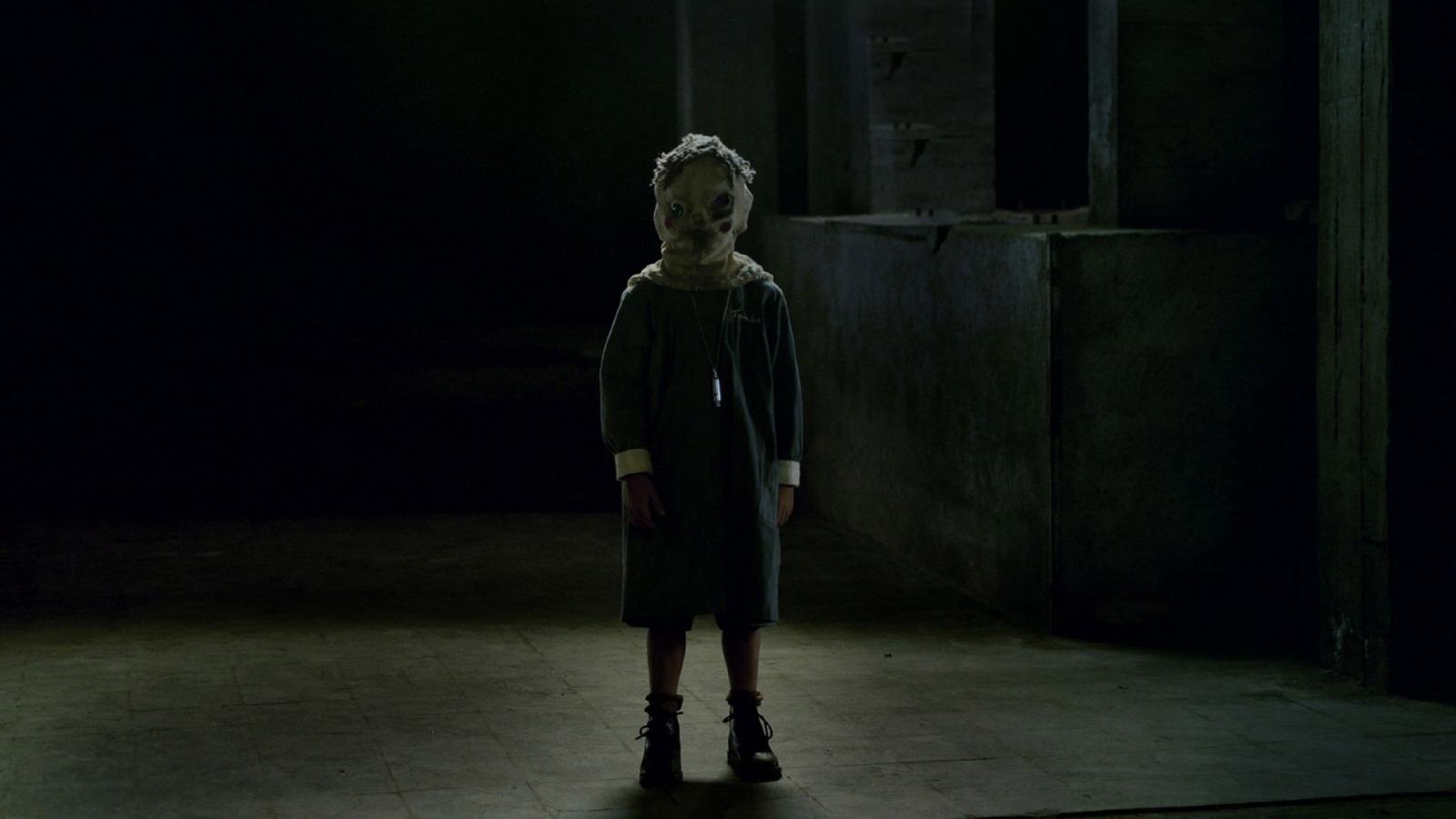 Produced by Guillermo del Toro, "The Orphanage" is a Spanish horror film that tends to fly under the radar. Laura (Belén Rueda) and her husband move to the orphanage where she grew up, hoping to create a home for children with disabilities. When her son Simón goes missing, Laura becomes convinced that spirits in the house have taken him. Rueda's performance is heart-wrenching and the film's eerie atmosphere is sure to keep your nerves on edge. On Rotten Tomatoes, it proudly holds an 87% approval rating.
9. "The Mothman Prophecies" (2002)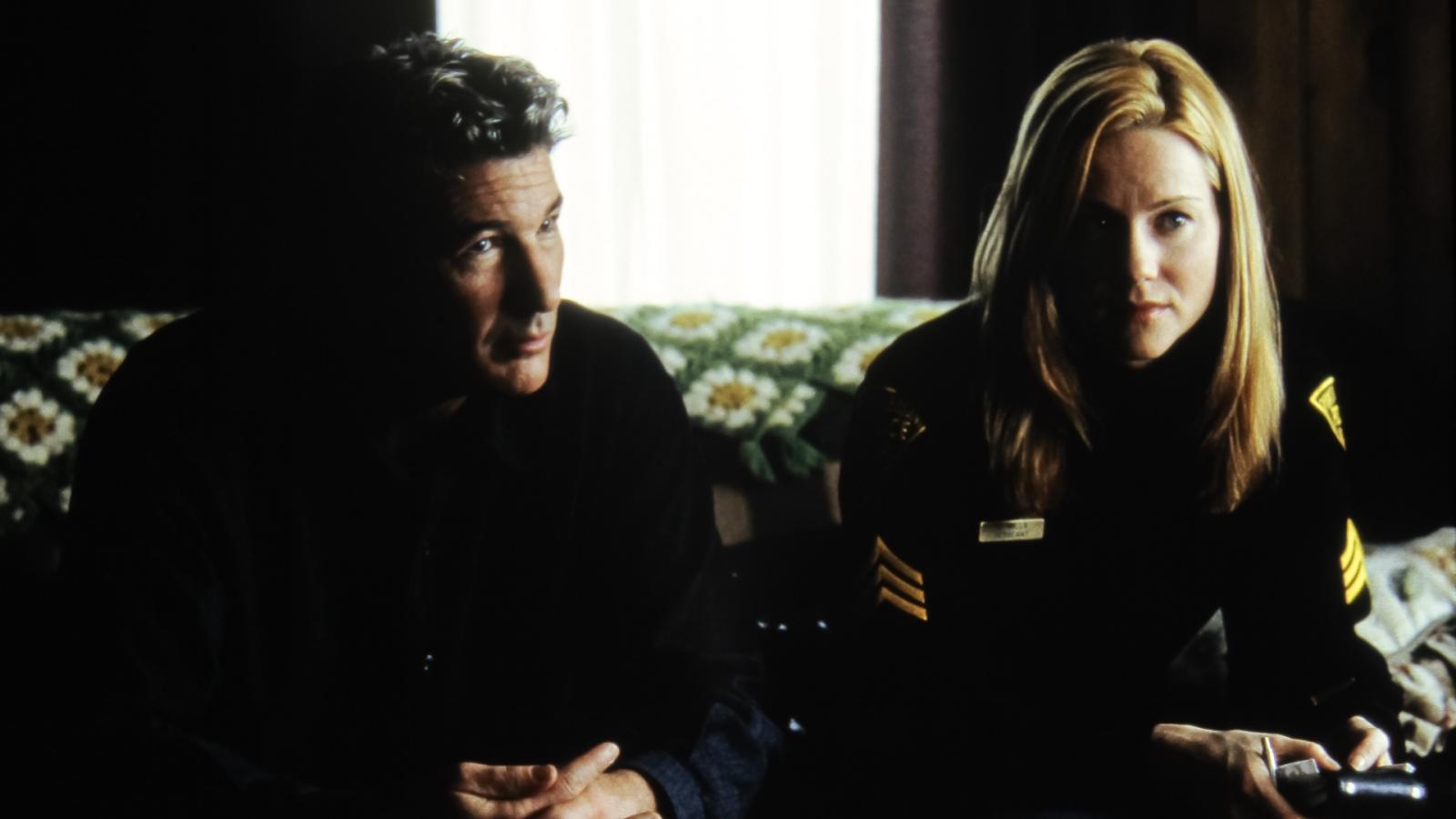 "The Mothman Prophecies" takes inspiration from real-life events in the 1960s in Point Pleasant, West Virginia. Richard Gere plays John Klein, a reporter drawn to the small town following his wife's mysterious death. He soon discovers a series of inexplicable events and sightings of an ominous creature known as the Mothman. The plot is a compelling blend of psychological drama, conspiracy, and ominous folklore, keeping you on edge as Klein unravels the chilling mystery of the Mothman. This film earned about $55 million at the box office, a modest sum that belies its engrossing plot and memorable scares.
10. "A Tale of Two Sisters" (2003)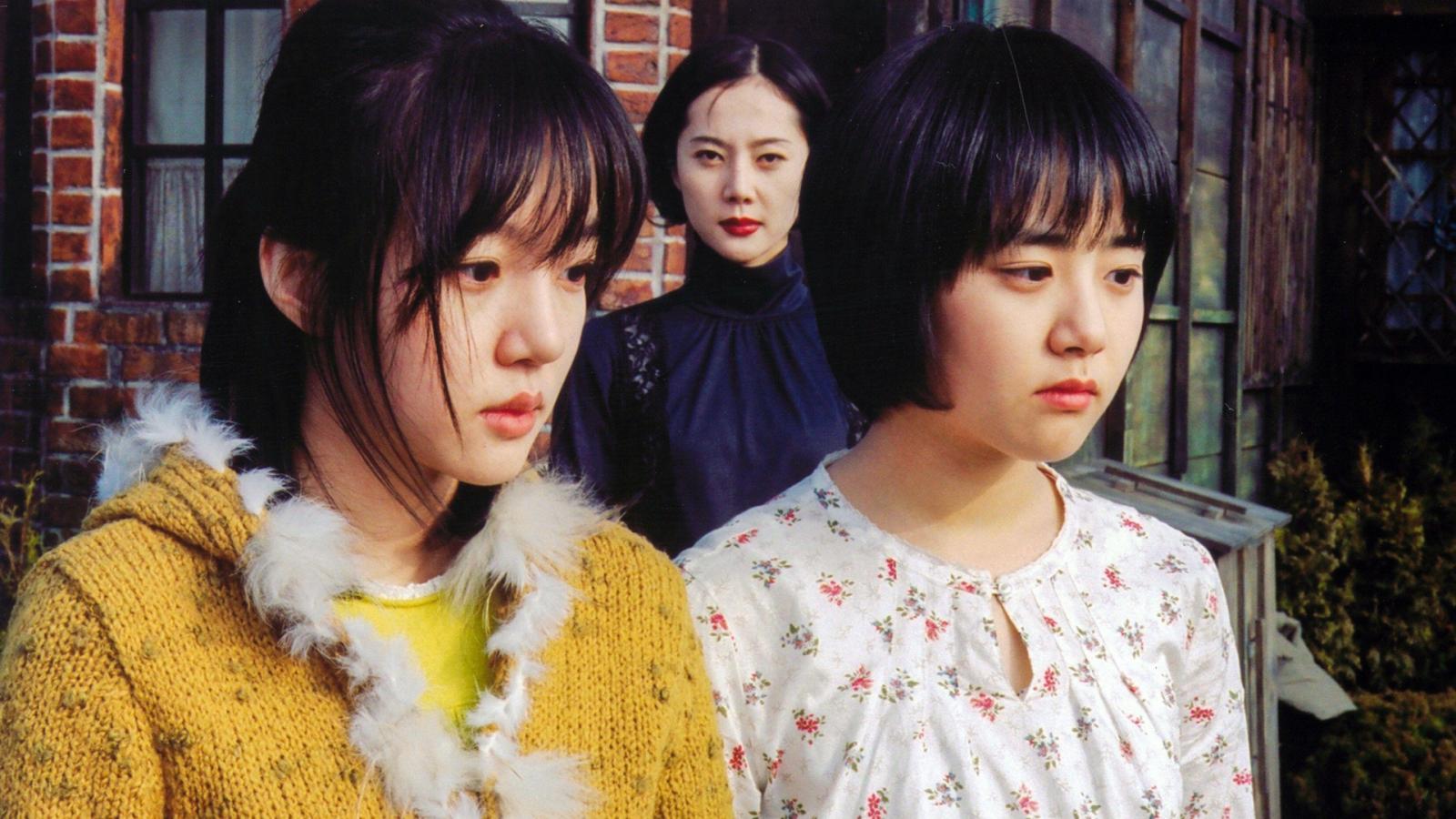 This South Korean horror film is an atmospheric chiller with a complex narrative. After a stay in a mental institution, a young girl named Su-mi returns home with her sister to their cruel stepmother and indifferent father. However, their homecoming is disrupted by disturbing visions and escalating torment from a malevolent force. Through a series of twists and turns, the sisters uncover the chilling secrets lurking in their family home.
11. "Dead of Night" (1945)
This British horror anthology flick is one of the first of its kind and sets a pretty high bar. An architect arrives at a country house party where guests share a series of strange dreams and premonitions. As each tale unravels, a sense of dread creeps in, leading to one of the most memorable ventriloquist-dummy stories ever put on screen. While it may not have the gore or shock value of modern horror, the film's intelligent and atmospheric storytelling earns it a spot on this list.
12. "Stir of Echoes" (1999)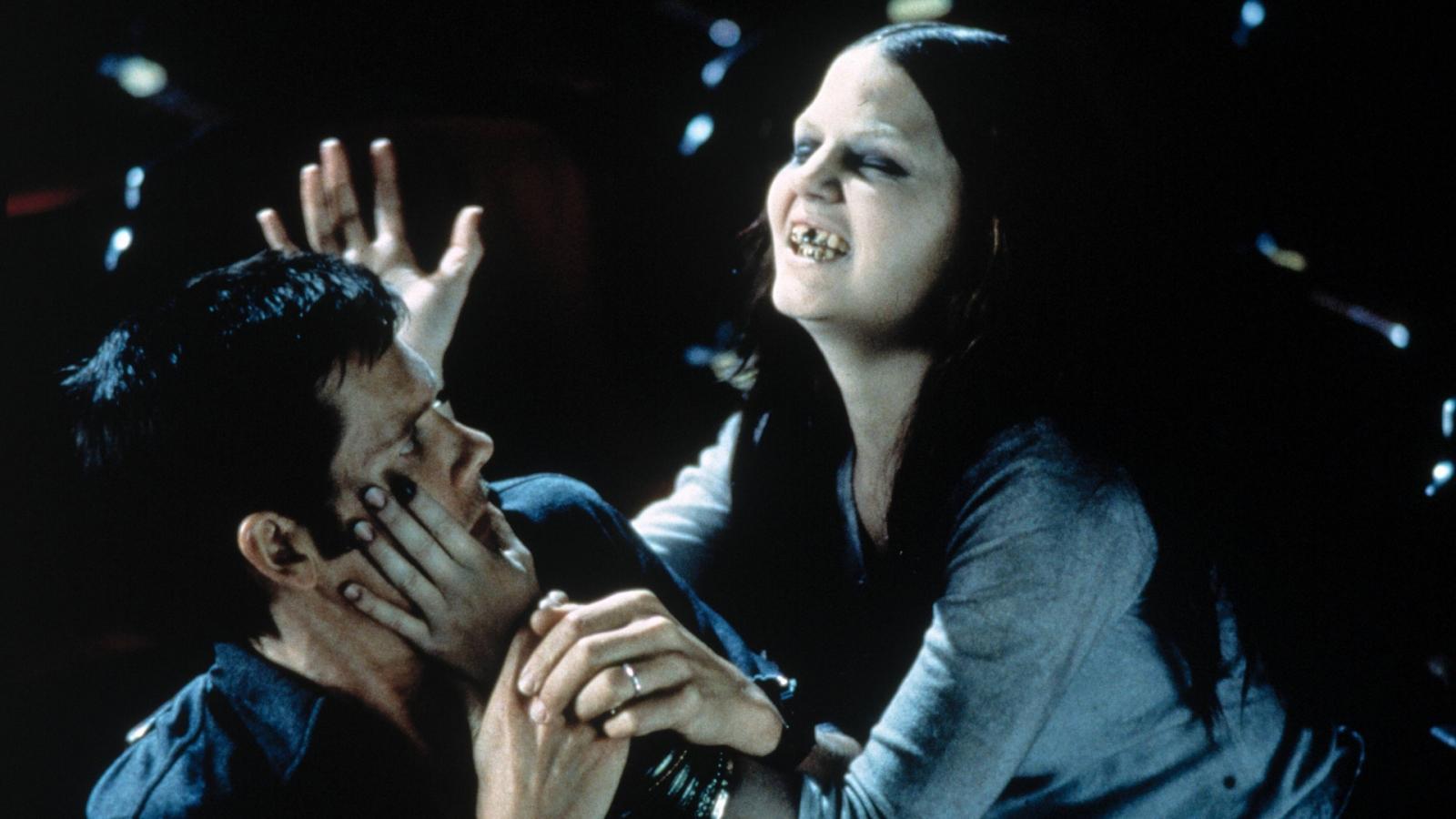 Often overlooked because of its release around the same time as "The Sixth Sense," "Stir of Echoes" stands as a solid paranormal thriller in its own right. Kevin Bacon plays Tom Witzky, a blue-collar worker who, after being hypnotized at a party, starts seeing visions of a girl's ghost. These disturbing images push him to uncover the truth about her fate. The film brilliantly weaves together elements of family drama, psychological thriller, and supernatural horror. It's worth noting that Bacon did most of his stunts himself in the film.
13. "Angel Heart" (1987)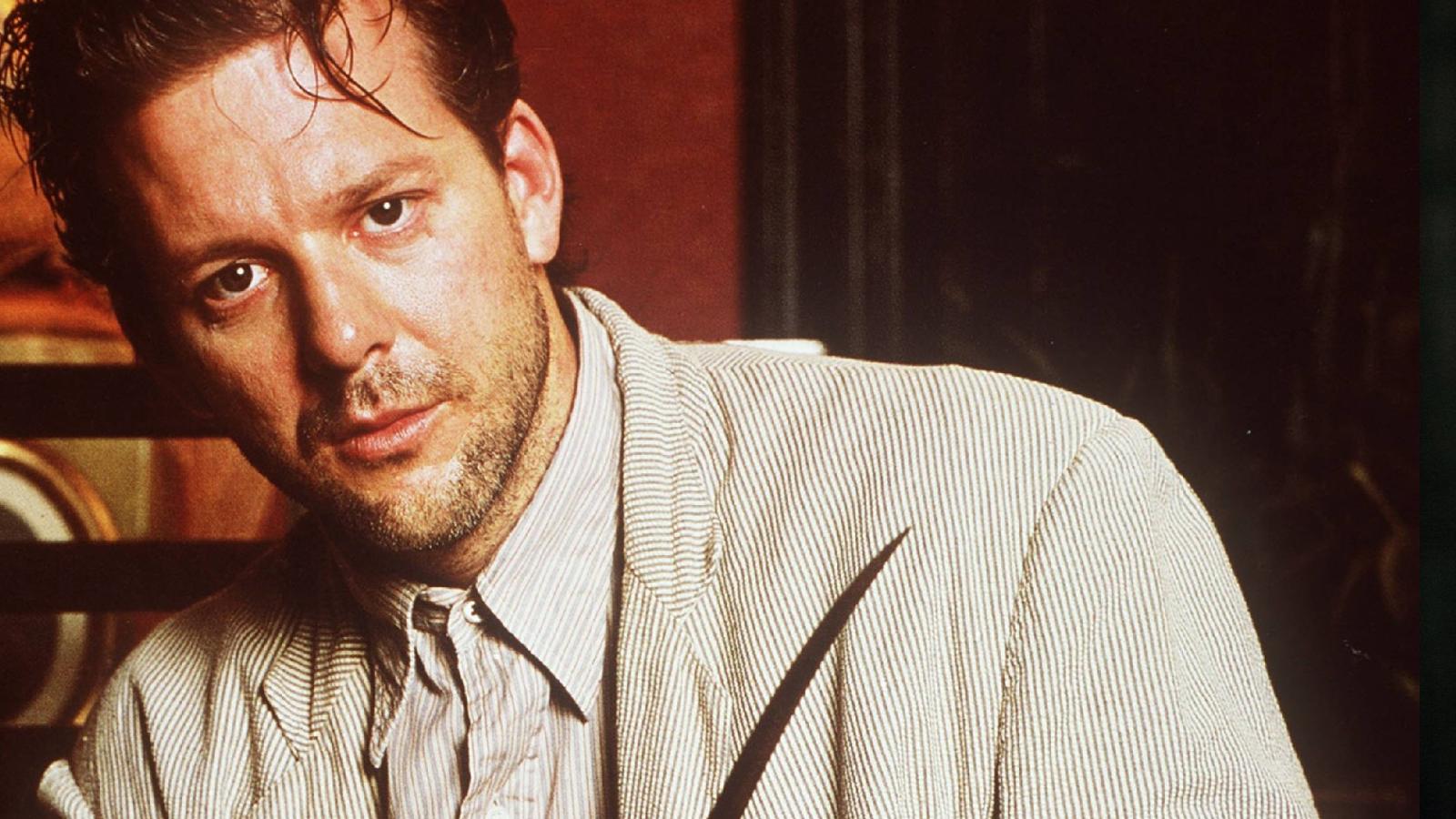 "Angel Heart" is a fusion of film noir and supernatural horror with a memorable performance by Mickey Rourke. Rourke plays Harry Angel, a private investigator hired by a mysterious man (Robert De Niro) to track down a singer who owes him a debt. As Harry dives into the underworld of 1950s New Orleans, he finds himself ensnared in a web of occult and murder. The film features a plot that is as chilling as it is intriguing, with a shocking twist that will make you question everything you've seen so far.
14. "Session 9" (2001)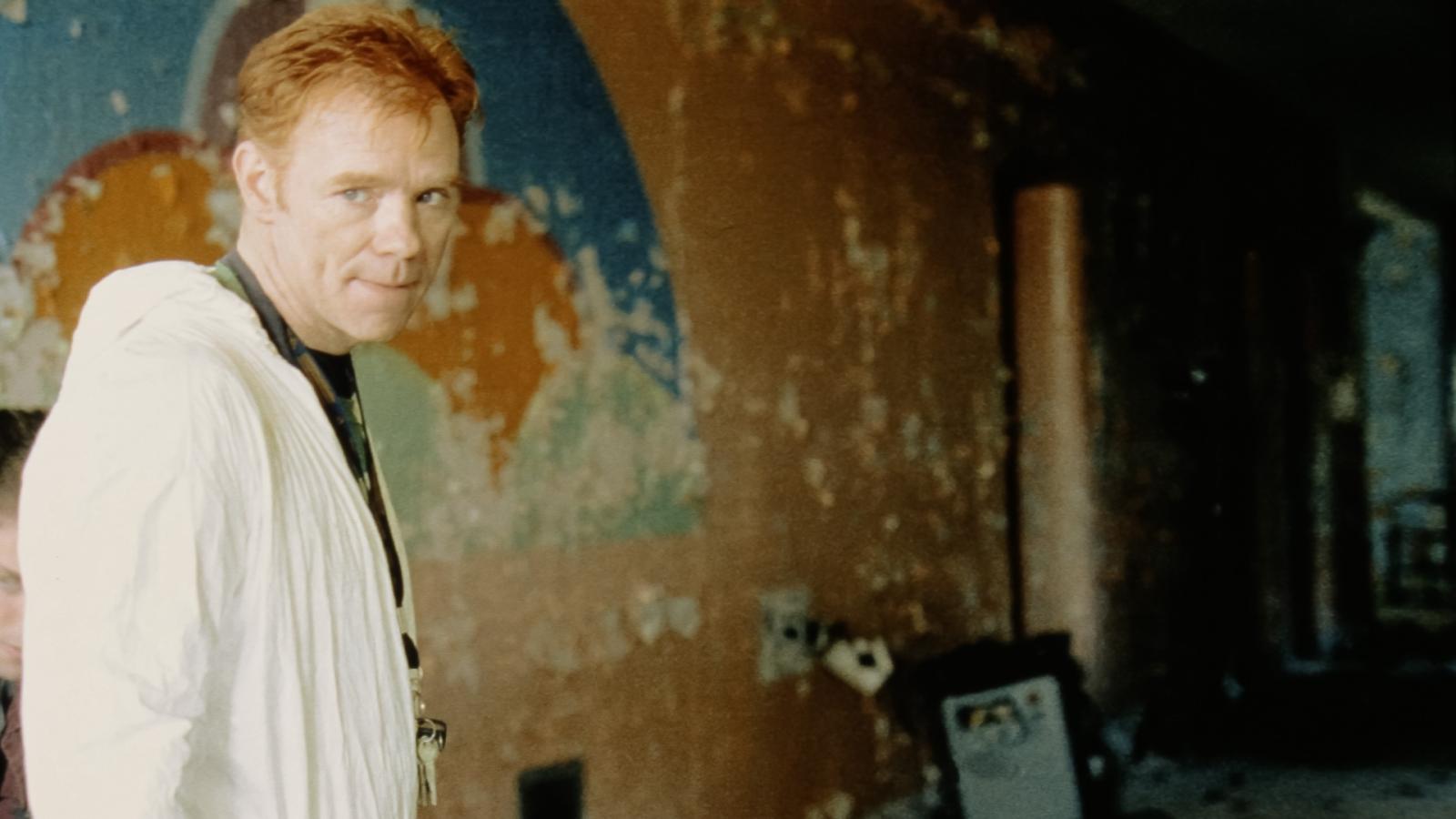 Filmed at an actual abandoned mental institution, "Session 9" is as eerie as its setting suggests. It follows an asbestos cleaning crew working at an abandoned psychiatric hospital, haunted by the dark past of its former patients. One crew member becomes obsessed with a series of old session tapes featuring a patient with dissociative identity disorder. The film is an intense psychological horror that avoids cheap jump scares, instead of building a slow-burning, ominous atmosphere that leaves you deeply unsettled.
15. "The Legend of Hell House" (1973)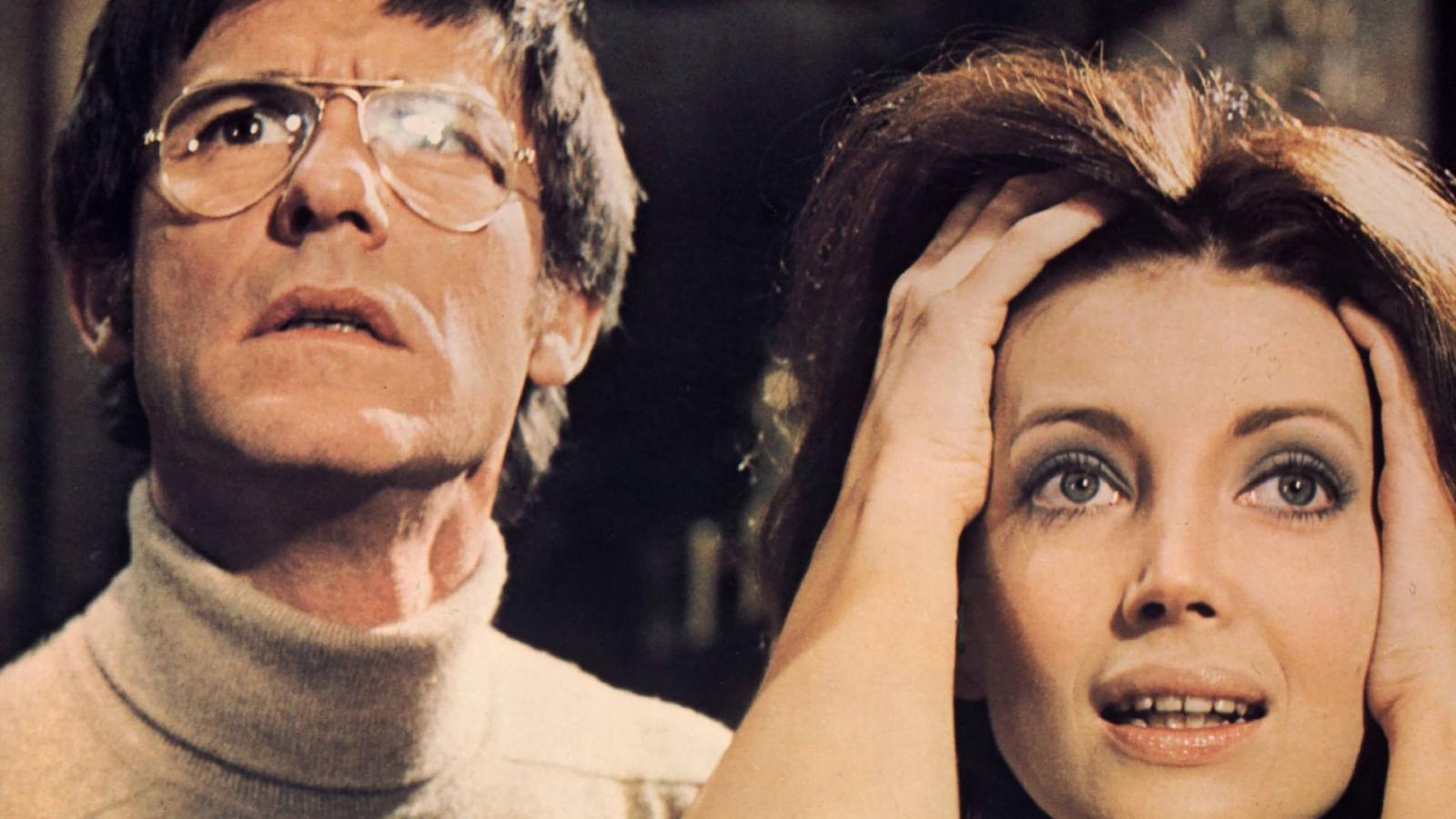 In "The Legend of Hell House," a physicist and two mediums are hired to investigate a haunted mansion known as the "Mount Everest of haunted houses." As they delve into the house's horrifying history, they face an escalating series of paranormal phenomena. The plot delivers a perfect blend of science and the supernatural, with each character confronting their own demons alongside the house's spectral occupants.