15 Timeless Classic Films Every Movie Buff Needs to Watch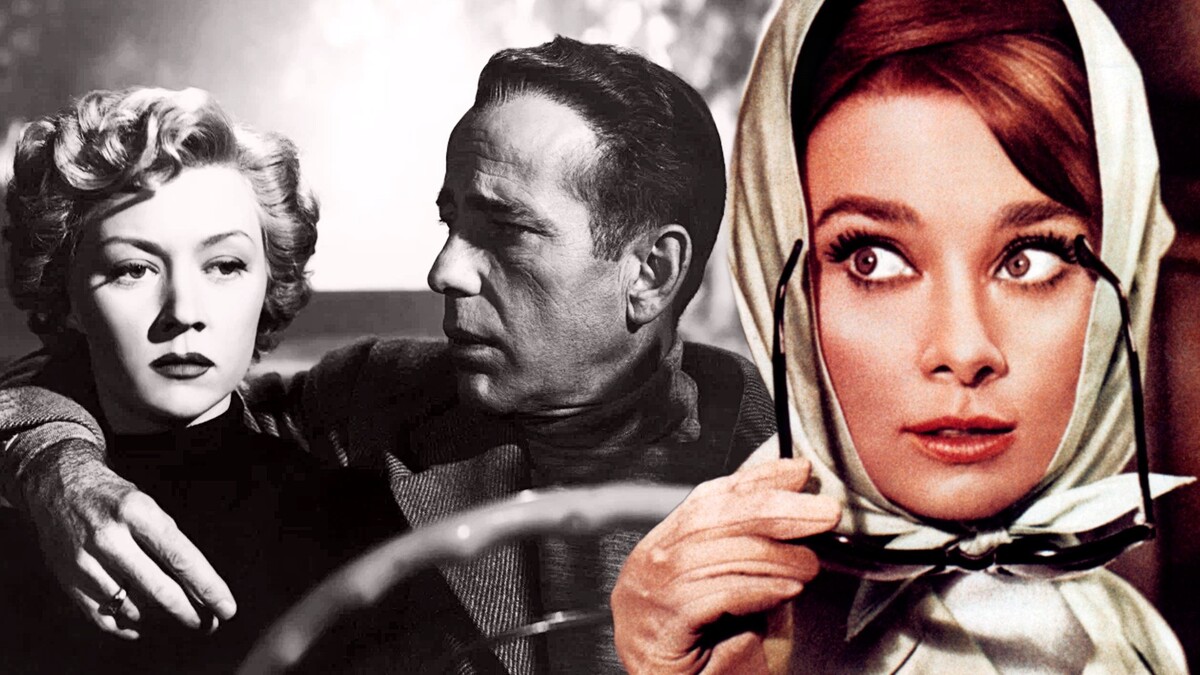 Fifteen classic, yet underrated films that are a must-watch for every movie enthusiast.
1. "Harvey" (1950)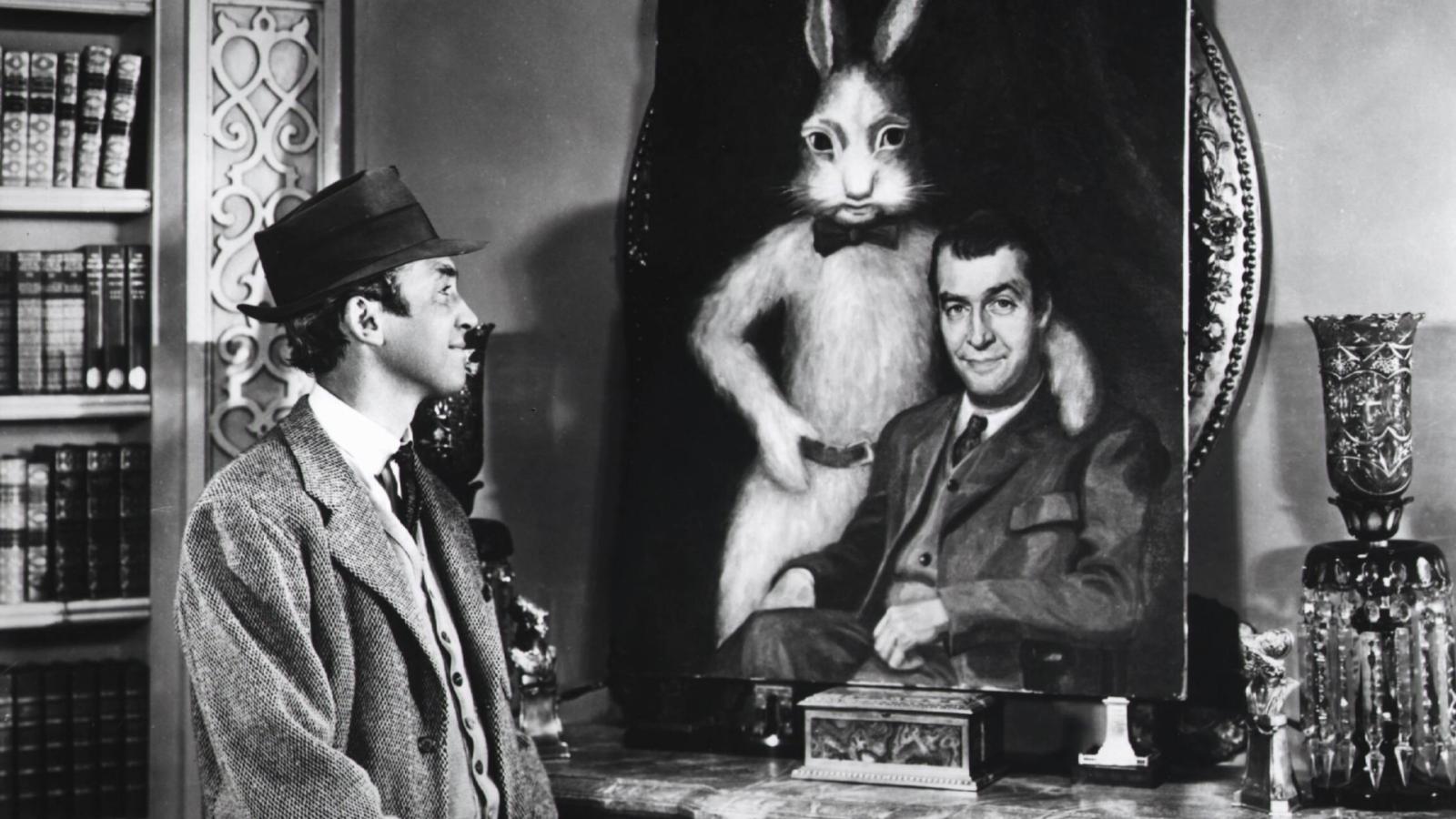 What would you do if your best friend was a six-foot, three-and-a-half-inch tall invisible rabbit? That's the reality for Elwood P. Dowd, played by the iconic James Stewart. Elwood is a kind, gentle soul, a little eccentric, and blissfully content with his unusual buddy, Harvey. However, his sister Veta is not so enamored with Harvey, mainly because she's the only other person who can see him. Well, sort of. In a desperate attempt to save the family's reputation, Veta tries to have Elwood committed to a mental institution, only to find herself admitted instead.
2. "Twelve Angry Men" (1957)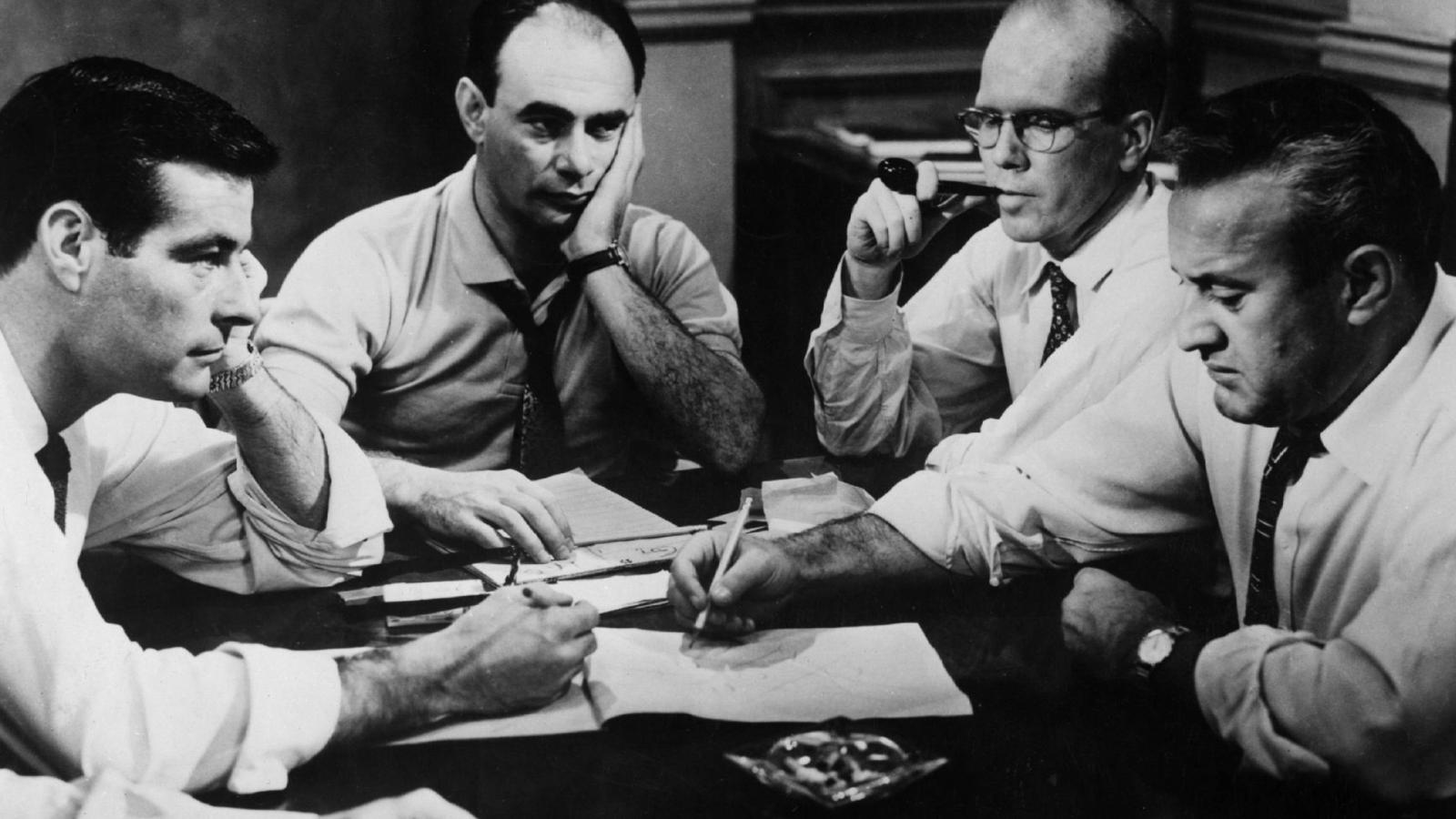 Inside a sweltering, cramped jury room, twelve men are tasked with determining the fate of an 18-year-old boy accused of murdering his father. It seems like an open-and-shut case, but not for Juror #8, portrayed by Henry Fonda. He's not convinced of the boy's guilt and stands alone against eleven frustrated and eager-to-leave jurors. As they re-examine the evidence, deep-seated biases, personal experiences, and prejudices surface, each juror revealing more about themselves than they perhaps intended to.
3. "His Girl Friday" (1940)
Imagine being an ace reporter and your editor, who's also your ex-husband, is trying every trick in the book to keep you from marrying another guy and leaving the newspaper world. That's the delightful mess Hildy Johnson (Rosalind Russell) finds herself in. Her ex-hubby/editor Walter Burns (Cary Grant) assigns her a murder case, reeling her back into the whirlwind of news reporting and, maybe, rekindling old flames.
4. "The Night of the Hunter" (1955)
Now, here's a gem that's sinister yet mesmerizing. Preacher Harry Powell, with 'LOVE' and 'HATE' tattooed on his knuckles, is as charming as he is malevolent. When he learns that his cellmate, sentenced to hang, has stashed $10,000 somewhere, Powell decides the money should be his. Released from jail, he woos and marries the convict's widow, aiming to pry the secret location from her children. The kids, however, are not easily swayed.
5. "Fail-Safe" (1964)
Here's a cold war thriller that might have slipped under your radar. A technical malfunction sends a group of U.S. bombers to nuke Moscow, and the President, played by Henry Fonda, is in a race against time to correct the error. With the help of a translator and a hotline to the Soviet Premier, they try to avoid global catastrophe. The tension is palpable, the stakes sky-high, and every second counts.
6. "Charade" (1963)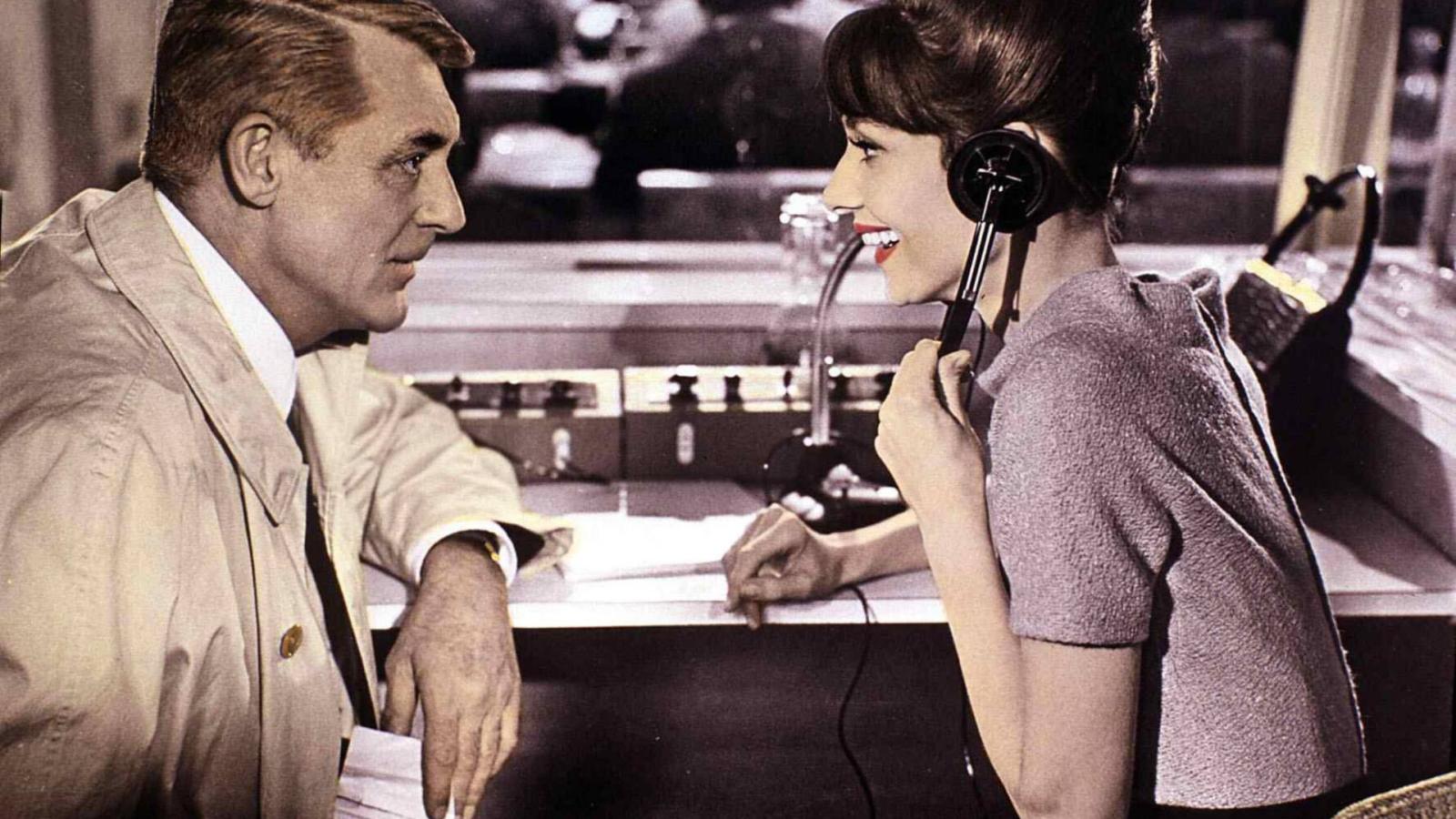 Who doesn't love a good mystery, especially when it stars Audrey Hepburn and Cary Grant? Hepburn plays Reggie, a woman who discovers her murdered husband had stolen a fortune. Now, left in the dark, she's suddenly thrust into a world of intrigue, as multiple parties, including Grant's character, are intent on locating the missing loot. But who can Reggie trust? Ev
7. "The Apartment" (1960)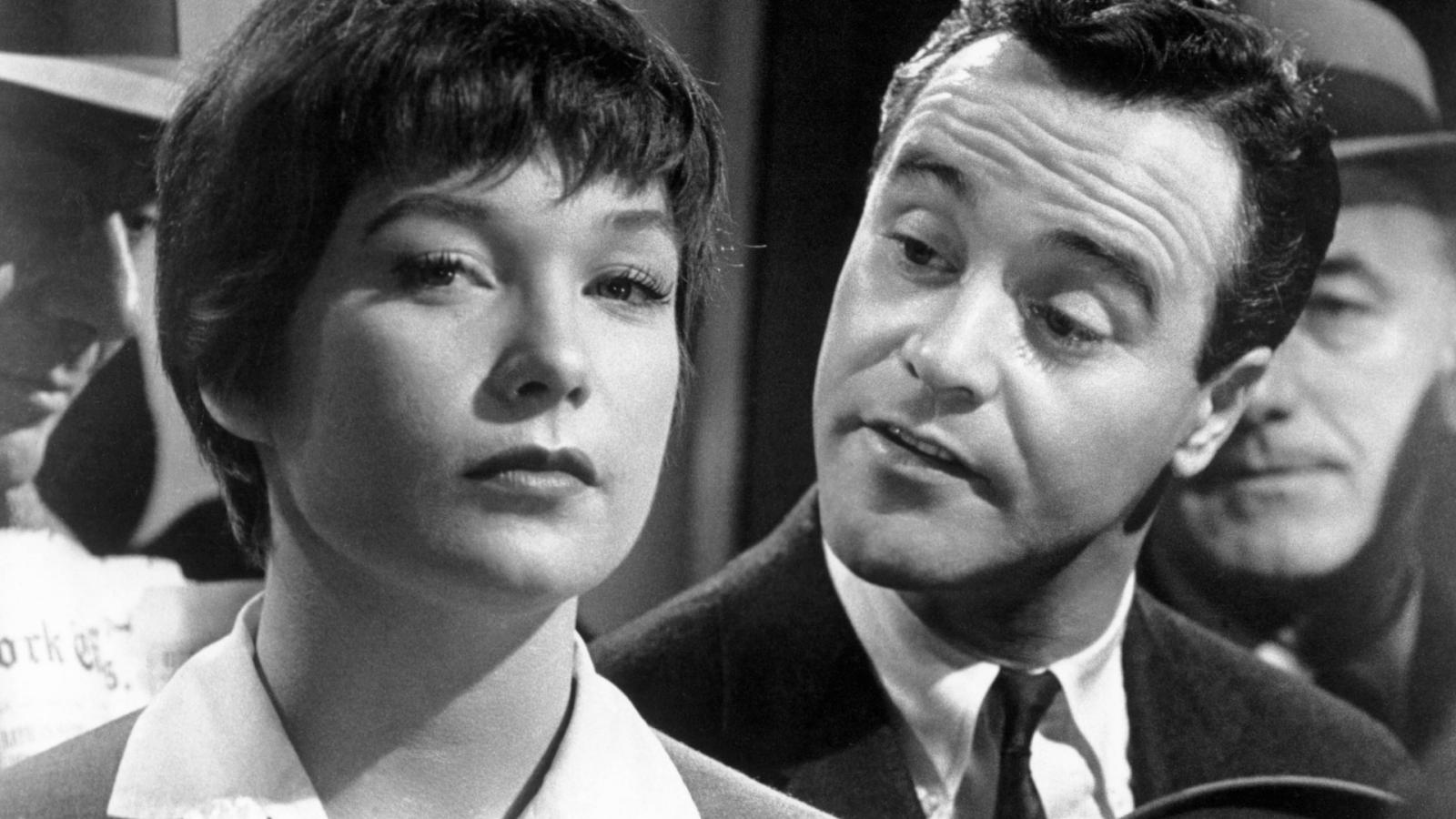 Meet C.C. Baxter (Jack Lemmon), a kind-hearted insurance clerk who climbs the corporate ladder by lending his apartment to his company's executives for their extramarital affairs. All is well until he realizes the woman he pines for, an elevator operator Fran Kubelik (Shirley MacLaine), is one of his 'guests'. The quirky, yet complex relationships unfold with a blend of comedy and touching drama, as Baxter navigates the choppy waters of love and corporate politics.
8. "A Face in the Crowd" (1957)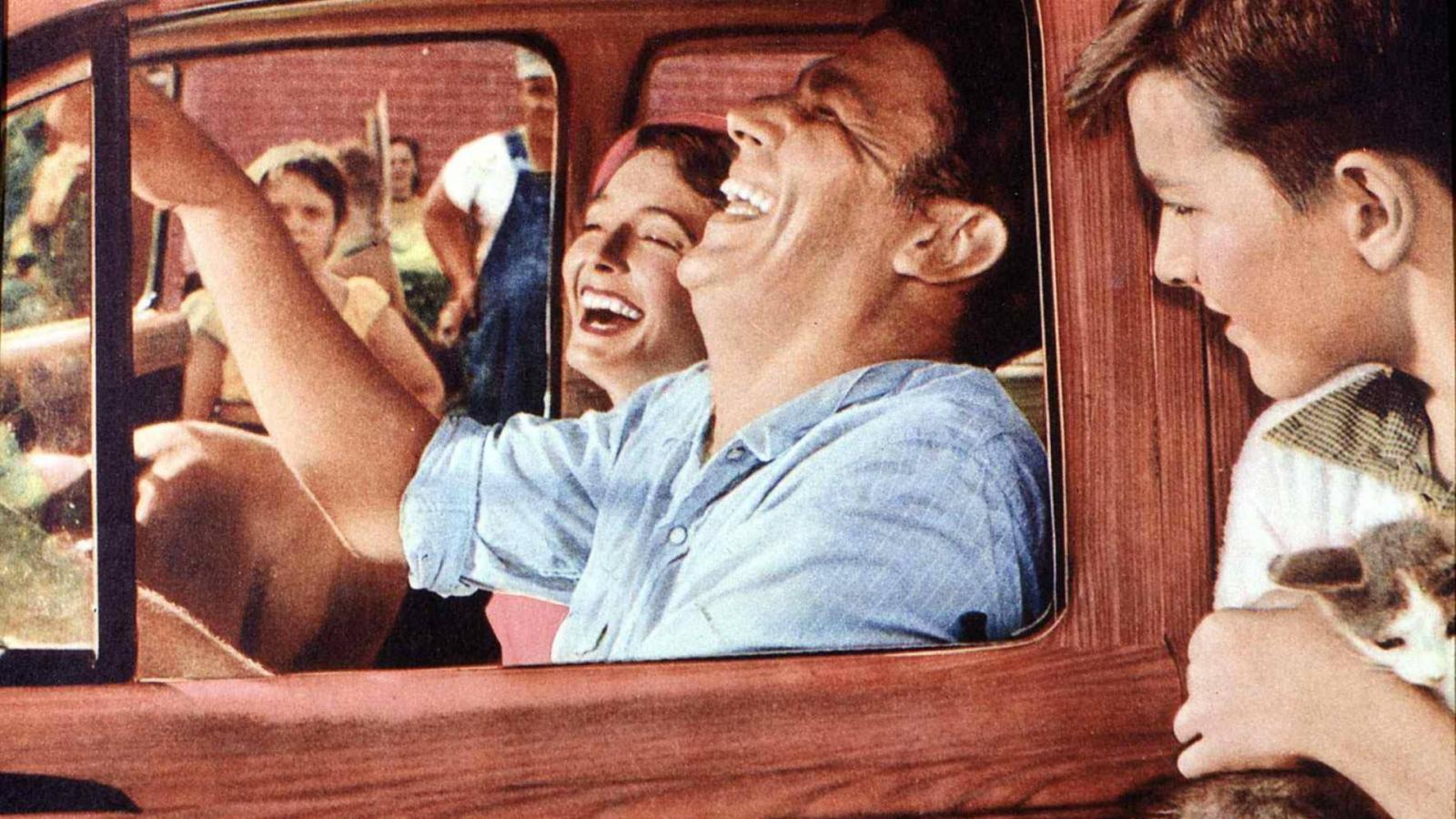 Lonesome Rhodes, played with electric energy by Andy Griffith, is a drifter with a gift of gab and a dark side. Discovered by a radio producer, he rises from an Arkansas jail cell to TV stardom. However, the mask of the charming everyman slips, revealing a manipulative demagogue. It's a tale of power, media, and public manipulation that feels eerily resonant in any era.
9. "Seconds" (1966)
Imagine being offered a second chance at life, a fresh start with a new identity, face, and lifestyle. That's the premise of this eerie, visually stunning piece. A disillusioned, middle-aged banker is offered a 'rebirth' by a mysterious company. But this new beginning is not all it seems, and paradise soon turns to prison. It's a disturbing, hallucinatory exploration of identity, consumer culture, and the human cost of the American dream.
10. "Sweet Smell of Success" (1957)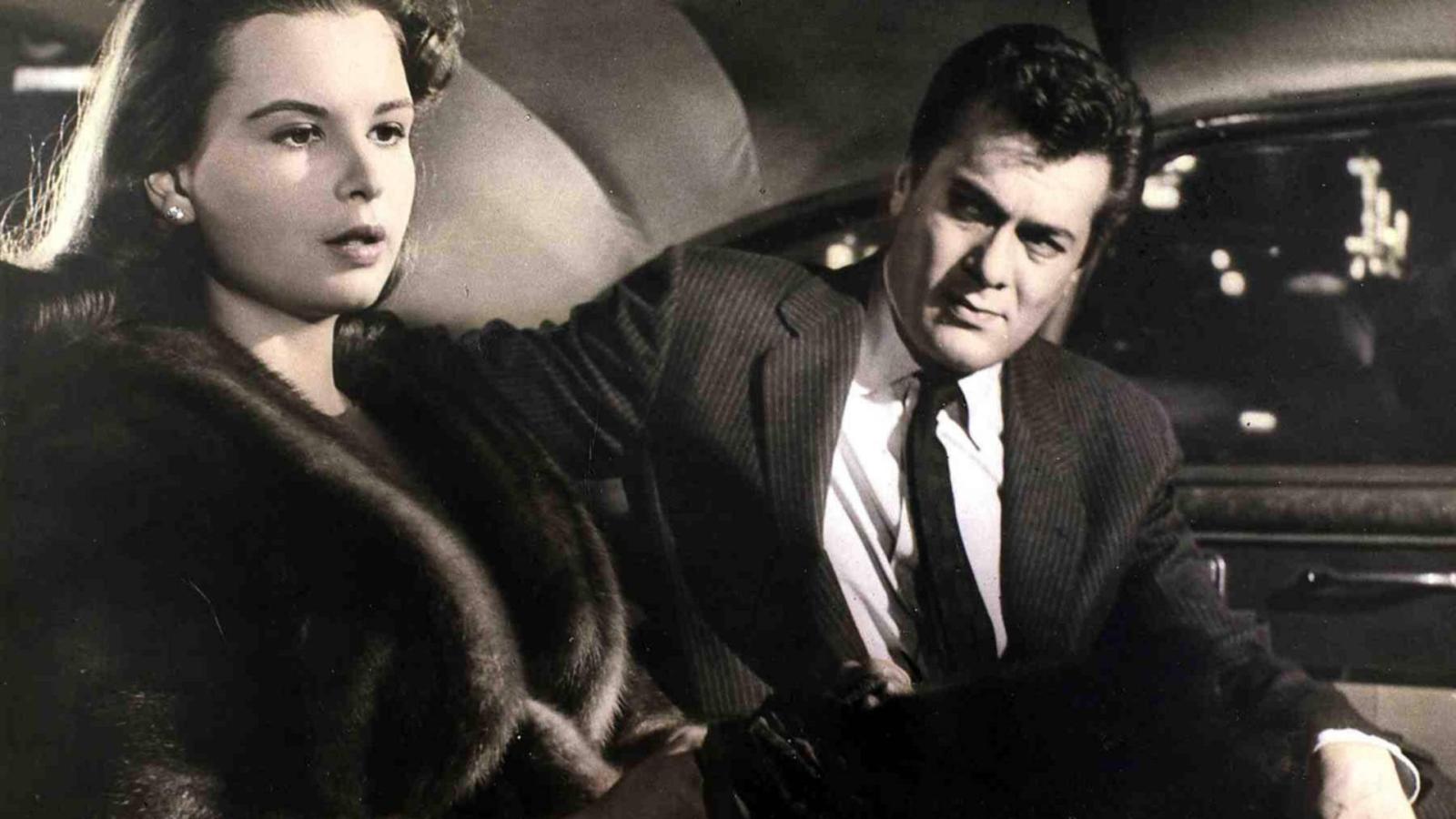 Ever wondered how far one might go to get a juicy scoop? Meet J.J. Hunsecker (Burt Lancaster), a powerful New York columnist who can make or break careers with his pen. Sidney Falco (Tony Curtis), a hungry press agent, gets entangled in Hunsecker's sinister plan to destroy a jazz musician dating his sister.
11. "In a Lonely Place" (1950)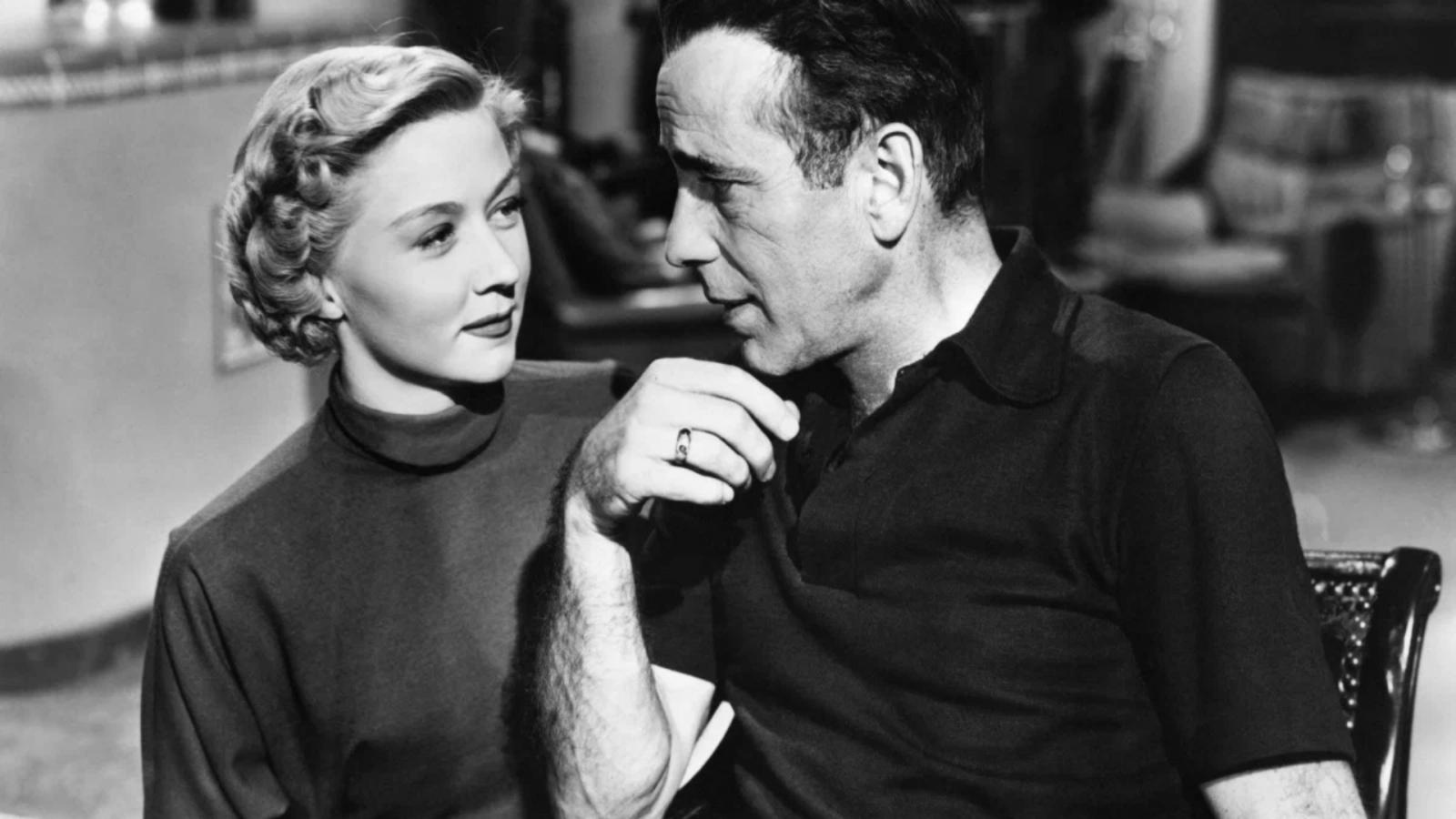 Humphrey Bogart in a moody film noir? Sign us up! He stars as Dixon Steele, a washed-up Hollywood screenwriter accused of murder. Laurel Gray (Gloria Grahame), a neighbor, provides his alibi and the two begin a stormy relationship. But as Laurel starts to observe Dixon's aggressive behavior, she wonders if he indeed is guilty.
12. "The Killing" (1956)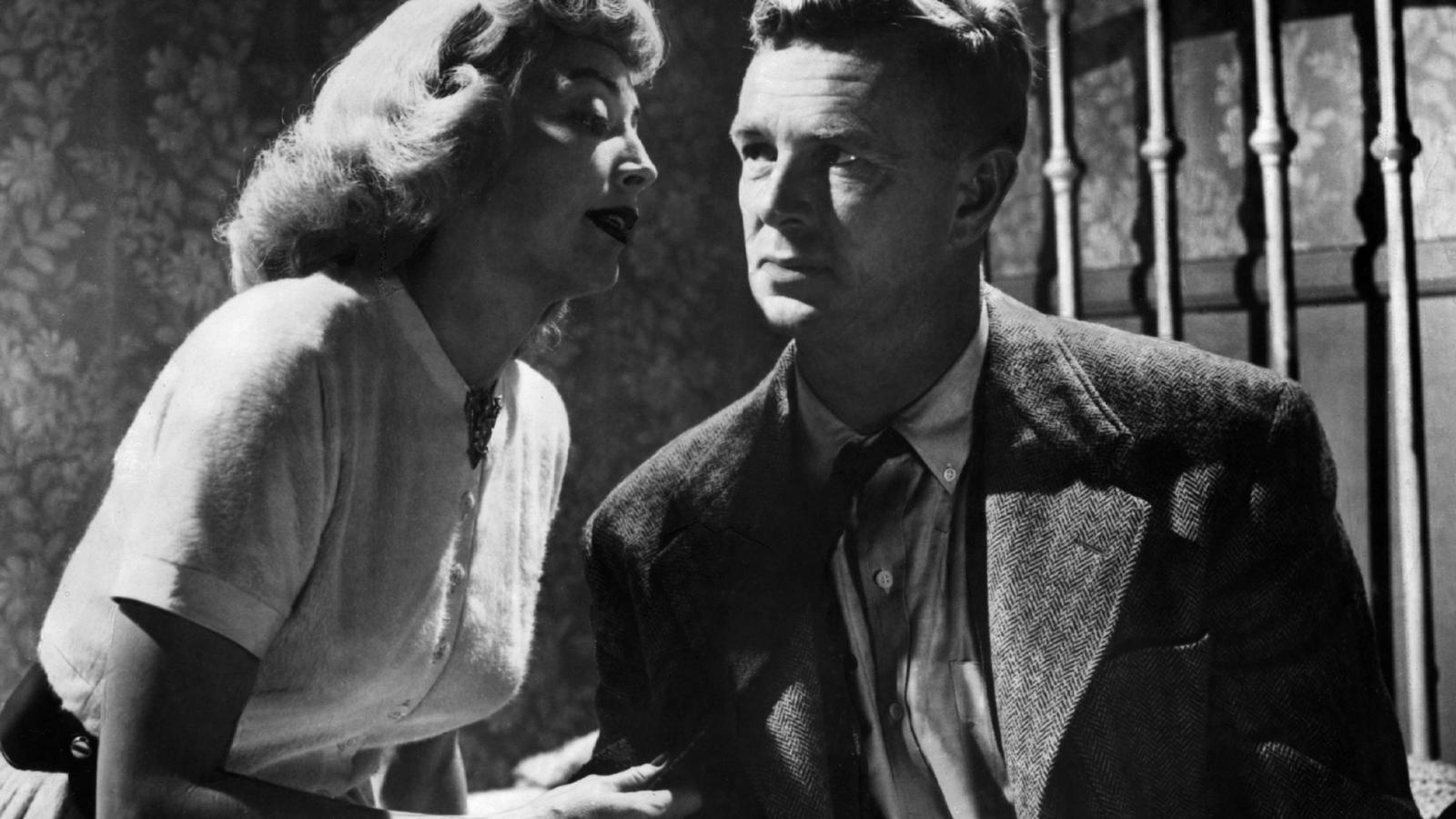 Before there were heist films galore, there was Stanley Kubrick's "The Killing". Johnny Clay, a career criminal, assembles a team to pull off a daring racetrack robbery. Every detail is meticulously planned, every team member essential, but as they say, the best-laid plans often go awry. The nonlinear storytelling, snappy dialogues, and tension that permeates every scene make this flick a classic that deserves more love.
13. "Night of the Iguana" (1964)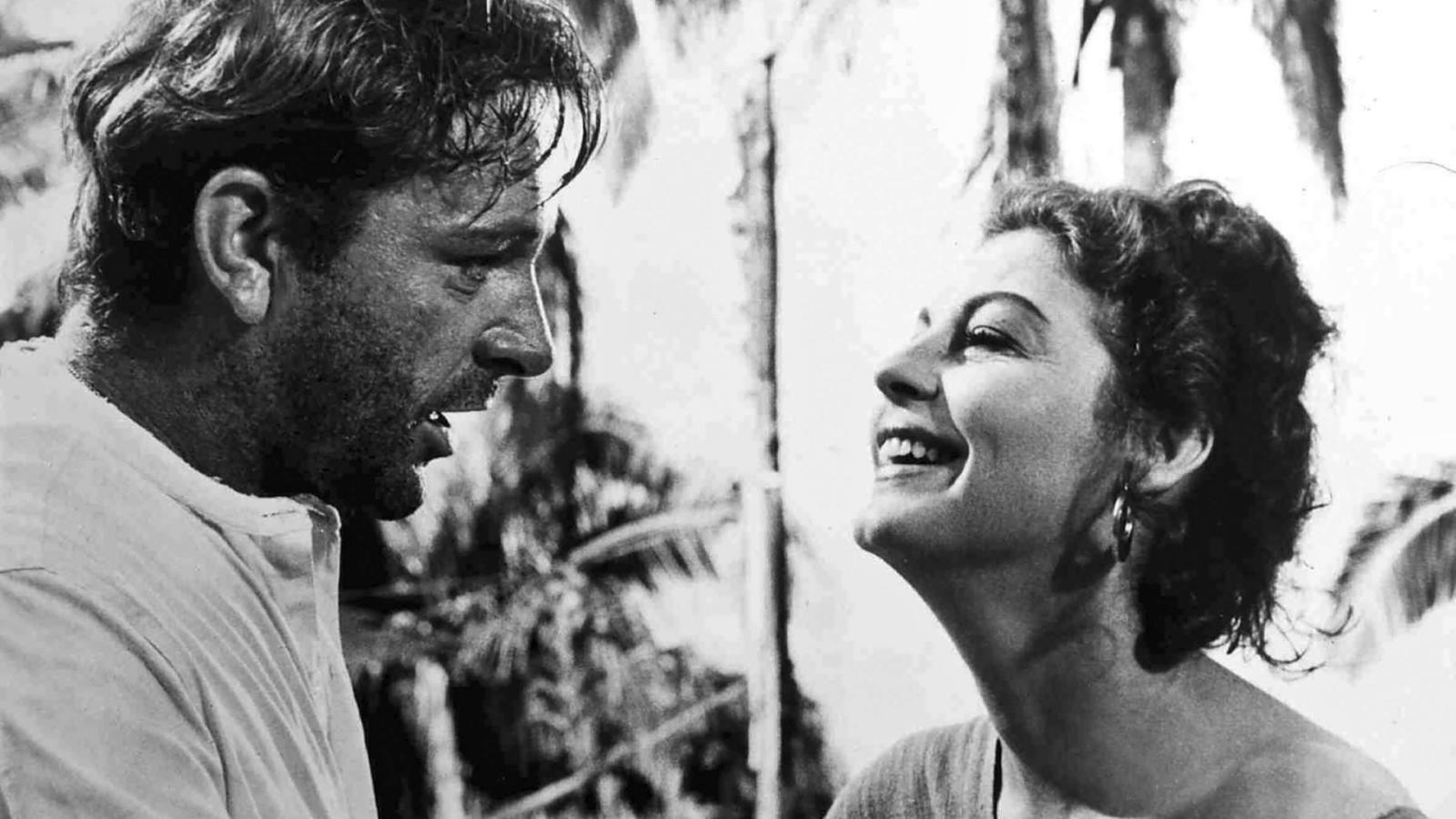 Richard Burton plays a defrocked priest turned tour guide, leading a group of Baptist women through Mexico. Along the way, he battles his demons and becomes entangled with two women, Ava Gardner and Deborah Kerr's characters. Amidst the lush, exotic backdrop, the human drama unfolds, exposing frailties, desires, and the eternal struggle between flesh and spirit. It's Tennessee Williams, so expect the southern gothic charm, and a generous dose of human flaws and redemption.
14. "The Wrong Man" (1956)
Alfred Hitchcock delivers again, but this time, it's a true story. Henry Fonda plays a musician wrongfully accused of robbery. Every piece of evidence points to him, and his life spirals into a nightmare. The anguish, the helplessness, Fonda's subdued yet powerful performance – it's all so real that it's haunting. It's not the 'whodunit' but the 'it-was-not-me' that steers this ship, taking the viewers on a grim, absorbing journey.
15. "Ace in the Hole" (1951)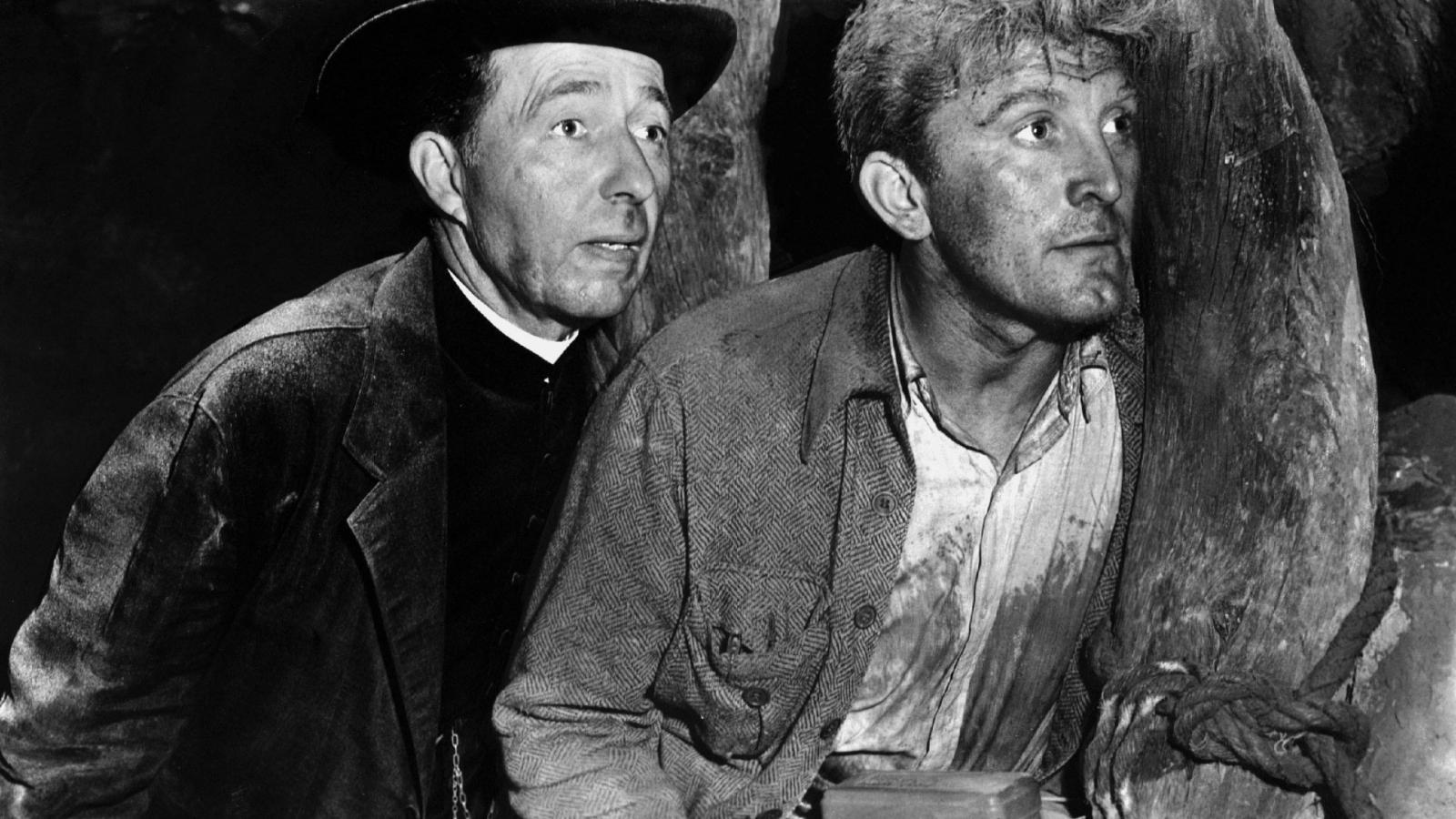 Kirk Douglas gives a powerhouse performance as Chuck Tatum, a down-and-out reporter who stumbles upon the story of a man trapped in a cave. Sensing a ticket back to the big leagues, Tatum manipulates the rescue effort to milk the story. The media circus, public frenzy, and moral decay that follows is as captivating as it is condemning.