15 TV Shows With Cozy Autumn Vibes to Watch This Fall Season
Honestly? Just thinking about the possibility of spending hours under my favorite blanket with some hot cocoa, binging my life away, makes me all warm and fuzzy inside.
1. "Gilmore Girls "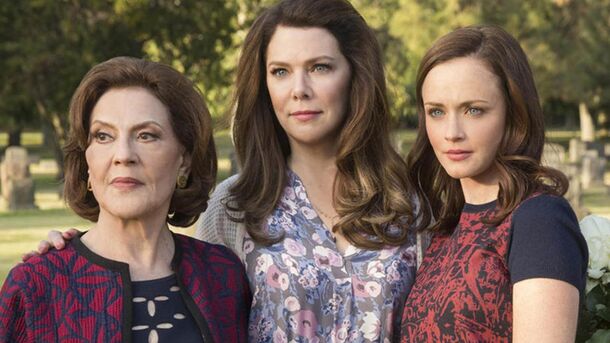 Stars Hollow, a fictional small town in Connecticut, is the perfect setting for a cozy watch. Lorelai Gilmore and her teenage daughter Rory navigate life, love, and family while being best friends. There's coffee galore at Luke's Diner, endless town events, and a cast of quirky characters. Oh, and did I mention the knit sweaters and leaves changing color? It's like living inside an eternal October day.
2. "Pushing Daisies"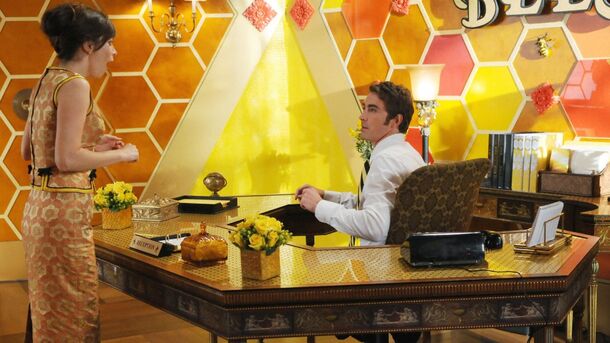 Pie, anyone? Ned, a pie-maker, can bring the dead back to life with just one touch. But if he touches them again, they stay dead forever. Things get complicated when he revives his childhood sweetheart, Chuck. There's romance, mystery, and oh so much pie! It's colorful and magical, but who wouldn't love a story set primarily in a pie shop?
3. "Everwood"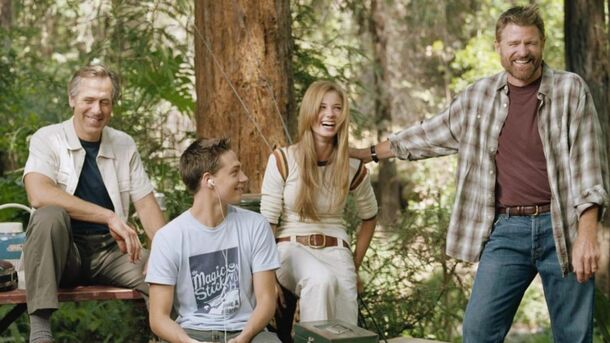 Dr. Andy Brown relocates his kids from the towering buildings of Manhattan to the small town of Everwood after his wife's tragic death. It's about starting over, finding new purpose, mending relationships, and yes, lots of those feel-good, cozy moments we all crave. The picturesque mountain town and family dynamics provide all the autumn feels.
4. "The Marvelous Mrs. Maisel "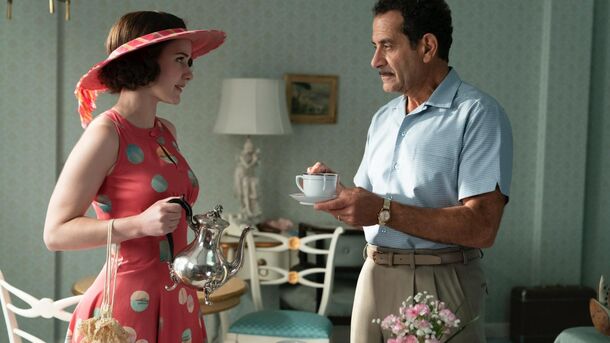 Midge Maisel had the perfect life in the 1950s – until her husband left her, and she discovered an unexpected talent for stand-up comedy. New York City, vintage outfits, and plenty of wit, Midge takes on the world of comedy, which in the '50s was no joke for a woman. Between her hilarious gigs and her complicated family life, you'll find yourself chuckling one minute and empathizing the next. Plus, those fall New York scenes? Picture-perfect.
5. "Anne with an E"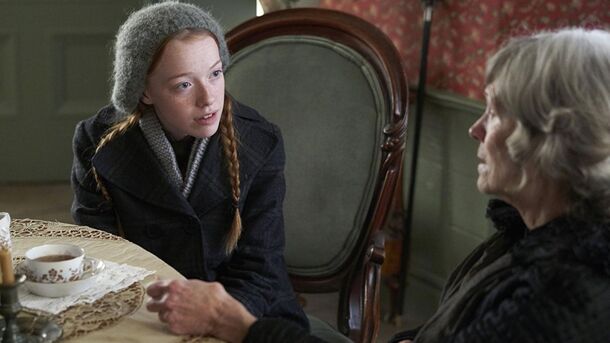 Avonlea, with its scenic beauty, feels like an eternal fall. Anne, an imaginative orphan with fiery red hair, gets mistakenly sent to elderly siblings Marilla and Matthew Cuthbert. While they initially wanted a boy to help with farm work, Anne's zest for life and unique view of the world quickly win them over. Remember when Anne smashes a slate over Gilbert's head for calling her "carrots"? Classic! The series beautifully captures Anne's adventures and growing pains.
6. "Hart of Dixie"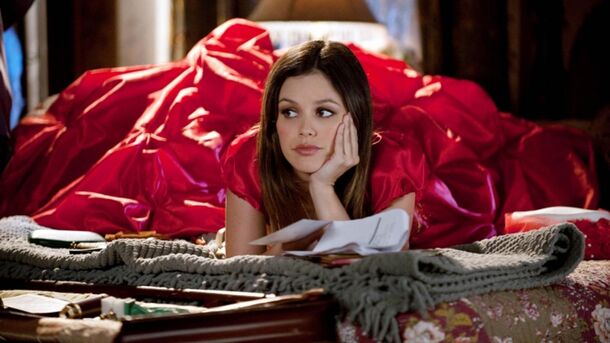 Imagine moving from the bustling streets of New York to a small town in Alabama. That's what Dr. Zoe Hart did. Bluebell, with its charming southern vibe, gossiping neighbors, and town events, makes it hard for Zoe to adjust. Throw in a love triangle, and you've got yourself a must-watch. Picture it: you, a warm drink, and Zoe navigating Bluebell's antics.
7. "Parenthood"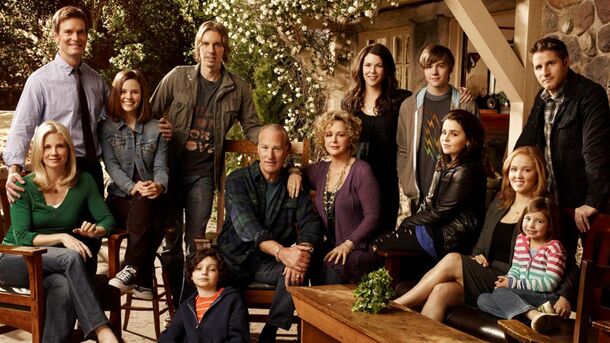 The Braverman clan is about as tight-knit as families come. With four grown siblings and their respective families, this drama showcases the ups and downs of parenting, relationships, and personal struggles. Remember when young Max, diagnosed with Asperger's, learned to navigate the world? There were challenges, but also so many heartwarming victories. This show feels like a warm hug on a chilly day.
8. "This Is Us"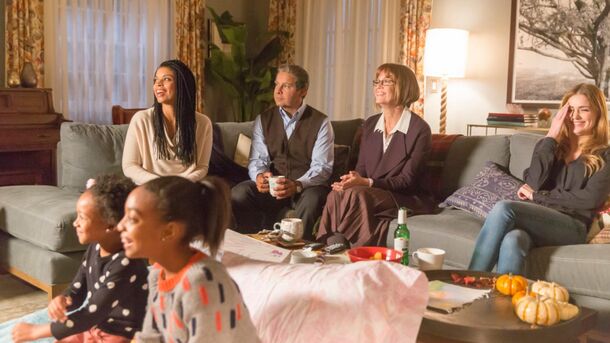 Prepare for tears, but the good kind. The Pearson family's generational story unfolds in this heartwarming drama. We get to know siblings Kevin, Kate, and Randall, and their parents Jack and Rebecca, journeying through various timelines. Remember when Jack gifted Rebecca the moon necklace? Pure gold. The family bond, triumphs, struggles, and heartfelt moments will make you want to cuddle up in a blanket and call your loved ones.
9. "New Girl"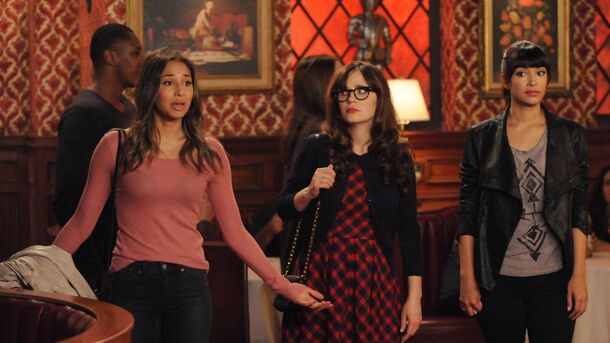 While not set in a quintessential fall setting, Jess's adorkable nature and quirky roommates (Hello, Nick, Schmidt, and Winston!) make it feel just right for a cool evening binge. After a tough breakup, Jess moves in with three single guys. From Schmidt's eccentricities to Nick's grumpiness, the loft is never short of laughter and peculiar situations. Who could forget the classic "True American" game?
10. "Call the Midwife"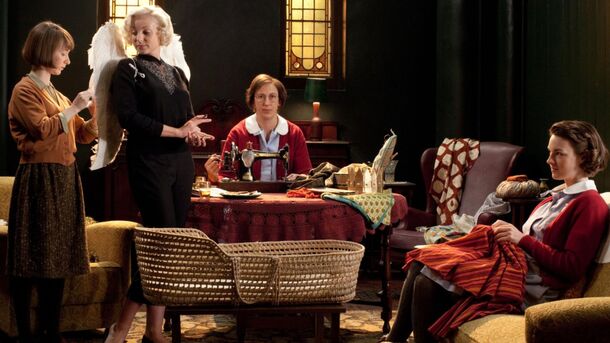 The 1950s East End of London is brought vividly to life as we follow the lives of midwives and the nuns of Nonnatus House. They navigate the challenges of childbirth and societal shifts of the time. It's not all medical drama; there's love, friendships, and bicycles. The camaraderie of the women, amidst the backdrop of a changing world, offers a delightful watch.
11. "Brooklyn Nine-Nine"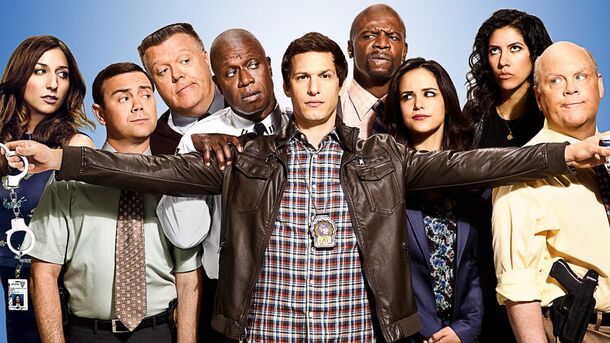 At New York's 99th precinct, detective Jake Peralta and his diverse, lovable colleagues tackle crime, while never missing a chance to crack a joke. The camaraderie and hilarity amidst the backdrop of New York gives us all the cozy city vibes. Halloween heist episodes, anyone? They're a treat!
12. "Twin Peaks"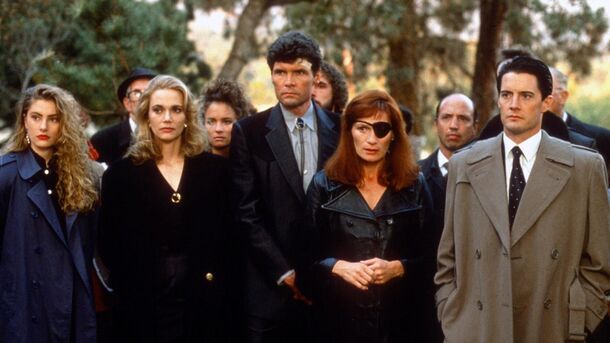 An eerie aura surrounds the small town of Twin Peaks after the shocking murder of Laura Palmer. As FBI agent Dale Cooper investigates, he uncovers more than just a crime, including the town's myriad secrets. Coffee, pie, and mystery – this show has all the ingredients for a perfect fall evening.
13. "Outlander"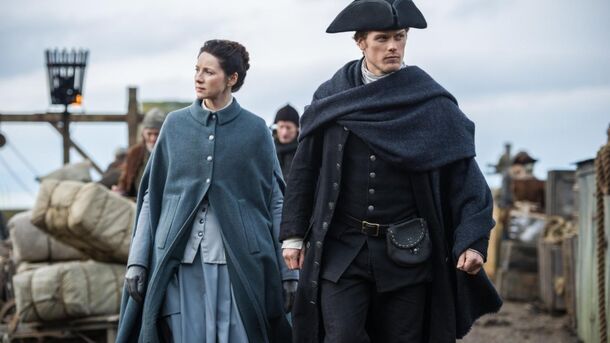 Claire, a 1945 nurse, is whisked back in time to 1743 Scotland. The Highlands, with their breathtaking views, set the scene as Claire navigates a world of clans, conflict, and unexpected love with Jamie Fraser. The landscapes alone scream fall, but the love story? That'll keep you warm on a chilly night.
14. "The Office " (U.S.)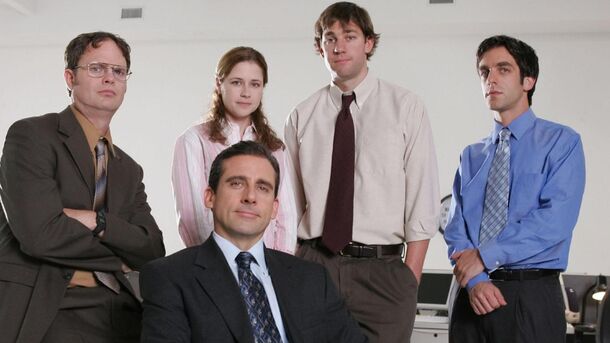 Dunder Mifflin's Scranton branch employees are just like any other office folk, with a touch more eccentricity (and that's putting it mildly). Whether it's Michael Scott's awkwardness, Jim and Pam's romance, or Dwight's beet farm, there's enough going on to keep you engaged with some humor and warmth.
15. "Little Fires Everywhere"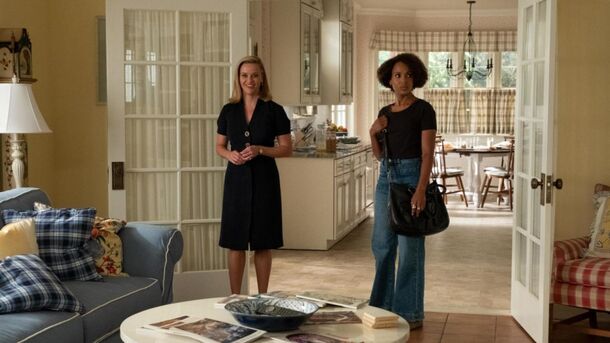 Elena Richardson's picture-perfect suburban life gets turned upside down when artist Mia Warren and her daughter Pearl rent a house from her. Secrets, motherhood, and societal norms all collide in this drama set in the 1990s. The title may hint at fires, but the storyline will wrap you up just like a snug blanket on a crisp day.