15 Underrated Comedies Like American Pie You Probably Missed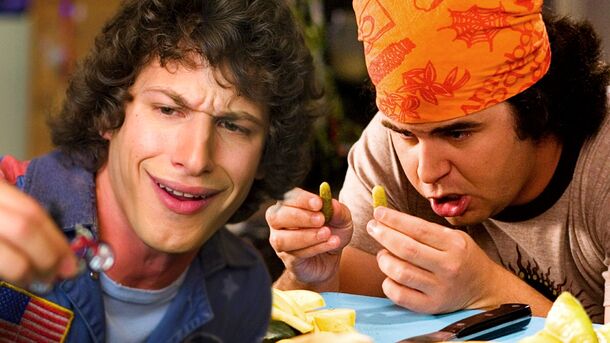 As cringe-y as it looks in 2023, "American Pie" sure taught us valuable life lessons, like don't ever, ever, leave a webcam on unattended. But what if you've rewatched it so many times you can quote it line for line?
Here's a list of 15 underrated comedies that deserve some love, too: they are raunchy, ridiculous, and utterly hilarious.
1. "EuroTrip" (2004)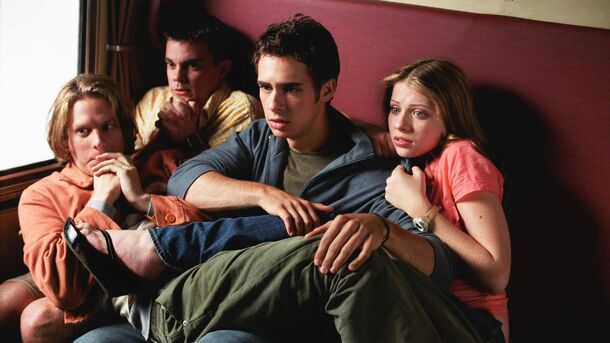 Scotty, the American teen who gets dumped by his high school sweetheart, goes on a wild European journey with his friends after mistaking his German pen pal's friendship for romance. They hop from London to Paris to Amsterdam, hitting nudist beaches and European raves, all in search of his pen pal, Mieke. Raunchy? Check. Absurdly funny? Double check.
2. "Accepted" (2006)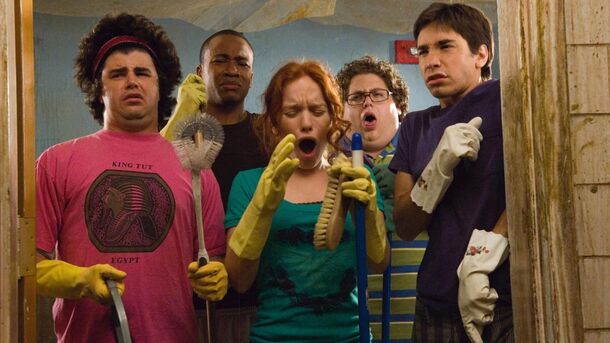 Bartleby Gaines, rejected from every college he applied to, decides to invent his own university to please his parents. He rents out an abandoned mental institution, calls it the South Harmon Institute of Technology, and boom! College life, sort of. He and his friends even create fake classes, like "Doing Nothing." But things go south when hundreds of other college rejects show up to enroll.
3. "Not Another Teen Movie" (2001)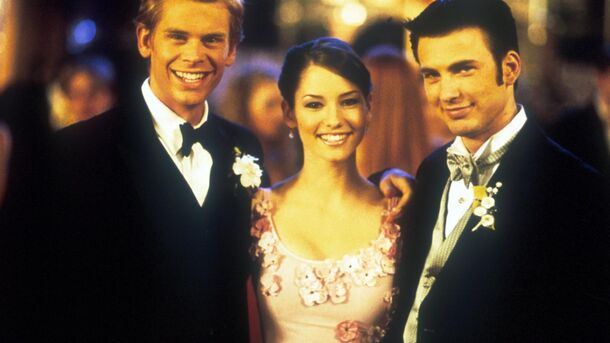 This one's a parody of teen movies with young, pre-MCU Chris Evans in one of the lead roles. Janey Briggs, the artsy outsider, catches the eye of jock Jake Wyler, who bets he can turn her into prom queen material. The film skewers every cliché in the book: from Janey's "ugly" glasses to Jake's dumb jock persona. They go through fake breakups, over-the-top song numbers, and enough slo-mo to make you dizzy.
4. "Road Trip" (2000)
Josh, a college student, accidentally mails a raunchy videotape to his long-distance girlfriend. To prevent the disaster, he sets out on a 1,800-mile road trip with his friends to retrieve it. They steal a bus, sell their plasma, and crash an all-black fraternity party. Along the way, they face eccentric motel owners and even an irate grandpa.
5. "Sex Drive" (2008)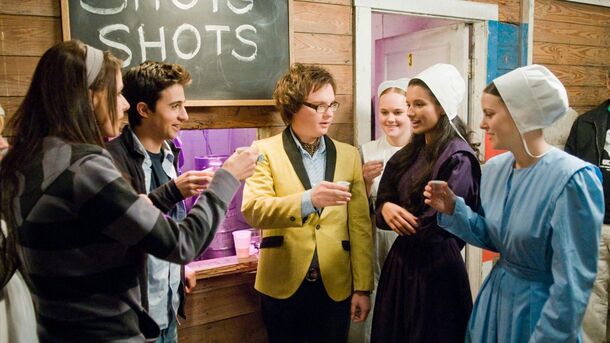 Ian, an 18-year-old virgin, sets out on a cross-country trip to lose his virginity to a woman he met online. Spoiler: She's not who she seems. With his best friends in tow, they steal his brother's treasured muscle car for the adventure. What could go wrong? How about encountering an Amish community with a penchant for car repair, a car chase with an irate boyfriend, and multiple donut shop debacles?
6. "Fired Up!" (2009)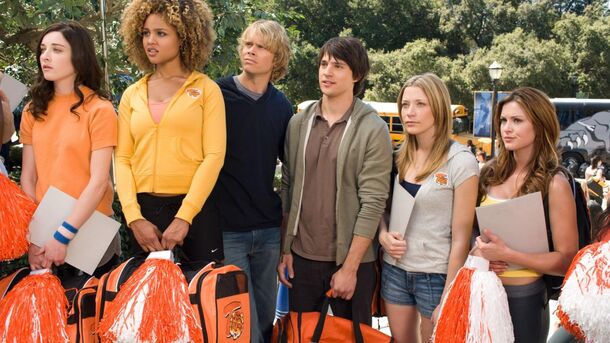 High school football stars Nick and Shawn decide to ditch football camp for cheerleading camp just to meet girls. They join the cheerleading squad but are hilariously bad at it. However, they soon learn the ropes and actually start to enjoy the sport. All is well until they have to face their arch-rivals, the Panthers, in a cheer-off.
7. "Wet Hot American Summer" (2001)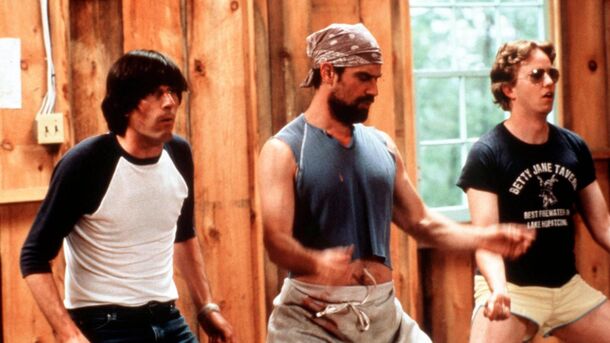 It's the last day of summer camp in 1981, and the counselors have a long list of unfinished business. Andy wants to break up with his girlfriend so he can pursue Katie. Meanwhile, the nerdy Coop is stuck in the friend zone. Also there's a talent show, a talking can of vegetables, and a possible end-of-the-world scenario involving a piece of NASA's Skylab falling toward the camp.
8. "She's Out of My League" (2010)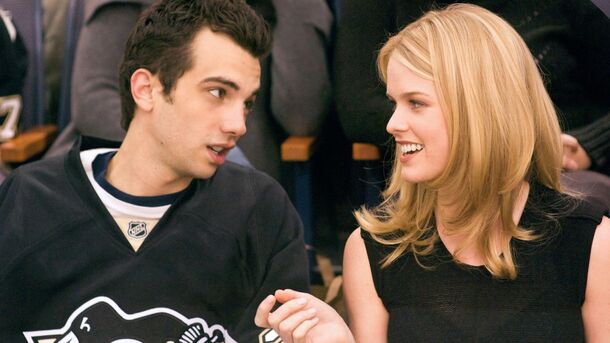 Kirk, an average guy working airport security, can't believe his luck when the stunning Molly falls for him. But his insecurities soon kick in. He's a "5," and she's a "10," according to his friends. Amid awkward family dinners and a disastrous double date involving a very hairy back, Kirk tries to understand why Molly is with him in the first place.
9. "Waiting..." (2005)
Welcome to ShenaniganZ, a restaurant where the staff is as odd as the menu. Dean is contemplating his life choices, while Monty is busy training the new guy, Mitch. The film gives us a behind-the-scenes look at the food service industry – from the absurdity of the kitchen to the politics of tips.
10. "The Girl Next Door" (2004)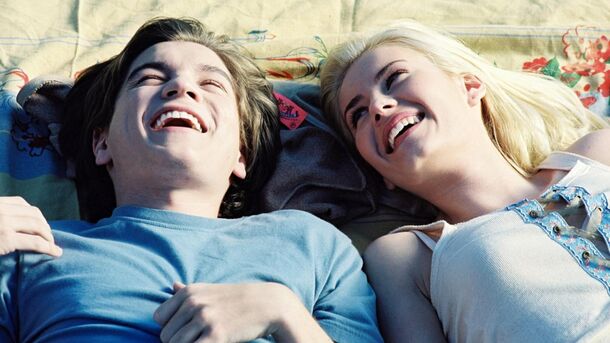 Matthew, a straight-laced high school senior, falls for his new neighbor, Danielle, only to discover she's a former adult film star. Determined to help her leave that world behind, he finds himself entangled in a series of misadventures, including accidentally drugging his principal and an impromptu trip to Las Vegas to save Danielle from her past.
11. "Grandma's Boy" (2006)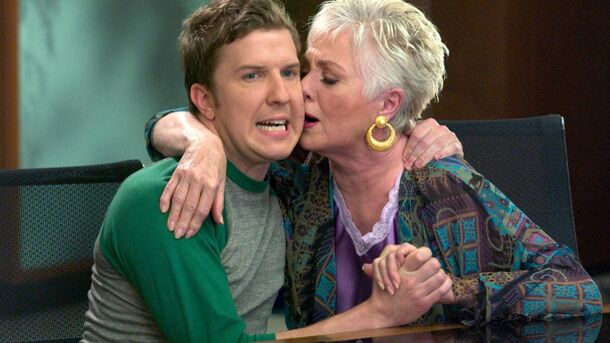 Alex, a 35-year-old video game tester, finds himself homeless and ends up moving in with his grandma and her quirky roommates. Picture this: a grown man trying to fit into a world of elderly women who treat cough syrup like it's wine. In between dodging awkward questions from grandma and trying to get his video game project off the ground, Alex also finds time for romance.
12. "Hot Rod" (2007)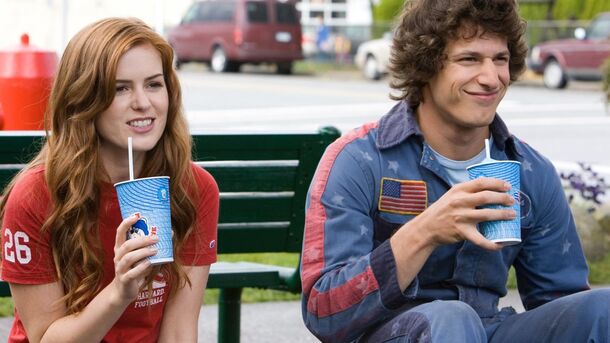 Meet Rod Kimble, a self-proclaimed stuntman who idolizes his deceased dad. The problem? He's terrible at stunts. When his stepfather falls ill, Rod decides to jump 15 buses on his moped to raise money for his surgery. Why? So he can finally beat him in a fight and earn his respect.
13. "The Sasquatch Gang" (2006)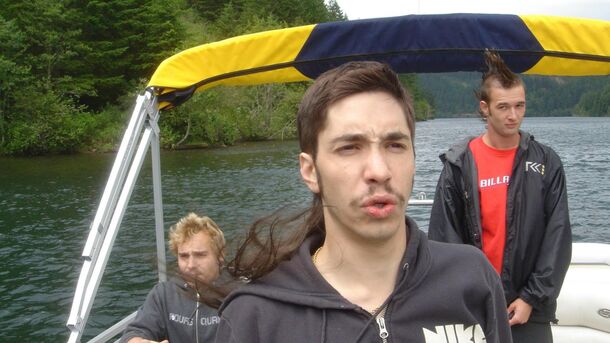 Gavin and his friends stumble upon Bigfoot tracks in their small town and become local celebrities overnight. But reality sets in when a couple of bumbling idiots try to take credit for their discovery. The boys go through oddball interviews, forest expeditions, and even a Sasquatch-themed birthday party.
14. "Out Cold" (2001)
Welcome to Bull Mountain, an Alaskan ski resort where partying is a lifestyle. The resort's employees – led by slacker Rick – face a major dilemma when a businessman wants to turn their beloved mountain into a commercialized nightmare. Expect epic snowboard chases, bears in hot tubs, and plenty of debauchery as the crew tries to save their mountain and their way of life.
15. "Idiocracy" (2006)
Joe, an average Joe, is part of an army hibernation experiment that goes wrong, waking up 500 years in the future. Turns out, society has become so dumb that he's now the smartest man alive. From trying to explain why crops won't grow with energy drinks to becoming Secretary of the Interior, it's one facepalm moment after another.