3 Great Horror Films To See This Summer, And 'Nope' Isn't Included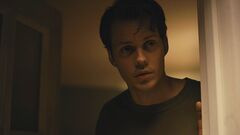 What better way to watch chilling stories than in the grueling heat of summer? Thanks to Hollywood, lovers of the macabre have plenty of movies to choose from this season.
Of course, every horror fan is counting the days until the premiere of Jordan Peele's 'Nope', the latest film from one of the most recognized masters of modern horror. So, it would be far more interesting to look beyond this stellar production, and thankfully, this summer has a lot to offer.
They/Them – August 5, 2022
A horror film set inside of a gay conversion camp? This cutting-edge modern production will reveal the grueling violence to which LGBTQ+ people are constantly subjected. But this film from the screenwriter of 'Skyfall' and 'The Aviator' takes this serious issue much further, featuring true supernatural horror as innocent children try to protect their identities and their lives. Kevin Bacon, Anna Chlumsky and Carrie Preston star.
Beast – August 19, 2022
Idris Elba will fight a huge cannibal lion in the upcoming film, set in the hot African savannah. Although the plot sounds dangerously close to Jason Statham 's 'Meg', Elba's endeavor promises to be more realistic and even revealing when it comes to African roots and modern Americans. And after all, who would mind seeing Elba protecting his daughters from a giant cat?
Barbarian – August 31, 2022
A young woman in town for a job interview faces a terrifying dilemma – her Airbnb is suspiciously double booked, and the man who has already arrived, played by Bill Skarsgård, convinces her to share the roof for the night. Against all odds, she agrees, and the horror begins. The trailer promises that great early 2010's horror movie atmosphere that we all miss terribly.