Should we prepare for someone significant to appear on Wednesday?
In just several hours, 'Ms. Marvel' will conclude its first season with the sixth and final episode, and there are a lot of things for it to cover. While a handful of issues is to be resolved, fans also expect some new – or old and familiar – characters to make an appearance.
Naturally, one of the most logical cameos would be that by Carol Denvers, a.k.a. Captain Marvel, a.k.a. Kamala's icon. Now that we know that Iman Vellani is due to join Brie Larson in 'The Marvels' movie in 2023, it would be only reasonable for Captain Marvel to somehow drop by in 'Ms. Marvel'.
But some fans think that Larson might only land a cameo in a post-credit scene, most likely already shot on the set for 'The Marvels'. Who is more likely to appear, they argue, is Monica Rambeau. Another superheroine to accompany Carol and Kamala, she was last seen in 'WandaVision' finale as Photon. To see her once again in 'Ms. Marvel' would be a refreshing move to remind fans about the characters ahead of 'The Marvels'.
However, there is a third, less obvious cameo that might take place in 'Ms. Marvel' finale. Many fans are surprisingly rooting for Wong to appear, given that his role in the MCU seems to be expanding. Now that he is mentoring America Chavez – someone who, according to some fans, might soon become a member of Young Avengers – it might be logical for him to keep an eye on Kamala.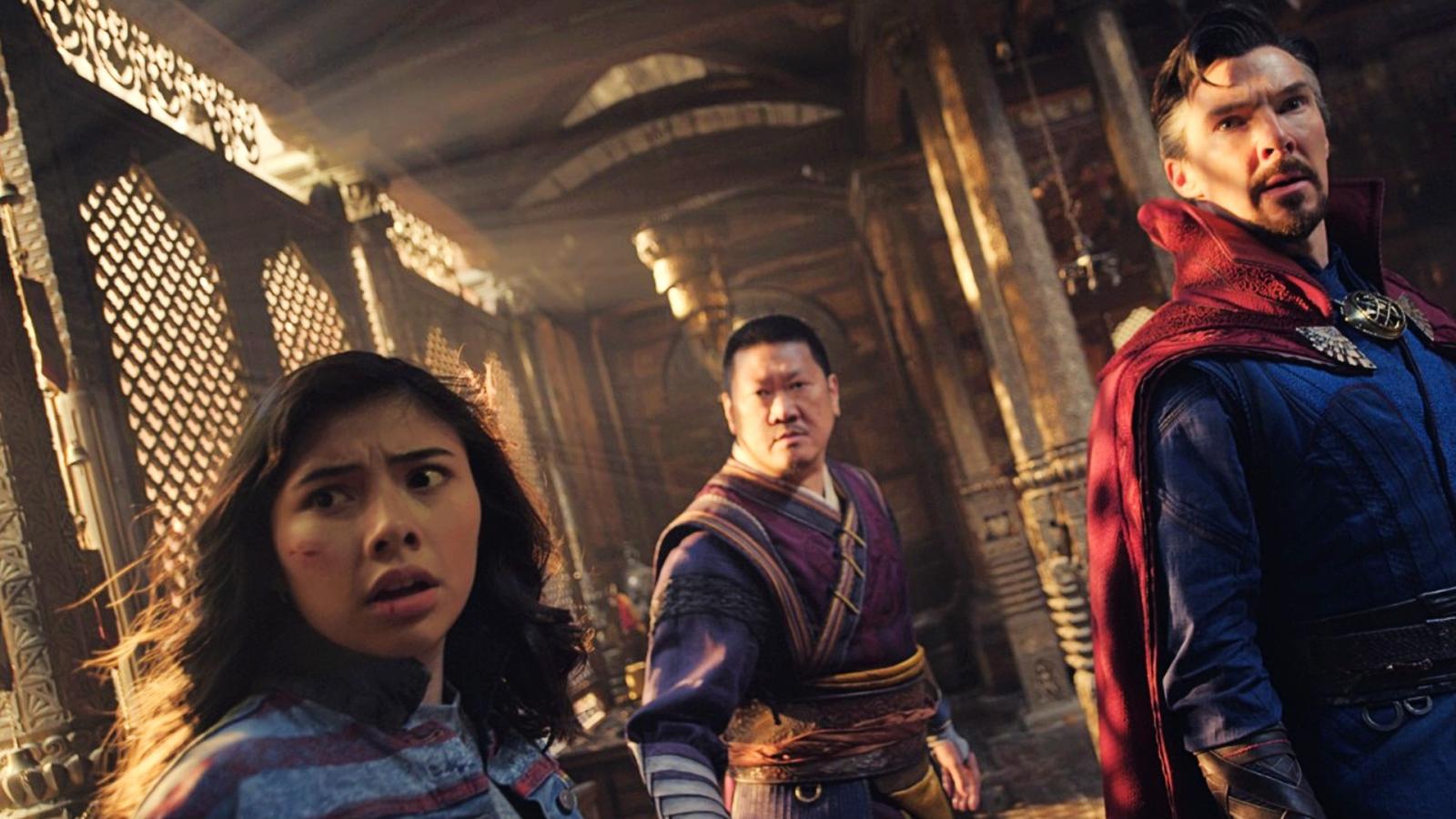 The list of characters who may appear in 'Ms. Marvel' is not even remotely finished, with many fans suggesting that Scott Lang could also make an appearance in the wake of the many Easter eggs hinting at him throughout the season. Other fans have already become desperate enough to suggest that some kind of a multiversal twist will bring the old Avengers back.
But these times, we can never be sure. The best way to find out is to wait until the finale premieres on Disney Plus on Wednesday, and see for ourselves.