4 Crappy Films That Need a Remake ASAP
These movies are desperately crying out for a remake. We've all come across movies that left us feeling disappointed and wondering what went wrong. Some films had great potential but failed to
These movies are desperately crying out for a remake.
We've all come across movies that left us feeling disappointed and wondering what went wrong. Some films had great potential but failed to live up to our expectations. These kinds of movies certainly deserve a chance for redemption, and we are about to remember some of them.
Van Helsing
Van Helsing, directed by Stephen Sommers and released in 2004, isn't an entirely horrible movie. However, despite its promising premise, the film suffered from various flaws. The storyline felt convoluted, with an excessive focus on action rather than character development.
Moreover, the overuse of CGI effects undermined the film's potential for genuine suspense and terror. If a remake of Van Helsing is ever created, the filmmakers should prioritize a more coherent and character-driven plot, relying less on CGI, or at least, rely on better CGI.
Hitman
Based on the popular video game series, Hitman has all the ingredients for a thrilling action movie. However, not one but two movies — Hitman (2007) and Hitman: Agent 47 (2015) — totally missed the mark on what made the game so great and left fans disappointed.
To do a remake of Hitman justice, the stealthy and strategic side of the main character, Agent 47, has to be the main focus. This is exactly what this video game series became beloved for.
Master of Disguise
Master of Disguise from 2002 had the potential to be a hilarious comedy. But instead, it relied too heavily on silly disguises and slapstick humor, leaving people facepalming. The movie's score on Rotten Tomatoes (1%) and IMDb (3.3) speaks for itself.
If someone's going to remake Master of Disguise, they need to give us some clever and witty jokes that make us laugh out loud. And a better storyline would help too.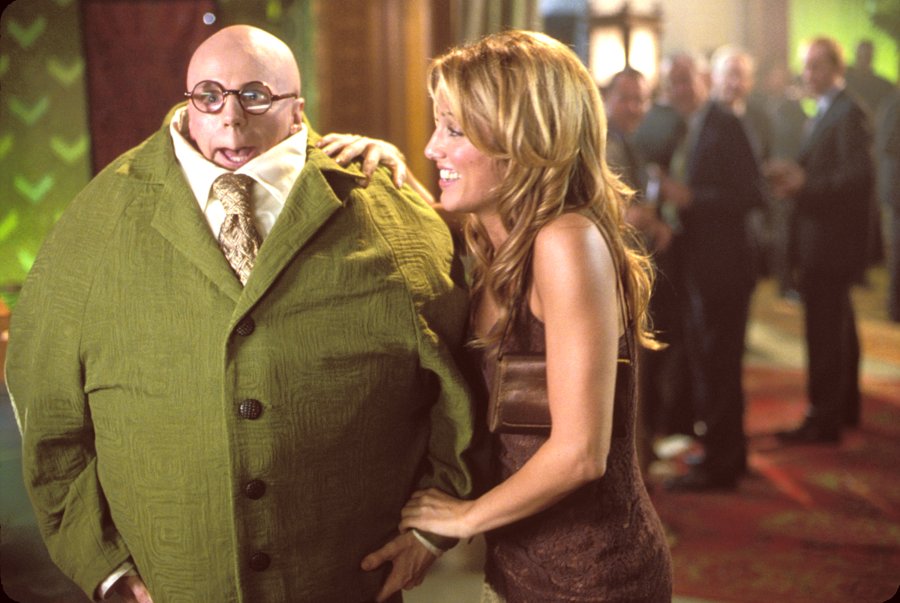 Downsizing
Downsizing had a really interesting concept when it hit theaters in 2017. People shrinking themselves to save the planet? Sounds cool, right? Well, it turned into a bit of a mess.
While the movie is not completely unwatchable, the story veered all over the place, going from social commentary to a weird romance plot. A remake should keep things on track with a focused and engaging storyline.