5 Astounding Hidden Details You May Have Missed In the First MCU Movie, Iron Man
You will be surprised, but Iron Man spoiled its plot twist in the very beginning.
The movie that started the Marvel Cinematic Universe — Iron Man, despite having the risk to fall short, managed to incorporate some clever Easter eggs.
Let's have a moment to remember this masterpiece and its amazing hidden details.
The Whiplash
Remember Mickey Rourke's character, Whiplash, from Iron Man 2? Well, it turns out he was already subtly referenced in the first Iron Man movie.
The fighter jets that were sent to intercept the "unidentified bogey" (Iron Man) were codenamed Whiplash One and Whiplash Two. That was a sneaky little hint at the villain who would take center stage in the sequel.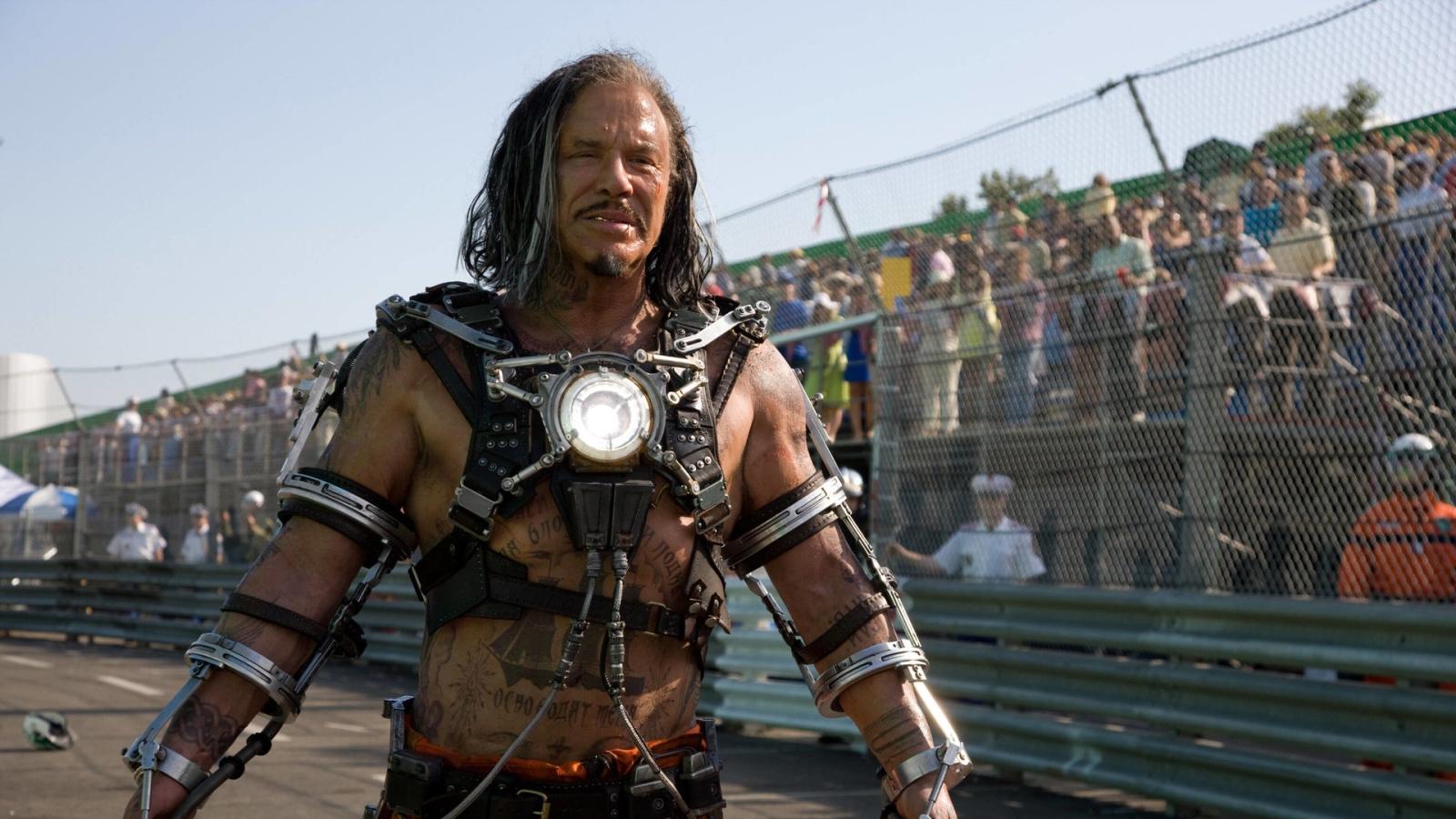 The Big Lebowski reference
Jeff Bridges, who played the villain Obadiah Stane, is most widely-known for his role as The Dude in The Big Lebowski.
The creators of Iron Man paid a cheeky tribute to this iconic character. Hidden in Stane's secret computer files, you can find references to The Dude. The weapons Stane shipped off were on a vessel named Lebowski.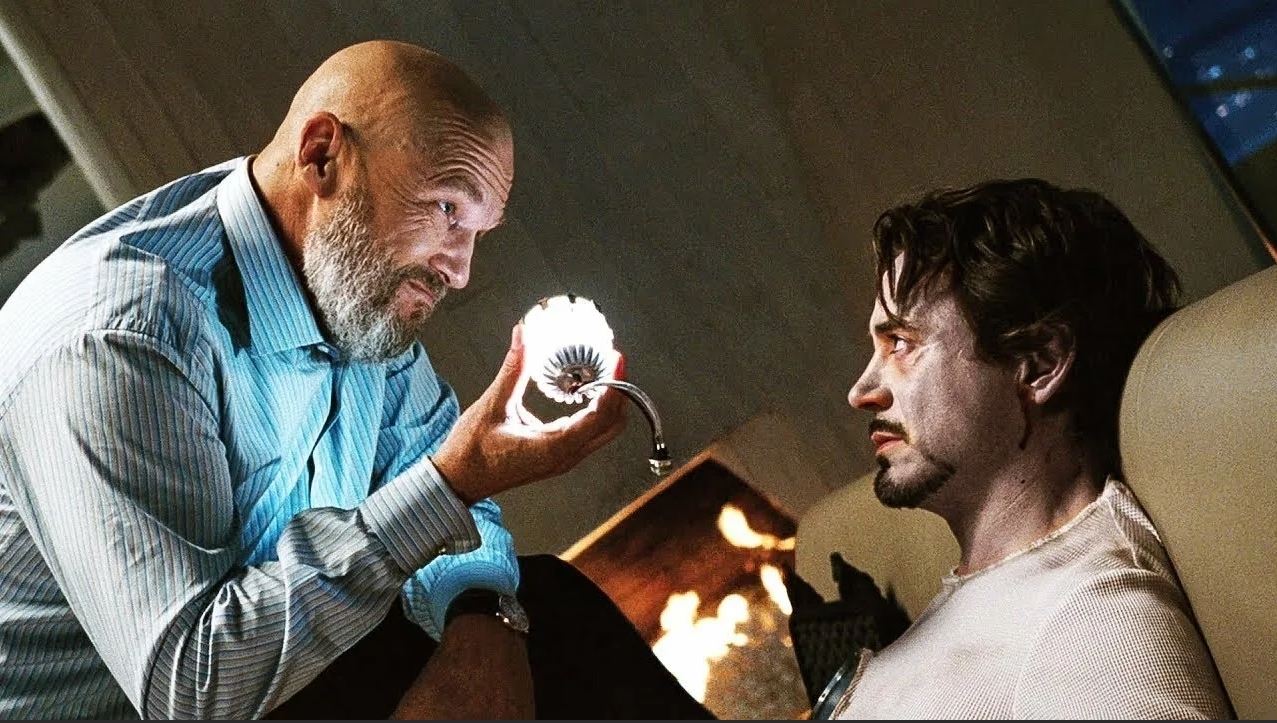 Nod to the Classic
Before RDJ became the Iron Man we know and love today, there was the Invincible Iron Man cartoon back in 1966. The 2008 movie paid homage to that old-school show by sneakily dropping its theme song into some scenes.
You can hear it playing in the casino scene, in Stark's bedroom, and even as Rhodey's ringtone. A sweet homage to Iron Man's roots.
Spoiler Alert... Or Not?
In the beginning of the movie, Tony Stark is kidnapped by terrorists who reveal their plan and their alliance with Stane. Sounds like a major spoiler, right?
Well, not exactly. The conversation happens in Urdu, so unless you understand the language, this plot twist remains a surprise. But for those who did understand, the movie was spoiled right from the start.
The Roxxon Corporation Nod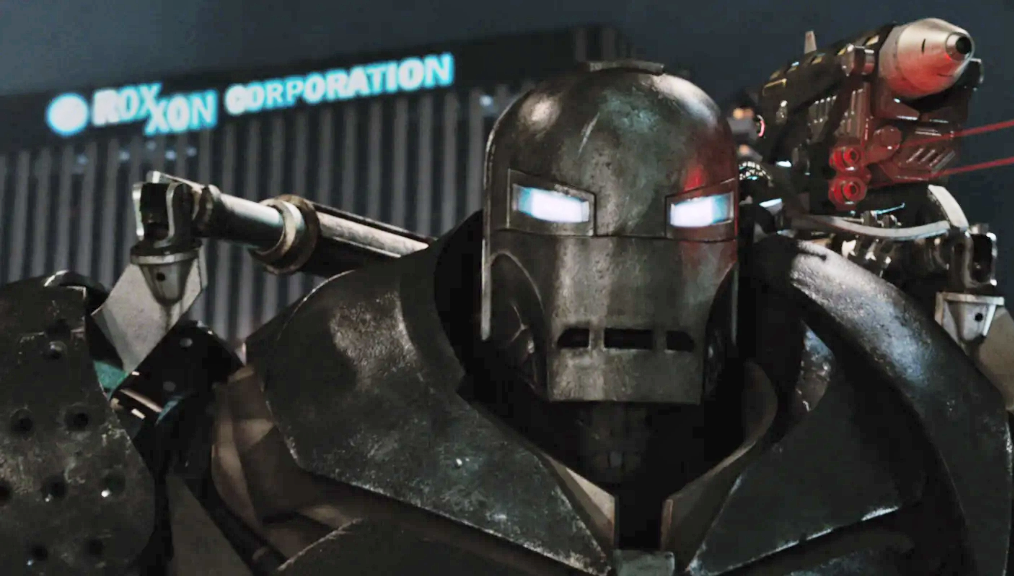 Roxxon Corporation, the notorious conglomerate known for its shady dealings in the Marvel Comics, can be seen in Iron Man, in the fight scene between Stark and Stane.
This evil corporation is infamous for its alliances with criminals and supervillains, and its reference in the movie was a neat Easter egg for the fans.