5 Bollywood Classics That Will Have You Even Deeper in Love With Shah Rukh Khan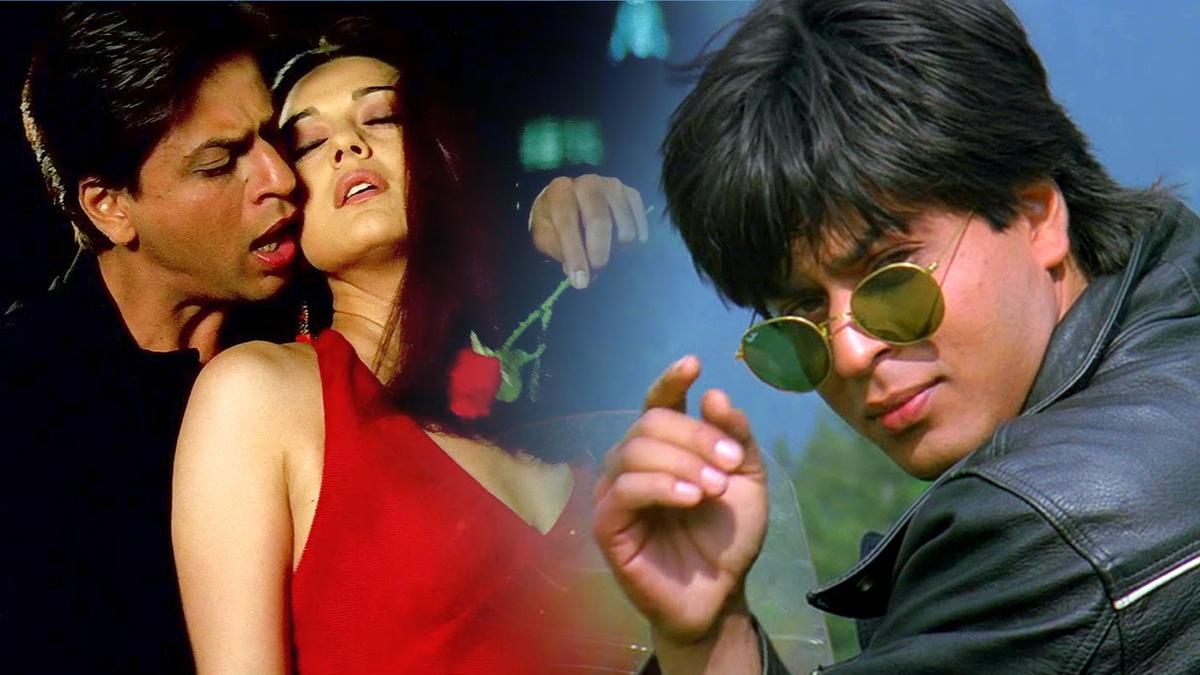 If you are not already hopelessly lost in his eyes, this will help.
There are many Hollywood actors who are considered the best of the best. We have Tom Cruise, Brad Pitt, Leonardo DiCaprio and many more. They are all highly regarded and have earned their place in the A-list of actors. But we could never choose one of them to put a "King" label on.
In Bollywood, things are totally different. The industry also has many praised actors whose appearance in movies made them successful, but there's only one who never misses a shot and is always considered number one. Yes, it's Shah Rukh Khan.
Every movie he has been in since the beginning of his career became a hit, but the image of his characters had changed over time. He started out as an anti-hero, but quickly made his way to "The King of Romance" thanks to his amazing acting skills and, of course, his irresistible charisma.
So if you're ready to fall in love, or maybe you still don't believe a word we're saying, try watching these movies and see for yourself.
1. Dilwale Dulhania Le Jayenge (1995)
This was actually the first movie in which Khan appeared as the romantic hero of the story. The movie became phenomenally popular among the viewers. Well, it's no wonder. The story of the movie revolves around two lovebirds who have found each other in a foreign land only to face every possible obstacle on their way to happiness.
Dilwale Dulhania Le Jayenge won 14 awards, including two Best Actor awards for Khan. It's got it all: lots of hilarious moments, romance and heartbreaking drama. And of course, the movie's soundtracks have become classics. The love story of Raj and Simran is forever in fans' hearts.
2. Kal Ho Na Ho (2003)
Another movie you won't be able to watch without tearing up. Shah Rukh Khan gives the performance of his life, and you can't help but fall in love with his character. Aman is a cheerful man who just storms into people's lives and makes their days a blast. His motto in life is that we should live today because no one knows if tomorrow will ever come.
Towards the end of the movie we find out why exactly he has such an attitude, and it's just too much. It turns out that he is terminally ill, and he is forced to make the woman he loves fall in love with another guy who cares about her just to make sure she will not be alone when he dies. The film won 35 awards, and we understand why.
3. Devdas (2002)
Probably one of the most dramatic movies Shak Rukh Khan has ever acted in. His character lives a complicated life of a wealthy man who falls in love with his childhood friend and ends up hurting her. Paro and Devdas love each other but are separated because of their class and social differences.
Though what really drove them apart was their pride. Paro marries another man and this makes Devdas go insane. After many months of questionable lifestyle he unfortunately dies in front of her house.
4. Kuch Kuch Hota Hai (1998)
In this movie Khan also pairs up with his Dilwale Dulhania Le Jayenge co-star Kajol. Their on-screen tandem is considered to be one of the most successful. The film is about Rahul and Anjali, two college best friends who part ways after Rahul falls in love and gets married to another woman.
Unfortunately, their marriage doesn't last long as his wife dies, leaving him with their daughter, whom they named after Anjali. And she soon becomes the central character who brings her father back to his college sweetheart and makes them realize that they belong together. The heartbreaking love story won 106 awards.
5. Kabhi Khushi Kabhie Gham (2001)
Even the most thick-skinned person can be moved to tears by this family-centered movie. The main story revolves around the Raichand family, whose eldest son is disgraced after he refuses to marry the girl his father wants him to marry.
Rahul leaves the country with Anjali, the love of his life, and they move to England. But back in India, his little brother Rohan is waiting for him to return. However, when he realizes that this may never happen, Rohan decides to go to London to reunite the family.