5 Cases of Terrible Acting in Great Movies That Stick Out Like a Sore Thumb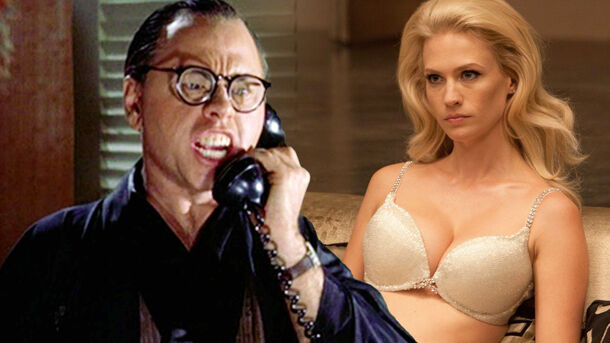 These five feel completely out of place and detract from the otherwise brilliant movies.
Even a single great acting performance can make an utterly terrible movie at least worth sitting through because you appreciate every scene the actor is in.
On the other hand, the opposite can also happen, as one particularly bad acting performance can leave a massive stain on an otherwise perfect movie.
So here are five terrible acting performances that spoiled the overall impression of great movies.
1. Keanu Reeves — Bram Stoker's Dracula (1992)
Keanu Reeves hasn't always been as beloved by fans as he is now, decades later, and rightfully so, because in the early years of the actor's career, his performances were hit or miss.
His portrayal of Jonathan Harker in Bram Stoker's Dracula is widely considered to be one of, if not the worst of his big screen appearances, especially when compared to those of his co-stars Gary Oldman, Anthony Hopkins, and Winona Ryder.
2. Cameron Diaz — Gangs of New York (2002)
Diaz really stands out in this cult classic period drama from Martin Scorsese, albeit for all the wrong reasons.
She plays Jenny Everdeane, the love interest of the film's protagonist, Amsterdam Vallon, played by Leonardo DiCaprio, and feels completely out of place compared to not only him, but also Daniel Day-Lewis and John C. Reilly, who deliver some truly incredible performances.
3. Mickey Rooney — Breakfast at Tiffany's (1961)
Breakfast at Tiffany's is a true classic of the romantic comedy genre, and even over 60 years later, many people still enjoy it wholeheartedly.
Unfortunately, Mickey Rooney's incredibly racist and tasteless portrayal of landlord Mr. Yunioshi leaves a huge stain on the movie's impression and makes it far less fun than it could have been.
4. January Jones — X-Men: First Class (2011)
James McAvoy and Michael Fassbender gave us absolutely incredible portrayals of young Charles Xavier and Magneto respectively in this prequel to the X-Men movie series, and the rest of the cast didn't disappoint either.
Except for January Jones, who played Emma Frost, Sebastian Shaw's right hand, as she was so bland that many fans don't even remember her speaking in the movie.
5. Cameron Bright — Thank You for Smoking (2005)
Thank You for Smoking is an incredible satirical black comedy starring Aaron Eckhart as tobacco lobby spokesman Nick Naylor, who absolutely shines in the role.
However, Cameron Bright, who plays Nick's son Joey, is a different matter, as he is the embodiment of a "terrible child actor" stereotype and is quite annoying.