5 Cozy Summer Movies Made For Long Road Trips
From thrilling adventures to heartwarming comedies, there are plenty of summer movies perfect for hitting the road.
When else do you get to hit the road and embark on a long journey, whether it's a road trip with friends or a vacation with the family? And what better way to make those traveling hours more enjoyable than with some great movies to watch? From adventures to comedies, here are the best movies to watch on the road.
Little Miss Sunshine (2006)
This quirky indie comedy about a dysfunctional family on a road trip to a beauty pageant is a charming and humorous exploration of family dynamics. The film features a talented ensemble cast including Steve Carrell, Toni Collette, Paul Dano, and the late Alan Arkin, who won an Academy Award for his performance.
The Motorcycle Diaries (2004)
Capturing the spirit of rebellion and freedom in a road trip adventure, Easy Rider is a quintessential summer movie. Starring Dennis Hopper and Peter Fonda, the film is the epitome of 1960s counterculture and the quest for personal freedom. Join Che Guevara and his friend Alberto Granado on a journey of self-discovery through South America on a motorcycle.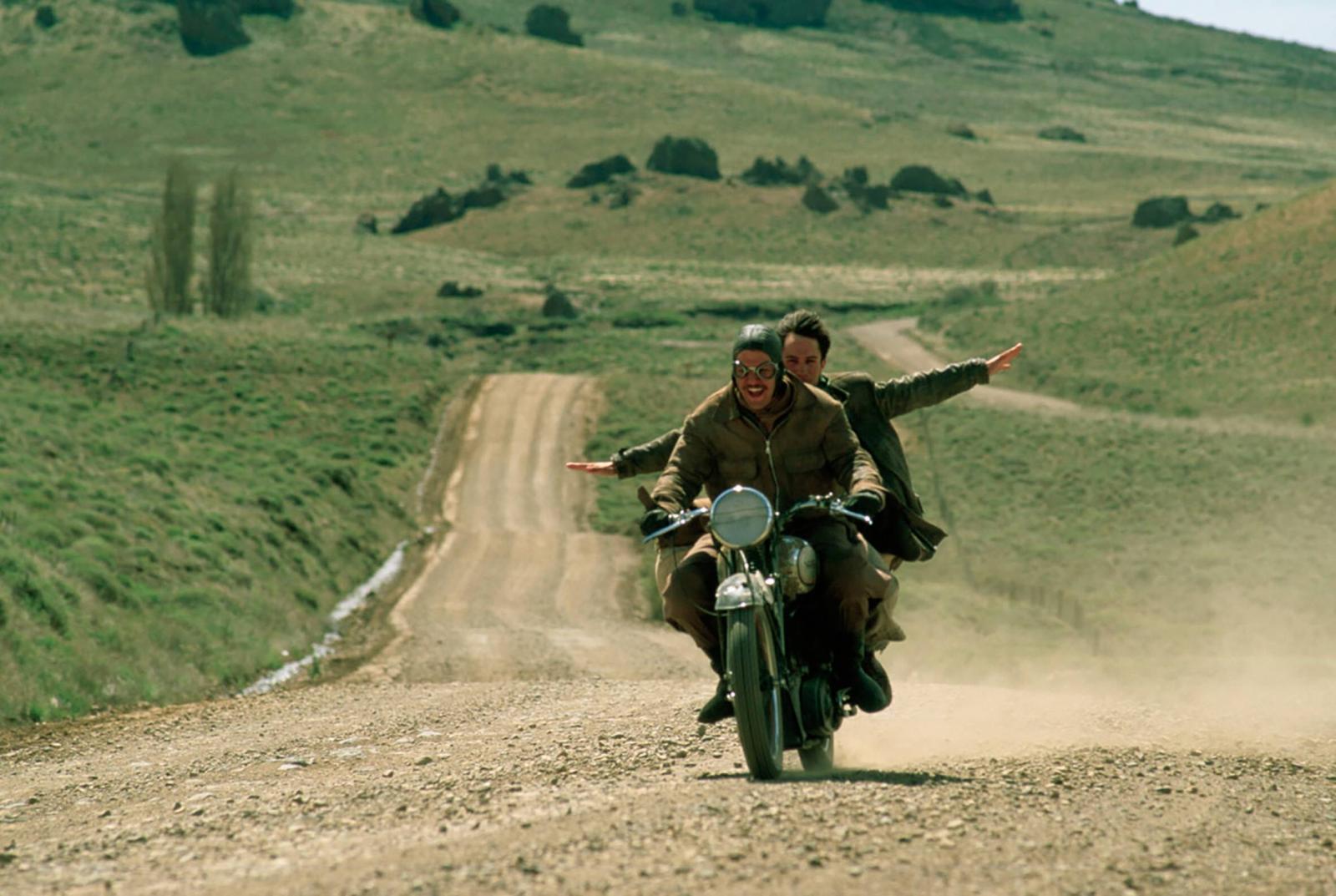 Dumb and Dumber (1994)
Follow Lloyd and Harry, played by Jim Carrey and Jeff Daniels, on their multi-state journey to return a lost briefcase, encountering a series of hilarious mishaps along the way. For those looking for non-stop laughs and a sense of nostalgia, this slapstick comedy is perfect.
The Mitchells Vs. The Machines (2021)
This animated comedy follows the quirky and dysfunctional Mitchell family as they embark on a cross-country road trip. Along the way, the clumsy family must come together to save humanity when their journey is interrupted by a global robot uprising.
Thelma and Louise (1991)
Join Ridley Scott's Thelma and Louise on their journey of self-discovery as they hit the road and encounter a series of unexpected events. This iconic rape revenge movie is a mix of drama, action, and female empowerment that will leave no one indifferent.
Are you planning any road trips this summer?