5 George Clooney Pranks That Made Him Hollywood's Most Notorious Trickster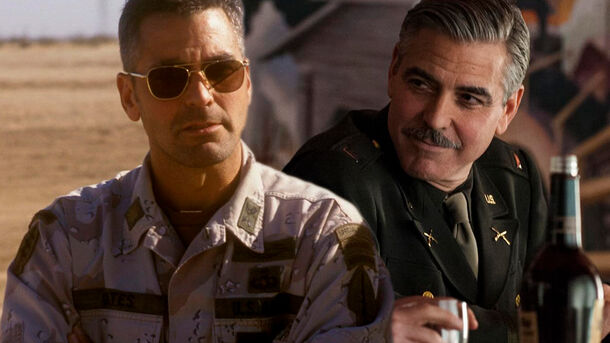 The actor has a long history of pranks, so let's take a look at five of the most memorable.
George Clooney is arguably the most notorious trickster in all of Hollywood, as his history of pulling pranks on people dates back to before he even began his acting career.
When he became a Hollywood star, things didn't really change, in fact, some of his biggest and most famous pranks came from that era, and none of his colleagues felt safe working with the actor.
So let's take a look at five of Clooney's most infamous pranks that he's pulled throughout his acting career, some of which might even come off as pretty cruel.
1. "The Greatest Shot"
While filming 1999's Three Kings, the actor's co-star, Nora Dunn, began heckling him from 25 yards away.
Clooney warned her to stop, to no avail, and then he placed an apple on the antenna of his car, pulling it and hurling the fruit directly at her forehead.
Although it nearly knocked Dunn unconscious, she doesn't seem to hold a grudge, while Clooney calls it "the greatest shot in the history of shots" (via EW).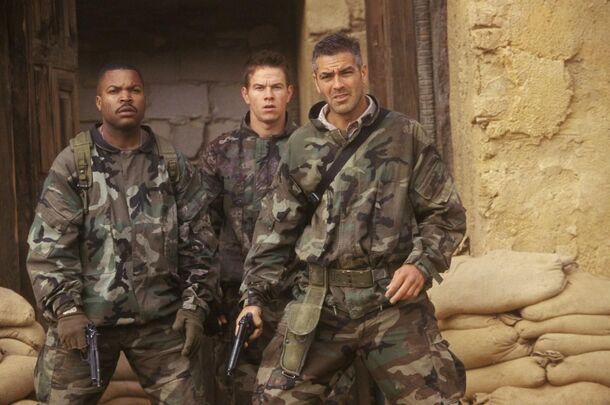 2. Jerry Weintraub's Shirt
While starring in 2001's Ocean's Eleven, Clooney hated a gold silk shirt that belonged to the film's producer Jerry Weintraub.
The actor then stole the shirt, drew a massive penis on it, and had it signed by the participants of a charity golf tournament in Las Vegas, including Brad Pitt, Matt Damon, Don Cheadle, and many others.
It's a miracle the actor wasn't killed for this because the shirt was pretty expensive (via IGN).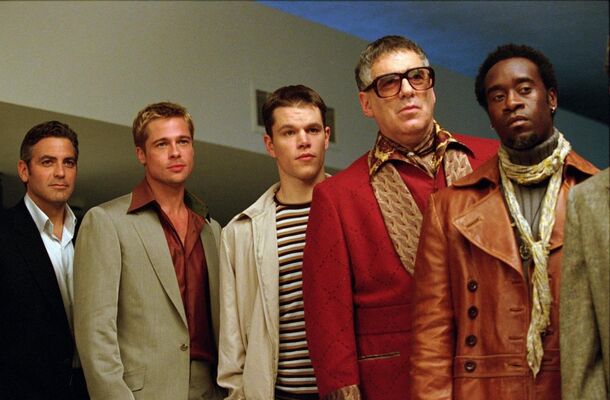 3. Revenge on Brad Pitt
After being the victim of Brad Pitt's prank on the set of Ocean's Twelve (2004), when Pitt sent letters to the Italian crew telling them to call Clooney "Danny Ocean" and not to make eye contact with him, George was pissed off.
He soon retaliated by putting stickers on Pitt's car that read "I'm gay and I vote" and "Small Penis on Board," which was pretty hilarious at the time (via Vulture).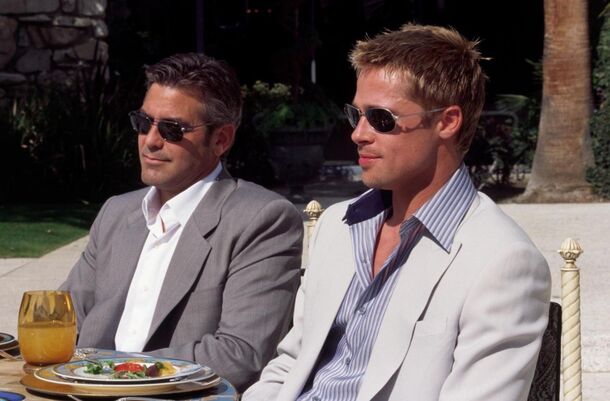 After Hugh Jackman won PEOPLE's Sexiest Man Alive award, Clooney called him in the middle of the night and yelled that he started the campaign and stole the title from George. One can only imagine the look on Jackman's sleepy face (via Vulture).
5. Matt Damon's Pants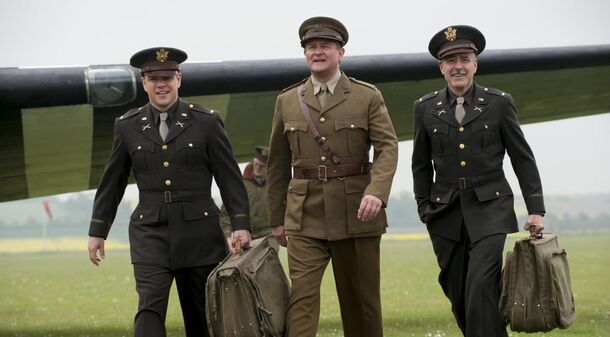 During the production of The Monuments Men, Matt Damon was trying to lose weight, and unfortunately for him, Clooney found out.
He told a tailor to take in his co-star's pants an eighth of an inch every few days, making Damon think he was gaining weight.
A blow below the belt indeed, as anyone who has ever tried to lose weight can imagine Damon's frustration (via PEOPLE).
Sources: Vulture, IGN, Entertainment Weekly, PEOPLE