5 Great Performances That Were The Saving Grace Of Terrible Movies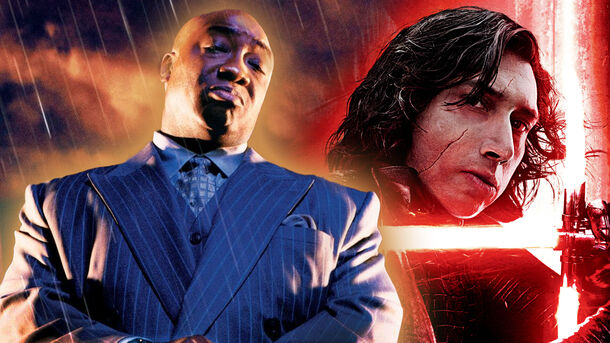 If it were not for these great actors, it would have been a complete waste of time to watch these movies.
Sometimes even an utterly terrible movie can contain a truly great acting performance, which is the only thing that makes such a disaster watchable.
And even though they didn't really save their bad movies, they made the experience a little more bearable.
So here are five great acting performances that were the only positive thing about the movies they were in.
Michael Fassbender — Alien: Covenant
Although the actor first portrayed the insane android David in 2012's Prometheus, that movie wasn't exactly bad, but rather just underwhelming.
Alien: Covenant, however, is a completely different case, as it was laughably awful, and watching Michael Fassbender's dual performance as David and Walter, a newer model of the same android, was the only thing that made the experience not a complete waste of time.
Michael Clarke Duncan — Daredevil
While many fans also enjoy Colin Farrell 's portrayal of Bullseye in this 2003 superhero movie, it falls more into the "so bad it's good" category, as his overacting is what makes it hilarious.
Michael Clarke Duncan, on the other hand, took his role as Wilson Fisk much more seriously and delivered a truly compelling performance, combining menace, class and charisma to absolutely nail the character.
Liev Schreiber — X-Men Origins: Wolverine
Even though Hugh Jackman 's portrayal of Logan wasn't bad at all (as always), he was completely upstaged by the movie's villain, Victor Creed, played by Liev Schreiber, who gave an absolutely perfect, vicious and menacing performance
Unfortunately, both were completely overshadowed by other aspects of the movie that were just terrible.
Another great villain on our list, Christian Bale's portrayal of Gorr the God Butcher was absolutely phenomenal.
Sadly, even though he practically carried the entire movie on his shoulders, his deep and tragic performance felt out of place compared to the clown show that was the rest of the movie.
Adam Driver — Star Wars Sequel Trilogy
While acting isn't one of the many problems with the sequel trilogy, Adam Driver's Kylo Ren was easily the only interesting part of all three films.
The actor used his talent to the fullest, and it is quite disappointing that the bad writing still managed to undermine some parts of his character's story.