5 Most Powerful Lord of the Rings and Hobbit Characters, Ranked
Even in Peter Jackson's movies, Middle-earth is filled with powerful wizards and terrifying creatures, but these five are indisputably the mightiest of them all.
5. Galadriel
While there's not much to judge her powers by in the movies, we learn that Galadriel is one of the first Valinor Elves and she was directly involved in creating the Rings of Power. Galadriel's reputation precedes her, and even though we don't see many wizarding feats from her, the tales from her past are enough to realize how mighty she is.
4. Radagast
Like his "colleagues," Radagast is a former Maia who later became one of Middle-earth's wizards. His origin means that Radagast is essentially a god, and his powers are vast and dreadful; however, he's retired from the wars and politics of the outer world and prefers spending his time with nature, which is a huge bummer for the Fellowship.
3. Saruman
Saruman's origin resembles that of Radagast: he was the leader of the first Istari, the mightiest among them. His powers only grew as Saruman decided to join forces with Sauron, and at the peak of his force, Saruman was unmatched. Even though he eventually lost thanks to his own hubris, he is still one of the scariest powers on Middle-earth.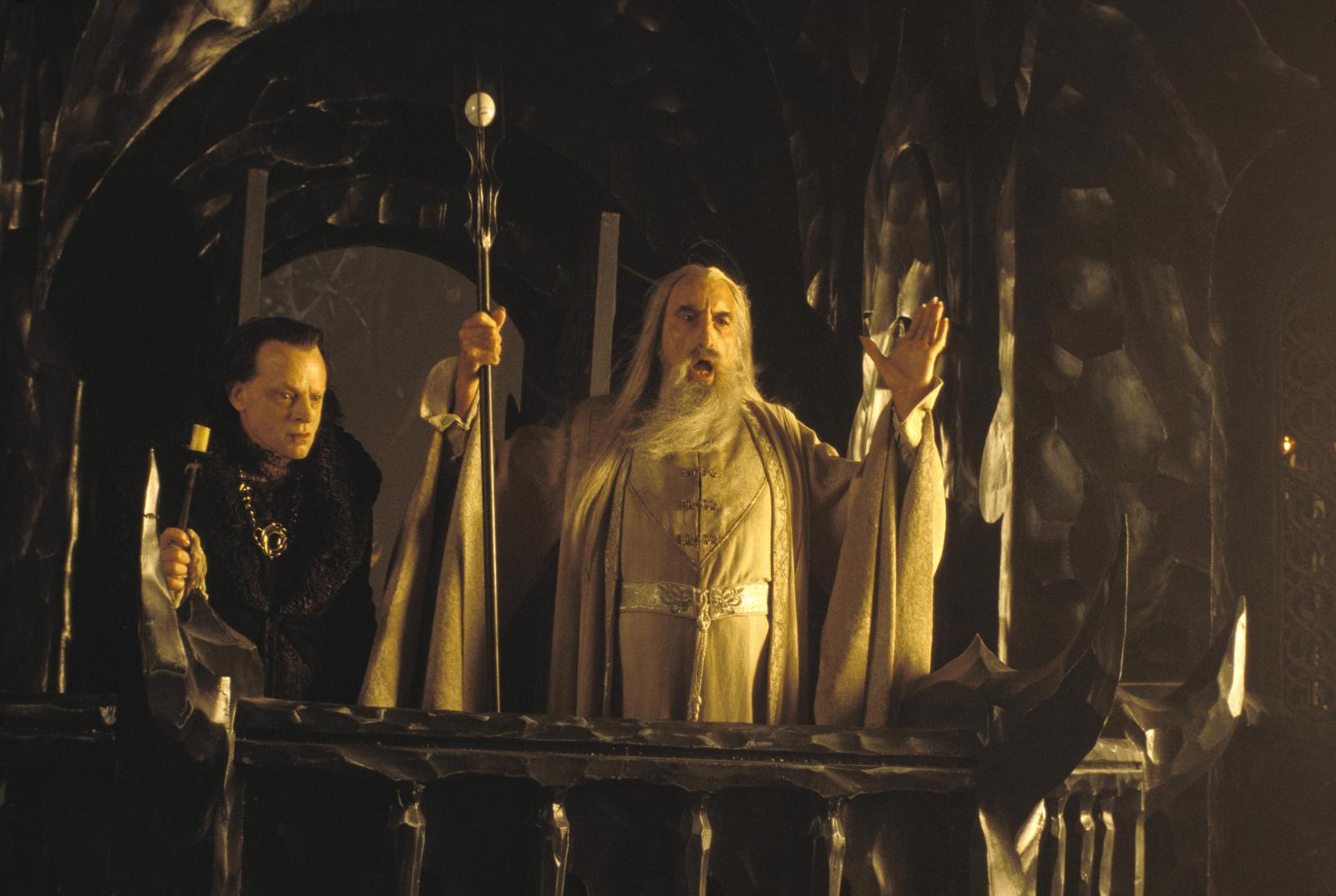 2. Gandalf
The good friend of Hobbits, Gandalf shares his origin with the other wizards, but he's also always been the most intelligent and sophisticated of them. Even though a great strategist, the wizard also never lacked raw power, dealing immense damage to his enemies with little effort. His powers grew even further as he became Gandalf the White.
1. Sauron
An ancient ally of Morgoth and the creator of the Rings of Power, Sauron was undeniably the most terrifying force we ever got to see in the movies. For centuries, Sauron's been haunting Middle-earth and its inhabitants, and his citadel, Mordor, was a display of his immense dark powers. Even though in the end, Sauron was destroyed, it's safe to say that there's never been anyone mighty enough to match him...at least, in the movies.