5 Movie Monsters So Good We Were Rooting For Them A Little Too Much
We just want to see more of them.
There are a lot of movie monsters out there that captivate the audience and leave a lasting impression on them. However, there are also some of the villains that have a limited presence on the screen but are so captivating that you wish they had more time to shine.
Here are 5 movie monsters who were so good we deserved to get to know them more.
5. Cloverfield Monster (Cloverfield)
Known for its immense size and destructive rampage through New York City, the Cloverfield Monster is a massive alien creature featured in the movie of the same first name.
However, since the creature's appearance and specific abilities are outside the scope of the movie, and the main characters' focus is primarily on escaping it, viewers lack the opportunity to fully enjoy the villain.
4. Brahms (The Boy)
The 2015 horror follows nanny Greta, who takes care of a doll named Brahms in a creepy house. The mystery revolves around whether or not the doll is possessed, but at the very end of the film, it is revealed that Brahms is in fact alive and well, living within the walls of the house and using the doll to terrorize Greta.
This revelation makes Brahms an even more dangerous and frightening antagonist with a compelling story to tell.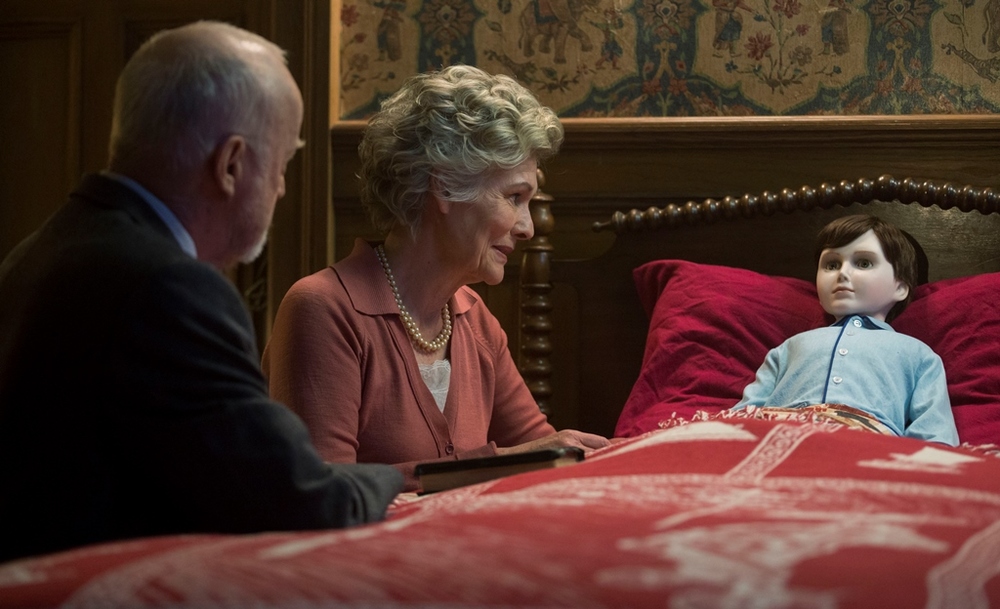 3. The Mutant Bear (Annihilation)
Alex Garland's Mutant Bear is a mutated and terrifying version of a bear that combines elements of several animals in its appearance.
With its distorted features, aggressive behavior, and nightmarish presence, the Mutant Bear adds to the unsettling and surreal atmosphere of the film, leaving viewers wanting to explore this creature more.
2. The Boogeyman (The Boogeyman)
Based on Stephen King's short story, this year's Boogeyman movie introduces another story of a terrifying monster that preys on families and drags children away in the night.
The 2023 film is the first to feature the spider-like Boogeyman, who is associated with primal fear and darkness, making the monster's presence not only chilling but satisfying for viewers.
1. The Pale Man (Pan's Labyrinth)
With his pale skin, eyes in his palms, and needing to cover his face to see, the Pale Man of Pan's Labyrinth is a memorable creepy character.
Despite his limited screen time, which we wish was more, the Pale Man is considered one of the most terrifying monsters in the film and fits perfectly into the eerie and disturbing universe of Pan's Labyrinth.