5 Reboots That Are 100% Worth The Effort, And 5 That Were a Mistake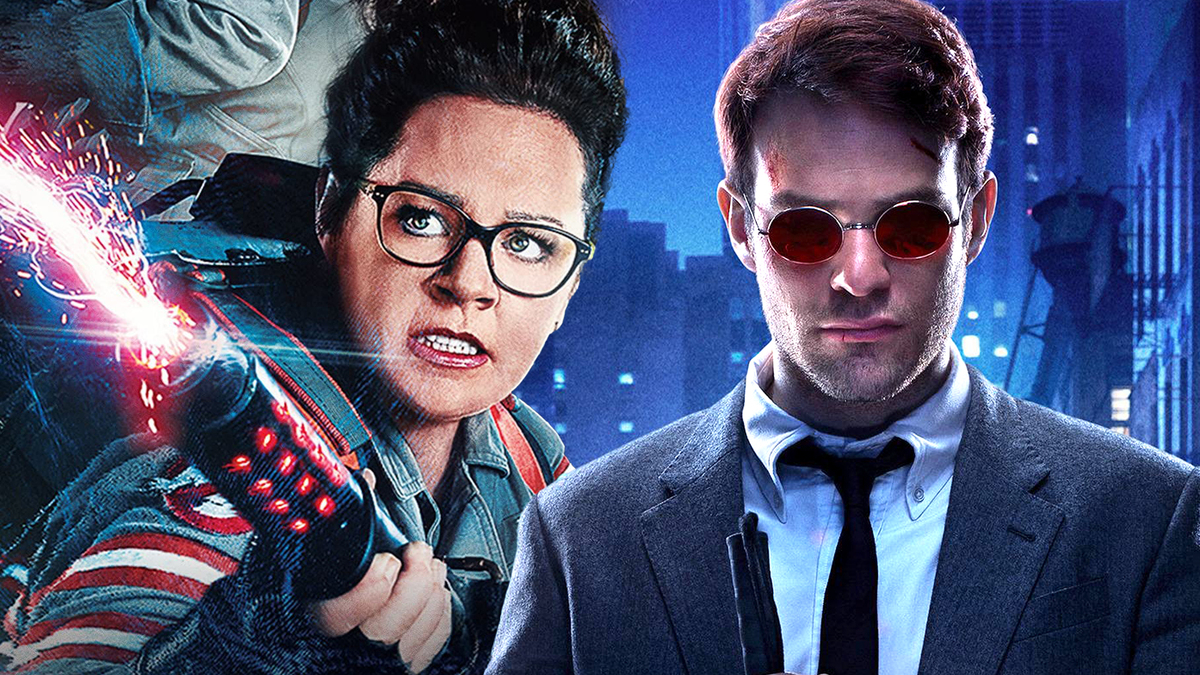 All hopes for original content are gone.
If for some reason you've been disconnected from the Internet for the past few years, you may not have noticed that the world has become obsessed with the idea of rebooting some iconic movies, TV shows, and cartoons.
From live-action to sequels to reboots, fan-favorite universes of all kinds are getting a second chance to shine. Isn't that great? Well, there are too many factors at play. And with another wave of reboots coming our way, let's just hope the producers behind them learn from the mistakes of the past.
Here are 5 reboots that were done well and did justice to the original material, and 5 that we would rather forget than watch again.
The way Marvel was able to turn things on their head and turn their least successful superhero into one of the most popular television shows of its time, is truly fascinating. Working with Netflix and the talent of Charlie Cox, Marvel Studios made sure that Daredevil got what he deserved. Let's see if they can repeat that success with the reboot.
Thumbs Down: Gossip Girl (2021)
If there was ever a show that didn't need a remake, it was Gossip Girl. First of all, not enough time has passed since the last episode in 2012 for die-hard fans to forget the original cast. Second, the producers behind the reboot just needed to get the vibe of the story right, making an intriguing concept seem like just another teen drama.
And although the show improved in the second season, it was too late to win the audience back.
Thumbs Up: Ocean's Eleven (2001)
You know a reboot is great when you don't even know it's a reboot. Steven Soderbergh wasn't the first Ocean's Eleven director to approach the story and try to adapt it for the big screen. However, the attempts weren't successful, and the 1960 film bombed and received poor reviews from critics.
It's the remake that really made us appreciate the clever heist plan and charismatic characters.
Thumbs Down: Ghostbusters (2016)
This reboot has been making a lot of noise since its release in 2016. While we can't agree with the sexist arguments that a male group was somehow better than a female one, we can all accept the fact that the movie lacked originality. Was it fun? Yes, of course it was.
But would we rather see something new than a carbon copy of a movie that had nothing wrong with the way it was? Of course, we would!
It was almost impossible for the BBC to revive a franchise so beloved by so many, but they managed to create something even more magical.
Thanks to Russell T. Davies, who stepped in as showrunner, and Christopher Eccleston, who was introduced to audiences as the Ninth Doctor, the show was an instant success and is ready to celebrate its 60th anniversary this November.
Thumbs Down: And Just Like That... (2021)
As iconic and revolutionary as Sex And the City was in the 90s, those days are over. Sure, fans of the show would appreciate a fun comeback in the form of a movie or limited series that catches up with the main character years later. But the way this is being done is downright disrespectful to the original.
And the longer the producers drag it out in hopes of either commercial or critical success, the worse it gets.
Another example of a franchise so popular that you might forget its much less successful predecessor.
Thanks to Bruce Geller, the story was first brought to the screen in 1966 as a TV show. But it was director Brian De Palma and star Tom Cruise who made Mission: Impossible as successful as it is. Even better, the success of a franchise is far from over.
Thumbs down: Wonka (2023)
Is it fair to judge a reboot that hasn't even been released yet? Not really. But can we already say that the world didn't need another Willy Wonka movie? Yes, we can and we will.
Just as the Johnny Depp film, now considered a classic, was deemed controversial at the time, the upcoming Timothee Chalamet premiere is not being well received by fans of this children's story.
Thumbs Up: Twin Peaks: The Return (2017)
This is an example of a beloved series revival done right. Twin Peaks co-creators David Lynch and Mark Frost knew exactly what they wanted to do and how many episodes it would take to realize their idea. They didn't follow a path of blind revival, but took a risky approach to reintroduce viewers to the familiar, but improved universe.
Thumbs Down: The X-Files (2016)
Many people felt that there was no way to recreate the chemistry between Scully and Mulder.
Some even feared that the reboot would ruin the wonderful legacy that the original The X-Files left behind. And while there is nothing that can ruin the memories of all the original adventures the special agents went through, the show turned out to be a total abomination.