5 Secret Live-Action DC Movies You Never Even Knew Existed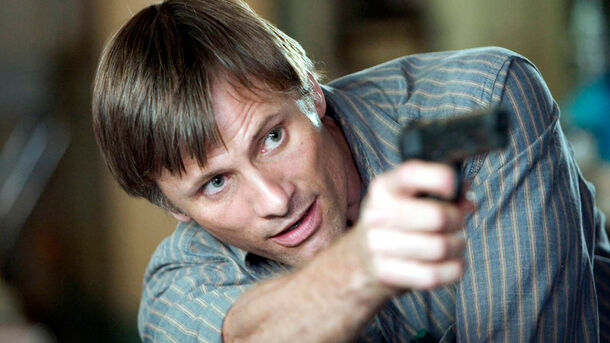 There's way more to DC movies than just Batman, Superman, and Wonder Woman, and these five hidden gems will likely surprise even old DC fans.
5. Road to Perdition (2002)
Based on Max Allan Collins and Richard Piers Rayner's graphic novel, Road to Perdition follows a hitman Michael Sullivan who fell out of his boss's graces and now has to protect himself and his son against his former employer's enforcers. For father and son, this journey becomes a literal road to perdition as they deal with the consequences of Sullivan Sr.'s violent past.
4. A History of Violence (2005)
Based on John Wagner and Vince Locke's graphic novel, A History of Violence unveils the past of Tom Stall, a quiet and modest family man who runs a diner in a small town somewhere off the map. After Tom protects his clients against some goons with lethal efficiency, he appears on the radar of his former colleagues and makes him face his dark and gruesome past head-on.
3. V for Vendetta (2006)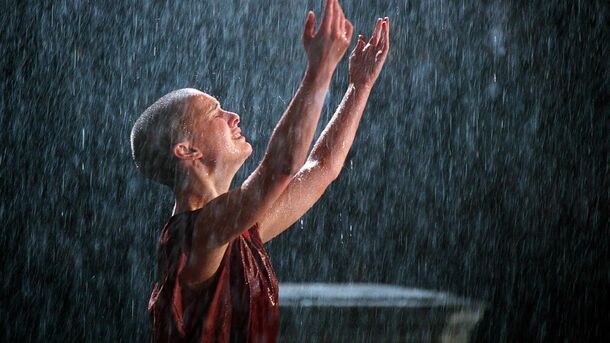 Based on Alan Moore and David Lloyd's graphic novel, V for Vendetta follows a young woman called Evey Hammond who gets acquainted with a mysterious freedom fighter V. A self-righteous and inspired rebel, V uses a wide variety of methods to foster an uprising against the tyrannical government, and Hammond can't seem to step aside and forget about him.
2. The Losers (2010)
Based on Andy Diggle and Jock's graphic novel, The Losers follows a team of questionable not-even heroes on their quest against a powerful figure who screwed them over. Without focusing too much on the gritty and morally ambiguous nature of the original comic book's world, the live-action version of The Losers provides the perfect mixture of action and humor to enjoy.
1. RED (2010)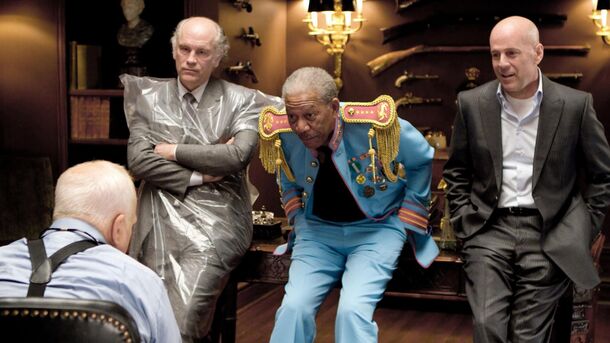 Based on the comic book series by Warren Ellis and Cully Hamner, RED follows a group of retired spies who have to get back into action for one last gig. Featuring old-school action veterans as former agents was the brilliant move that blurred the line between the film and reality for its viewers, and the blend of comedy and over-the-top action sequences made it better yet.