6 Best Movies About Solitude to Help You Find Comfort in Being Alone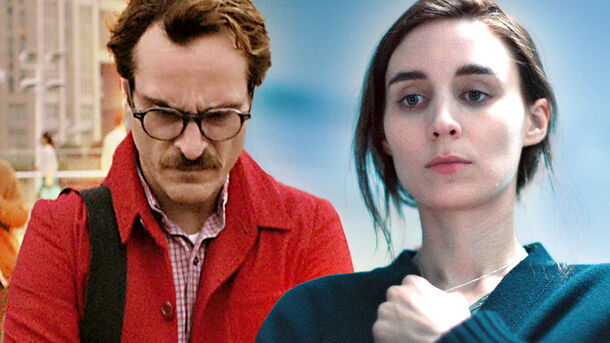 Solitude is totally fine, but you need someone to tell you that. These movies will.
In a world that often celebrates extroverts and multiple social connections, it's important to remember that there's nothing criminal about enjoying solitude. Loneliness can be an opportunity for self-discovery, personal growth, and reflection; it can be a time of healing and self-observation.
Films that capture the essence of solitude not only provide a sense of company for those who value their time alone but also remind us of the value of being by yourself. Here are 6 remarkable movies that explore the theme of solitude and offer viewers the comfort of embracing it.
6. God's Own Country (2017)
Based in part on writer-director Francis Lee's own life, God's Own Country is a visually stunning and emotionally charged film that explores the loneliness of a young man, Johnny Saxby, who lives and works on a remote farm in Yorkshire. Johnny is a loner, struggling with personal demons and his responsibilities on the farm.
His life takes a transformative turn when a Romanian migrant worker, Gheorghe, arrives to help with the lambing season and opens up a whole new world for Johnny.
5. The Last Black Man in San Francisco (2019)
This impressive directorial debut from Joe Talbot tells the story of Jimmie Fails, portrayed by Fails himself, who, despite being pushed to the fringes of a rapidly gentrifying San Francisco, continues to care for and restore the Victorian home built by his grandfather in the Fillmore district of the city in the 1940s.
As Jimmie returns to his childhood home and reconnects with old friends and family, this semi-biographical, Sundance award-winning film explores not only the black American experience but also the essential theme of human loneliness.
4. Pariah (2011)
This coming-of-age film explores the loneliness of Alike, an African-American lesbian trying to find her identity while navigating her conservative family and judgmental society. The film powerfully captures the inner struggle of loneliness, the isolation that can come with self-discovery, and the journey toward self-acceptance.
Alike's tumultuous journey will resonate with anyone who has ever felt like an outcast and is a poignant reminder that in today's prejudiced world, you are not alone.
3. Her (2013)
Spike Jonze's Her is a beautifully crafted science fiction film that follows Joaquin Phoenix 's heartbroken character, Theodore, as he embarks on an unlikely romantic relationship with his advanced virtual assistant, voiced by Scarlett Johansson.
Highlighting how such dependency often separates us from genuine human connection, Her is a thought-provoking exploration of modern human relationships with technology and the emotional toll it can take.
2. Roma (2018)
Directed by Alfonso Cuarón, Roma is a mesmerizing and intimate portrait of a housekeeper named Cleo in 1970s Mexico City. The film takes a deep dive into Cleo's lonely life, as Cleo's position both inside and outside of the family unit drives the film's tension and sheds light on a less explored form of solitude resulting from class differences.
Highlighting the quiet strength that can be found in solitude, even in the most challenging circumstances, Roma portrays how one can find resilience and grace in being alone.
1. A Ghost Story (2017)
David Lowery's A Ghost Story is a deeply moving and meditative film that explores themes of time, loss, and the enduring power of presence. The film follows the story of a deceased man who returns as a silent ghost, wearing a simple white sheet with eye holes, to watch over his grieving wife.
The ghost's enduring, silent presence reminds us of the profound connection we can have with those we love even after we're gone, and how the quiet solitude of grief can be a powerful and transformative experience.
You feel more comfortable…