6 New Horror Flicks You Don't Want to Miss This Halloween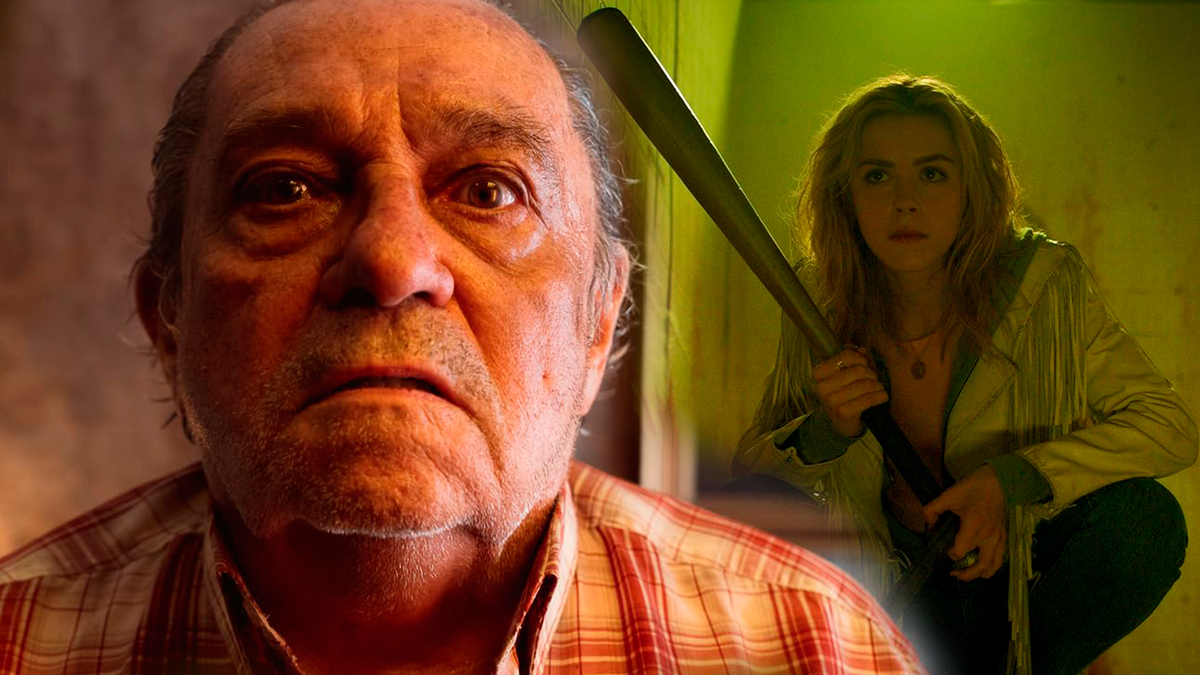 Great horror movies keep taking this fall by storm.
After the box office success of The Nun II and A Haunting in Venice, more horror flicks are about to dominate your screens and give you a taste of the Halloween season. Here are six new horror movies and their release dates that you can't miss.
1. Totally Killer
Release Date: October 6
This suspenseful film, directed by Nahnatchka Khan and starring Kiernan Shipka, promises to keep viewers on the edge of their seat. It centers around Jamie, a 17-year-old girl who has a nightmarish encounter with a serial killer and is left stabbed and traumatized.
Jamie's ordeal takes a horrifying turn when she is suddenly transported back to 1987, the time when the infamous Sweet Sixteen Killer terrorized the streets, leaving a trail of bloodshed before disappearing into the shadows.
2. Pet Sematary: Bloodlines
Release Date: October 6
Following the success of the 2019 film Pet Sematary, producer Lorenzo di Bonaventura is taking the audience on a nightmarish journey back in time with this prequel. Set in 1969, the movie introduces Jud Crandall, a young man dreaming of escaping his hometown of Ludlow.
However, fate has other plans for Jud when he stumbles upon a malevolent secret that is hidden in his family's cemetery. What begins as an innocent discovery soon spirals into a harrowing revelation that will tie Jud to Ludlow in a way that he could never have imagined possible.
3. V/H/S/85
Release Date: October 6
V/H/S/85 is a spine-tingling journey back to the neon-drenched era of the 1980s and the sixth installment in the chilling V/H/S franchise. Featuring five distinct vignettes, each with its own unique and terrifying tale, this found-footage anthology promises to unleash a wave of nostalgia and terror.
Starring Freddy Rodríguez, James Ransone, Jordan Belfi, and Dani Deetté, V/H/S/85 delivers a dose of retro horror that will keep audiences terrified.
4. Dark Harvest
Release Date: October 13
Based on Norman Partridge's acclaimed 2006 novel, David Slade's upcoming fantasy horror film brings Midwestern nightmares to life. Interweaving horror, folklore, and the macabre, Dark Harvest captures the essence of Halloween at its most sinister and tells the story of a Midwest town where the arrival of Halloween is not about candy, but more about dread.
Every year, a malevolent entity known as the October Boy emerges from the cornfields, wielding a sinister butcher's knife, with one goal only: to unleash a reign of terror and bloodshed on anyone who dares to cross his path.
5. The Elderly (Viejos)
Release Date: October 27
This Spanish flick, directed by Raúl Cerezo and Fernando González Gómez and released last year in their home country, turns the concept of growing old into a terrifying metaphor. Set against the backdrop of a sweltering heat wave in Madrid, Viejos explores the eerie and mysterious changes that overtake the elderly population.
The story revolves around Manuel, a man in his 80s whose life takes a harrowing turn after the tragic suicide of his wife. Plagued by grief and the weight of his own aging mind, Manuel goes to his family's home, but what awaits them all there is a nightmare beyond anything they could have imagined.
6. Five Nights at Freddy's
Release Date: October 27
Based on the wildly popular video game franchise created by Scott Cawthon, Five Nights at Freddy's adaptation stars Josh Hutcherson, Elizabeth Lail, and Matthew Lillard. The story revolves around a troubled security guard who starts his new job at Freddy Fazbear's Pizza.
Little does he know that his first night on the job will be anything but ordinary, as the horrors lurking within the establishment will put his wits and courage to test.