7 Movies Tarantino Can't Stand: Spoiler, Your Favorites Made the List
If you thought Tarantino loved everything with a camera angle and a script, oh how mistaken you actually were.
The movie world often turns to Quentin Tarantino, the maverick director of cult classics like Pulp Fiction and Kill Bill, for his candid insights on cinema. Time and again, Tarantino has pulled back the curtain on some popular movies that just didn't float his boat, very publicly and clearly without trying to mince words. Here are just some of them:
1. Indiana Jones and the Last Crusade (1989)
Rotten Tomatoes Score: 84%
While most people cherish the third installment in the Indiana Jones franchise, Tarantino finds it 'boring.' Seriously, he'd rather watch Indiana Jones and the Kingdom of the Crystal Skull. He particularly singles out Sean Connery's character as uninteresting. Even the allure of James Bond could spice up this one for Tarantino, apparently.
"I like 'Crystal Skull' more than the Sean Connery one," Tarantino admitted on the podcast ReelBlend. "I don't like the Sean Connery one at all. … That's such a boring one. It's boring. And he's not an interesting character."
2. Rushmore (1998)
Rotten Tomatoes Score: 90%
Wes Anderson's 1998 dramedy is a darling in indie film circles, but Tarantino wasn't sold on its eccentric protagonist, Max. He even went so far as to say that he didn't find the movie as humorous as others did. So, if you're ever trying to bond with Tarantino over a Wes Anderson flick, maybe stick to The Grand Budapest Hotel – a movie Tarantino liked well enough, apparently.
"I never thought 'Rushmore' was as funny as everybody else did because I didn't like Max," Tarantino revealed in the 2015 interview with author Bret Easton Ellis for T Magazine. Unedited version of the interview is still available on the web thanks to the Wayback Machine.
3. The Man from U.N.C.L.E. (2015)
Rotten Tomatoes Score: 68%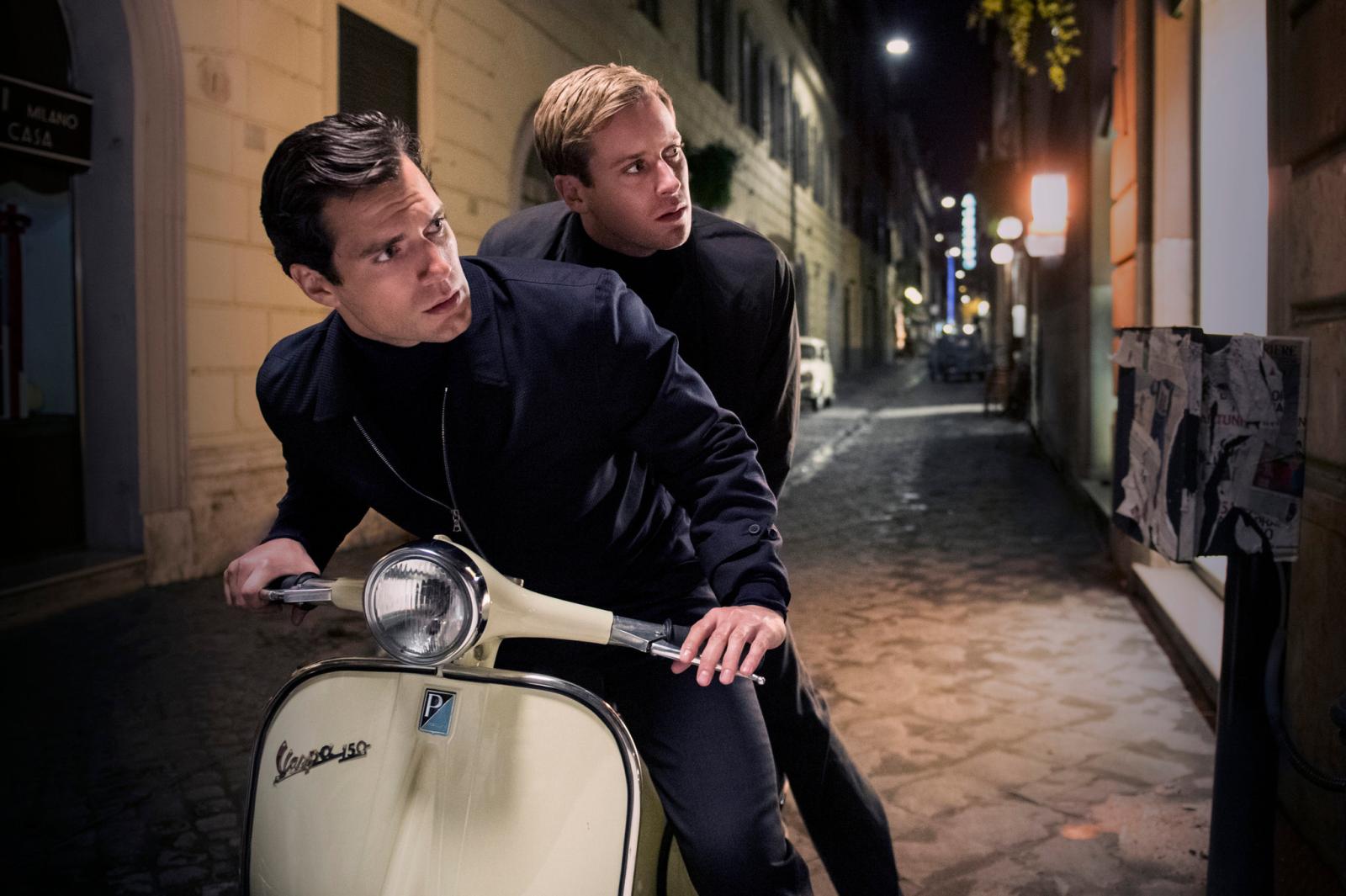 Though Tarantino had a good laugh during the first half of this Guy Ritchie spy remake, he thinks the film collapses in its latter part. He especially wasn't keen on Alicia Vikander's performance, despite praising Henry Cavill. Here's what Tarantino had to say about Ritchie's spy thriller:
"The first half was really funny and terrific but in the whole second half I'm like, 'Oh, wait a minute, we were supposed to care about the bomb? What the f*** is going on here? I was supposed to pay attention to the stupid story?'"
4. True Detective ( HBO, 2014-present)
Rotten Tomatoes Score: 91% (season 1)
Okay, so it's not a film, but Tarantino was quick to share his less-than-impressed take on HBO's crime anthology in 2015 interview with New York Magazine. He found the first episode of season one boring (and that was season 1, the best of 'em!) and didn't even bother with the rest. He also had a dig at the 'overly serious' trailer of the second season, clearly not a fan of brooding, mustached men.
"Season two looks awful. Just the trailer – all these handsome actors trying to not be handsome and walking around looking like the weight of the world is on their shoulders. It's so serious, and they're so tortured, trying to look miserable with their mustaches and grungy clothes."
5. Natural Born Killers (1994)
Rotten Tomatoes Score: 50%
Even though Tarantino penned the original script, he's never watched Oliver Stone's film from start to finish. Why? Stone took the liberty to rewrite parts of it, making the characters, according to Tarantino, far less believable. Still, Natural Born Killers considered a cult classic today, with less-than-perfect Rotten Tomatoes critics score, but a commendable 81% audience score. Sometimes the audience just knows better, right?
6. The Hunger Games ( 2012)
Rotten Tomatoes Score: 84%
Tarantino couldn't mask his disappointment with The Hunger Games, especially given his love for the Japanese thriller Battle Royale, which he feels the American film ripped off.
"I'm a big fan of the Japanese movie 'Battle Royale,' which is what 'Hunger Games' was based on," Tarantino said recently on Jimmy Kimmel Live! "Well, 'Hunger Games' just ripped it off. That would have been awesome to have directed 'Battle Royale.'"
7. The Matrix Revolutions (2003)
Rotten Tomatoes Score: 34%
Tarantino once had a soft spot for The Matrix, but the sequels – especially The Matrix Revolutions – were deal-breakers. He lamented how the follow-ups dampened his appreciation for the original, even knocking it down on his list of all-time favorites.
"There was a time, actually, that I would have considered The Matrix the official number two after Battle Royale. However, I have to say, that time was before Matrix two and three came and actually ruined the mythology for me. I can't, frankly, I just can't think about it the same way as I did before".
Tarantino's thoughts on The Matrix 4? Unknown (but, oh, we would love to hear them).