7 Worst Picks You Can Make For a Cozy Movie Night, According to Reddit
We wouldn't want to be stuck in the car with our grandmas after watching Borat.
Planning a cozy movie night with your significant other? Reddit users have had their say on movies that might not be the best choices for a comfy atmosphere.
Here are the top 7 picks that you should avoid if you're looking for a relaxing and feel-good movie night.
1. Borat (2006)
With his outrageous and cringe-worthy humor, Sacha Baron Cohen unleashed a mockumentary comedy that pushed boundaries in 2006. While the movie became known for its satirical take on cultural norms, it's equally notorious for making audiences laugh and cringe in equal measure.
Choosing Borat for your movie night may lead to some memorable moments, but it's best suited for those who can appreciate its unapologetic irreverence. Just don't show it to your grandparents, okay?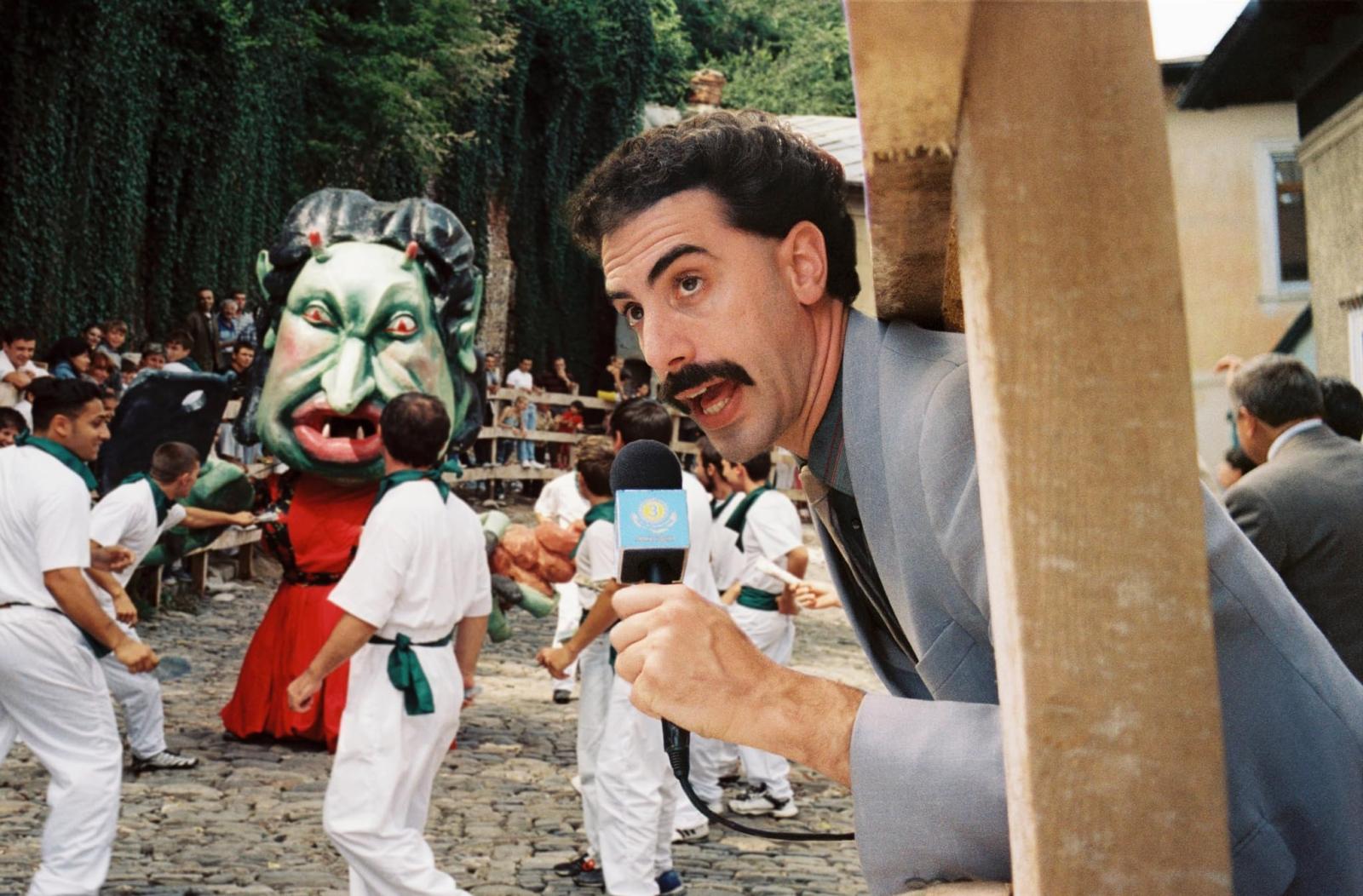 2. Marley & Me (2008)
Apparently, the heartstring-tugging tale of a lovably mischievous dog and the family that adores him is not a good choice for those who have had to deal with the put-down of their beloved pets.
This heartwarming tale takes emotional turns that may have you reaching for the tissues (or a rope) instead of your cozy blanket.
3. The Wolf of Wall Street (2013)
While the movie is undeniably captivating, its explicit content and thematic weight make it a less-than-perfect choice for family movie night. Or maybe it doesn't. It's up to you, considering the fact that Margot Robbie took her own brother to see the movie premiere.
4. Sausage Party (2016)
This animated film may seem like a lighthearted experience, but it's far from the usual family-friendly fare. This R-rated animation explores adult themes with over-the-top humor and satirical twists that are definitely not for children. The food deaths may just scare your child, but the food orgy will traumatize them forever.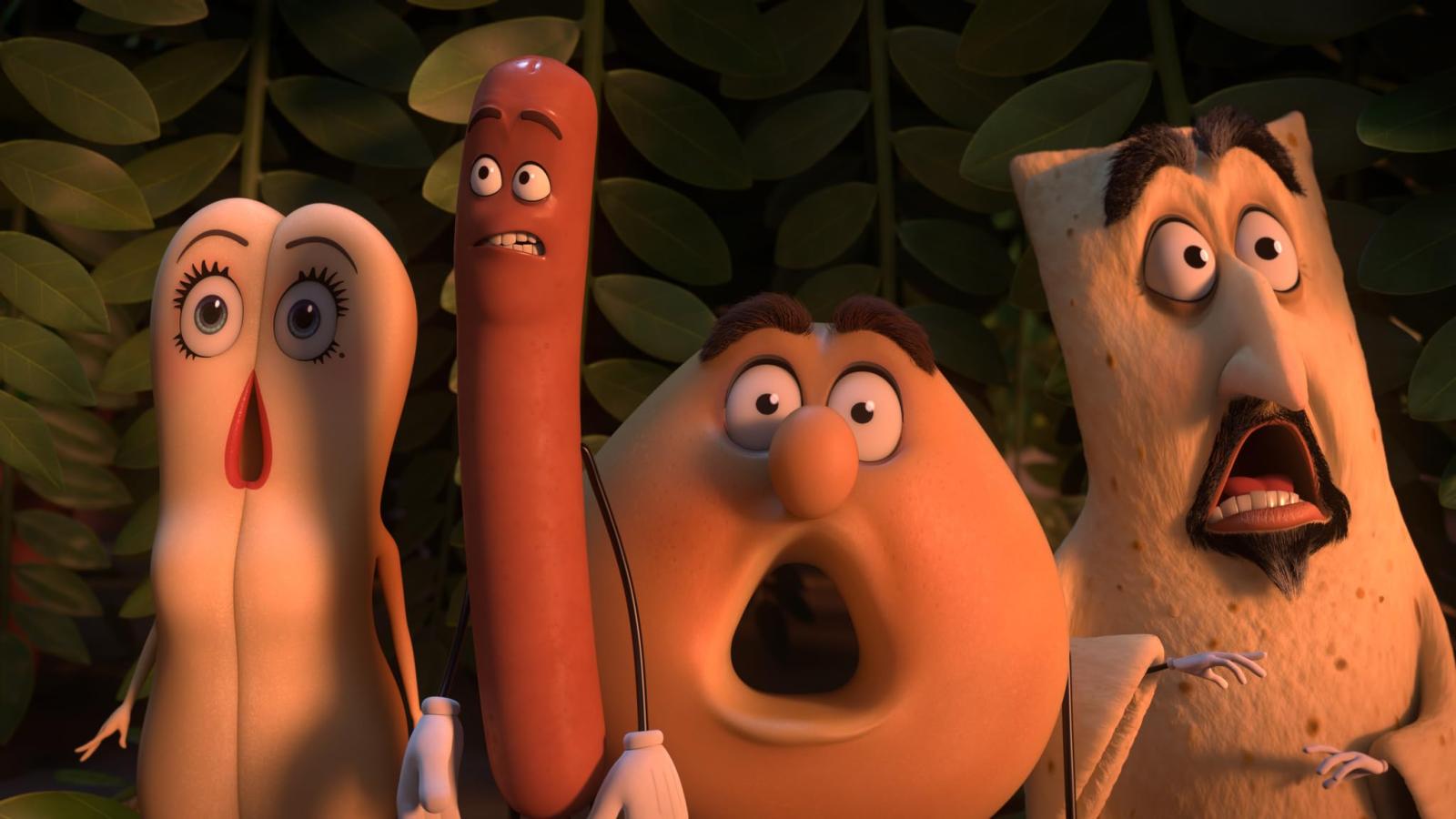 5. The Hills Have Eyes (2006)
Set in the vast and desolate Nevada desert, the movie takes a group of unsuspecting travelers on a nightmarish journey of survival and terror. Despite being a remake of a must-see horror classic, the film contains disturbing and gruesome scenes that not everyone will be able to sit through.
6. Happiness (1998)
The lives of various characters dealing with gloomy and complex issues are explored in this dark comedy. Directed by Todd Solondz, the film tackles uncomfortable topics with a touch of dark humor.
Besides, the heavy themes and often disturbing content of the movie may not be the best choice for creating a cozy atmosphere, especially if you are going out on a first date.
7. Eraserhead (1977)
David Lynch's cult classic is a surreal journey into the director's enigmatic mind. While being a fascinating piece of art, this avant-garde film tends to veer into bizarre and disturbing territories.
With Lynch's unique visual and narrative style, the film's disorienting nature may be a challenge to the homey atmosphere you have in mind.