9 Iconic TV Love Triangles That Kept Us Guessing
Sure, love is supposed to be a two-person affair, but where's the fun in that?
1. Friends: Rachel-Ross-Julie (Season 2)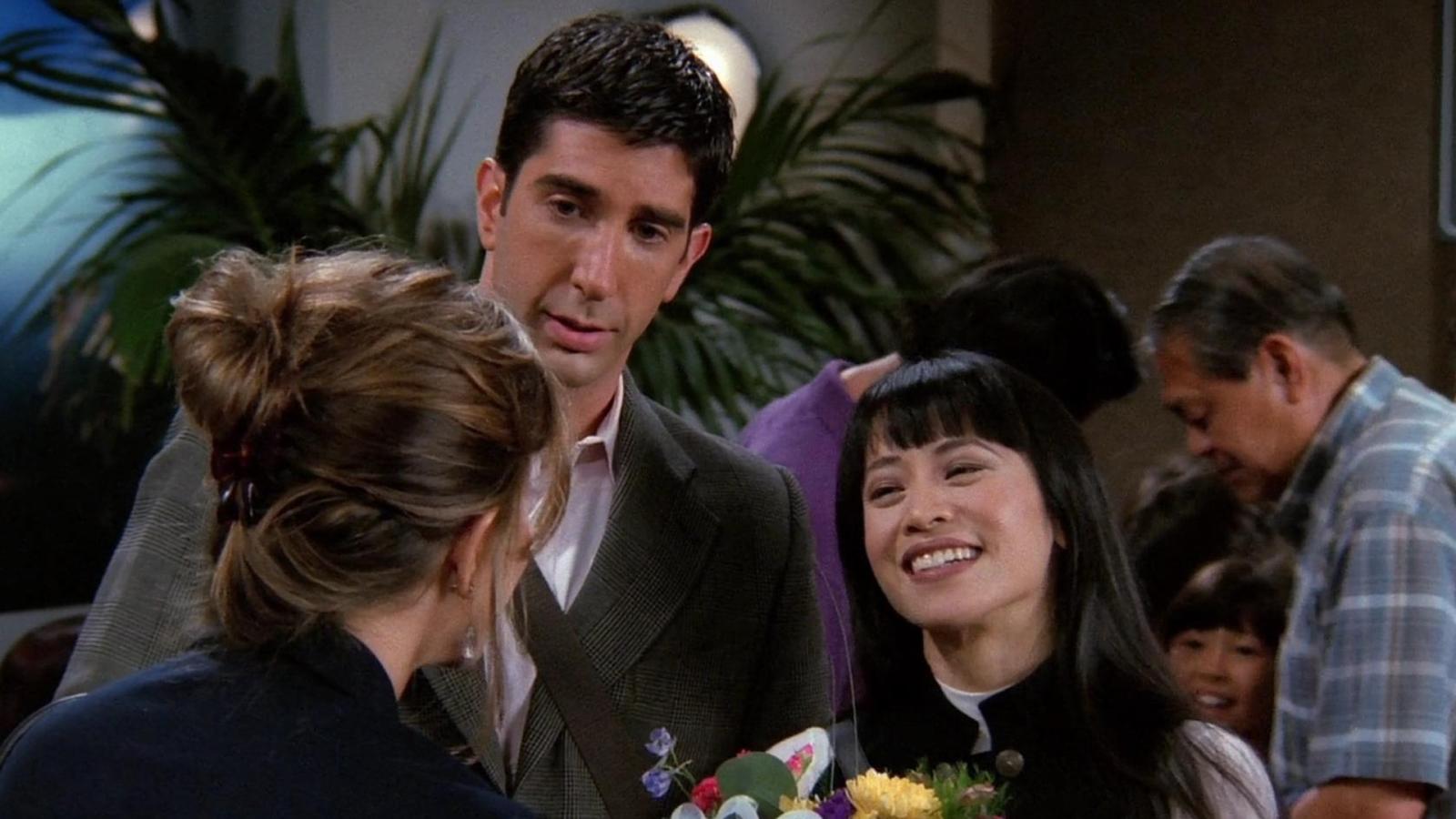 Let's kick things off with a love triangle that defined the 90s for many people: Rachel, Ross, and Julie from Friends. Ross, having pined for Rachel since his prehistoric dinosaur-loving days, finally gets a girlfriend – Julie. That would be all well and good, except Rachel finally realizes she has feelings for Ross at the exact same moment. Oh, the dramatic irony! Viewers were held in suspense, wondering if Ross and Rachel's will-they-or-won't-they saga would ever resolve. All the while, Julie, the unwitting third vertex of this triangle, remains blissfully unaware. The Friends writers masterfully kept us guessing, creating a love triangle more frustratingly entertaining than any Rubik's Cube.
2. Gossip Girl: Blair-Chuck-Nate (Seasons 1-2)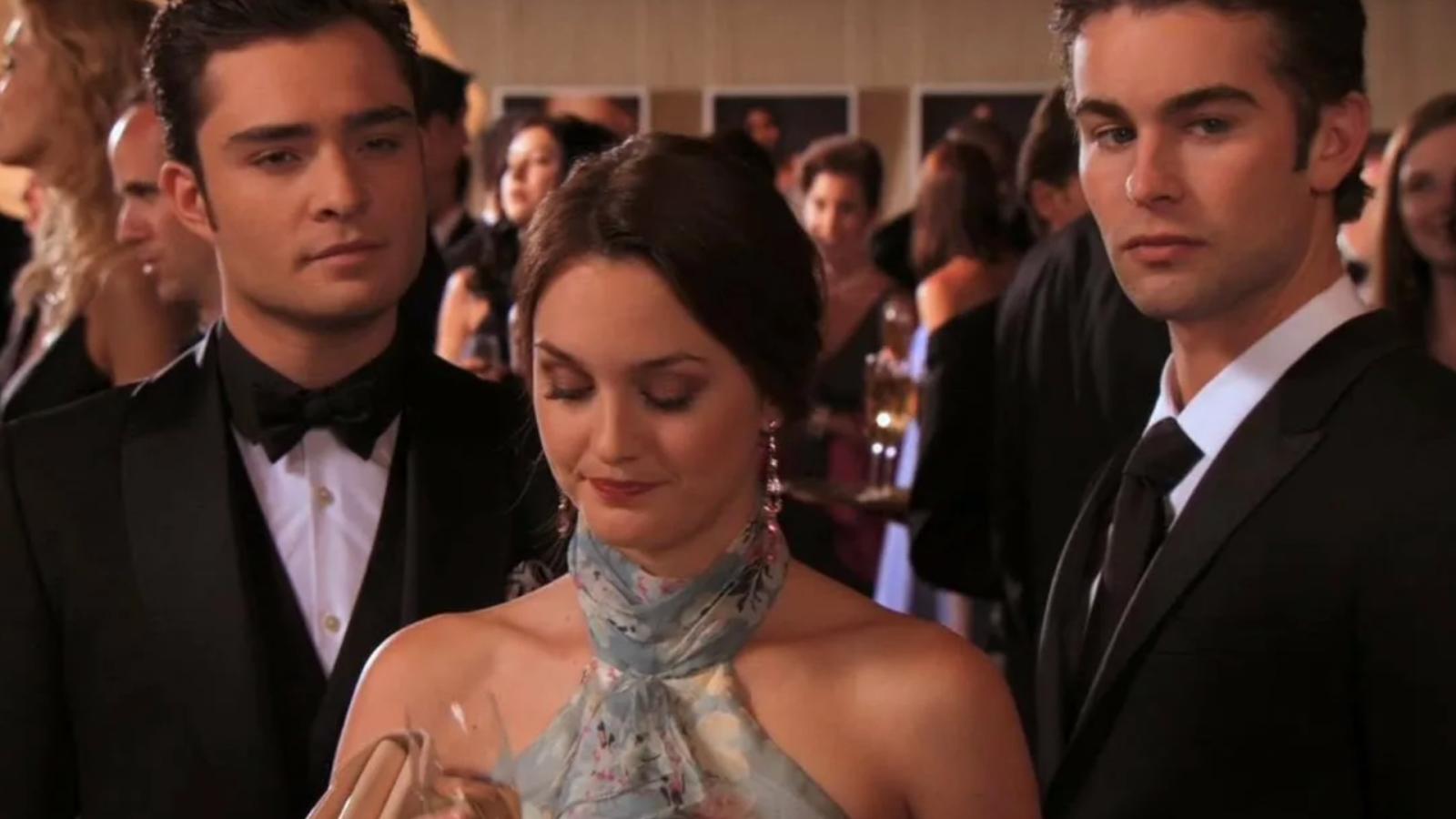 In the scandal-ridden Upper East Side, the love triangle between Blair, Chuck, and Nate in Gossip Girl was as twisty as the streets of Manhattan. Blair, the queen bee of Constance Billard, is caught between her longtime love, Nate Archibald, and the manipulative bad boy, Chuck Bass. Blair's heart ping-pongs between these two throughout the early seasons, causing viewers to grab their popcorn and wonder: Will it be Nate, the golden boy with a heart of, well, gold? Or Chuck, the smoldering bad boy who makes questionable decisions but has a hidden soft side for Blair? This love triangle was as deliciously unpredictable as a night out in New York City.
3. The Office (US): Jim-Pam-Roy (Seasons 1-3)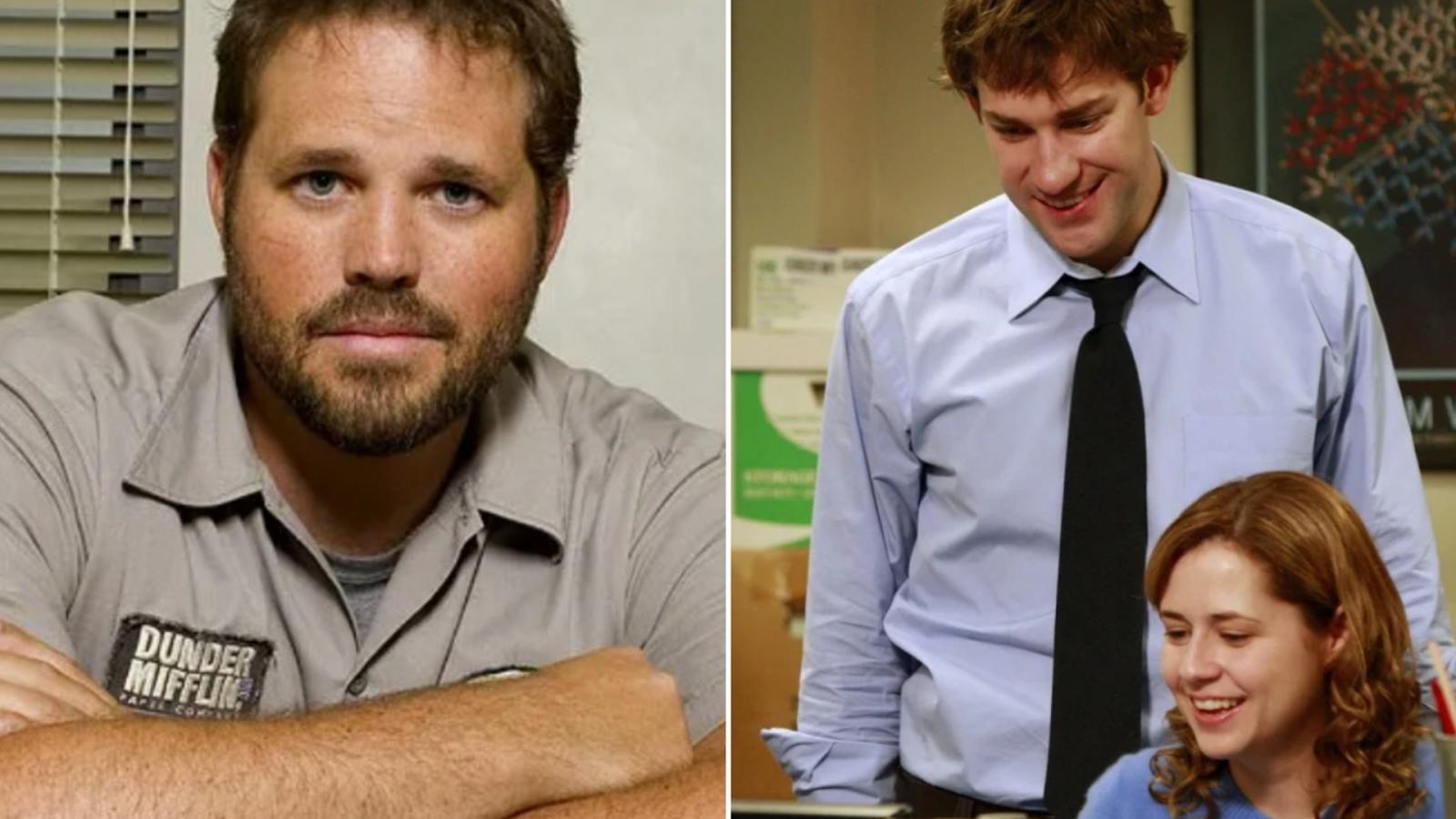 This love triangle hits a little closer to the mundane reality of office life. But let's face it, who didn't cheer when Pam broke off her engagement with Roy to be with Jim on The Office? Despite the show's documentary-style format and setting in a nondescript paper supply company, the brewing romance between Jim and Pam kept audiences riveted. Yet, Pam's then-fiancé Roy, a warehouse worker, stood as the daunting hurdle in their path. The Jim-Pam-Roy saga was a masterclass in slow-burn romance and subtle glances, keeping viewers on the edge of their seats.
4. Grey's Anatomy: Meredith-Derek-Addison (Seasons 1-2)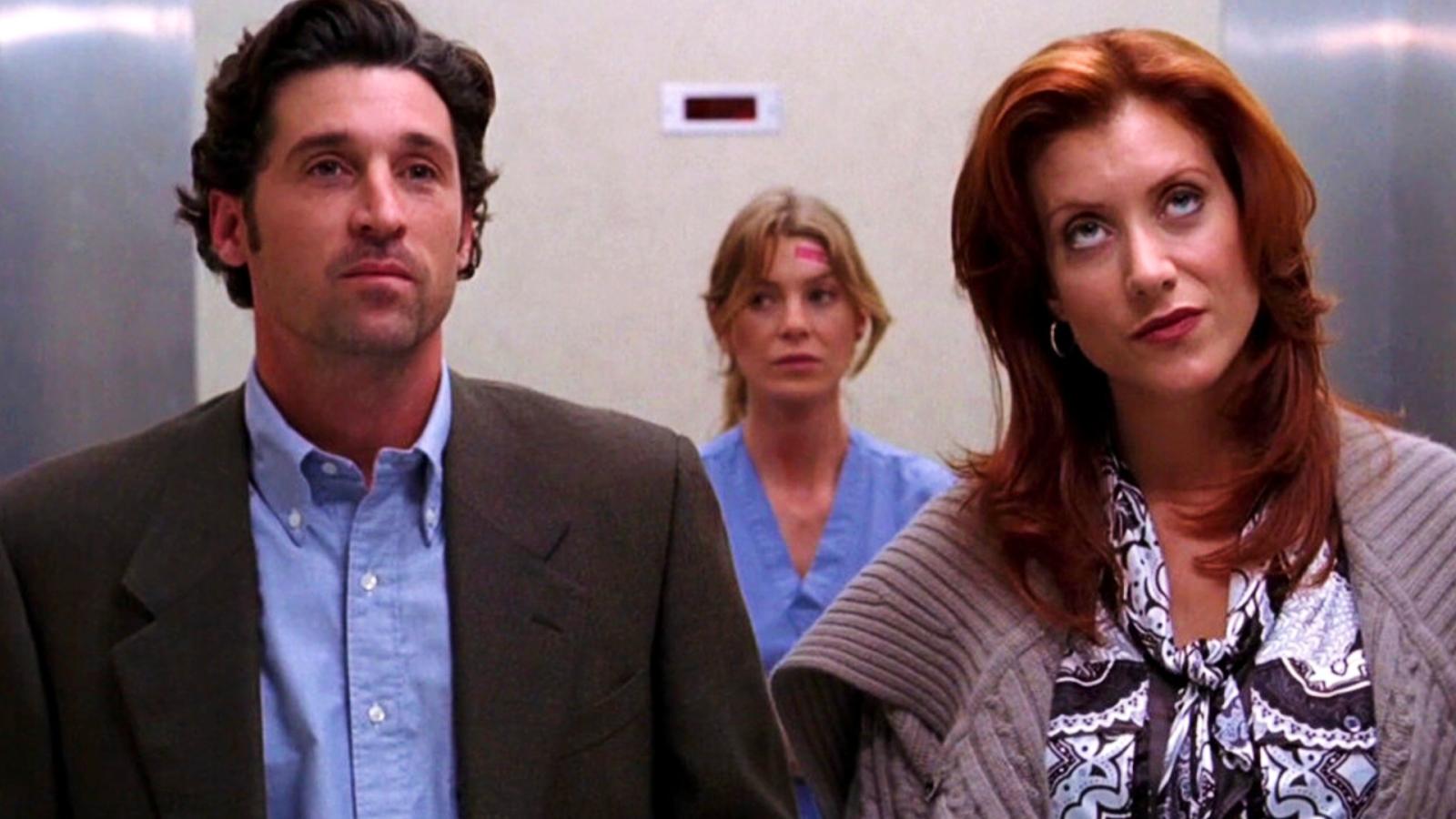 The steamy love triangle between Meredith, Derek, and Addison on Grey's Anatomy brought more heat than a surgeon's cauterizer. We all remember the shock when Derek's estranged wife, Addison, turned up at the end of Season 1, effectively slamming the brakes on the burgeoning romance between Derek (a.k.a. McDreamy) and Meredith. The second season of this medical drama turned into a war zone of longing glances, heated confrontations, and emotional revelations. Who would McDreamy choose? His passionate and resilient intern, Meredith, or his intelligent and equally compelling wife, Addison?
5. Gilmore Girls: Rory-Dean-Jess (Seasons 2-4)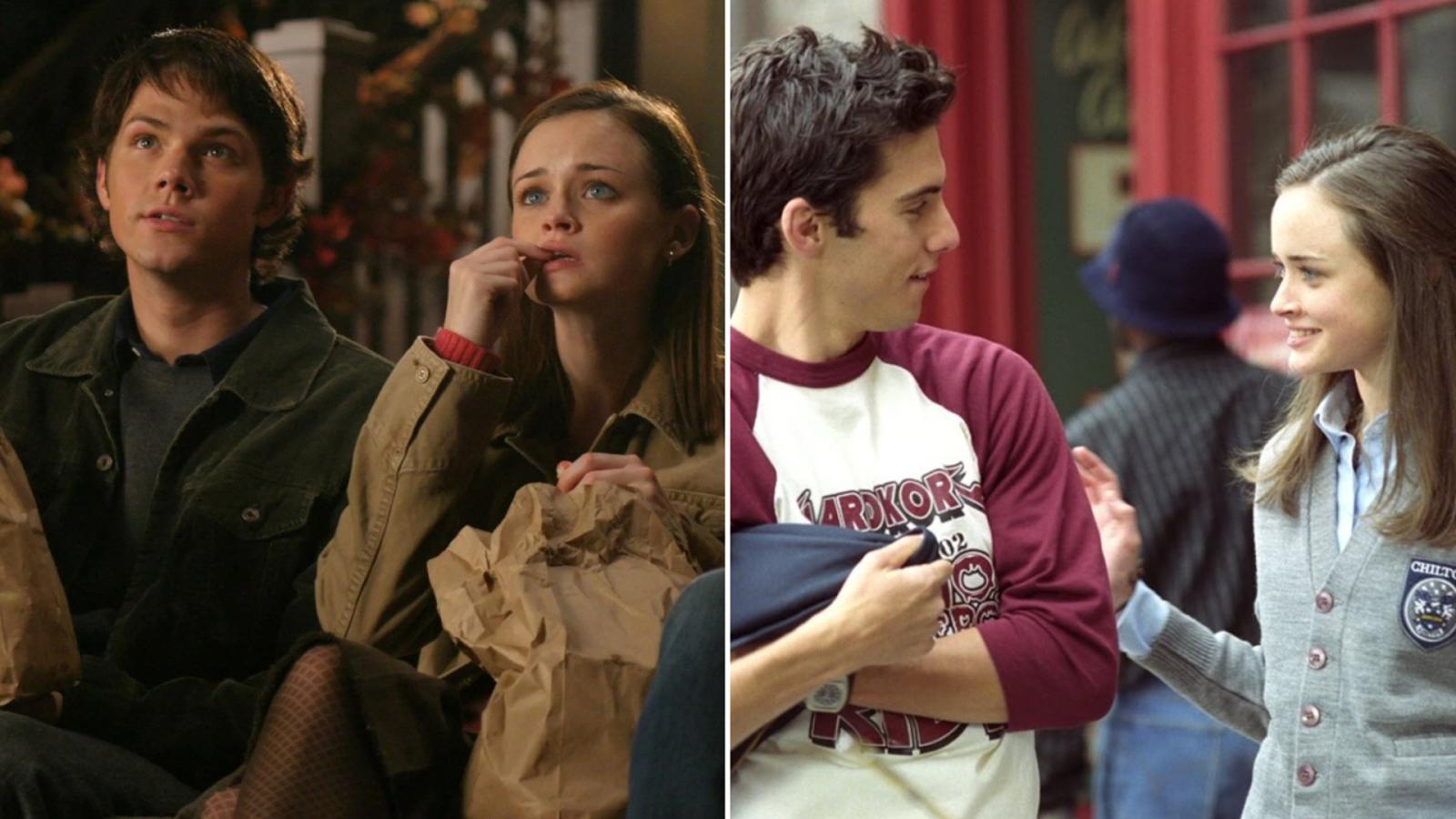 The small town of Stars Hollow was the backdrop for one of the most beloved love triangles on TV: Rory, Dean, and Jess from Gilmore Girls. Rory's first love, Dean, seemed like the perfect boyfriend until bad boy Jess moved into town. Suddenly, Rory's heart was as indecisive as her mom's dinner choices between Luke's Diner and Sookie's gourmet meals. The boy-next-door charm of Dean or the intellectual, rebellious allure of Jess? For two seasons, viewers were left guessing who would be the ultimate victor in the battle for Rory's heart, making her love life more exciting than a fast-paced exchange between Lorelai and Sookie.
6. Vampire Diaries: Elena-Stefan-Damon (Seasons 1-6)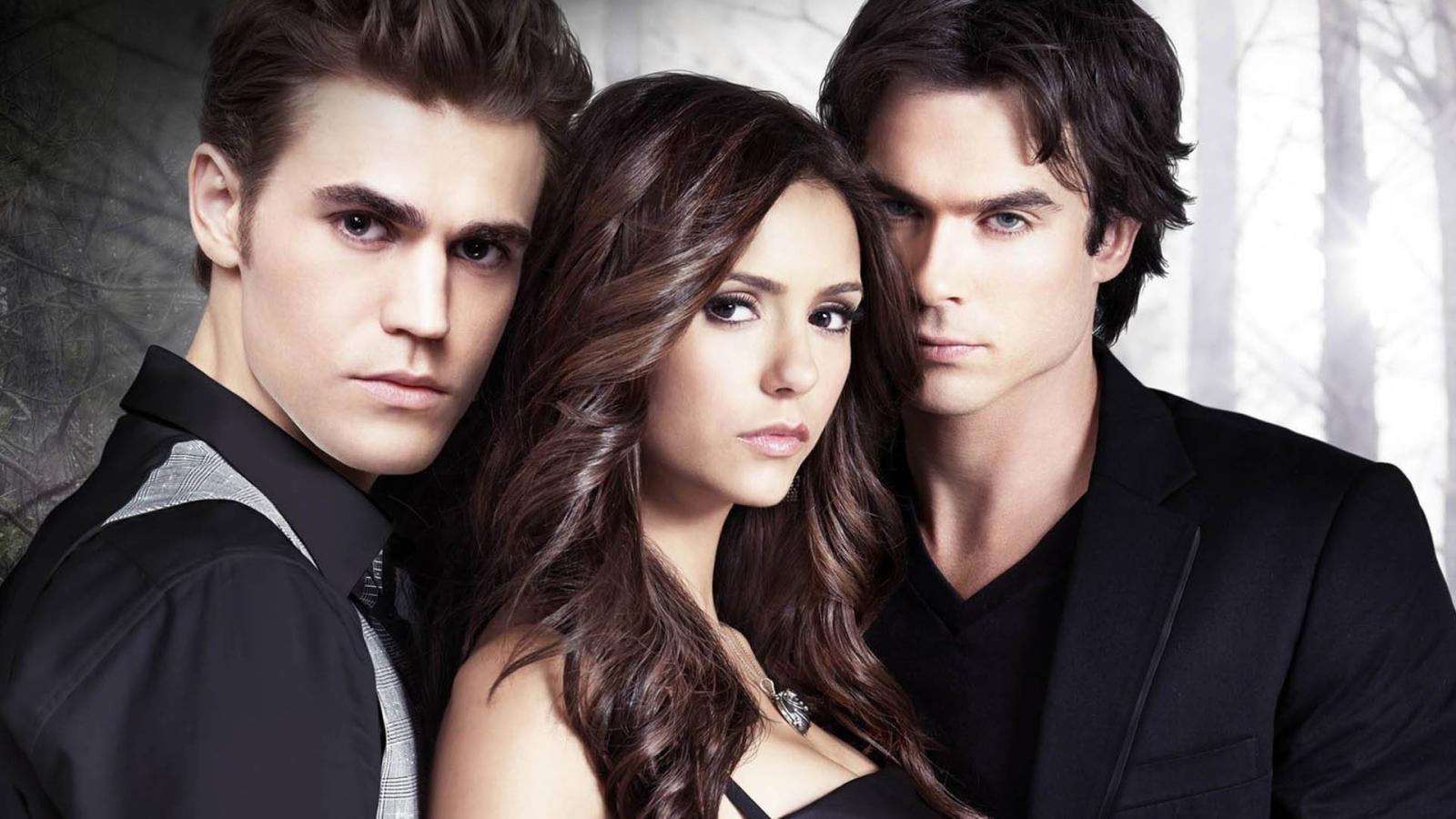 Nothing spices up a love triangle like a pair of supernatural brothers. In Vampire Diaries, Elena, a seemingly ordinary high school girl, is caught between two vampire brothers, Stefan and Damon. While Stefan, the brooding good vampire, wins Elena's heart initially, Damon, the ruthless yet charming brother, isn't far behind. As Elena oscillates between the two over multiple seasons, audiences are left wondering who she'll end up with. Will it be Stefan's noble love or Damon's passionate obsession? The suspense of this love triangle lasted longer than some of these characters' immortal lives, giving the term undying love a whole new meaning.
7. Dawson's Creek: Joey-Dawson-Pacey (Seasons 3-6)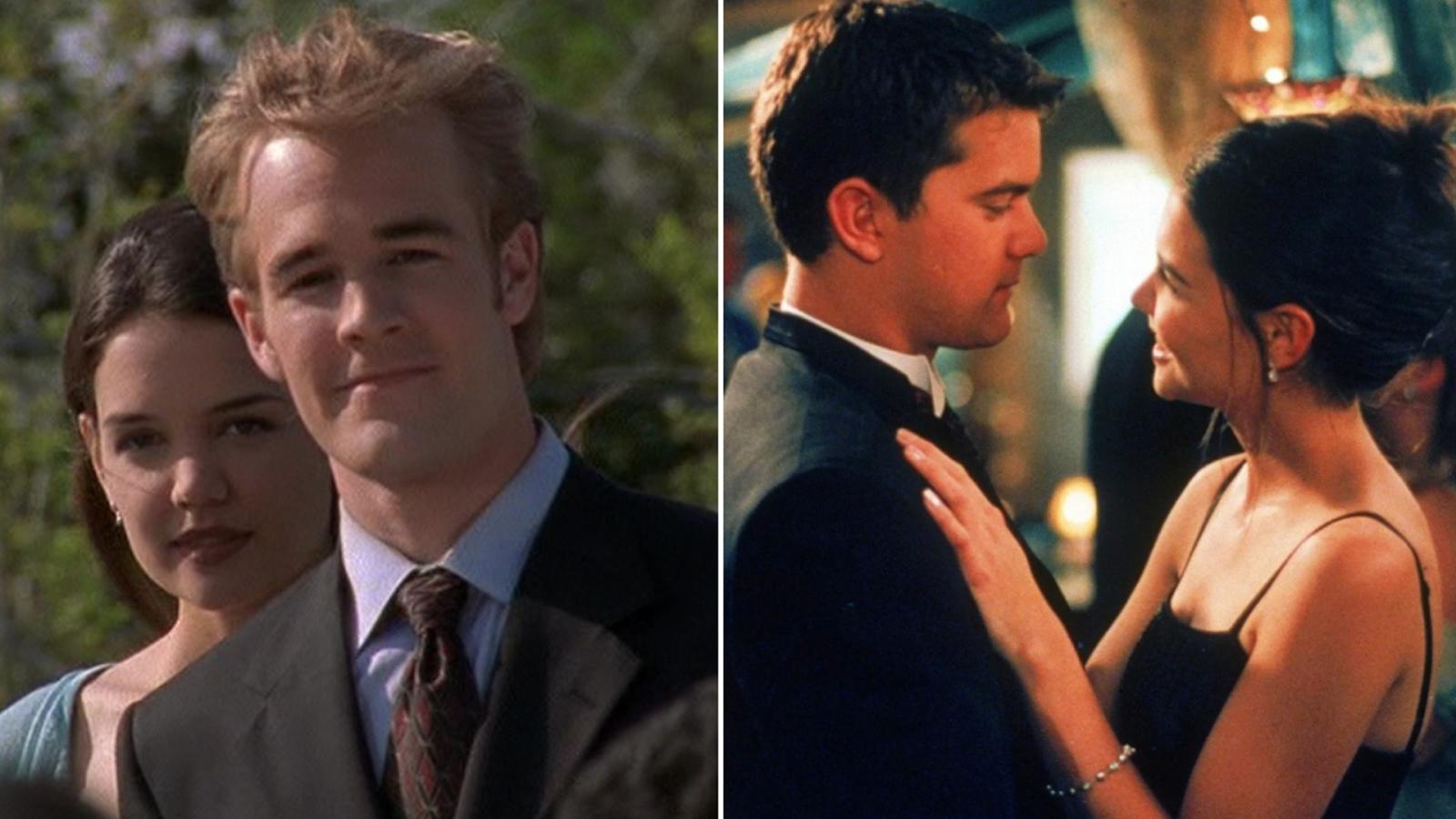 Welcome to Capeside, the small town where feelings are as big as the creek that it's named after. Joey Potter's heart was the battlefield for Dawson and Pacey's affections in Dawson's Creek. Initially, it seemed like Dawson, the dreamy-eyed idealist, and Joey, the girl next door, were destined for each other. That is, until Pacey, the class clown with hidden depths, swerved into the picture. This love triangle kept fans on their toes, guessing whether Joey would choose her childhood friend Dawson or take a leap of faith with Pacey. As turbulent as the creek itself, this romantic saga made for some truly compelling television.
8. Buffy The Vampire Slayer: Buffy-Angel-Spike (Seasons 1-7)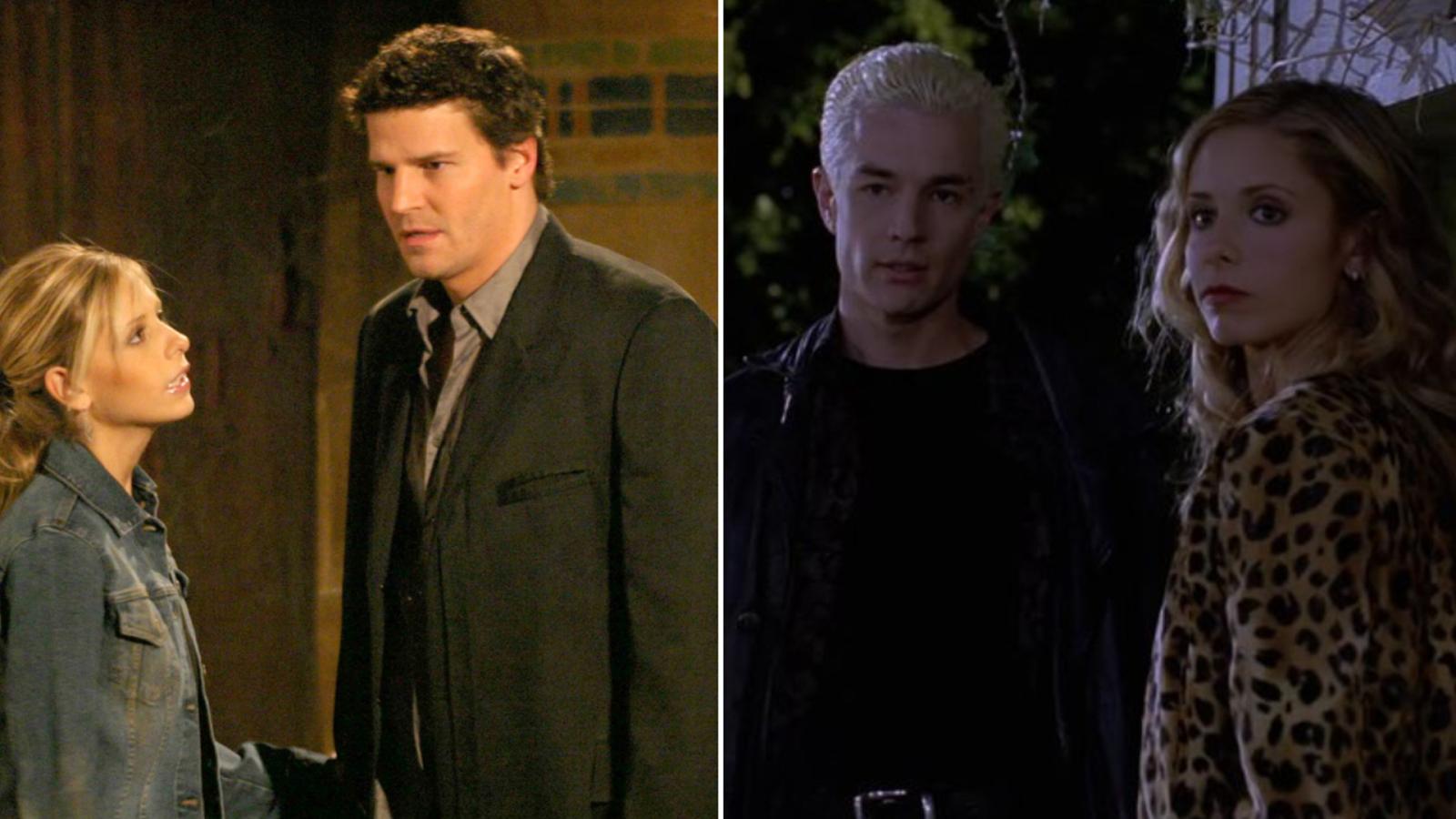 In Sunnydale, where vampires, demons, and apocalypses are all part of a day's work, love is a deadly serious business. Buffy, the Vampire Slayer, had a love life as exciting and dangerous as her nightly patrols. Her heart was torn between Angel, her first vampire love, and Spike, the vampire who started as a villain but became an unlikely hero. Both relationships were anything but smooth, and Buffy's choice between her darkly brooding ex and the platinum-haired bad boy kept viewers captivated for the show's seven seasons.
9. The O.C.: Marissa-Ryan-Luke (Season 1)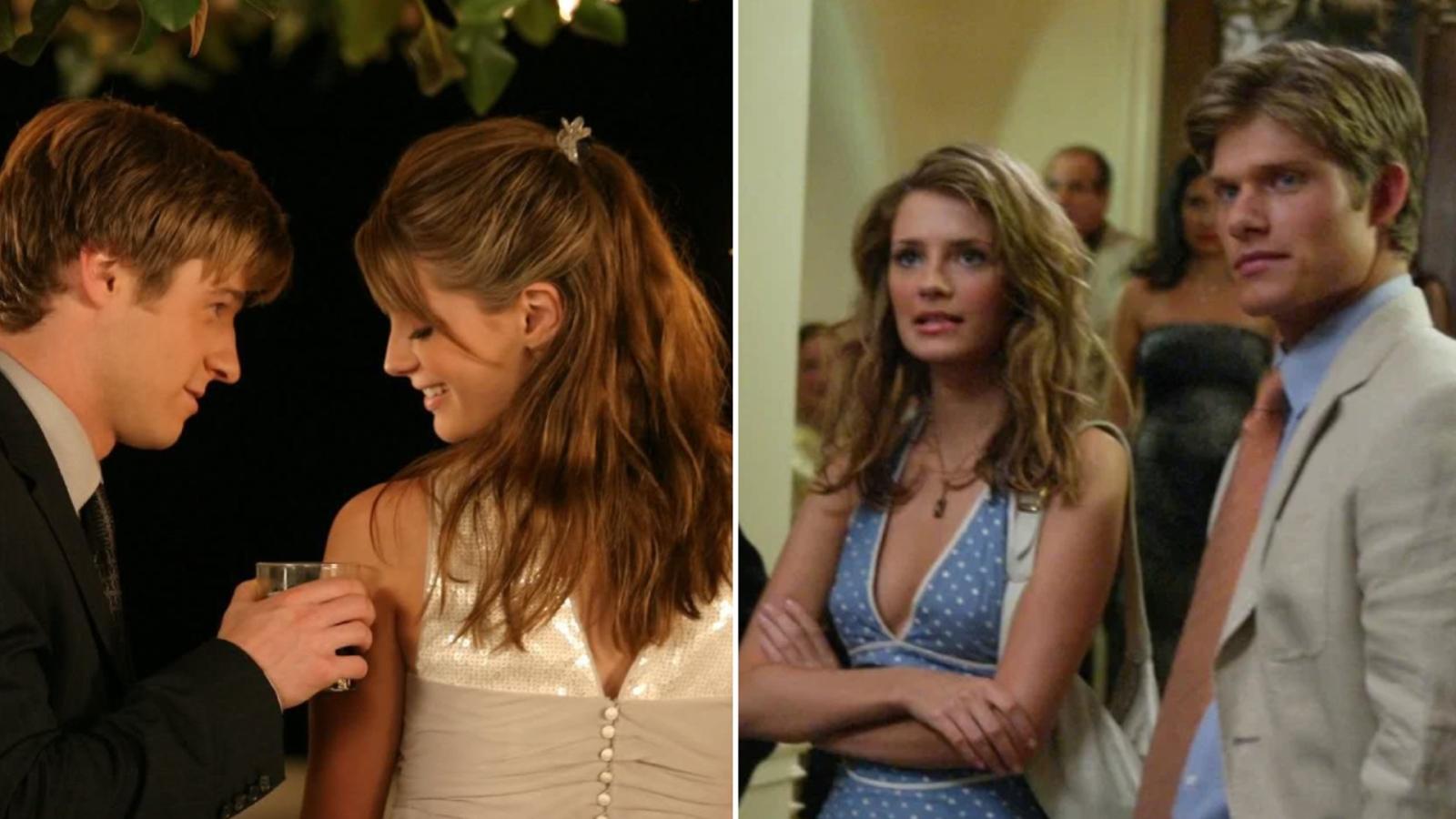 Traveling to the sun-soaked beaches of Orange County, we encounter the classic love triangle of Marissa, Ryan, and Luke in The O.C.. When bad boy Ryan Atwood moves to the O.C., he shakes up the previously predictable love life of girl-next-door Marissa Cooper. The initially rocky relationship between Marissa and Ryan threatens her relationship with her high school boyfriend, Luke. The drama of this love triangle was as absorbing as a beach novel, keeping us guessing: would Marissa stick with Luke, her safe but flawed boyfriend, or fall for Ryan, the brooding outsider with a heart of gold?