Actor's Guild Strike Hits Oppenheimer First: London Premiere Moved, Lead Actors Left
With the official start of the SAG-AFTRA strike, Oppenheimer was the first movie to suffer its consequences: the London premiere was disrupted by the strike.
In case you've somehow missed it, yesterday, the Actor's Guild joined the Writer's Guild in its strike against the Alliance of Producers. This is the first double strike in decades with the only previous case being all the way back in 1960, and for Hollywood, it's a historical event bound to change the movie industry once again.
Just as with the WGA strike, the brand-new SAG strike has the Guild's members follow strict rules — including the ban on attending public events related to any and all movies they're a part of. Oppenheimer turned out to be the first film to face the consequences of the joint strike as its London premiere got disrupted by it.
First, the premiere had to be moved one hour earlier (from 5:45 p.m. to 4:45 p.m. London time) to allow the cast of Oppenheimer one hour to attend the event. The actors only had those sixty minutes to pose for pictures and be part of the premiere until the strike would officially begin, so the entire event was moved.
Second, as you could've guessed, the stars of the movie had to literally walk away after only attending the premiere for one hour. Right at the start of the strike, Cillian Murphy, Robert Downey Jr., Matt Damon, Emily Blunt, and Florence Pugh virtually evacuated from the event to avoid breaking the Actor's Guild's strike rules.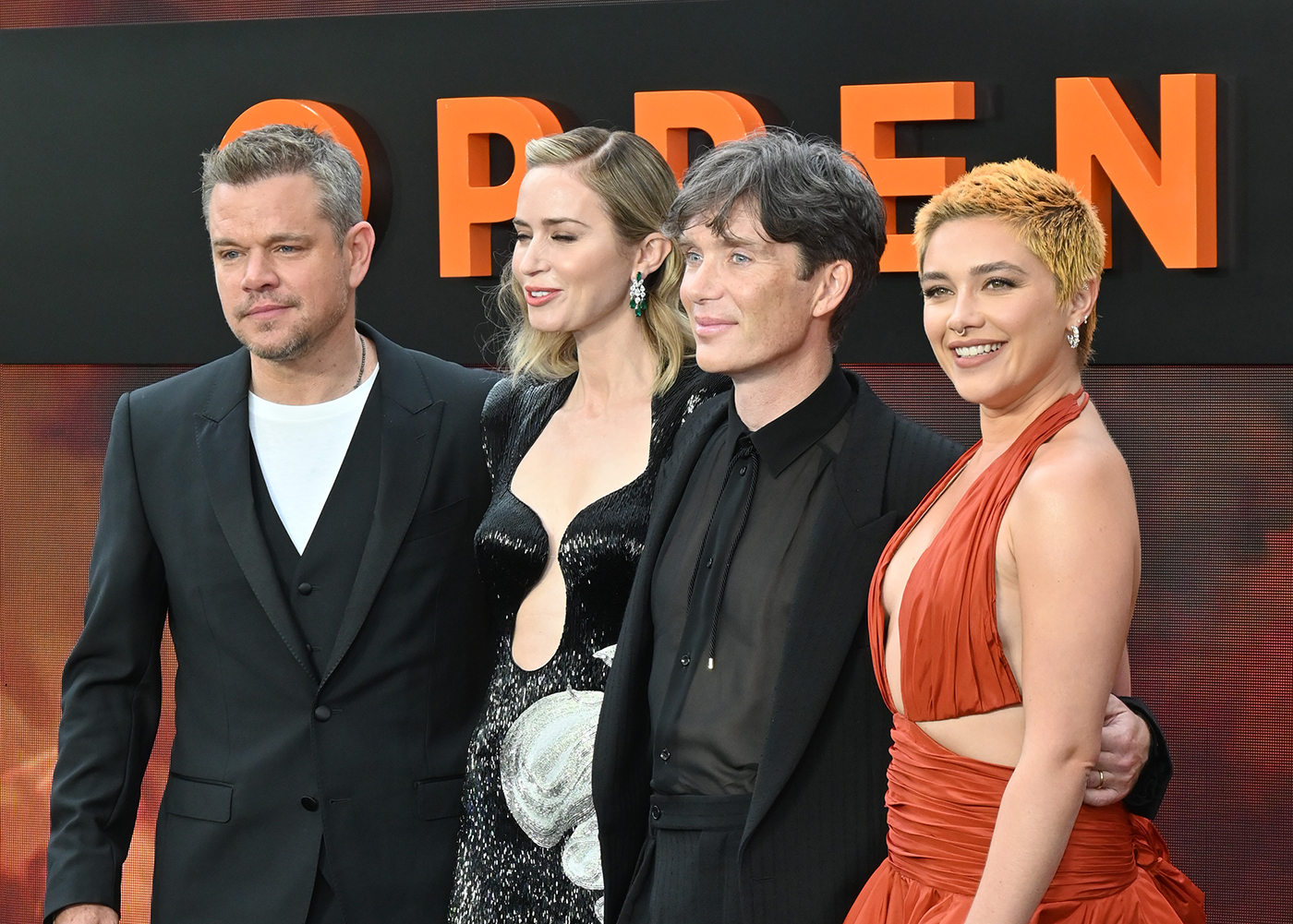 The joint strike has a great and righteous goal, there's no room for debate here: there are too many non-A-list professionals in the industry who are getting severely underpaid, and the producers need to change their ways — and protect them from the AI intrusion, too. The WGA and SAG strikes are a great way to achieve it.
It is, however, rather sad that the actors lose the chance to bask in the spotlight after many months of hard work on their movies: while the Oppenheimer cast at least had those sixty minutes of celebration, the stars of the upcoming movies won't even get that until the strike ends. And the producers seemingly believe they can sit it out.